While on the French Riviera full rattles the 67th Cannes Film Festival, the stars of the music industry do not lose the gift of time and make their noisy parties. At this time the whole world of musical show business gathered in Las Vegas, which hosted the annual awards ceremony Billboard Music Awards 2014. The star of the evening at this time was Jennifer Lopez - the singer was awarded the prestigious Icon Award, which is awarded for great achievements veterans of musical Olympus . Last year the award went to the legendary Prince, and the year before - Stevie Wonder, so Jail without a doubt, was in good company.
We begin our review with a stylish heroine evening, which appeared on the red carpet in a spectacular creation of Donna Karan. Jail did not make an exception for the Billboard Music Awards ceremony and showed the image in his trademark style - transparency, sexy, dramatic. Outspoken along with elements of style underwear hardly looked would be appropriate for a status event like "Oscar" and the Cannes Film Festival the same, but for a musical ceremony where there is permissiveness and provocation, it fits perfectly.
Very showy dress Oriett Domenech opted for the evening Carrie Underwood. The highlight of the dress, no doubt, was an interesting mix of pear and silver-gray shades, and unusual embroidery with a slight touch of futuristic together gave more originality.
A friend and colleague Carrie Miranda Lamebrt also prefer bright along, but instead opted for the mini maxi dramatic. Bright pink dress with transparent insert on the chest was very becoming a singer, but black shoes that are not explicitly combined with the bright summer dress, very weighting image. Elegant sandals would look much more spectacular.
Having read magazines, Natasha Bedingfield has tried to embody the image in the style sporty chic ... and failed miserably. Sports pants, transparent top with embroidery translucent sconces, shoes with studs ... What was that?
Against the backdrop of a mad Natasha Shenae Twain was the true embodiment of elegance in a black jersey dress with imitation leopard print. I really like this image - it has sexuality, status and drama inherent in the style of the famous country music singer.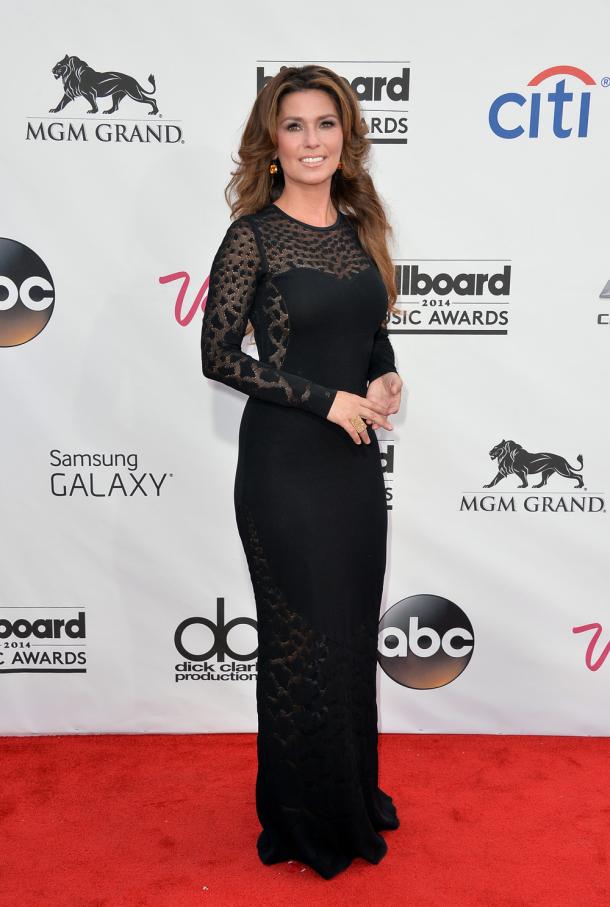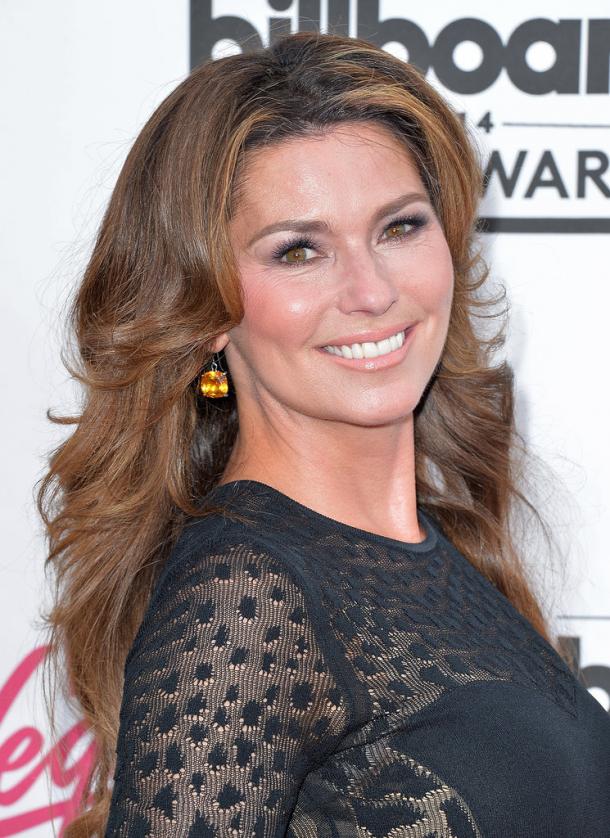 Iggy Azalea, often opting for such ceremonies provocative outfits, this time has decided to look feminine and elegant in a dress from the collection Zuhair Murad. The red evening dress with embroidery in the spirit of Art Deco moderated eccentric way Iggy and decorate it. In my opinion, the outfit looks somewhat casually by itself is not a perfect fit, but compared to the other guests, a trendy bow Iggy clearly a success.
Kelly Rowland posed for photographers in a black ensemble consisting of a truncated stamp and skirts to the floor with sexy cut. Complemented by gold ornaments outfit looked very impressive with only one small exception - too revealing neckline. I would still slightly covered her breasts, especially given the fact that the naked body in this way more than enough.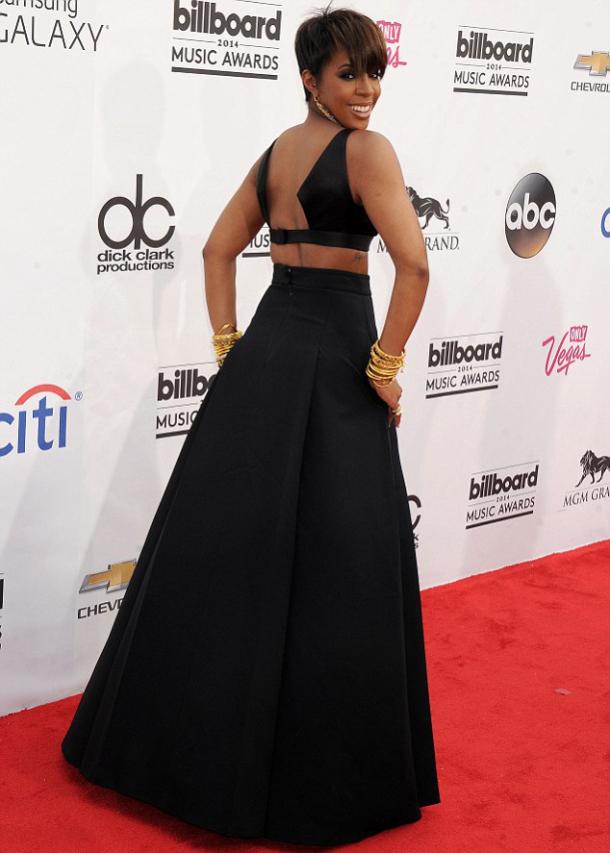 Very stylish atmosphere of the event and the corresponding figure for the party chose Sarah Hyland, examples shiny sequins embroidered two-piece from Emilio Pucci. In addition to the spectacular golden pattern in blue tones, the ensemble was decorated with metal zippers, which gave the image of originality. Metal topic has been viewed in all elements of the image of Sarah - starting with the dress and ending with makeup and jewelry.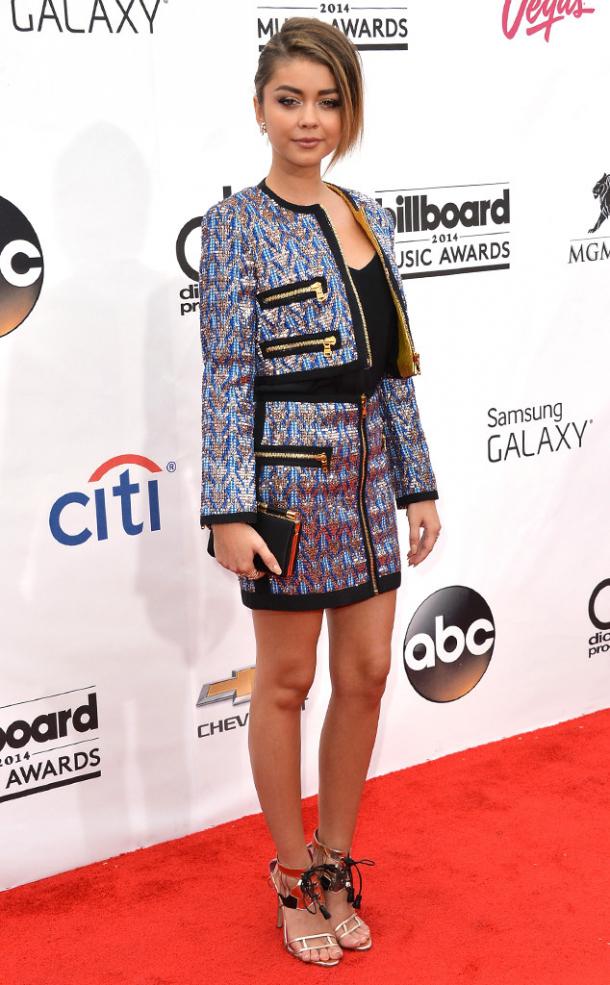 Lucy Hale was very charm in a lace dress in the style of color-blocking on the Alex Perry. The combination of blue, lime and pink colors looked very fresh and cute, and pick up the tone box on dress accessories perfectly complement the image.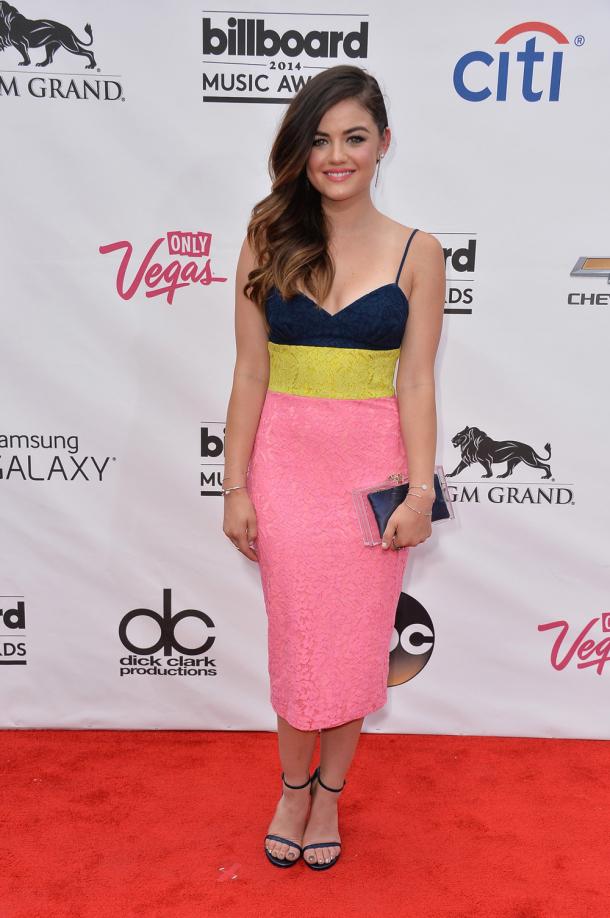 Forever (hope so!) Abandoning clown outfits, Nicki Minaj again embodied in the image of expensive red sexy diva in a black bandage dress Alexander McQueen. By adding a few large gold ornaments, the singer chose a low-key makeup and stylish stacking. I admit, I was very wary breasts peeking out from under the bodice dresses, but in general, Nicky looks very attractive and impressive.
The sisters Kylie and Kendall Jenner appeared on the red carpet in complementary outfits monochrome color scheme. Kylie has chosen to output a white dress with lace trim, adding to the image of shoes with laces and staining Ombre aqua and Kendall tried on an ensemble of short pants with glitter and white stamp with open back by Olcay Gulsen. Sometimes I think that the Kardashian-Jenner everywhere, so very many of them.
The elegant silhouette, black lace, muted colors ... It's just I have mistaken or Kesha? The singer looked great as ever in a spectacular evening dress, in which there was no hint of provocative and eccentric. Only the hair of unknown color and a gold crown to remind us that we face all the same Kesha.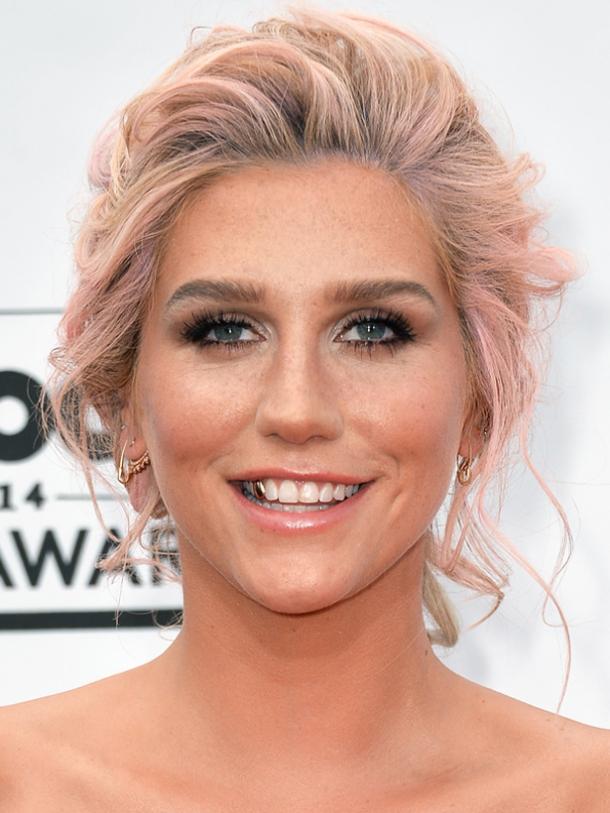 Jordin Sparks chose to exit payetochnoe tight dress Michael Costello. The singer has added a discreet black dress sandals and orange clutch, which is refreshing and gave the image brightness. In this dress, there is nothing that we have not seen, but despite this, Jordin looks good.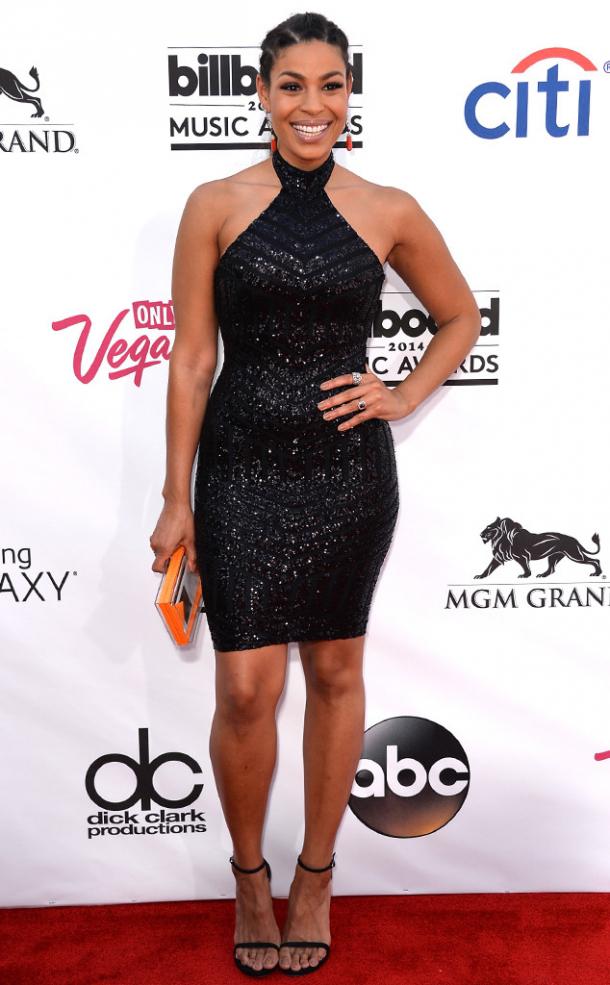 Having demonstrated on the red carpet new hairstyle with bangs, Chrissy Teygen clothed in a dress by Fyodor Golan. Unusual style, original and interesting silhouette print (made me associations with "Game of Thrones") looked very impressive and stylish. In my opinion, this is one of the best images of the ceremony and presented with dignity Chrissy him on the red carpet.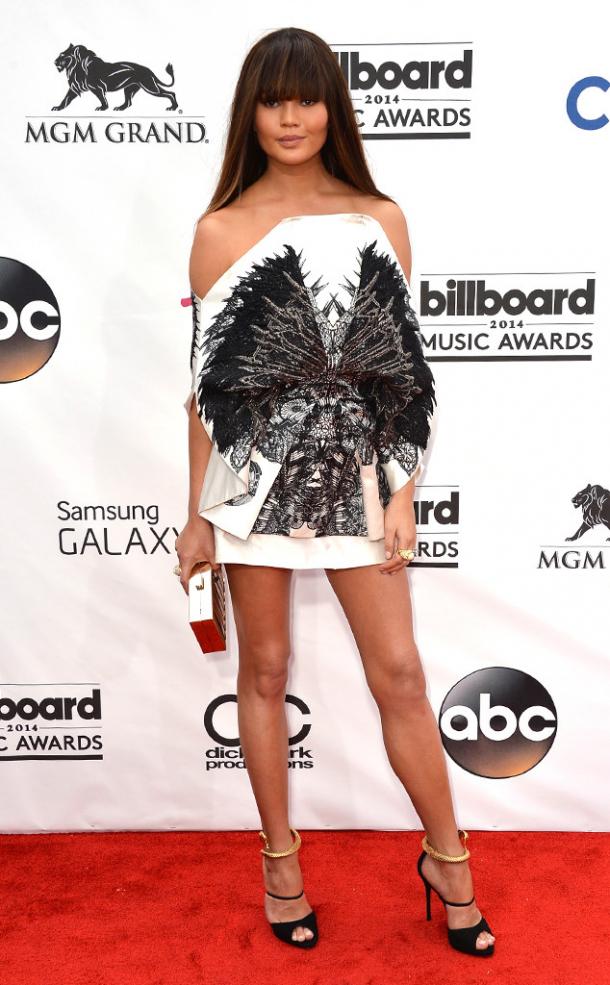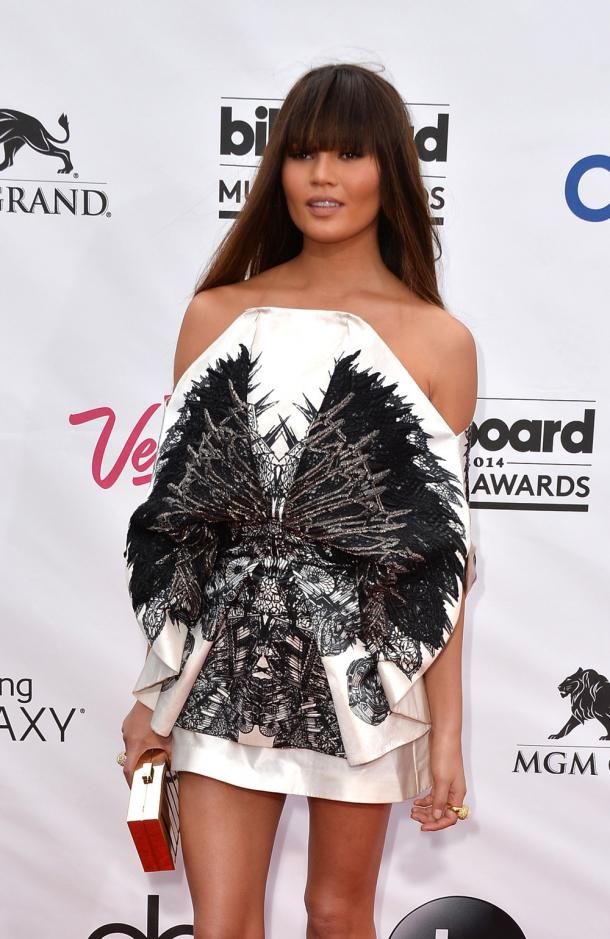 Shakira arrived at the ceremony in a blue mini dress with an unusual decoration with beads and bugles. I like this way only from the ankles and up - black platform shoes, more like hooves, legs did not paint a singer and do not fit together. I do not think Shakira greatly upset my criticism (LOL), because during the ceremony she was busy with her husband Gerard Pique, which is so sweet kiss backstage.