Yesterday in Las Vegas has died down 25th ceremony Music Awards Billboard Music Awards. Each year, this event delights us with incendiary performances of celebrities, great music and an impressive red carpet. The latter, by the way, every year attracts no less attention than the show itself, because the star posing on her, trying not only to surprise the audience, but often shocking.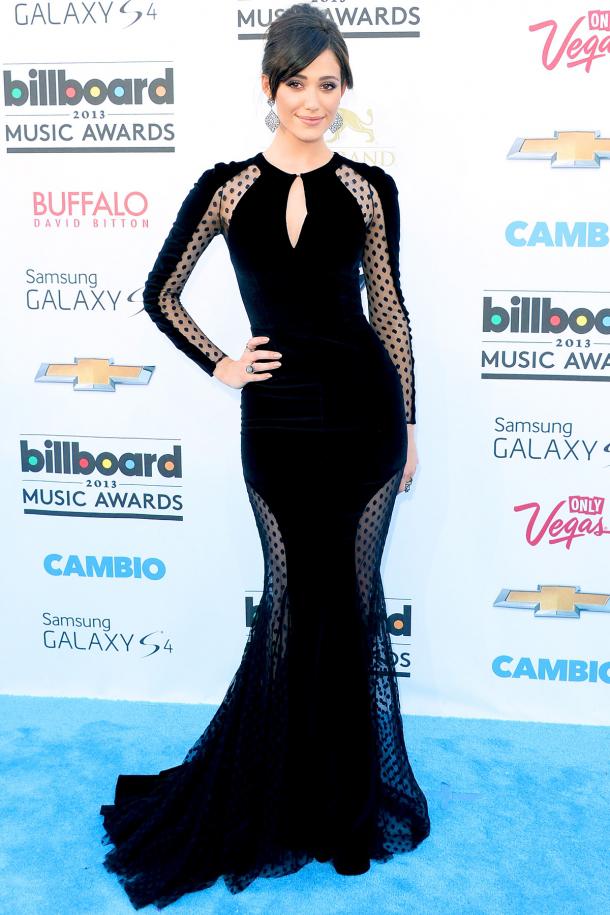 Emmy Rossum The appearance on the red carpet caused a storm of applause - it was so good. The actress showed the audience a great evening dress Zuhair Murad with spectacular transparent inserts and cut-droplet. In my opinion, Emmy dress - a perfect example of a semitransparent dress - it is open as far as is necessary and at the same time does not go beyond what is permitted.
Attire Kelly Rowland from the couture collection Rami Al Ali became the epitome of the disco era. Embroidered dress with shiny elements showy neckline and cut from the hip has been completed correctly restrained accessories and ornaments, otherwise the whole image would turn into a disco ball.
Carly Rae Jepsen put on the red carpet cocktail dress from Dyanthe and made a big mistake. Terrible sitting dress looked cheap, and hanging on the cloth skirt (otherwise you will not name) not only brings in the way of anything interesting, but on the contrary, makes it even more strange.
Canadian singer Shania Twain has become the epitome of glamor and elegance in evening dress Pavoni by Mikael D. Beautiful silver-blue dress with elements of Greek style has proven that this is not just any singer out there, but a real diva.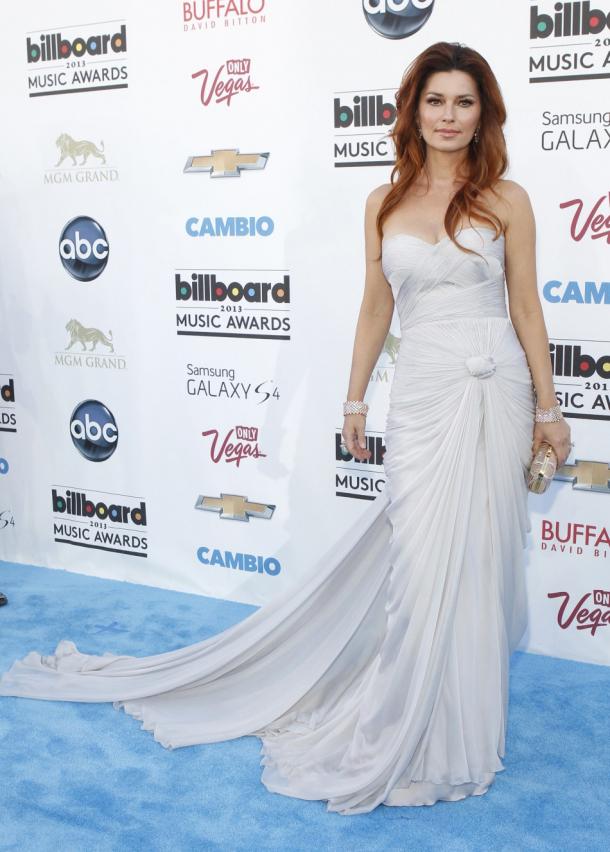 I was so glad when I saw this photo Keshi in a little black dress. "The singer stepped on the path of correction and will no longer torment us autfitami terrible" - I thought ...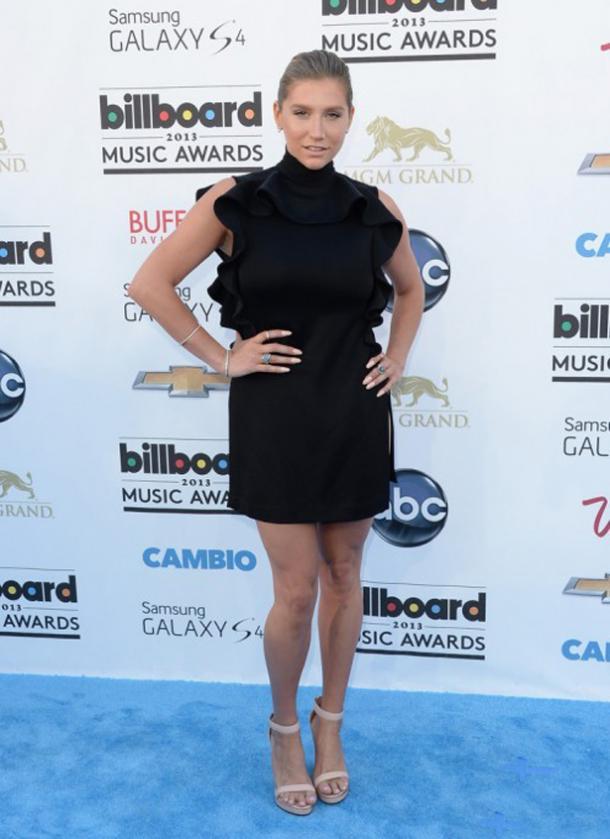 But it was not there. Kesha has not only greatly shortened MPP from Givenchy, but also has done it cuts to the waist. And why the stars are so like to show that they no underwear ?!
But another young lady once prefers clown attire, was at the ceremony in a beautiful evening dress, which would have been to face any girl with the traditional style of dress. We will not pay attention to the chest, pull to the chin, and unnatural color hair regrowth - without Nicki Minaj would have been wrong.
Taylor Swift totally surprised us a choice of the designer of his attire, but very pleased his long - country diva appeared at a ceremony in the mini mind-blowing. Brilliant blue dress with beautiful geometric applique with a hint of futuristic style on the red carpet looked just great! It is no secret that Taylor outfits often resemble each other, but this outfit, though it has all the characteristics of previous images, but somehow it looks different. Perfect way!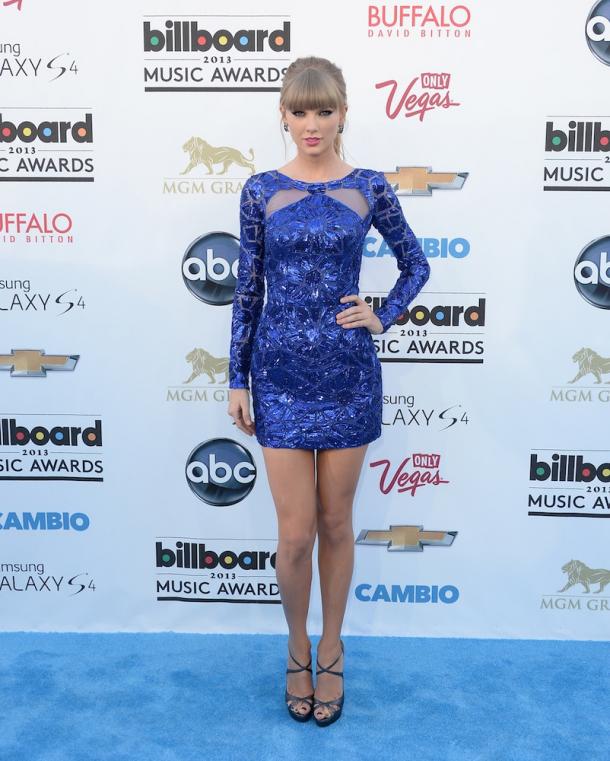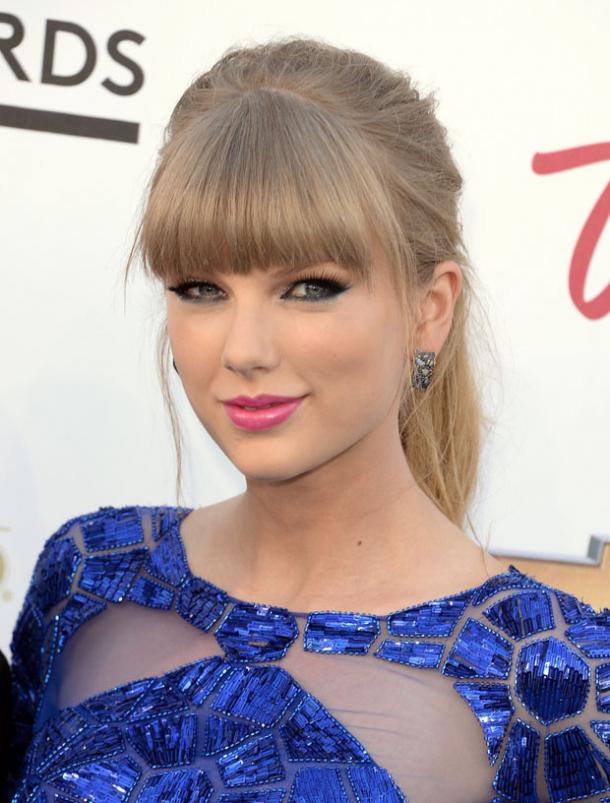 Madonna Madonna so. In my opinion, the queen of pop music just did not have time to change the dress after punk party on the occasion of the Costume Institute Ball, otherwise I have no excuse for her ensemble.
Perhaps, Selena Gomez was the brightest guest carpet in his unusual dress by Atelier Versace. Along with outright cut that goes through all the illusion dress in a spectacular transparent inserts, looked at the young singer is sooo beautiful. But a banal beauty of this image is not limited to - multi-colored unusual border, reminiscent of glow in the dark neon tube, added together humorous touch.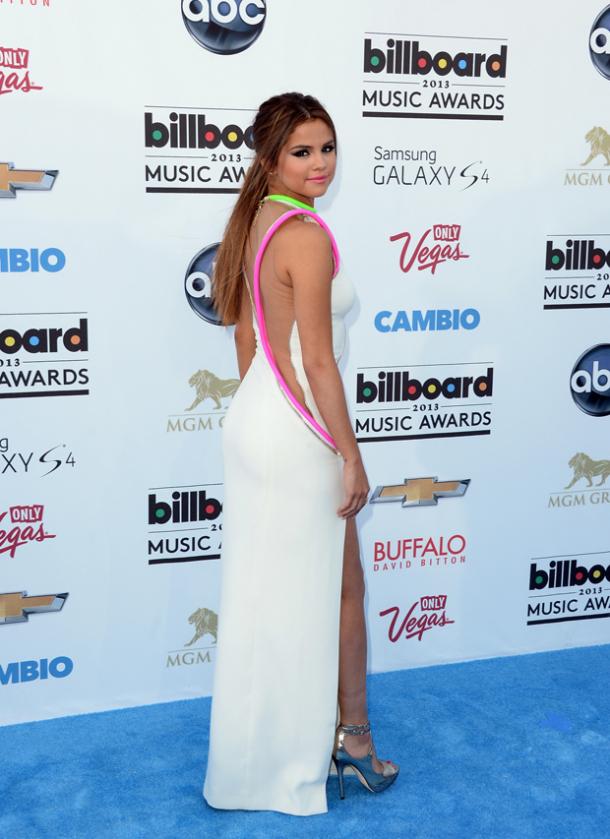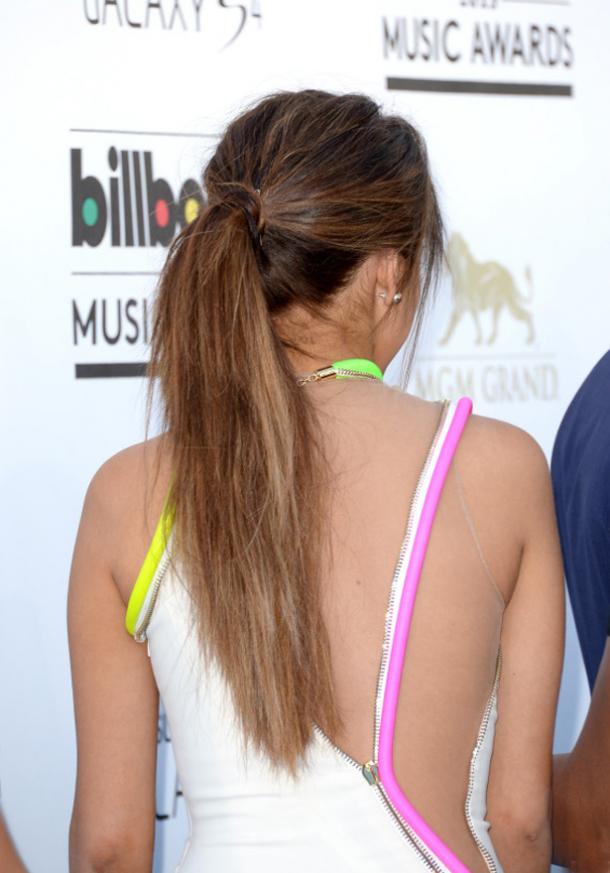 I could not believe my eyes when I saw the usually restrained Jennifer Morrison in the daring ensemble. The actress arrived on the red carpet straight from the boudoir, not otherwise. I do not want to be boring and drive Jennifer to the frame (so if the soul requires separation ...), but I think this way too revealing. While I will not deny that it fits into the atmosphere of the music ceremony, where there are practically no restrictions on dress code.
Very perky and interesting image showed us young style icon Chloe Moretz. The actress tried on mini dress with accents of materials of different textures from the spring collection Fendi. It would seem that such an active outfit requires a laconic pair of shoes, but Miss Moretz - the owner of an impressive collection of unusual shoes - dress complemented interesting sandals with a checkerboard print. In my view, such an accessory totally spoiled the image.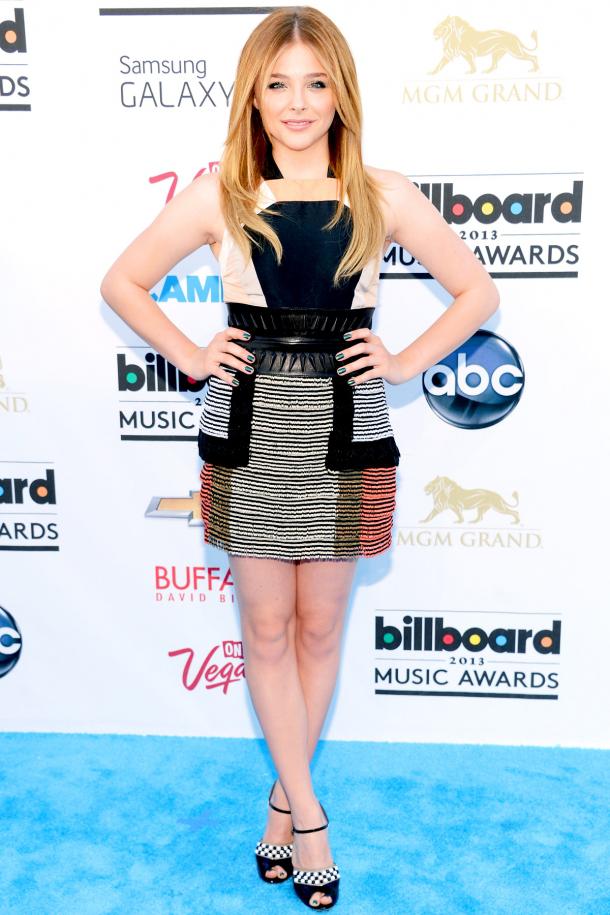 Jennifer Lopez does not change yourself ever - Diva reappeared in public in shiny gold dress Zuhair Murad. Everything, as always - a shining finish, Neckline hoists, transparent paste and silhouette "hourglass". Nice, but nothing new.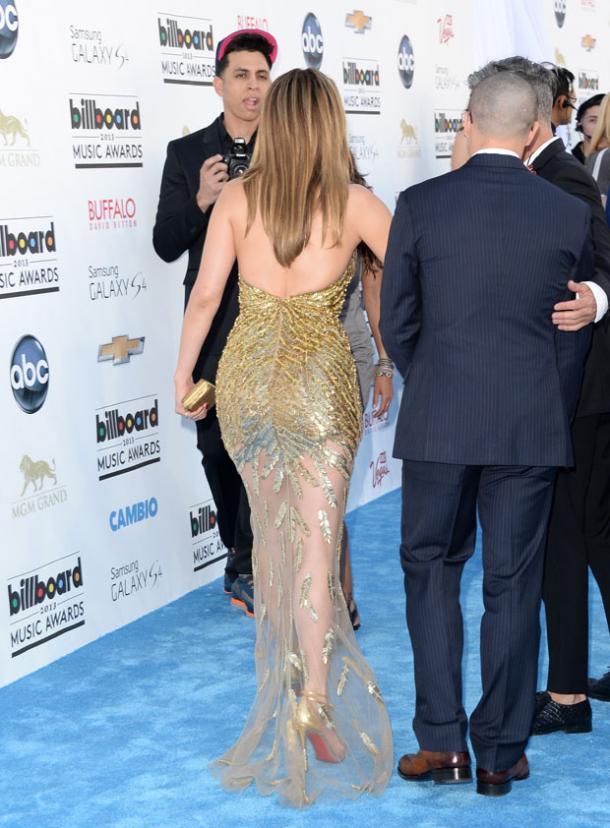 Hayden Panettiere in Halston Heritage. I have to say - I do not particularly like the dress itself, but I'm very happy with the way Hayden tried to beat him. The cutting turquoise arrows and a scattering of diamonds in the hair gives the image of playfulness and originality.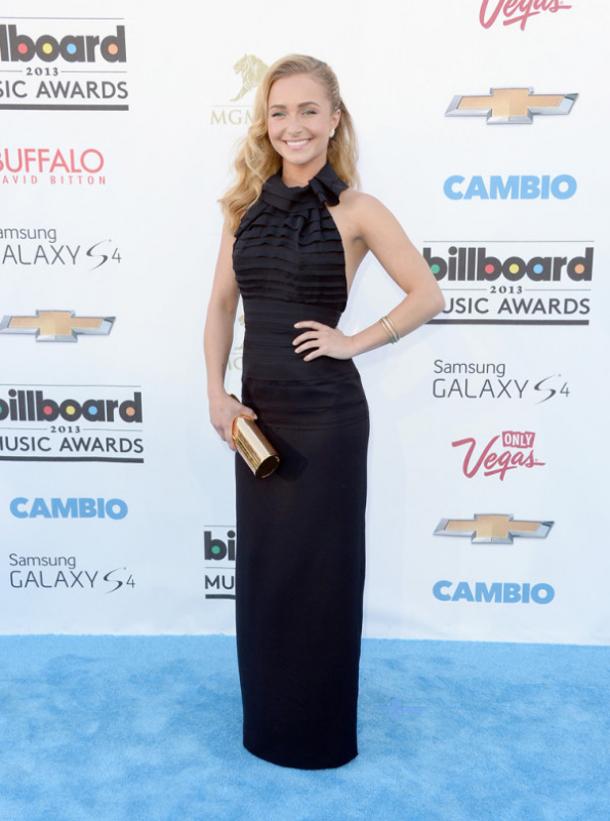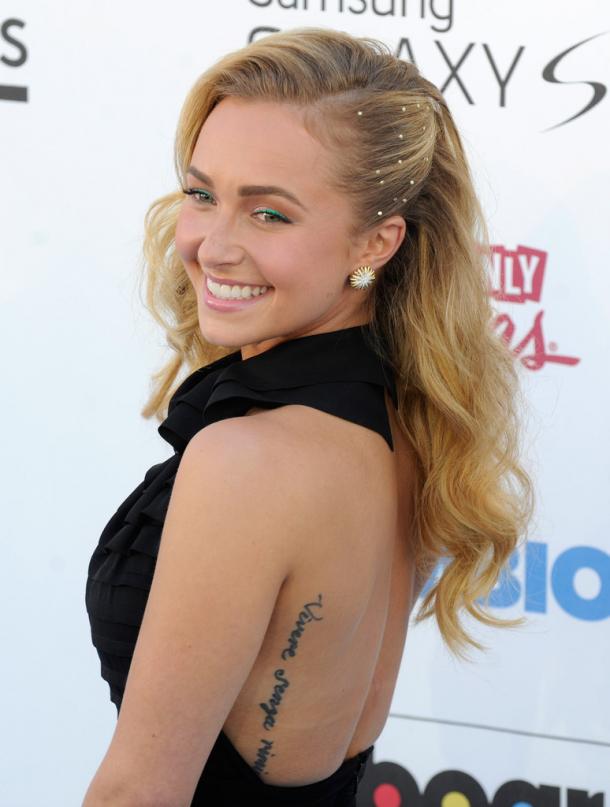 The owner of the delightful voices of Celine Dion bestowed at the ceremony in a dress of interesting green-gold hue by Atelier Versace. In my opinion, this dress blends elegance, beauty and originality, and these images are rarely obtained unsuccessful.
Actress Alyssa Milano has appeared in front of photographers in an unusual ensemble of ivory. Of course, the dress is very original, but I would prefer to see Alyssa simple mini dress with beautiful embroidery without transparent pants. Despite this lack of attire, I want to mention spectacular earrings with jade, which is very nice combined with a light cloth.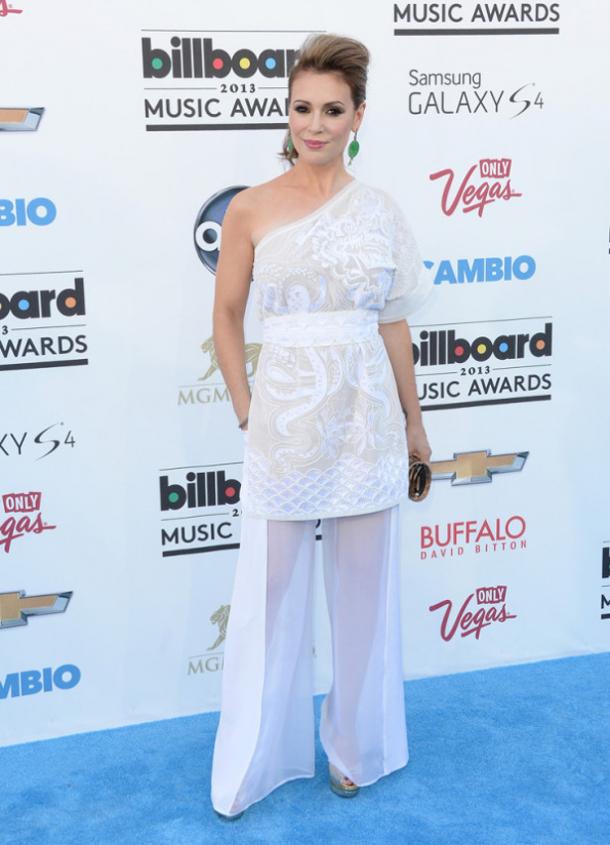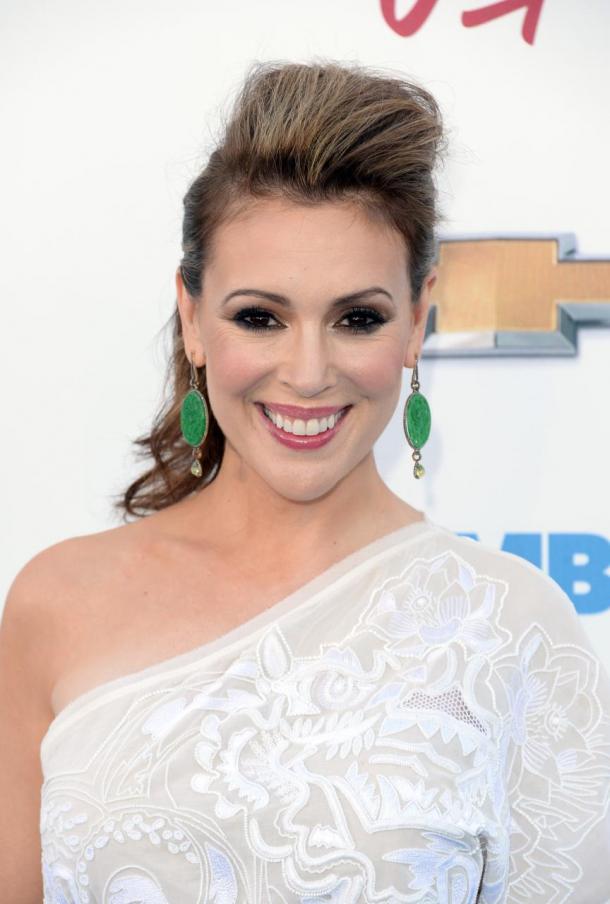 Here it is, this little family of rock - all in black leather. Avril Lavigne and Chad Kroeger look at these clothes very harmonious.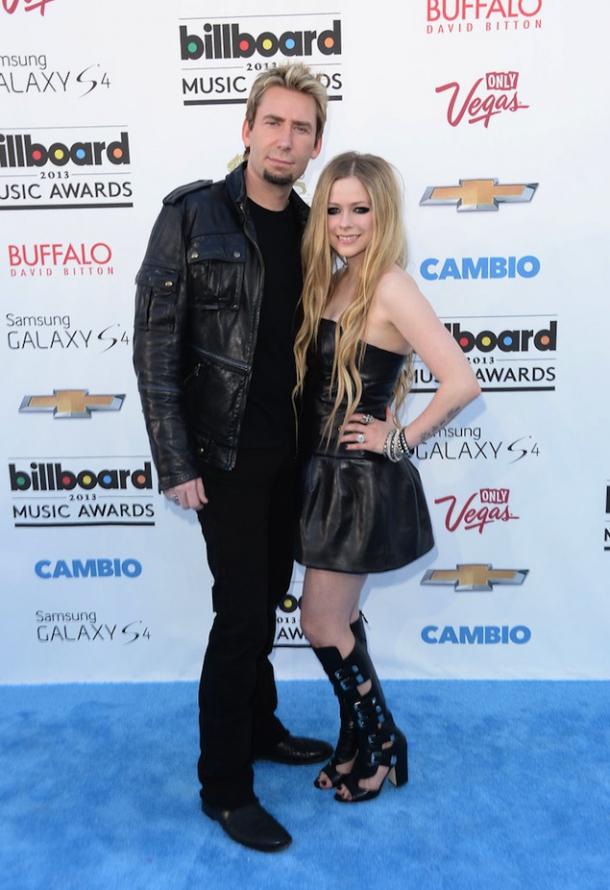 Spectacular overall with gorgeous embroidery and print from the active Balmain showed us Miley Cyrus. I really like this bright, bold and daring outfit for Miley, but more like she had started to produce its own, no one else like style. Agree on someone else the image would look ridiculous and even clowny, but not on it.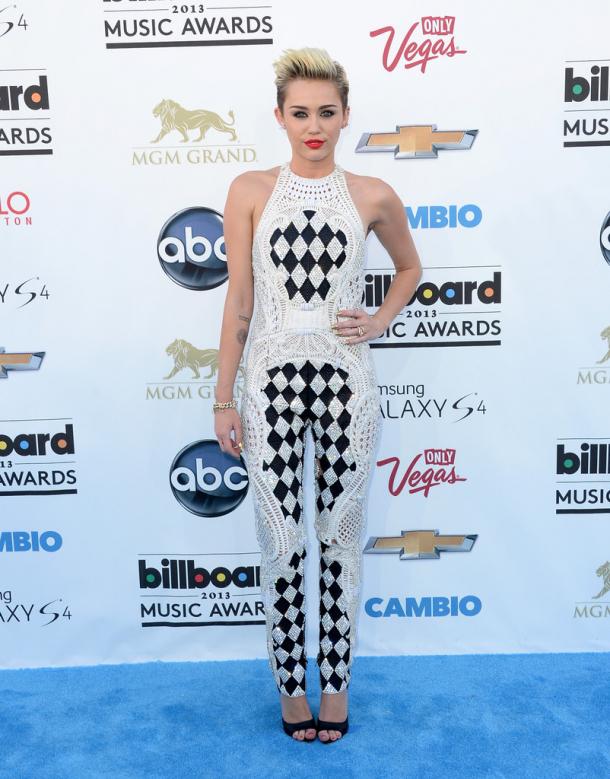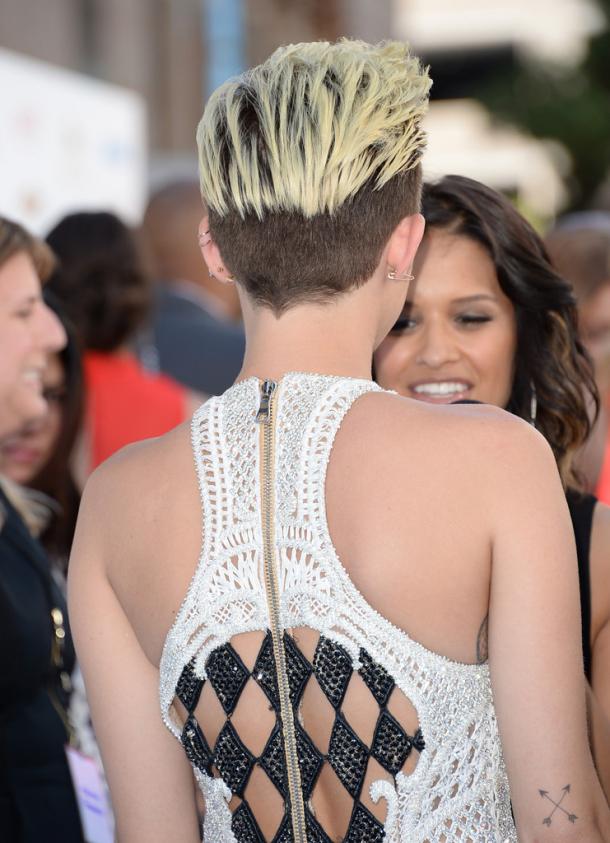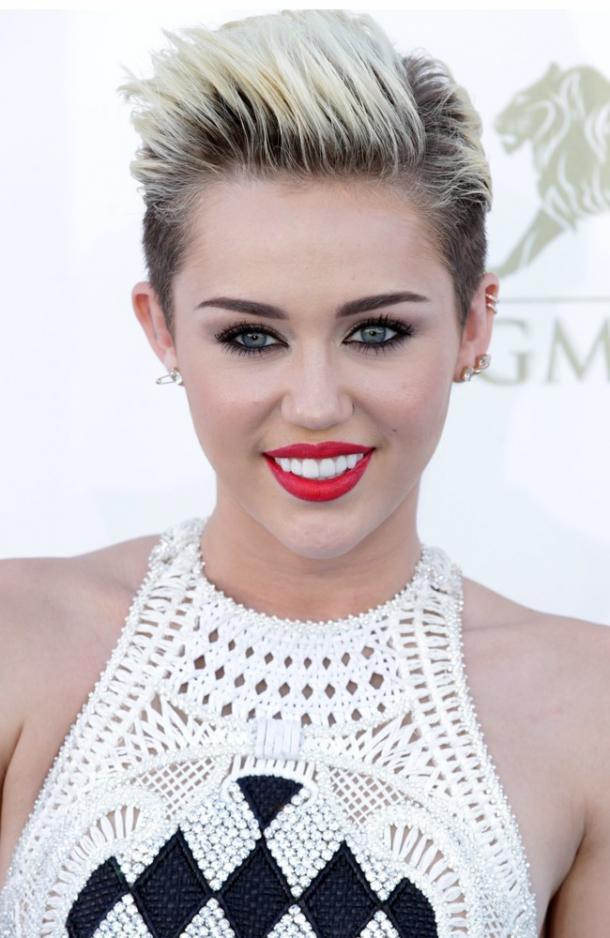 The star of the series "Castle" Stana Katic followed the example of Miley and put on the red carpet couture line of coveralls Nicholas Oakwell. White suit with silver embroidery and a wide belt with a metal print in the form of honeycomb looked upon the camp is very impressive. The whole way was clearly made in the retro style, and superobemnaya hair and big jewelry with emeralds have made it even more similar to the dresses age 70.
And finally, after so many successful (and not) clothes, I bring to your attention my top 5 of the best images of the ceremony:
1 - Selena Gomez in Atelier Versace
2 - Emmy Rossum in Zuhair Murad
3 - Taylor Swift in Zuhair Murad
4 - Miley Cyrus in Balmain
5 - Stana Katic in Nicholas Oakwell Couture
And who was the most stylish for you?