In fact, to make her first tattoo, rebellious Cara Delevingne solved thanks to Rihanna. The singer tattooed his zodiac sign (fish) on the day of the 18th anniversary, invited 20-year-old model girlfriend to do the same. Delevin gathered all my courage in a fist and drove off to the salon, where her lion horoscope, made a symbolic tattoo on his index finger.
My first tattoo !!! Lions rule! Many thanks to Rihanna and Bang Bang! I'm so happy! Rrrrrr ...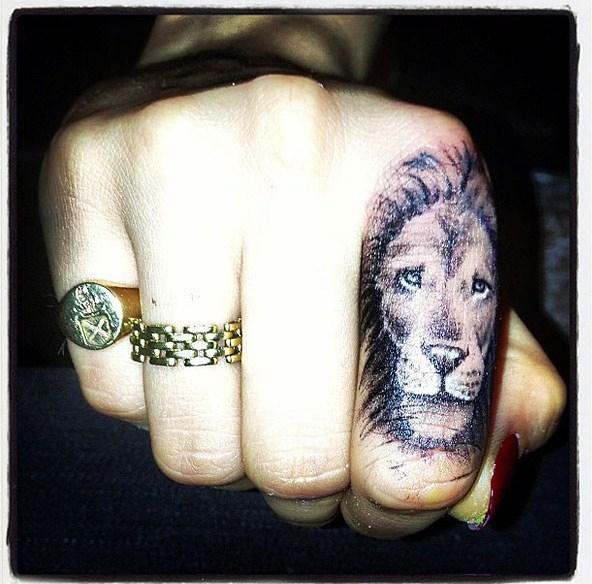 Tiger, owl, carp, angel ... Justin Bieber can not stop. Soon the number of tattoos closer to his age. While in the account of the singer 12 images, but up to 19 on the doorstep, and the hand at tattooists light.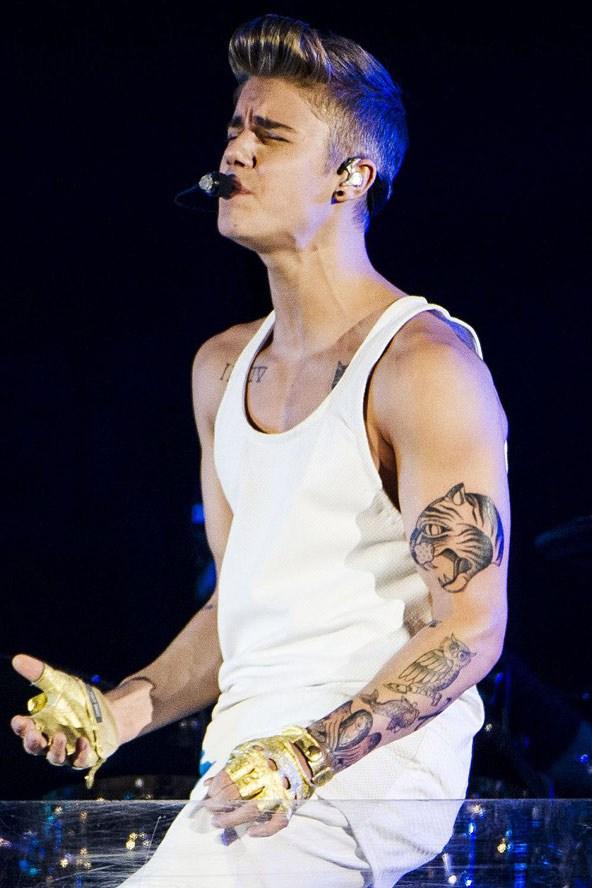 Indian on the back of Justin - a tribute to his grandfather. It turns out this is not just an Indian and an Indian, who became the logo of the hockey team, the game is always the grandfather drove his grandson. Childhood memories are now always with Bieber.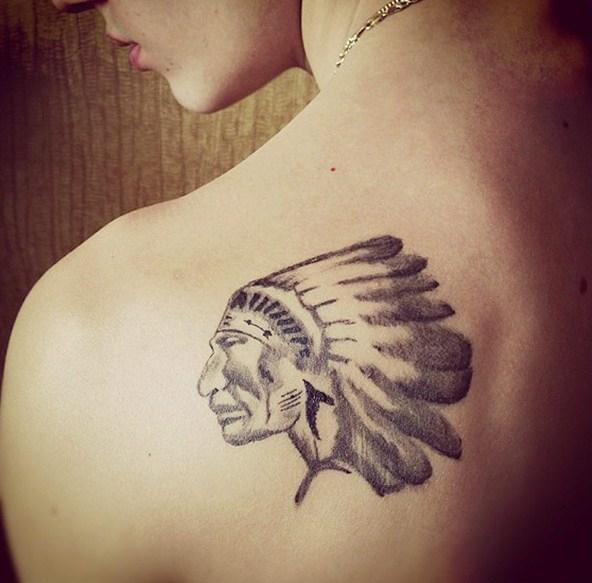 Chinese wisdom, tattooed on his side, David Beckham demonstrated in Beijing. Chinese love Becks and let it does not own their language, sunk into the soul phrase he left on his body sports forever. Translated from the Chinese characters, these are fraught with profound meaning: "Life and death depend on the fate and wealth and nobility - from the Sky».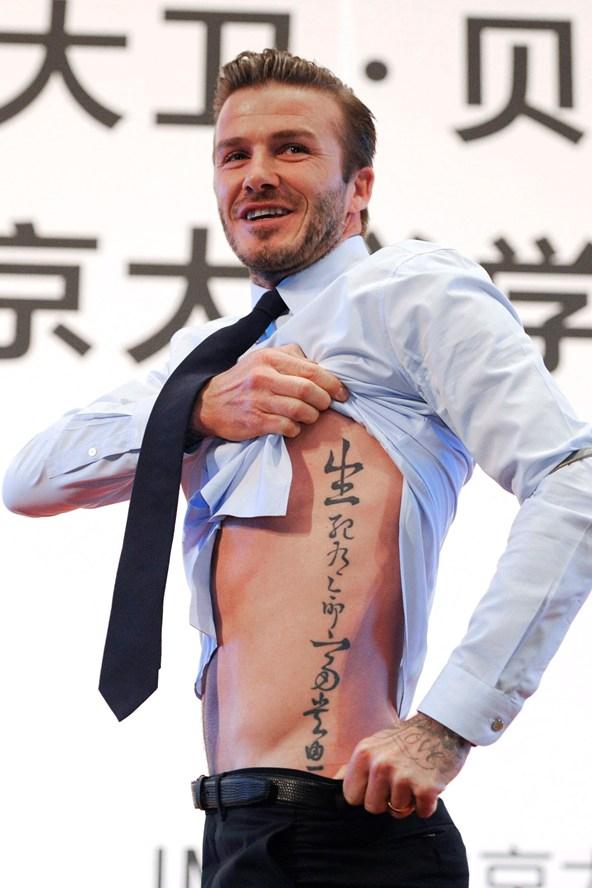 One heart Miley Cyrus is not enough. Not so long ago the singer tattooed two more on his forearm. Helped her in this world-famous tattoo artist Kat Von Dee sketched tattoo paintings of Leonardo da Vinci. Many suggest that the tattoo has a special meaning for the girl, because a relationship with Liam Hemsworth is not so easy. He is constantly on the set, but his heart always beats in time with another, her heart.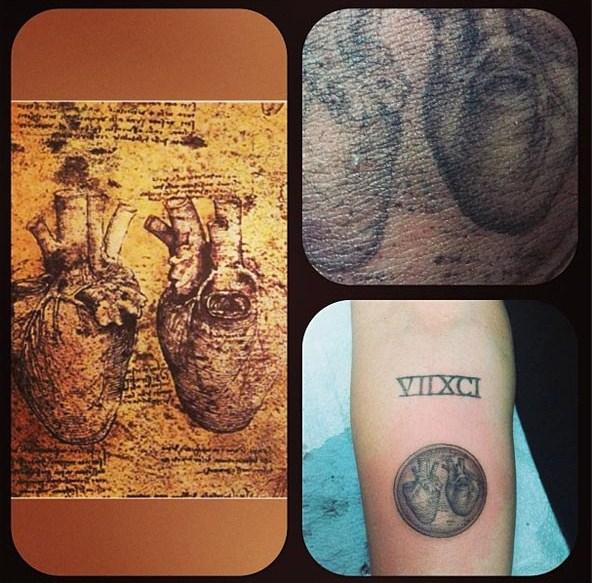 Guys from «One Direction» obsessed with tattoos. It seems that they argued about who will do more and delusional.
Louis Tomlinson loves tea is not less than the heroine songs 1D «Little Things».
You can not go to sleep without drinking a cup of tea before going to bed,
And maybe that's why you're talking in his sleep,
And all this talk - my well-kept secret,
Even though I do not understand these rambling speeches.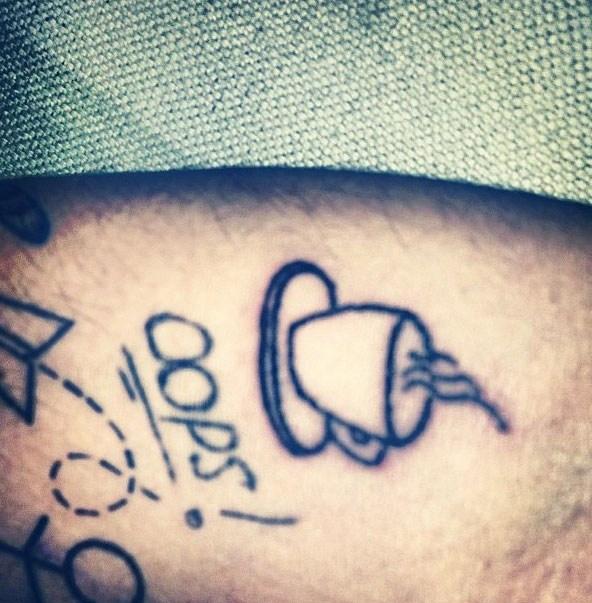 I do not know what it is, but now "it" in the hand of Liam Payne.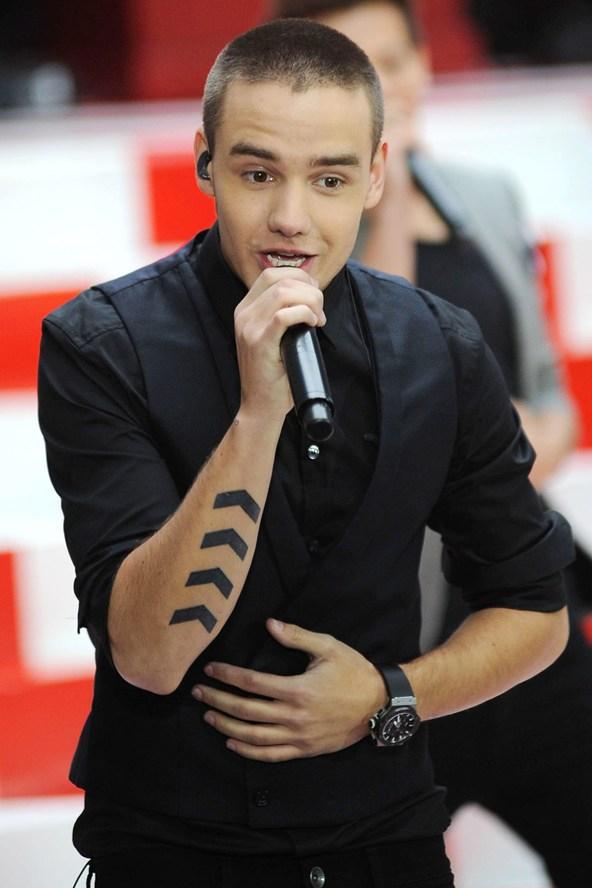 "Do tatirovki very painful" - says Harry Styles. But he does not care. He made several, and one of the most recent are facing each other sea swallows. In a past life uniquely Harry went to swimming (among his Tattoos have even a pirate ship).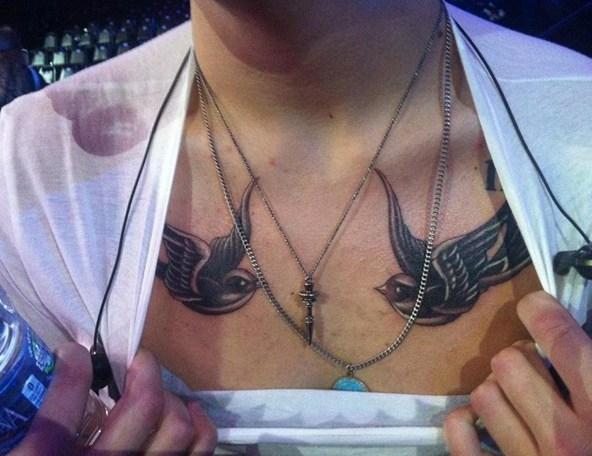 Cheryl Cole converted the small butterfly in two large roses. Now on her body a herbarium (see. The first selection).
If I was brave, I would do the tattoo for the rest of the back. My friends say: "Cheryl, please, you just might regret it" - but for me it is art.
Singer Adele has not revealed the secret of the century - the name of her first child - but it says that the name of the baby begins with the letter "A". Turn the drum, please!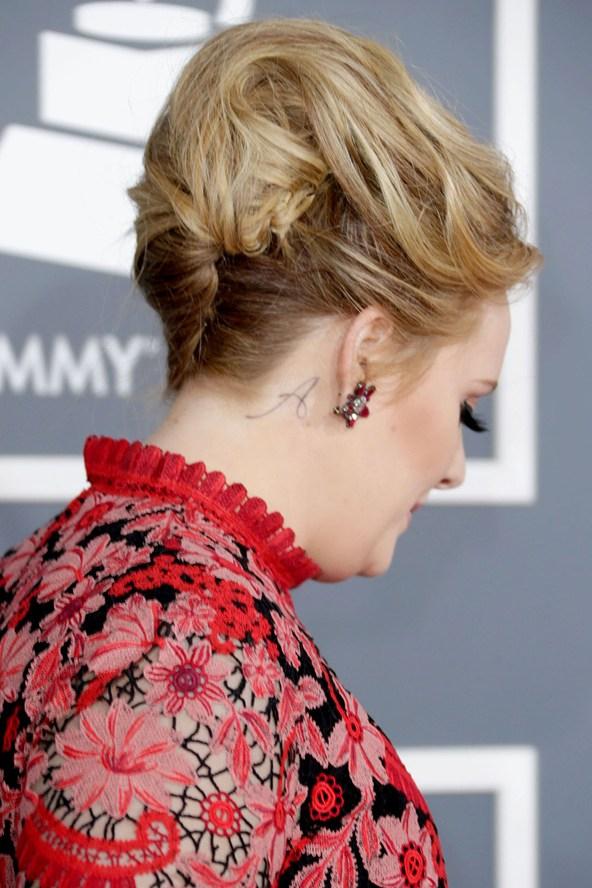 "Black Tattoo" - you will be happy. Scarlett Johansson great believer in the power of a horseshoe.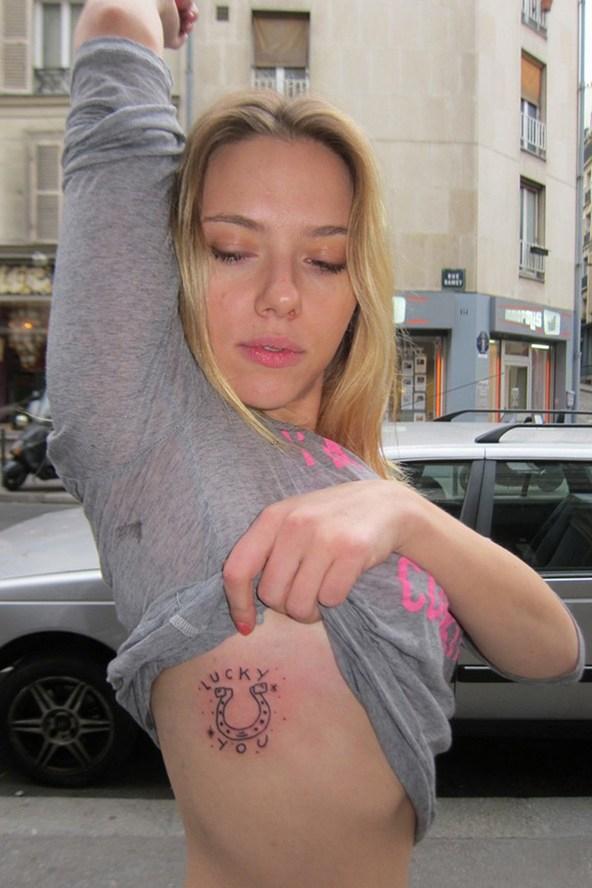 Star «The Wanted» and one of the suitors Lindsay Lohan Max George has demonstrated a new, but it seems more unfinished tattoo.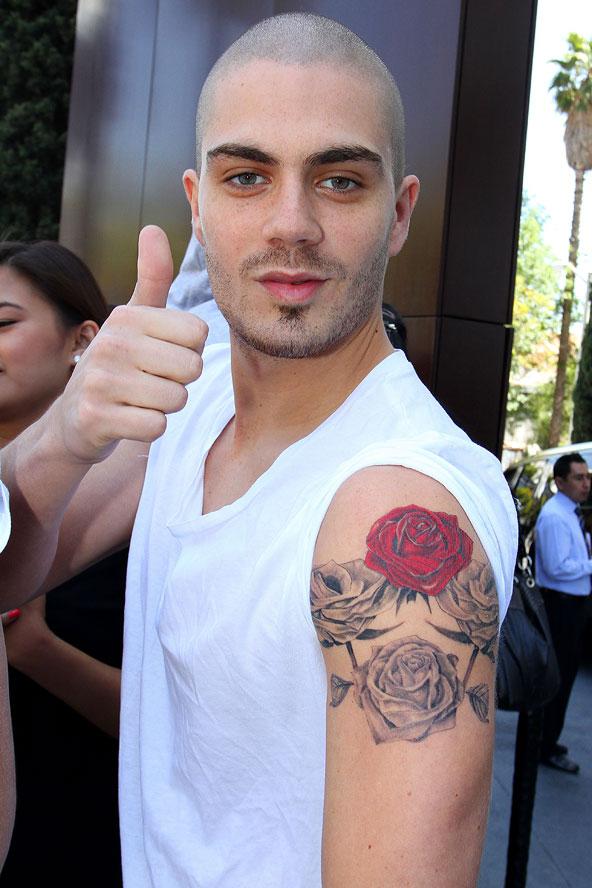 "Now I'm a warrior" - without words tells us Demi Lovato.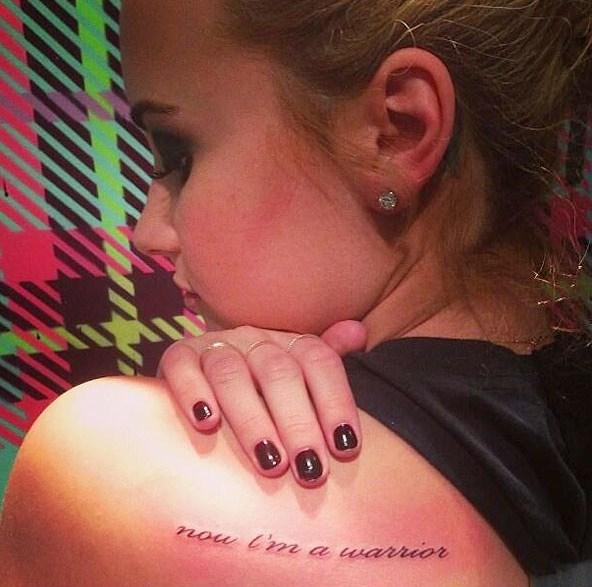 Tiny heart on her left wrist did Hilary Duff.
Selena Gomez - my mother's daughter. Sat tattooed year of birth of his mother. Master talked about how young and sensitive Gomez underwent the procedure:
The tattoo was a tribute to one of the family members, who, as she said to me, means a lot to her. Selena was nervous, perhaps, the process was painful, so she always held the hand of a close friend. But it is well done, coped.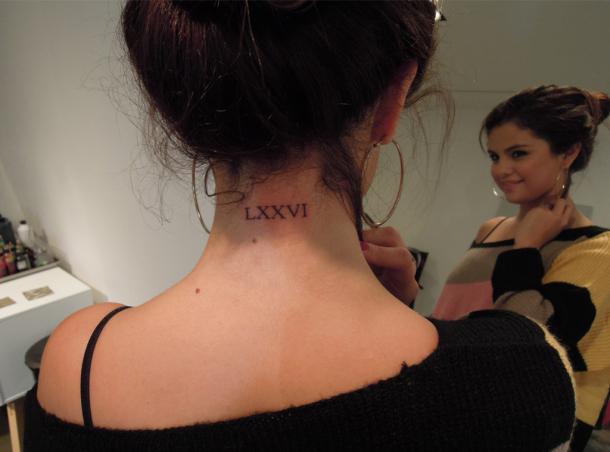 Chris Brown says that the tattoo with a disfigured face female has nothing to do with Rihanna, but for some reason most do not think so. With that history itself will bind him a very long time. At least not yet popular Rihanna.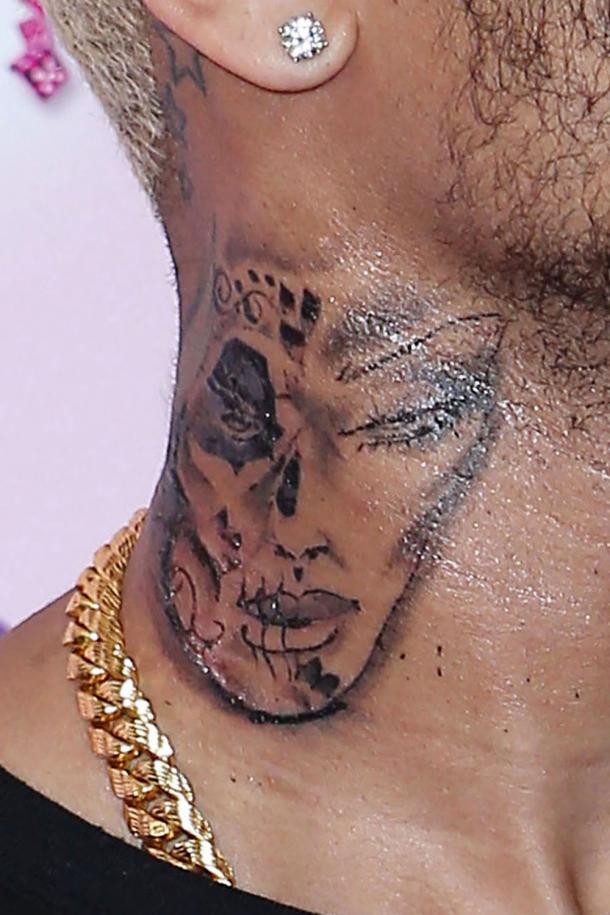 Rihanna made a tattoo in honor of deceased grandmother. Under the breast Barbadian beauty is the image of the Egyptian goddess Isis - the ideal of womanhood and motherhood, which she associates her granny.
Goodbye, Grandma. Rest in peace.