2012 Cannes Film Festival is slowly but surely coming to an end, and we continue to admire the dresses celebrities with karsnyh tracks. One of the latest Cannes premiered the film "Mad" (another version of the name - "Dirt"), the main role in which performed Matthew McConaughey and Reese Witherspoon. As we know, Reese is now in an interesting position, but it was not too lazy to come to Cannes to present his motion picture and show a wonderful dress on the red carpet.
Reese was the perfect example of how being pregnant, look like a million dollars in an evening dress. The actress was dark blue dress Atelier Versace, decorated with sparkling Swarowski crystals and a deep cut on his chest and back. Surprisingly, the dress is very open (two cuts can not always afford even a "normal" nonpregnant woman), but Reese it sits just perfect. The success of such an image has also become a wonderful mood Reese - she just glows with happiness!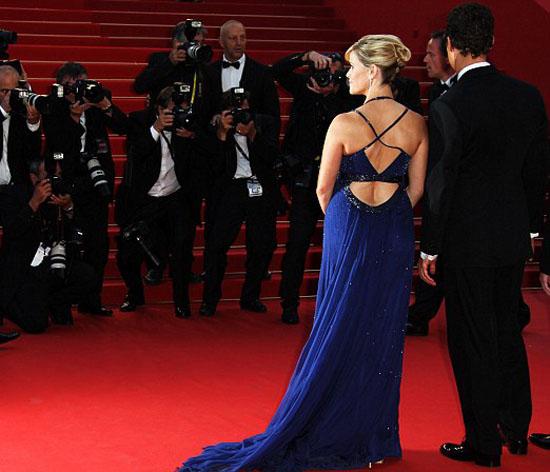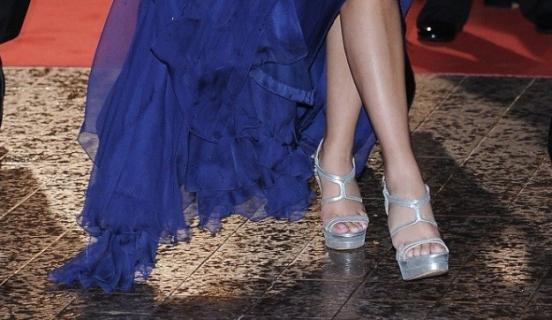 Andy McDowell appeared on the red carpet in a black dress with a deep V-neck and ryushevoy skirt. Dress looks simple enough, but the whole image as a whole looks elegant and stylish due to the interesting decorations from one set - bracelet and necklace with enamel, yellow gold and diamonds.
We have seen a lot of dresses Marchesa at the famous girls this year, but this dress Camilla Alves clearly become one of the best. The dress is made in the best traditions of the fashion house - a lot of the decor, the volume tulle skirt and delicate flowers, in general, is nothing new, but it looks just fine. I think that this dress was just created in order to appear at the Cannes Film Festival, much as it has filed Camilla - for that special thank you to her!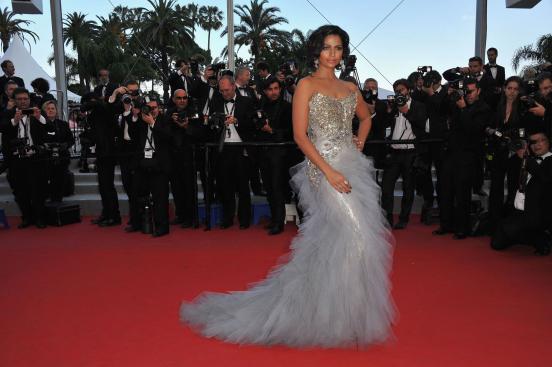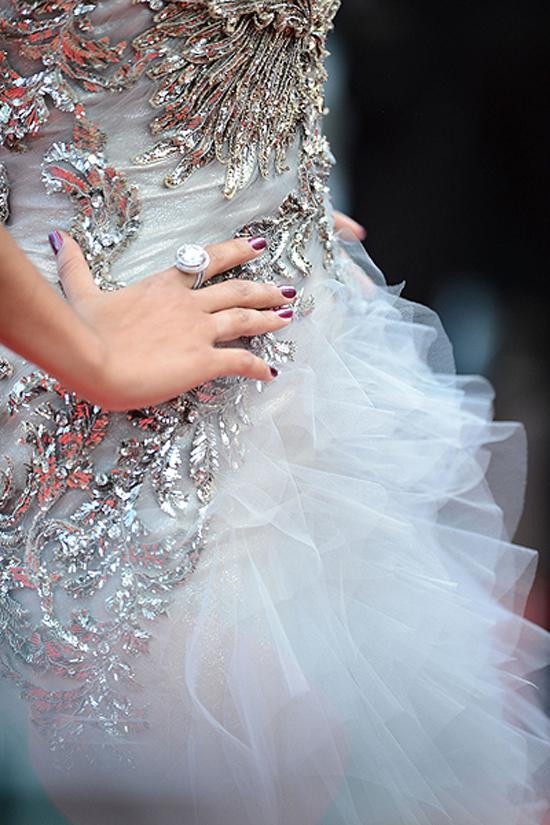 We all criticize Kristen Stewart because she "groomed" looks like in everyday life, but that all may have already left the actress alone, take a look at it. This actress Bonnie Wright, star of "Harry Potter", which came on the red carpet like this. What she wore Louboutin does not mean that her outfit looks better from this and somehow corresponds to the dress code. How it all missed guard ?!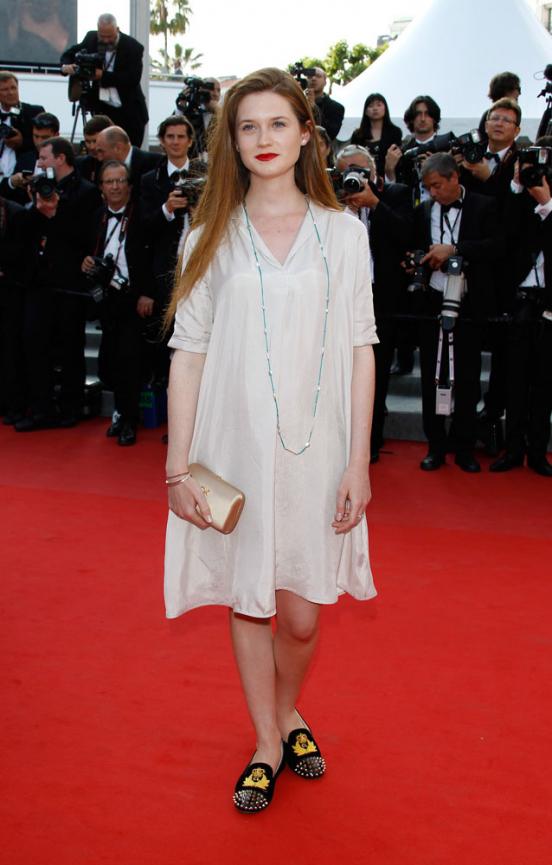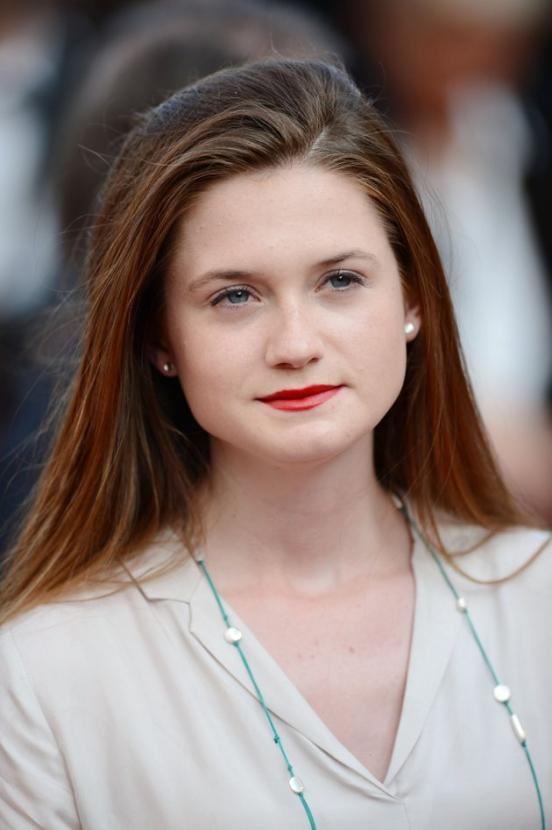 By the way, this is not the first appearance of Bonnie on the red carpet at Cannes this year, but all of her previous images were also very far from ideal.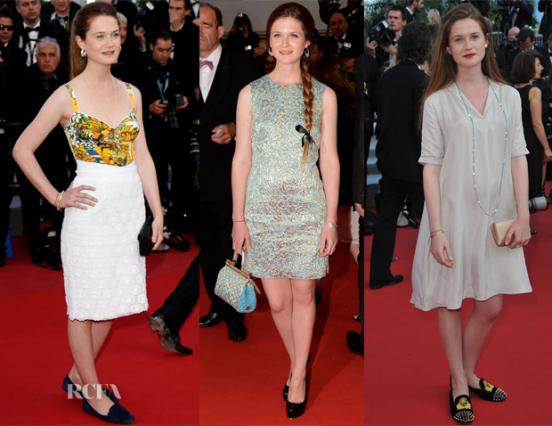 Meet this lady named Megan Gale. She is an Australian model and now a new messenger Beauty L'Oreal Paris. Probably Megan will promote anti-aging cream (s 36 - not a girl), and to show our beautiful audience and to meet its contractual obligations to promote the beauty of the masses, she appeared on the red carpet. Megan wore a black dress with a simple straight skirt, but intricate bodice in a futuristic style. Looks pretty weird, but unusual, though hardly anyone remembers this image after many years. Unless, of course, Megan will not be world famous supermodel, which is unlikely.