Cannes Film Festival 2012 is in full swing and the celebrities continue to delight us with his appearance on the red carpet event. The third day was the premiere of the film forum for the entire three paintings - Drama Matteo Garrone "Reality", the restoration of the film version of the legendary Sergio Leone's "Once in America" ​​and the third part of the animated "Madagascar". Let's see what outfits star ladies chose to go out for once.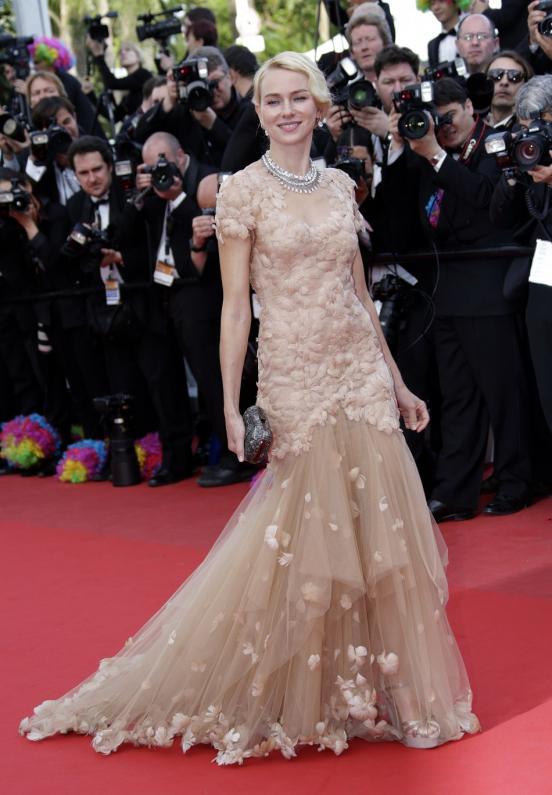 Naomi Watts is very pleased me with their attire - dress a fantastic finish. As I understand it, it's feathers in the form of colors, at the same time very gentle and original decor. I confess that until now I have not seen anything like this at Marchesa, although their dresses are always out of competition.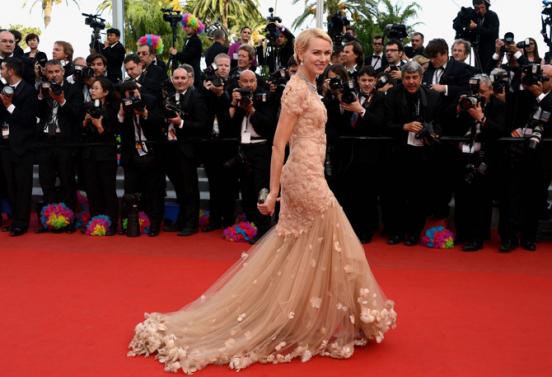 Salma Hayek has demonstrated a very beautiful image in a dress from Gucci. As we know, Gucci - is synonymous with sexuality, so the clothes of the fashion house is simply impossible not to look tempting. I really like the dress - its silhouette flying fluffy skirt and shiny beads, but was not necessarily attract the chest to the chin, and so we know that the bust Salma a million dollars.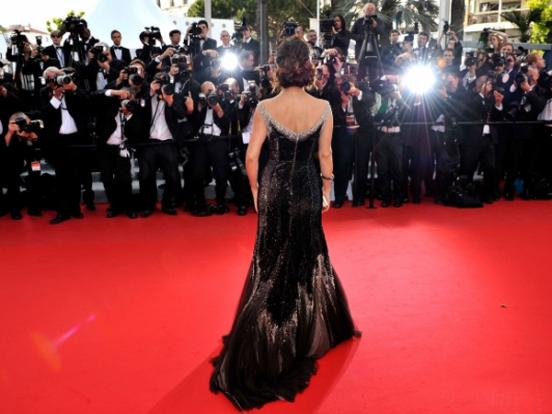 Gemma Arterton in dress Gucci, made-to-order (as you know, this simply is not the second). The dress in the style of old Hollywood look like a work of art - print of sequins looks very impressive, in fact, he draws the silhouette and makes the figure more slender.
Jane Fonda, as always, at height. I like that the actress is not afraid to choose daring outfits (this time it's shimmering cherry dress Roberto Cavalli), but to the best of your body opens. Of course, with such a figure can be anything not to hesitate, but do not forget about the age of Jane, and it must carry with dignity.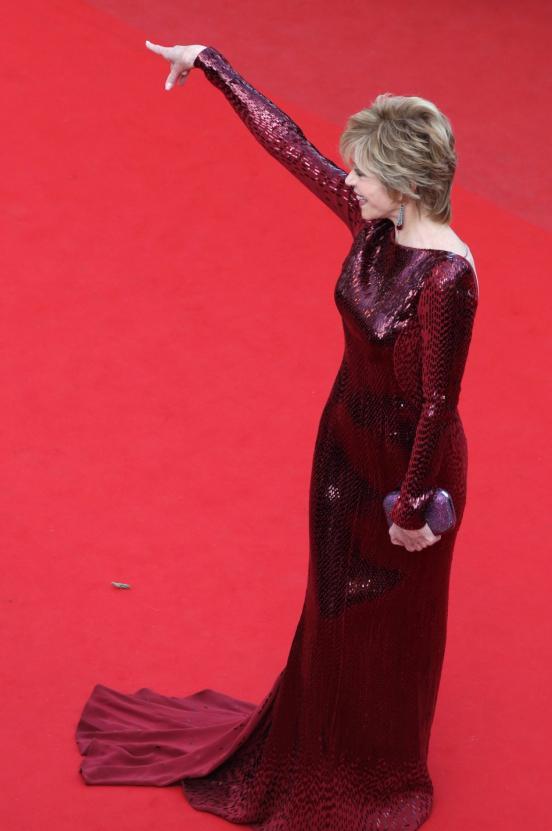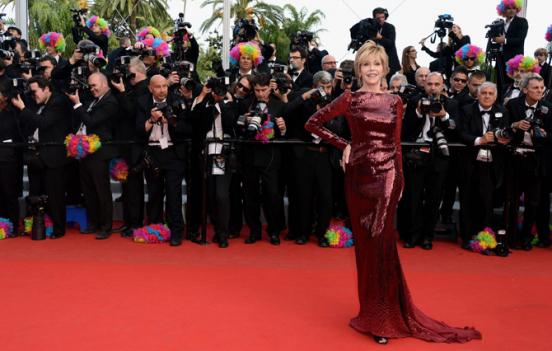 Another fan of Gucci, Jennifer Connelly. Extremely simple gown with no frills, however, looks very dignified and elegant. I am glad that Jen did not wear necklaces, and other accessories used - solid gold bracelet and cherry lipstick which perfectly fit into the image.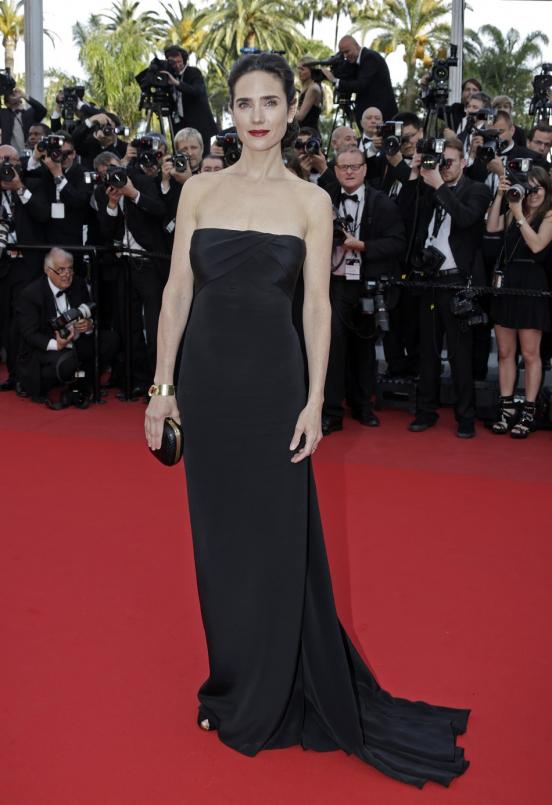 Jessica Chastain in Giorgio Armani. The dress looks very gentle, pure and even innocent. I'm not a big fan of rigid corset bodices (they remind me of armor or bulletproof vest), but this dress I like - apparently I just can not resist the multilayer flying skirt (my weakness) and light glow without which the outfit would look unfinished. < br />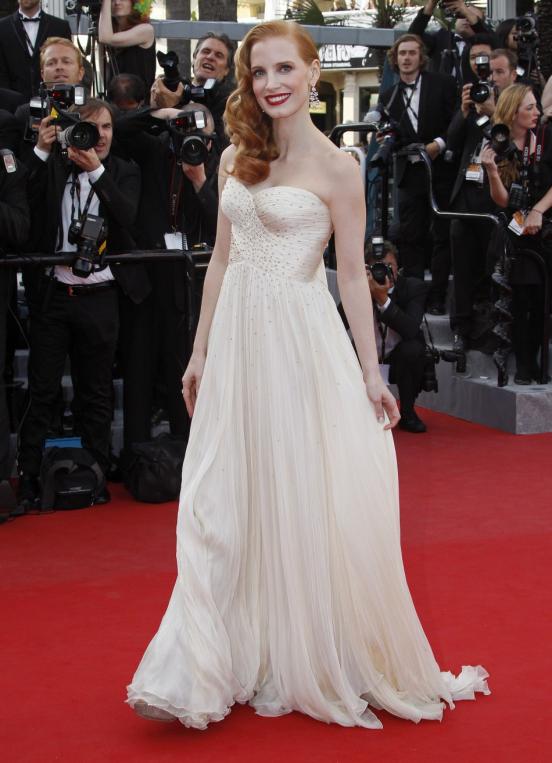 When Jessica's outfit looks feminine and gentle, the apparel Jada Pinkett Smith looks vulgar and cheap (forgive me, Gianni Versace). The idea with the metal rim on the bodice seems interesting but wild orange color with a hint of ethnics and thin translucent fabric looks unattractive.
This time the dress from Gucci were clearly in favor with famous girls. Russian supermodel Natasha Poly also appeared on the red carpet in the toilet of the fashion house (although it is natural - at Poly contract with Gucci). Dress negligent type of heavy velvet perfectly seated on the model, and deep neckline, cut from the thigh and animalic print in a new interpretation of Natasha made sex bomb. Amazingly, with all these "revelations" detail and bright eye make-up image of the model does not look vulgar, but rather bohemian. Note earrings emerald and diamond in different colors.
Amazingly beautiful girl Petra Nemcova, probably not much aware of the merits of her beautiful figure, otherwise she would not have chosen a baggy dress. I do not like outfit Czech model - instead of being a beautiful silver color it gray finish looks strange and, I repeat, it sits on a figure just creepy.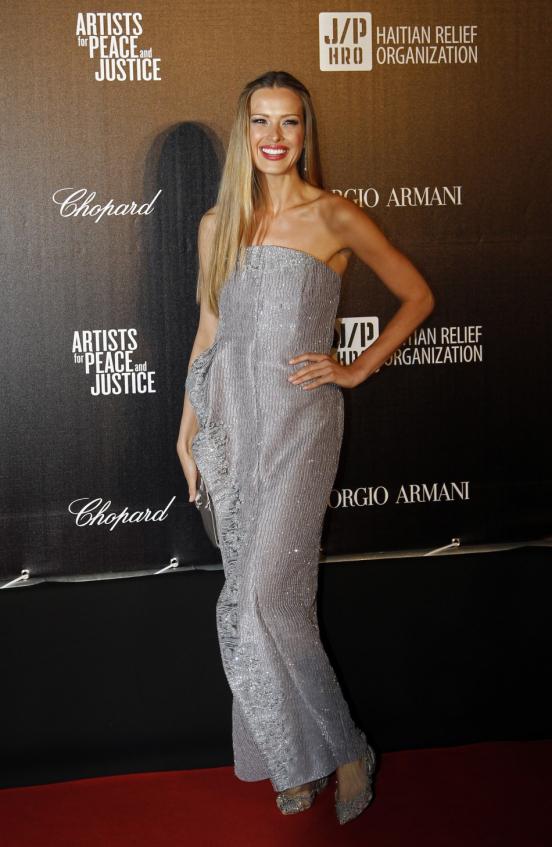 Peter Sean Penn, with whom she is rumored to be a whirlwind romance.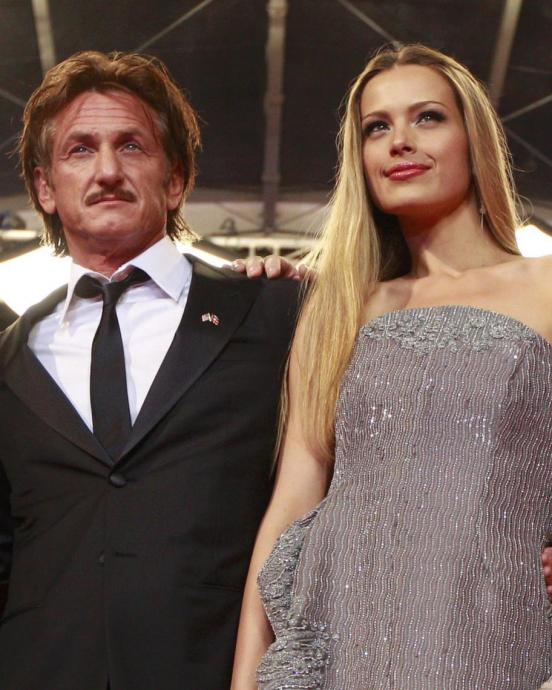 I do not get tired of admiring the beauty of the young actress Bella Heathcote - a girl such regular features and perfect skin, it looks like a porcelain doll. To balance her sweet appearance, Bella chose a black dress with exotic golden Gucci print which looks beautiful at the same time, and charmingly mysterious (probably Bell still under the impression of the filming of "Dark Shadows"). Despite the fact that the film flopped at the box office, Bella is not going to sink with him - her image is impeccable.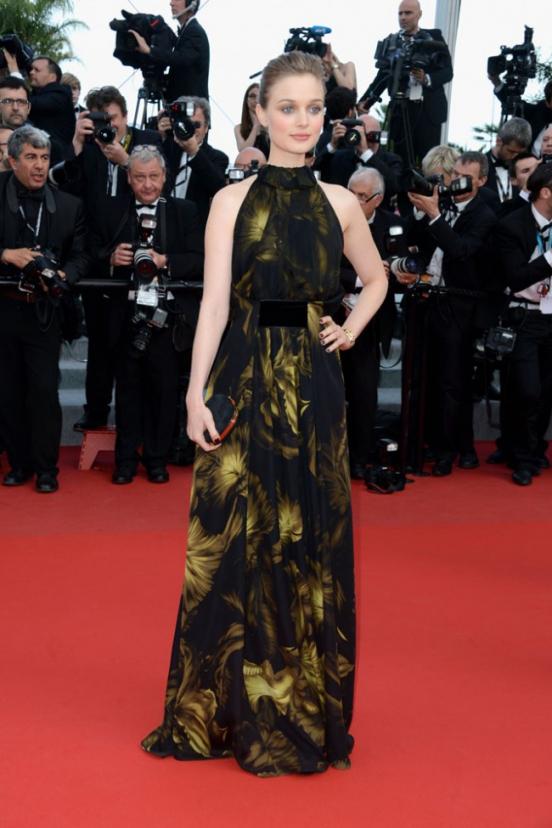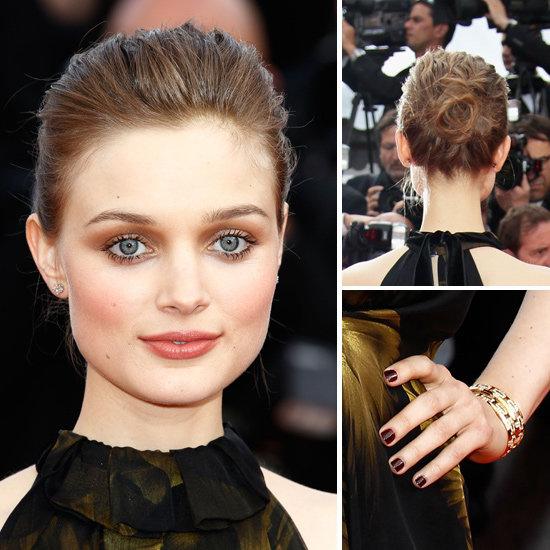 In addition to the show-business stars on the red carpet also appeared royals, granddaughter of Grace Kelly, Charlotte Casiraghi. Princess was wearing a beautiful dress Gucci dark green, adorned with romantic ruffles. The whole image of Charlotte was relaxed and easy, and the hair of light waves over one shoulder perfectly complemented it.
And the last girl who graced the Cannes Film Festival, is an actress Paz Vega. Out of the Spanish beauty has been very impressive - in a dress in a different way and can not be. The dress of couture collection Stéphane Rolland looked stunning: rich decor in the form of interest cuts, skirts with dramatic feather plume and hard gold belt at the waist offset by restrained black and white. A very original and at the same time chic outfit!