The premiere of the film "You have not seen anything," was the event of the sixth day of the festival. The director of the movie was the 89-year-old Alain Resnais (nice to know that in such an advanced age people are still able to do), but on the red carpet, he gave way to the young - radiant guests of the festival. Later, after the premiere, the rich and famous gathered at the party Gucci and Vanity Fair in the lobby of Hotel du Cap. But first things first.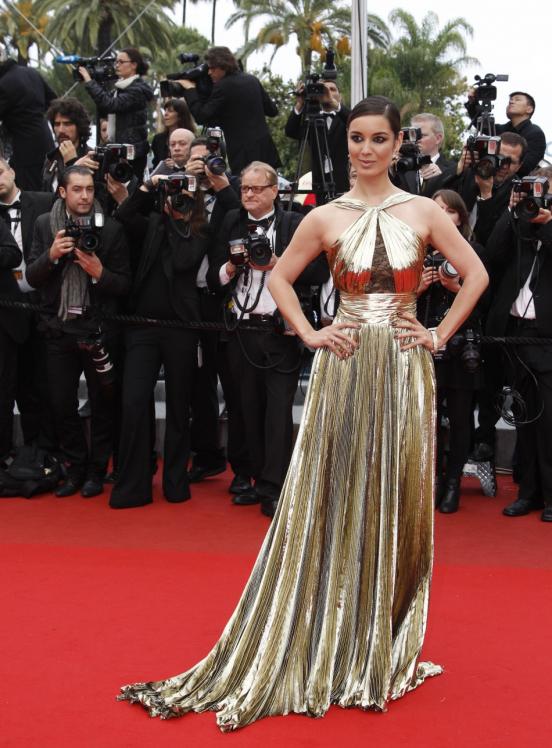 The actress, who probably will wake up famous after the premiere of the next "James Bond" - Berenice Marlowe in a dress Emilio Pucci. The dress looks bright and spectacularly, but I'm a little disappointed actress choice. First of all, I'm not happy with the fabric - it reminds me rustling foil. But most of all I do not like lace inserts on the chest - distracting from the overall ensemble. Better entirely without :)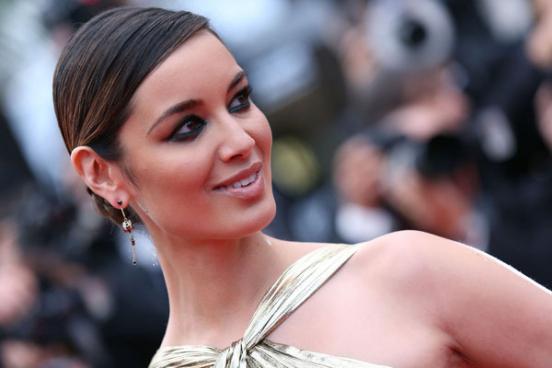 Kelly Brook in an asymmetrical silver dress, studded with thousands of sequins. I do not eat very tender feelings to the actress / model, but its image on the red carpet I really like. Very nice finish dresses (from a distance it all reminded me of tweed), great style - perfect outfit sitting in a measure reveals that you need. I also happy that Kelly has not become too swift their outstanding parts of the body, as do many women with large forms. Kelly fine figure - she is not skinny, but she has no fat folds, but gigantic busts and priests sometimes scare me.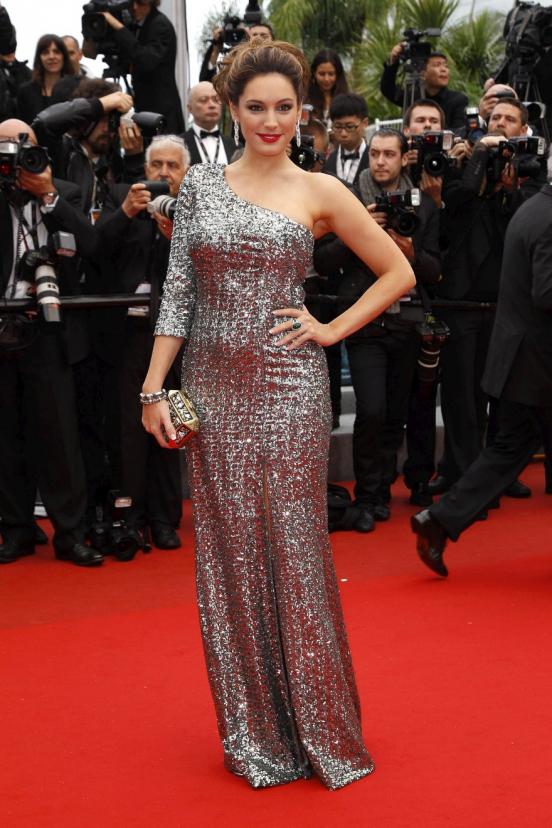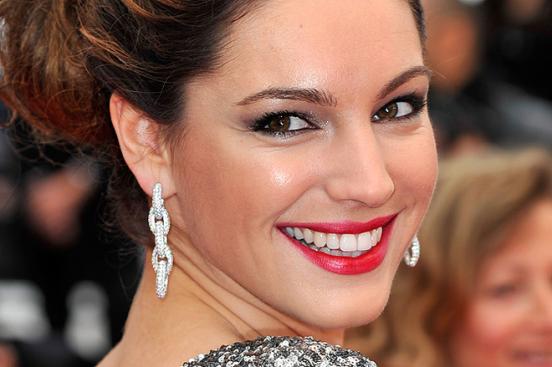 Charming woman Carole Bouquet in his 54 looks very decent and knows that minimalism is always in fashion. Long black dress with a neckline decorated appetizing area only Waist inserts on waist and long earrings with large stones. Simply and tastefully.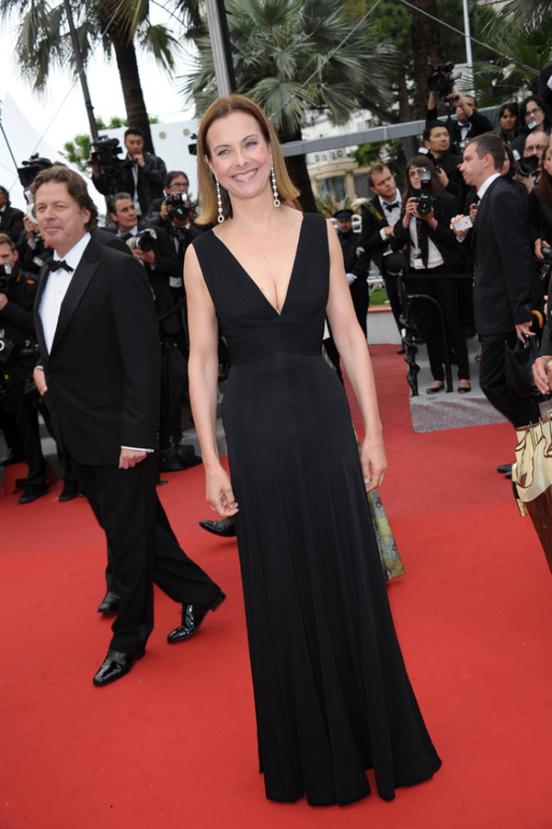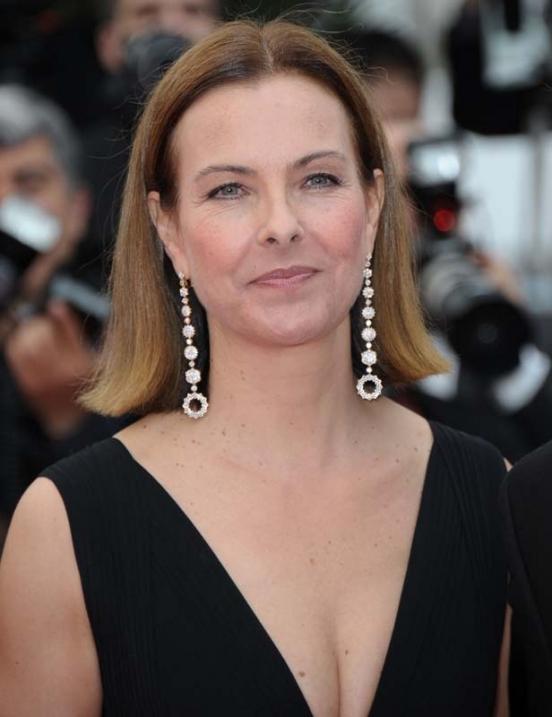 Chinese actress Li Bingbing (it has nothing to do with Fan - just odnofamilitsy) dress in interesting blue-green color of Gucci. I love Gucci, but this dress I was disappointed. Leather-clad shoulders look beautiful only on closer examination, from a distance they look like a strange sloppy collar.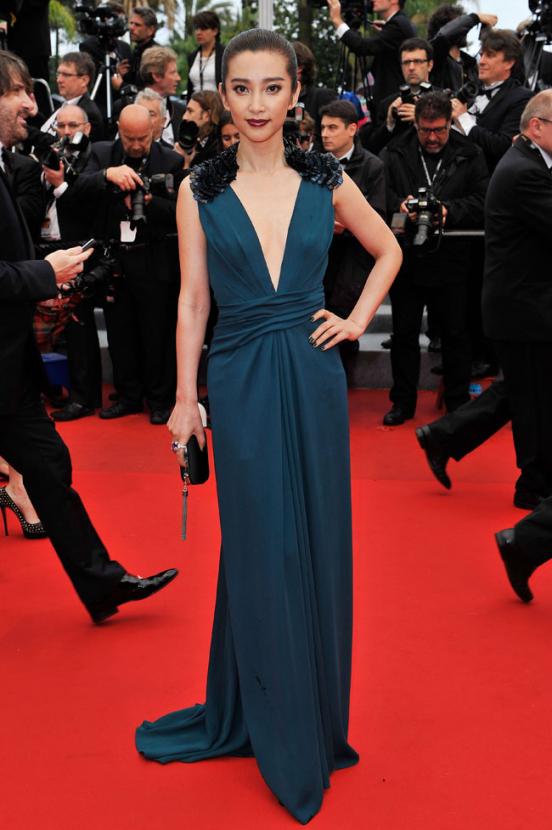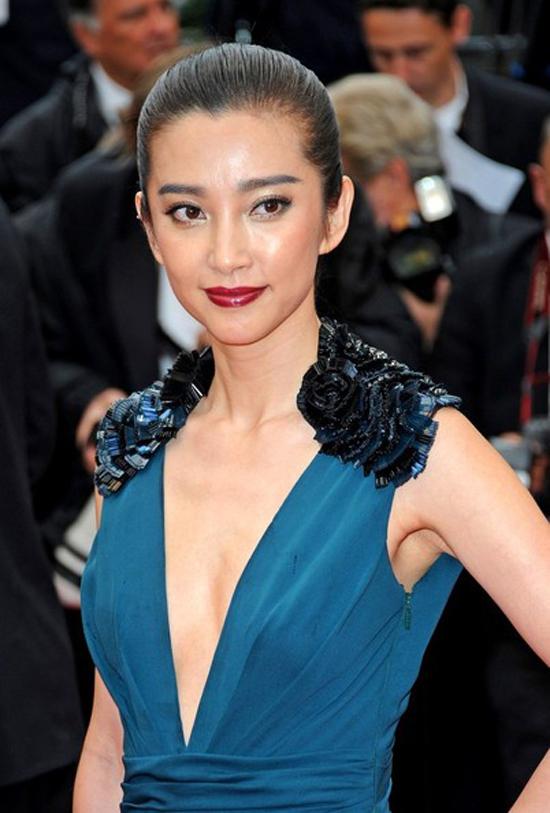 And now the joint party and Gucci magazine Vanity Fair. It would seem that this is not a formal event such as the passage of the red carpet, but some of the ladies looked very, very chic. For example, our compatriot Natasha Poly. I still can not forget the green dress from Gucci, in which the model is shone on the third day of the festival, but this dress also looks very impressive. This, again, Gucci, and the dress is just perfect sitting on Natasha. Although it's not the dress - you just look at this cat pose and look full of confidence!
Leading Film Bérénice Bejo in black transparent chiffon dress. Nice outfit, and I like to fancy belt with green stones, but I prefer to dress the actress sat in the figure slightly narrower, so it hangs just ugly.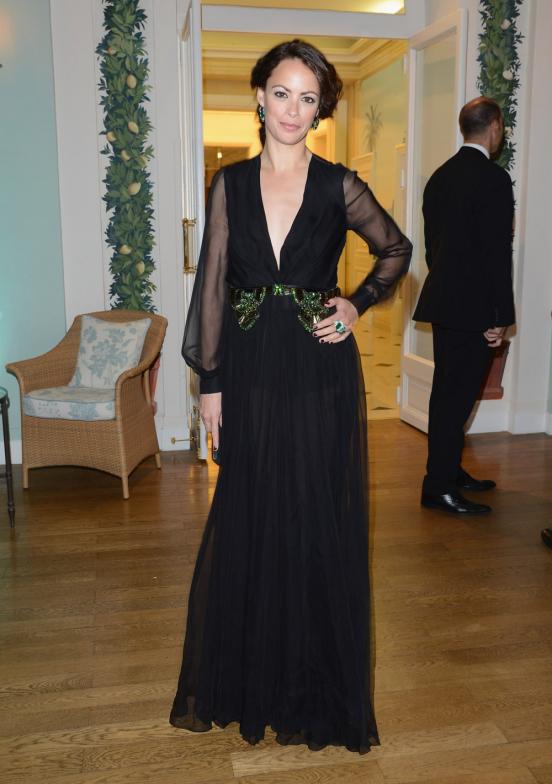 Naomi Watts in a dress in the style of the 20s. I do not know about you, but I have not had time to get tired of marabou feathers on the creations of designers, so I like this cute outfit. I can not say the same about the hairstyle of the actress - trouble!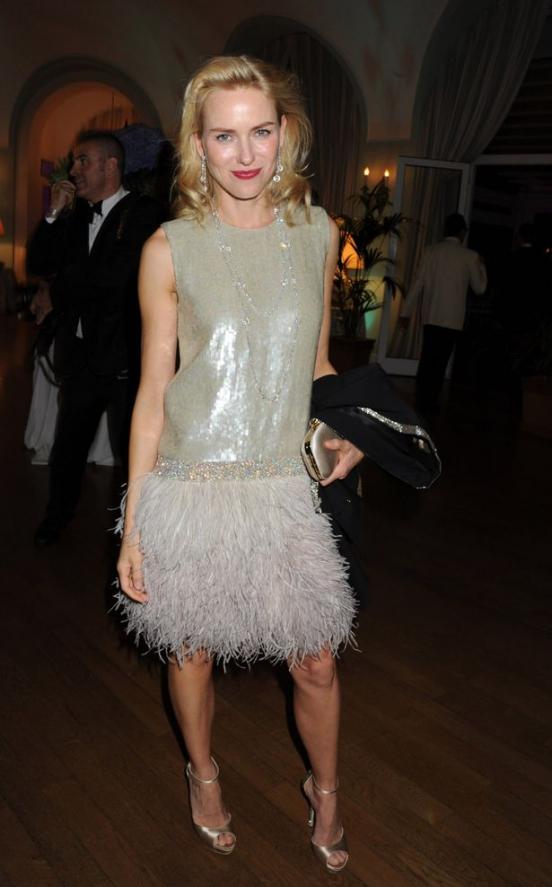 Shining in the truest sense of the word, the actress Jennifer Connelly and Salma Hayek. Jenny shortened dress case, dotted with dark green sequins: a simple cut, but very intense finish - a divine balance. And Salma emphasizing her figure bustier dress with deep blue trim volume on the chest and waist. Speaking of the breast - it seems as if she is about to fall and. The dress has a certain built-in corset and he will deliver us from such an incident, but Salma too endowed by nature for such attire.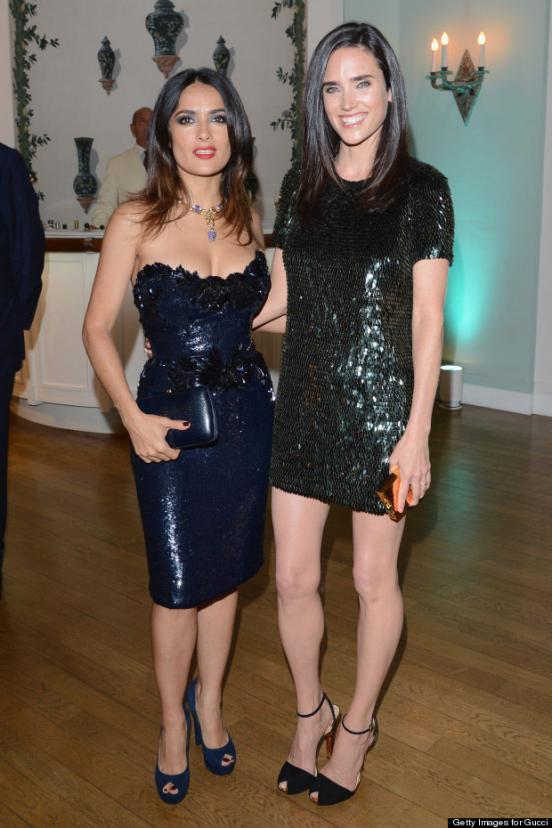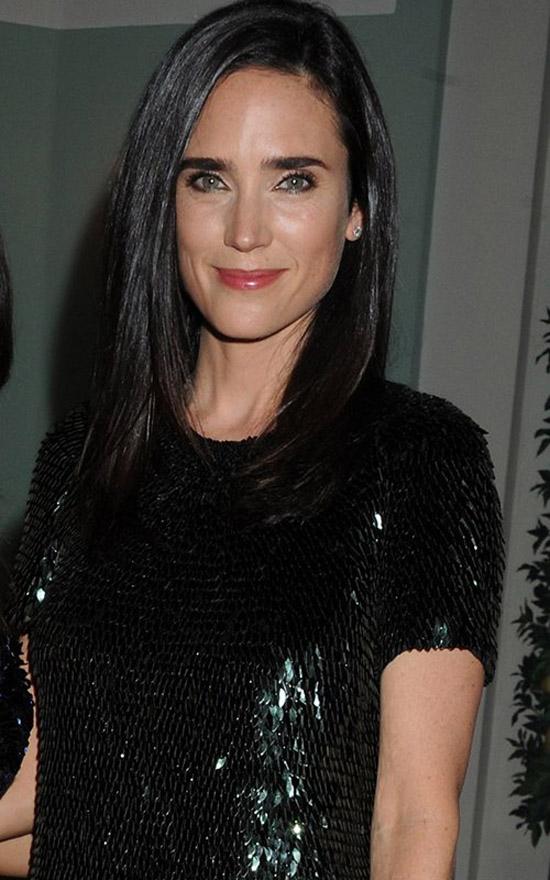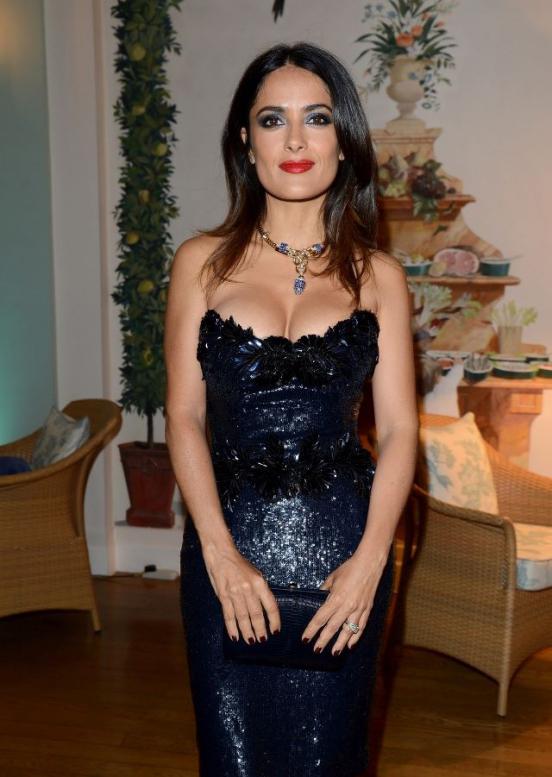 And last, but not the worst - Gemma Arterton, of course, Gucci. Compared with other guests partying actress looks very relaxed in his overalls with yellow irises, but I figure it, perhaps, like most others.