The eighth day of the 66th Cannes Film Festival was timed to the premiere of two films. The first of these was the work of JC Chendora "All is lost," tells the story of a sailor who was stuck in the Indian Ocean on the broken ship. The main role in the film played the legendary Robert Redford. The second premiere film into a long-awaited film "Only God Forgives" - the result of joint cooperation with the Golden Palm and Nicolas Winding Ryan Gosling. The latter, incidentally, is very awaited in Cannes, but instead the film came to represent Kristin Scott Thomas.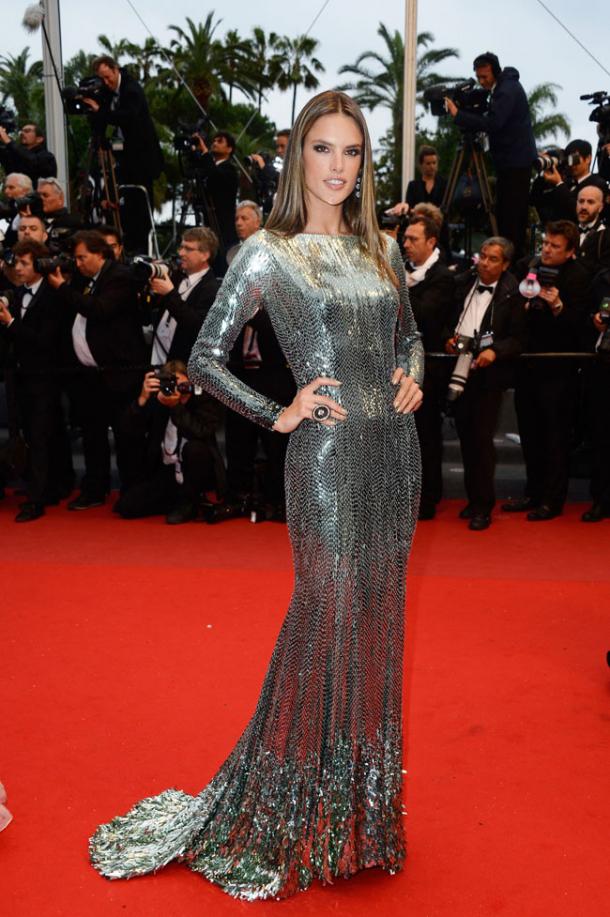 No red carpet at Cannes is not without models - these girls know how to effectively apply themselves and their clothes in front of the audience and are the main decoration of the festival (after a multi-million dollar diamonds, of course). Alessandra Ambrosio, for example, shone on the red carpet payetochnym silvery dress with a spectacular rustling skirt and an open back. I really like that at all their physical data, Ali did not become over-exposed, unlike some of his colleagues (see below).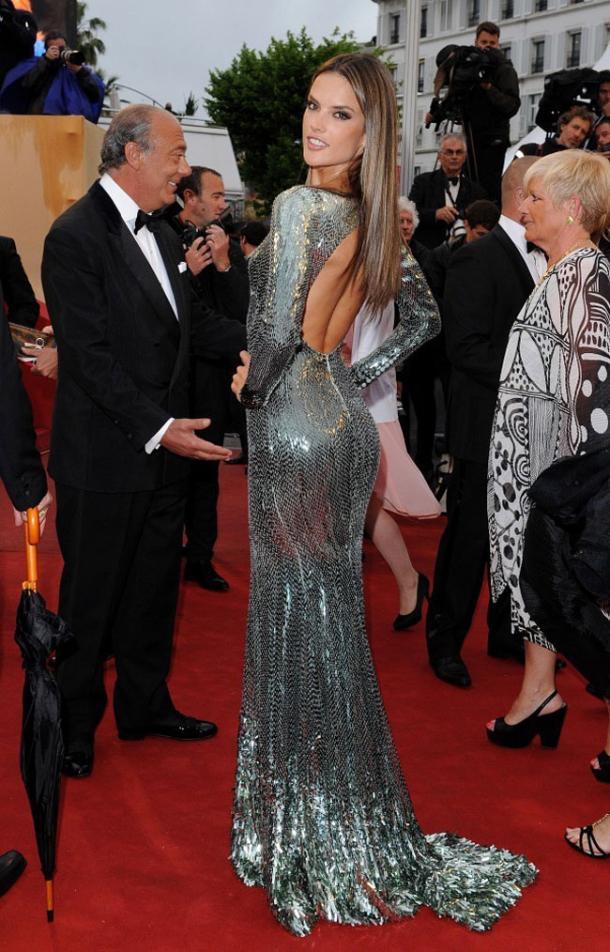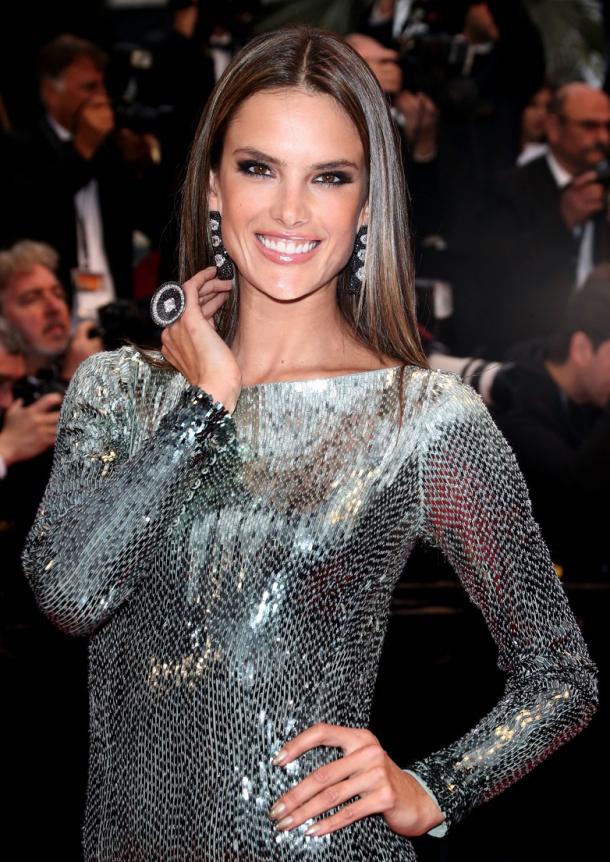 Petra Nemcova gave their preference to the next along Elie Saab. Dress straight silhouette done in a gentle peach-pink and decorated with sequins, beads and bugles - in the best traditions of the Lebanese designer. The image is beautiful, but it has at least one drawback - I do not know about you, but even I'm a big fan of Elie Saab, already tired of countless identical dresses of the fashion house on the red carpet.