Bowels Hungary continues to hold a very precious treasure - just a sea of ​​warm healing waters. Almost anywhere you begin to drill everywhere are thermal water rich in minerals. Even on a global scale, this country is a leader. Hungary is among the five richest countries in the thermal waters. Over the centuries the Hungarians have gained knowledge and experience in the use of water for human health. And now this experience, complete with the traditional hospitality, excellent service, is modern with lots of possibilities for all lovers of healthy recreation.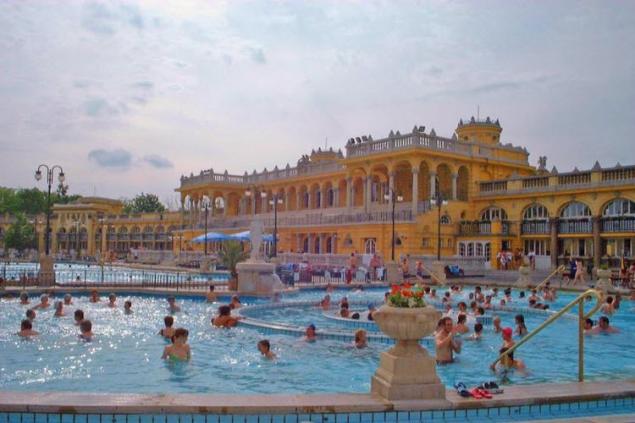 Therefore, going to rest any part of Hungary, be sure to grab the whole family with him not only his, but also children's swimwear, because without water treatment, and there is not enough fun.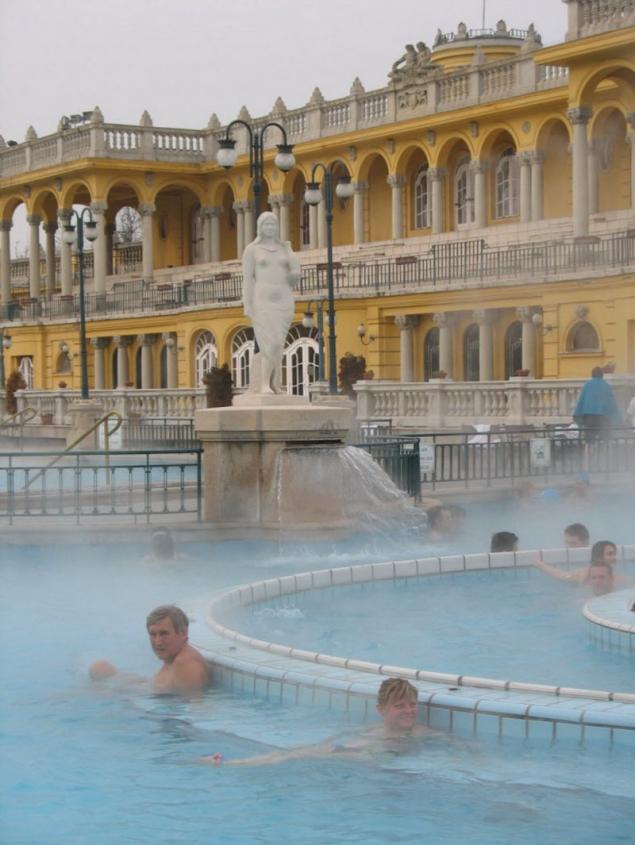 Did you know that thanks to its natural and architectural features, Budapest officially included in the list of European royal resorts? In addition to Budapest, this list is included and the resort in the region of Pannonia Sarvar.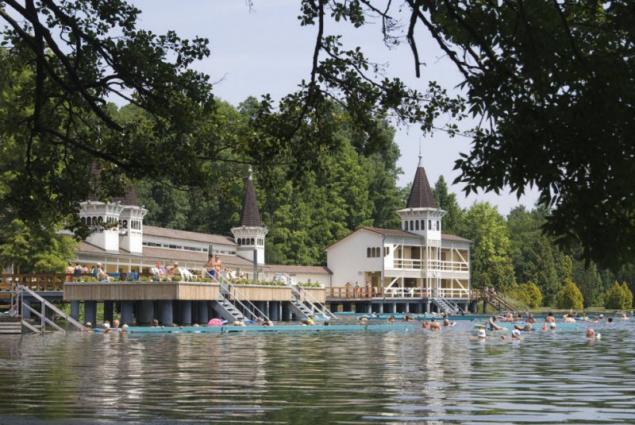 Also in Budapest, large resorts are: Debrecen, Gyula, Hajduszoboszlo and Nyíregyháza (blank area), Balatonfüred and Hévíz (region Balaton), Buk, Zalakaros, Harkány (region of Pannonia).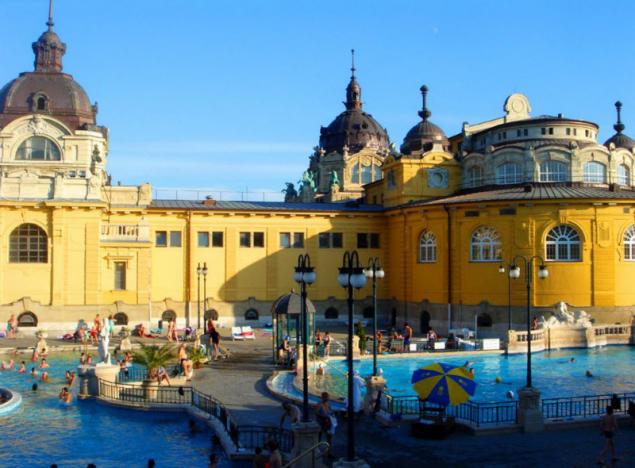 Budapest - a city of baths Neither capital of the world does not have such as Budapest, the number of springs of healing thermal waters. At the same time more than a hundred thermal springs of the country are found in Budapest, 50 of which nourish the baths of the capital.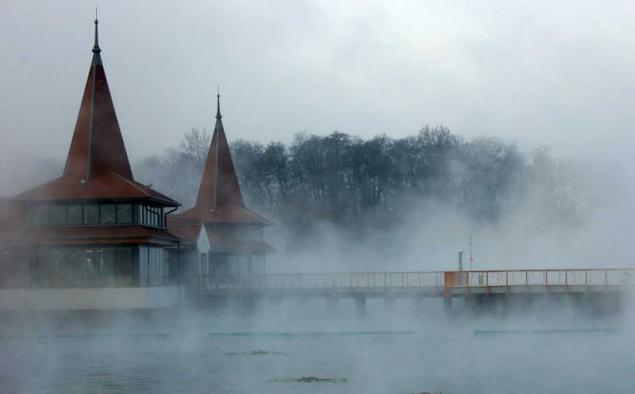 So ever since the Turks have survived bath "Rudas" and "Kiraly". They are interesting not only imposing structures and healthy water, and the then tradition: today, men and women visit them on different days of the week. With one exception: the weekend bath "Rudas" awaits guests on the overall night swimming. They give such sensations and impressions, for which it is worth sacrificing night's sleep.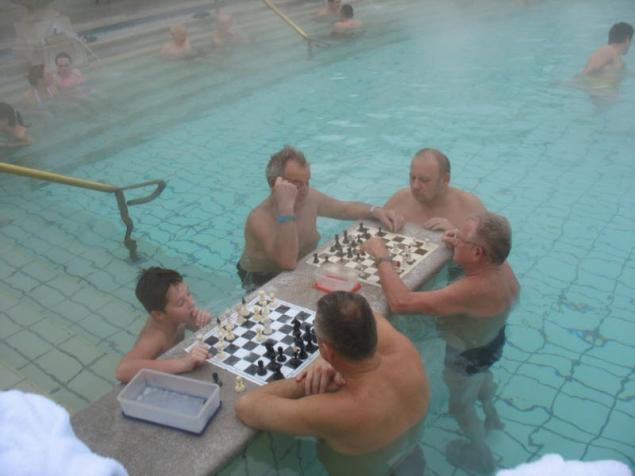 Baths "section" is located in the city park "Városliget", was built in the early XX century, it is one of the largest thermal complexes in Europe. At the same time visitors are attracted not only the healing water several sources, but also a variety of water sports in the open air. The building baths "Gellert" creates a single set of the same hotel, it has beautiful sculptures, mosaics and stained glass coating. For the treatment there is a physiotherapy department, inhalation, and for recreation - swimming pools, including an open-air.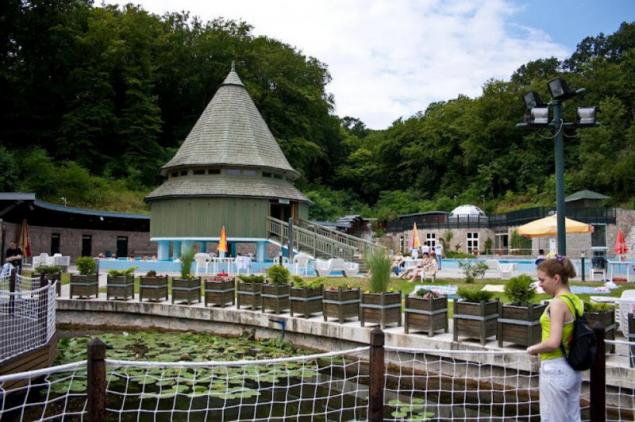 The unique natural gems of the world's largest thermal lake suitable for swimming, is located in the town of Heviz (Balaton region). The lake water temperature even in winter does not fall below 24 ° C Cut-away resort - beautiful lotus flowers on the water and bathing with gabled roofs. In the town a few dozen spa hotel and guest houses.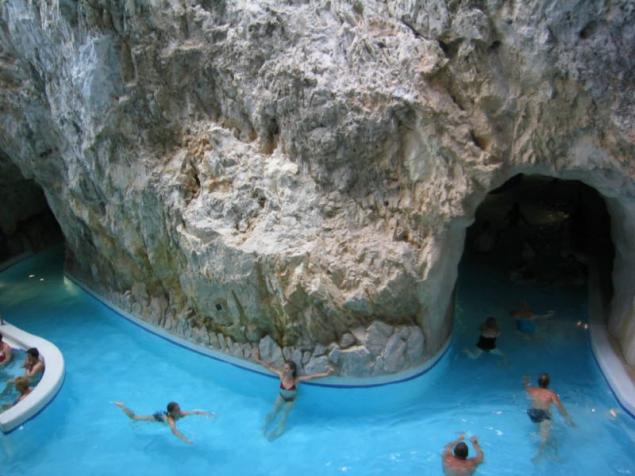 Cave Bath of Miskolc-Tapolca in northeastern Hungary - another unique European treasure. Over the millennia, karstic cold and hot thermal water to form on the slope of Mount Byukskoy water-filled cave vault with lace and crystal clear air - bathing place for fun and recreation.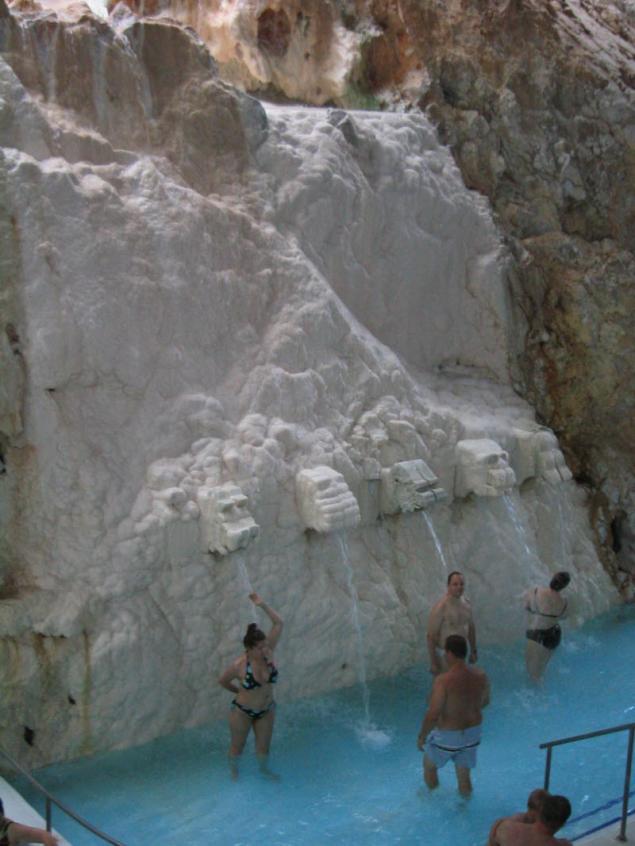 Egerszalók near Eger, called "Hungarian Pamukkale" then white crystals of calcium from the thermal waters formed a splendid terrace over which the club a couple of poles. It features a swimming pool and spa hotel here.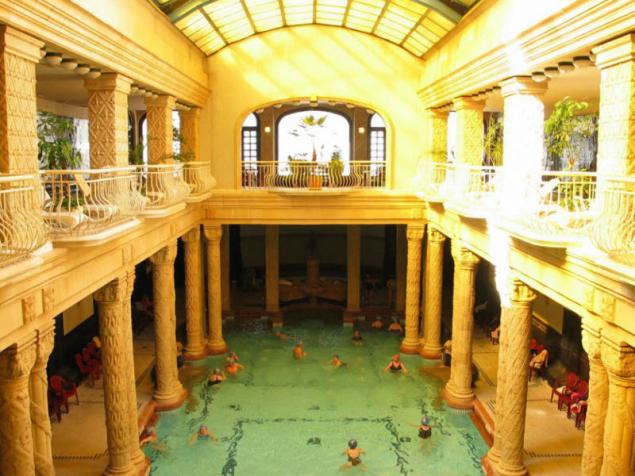 True use of thermal medicinal waters has certain limitations and contraindications. So, it is not recommended to bathe in the healing thermal water: at elevated body temperature, tuberculosis, chronic hypertension, acute inflammation of the veins, infections, heart failure, epilepsy, pregnancy, mental illness, cancer.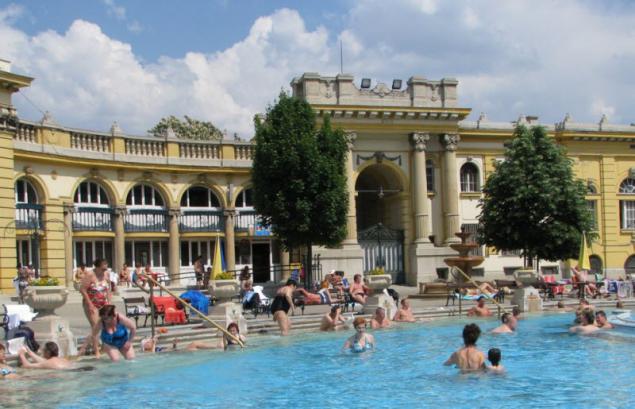 You can not swim in the water as therapeutic for children under 12 years. These contraindications apply to all medical treatment.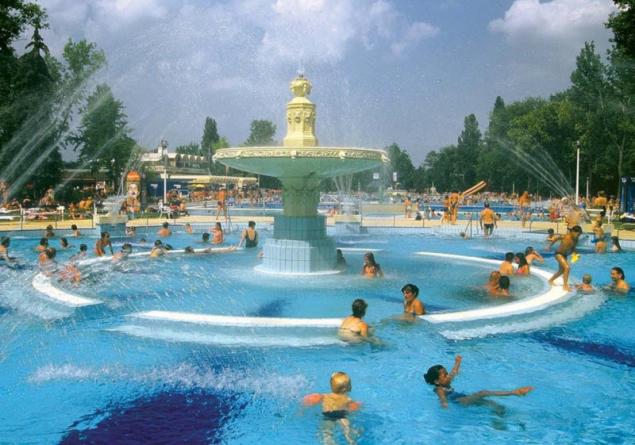 And what do you do for children is mom and dad or grandparents luxuriate and get treatment? Yes, and adolescents and young adults measured resort life may seem boring. Therefore, to make everyone feel good in the majority of the Hungarian resort built a water park, where there is a sea of ​​water activities for children and adults. All have water parks and thermal and conventional pools - beach, swimming, training, and a variety of slides, amusement pools, children's pools, saunas, massage parlors, and all this provides a wonderful family vacation.
Source: ljfun.livejournal.com