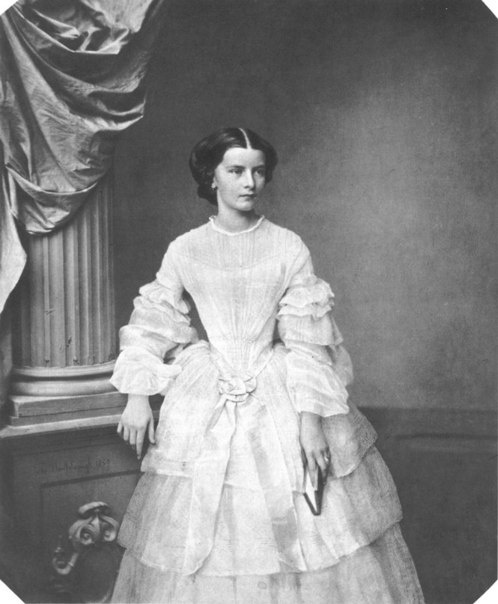 Elizabeth (full name Amalia Eugenia Elizabeth it. Amalia Eugenia Elisabeth; December 24, 1837 - September 10, 1898) - the wife of Emperor Franz Joseph I, by birth Princess of Bavaria. Empress of Austria from April 24, 1854 (date of marriage), Queen Consort of Hungary May 8, 1867 (date of formation of the dual monarchy of Austria-Hungary). In Austria (and later - and the world) is known as diminutive name Sisi (it. Sissi), who called her family and friends (in fiction and film used spelling Sissi) ...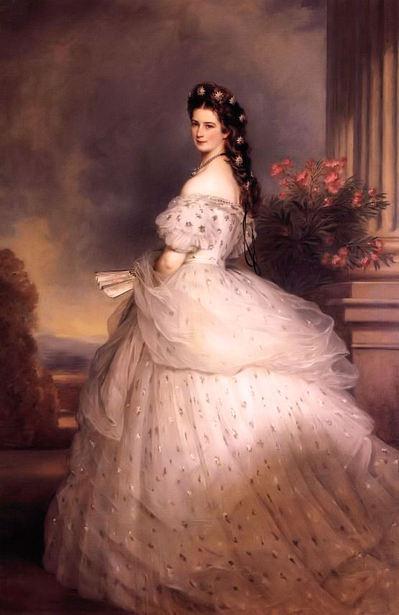 Biography
Childhood and adolescence
Sisi was born December 24, 1837 in the family of Wittelsbach in Munich estate Bavarian Duke Maximilian. She was born on Christmas Eve on Sunday, and at the same with one tooth in the mouth, like Napoleon, which according to legend is a happy life. Godmother girl became Queen Elizabeth of Prussia, whose name and give the future Empress.
Sisi childhood took place in Munich in the summer estate of her family Possenhofen, where the young Duchess was a personal menagerie. Of all the children of Duke Maximilian close relationships have developed Sisi only the most educated and obedient elder sister Helena. In 1846, a new teacher Princess Louise Wulff brings her younger brother Karl Theodor, nicknamed Chicken family because he believes that Nene (the name Helena in the family) has too much influence on the more fragile sister. By Sisi indifferent music, it attracts painting: she gladly paints landscapes and illustrates the events in his diary ...