April 21 Queen Elizabeth II celebrated her 85th birthday.
1. The Queen was born Princess Elizabeth Alexandra Mary at 2:40 local time on April 21, 1926 at 17 Bruton Street, where her mother's parents lived - Earl and Countess of Strathmore. (HULTON / GETTY)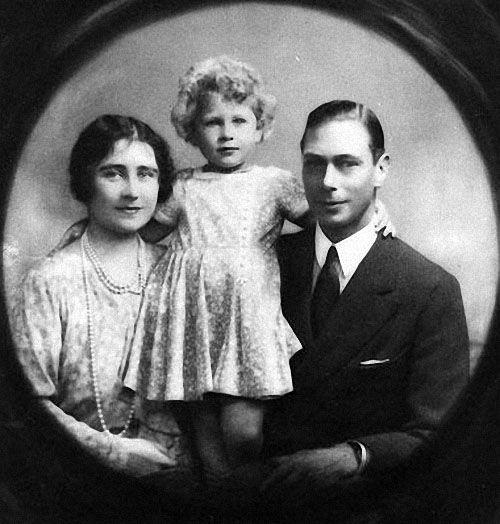 2. The Second World War: The Queen (later the Queen Mother, 1900-2002) and his family for a walk in the park Sandringham, the conversion of agricultural lands to the war in August 1943. To the left of Queen King George VI. (Keystone / Hulton Archive / Getty Images)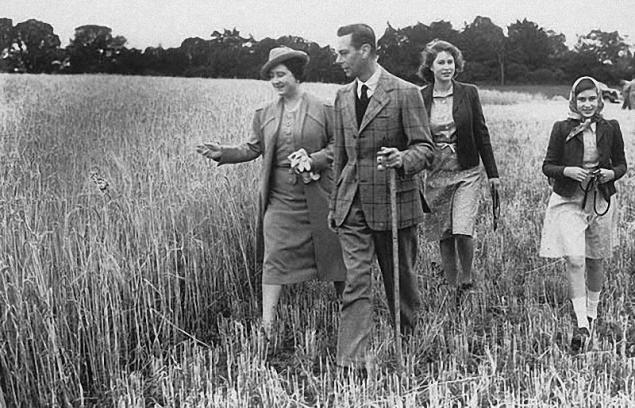 3. Queen at the Royal Chelsea flower show in the 50's. (Royal Horticultural Society, Lindley Library)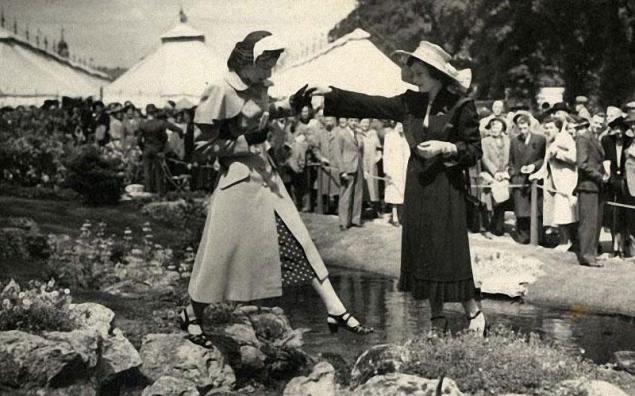 4. Queen Elizabeth II, Princess Margaret and the Queen Mother communicate with jockey Dick Francis before the jump «Devon Loch». (REX)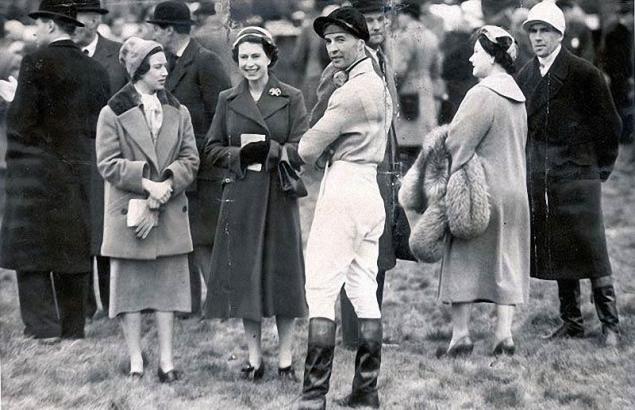 5. Queen and Queen Mother at the races Roal Ascot in 1950.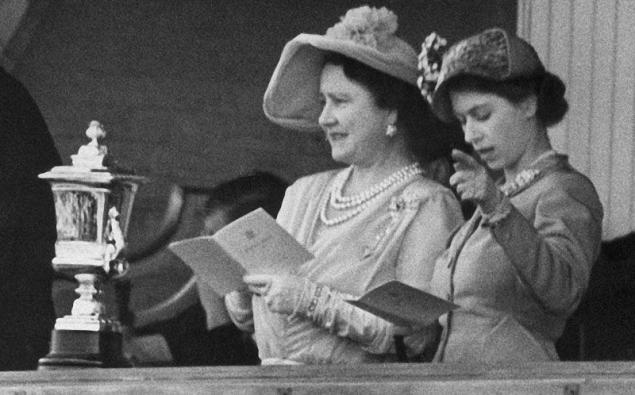 6. Portrait of Queen brush Sir Herbert James Gunn in a dress in which she was crowned, 1953-1956. (PA)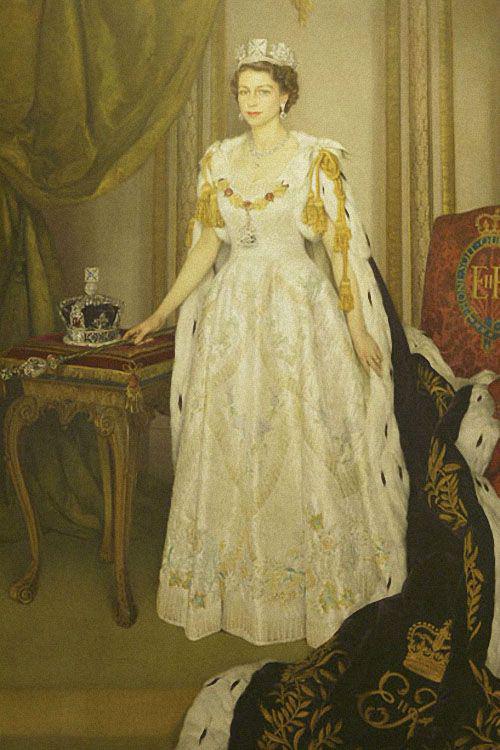 7. Elizabeth II coronation ceremony June 2, 1953. (PA)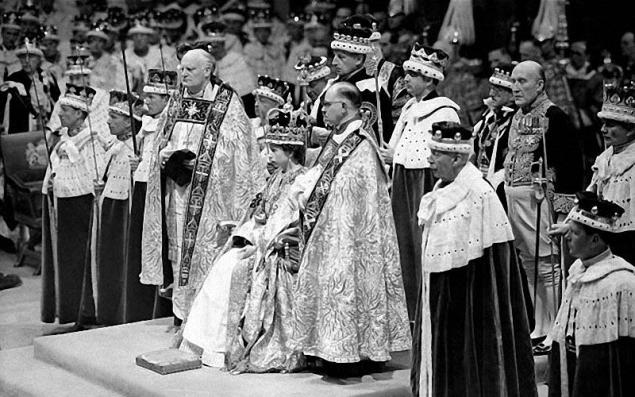 8. Queen of the Little Prince Charles and Princess Anne. (Marcus Adams / Camera Press)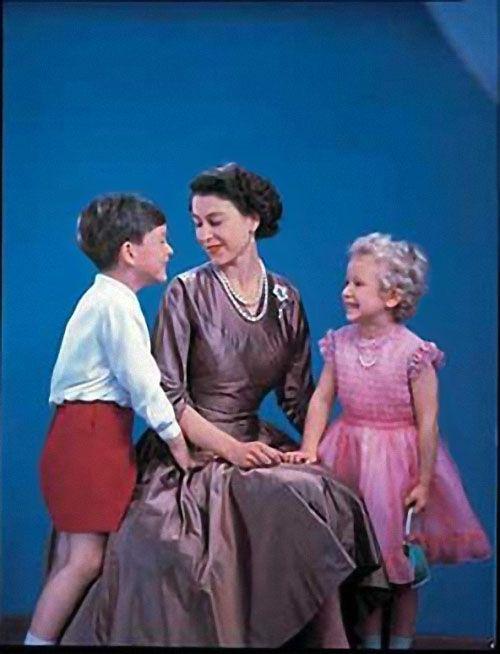 9. Queen with their dogs at Balmoral. (Studio Lisa / Camera Press)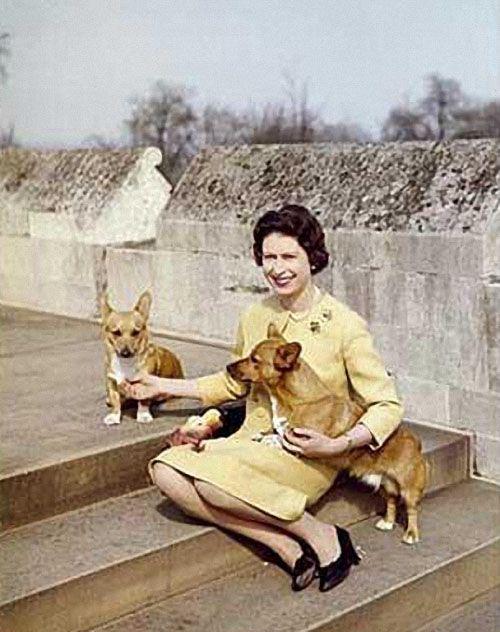 10. Queen of the former US President Herbert Hoover at a dinner in the hotel «Waldorf-Astoria» in New York October 1, 1957. (GETTY)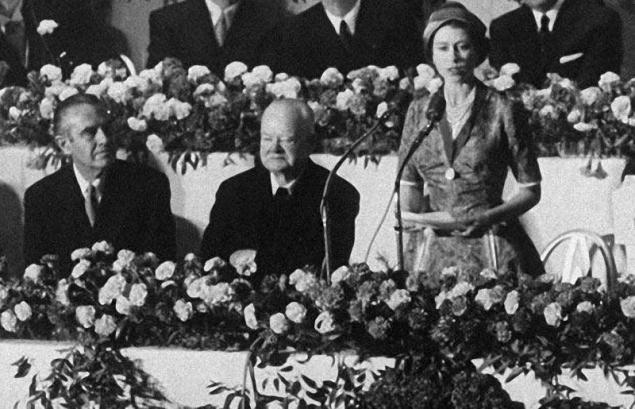 11. Queen with Dwight D. Eisenhower in the White House at a banquet Oct. 20, 1957. (GETTY)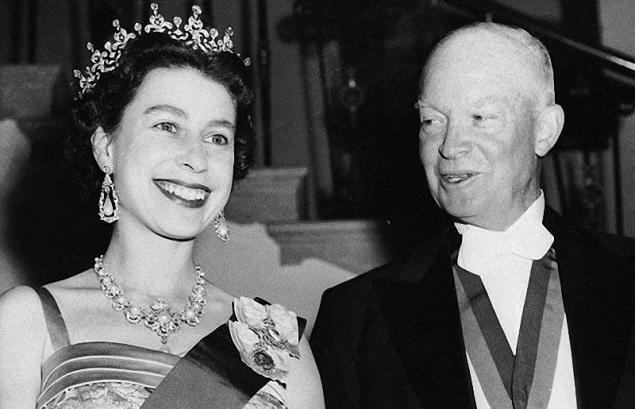 12. John F. Kennedy and his wife Jacqueline with Queen Elizabeth and Prince Philip at Buckingham Palace June 5, 1961. (GETTY)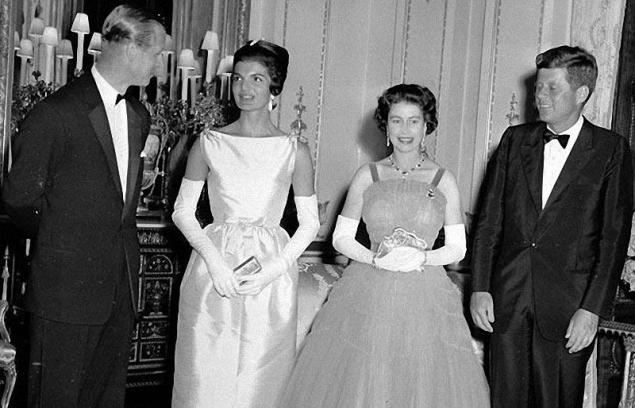 13. April 21, 1965: The Queen with his family - Prince Andrew, Princess Anne, Prince Edward, Prince of Wales and the Duke of Edinburgh on the 39th birthday of the Queen. (PA)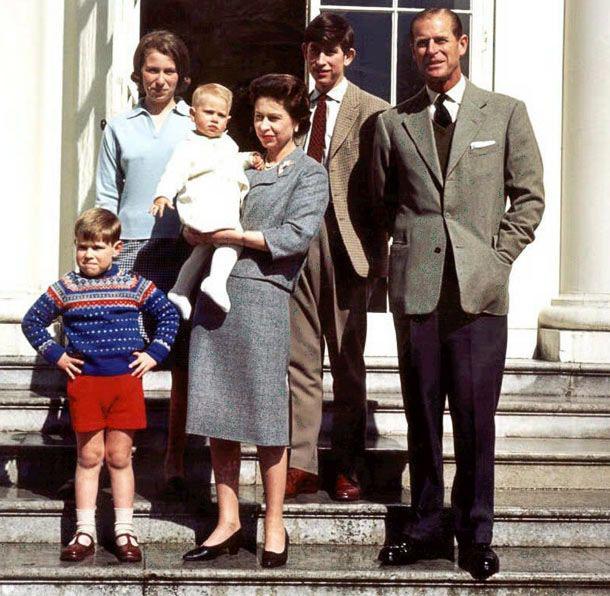 14. The Queen and Prince Philip with his sons Prince Andrew, Prince Charles, Prince Edward and Princess Anne's daughter in the garden of the mansion Frogmore in Berkshire in 1968. (PA)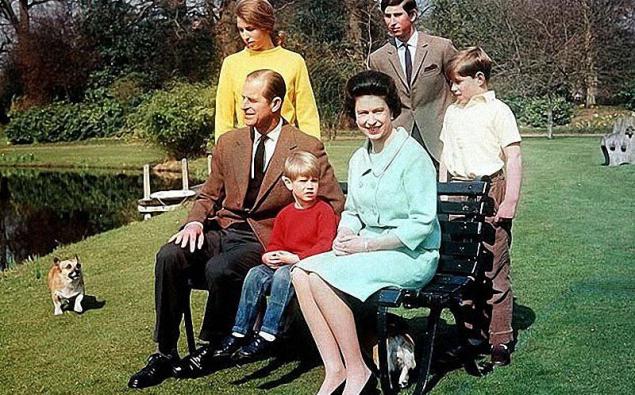 15. President Nixon with Queen mansion Chequers 3 October 1970. (PA)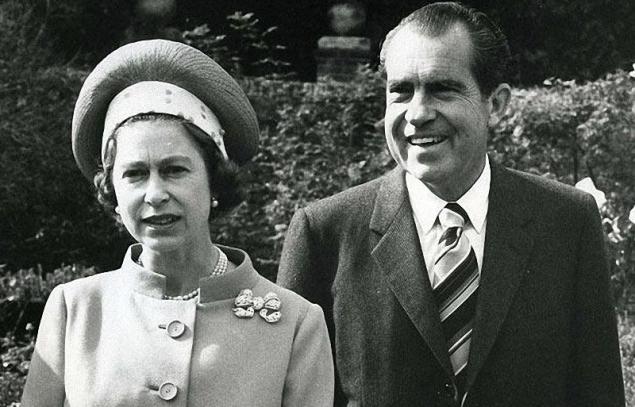 16. Portrait of Queen brush Michael Noakes 1973. (MALL GALLERIES)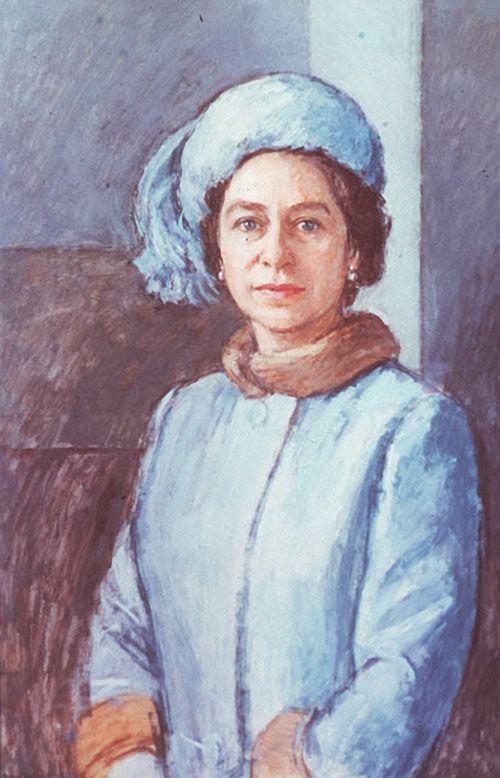 17. The Queen and Prince Philip.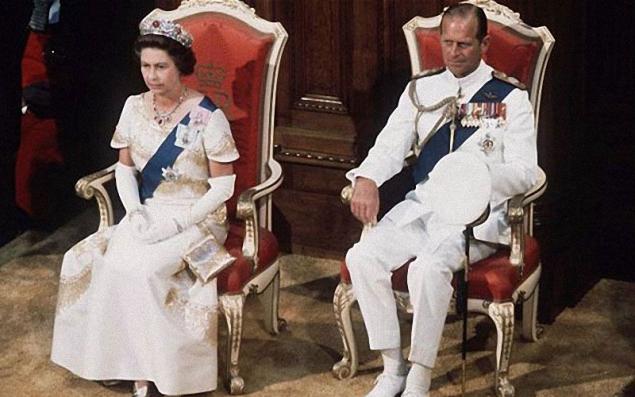 18. Gerald Ford with the Queen at a dinner party in honor of the royal couple in the White House July 17, 1976. (AP)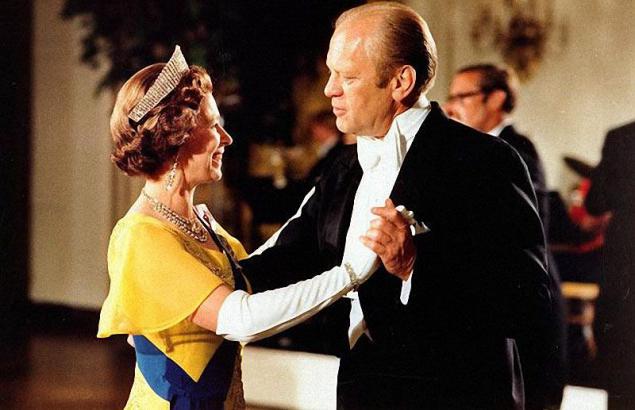 19. Romanian dictator Nicolai Ceaucescu paranoid offended the royal family during a visit to London in 1978, when during a gala dinner at Buckingham Palace ordered his servant to try his food. He also came with their sheets. (GETTY)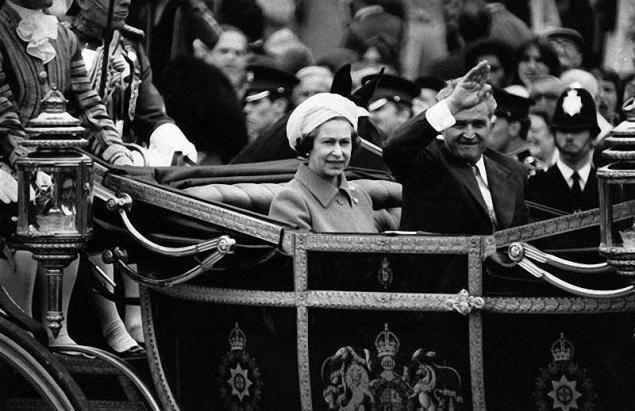 20. June 7, 1977: Queen Elizabeth II and Prince Philip, Duke of Edinburgh and members of the Royal Family on the balcony of Buckingham Palace during the celebration of the silver jubilee. (GETTY)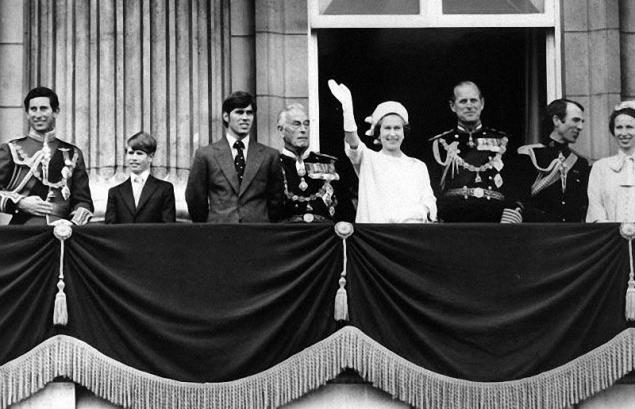 21. Jimmy Carter with the Queen and Prince Philip at Buckingham Palace May 7, 1977. (PA)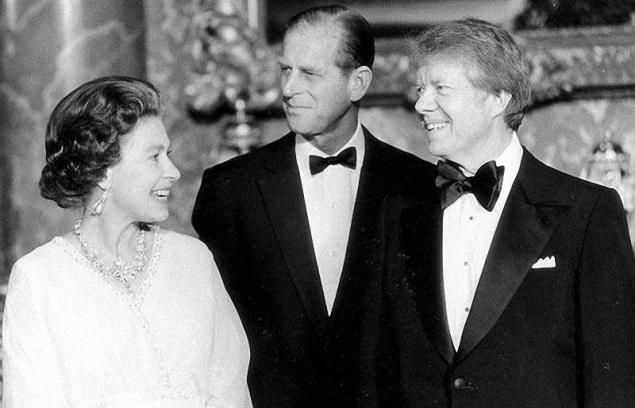 22. Ronald Reagan and Queen talk time horseback riding in the castle of Windsor June 9, 1982. (GETTY)
23. Dec. 4, 1985: The Queen of Mrs. Thatcher and five former prime ministers: James Kellagenom, Lord Home, Lord Stockton, Harold Wilson and Edward Heath. (PA)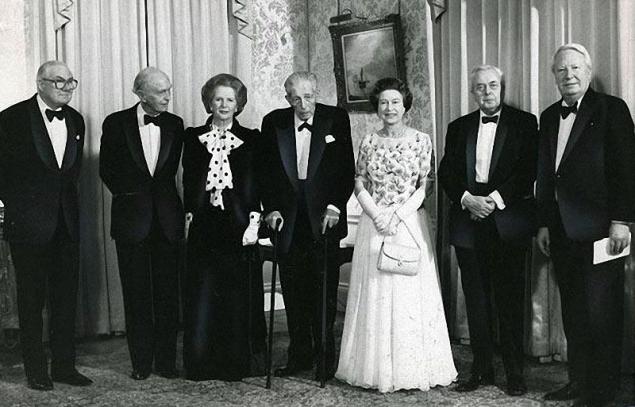 24. 1996: during his visit to the UK Nelson Mandela began dancing at the concert at the Royal Albert Hall. Her Majesty followed suit.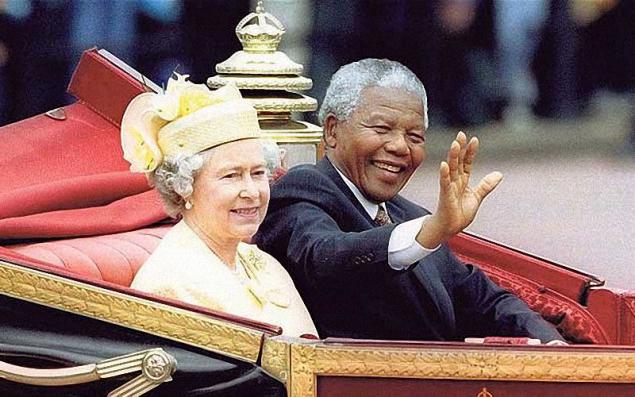 25. Bill Clinton and his wife Hillary and daughter Chelsea communicates with the Queen at Buckingham Palace 14 December 2000. (AFP / GETTY)
26. This portrait of Queen Elizabeth II was commissioned in honor of her Golden Jubilee in 2002. It drew the Nigerian artist Chinve Chukvuogo Roy. In the picture, the Queen - the head of the Commonwealth - standing at the window of the room in Buckingham Palace, overlooking the fanciful combination of the most famous attractions of the Commonwealth. (REUTERS)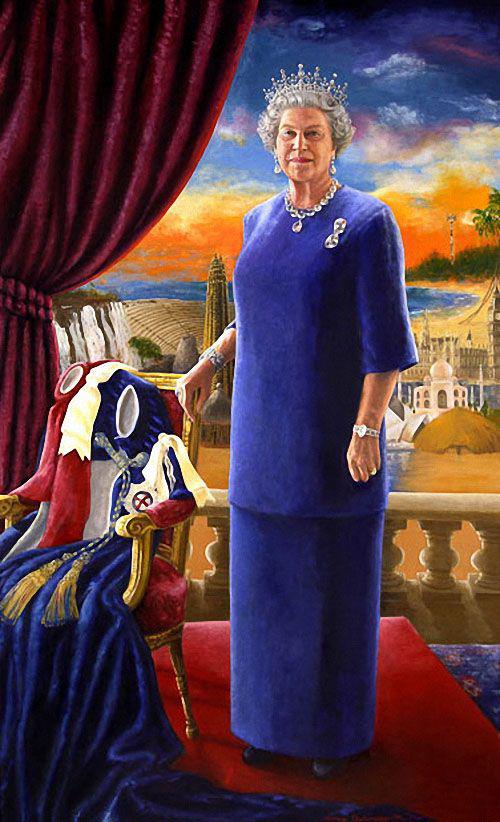 27. George W. Bush winks at the Queen during a speech at the White House May 7, 2007. (PA)
28. Prince Charles kisses the hand of his mother after she gave him an honorary medal Horticultural Society of Victoria during a visit to a flower show in Chelsea in 2009. (REUTERS)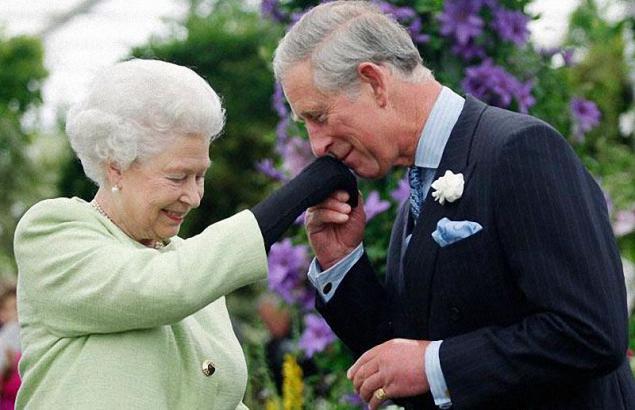 29. The Queen inspects the honor guard at the building of the Canadian Parliament on arrival to celebrate Canada Day in Ottawa in July 2010. (GETTY)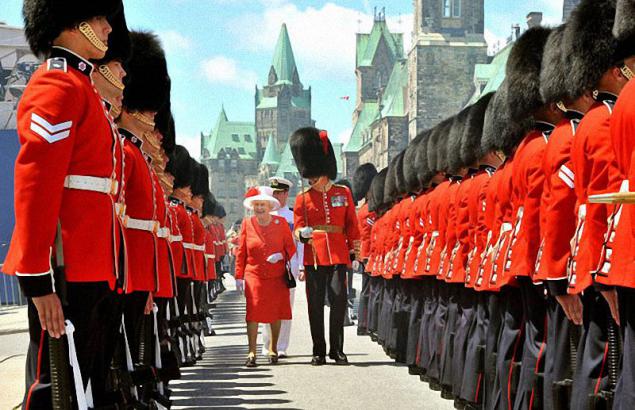 30. Smiling Queen on the church Christmas service in the church of St. Mary in December 2010. (GETTY)