Our reader writes Anastasia Trofimova: Good day! I would like to share my observations about Austria in the category "Through the eyes of Russians"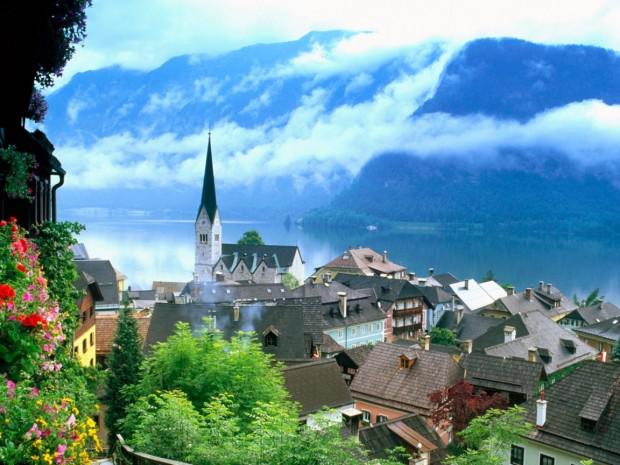 1. Austria seems relatively big country, but it should be less than half a day to drive it from west to east.

2. The Austrians, like most Europeans, differently perceived distance. To get to work or school is perceived as a half-hour ordeal.

3. Austrian German is different from the German, spoken in Germany. There were cases when there was a misunderstanding between the Austrians and Germans using dialect words.

4. In Austria many mountains. Children from an early age learn to stand on skis. So it is a ski holiday for the Austrians one of the most beloved.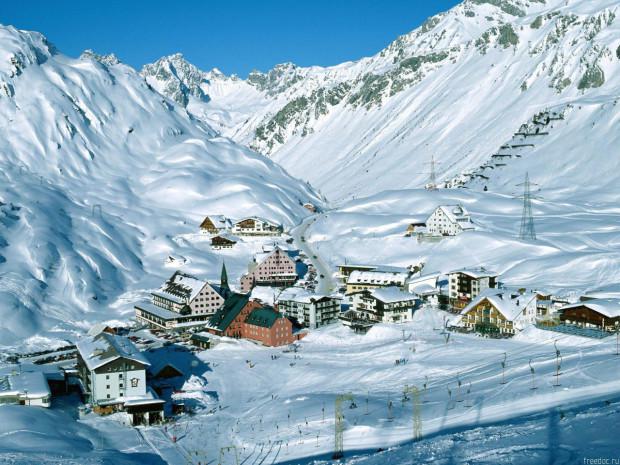 5. The Austrians do not like Germans. In their own words, they just do not fully understand each other. Students also quite understandable Austria do not experience the warmest feelings for their neighbors, because students often come from Germany to Austria to do if nedoberut points for admission in their own country.

6. to get higher education in Austria is very convenient. You yourself make up a schedule for myself, and in fact, you can learn as much as you please.

7. In Austria, a very expensive fish products, as well as chicken, which are grown with love and care. But pork can be cheaper than in Russia.

8. In Austria, everywhere they eat bread. On every corner there are bakeries, bakeries and everything like that. Breads and other baked goods are so many, and the smell of these bakeries invites you for a quarter.

9. The Austrians are very sensitive to the holidays, especially the church. During the three days of Christmas does not work anything. Even the drugstore. And almost no one on the streets, because the holiday is considered to be a family.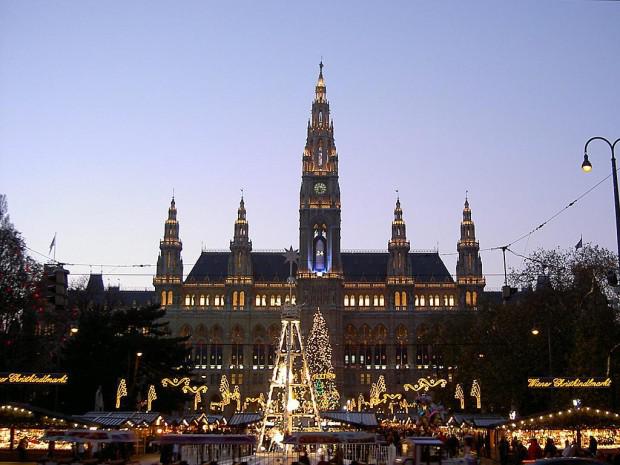 10. New Year's Eve is celebrated noisy friendly company, and interruptions are almost no shops.

11. In the evenings, the streets are almost empty. After 8 pm people either sitting at home or in cafes and pubs. Spending time in the streets are not so popular.

12. However, during major festivals, such as Christmas markets, people often drink mulled wine in the streets, meet with friends, eat sweets and so on.

13. Nightlife in Austria quite saturated. It does not matter, it's Monday or Friday. You can always find a good party with a crowd of people.

14. The Austrians mostly drink beer, wine and shprittser that is a mixture of wine and soda or mineral water.

15. In Austria, produce different wines, but, in the opinion of the Austrians, white is much better. In addition, one of the most popular wines in Austria - sweet wine Eiswein, grapes for which are collected in cold weather. And this wine is really sweet, like syrup.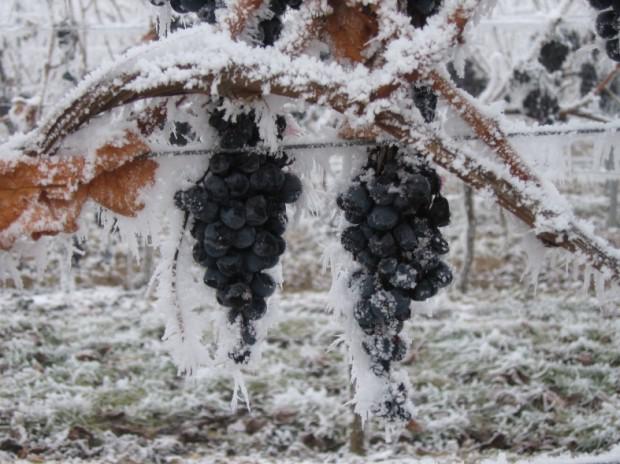 16. By the way, in Vienna itself has its own vineyards and wine culture.

17. The Austrian club is very popular mixture of vodka + Energy. Generally Energy in Austria are used quite often, in fact, Red Bull - the Austrian company.

18. Austrian not pay attention to how they look or dress. The most popular clothing - jeans, T-shirt and sneakers.

19. But the young man, on the contrary, dress up better than men in Russia. And look much more presentable.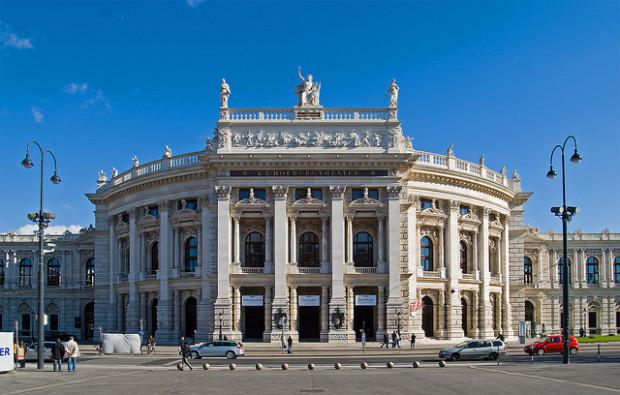 20. The Austrians like to go to the theater and exhibitions, at metro stations mainly full of advertising of these activities. And in Austria, it is very popular to buy tickets to the museums.

21. Mozart in Austria everywhere. The museum man dressed as Mozart, are invited to concerts, candies "Mozart" are sold everywhere, and in every museum or castle there is at least one exhibit or room associated with Mozart.

22. Along with Mozart in Austria revered Princess Sissi and Maria Theresia.

23. strudel and schnitzel are served in almost every institution. All rules: strudel served with vanilla sauce and steak with a slice of lemon and potato salad.

24. Working hours of shops and banks are not like in Russia, which is very uncomfortable at first. We have to get used to that everything closes at 8 pm, and the banks and did work up to 3 days. But go and pay through the terminal every hour possible.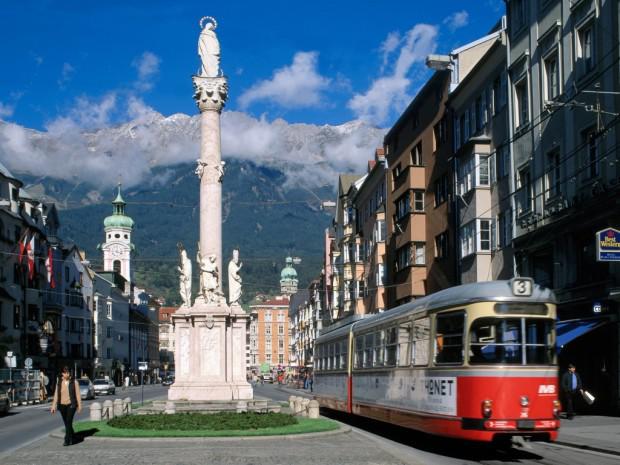 25. In Austria, many immigrants, particularly from Turkey. There are entire neighborhoods inhabited by immigrants from different countries.

26. The most common snack - Turkish, all because the Turks really very much.

27. Some Austrians can only envy, especially when they say that in order to get to the ski resort or the sea, it takes only a couple of hours.

28. Swarovski crystals produced in Austria, Innsbruck, so that in many cities there are shops that sell products to these crystals, and look inside the installation as a work of art.

29. The largest city of Austria - Vienna with a population of 1, 7 million people. The second largest city - Graz with a population of less than 300 thousand people, and not of Salzburg.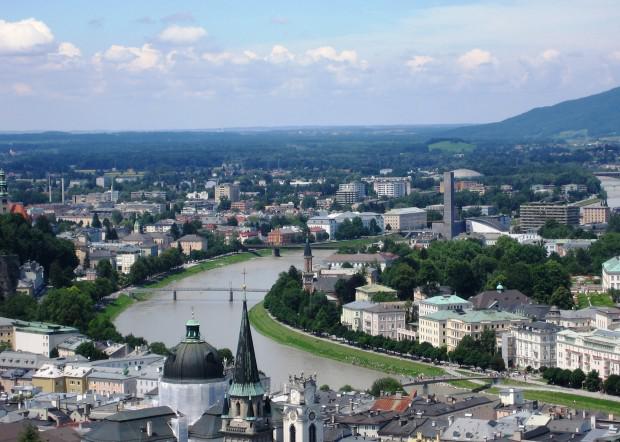 30. In the evening large cities, especially Vienna, transformed, street lights makes a work of art.

31. While traveling around the country can be seen a few houses standing apart from the rest of the world.

32. The Austrians called Russian doll "grandmother».

33. In Vienna, no student dormitories, which are tied to one the university, but there is a separate organization, which is responsible for all the hostels immediately.

34. It's fine if on the campus of the University include a restaurant, cocktail bar and supermarket where you can buy alcohol.

35. The Austrians, in contrast to the Germans, less punctual and less committed to the rules.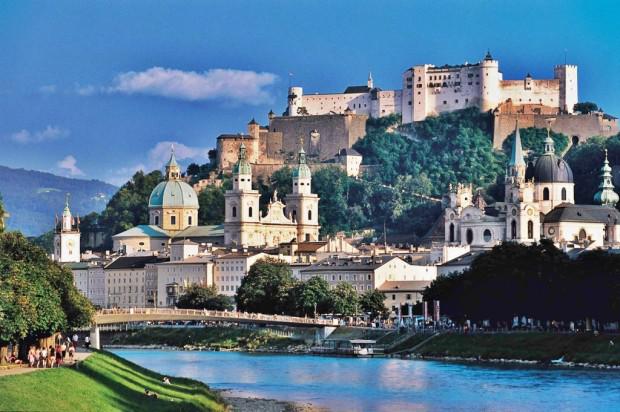 36. Perhaps everywhere in Austria has special notches on the roads on which people go blind.

37. Metro in Vienna, shallow, and sometimes passes over the ground stations may not be equipped with escalators, but be sure to lift.

38. Many people in Austria go on scooters, even adults. It is interesting to watch a grown man in a suit and a diplomat, who rides a scooter on the street.

39. In Austria, early dawns, but also dark very early.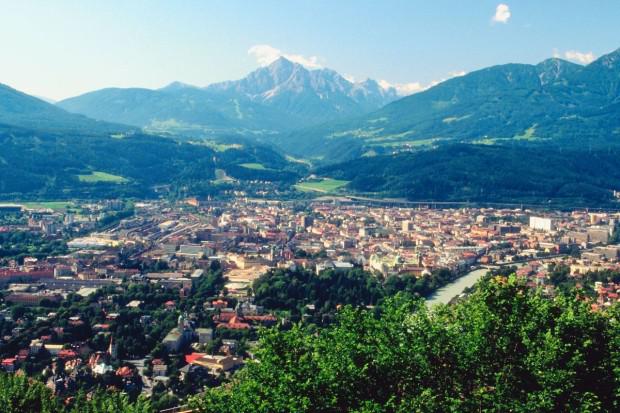 40. In Austria shared trash. As a rule, the streets are containers for glass, paper and other types of waste, sometimes, mostly in schools, and metal.

41. large bills in Austria do not favor. With 200 euros are unlikely to hand over the change in the store, and bills of 500 euros is not in vogue. The bank repeatedly ask again, if you ask to withdraw money just such bills.

42. Public institutions working for coupons and very fast. All processes are automated and Austria are not peculiar to queue (especially in the Russian scale).

43. at the traffic lights stood 5 minutes - is considered a stopper.

44. On the streets in the cities is very clean, constantly sweeping leaves and dust. Once it falls just a little snow - on the street leaves snow removal equipment. A couple of times watched as the street vacuuming.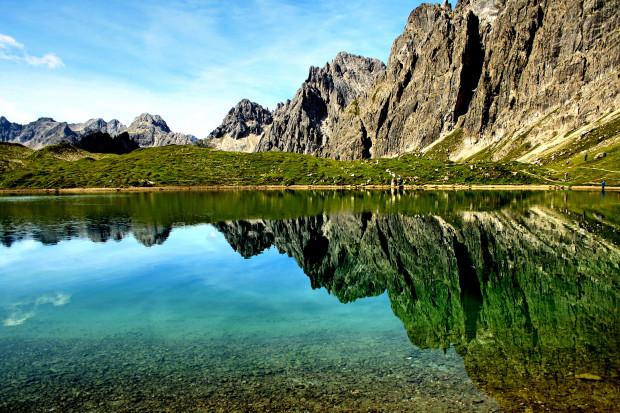 45. among Austrian students is very popular to learn Russian. He have even one of the three major to study.

46. Go to the Vienna State Opera can be almost nothing. Standing tickets cost around 5 euros. But if you want to get comfortable, you'll have to fork out.

47. In Austria, a very convenient transport system, including night buses. In addition, from Friday to Sunday Metro operates around the clock.

48. But motorists have hard times. Parking fee required, with prices in the center are very high. In addition, it is necessary to ensure that, when and where you can park, and be sure to put a note under the glass to the time when you got to the parking lot.

49. In Austria, tea - not a cheap and, apparently, the local residents demand does not use. Austrians often drink coffee and food intake usually drink water or shprittser.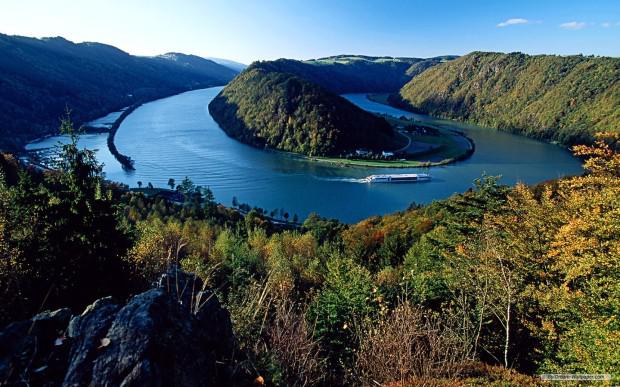 50. in Austria called Persimmon kaki. Well, nowhere fruits are not lucky with the name.

51. Organic products are very popular in Austria, though more expensive.

52. In Vienna, there is a museum of fakes, Music Museum, the Museum of schnapps and the "House of Death". And many palaces.

53. In Vienna, there are the Spanish Riding School, which often gives a presentation, mostly for tourists. Why Spanish - for me remains a mystery.

54. Almost all believe that in Russia it is very cold, so soft Austrian winter must be like for the Russian summer.

55. rating system in schools - a five-point. But the highest grade - 1, and if you get 5, it means that flunked.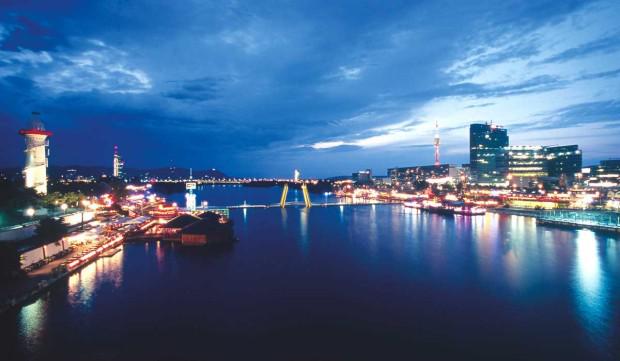 56. Beer and wine can be consumed in Austria 16 years, a strong alcohol - with 18.

57. In Vienna, there is a public toilet, which plays classical music.

58. In the capital of Austria and the capital of Slovakia, only an hour way.

59. The water from the tap is drinkable.

60. Foreign Minister of Austria for 27 years and he is still a student.

via factroom.ru