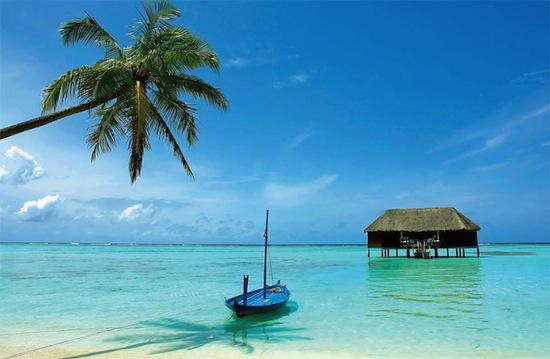 Write our regular readers of Alexei and Maria Glazunov: For a month travels in Sri Lanka, we have seen a lot of interesting and unusual - on the basis of their own experiences and observations, we have made these 50 facts.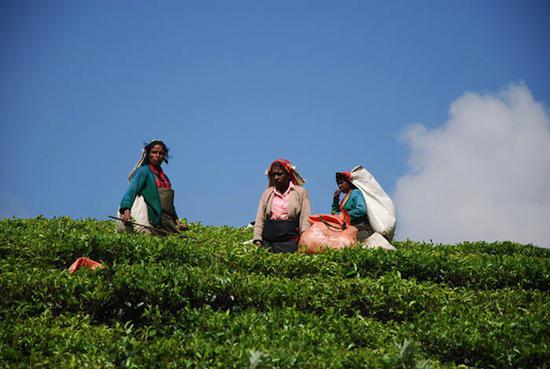 1. Sri Lanka in Sanskrit means "blessed land».

2. Sri Lankans - the official name of the people of Sri Lanka.

3. Ceylon - the former name of the country until 1972.

4. Lankan Burghers - this ethnic community in Sri Lanka, descendants of marriages between Europeans and lankiykami.

5. Poya days - Buddhist holiday, which is celebrated every full moon. This is an official national holiday, which does not operate official agencies, banks and most shops and markets. Also in those days, and it prohibits the sale of alcohol consumption.

6. in fact, but not the official capital of the country is the city of Colombo. The official capital - the city of Sri Jayawardenepura Kotte.

7. The name of "Colombo" is derived from the Sinhalese «kola-amba-thota», which means "mango harbor».

8. Alut Avurudu - Lankan New Year, associated with lunar cycles. It begins, in accordance with the calculations of astrologers and is celebrated in April.

9. Nonagataya - a neutral term (temporary vacuum) between the end of the old year and the beginning of a new, which may be several hours.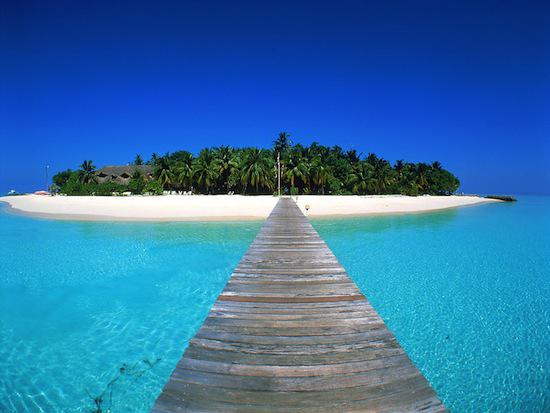 10. The difference between the maximum and minimum temperatures during the year on the island of less than 5 ° C.

11. The main religion in Sri Lanka - Buddhism, its hold is 70% of the population. The remaining 20% ​​- and 10% Hindus - Muslims, Sikhs and Christians.

12. Tooth of Buddha, one of the most revered Buddhist shrines, located in the city of Kandy and is kept in the Temple of the Tooth Relic.

13. Snorkeling and diving are developed on the east coast of the island - the sea has coral reefs and exotic fish.

14. The cost of living in hotels in Sri Lanka often voiced without taxes - it is better to clarify this point in advance or be prepared for an additional 10% in the long run.

15. Home prices in guest-houses for budget backpackers are between 500-800 rupees ($ 4-7) in the province, and from 1000-1200 rupees ($ 8.10) on the coast, to rent for long term - less.

16. Traded Lankans are reluctant - or at the guesthouse or in the markets. Throws off quite a bit, very stubborn, but there are exceptions.

17. Sri Lankans do not like to show that something does not know - probably will be sent to the other side than admit that they do not know the way.

18. Price for entrance to the park / palaces / waterfalls, tourists ten times higher than for locals. Sometimes you can negotiate and buy a tourist ticket for two, or five tickets for local.

19. Cotta - a very popular local dish. This finely chopped without yeast dough fried with vegetables, egg, and optionally, fish and meat. His shred special knives, and on the metal sheet, so to be around at this time is impossible - lays the ears.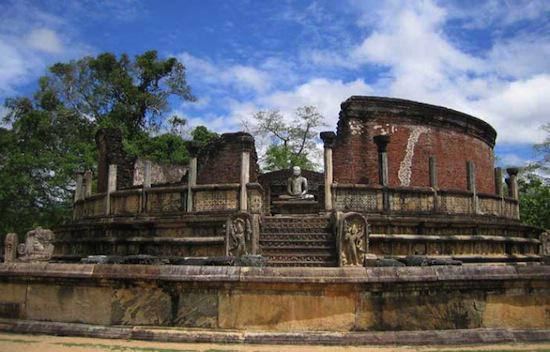 20. ice cream is very popular, almost every shop has a fridge with a good range.

21. fish and milk markets is often sold without refrigeration, despite widespread refrigerators.

22. Yogurt (curd) are sold in special clay pots and also stored without refrigeration. It is made from both cow's milk and buffalo milk.

23. The maximum retail price (MRP) is indicated on all manufactured goods and, as a rule, in most stores adhere to it.

24. The merchants in small shops often charge extra for water cooling. If a bottle of water cost 70 rupees is written, it is the same water from the refrigerator will cost 80.

25. Tropical fruits in Sri Lanka in a wide assortment: sweet pineapples, bananas, different varieties of tangerines, papaya, mangosteen, rambutan, wood apple, durian, passion fruit, jack fruit - all this can be seen in almost any fruit market.

26. Diverse Butter products are very popular here and is sold on every corner, especially in large cities: pies with meat, fish, vegetables, sweet rolls, cakes, pastries, fresh bread - Sri Lankans are big fans of baking. < br />
27. Shrimp in dough - one of the favorite snacks from local, it even hawkers selling snacks on trains.

28. in a decent bowl serving food even in the most unassumingly, shabby cafe. However, there is one "but" - to pull the plate polyethylene, or just put it in the bag, and the top has applied food. This saving on washing up and additional hygiene while

29. in a cheap eatery for local use as napkins chopped newsprint. After eating it simply thrown under the table.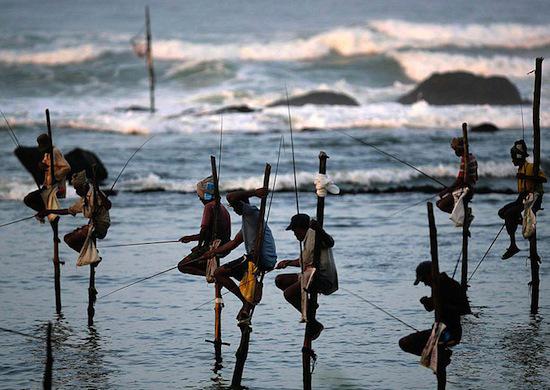 30. Sri Lankans - very good-natured, loves to entertain. We were treated to a snack train youth, families with sweets and sandwiches at the waterfalls, children on the streets of candy, old fruit at bus stops, and even in the house of a local shop where we bought water and bananas, the hostess gave us homemade sweets.

31. Russian tourists in Sri Lanka there, but not very often, as long as this country is not very occupied compatriots.

32. If you exceed the permitted 30 days in the country, on the road you have to pay a fine of $ 25. If a large willingness to pay not, you simply will make the database and will need to pay a fine next visit to Sri Lanka.

33. Kauchsёrfing in Sri Lanka is not very developed, we met with kauchsёrferami only in large cities - Kandy and Colombo.

34. The penalty for smoking in public places is 5,000 rupees (40 $).

35. The maximum permitted speed for the whole of Sri Lanka - 72 km / h, the penalty for excess - 2300 rupees (about 20 $).

36. Each bus driver, apparently, dreams of becoming a Formula 1 driver. Full cabin passengers is not a hindrance quick acceleration, heavy braking and overtaking on bends

37. Buses and trains are often clogged to capacity, and if it seems that it is already impossible to climb inside, in principle, there is almost certainly another five local who will be able miraculously to squeeze.

38. For pregnant women and monks are the front seats in the bus. Moreover, pregnant women in buses, we have not seen even once, but the monks are common.

39. Tickets for the train in the country is very cheap, but despite this, many local buying tickets to the nearest station - trains inspectors are extremely rare.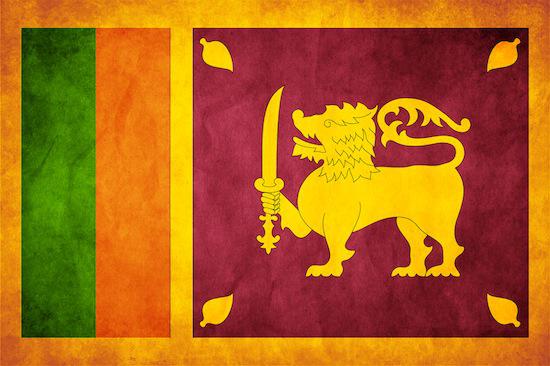 40. Cellular very cheap: 1 minute and 1 SMS about 1.5 crore (0, $ 01), 500 MB of mobile internet traffic of 185 rupees (1, 5 $).

41. Free Schools in the country, but for 300 rupees a month ($ 2.5), you can allow the child to attend an international school with learning English.

42. Local with an open umbrella is often possible to meet on the street, but they did not hide from the rain and sun. Buy an umbrella you can even shop for food.

43. toilet paper Lankans do not use, but it is marketed to tourists and is 2 times more expensive than in India and 4 times more expensive than in Russia.

44. Houses affected by the tsunami in 2004, often found on the east coast of the island.

45. The military arms meet periodically in the north-east of the country. No worries, we have not noticed, but the troops are still patrolling, despite the fact that the civil war (between the Sri Lankan government and the paramilitary rebel movement "Liberation Tigers of Tamil Eelam") ended in 2009.

46. from one point on the south coast of the island, you can watch the sunset and sunrise.

47. Royal Botanic Gardens with a greenhouse of orchids in Sri Lanka is the largest in Southeast Asia.

48. sapphire, emerald or ruby ​​can be expensive to buy, having some knowledge and skill - Sri Lanka is a major exporter of precious stones.

49. The third place in the world in the export of tea takes today Sri Lanka (behind 1st and 2nd place, respectively, China and India).

50. is one of the most visited places on the island - it's tea plantations. There you can see the process of making tea, as well as its taste.

Alexei and Maria Glazunov, www.life-in-travels.ru

via factroom.ru