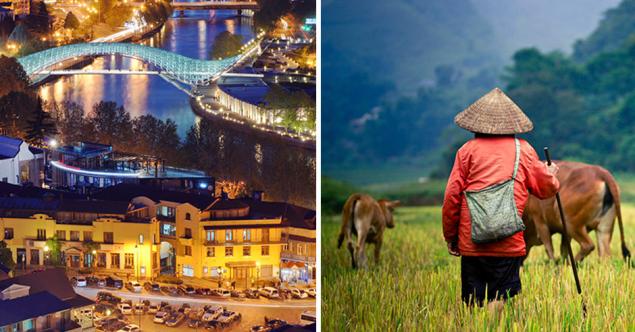 Frost left behind, and in front of us waiting for a few nice months, one of which can afford to relax and to visit other countries. We have studied the guides, forums, bloggers, reports, reservation systems, websites with product prices and choose the most affordable country to holiday. For each calculated the budget for two daily and translated it into dollars. This is the average amount for a couple of travelers who live in the same room, do not like to spend too much and in all adhere to the golden mean. Indeed, under the comfort of all understand different: one will be enough beds in the hostel, and still others povybirat among five-star hotels. Therefore, we did not take into account the luxury hotels and restaurants, and found out how much a meal in normal local restaurants and stay in guest-houses, small hotels or apartments on Airbnb.
//e.infogr.am/cheapest_destinations_article? src = embed
In some countries, the costs are cut easily in half to two times if the use of public transport, there is a non-touristic places in and look for the hotel on the principle of "we only spend the night." For India and Indonesia, for example, we recommend a daily budget of $ 40-50, but these countries can travel together for $ 20 per day.
< Website publishes a very useful article from the blog Skayskannera that will help you plan your vacation profitable
Cheap country without vizyArmeniya
daily budget for two:. 70-80 $

Sample prices:

Hearty and cheap snack in Armenia can be at every turn: khachapuri in Yerevan there are up to 500 drams ($ 1), lamadzho (tortilla with spicy meat filling) - 1, $ 7, and the kebab of crayfish in Lake Sevan - about $ 3. The average bill in prostetski cafe - $ 3-4, while for dinner for two in a tourist restaurant pay 7-30 $

.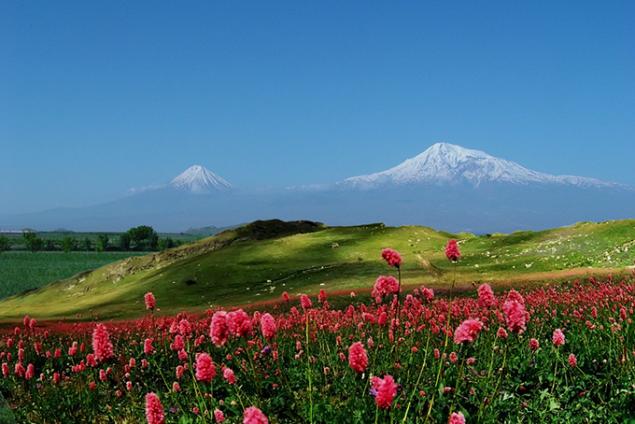 In the capital of Armenia has a cheap hotel with double rooms for $ 25-30. If you like the comfort of home on vacation, remove the cute studio in a quiet area for $ 20 or an apartment in the city center on Airbnb for $ 30-40 per day. Outside of the capital prices slightly lower. In Armenia, as in Georgia, the stranger may invite you for a coffee, dinner or even for a night. Agree: this is not a fraud, and hospitality

Standard path:.

Yerevan and surroundings; Lake Sevan; Vanadzor and Lori canyon; Khor Virap with views of Mount Ararat; . Vorotan Valley and Tatev monastery

Visa:

Without a visa to Armenia can enter up to 180 days during the year. Want more - find out how to make the Armenian visa

Georgia daily budget for two: 80-90 $

Sample prices: <. br>
Street food itself in Georgia. Intercept on the go is possible unless fresh khachapuri or lobiani that sell on every corner for 2-3 lari ($ 1). Lunch in the cafe will cost $ 6, and for the generous dinner with wine will pay from $ 8. Intermediate option - khinkali: a long time to look for them is not necessary, one thing is 60-70 tetri (0, 25-0, $ 30). Ten khinkali with salad and beer (for all - $ 4) will be enough to eat for the whole day

.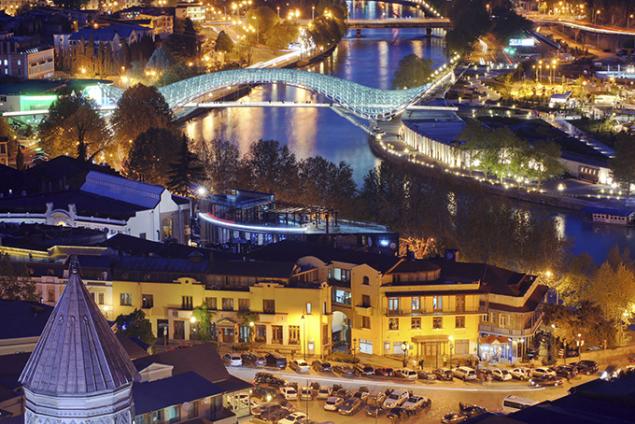 Moderate Double room in Tbilisi and Batumi cost from $ 40 per day. At $ 10 cheaper to rent an apartment in a pleasant area near the center of the capital. In the seaside Batumi remove a small apartment in the private sector in 2016 is available for $ 20-25. Prices are tightly tied to the season: apartment near the beach with a fresh renovated and all facilities in the middle of the summer is worth about $ 40 a day. In the less touristy places you will find guest houses with rooms for $ 15-30 easily

Standard path:.

Tbilisi; Mtskheta and Georgian Military Road; cave city in Vardzia; Sighnaghi and Kakheti; Svaneti; Batumi and the Black Sea coast. If time permits, you can take Georgia one-way ticket, to go further on the ground in Armenia or Turkey and fly home from there

visa:.

Russian citizens can be held in Georgia for a year without a visa

Abkhazia daily budget for two:. 65-75 $

Sample prices:

Skewer fragrant chicken kebab in Abkhazia costs about 200 rubles (2, $ 7), cheburek with cheese and meat - 70 rubles ($ 1). Lunch in the cafe by the sea will cost $ 05.12 for two, and a hearty dinner apatshe (national cuisine restaurant) - 9, 5-13, $ 5. For polutoralitrovye bottle home Abkhazian wine will give about 2, 7 $.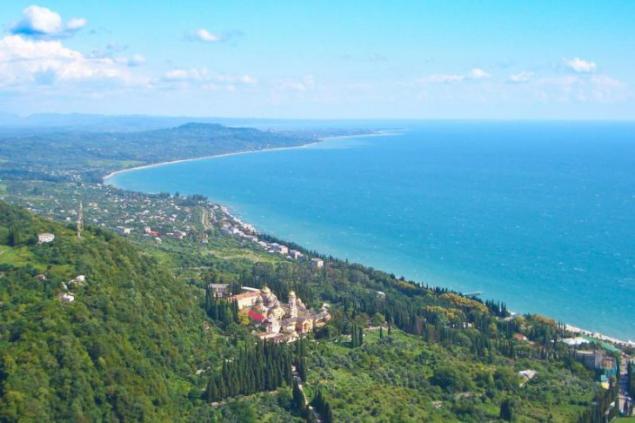 On Airbnb room in the house by the sea in Sukhumi can be rented for $ 10 per day, and an apartment in the city center - for $ 37 a day. If you dare to look for housing on the site, can go even cheaper: a room in a private house in Gagra can be rented for $ 9 and under Pitsunda there are options for $ 8 for two. Room in a good seaside hotel in Abkhazia is $ 20-33 per day

Standard path:.

Botanical Garden, Kelasuri Wall and ruins of the castle of Bagrat at Sukhumi; Monastery and underground karst cave in New Athos; beaches Gudauta, Gagra and Pitsunda; . The lake Rizza Reserve

Visa:

For entry into Abkhazia Russians do not need a visa or passport - just normal. Fly to Adler - there is only 10 km to the Abkhaz border, which runs along the river Psou

Laos daily budget for two: 55-65 $

. Sample prices:

Lunch in the street cafes is from 12 to 50 million bales (1, 5-6, $), in a tourist cafe or restaurant - 50-100 thousand ($ 6-12). On average, a simple double room will cost somewhere in the $ 12 per day. In the village of Vang Vieng, you can bargain on the spot and settle for that amount in a room with a wonderful view of the mountains. And here in the capital - Vientiane - cheaper to book a hotel in advance: uncheck cozy room for 15-17 $

.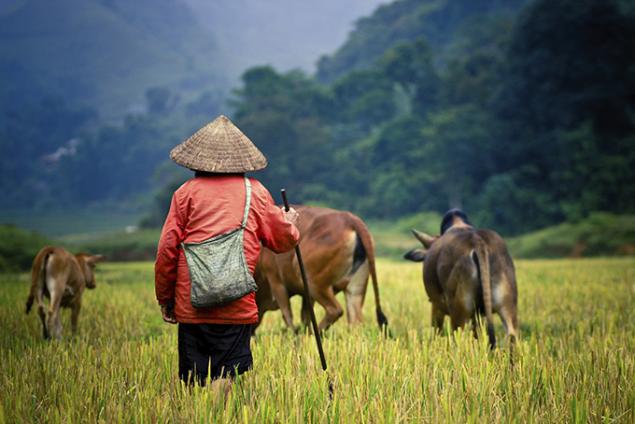 Almost all of the attractions of Laos - paid, though are very cheap: for example, the entrance to the Pak Ou Caves will cost 2, $ 5. Prior to these Buddhist caves can be reached by boat on the Mekong - $ 8, you pay for the way there and back, and a stop at the "Village of whiskey." Rent motorbike with a manual gearbox for a day in Laos costs about 70,000 kip - $ 9, you are completely free in their movements in the country

Standard path:

. Vientiane; Luang Prabang; Trekking in the National Park Boke and / or rafting on the beautiful river Y; Pakse and Bolaven Plateau Waterfalls; a cruise on the Mekong River to the south, to the Cu Phan Don or to "4000 islands". Continue the adventure can be in Cambodia, or, if we move in the opposite direction, in Thailand

visa:.

If you are traveling to Laos is less than 15 days, no visa is required. The only requirement - a passport must be valid for 6 months from the date of entry

Indonesia daily budget for two: 40-50 $

Sample prices:.

Street food in Indonesia worth a penny: nasi goreng or mi goreng (fried rice or noodles) will cost no more than 1, $ 5-2. Breakfast and lunch in a local cafe is a 2, 5-4, $ 5, and a good dinner costs $ 5-8, depending on the institution level. Decent room in a guesthouse in Sumatra you shoot for $ 10, Java - for $ 10-15, and in Bali - for $ 15-20. Navigate between the islands, too cheap - travel on the ferry costs about 3 $

.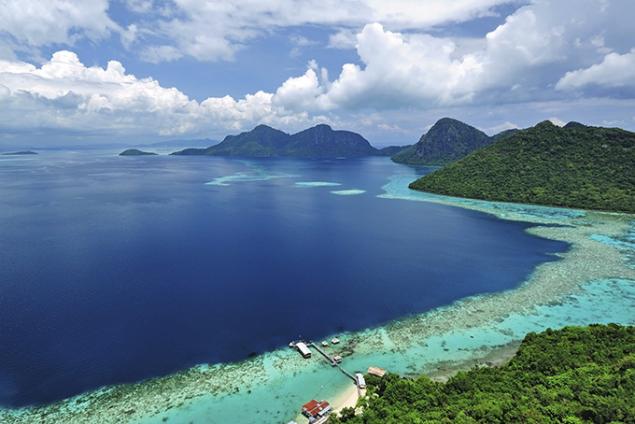 Standard path:

Once you have flown 9000 km, spend the entire vacation in Bali, as it is beautiful as it was, - it means to deprive yourself of many impressions. Before you 17,000 islands to choose from - from tiny paradises like Gili up of Sumatra with an area of ​​Spain. Do not miss the Borobudur and Mount Bromo in Java, visit on the lake Toba, or go to the track in the jungle in Borneo

visa:.

Russian citizens can enter Indonesia without a visa for 30 days through the international airport in Jakarta, Surabaya, Medan, Denpasar, Batam Island, and four seaports. On the other border crossings Russians can get a visa on arrival for 30 days

Vietnam daily budget for two:. 45-55 $

Sample prices:

Sandwiches baths mi Vietnam sold at every step of the 10-15 million VND (0, 5-0, $ 7), the same number are in fruit juice shops. For pho bowl of soup in the cafe will pay $ 1-2, and in 0, 5 liters of homebrew bia hoi - 1 $. In local eatery feed for a penny, two servings of fish or chicken, fried in ginger sauce, with a plate of rice and a bowl of soup - 2 $. The restaurant presentable these amounts are multiplied by 2-3. A hearty seafood dinner in the tourist establishments with a Vietnamese kitchen will cost $ 12-20. If you get bored of European dishes, pizza will save $ 5. Podkrepa in fastfudnoy Lotteria burger, fries and soda can for $ 3. Imported alcohol in Vietnamese stores is no more expensive than in the duty-free, and a bottle of local rum can be purchased for $ 3-4.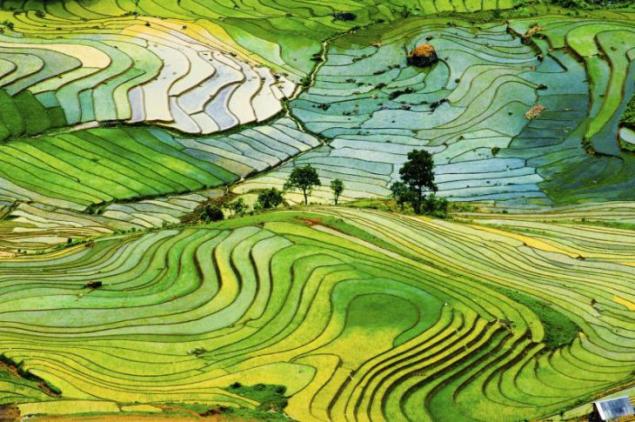 Double room in Hanoi hotel you remove for $ 11-15, in the village of Mui Ne prices start at $ 10 for a bungalow with a shower and air conditioned by the sea and in Nha Trang is still possible to remove a nice room with a $ 6-10. Service in Vietnamese hotels at the height regardless of the star. Breakfast is included in nine cases out of ten

Standard path:.

Hanoi; Bay Halong Bay; Museum of Cham Sculpture in Danang; Nha Trang; Mui Ne village; Dalat; museum town of Hoi An; . Phu Quoc Island off the coast of Cambodia

Visa:

Russian citizens can relax in Vietnam without a visa for up to 15 days

Serbia daily budget for two:. 70-80 $

Sample prices: strong >

Serbian counterparts fast food - cheese pie gibanica, spicy sausages chevapchichi, pleskavitsa (cutlets with a garnish or in a bun) - are no more than 200 dinars ($ 2). And to eat, enough one pleskavitsa. Dine together in a decent restaurant for 7-9 $.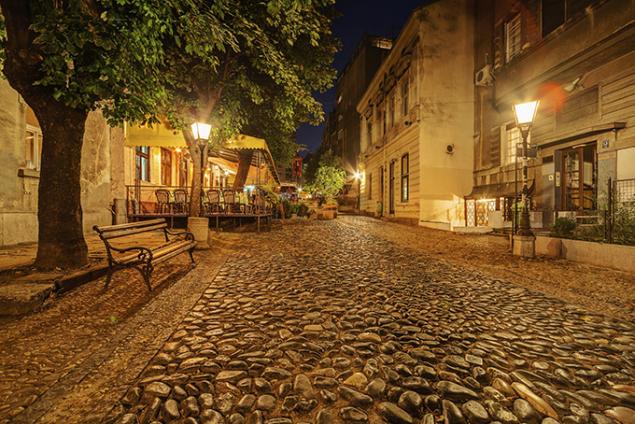 Simple double room in hotels in Belgrade costs about $ 30 per day. For $ 16, you can stay in a hostel, and for $ 25-35 - apartment in the center

Standard path:.

Belgrade; Novi Sad; Smederevo; Tara national parks or Fruska Gora; Bajina Basta and other towns along the picturesque river Drina River; Drvengrad - ethnic village of Kusturica's movies. You can call in more cheap Macedonia

visa:.

To travel to Serbia Russian citizens do not need a visa if the trip fit in 30 days

Montenegro daily budget for two:. 80-90 $

Sample price:

My favorite fast food in the national Montenegrins - burek (round cake or rolls with vegetable, cheese or meat filling) - sold for $ 1 in bakeries on the beaches. Chevapchichi generous portions of potatoes and pita bread worth $ 5-9 - and it is enough for two. Even cheaper meal in Mesaria. These butchers are selling semi-finished products, but you can ask the same fry chevapchichi in place - this is called "to make roshtile". Thoroughly Montenegrin breakfast in the cafe alone can be $ 7-10, and the restaurant three-course dinner will cost $ 25-30. If you move away from coastal establishments literally 500 meters, save up to 50%.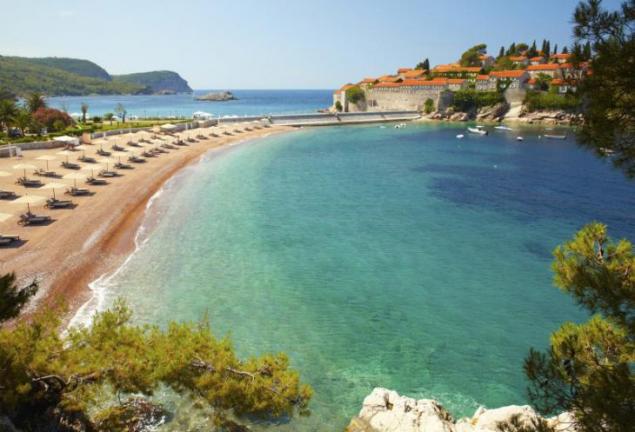 The most expensive city in terms of housing - Budva: in peak season unpretentious one-bedroom apartment near the sea rent for $ 35-45 per day. But in Budva, even in summer, you can remove a tidy room in a guesthouse or a small studio for $ 20 if booked in advance. Winter in Montenegro hotels and apartments prices are falling almost twice

Standard path:.

Podgorica; resorts of the Bay of Kotor (Kotor, Perast, Risan, Koshtanitsa, Tivat, Herceg Novi); resorts of the Adriatic coast (Budva, Becici, Rafailovici, Sveti Stefan, Petrovac, Bar); Ostrog monastery; national parks Lovcen and Durmitor with Tara River Canyon

visa:.

Russian citizens can be on the territory of Montenegro without a visa for 30 days in a row

Cheap country with a visa on arrival or onlaynIndiya daily budget for two:. 40-45 $

< Sample prices:

Street food in India is virtually nothing: a portion of a vegetarian tali (rice, stewed vegetables, lentils and cake) will cost 50 rupees (0, $ 8), and a hearty lunch at a local eatery, you can for 150 rupees (2, $ 3). The average bill in tourist restaurants - 3-6 $

.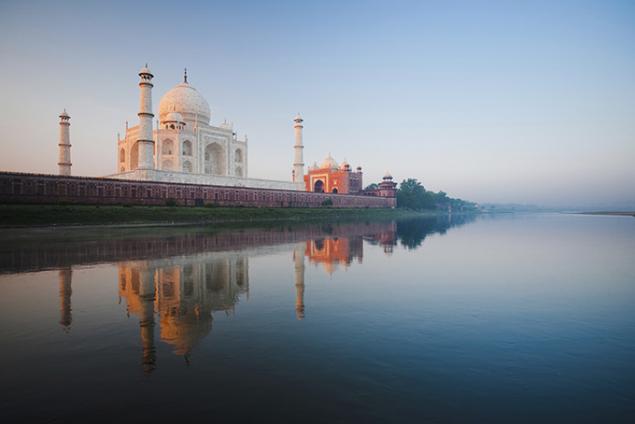 With the housing situation is similar: almost everywhere for $ 05.08 you get a set of bed, walls and roofs, for $ 10-15 - a decent room with air conditioning. In Mumbai, Goa and Kerala prices in the peak season - December to February - grow by 2-3 times. Rent a scooter for the day can be for 200-250 rupees ($ 3-4). If you are traveling for a long time, better to take the scooter once a week or a month - will be even cheaper, about 150 rupees a day, also will be able to see the neighboring states

Standard path:
Delhi; Agra; circle on the towns and villages of Rajasthan or a trip to the foothills of the Himalayas, Himachal Pradesh and Uttarakhand; and then - with the same interests, either in Varanasi and Nepal, or to the south, in Mumbai and Goa or Kerala. If time permits, visit the Punjab (Amritsar), Kashmir and Ladakh

visa:.

If you are entering into India through the airports of Chennai, Delhi, Goa, Mumbai, Bangalore, Kolkata, Cochin, Hyderabad and Thiruvananthapuram, the visa can be issued online

NepalDnevnoy budget for two: on the track in the mountains - about $ 40. in the rest of the country - 45-50 $

.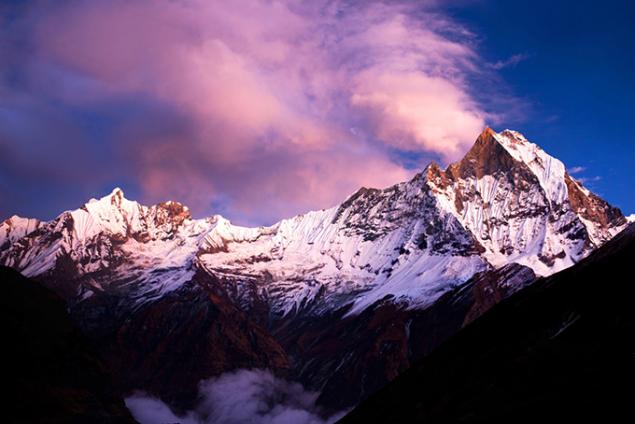 Sample prices:

In Nepal, a hearty lunch together in the street eatery can be for 400-500 rupees ($ 4-5). The tourist cafe prices 2-3 times higher, dinner for two will cost closer to $ 15.

Double room in a cheap guesthouse c shower and toilet on the floor, you take off for $ 5-8 a day. For $ 15-20 you can live in a decent hotel in Kathmandu. The average cost of a small comfortable room for two in Nagarkot - from $ 15 per night, and in Pokhara - from $ 10

Standard path:.

Kathmandu and surroundings (Bhaktapur, Nagarkot); reserve a few days in Chitwan; Lumbini; .. Pokhara and hiking - to Everest, Annapurna, Manaslu etc.

Visa:

Nepalese visa can be obtained in the Embassy in Moscow and at the airport upon arrival. Simply fill out the online application 15 days before the trip and show it at the border

Cambodia daily budget for two:. 70-80 $

Sample prices :

Fried spider, a kilogram of mango or a bunch of bananas in Cambodia you buy for $ 1. Two servings of baked mussels with salad will cost $ 6. The same number is a hearty dinner with pork steak, potatoes and vegetables, and for the great pizza for two in the usual cafe you give about $ 5. A glass of local beer in seaside bars is 0, $ 5, bring a pitcher for $ 2. On the spiritual food in Cambodia, you will spend more than the usual: a ticket to Angkor for 1 day - $ 20 for 3 days - $ 40 a week - $ 60. During the rise over Angkor Wat on a yellow balloon will pay $ 20.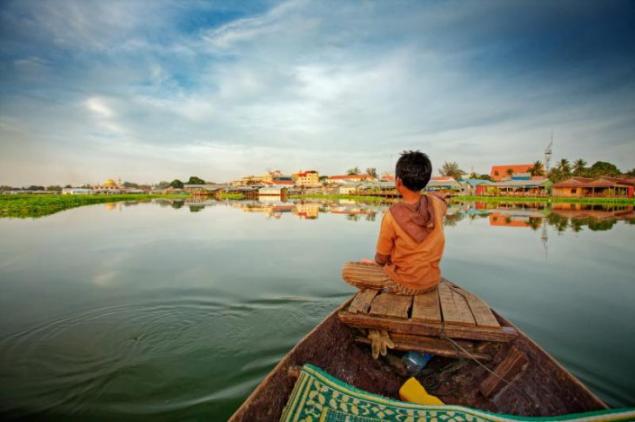 A room with a double bed, air conditioning and a shower at the guesthouse in the resort of Sihanoukville can be removed for $ 12-15 a day, and comfortable accommodation in Phnom Penh hotels are $ 15-20 per night. Haggling Khmers do not like to book accommodation in advance is better

Standard path:.

Siem Reap and Angkor; Toplesap lake with floating villages, Sihanoukville beaches (Occheuteal-Serendipity, Otres); Koh Rong; Phnom Bokor National Park; . Phnom Penh

Visa:

Get a visa to Cambodia can immediately upon arrival or in advance - via the Internet

Sri Lanka daily budget for two:. 60-70 $

Sample prices :

Food in Sri Lanka is similar to South Indian and the taste and prices. Roti (spring rolls) are 40 Sri Lankan rupees (0, $ 28) for the vegetarian option to 120 rupees (0, $ 8) for a triangle with chicken and cheese. For a bunch of bananas will give 0, $ 14 for drinking coconut - 0, $ 25 per kilogram papaya - 0, 42 $. King prawns in the market Hikkaduwa sold for $ 7 / kg, 0, 75-liter bottle of red rum buy for $ 10. Cotta (a sort of chopped hamburger) in the non-touristic cafe is worth 1, 5-2 $. Two servings of seafood dinner, rice with curry, salad and a beer in a restaurant will cost 7-10 $.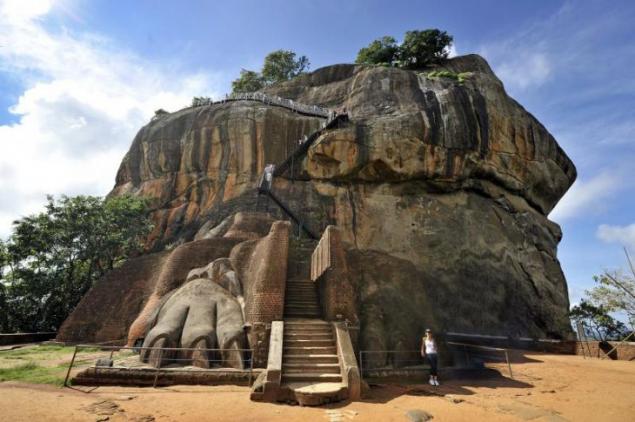 The average price for a room with hot water and a fan in the guesthouse - $ 14-20 per day. The rave places like Mirissa and Unawatuna on the south coast prices are higher - for the New Year to March local rent housing for $ 28-55 per night. From $ 25 start price for double rooms in hotels in Colombo, for $ 16 you can spend the night in the hostel. If you plan to stay in Sri Lanka for a long time, it is wiser to rent a house or an apartment for $ 330 per month (including utilities) in place

Standard path:.

Colombo; Pinnawala elephant nursery; Temple of the Tooth in Kandy, Sigiriya Lion Rock, other Buddhist attractions in Anuradhapura and Polonnaruwa; tea plantations in Nuwara Eliya; . National Park in Sinharaja forest

Visa:

Get a visa to Sri Lanka in three ways - at the Embassy in Moscow, upon arrival at the airport or online

Cheap visa stranyRumyniya daily budget for two: 80-90 $
.
Sample prices:

Street food in the Asian sense of the term can not be found in Romania. В дешевом кафе или фастфуде можно пообедать примерно за 10–30 леев (2, 5–7 $). В 12–14 $ обойдется плотный обед в ресторанчиках Брашова и Сигишоары. Ужин в разрекламированном заведении Бухареста выльется в 100 леев (24 $).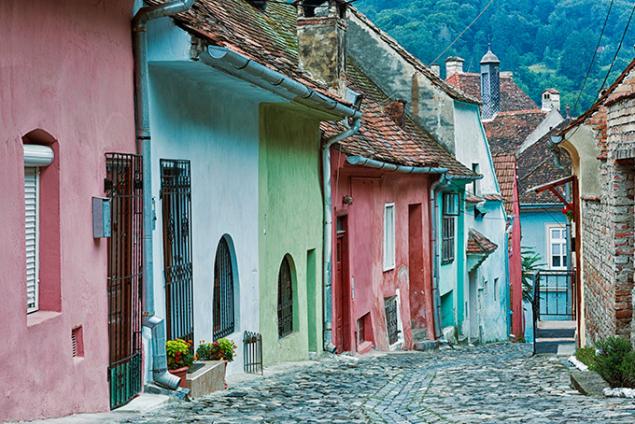 В среднем по стране простой двухместный номер в гестхаусе или двухзвездочной гостинице стоит 20–30 $. Квартиру в сердце Бухареста можно снять за 30–40 $ в сутки, в Брашове ориентируйтесь на 35–45 $.

Стандартный маршрут:

Бухарест; дельта Дуная; Мамая и другие черноморские курорты; замки Пелеш и Бран («замок Дракулы»); средневековый Брашов; трансильванские городки Сигишоара и Сибиу. Если путешествуете на машине, не пропустите красивейшую горную Трансфэгэрашскую трассу.

Виза:

Румыния входит в Евросоюз, а вот Шенгенское соглашение не подписывала. С национальной визой можно не только путешествовать по стране, но и съездить в Болгарию, Хорватию и на Кипр. Если у вас уже есть долгосрочное разрешение на въезд в эти страны или многократная шенгенская виза, получать отдельную визу для Румынии не придется. В остальных случаях нужно оформить румынскую визу.

ВенгрияДневной бюджет на двоих: 85–95 $

Примерные цены:

Знаменитый венгерский гуляш стоит от 950 форинтов (3, 3 $). Перекусить вдвоем в недорогом кафе можно на 10 $, а основательно поужинать в ресторане — за 28 $. Внушительная пицца обойдется в 5 $, а чашечку кофе с нежным пирожным в венгерских цукраздах (кондитерских) оценивают всего в 2, 5 $.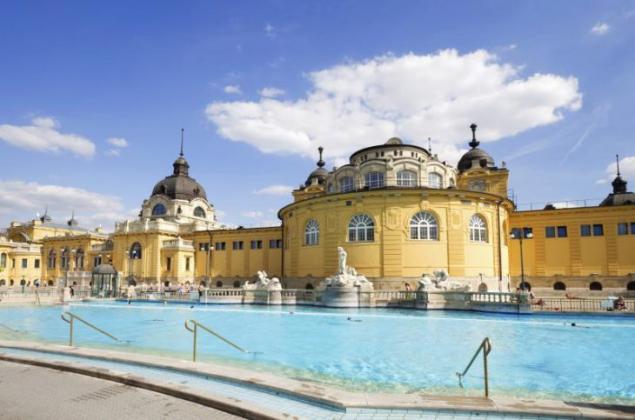 Уютные квартирки в самом центре Будапешта на Airbnb стоят от 35–45 $ за ночь, в гестхаусах на окраине можно жить в комфортных номерах за 25 $. Апартаменты возле озера Балатон обойдутся еще на 5 $ дешевле.

Стандартный маршрут:

Будапешт с его купальнями; парк медведей Medveotthon в Верешедьхазе; этномузей под открытым небом Скансен недалеко от города Сентендре; древний Секешфехервар; аббатство Паннонхальма; озеро Балатон и еще 10 идей коротких путешествий из Будапешта.

Виза:

Для въезда в Венгрию нужна шенгенская виза.

БолгарияДневной бюджет на двоих: 80–90 $

Примерные цены:

Чашка кофе в Болгарии стоит от 0, 8 до 1, 5 левов (0, 5–0, 8 $), тарелка супа (пилешка — куриный или топчета — с фрикадельками) — около 1 $, а шопский салат — 2–3 $. Позавтракать в кафе Софии можно за 10 $ на двоих. Ужин из трех блюд с напитками в неплохом столичном ресторане обойдется примерно в 20–22 $.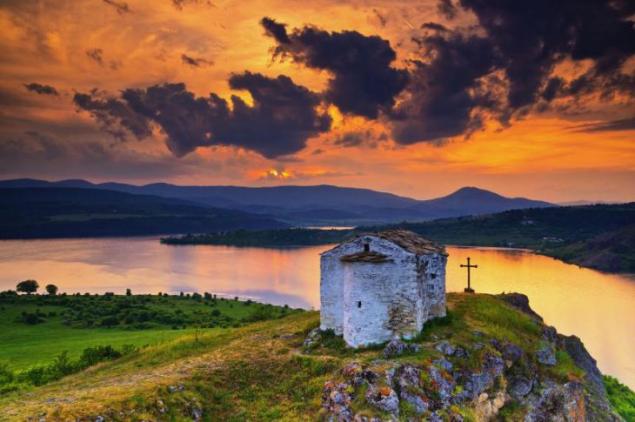 Двухместный номер в гестхаусах в центре города стоит от 16 $ за ночь. За 18 $ можно снять комнату с душем, кондиционером и холодильником в Кошарице и Равде. Номер-студио в трехзвездочном апарт-отеле на курорте Солнечный берег стоит где-то 26 $. Через Airbnb отличную квартиру у моря с бассейном во дворе вы снимете за 25–35 $.

Стандартный маршрут:

Cамые яркие места в Болгарии: София и гора Витоша; Копривштица; Пловдив и Перперикон; Долина роз; Рильский монастырь и Семь озер; Несебр; крошечный Мелник; пляжи Солнечного берега.

Виза:

Болгария не входит в Шенгенскую зону, но в эту страну можно въезжать по двукратной или многократной шенгенской визе. Также вы можете посетить Болгарию, если в паспорте стоят действующие многократные визы Румынии, Хорватии или Кипра. В других случаях нужно получить болгарскую визу.

via www.skyscanner.ru/news/deshevye-strany-dlia-puteshestvii-v-2016-godu