100 cool gizmos that can be made from anything that comes handy Bashny.Net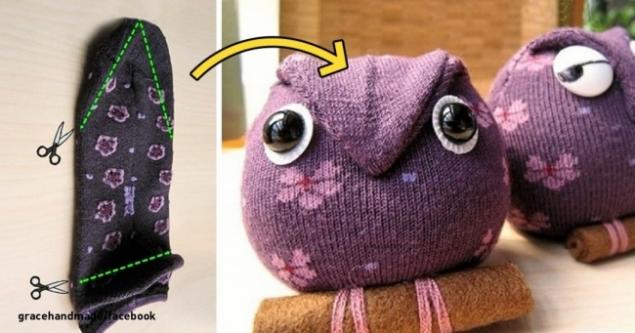 Website gathered 100 best master-classes in one post, which will be your guide in this world of creativity and creativity.

Shirts and men's shirts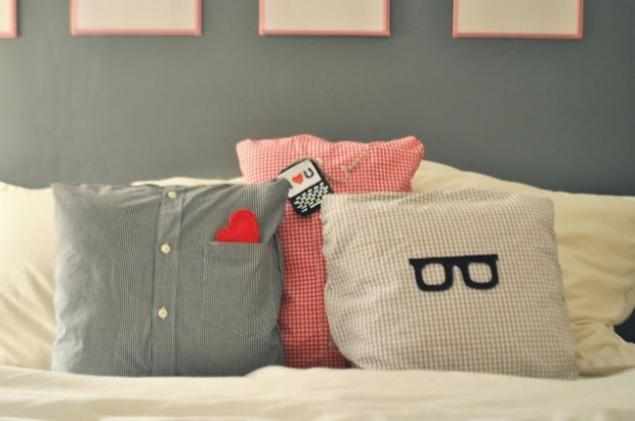 Instructions how to easily make out of old shirts beautiful pillowcases.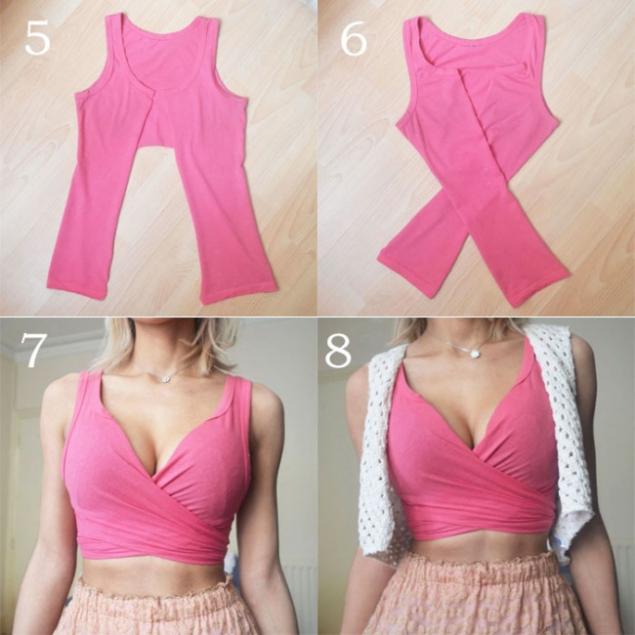 That's how easy it is to make the top of the old T-shirts. The whole process is shown here.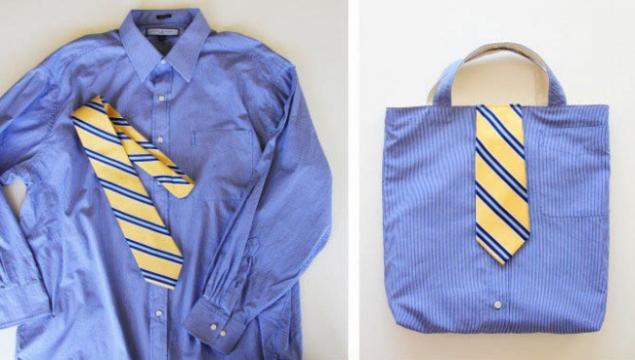 With a roomy bag is very convenient to walk to the beach.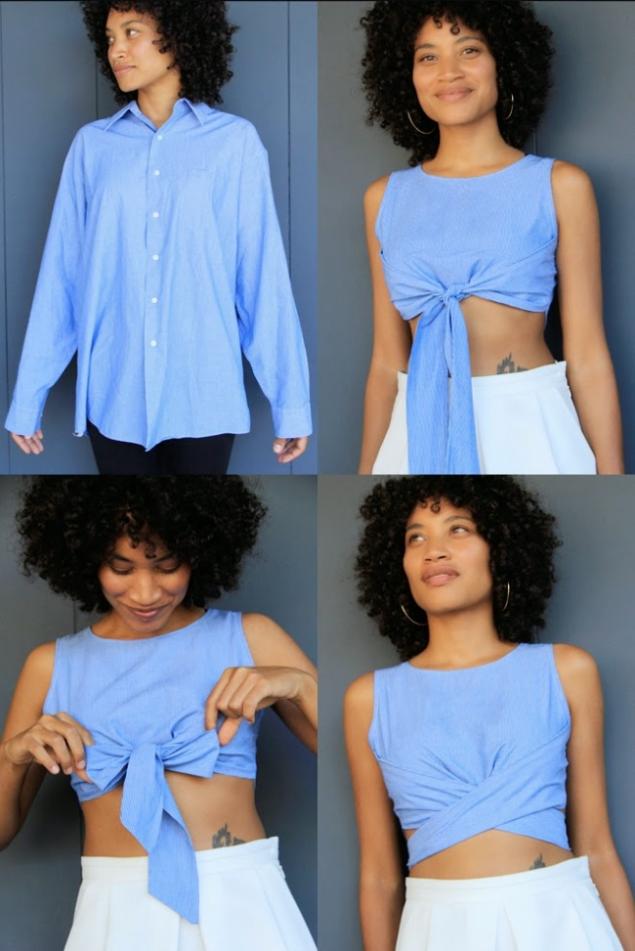 A simple way to turn a summer shirt top here.



Old clothes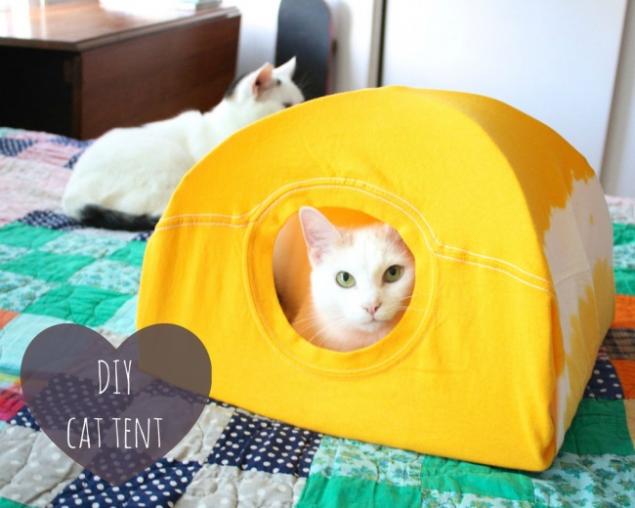 From old T-shirts make a great home for your pet.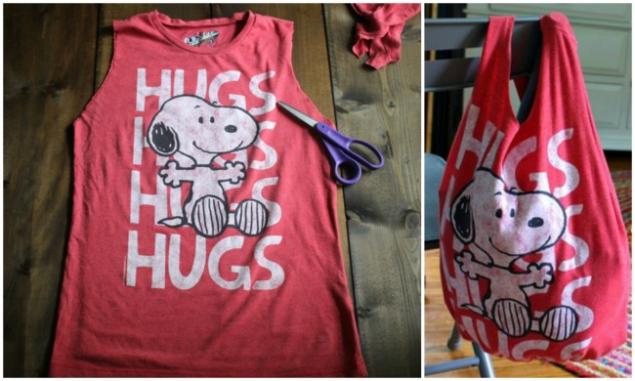 The original idea of ​​how to turn an old t-shirt into a new bag.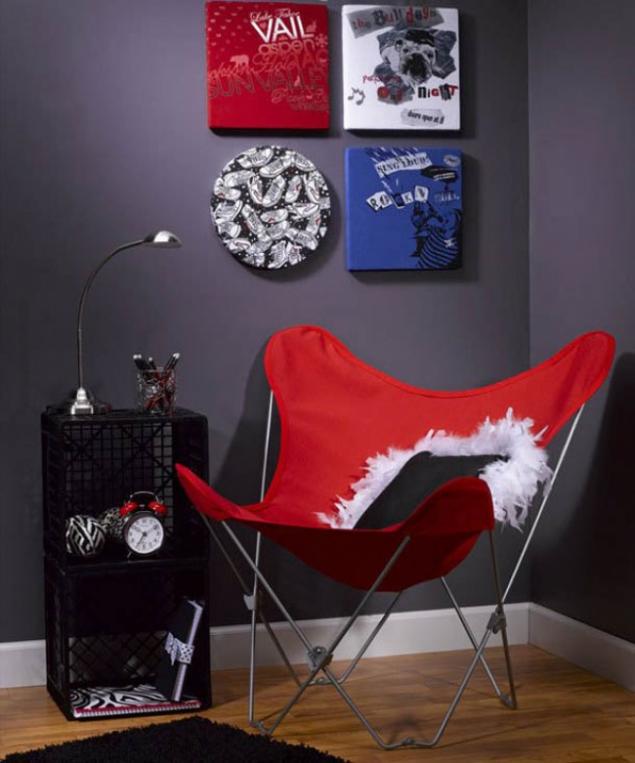 An unusual way to decorate a wall here.



Old toys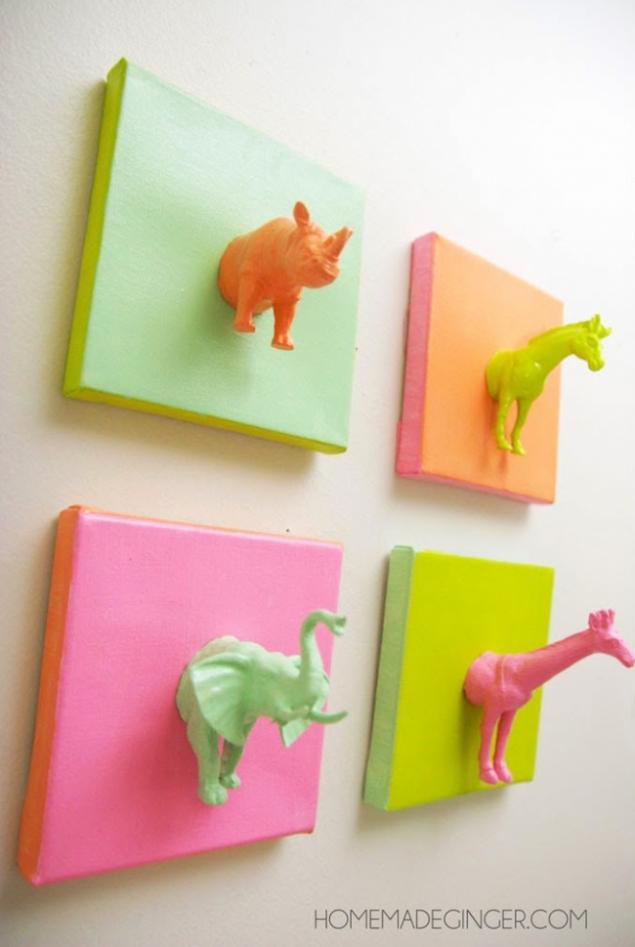 So unwanted toys can be used as decoration.



Jeans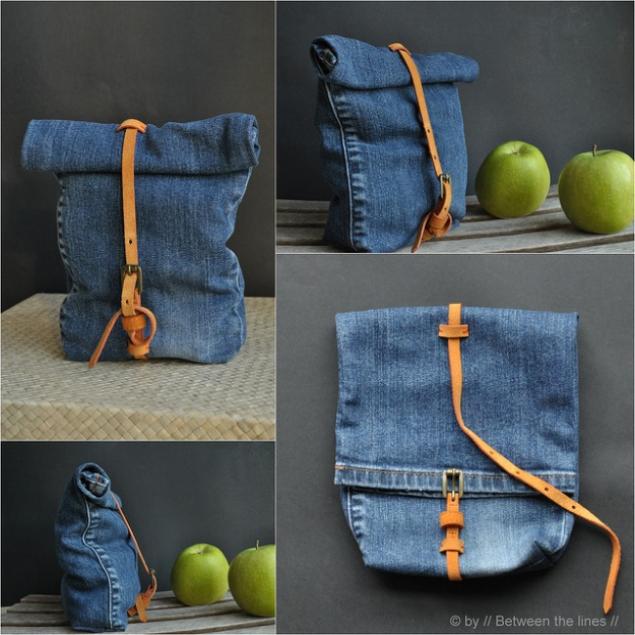 If your jeans frayed or torn, do not rush to throw them away - turn them into the original bag, in which you can put anything



.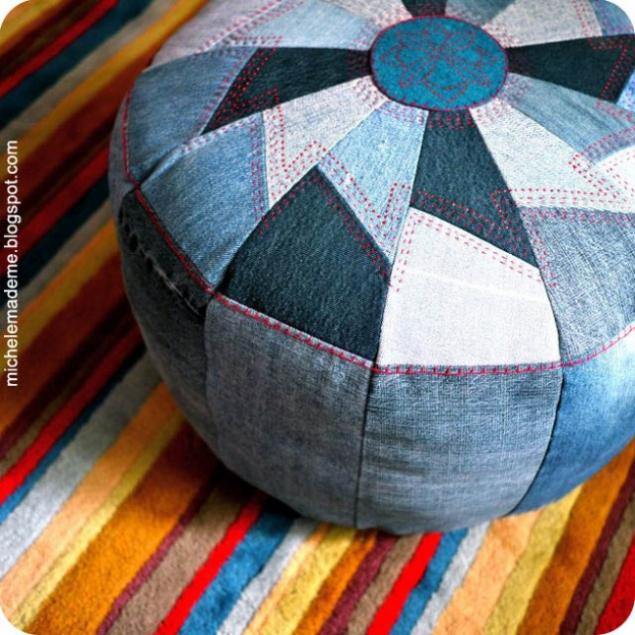 Another way to convert a worn but still strong jeans in a useful and stylish piece of furniture.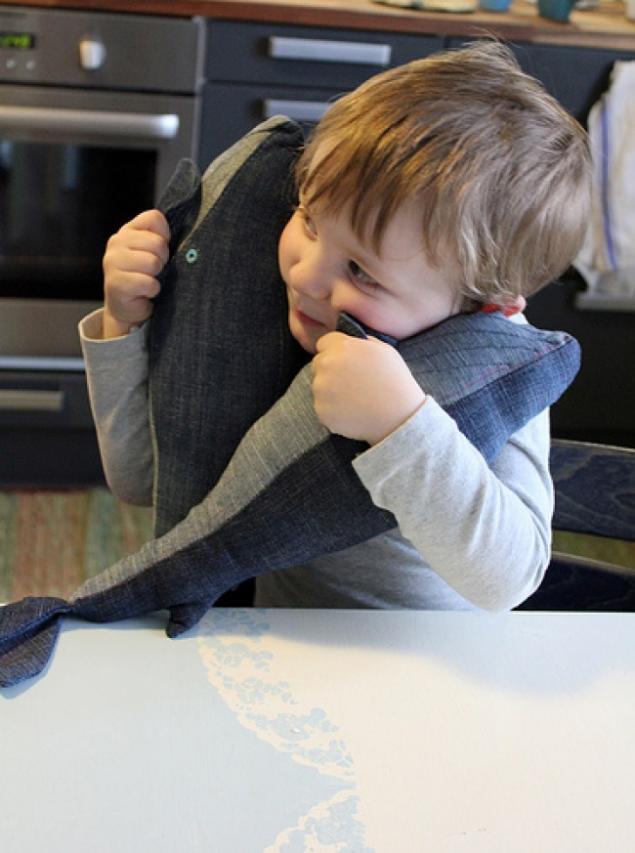 To please your baby can be like this little whale jeans.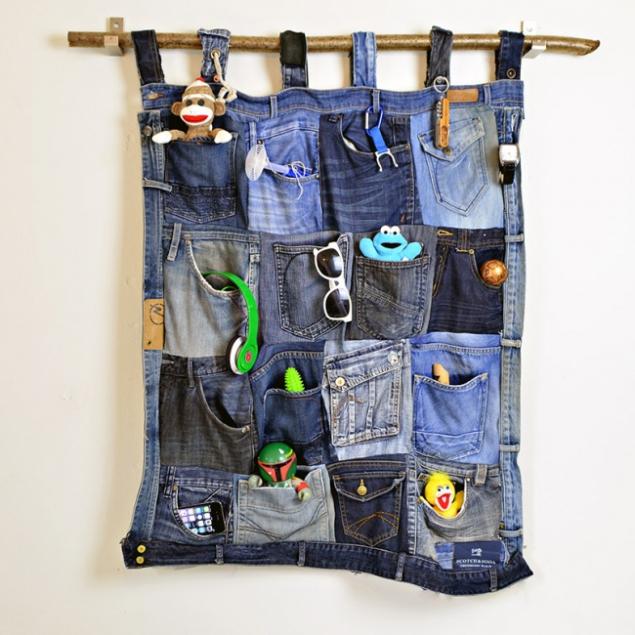 This pocket organizer is useful in any home. How to make it, are covered in this blog.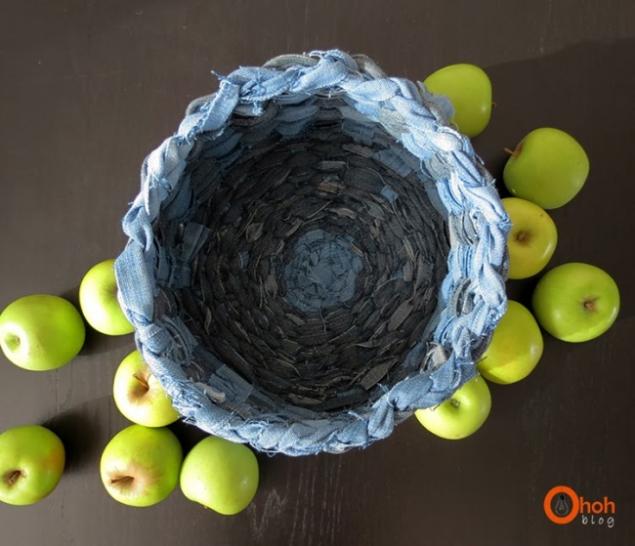 Keep fruit in a basket jeans and stylish, and comfortable.



Ties






How to turn unneeded men's ties in the original women's jewelry, can be found in this blog.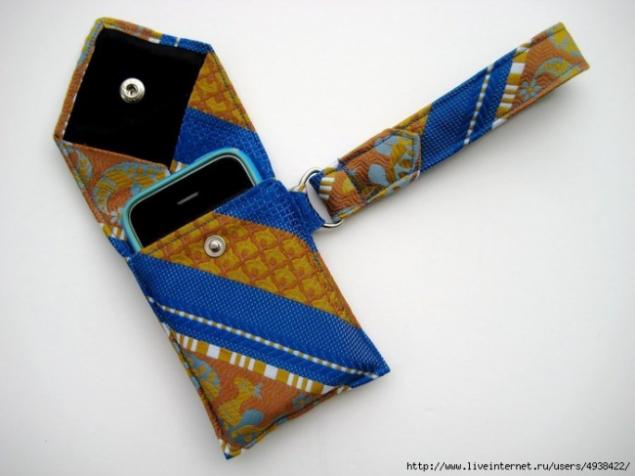 A good idea, how to make an ordinary tie Case for mobile phone.



Socks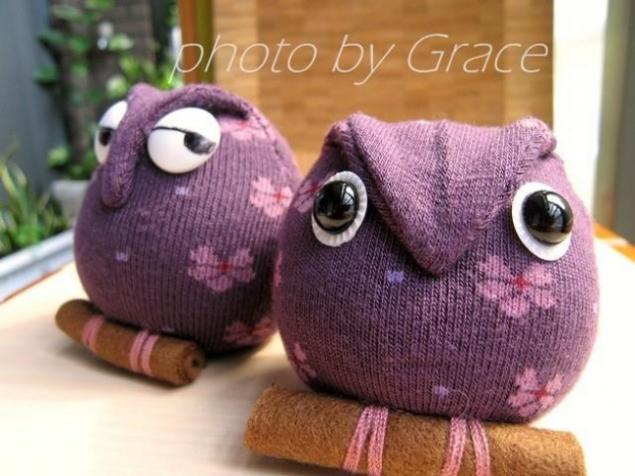 Sew your own hands toy of socks is not difficult. How to do this is shown here.



Belts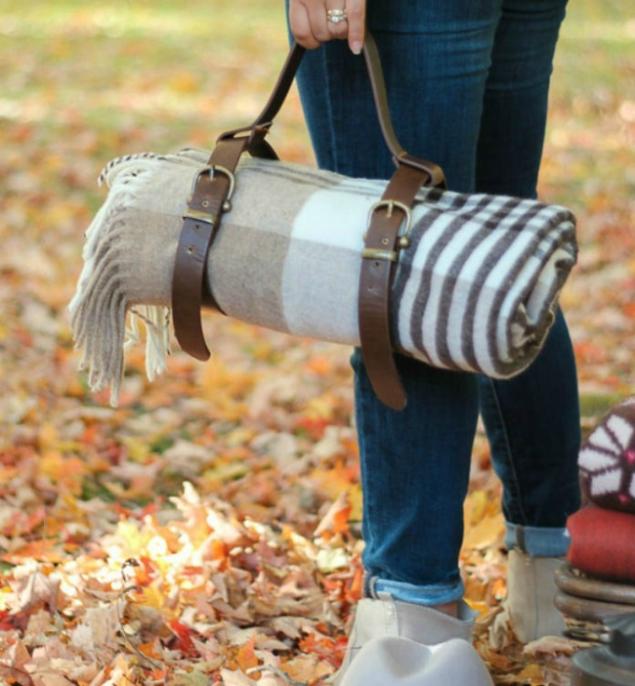 On such an application, the old belts you will not guess.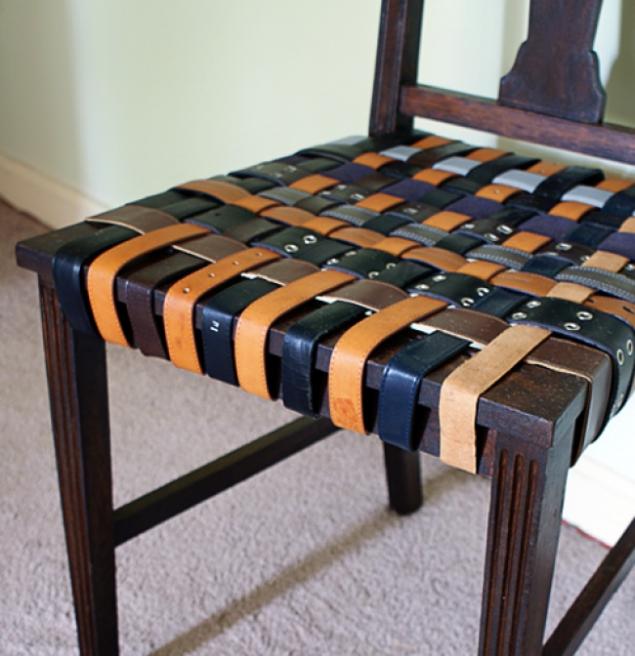 If you have accumulated a large number of old belts, this guide will help solve the problem.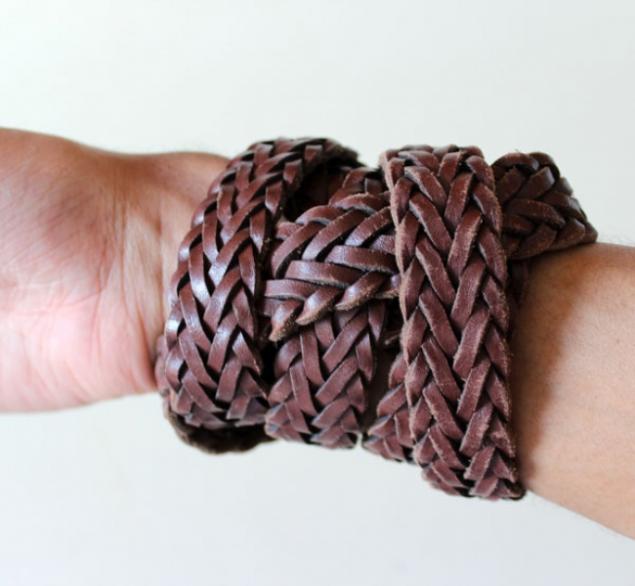 Make a stylish bangle is possible by means of this instruction.



Residues of material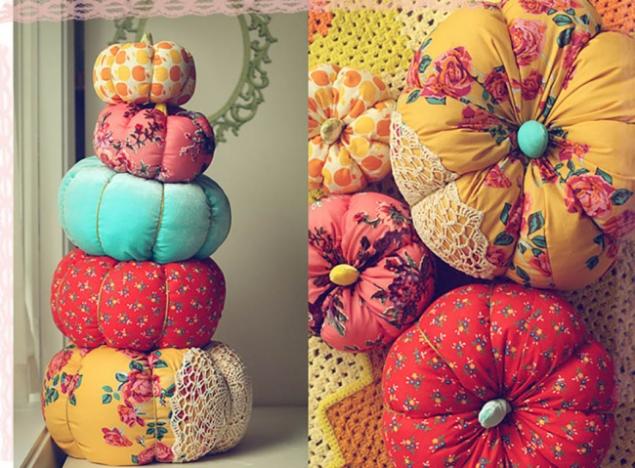 See how to make such a wonderful pillow-pumpkins, here.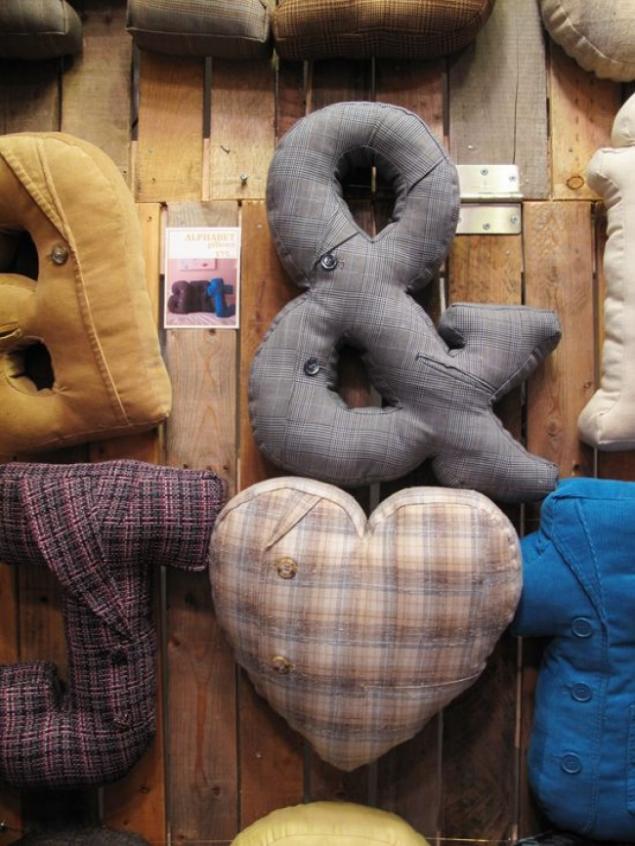 How to sew a pillow-volume letters, can be viewed here.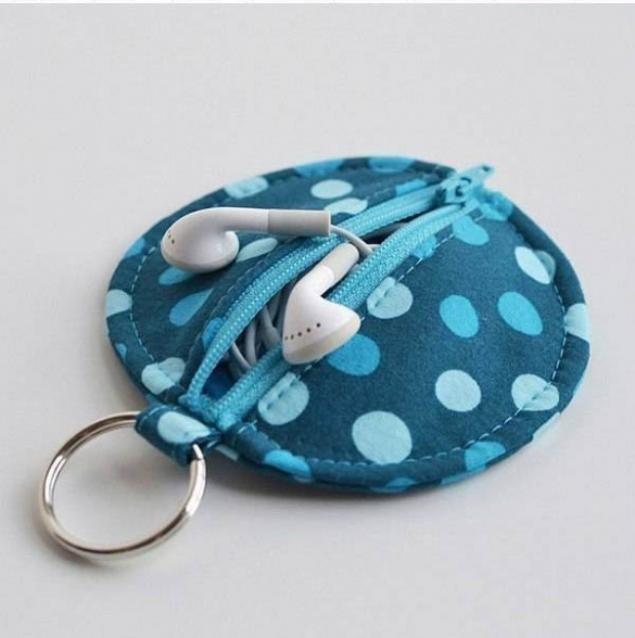 A great way to make sure that your headphones are never tangled.



Pallets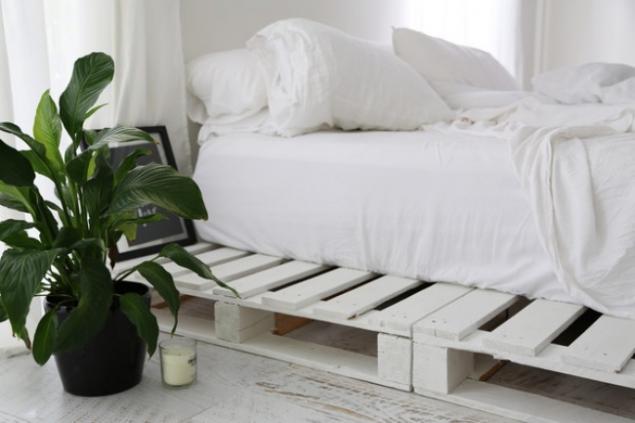 This bed from pallets looks stylish and modern.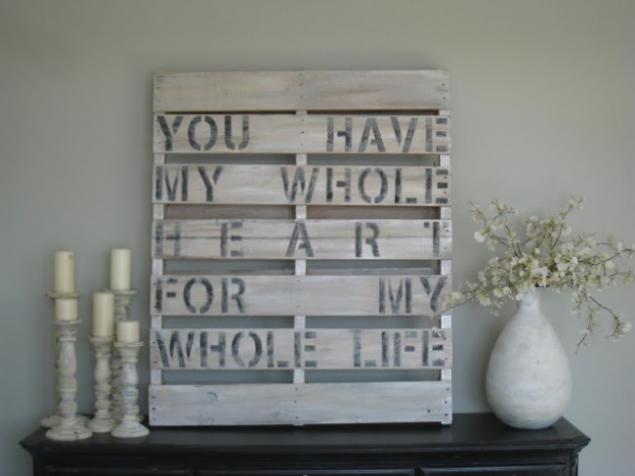 On the pallet can write a friendly greeting or something motivational.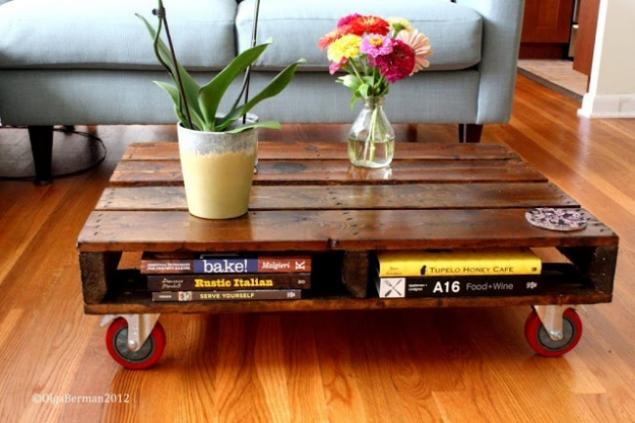 Beautiful and functional coffee table can be drawn from this statement.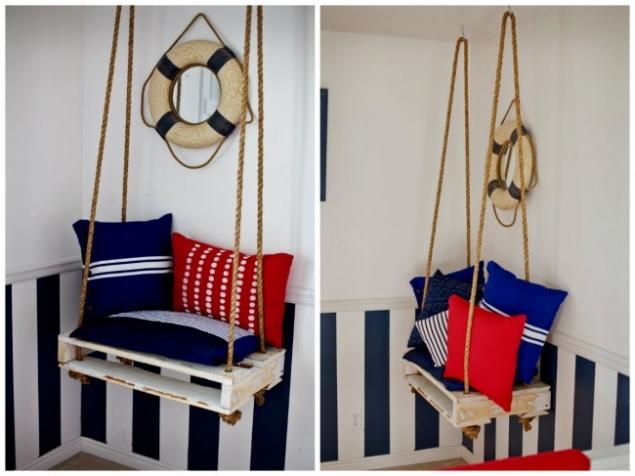 Children will be delighted by such a miracle.



Tree branch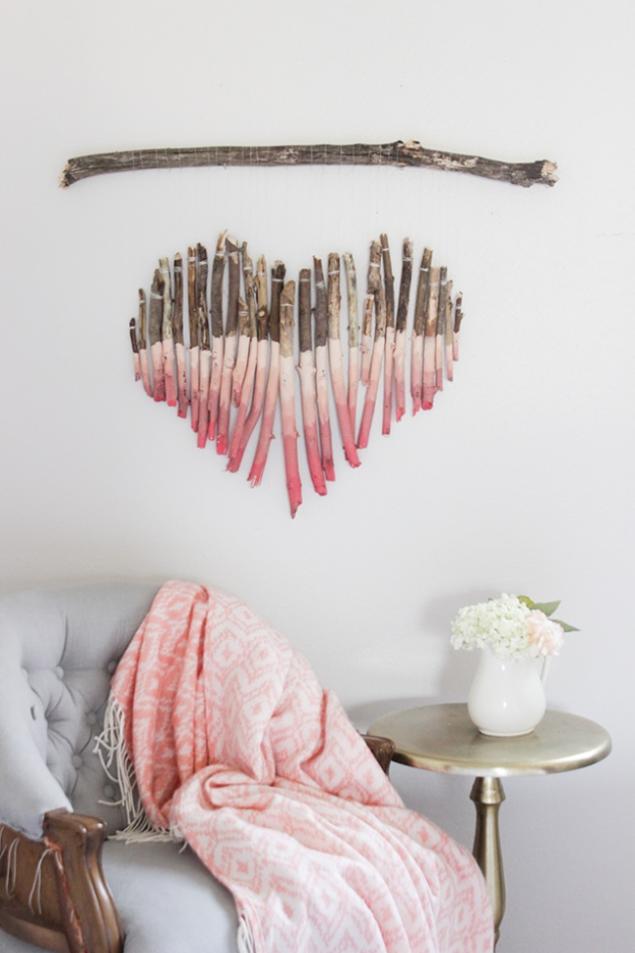 Really beautiful and impressive, maybe the idea you will like.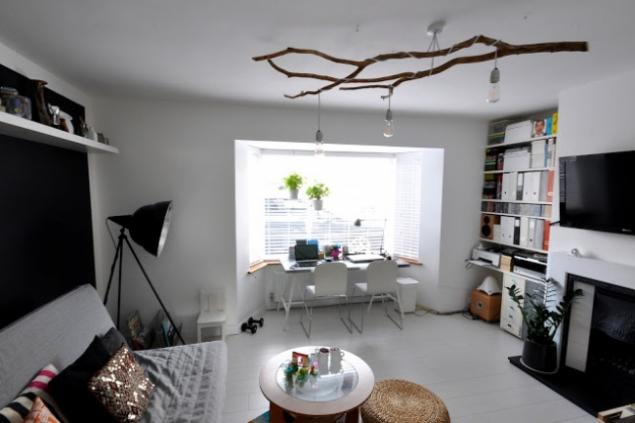 Usually they lie under our feet, and we do not think about what kind of extraordinary beauty, we can create from these branches.



Buttons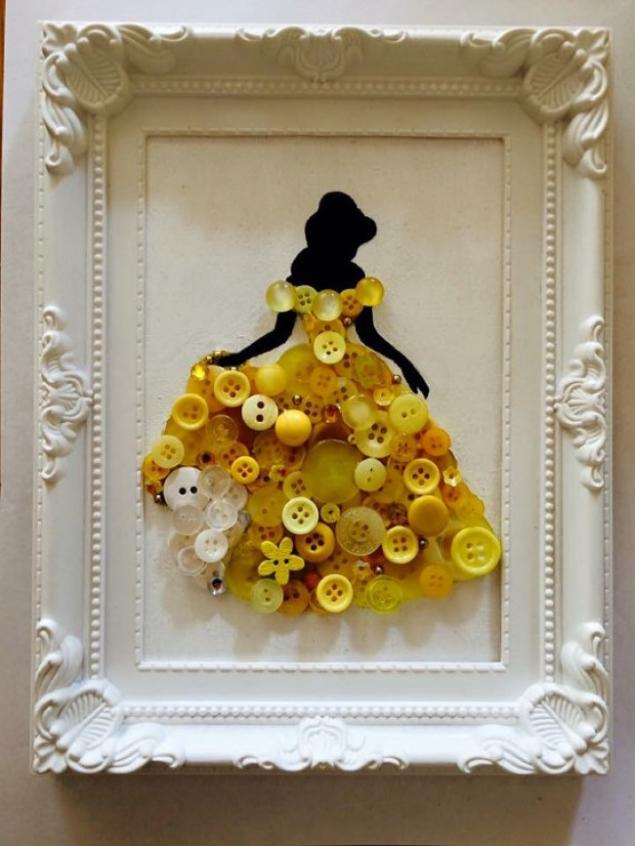 This is such an amazing and simple picture of the buttons can be done with their own hands.



Service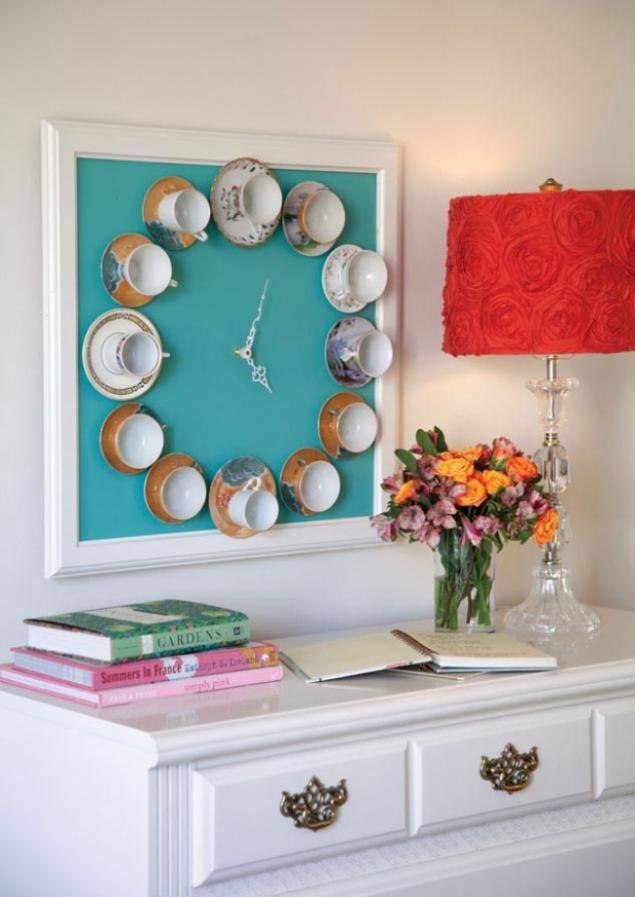 Old





Those who have accumulated the small coffee cups, can make such original timepieces.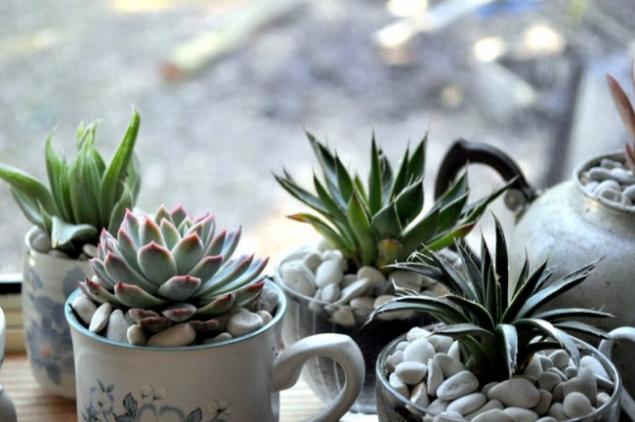 Do not throw away even inconspicuous cups, because they can easily turn into pots for houseplants.



Rope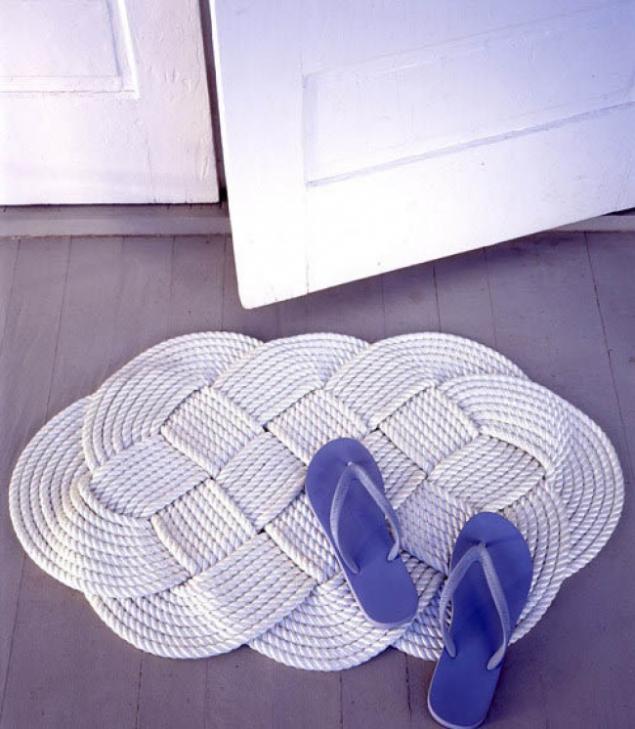 How to create a small rug, you learn here.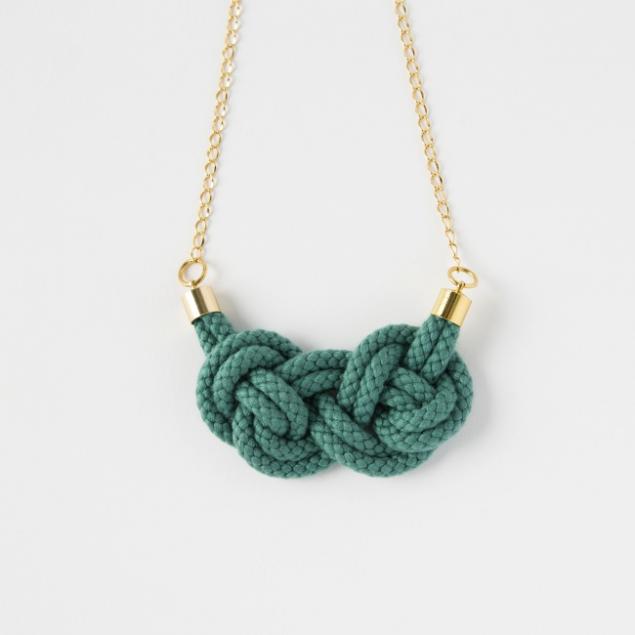 Through this guide, you can create real jewelry designer.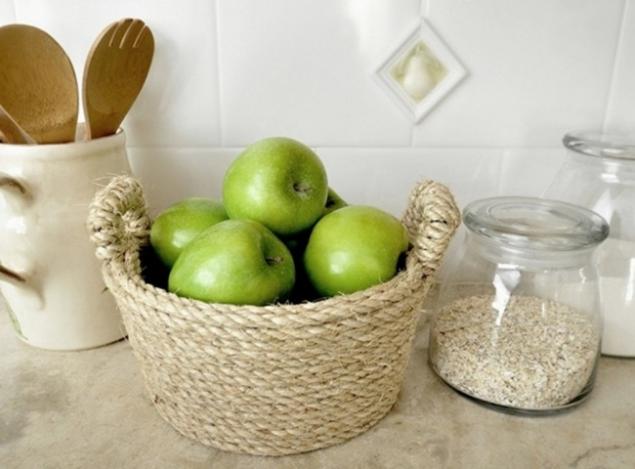 The ideal solution is to store different detail.



Plastic tableware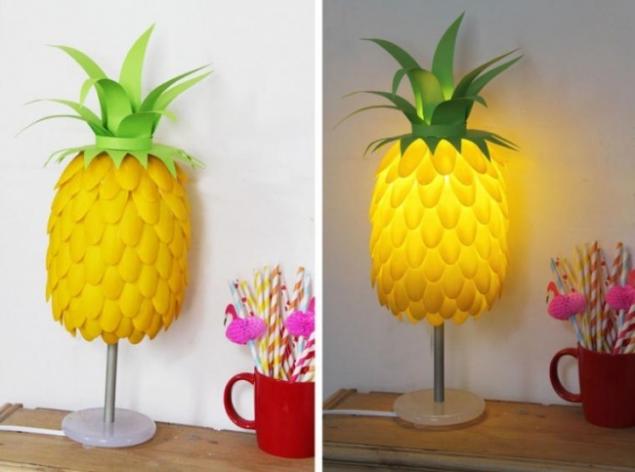 Make a delicious shade possible for this statement.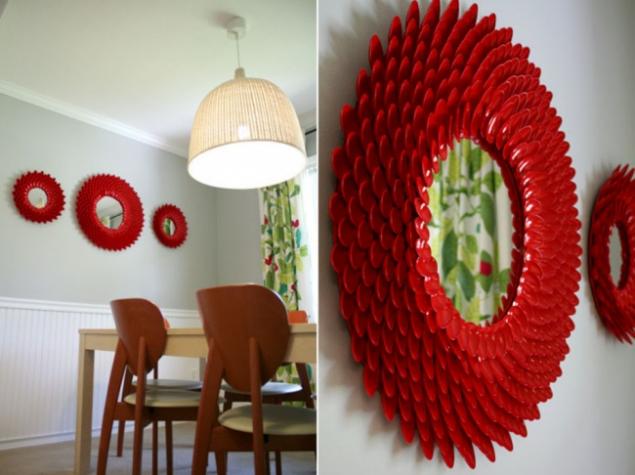 It would seem that the usual plastic spoons. And what happened the magic mirror! This idea is you can bring your own, read this master class.



Books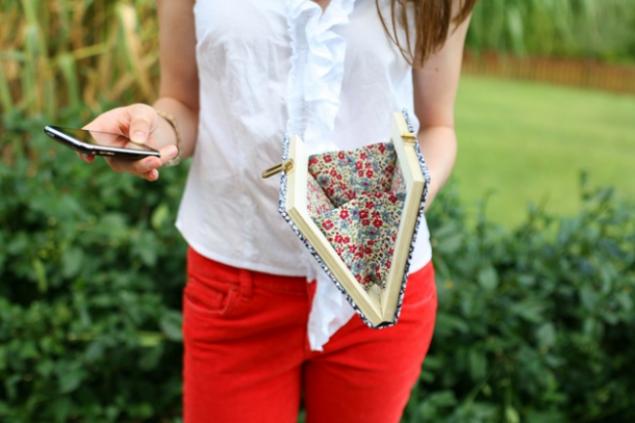 This clutch will love any fashionista.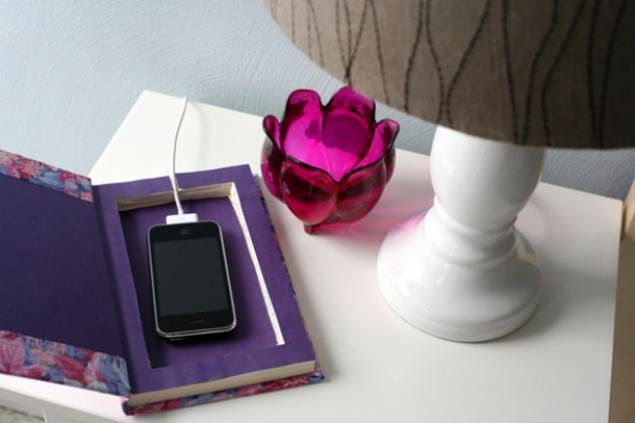 A bit unexpected use of old books, is not it? Detailed instructions are here.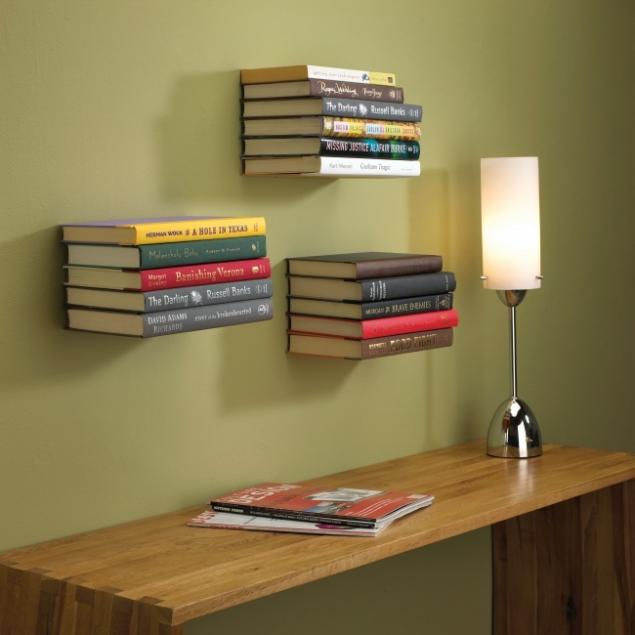 How do I attach the book to the wall, is described in detail in this blog post.



Picture frame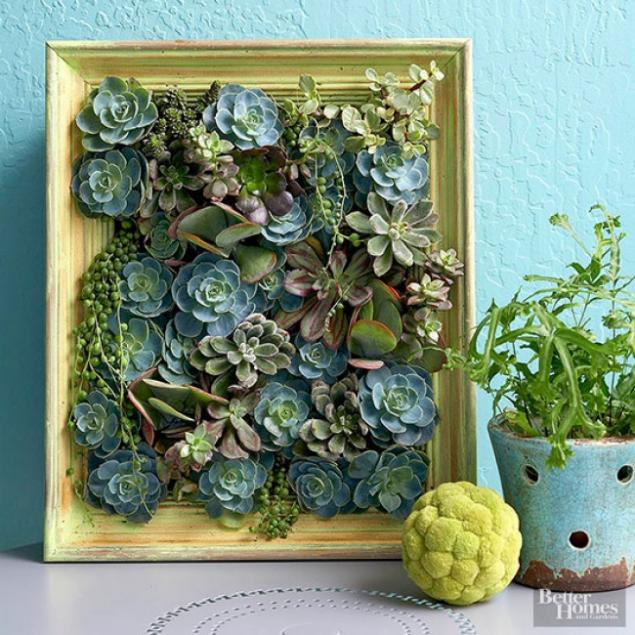 This floral pattern not only looks great, but also the process of its manufacture will seem exciting.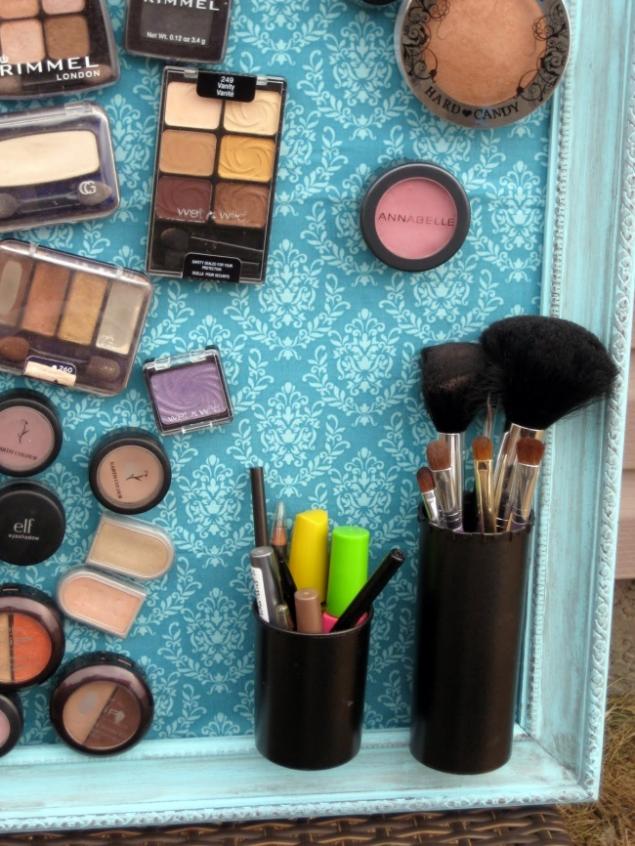 By inserting a magnetic board in the frame and glue tape under the jars, you make a convenient holder for your cosmetic accessories.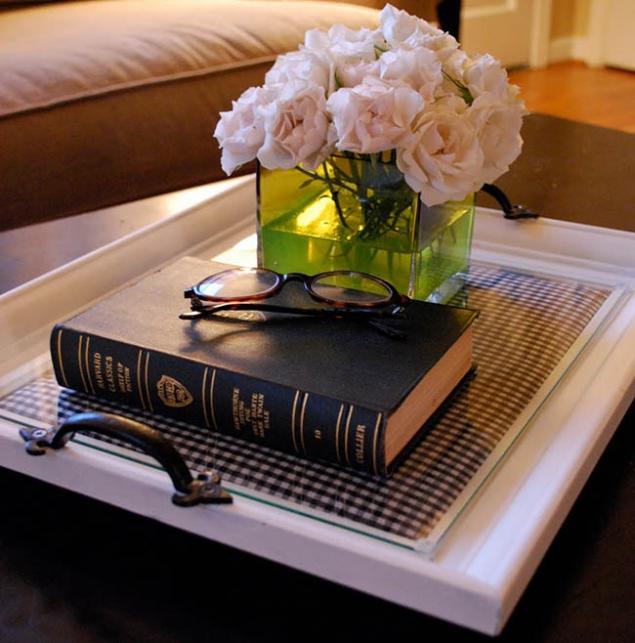 From a medium-sized frame can make a nice tray for small items.










Time sheet of old paintings, and will appeal to the child and mother.



Boxes shoe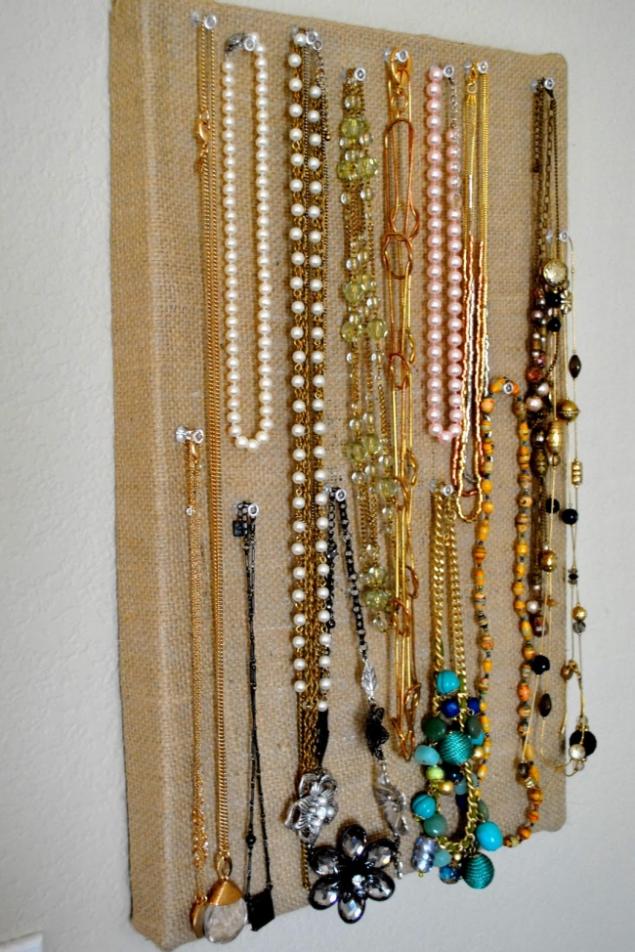 A wonderful option for those women who have accumulated a lot of jewelry!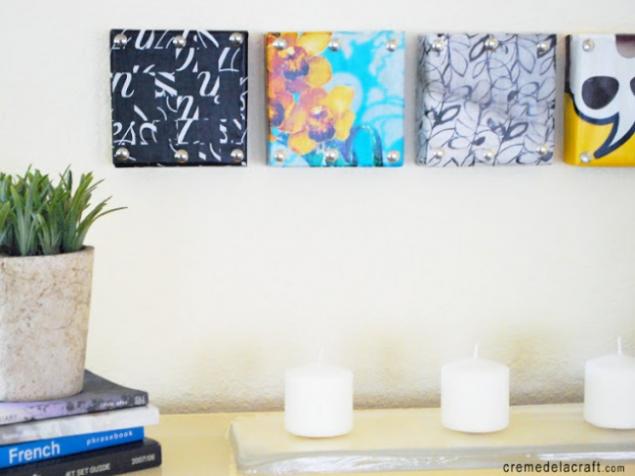 It turns out the box from under the shoe can not only take up space in the closet, and, for example, to decorate a wall.



Hoop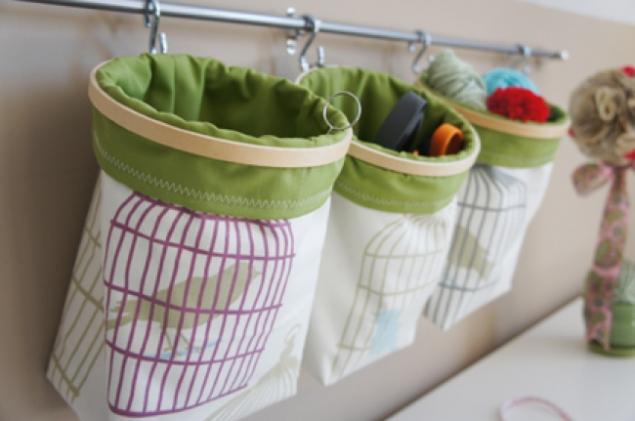 Very comfortable, roomy and pretty baskets, you can store everything - from toys to kitchen utensils



.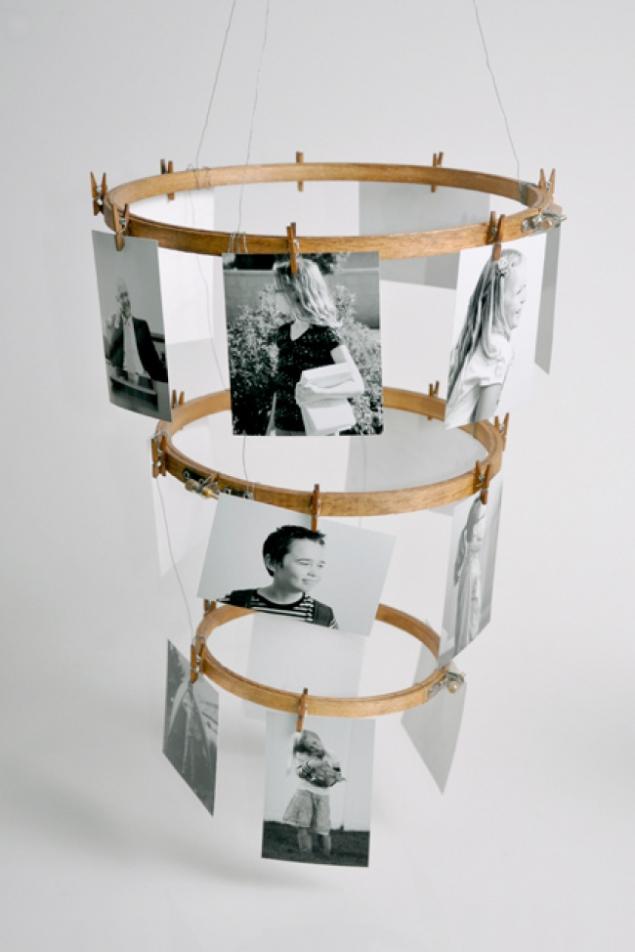 How else to use the hoop? The answer is here!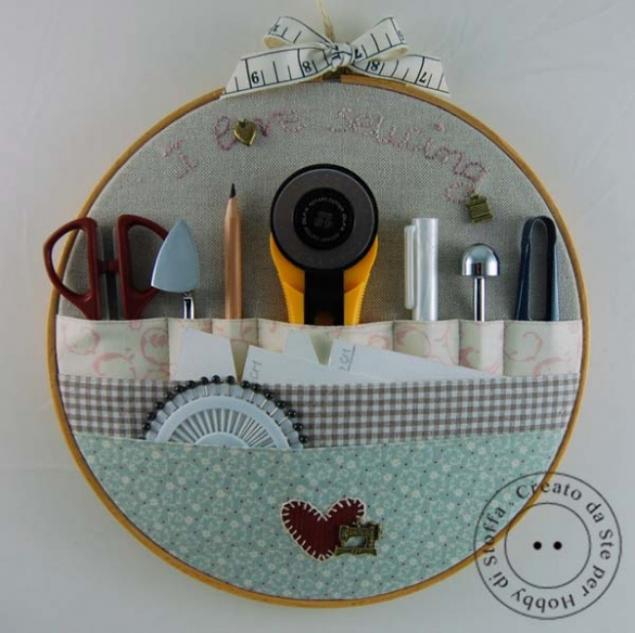 The original organizer for needlewomen.



Designer LEGO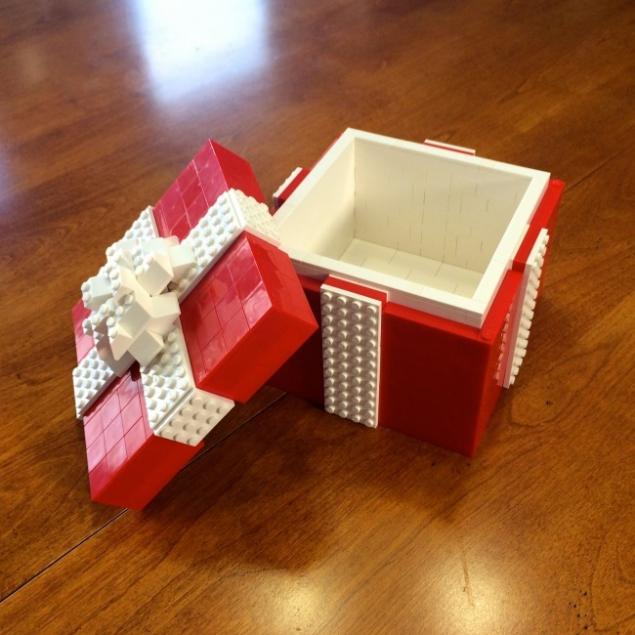 The very moment when the package can be original gifts.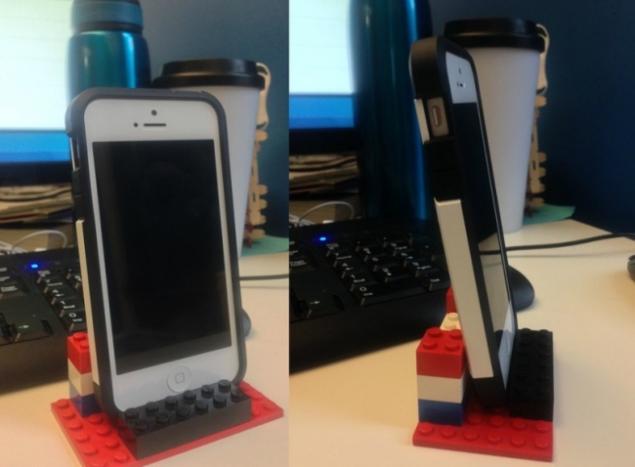 No stand for a smartphone? Made of LEGO.










Another way to use the LEGO diversion.



Board Games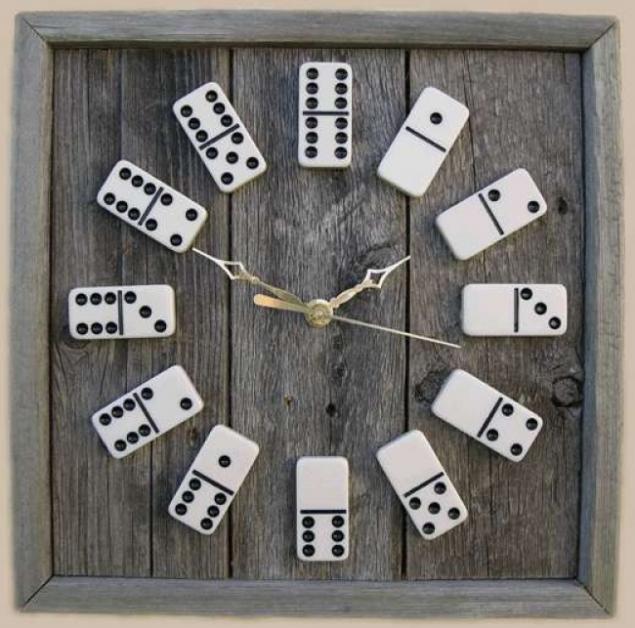 This idea will appeal to creative people.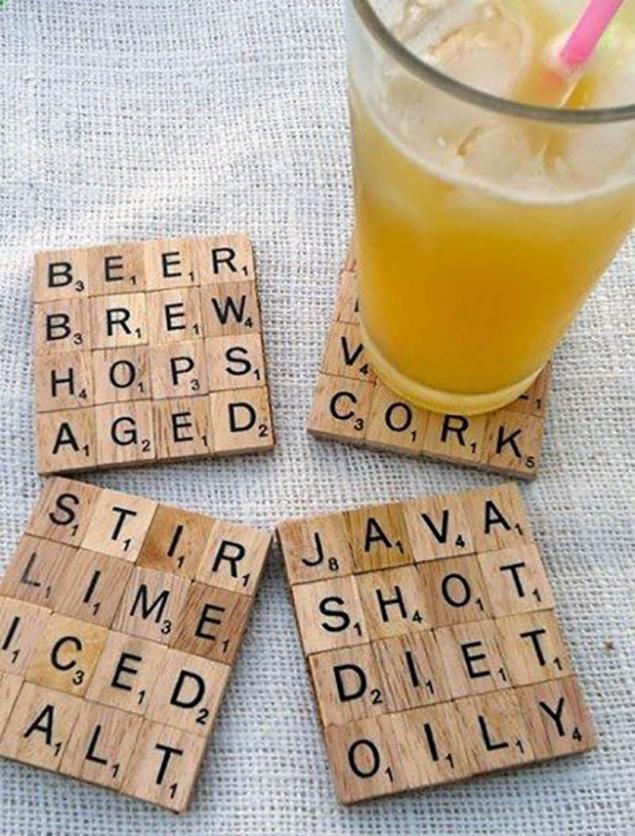 Use the letters of the Scrabble and create unusual coasters hot, encrypting messages in them.



Unnecessary jars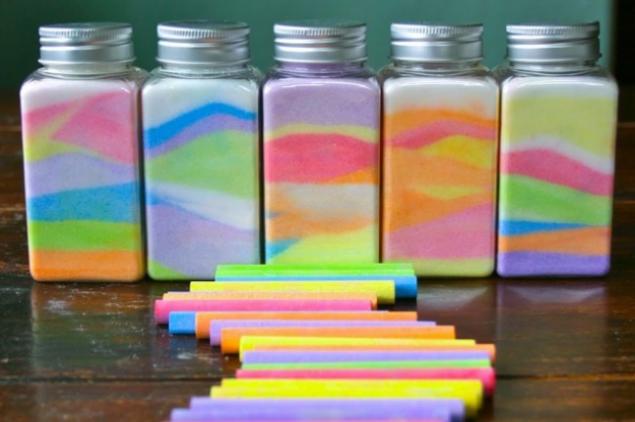 Such a composition will always be pleasing to the eye.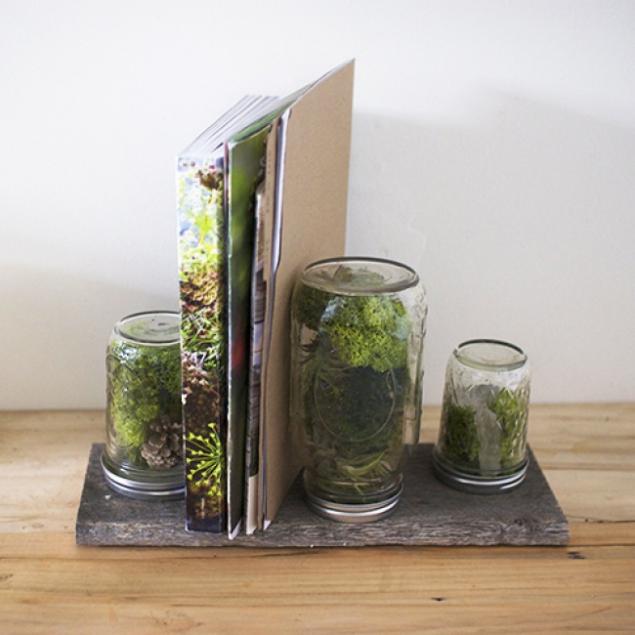 How to make a ekoorganayzer, can be found here.










An original way to put on a prominent place your favorite pictures, taking them out of the dusty photo albums.



Vinyl Records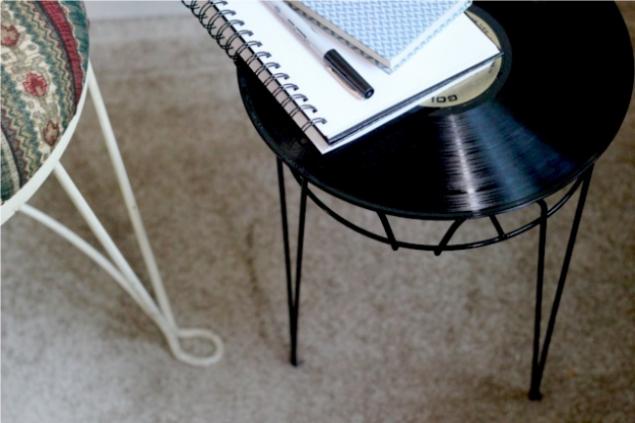 Due to such a simple way that's vinyl record can become a miniature retrostolik.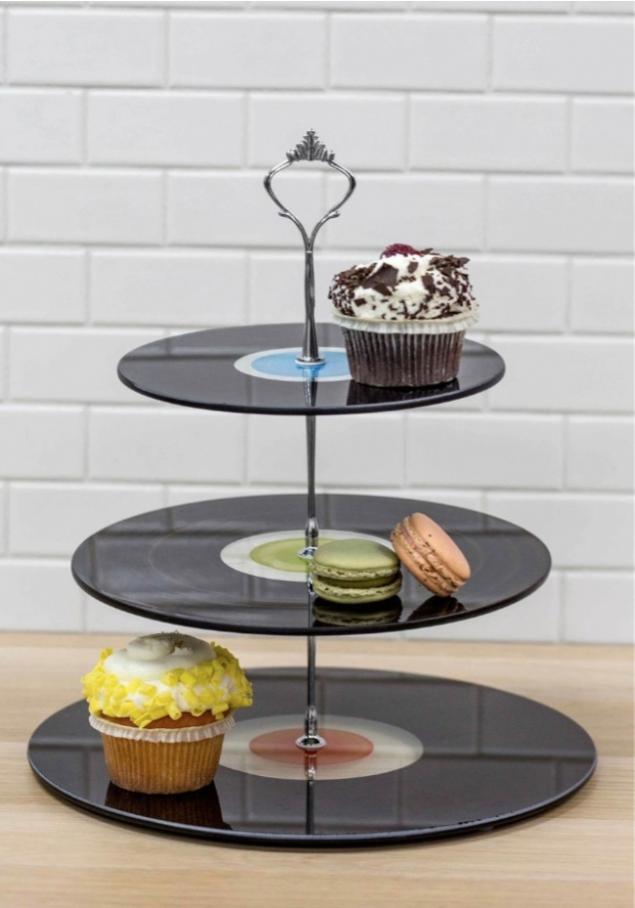 Your guests will love this unusual submission.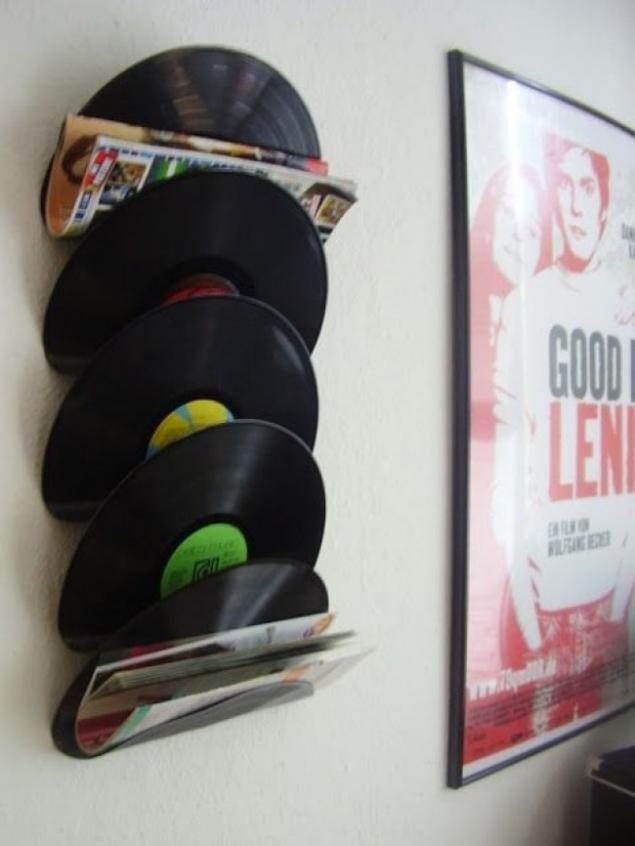 On this idea, see here.



Floppy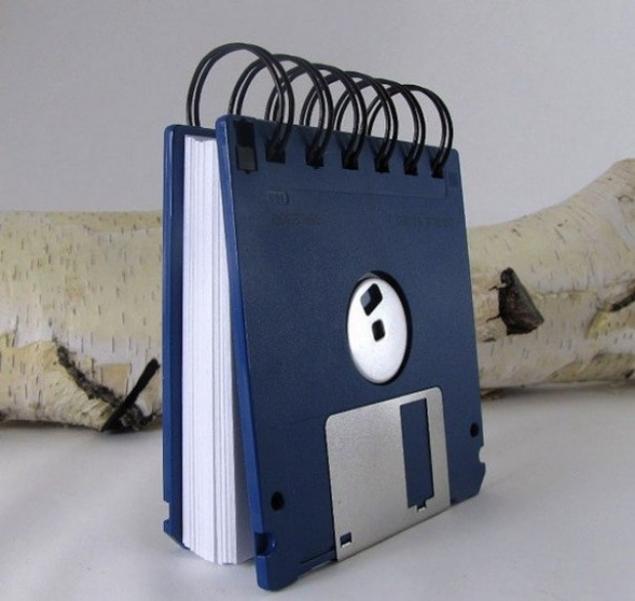 This unusual notebook is a perfect gift for colleagues.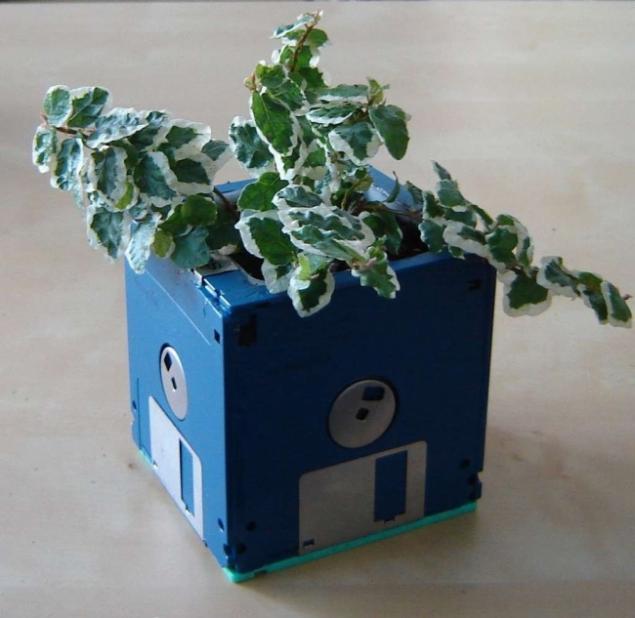 Perhaps the flower pot can be made of anything, but on this version you can hardly guess earlier.



CDs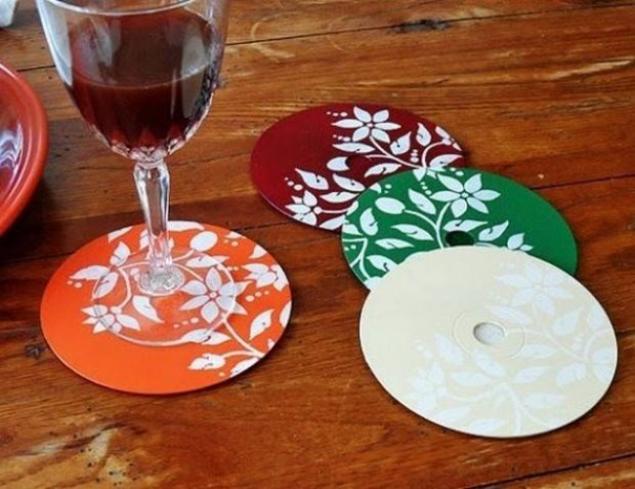 These coasters hot to do with their hands is not difficult. You just need to read the instructions.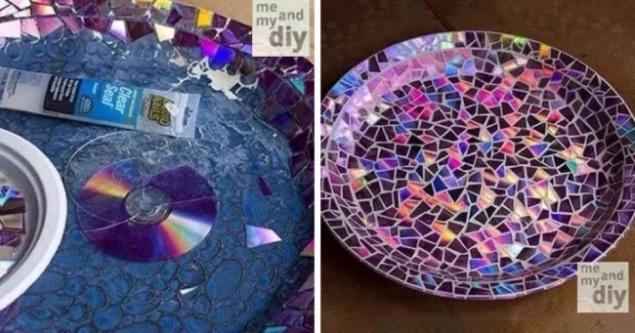 If you have lying around the house unnecessary drives, do not rush to throw them out - they may find new life as beautiful dishes, and the details can be found here



.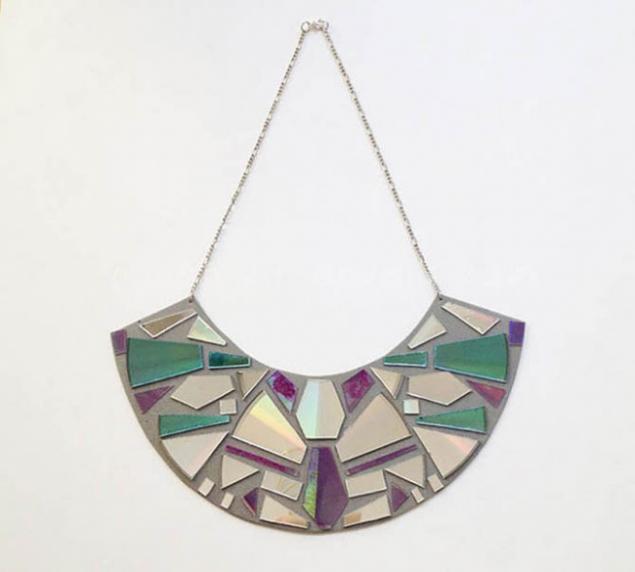 Such decoration precisely emphasize your individuality and creates a unique image.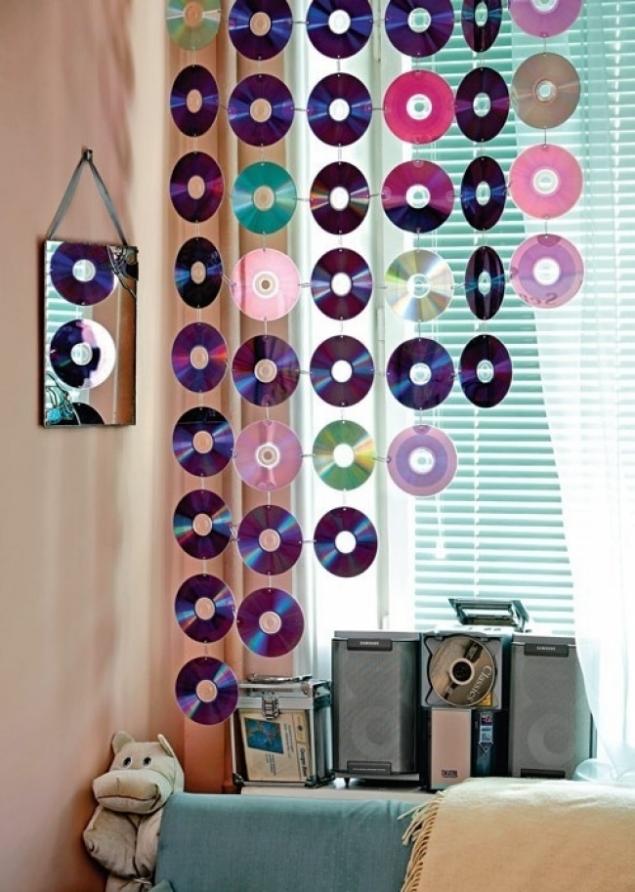 CD era is over, therefore, they need a new application.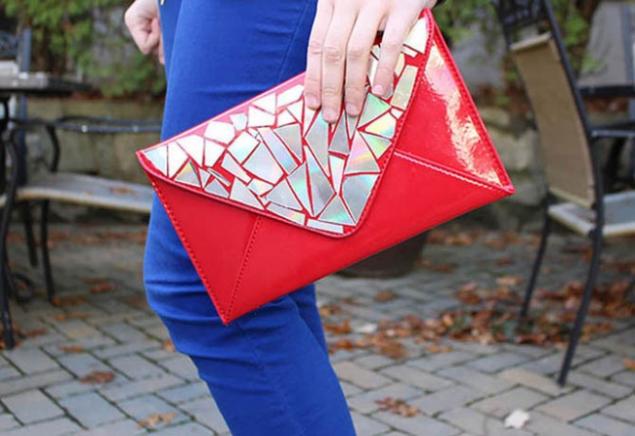 One way to breathe new life into the bag overexposed.



Plastic Bottles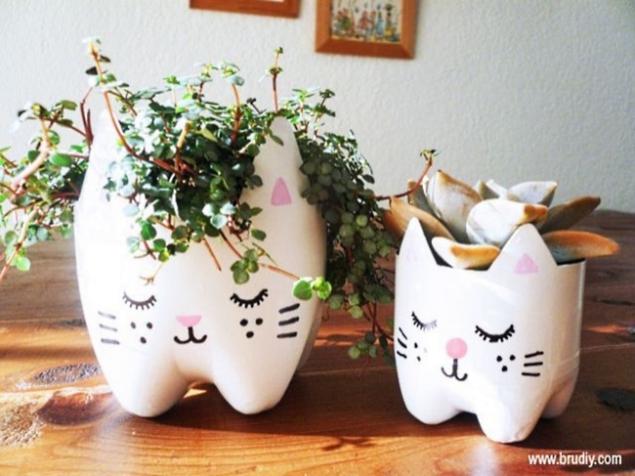 From plastic bottles produced lovely pots of flowers in the form of seals. Detailed instructions are here.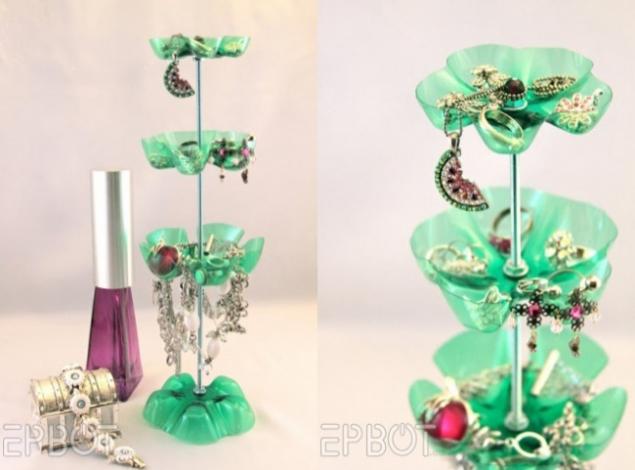 This stand is suitable for those who prefer to decorate were always at hand. How to make it yourself, read here.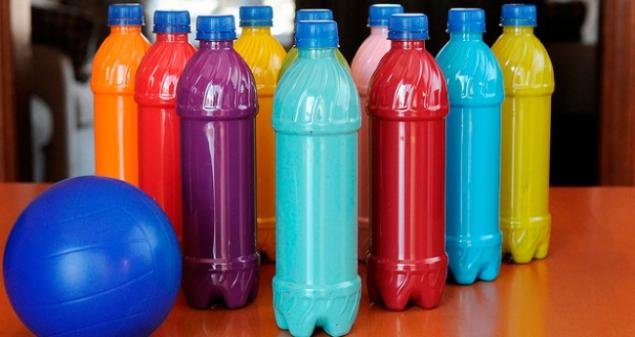 From empty plastic bottles will be released other than the pins for bowling, especially to fill them with colored water.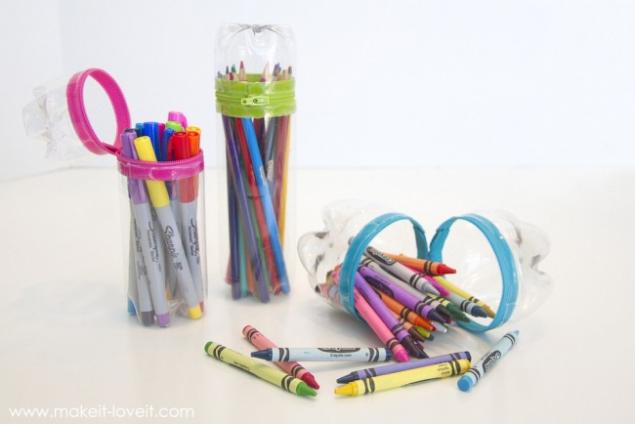 Here you will find another interesting option is put to use the accumulated plastic bottles.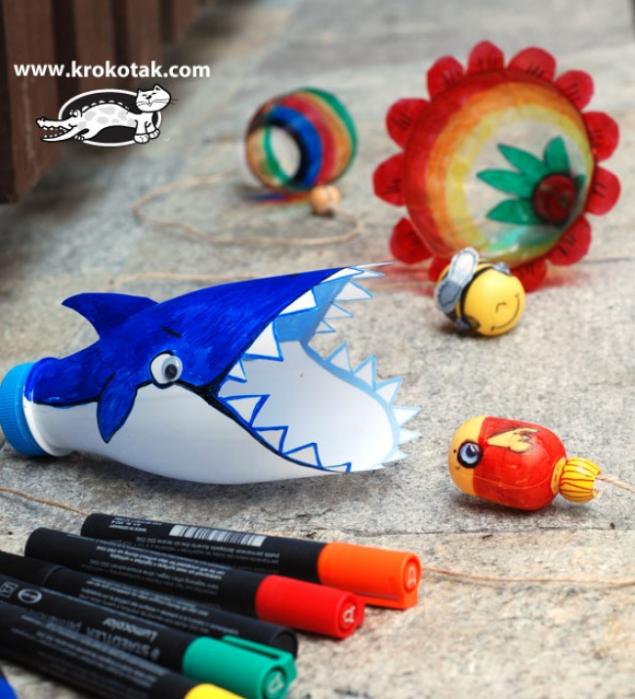 How to take a child with the help of a plastic bottle, read here.



Corks out of bottles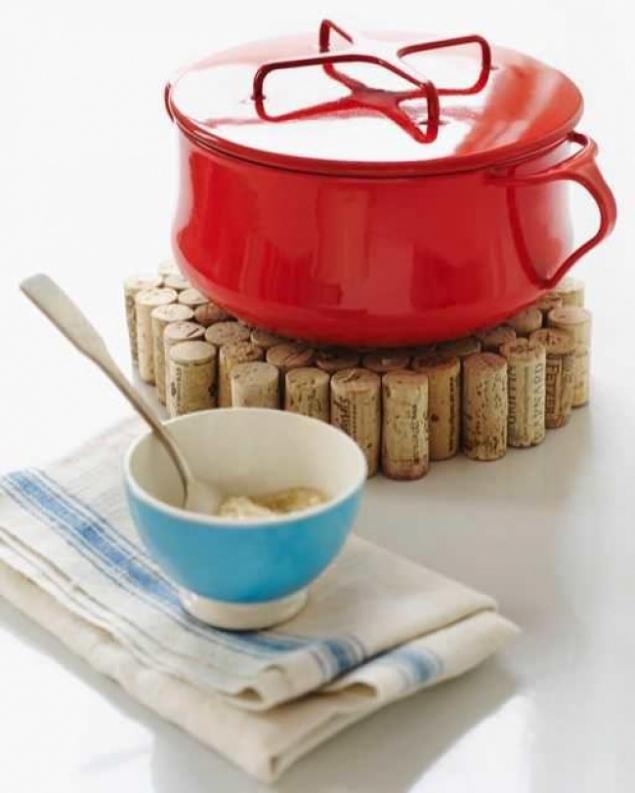 Original Stand grace any dinner table at home and at the cottage. Photos and tips you will find on this site.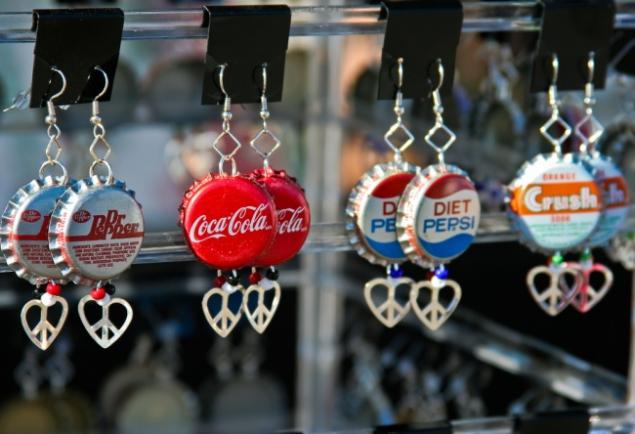 These ornaments will be to the taste of many fashionistas.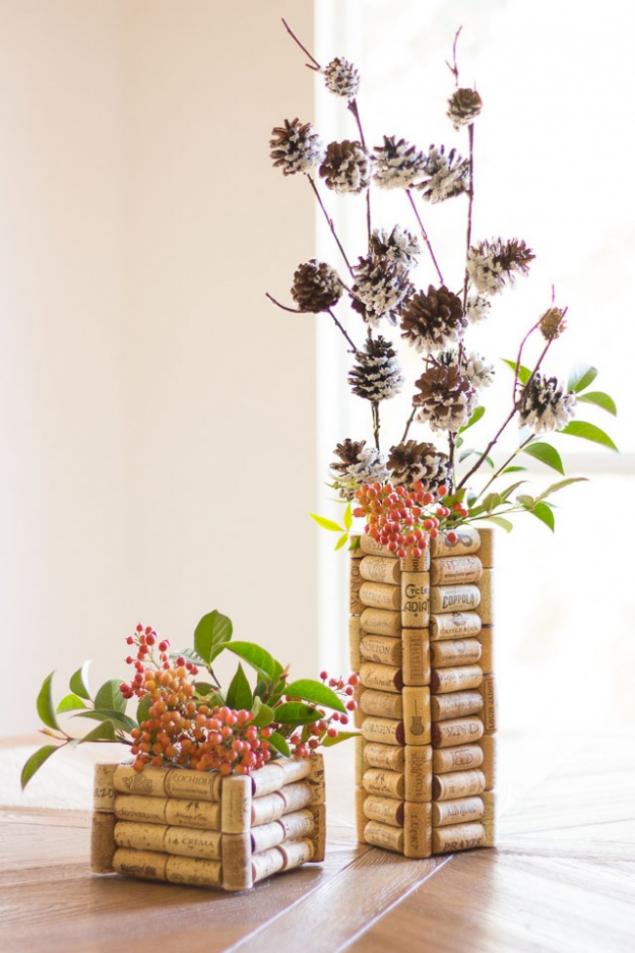 An original way to transform a bit of home interiors.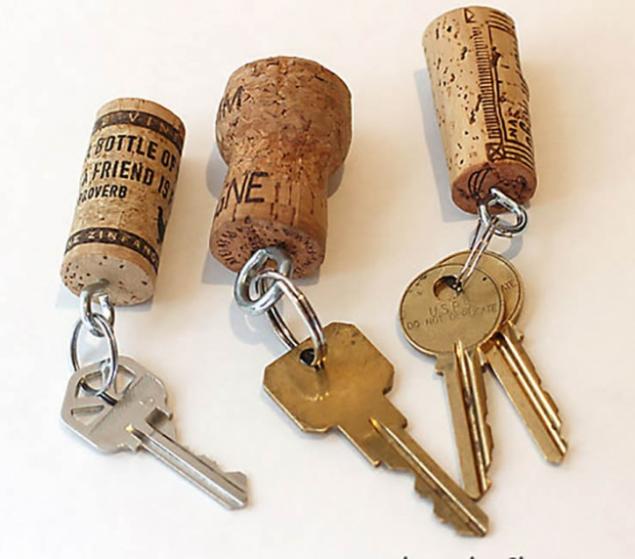 With this keychain your keys will never drown.



Cutting board






With such an original stand is convenient to use the tablet in the kitchen.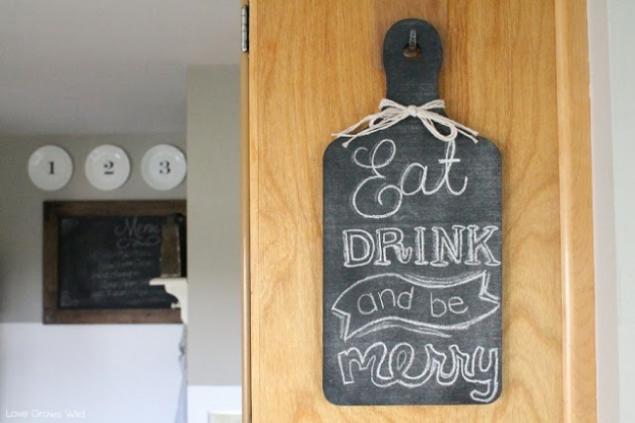 Write a list of products or to leave the lovely wishes his family may be on such an original slate.



Cans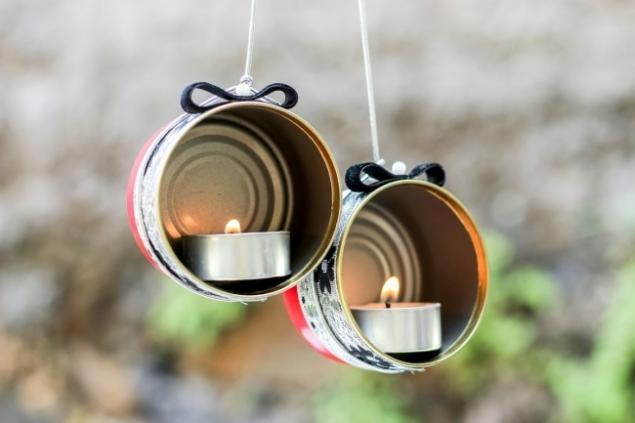 It appears, from cans make great candleholders! Do not believe me? See for yourself here here.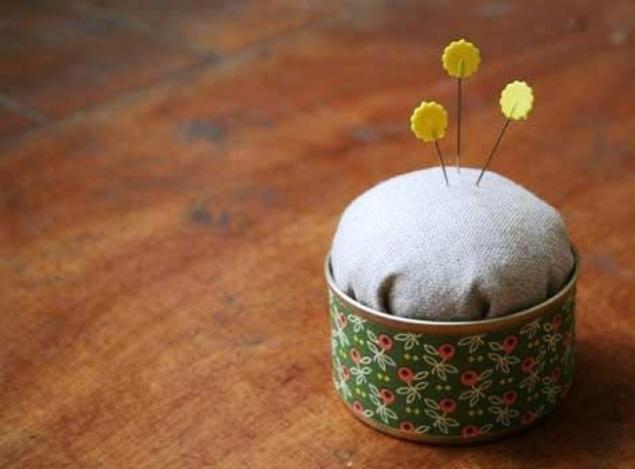 To needles are not littered with anywhere, do most of the original needle bar with your hands.



Bank of potato chips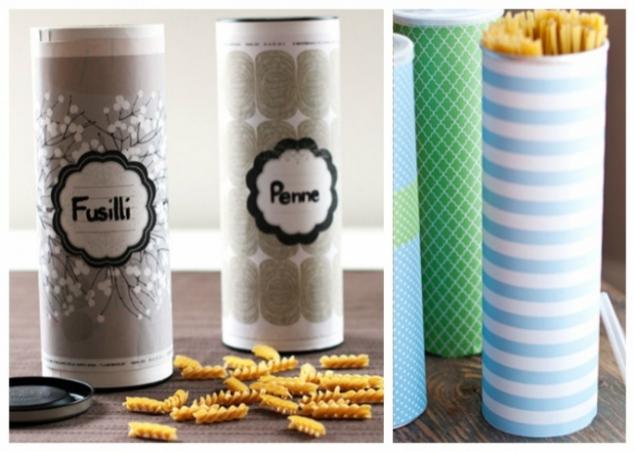 Bank extended form just created to store the spaghetti.



Bulbs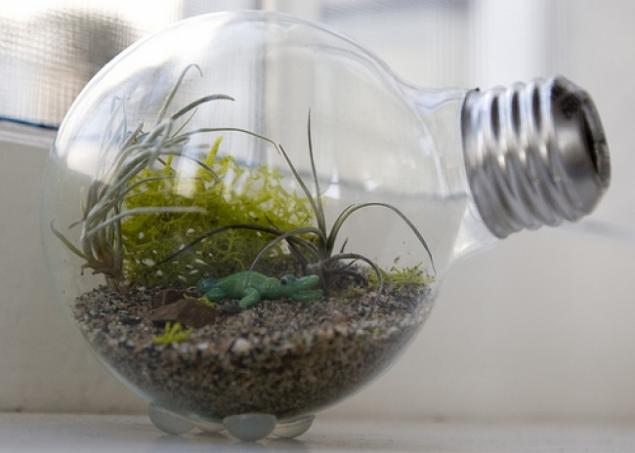 A small terrarium directly in your light bulb. Instructions for creating this miracle can be seen here.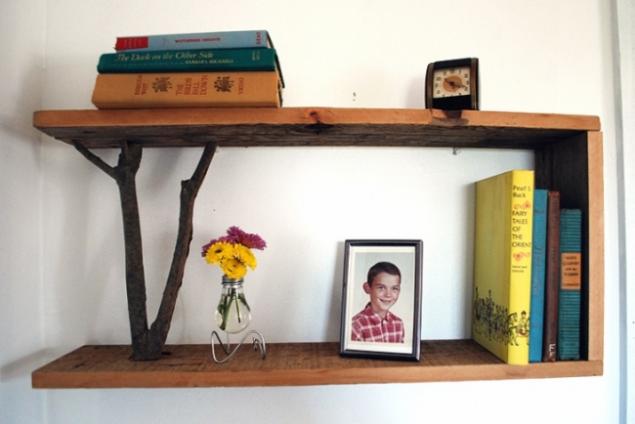 Who said that the only purpose of the bulb - it emit light? Here, for example, you can see how to make a vase out of the bulb.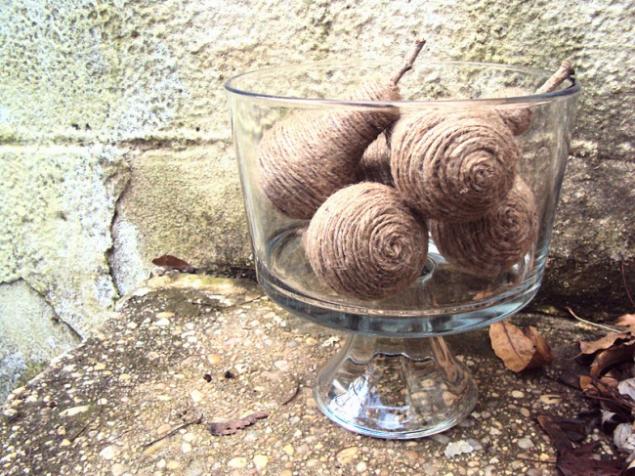 Ornamental pear will become a highlight of your interior.



Wrenches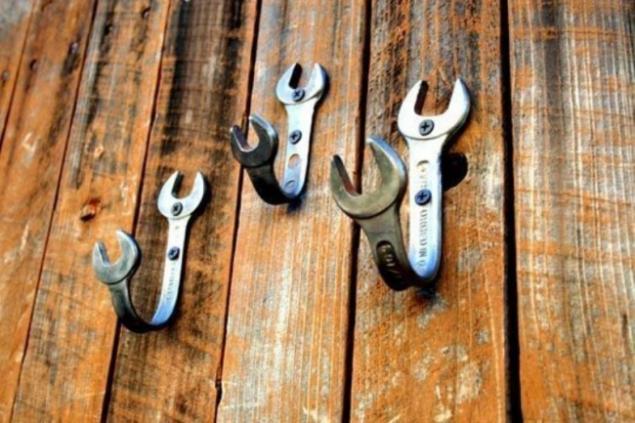 For these hooks always find a place in your garage or at the cottage.



Old castles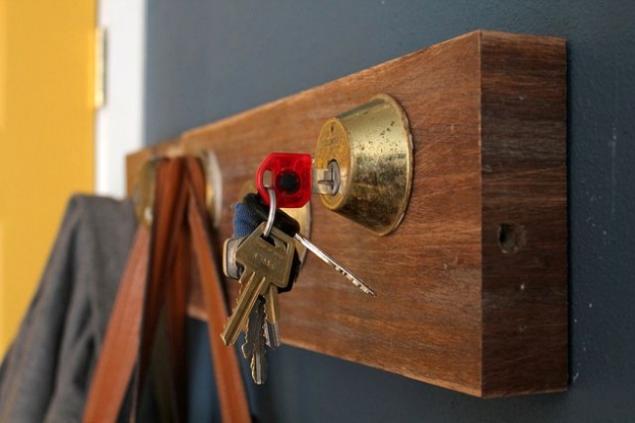 Thanks to this method of key storage problems finding them will no longer arise.



Suitcase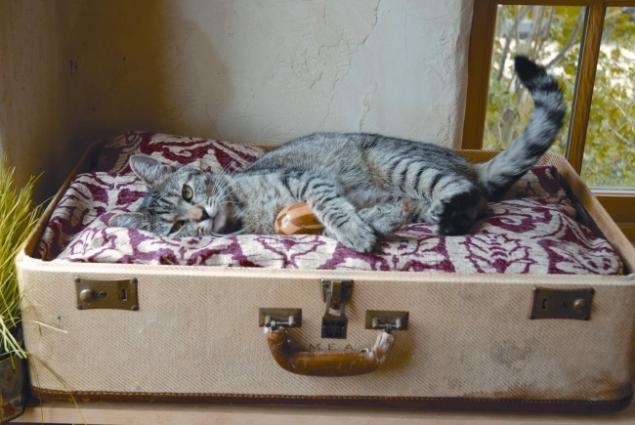 About this wonderful idea can be read here.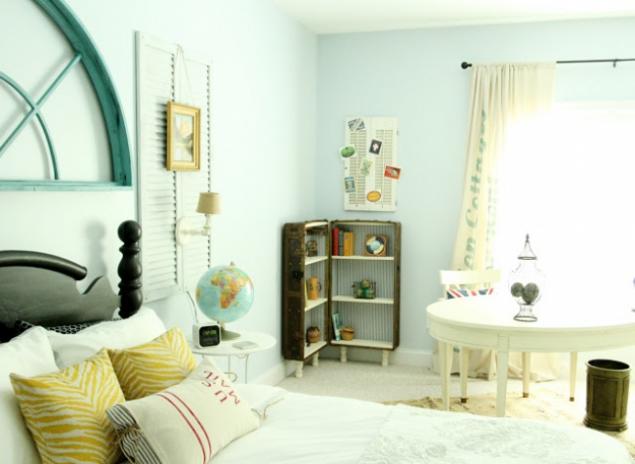 Simple suitcase can become supernahodkoy interior in almost any style.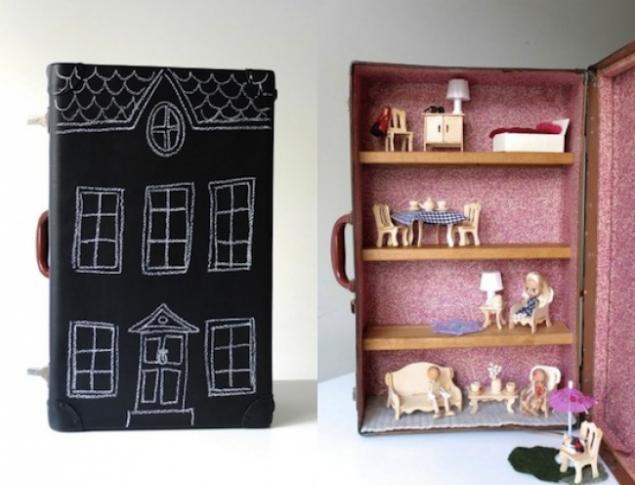 A very simple way to please their children here.



Old tires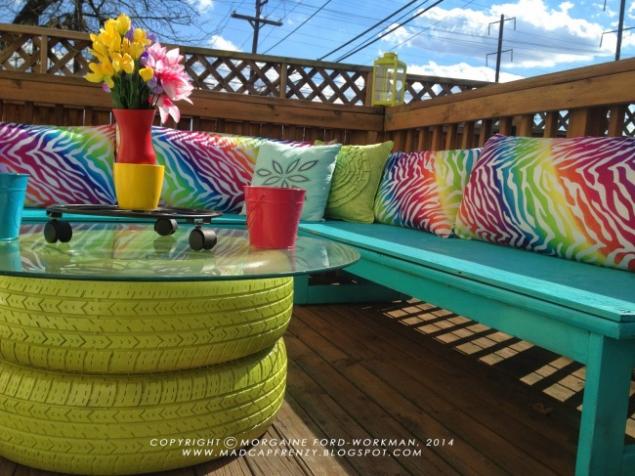 Table of tires - a great option for your problem



.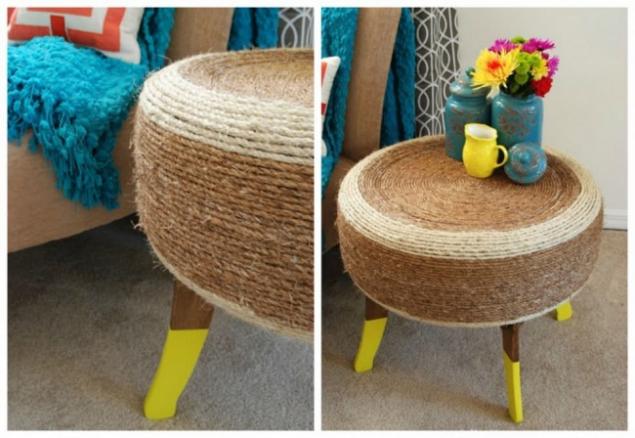 To turn an old tire in such a fashion table, you will need several meters of thick rope and a little effort.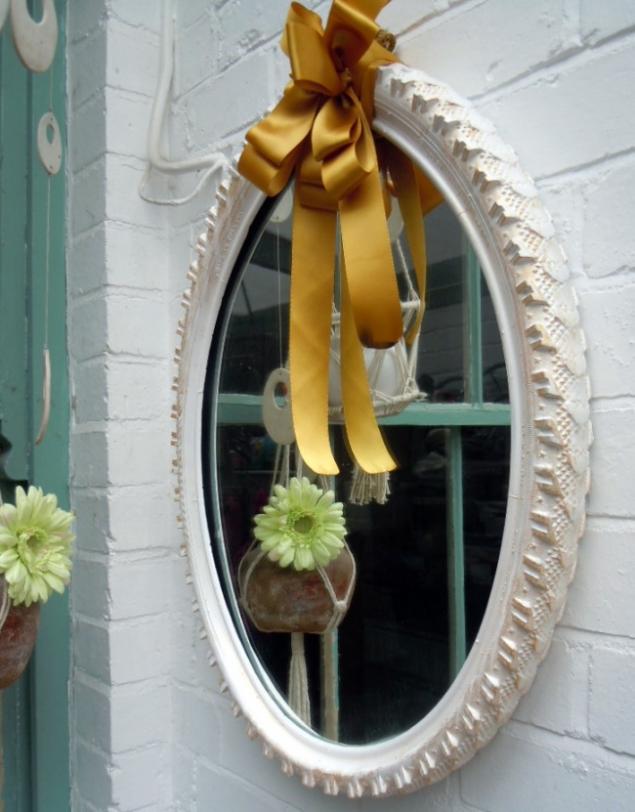 you can make a mirror from a bicycle tire.



Unnecessary Globe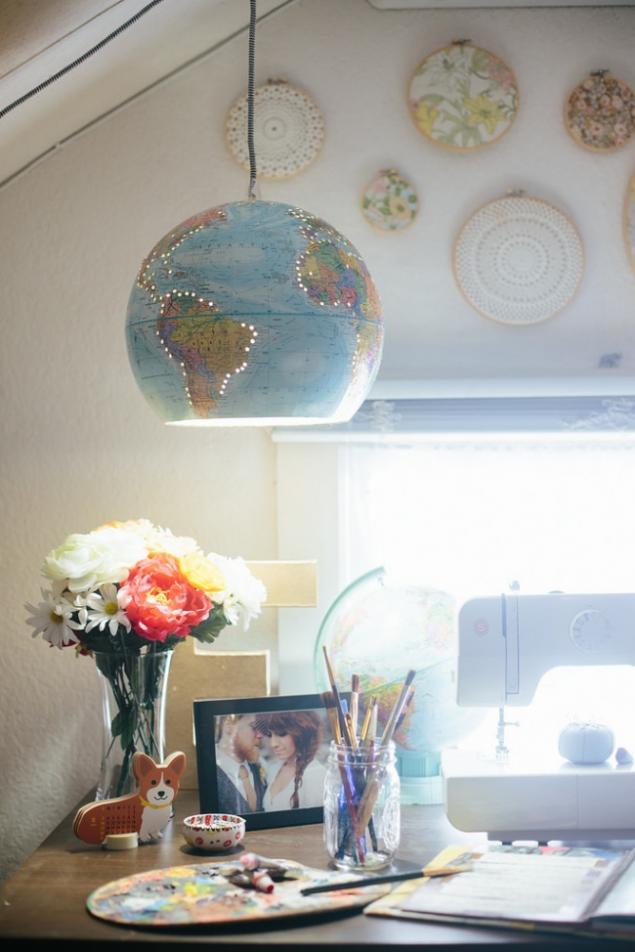 The whole world right above your head! How to make a lampshade, can be found here.



Bicycle Wheel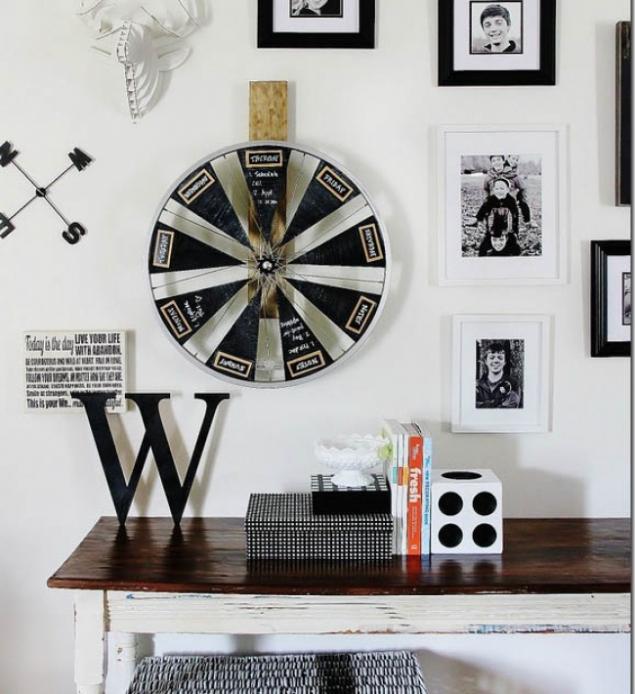 See how to make such an unusual decoration on the wall here.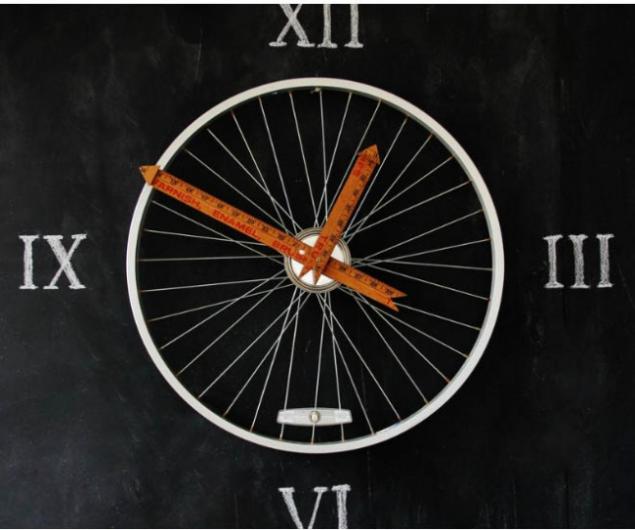 It seems that the clock can be made of anything, but they will look particularly original of this subject. Instructions can be found here.



Coins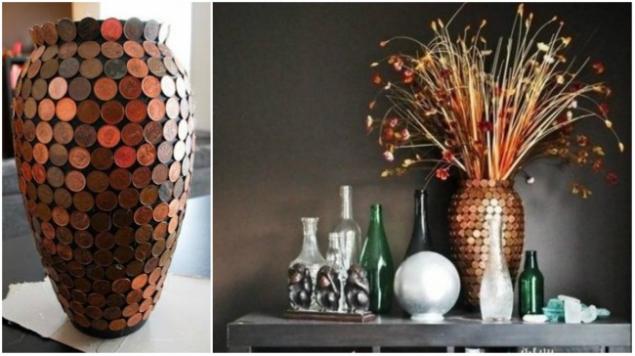 Crafts of the coins are an excellent idea to diversify your interior or to make an original gift to friends.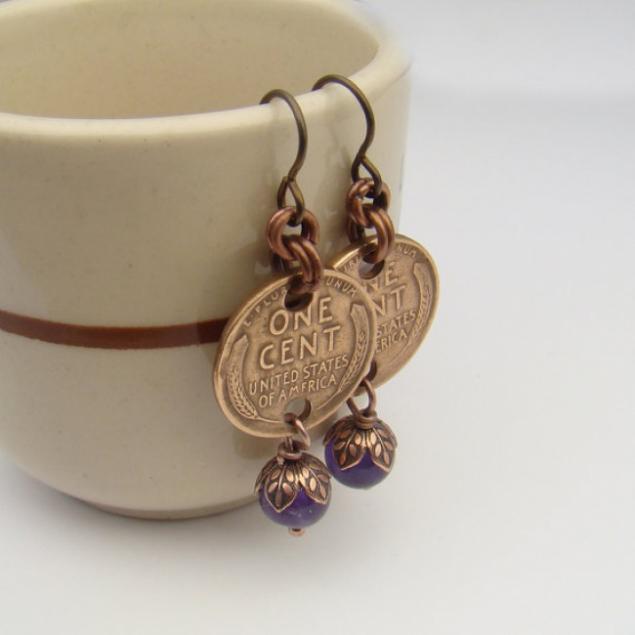 Coins, imported from other countries, can be used as unpretentious jewelry, like so.



Chandelier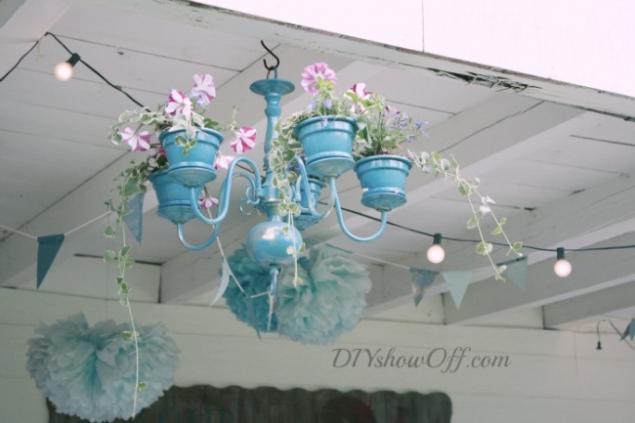 Chandelier can please not only light, but also the beauty of the flower, and instructions on how to make such a beauty, is here.



Bottles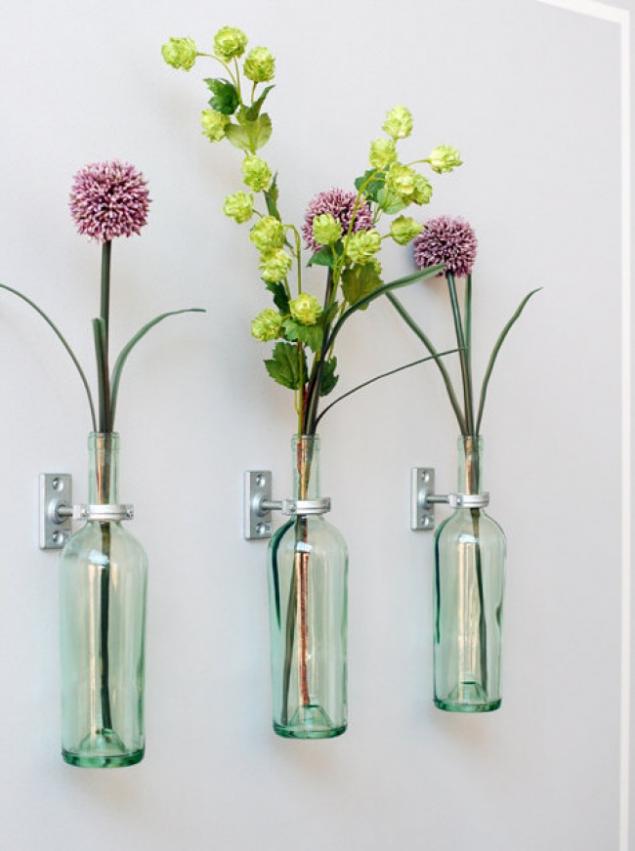 < br>
Lightweight, stylish, original and beautiful! A user manual can be found here.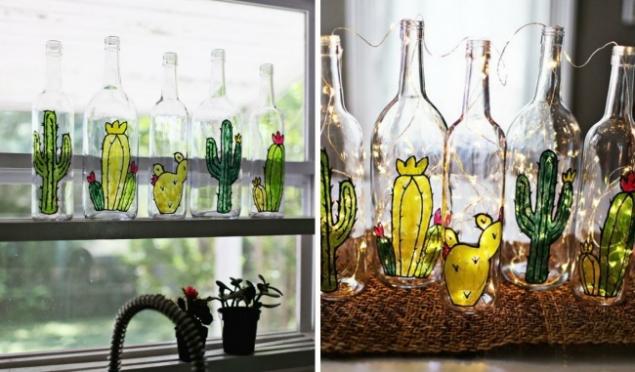 Yes, a simple bottle, special paint and your imagination. Try it - you will not regret



.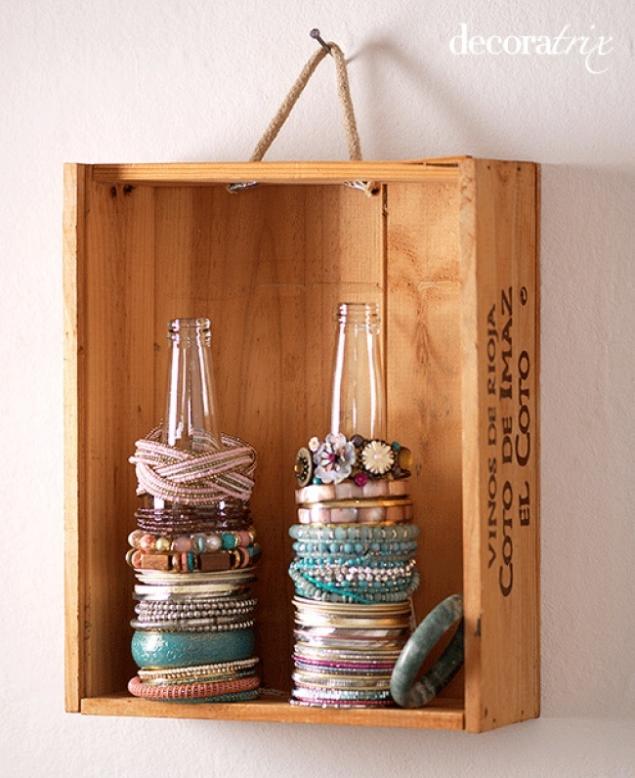 Another way to put things in order. Here you will find a description and a few ideas.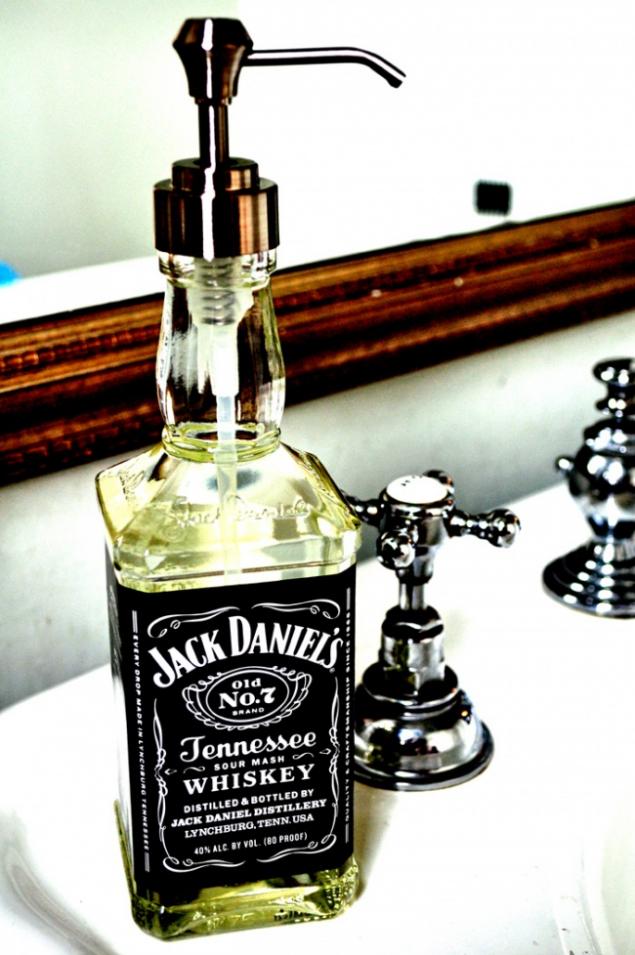 The original container of soap made from old Jack Daniel's bottle.







Photos on the preview gracehandmade / facebook


See also:
100 cool options like you can use a decorative scotch
34 brilliant way to make your apartment more comfortable
15 ideas for a corner, where the entrance is forbidden to women


via www.adme.ru/svoboda-sdelaj-sam/15-idej-dlya-ugolka-kuda-zhenschinam-vhod-zapreschen-1313015/
Tags
See also
New and interesting
New and interesting