Drink Pepsi
Most of the new flavors to Pepsi made to first be tried out for the markets of the US and the UK. But there are "versions" for other countries. For example, in Japan than anywhere else unusual taste popular options. Pepsi Baobab - with a taste of baobab or Pepsi Shiso - a perennial grass extract of perilla.
Pepsi Blue Hawaii, pineapple-Pomerantseva taste.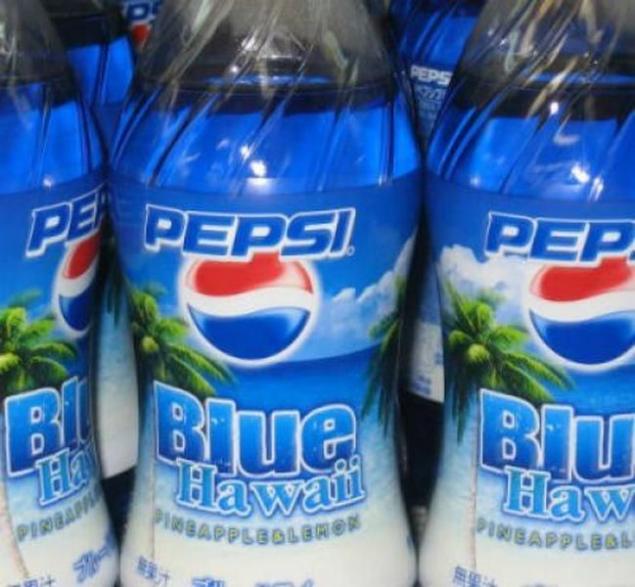 Pepsi Ice Cucumber, cucumber flavor.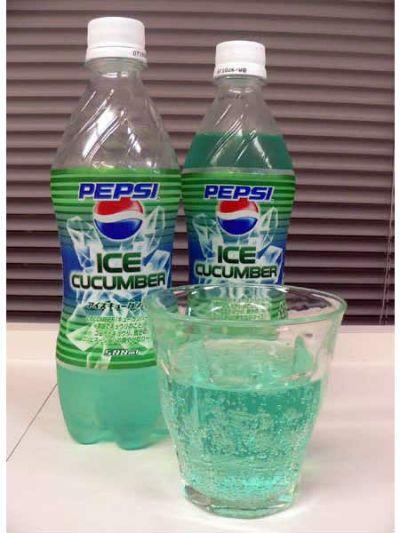 Pepsi Pink, the taste of strawberries and cream.
Coca Cola
Surprisingly, by Russian standards, tastes are represented in New Zealand - «Coca-Cola Raspberry» and «Coca-Cola Citrus" in Bosnia-Herzegovina have Coca-Cola Blāk, Coca-Cola M5, the French can enjoy Coca-Cola Light Sango, and the British - Coca-Cola Orange.
Before going on any given market the opportunity to taste each individual studied in great detail, in consequence of the withdrawal of the decision. In Russia, for example, has not brought Diet Coke, considering that the brand Coca-Cola Light is stronger.
Coca cola with Orange, orange flavor.
Coca Cola Blak, the taste of coffee.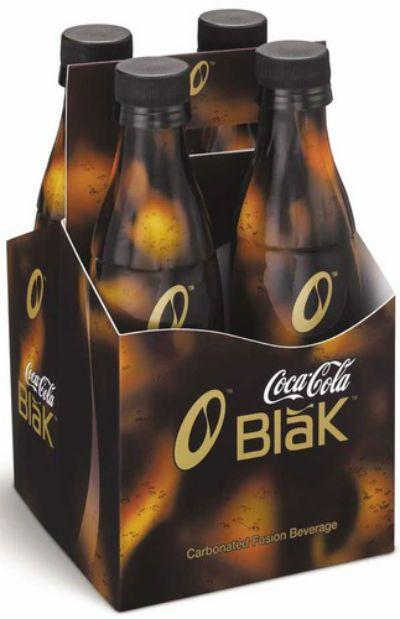 Coca-Cola plus Catechin, the taste of green tea.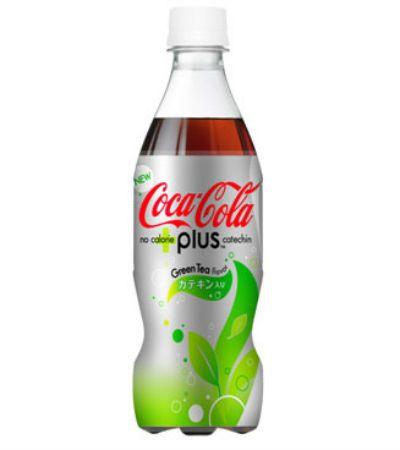 Coca-Cola Cherry, cherry taste.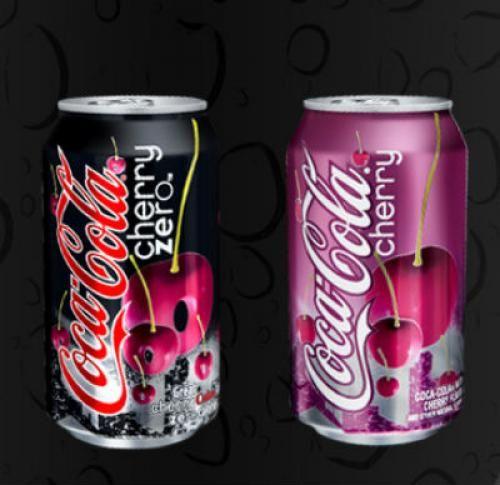 FANTA
Currently, the world produces about 70 different kinds of drink Fanta: in Serbia, Montenegro and Croatia sold Fanta-Shokata with elderberry Armenia sells delicious Fanta Exotic (at what her drink more than the usual orange, lemon and mango, which are also sold) , to Switzerland and the Netherlands sold Fanta with taste of blackcurrant.
Fanta, milk flavor.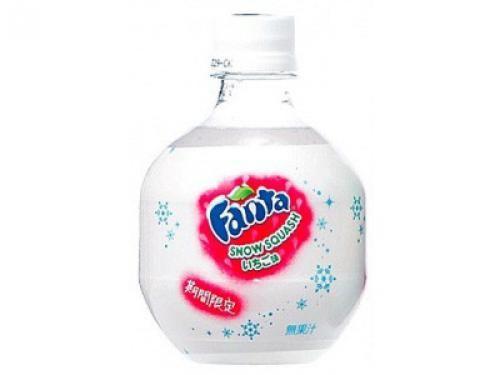 Fanta-Shokata, with the elder.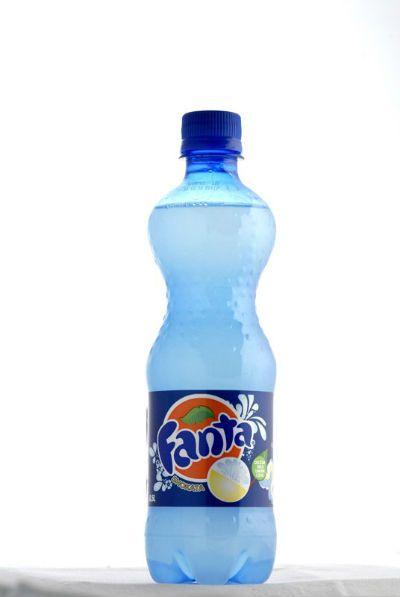 SCHWEPPES
The range of drinks Schweppes, produced in the world, extending from pure sparkling water (Schweppes Soda) to exclusive national brands, produced only in certain countries. For example, Schweppes Cranberry Spice with an unusual combination of cranberries and spices, produced in Russia, Belarus and Ukraine.
Schweppes Soda Water, water silnogazirovannaya.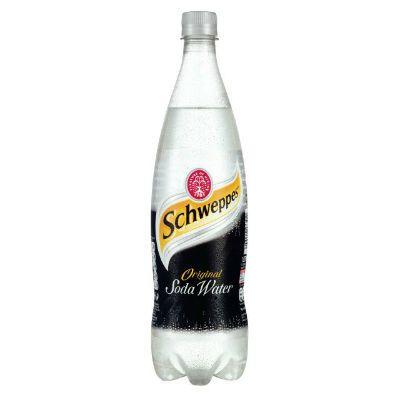 Schweppes Tomato, tomato mix.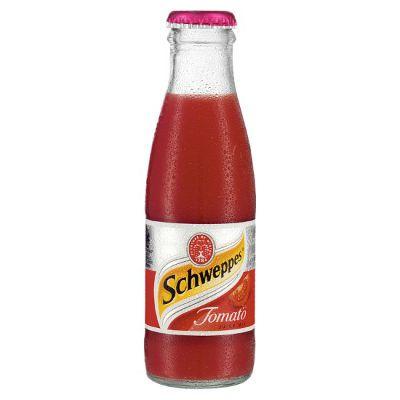 Schweppes Blackberry & Vanilla, blackberry flavor.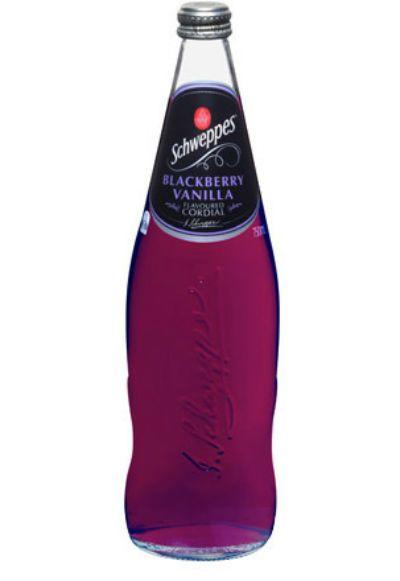 Sweets KitKat
Today KitKat is sold in 72 countries, almost each recipe Kit Kat bars varies slightly to conform to the wishes of local residents.
In Japan, the range of amazing diversity. For example, in this country, Kit Kat can not only eat, but also to drink. Occasion "vegetable of the day" was released and vegetable drinking chocolate KitKat.
KitKat, green tea with milk.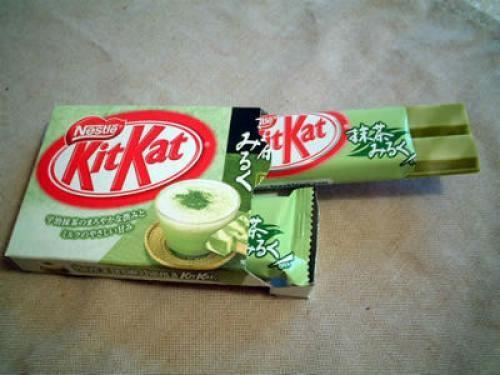 KitKat Strawberry, strawberry flavor.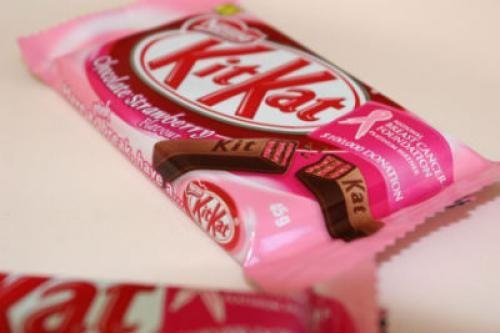 KitKat Wasabi, tasteful Japanese wasabi horseradish.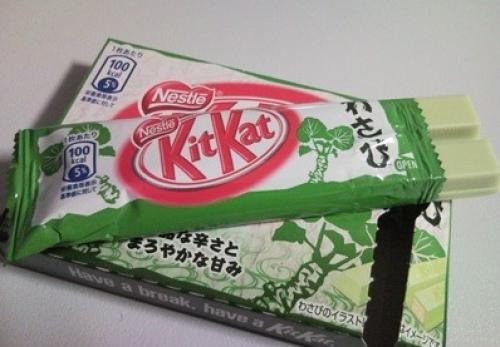 KitKat Ginger Ale, lemonade flavor.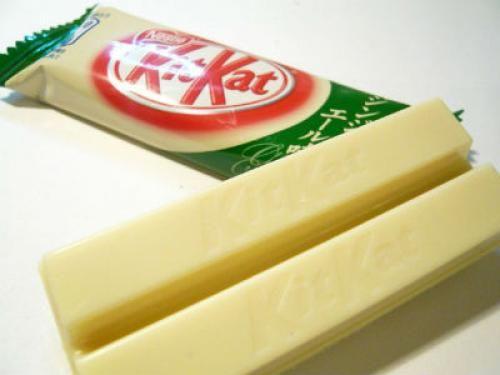 M & M's
The manufacturer has spared no effort or resources to develop and create new products that can attract the attention of consumers in different countries. There are different flavors and fillings M & M's: milk chocolate, dark chocolate, puffed rice, mint chocolate, peanuts, almonds, coconut, wild cherry, and peanut butter.
M & M's Pretzel, sweet chocolate with salted pretzels.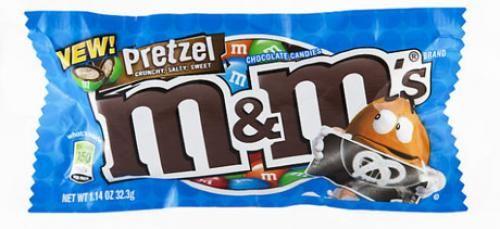 M & M's Mint, Mint in dark chocolate.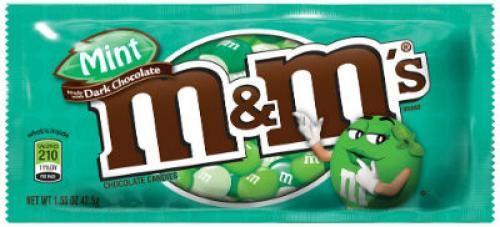 M & M's Coconut, coconut taste.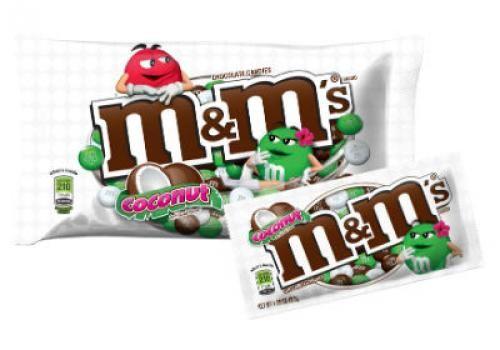 M & M's Peanut butter, peanut butter inside.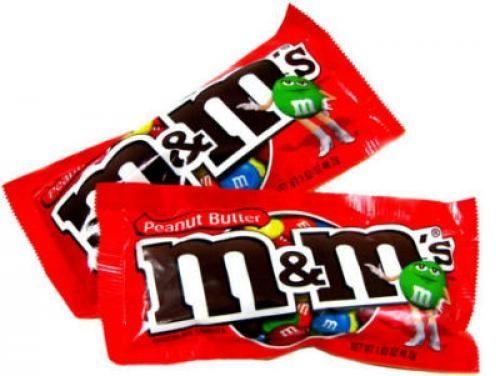 MILKY WAY
There are different versions of the bars Milky Way, with its own characteristics. The American version of the Milky Way candy bar made of chocolate nougat covered with milk chocolate on top, and is the equivalent of a chocolate bar Mars.
European and Australian versions are made of nougat, which is much easier than nougat Mars. Because of the low density of the Milky Way floats in the milk without dipping. The European version of the candy bar has a vanilla taste, until 1989 had a chocolate flavor. The Australian version - chocolate flavor.
Milky Way Midnight Dark, dark chocolate
Milky Way Simply Caramel, caramel.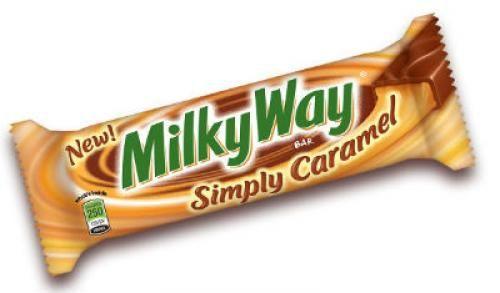 Milky Way magic stars, the air in the form of chocolate stars.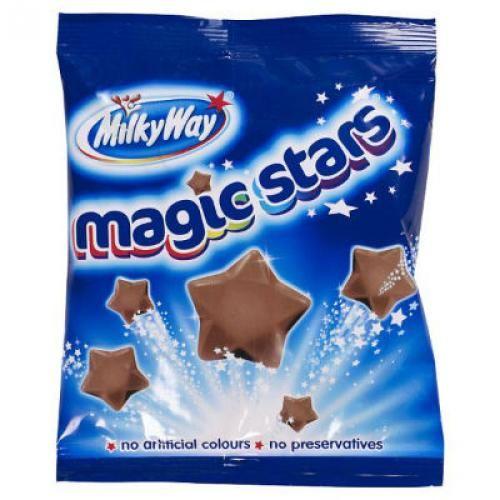 Snacks LAY'S
Assortment policy of the company is selective positioning of various types of products in various regional markets. Potato chips are sold with interesting names of tastes, "kiwi", "blueberries", "mango", "lychee", "cucumber", "lemon", "curry", "magic masala» (magic masala), «mint mischief" ( mint mischief c lime and pepper), "wasabi", "ketchup", "bacon tough guys» (smokey bacon - a play on words from the English. smoke, smoke), "cherry tomatoes» (Cherry tomato), «algae to Kyushu »(kyushu seaweed). In Russia, every year the company Frito Lay, taking into account the requirements of consumers to the range, is launching new flavors of its products.
Lays salt & vinegar, salt and vinegar.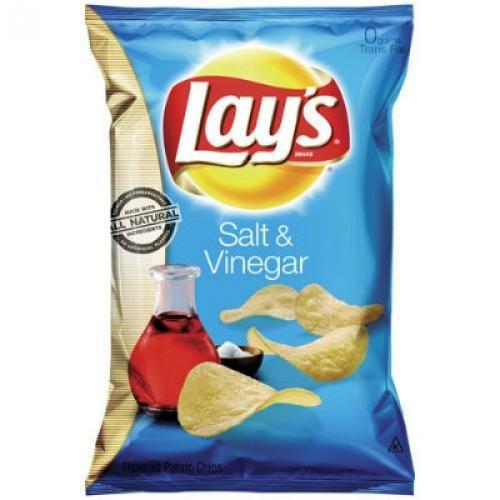 Lays bolognese, bolognese sauce flavored.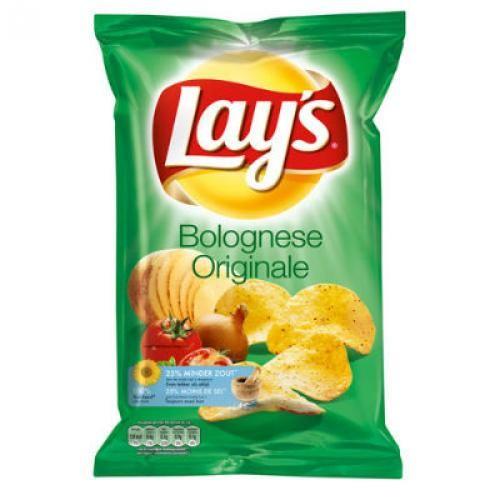 Lays Kettle Cooked, cooked in a pot.
Lays Limon, with taste of lime.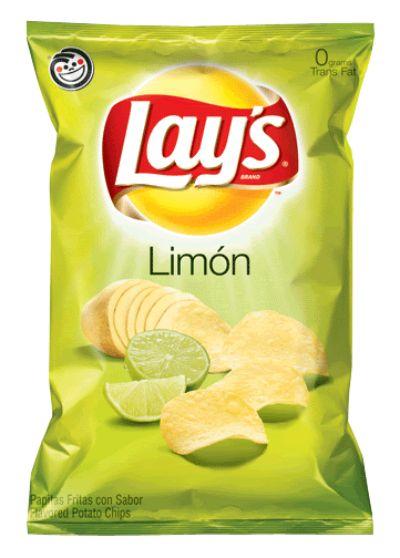 Pringles
Today, Pringles potato chips are sold in 45 different flavors. They are divided into standard (paprika, bacon, cheese, original, BBQ Steak), Exclusive (cheese, Greek, Mediterranean-style Salsa, Spicy Thai, etc.), a series of Gourmet (steak grilled and caramelized onions, grated ripened cheese and green onions, sweet Thai chilli and citronella, etc.) Series Rice Infusions, Mini Series and Xtreme.
Pringles soft-shell crab, tasteful soft-shelled crab.
Pringles seaweed, flavored seaweed.
Pringles grilled shrimp, shrimp-flavored grill.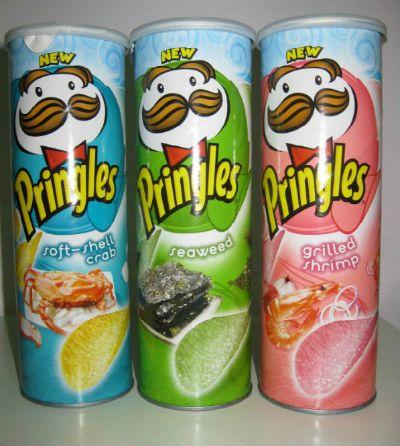 Pringles Lemon & Sesame, with lemon and sesame seeds.
Pringles Blueberry & Hazelnut, tasteful blueberries and hazelnuts.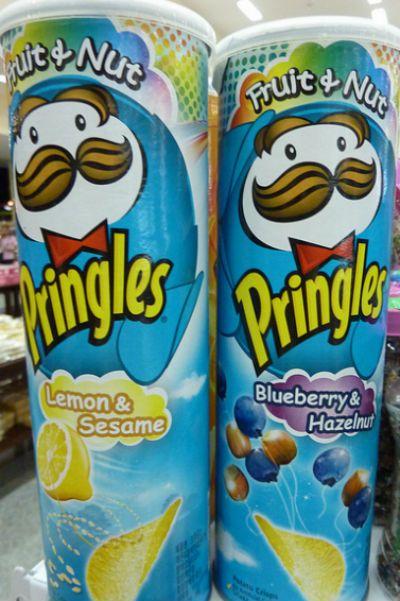 Pringles Xtreme
series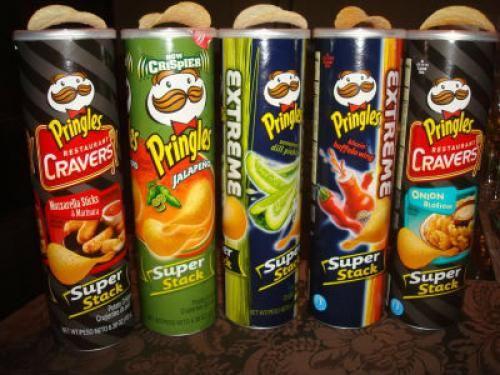 McDonalds
McDonald's restaurants are located in 118 countries around the world and in almost every menu vary substantially depending on the traditions and tastes of residents.
MakGaspachcho, Spain.
In Spain, you can taste the gazpacho - a chilled soup finely pureed tomatoes and raw vegetables.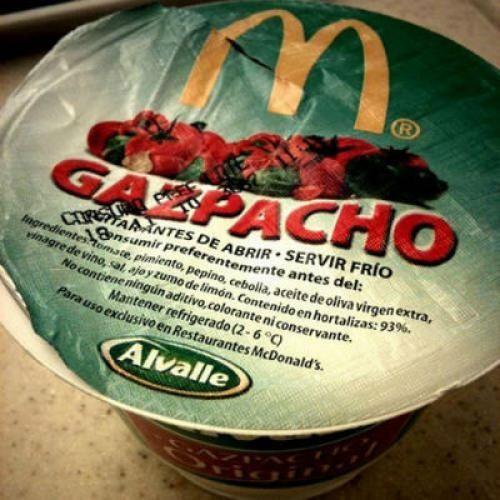 MakLobster, Canada.
Several restaurants, "McDonald's" in the northeast of the United States and in the coastal Canadian cities served with lobster rolls as a seasonal dish called MakLobster.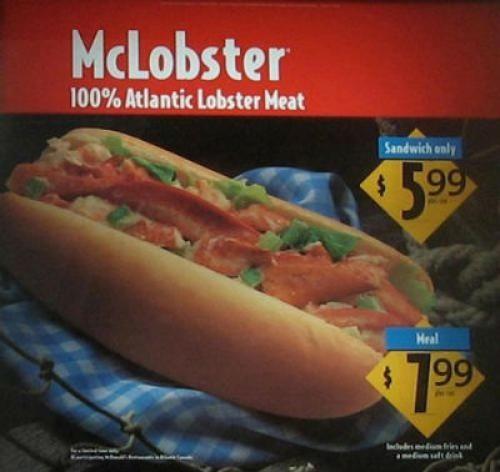 Makris, Indonesia.
Traditional beef hamburger or chicken with special sauce on toast rice cakes.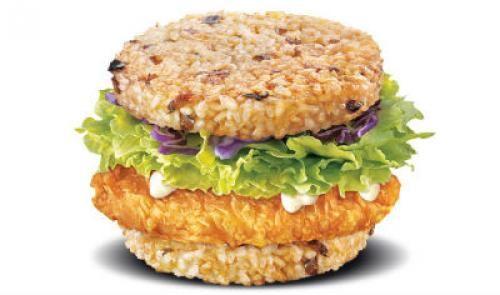 Nyurnburger, Germany.
The burgers stuffed with three Nuremberg sausages and fried onions with mustard.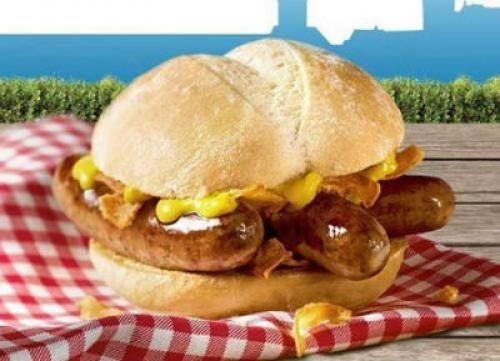 Source:
www.adme.ru