Fans of crunch, we offer you to master the secrets of cooking healthy homemade versions of chips from vegetables and fruits! For today's review, we selected 7 of the best recipes of these snacks and shared the secrets of their preparation.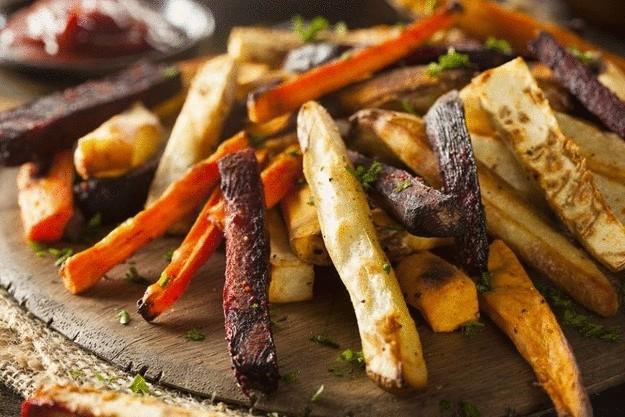 General recommendations Important rule — sliced vegetables and fruits for homemade chips should be sliced very thin. This is best done using a special grater or knife chef. Before you lay out on the baking sheet, line it with parchment paper. It is advisable to put the slices in a single layer without imposing on each other, otherwise it will be difficult to achieve a crispy crust. For even cooking chips better from time to time to turn. For making small batches you can try to use a toaster. To keep the chips fresh and crunchy, store them in a sealed plastic container in a dry and cool place.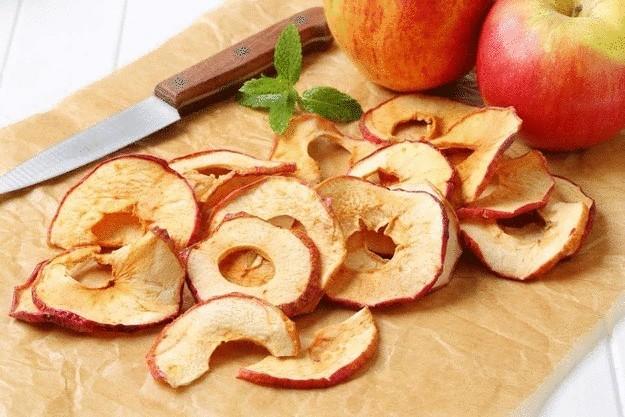 1. Bright carrot crisps with a sweet taste – it is a storehouse of beta-carotene, beneficial for strong immunity and Falcon view. Suggest to mix raw slices with cinnamon, nutmeg and a tablespoon of orange of three juice and send brown in the oven. Preheat the oven to 120 degrees. Cook for 45 minutes or until Golden brown.
2. Beetroot Beets benefits due to the high content of antioxidants in betalain, known for its anti-inflammatory and detoxifying effect. Chips from beets have a natural sweetness due to the high content of natural sugars, and for sweet-salty flavor serve them with a dip of goat cheese. Preheat the oven to 180 degrees. Cook 20 minutes, flip and bake another 10-20 minutes.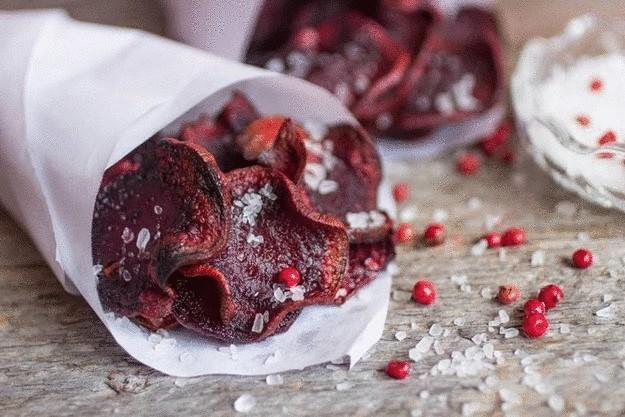 3. Apples Think about the benefits of apples once again not to remind you, so I suggest to prepare the Apple crisp with the stock! Spicy notes in the flavor adds cinnamon, ground ginger and nutmeg. Preheat the oven to 100 degrees. Cook for 30 minutes, flip and bake another 30 minutes.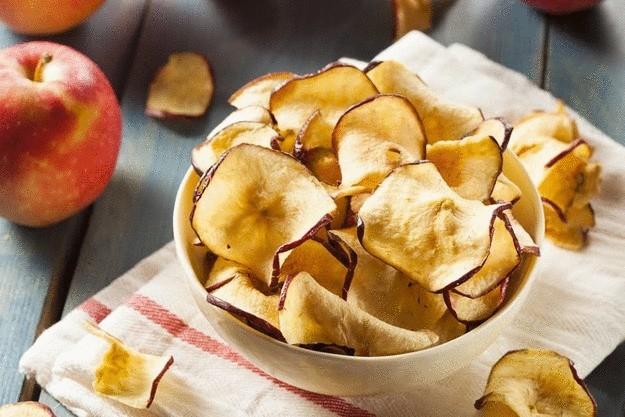 4. Green beans It's not exactly traditional, but very delicious snack, which will add variety to any combination of vegetable chips and add calcium, fiber and protein. And with spicy tomato salsa as a sauce those green chips go with a Bang. Preheat the oven to 220 degrees. Bake 15 minutes until Golden brown.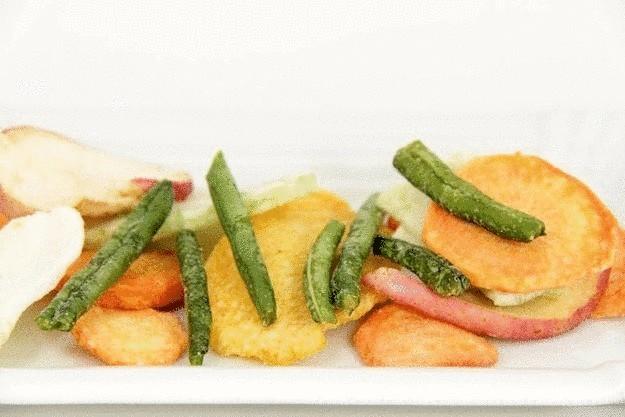 5. Bananas are the Best fruit chips according to the sweet tooth and athletes that are rich in natural sugars, potassium, vitamin C and B6. Just bake them with cinnamon and served with a mixture of honey and Greek yogurt – enjoyment is guaranteed! Brush the slices with lemon juice to avoid them Browning. Preheat the oven to 100 degrees. Bake for 1.5 hours. The chips can seem a little soft but they will harden when it is ready.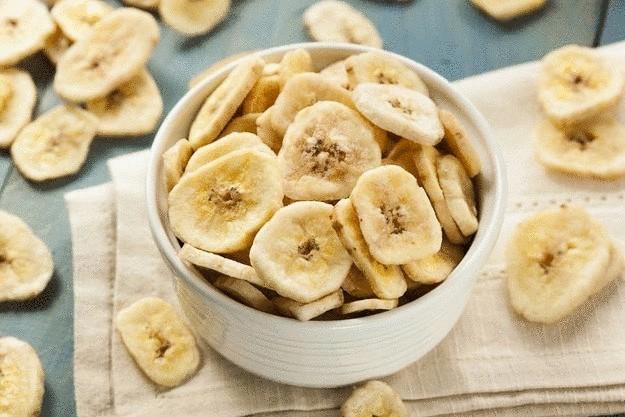 6. Pumpkin For making pumpkin chips are best suited sweet pumpkin Butternut – from seedless parts are obtained of a large round slices and with seeds – of a ring or semiring, depending on the size of the pumpkin. For more sweets before baking, roll the slices in brown sugar or maple syrup. Preheat the oven to 190 degrees. Bake for 20 minutes until Golden brown.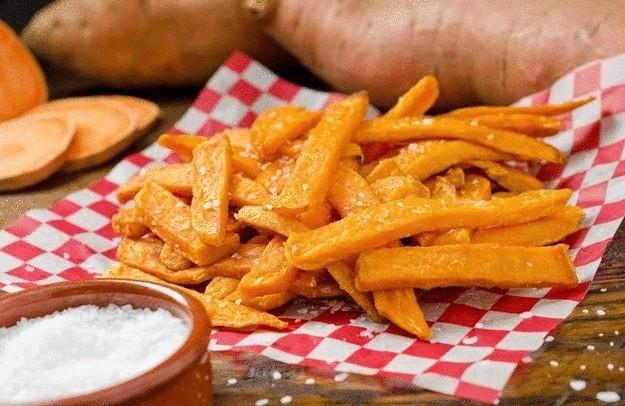 7. Another green zucchini chips, rich in Niacin and thiamin – vitamins, good for hair growth and nails. Dip slices in mixture of beaten egg whites, black pepper and Parmesan, and for added crunch, roll in bread crumbs. Preheat the oven to 230 degrees. Cook the chips for 8-10 minutes, flip and bake until Golden brown.published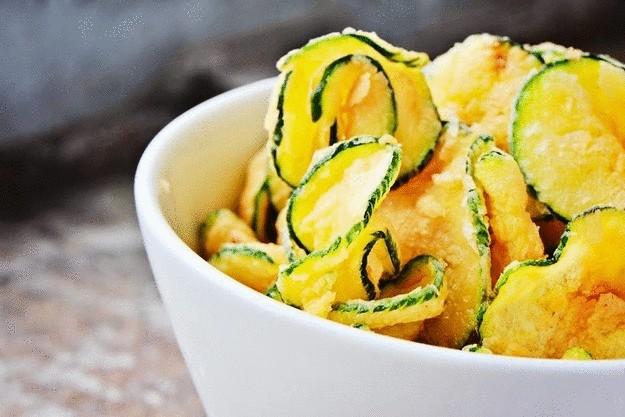 P. S. And remember, only by changing their consumption - together we change the world! ©
Source: kitchenmag.ru/posts/chipsy-iz-ovoshchey-i-fruktov-7-retseptov-sekrety-prigotvleniya