It is believed that the chips were more than 150 years ago in the United States. Legend has it that one of the elite American restaurants, the client (railroad magnate Vanderbilt) did not like the restaurant's signature dish, "French fries" and he returned it to the kitchen, with the claim that the potato is too thick. The chef decided to play a trick on the client and the sliced ​​potatoes on thin slices and fry in butter to the table. Surprisingly, the customer really liked the dish, and since then the restaurant menu, a new dish - potato chips. Chips & quot; **** & quot; produced since 1938. Today the company & quot; ******** & quot; It is a leading manufacturer of salty snacks both in the world and in Russia. Delivery of chips & quot; *** & quot; in Russia began in the mid-90s.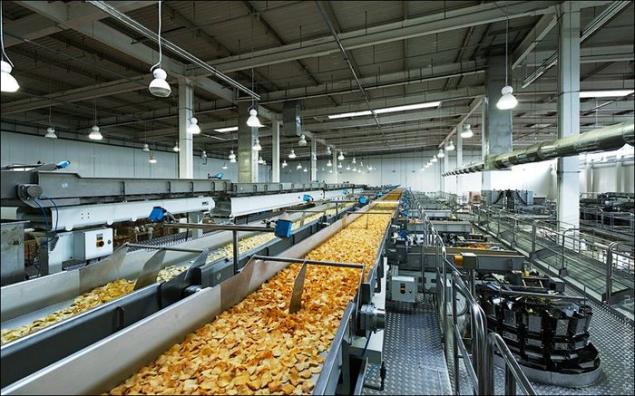 The theme of today's reportage - plant of the company & quot; ***** & quot; for the production of potato chips & quot; *** & quot ;, recently opened in the city of Azov, Rostov Region. In addition, the plant produces crackers Hrusteam. Walk along the series production line and will consider it in detail.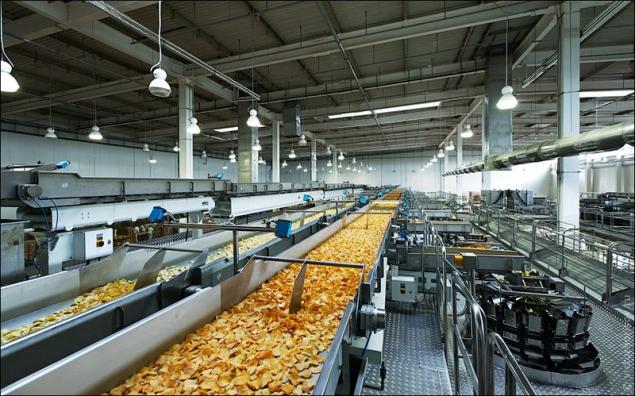 Every day here is unloaded nine 20-ton truck with potatoes. Potatoes on the conveyor belt gets into the washing machine, which is used to clean the water recirculation. Anything in the world, there are three such automatic car wash. The washing process is physically impossible to remove all takes place in a closed container. After washing the potatoes supplied to the temporary storage bins - special containers where supplied as necessary for the production.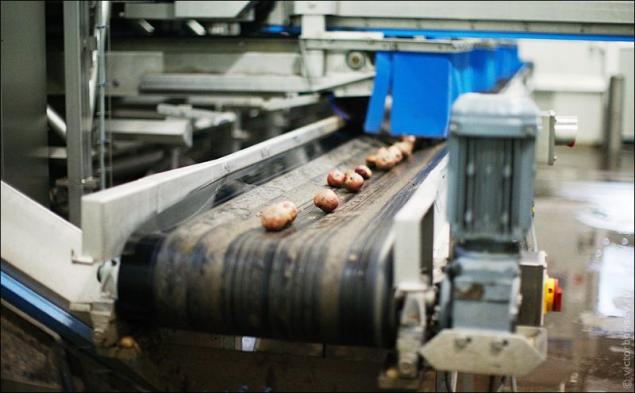 Before tubers fall into a special machine for cutting, the inspector visually inspect the tubers going over the tape, and if necessary remove any visible defects.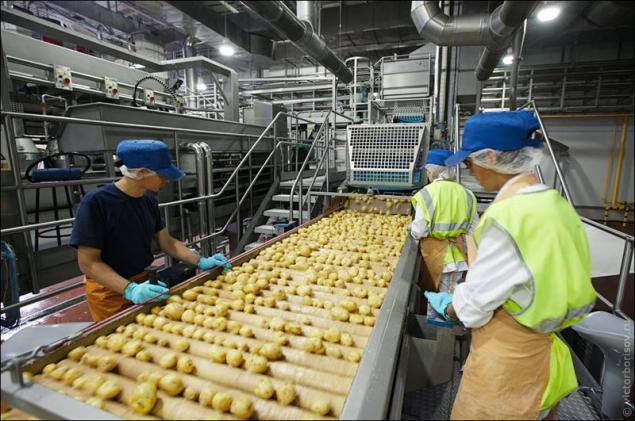 By the way: For the production of chips suitable not any potato. There are so-called chipsovye potato varieties that contain high starch.