When you see a new cruise collection Alexander McQueen, is even more clearly understand that the essence of fashion is not just a nice outfit, and original clothing which surprisingly not only decorates, but also emphasizes individuality. In the resort collections of well-known brand, you will see beautiful extravagant ensembles, is a modern interpretation of vintage trends.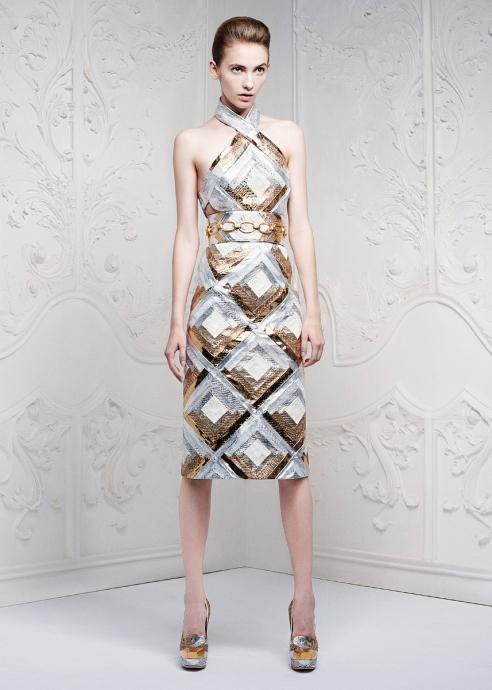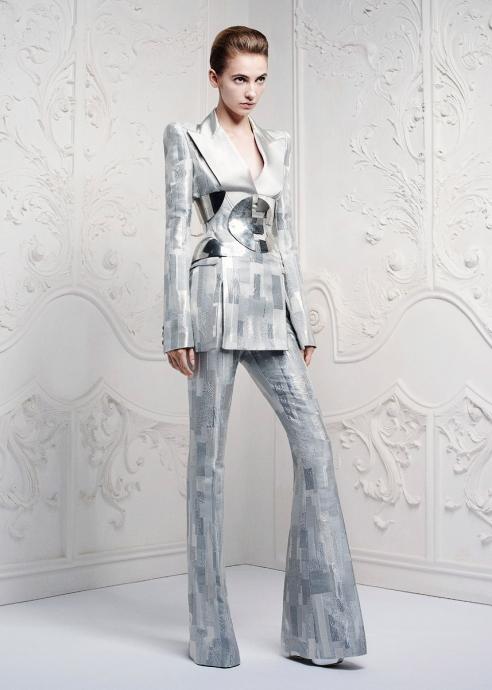 Sarah Burton in this collection showed how good and flawless her talent designer and continued the tradition of the famous fashion house, which has always been famous for their skill and amazing true originality. Sarah McQueen retained corporate identity and at the same time showed his own taste, creating exquisite outfits for Alexander McQueen Resort 2013 even more feminine.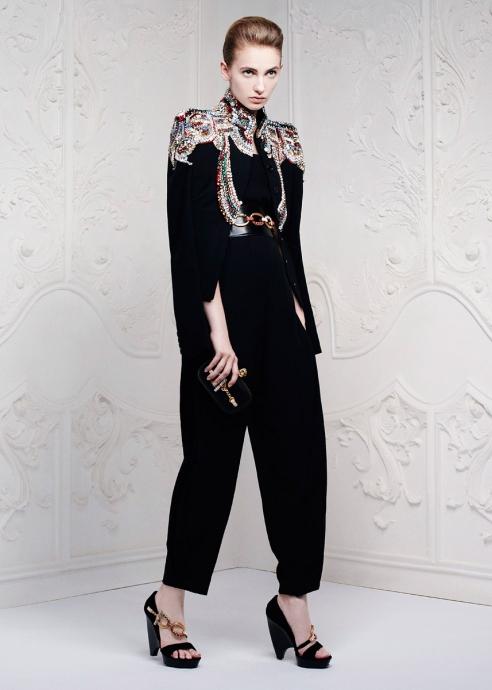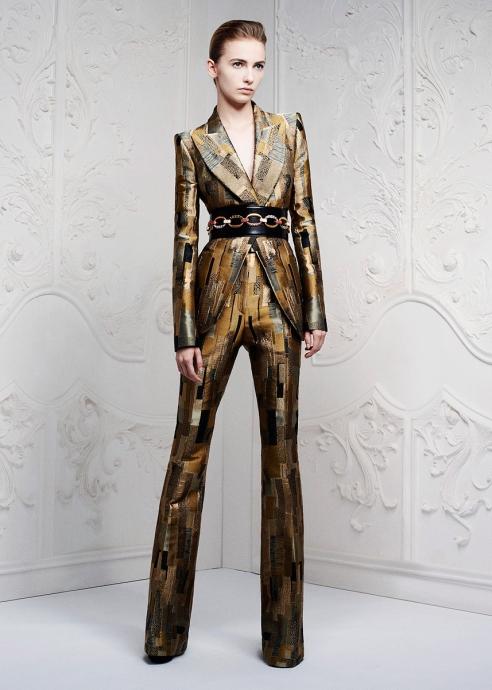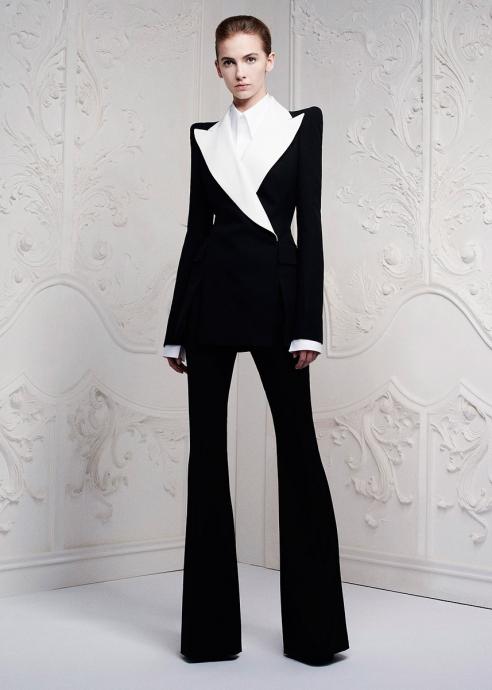 Usually, the development of cruise collections, designers focused on selling clothes, but the brand Alexander McQueen chose a slightly different path, offering sophisticated and extravagant ensembles.
This collection reinvents the classic styles of the 1970s, which are peppered with elements of sci-fi plan, which certainly gives the collection a very unusual and eye-catching look.
Sarah Burton recommends a combination of elegant feminine dresses and costumes in men's style and retro jumper, which naturally will bring in the wardrobe of every fashionista fresh variety.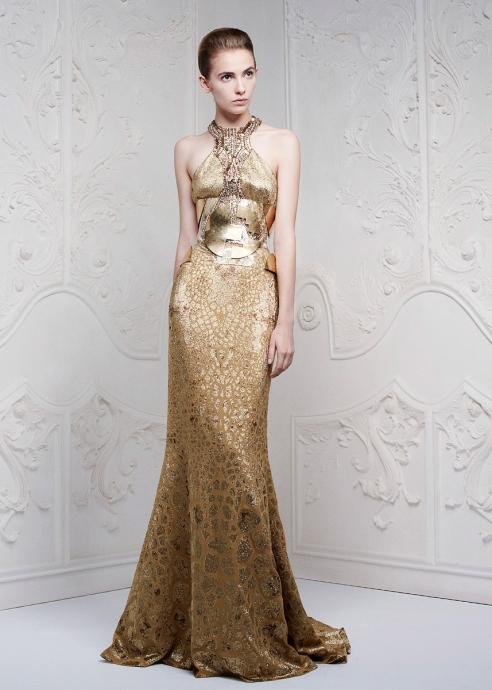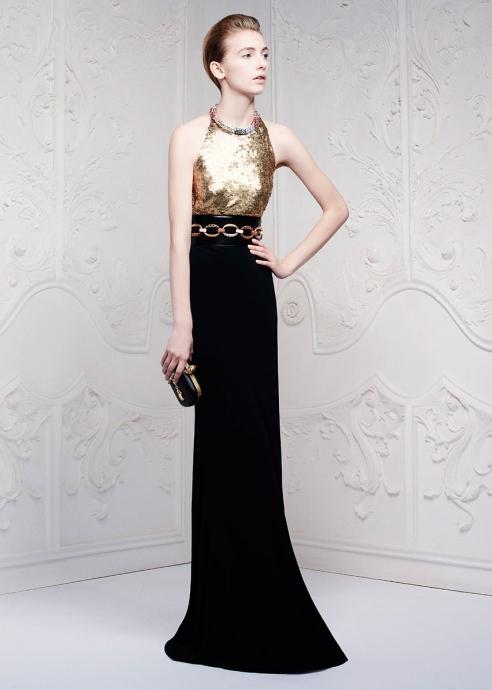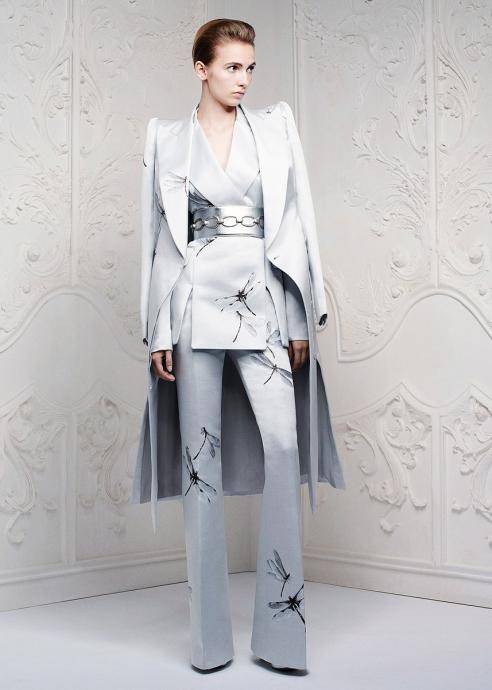 Fan of the brand, who want to always be in the spotlight, ideal flirty blouses, beautiful high-waisted trousers, classic suits perfectly cut and very elegant evening dresses.
Alexander McQueen Resort 2013 undoubtedly highly appreciate all the beautiful half of humanity, to understand fashion. Excellent quality fabrics and elegant colors, which combines classic tone with crazy metallic shades, pleasing to the eye and fit perfectly in the era of the rule of glamor.
Effective solution will no doubt suits with jacquard motifs or sequins, overalls retro-chic and stylish, elegant dresses.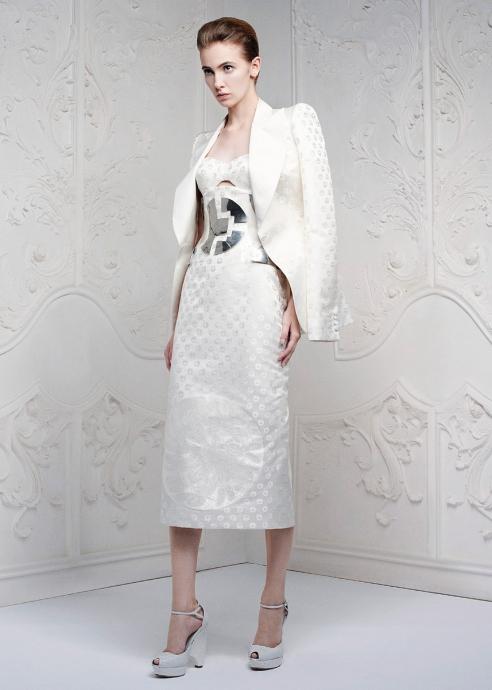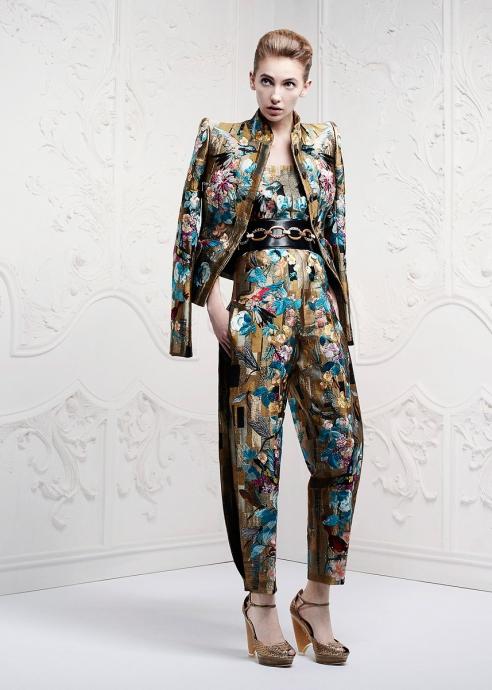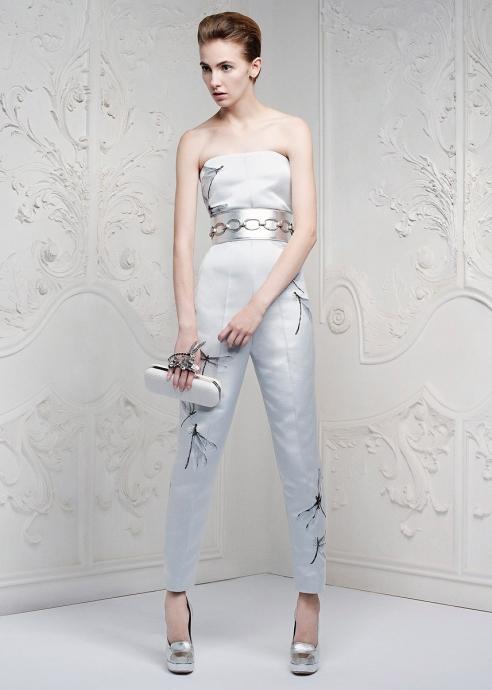 As reported by Sarah Burton at Alexander McQueen Resort 2013 famous brand back to its roots. Fashion prefer exaggerated proportions: the trouser elongated, exaggerated waist and pointed shoulders.
The new collection is very clear cuts and masculine atmosphere surprisingly pleasant contrast to the way a little excessive femininity and rounded lines that were present in previous collections of Alexander McQueen.