Sarah Burton, creative director of the house Alexander McQueen, in fact, until recently, refused to represent her new collection during Paris Fashion Week. And the designer had a good reason: she recently became a mother of twins, so she was not quite up to the bustle that usually accompanies the organization of fashion shows. But fortunately true fashionistas, this landmark show did happen. And not just happened, and caused quite a delight. Although the most frequent of the collection was only ten outfits. But no! In the theater Opéra Comique in the end there was a real royal celebration of fashion. Since lace crinolines, corsets, embroidered with beads, metal and amazing "headgear" could safely claim a place in the wardrobe of royals. And everything that happened at the Paris catwalk reminded small historical performance: passion house Alexander McQueen theatrics this time reached the upper limits. Although, who knows.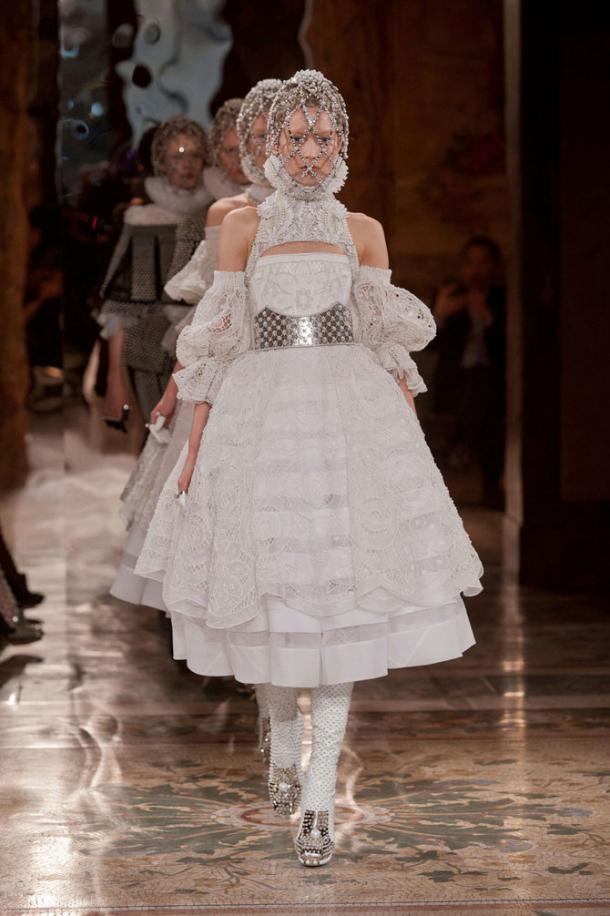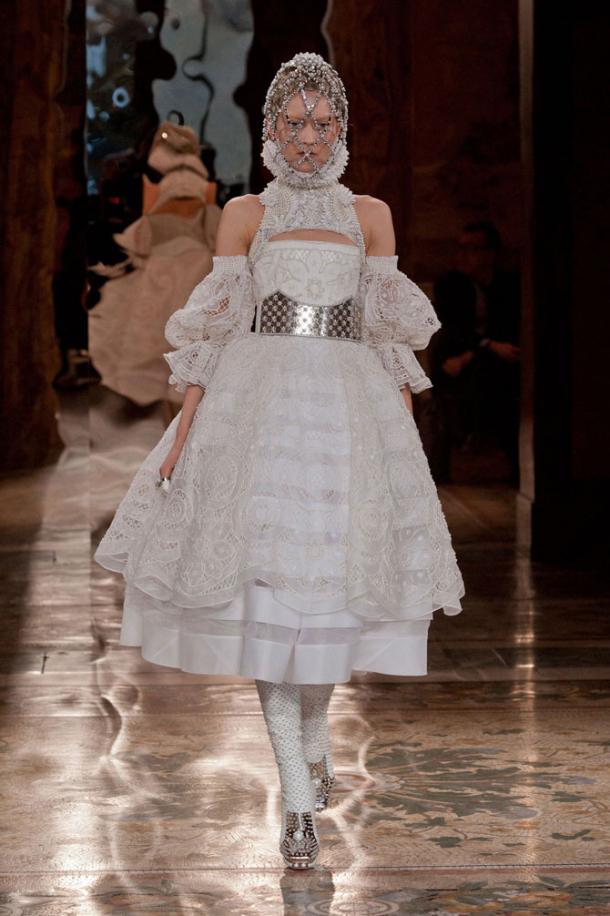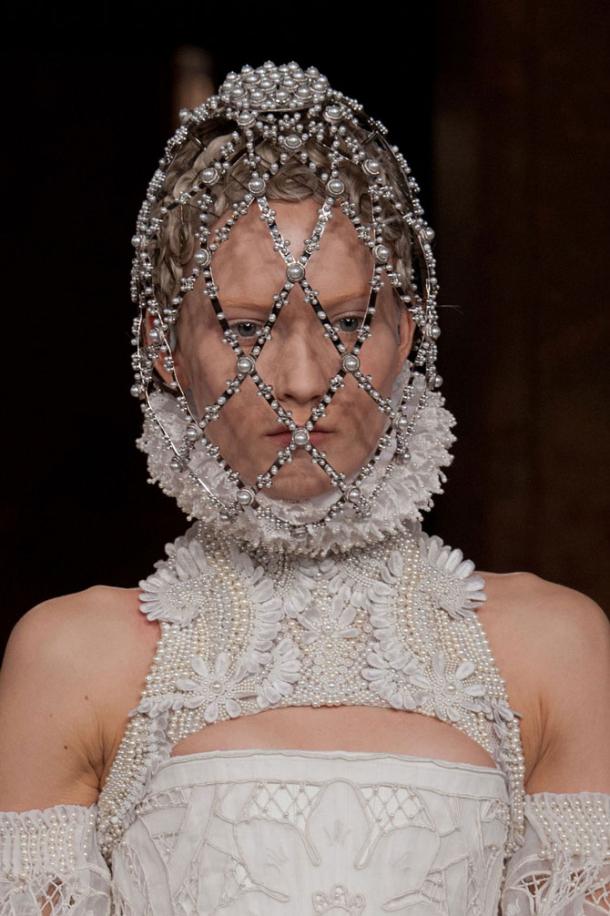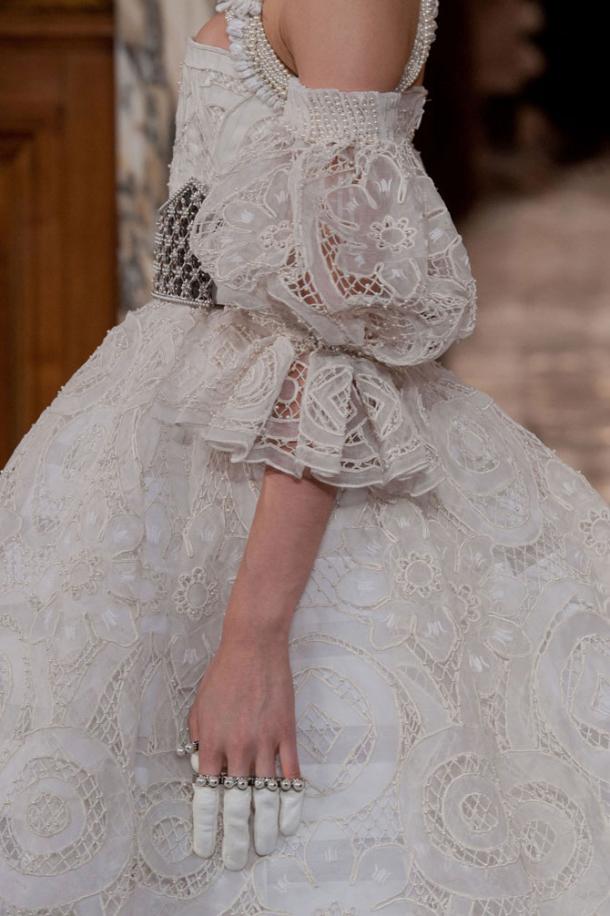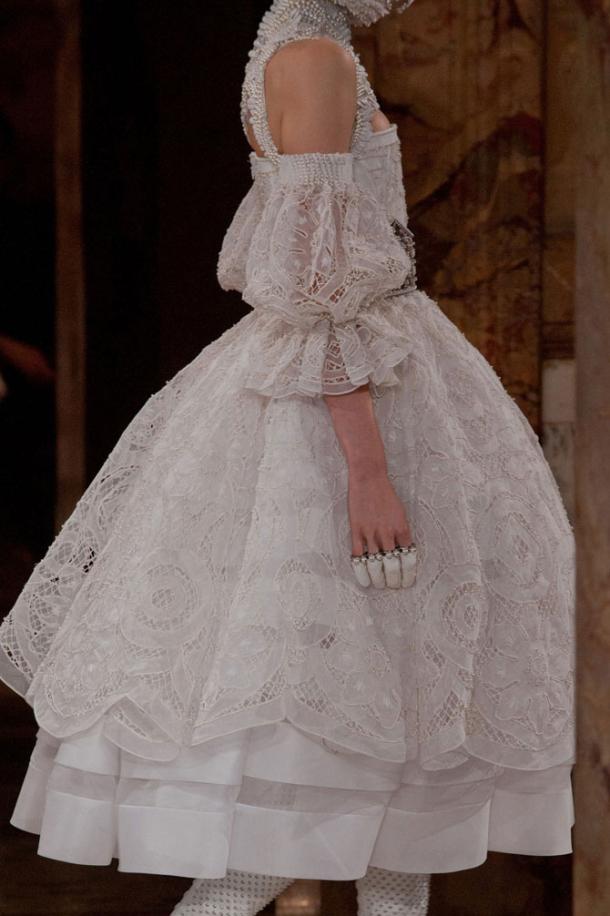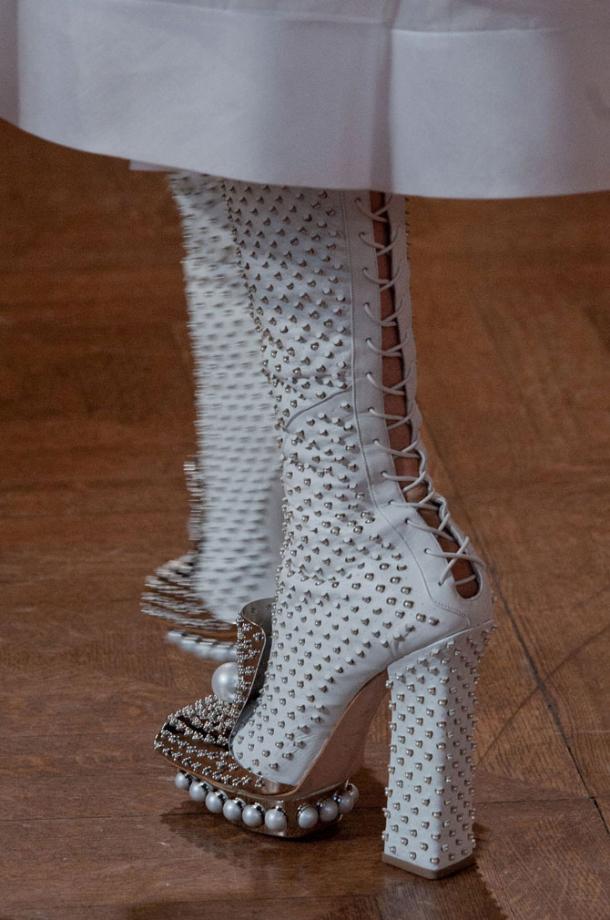 In the last collection of Alexander McQueen became the central idea of ​​the bees and their familiar surroundings - beekeepers, flowers, honey and the honeycomb. The same new collection autumn-winter 2013-2014 became a symbol of beauty in the form of cell shackled ideal. Precious studded with gems like visor, covered the faces of the models, it was present in all the outfits.
The first two dresses in white, almost indistinguishable from each other, were embroidered with pearls and decorated collar ruff and gorgeous embroidery-Richelieu in the style of the XVI century. They reminded about the Immaculate Virgin, and Snow White in the fairy tale. Here you can see how Sarah Burton likes to play with the details of historical costume - especially with the bustle, crinoline and farthingale.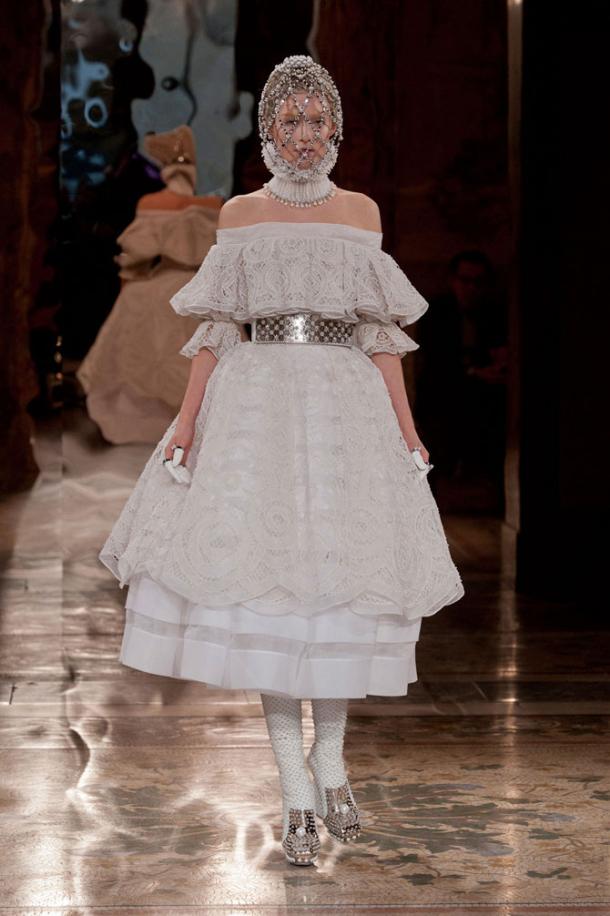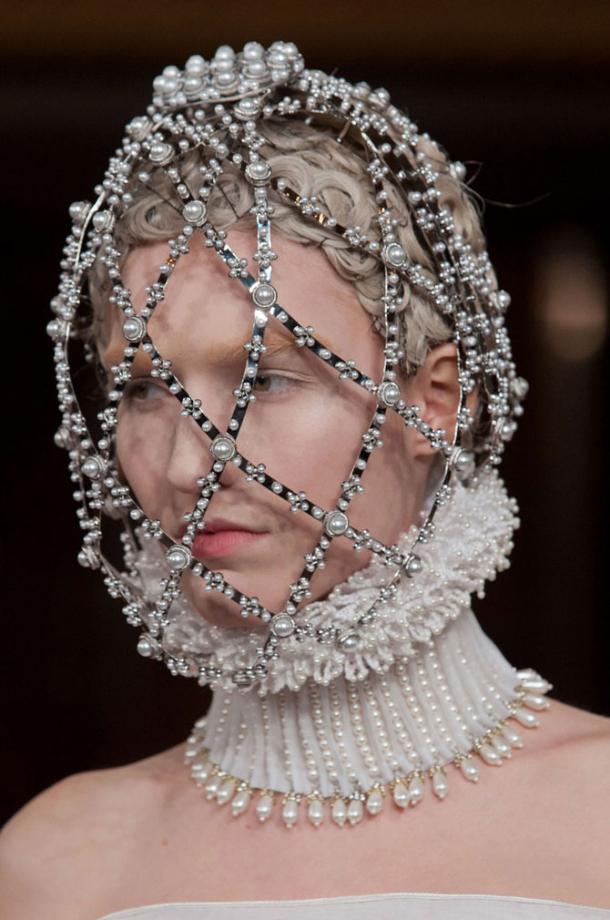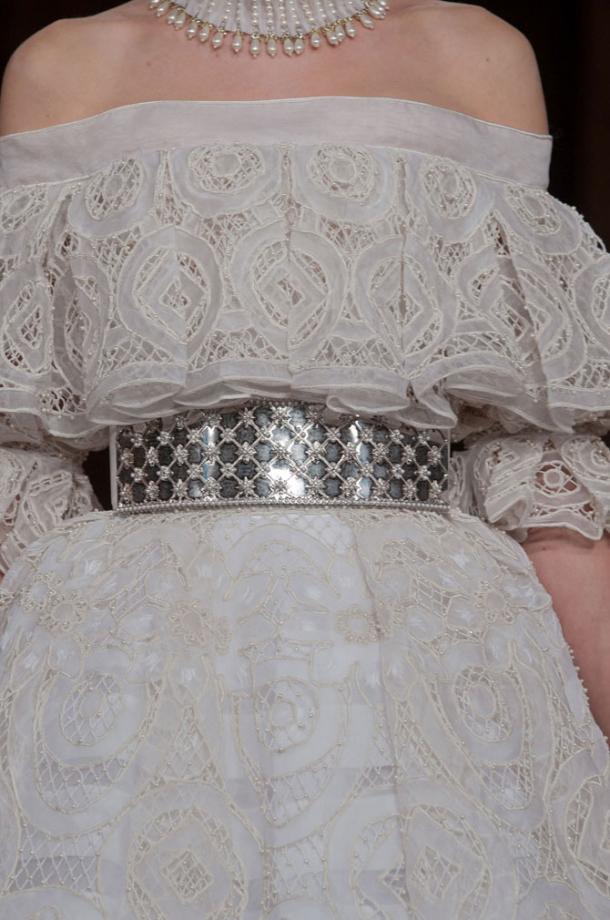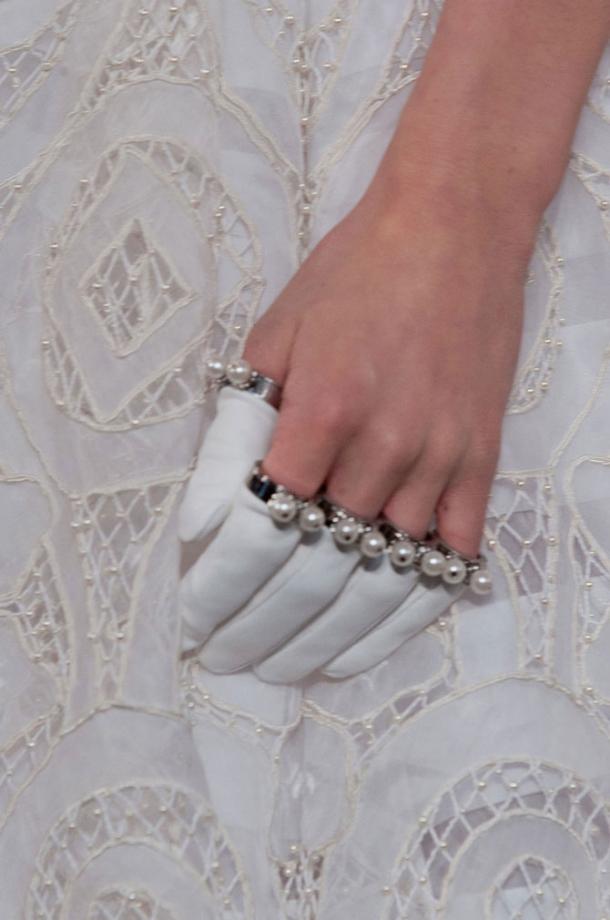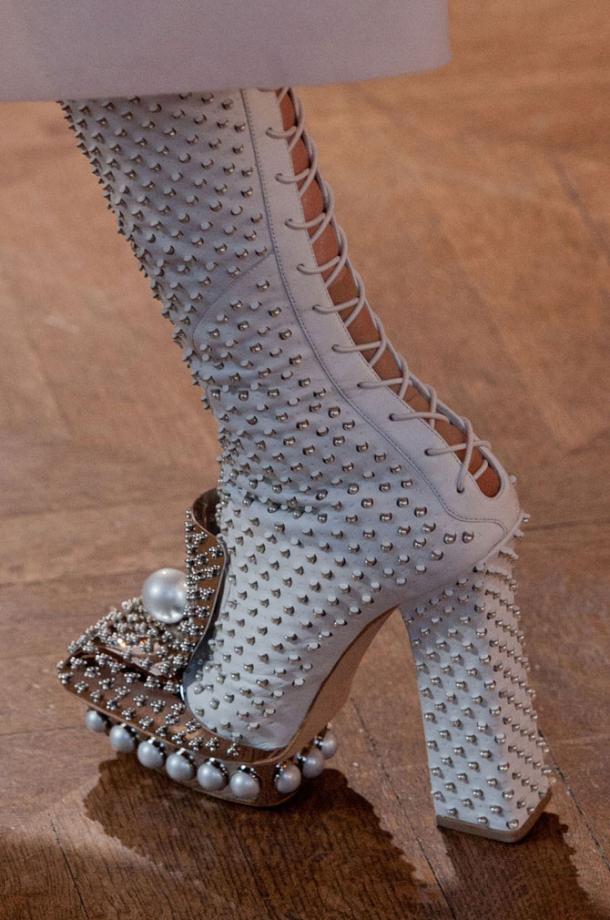 Following the snow-white clothes came out innocent real tough warrior with a visor on his face already black. And the model began to resemble the heroines of some fantasy. Because pearls are now covered with severe outfits of black leather and black silk, which were supplemented by some hybrids gloves and brass knuckles, and metallic mesh that covered the shoulders of models like chain mail. Militant completes high boots with studs and pearls-tights made of metallic mesh.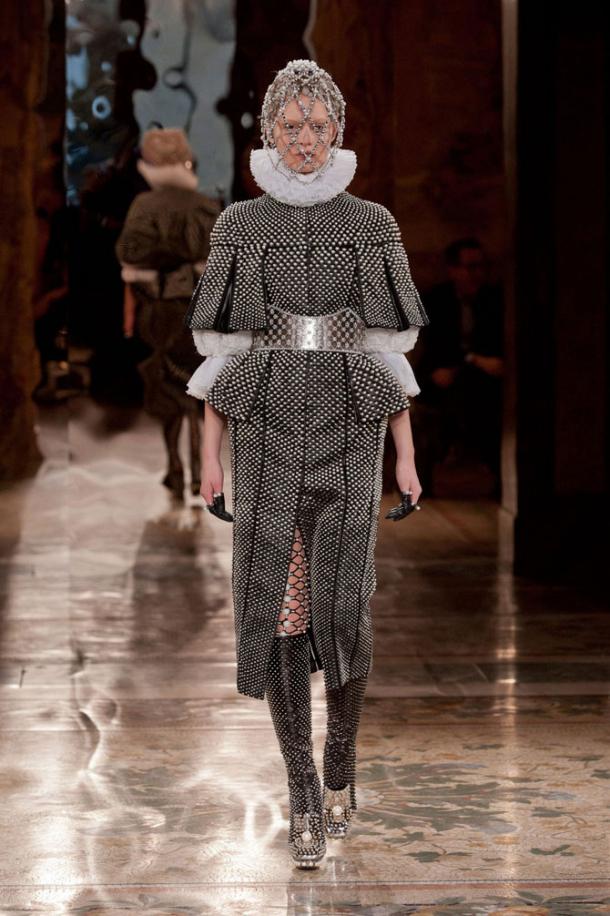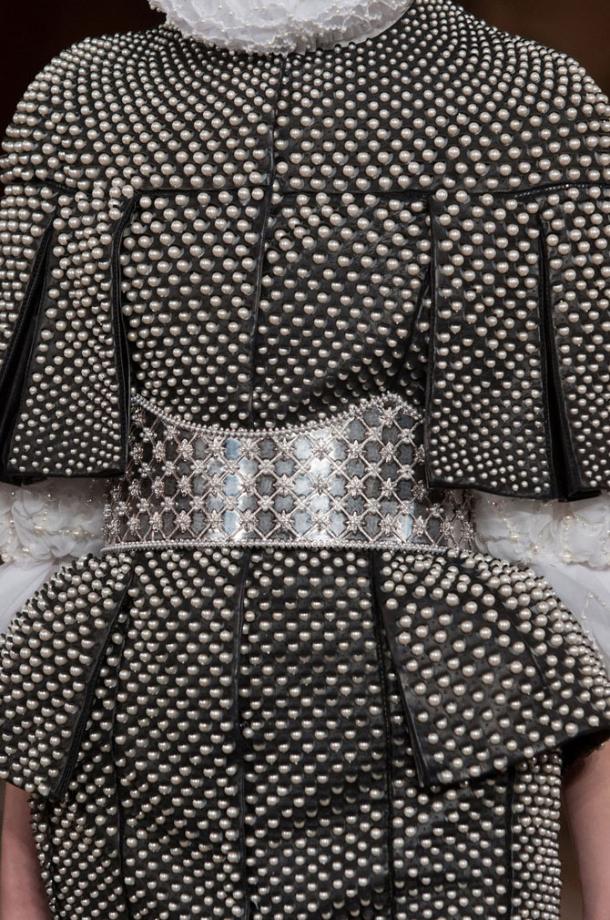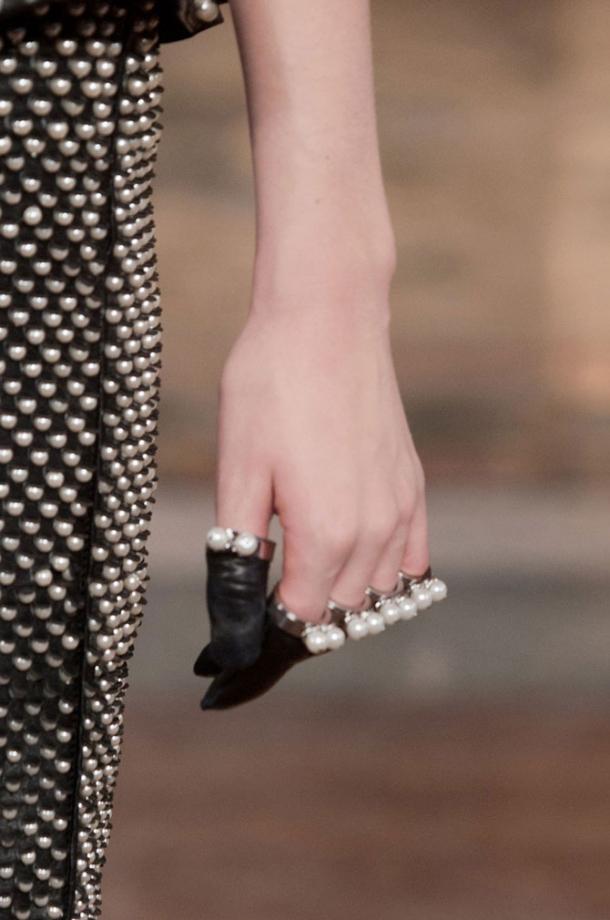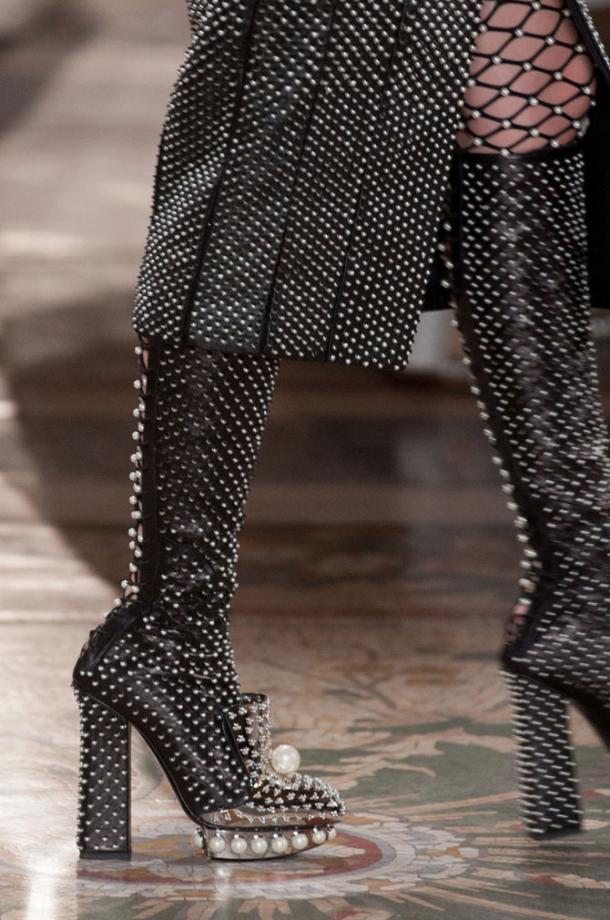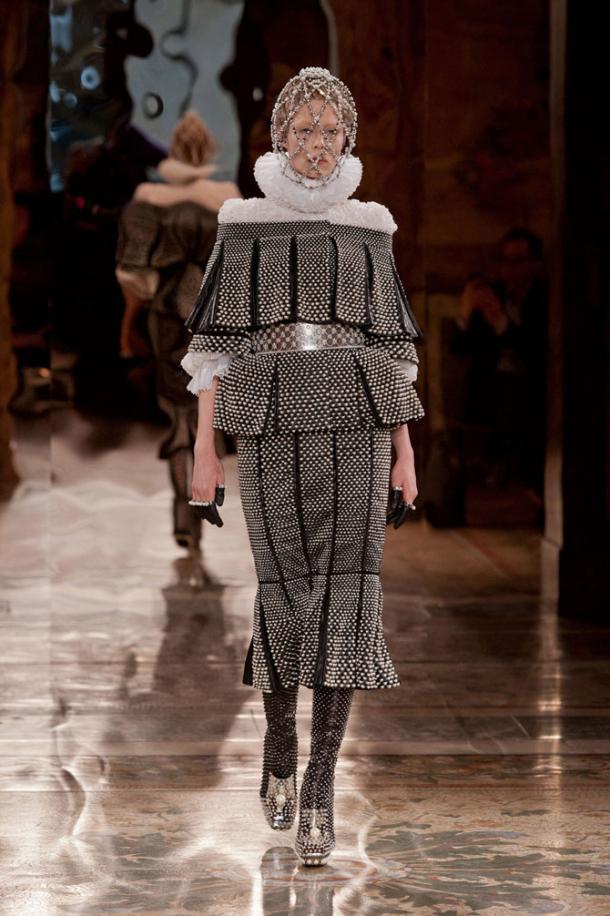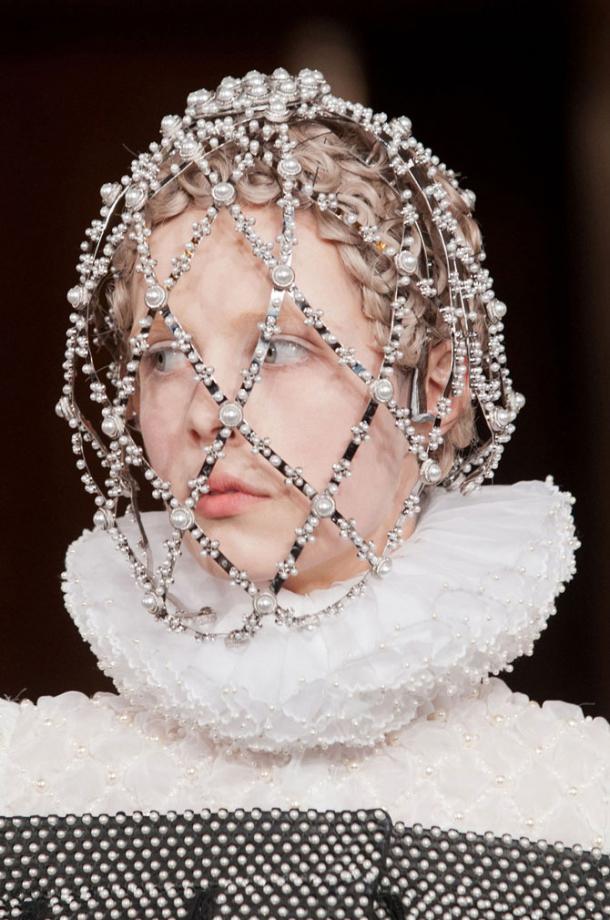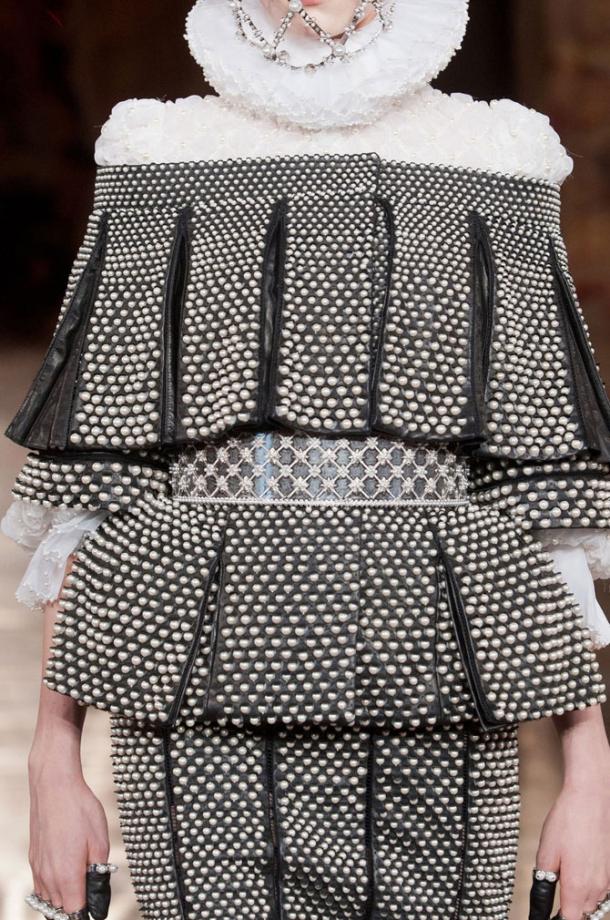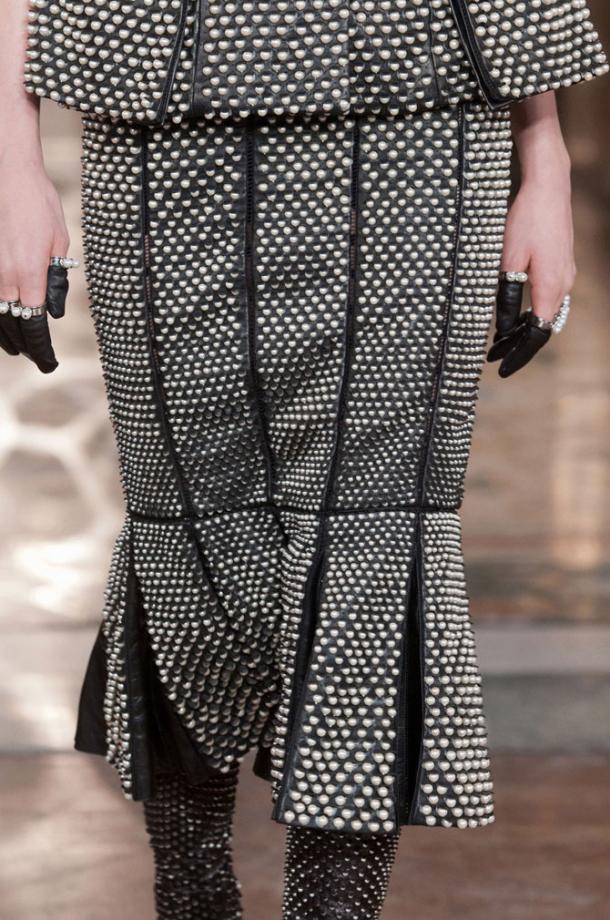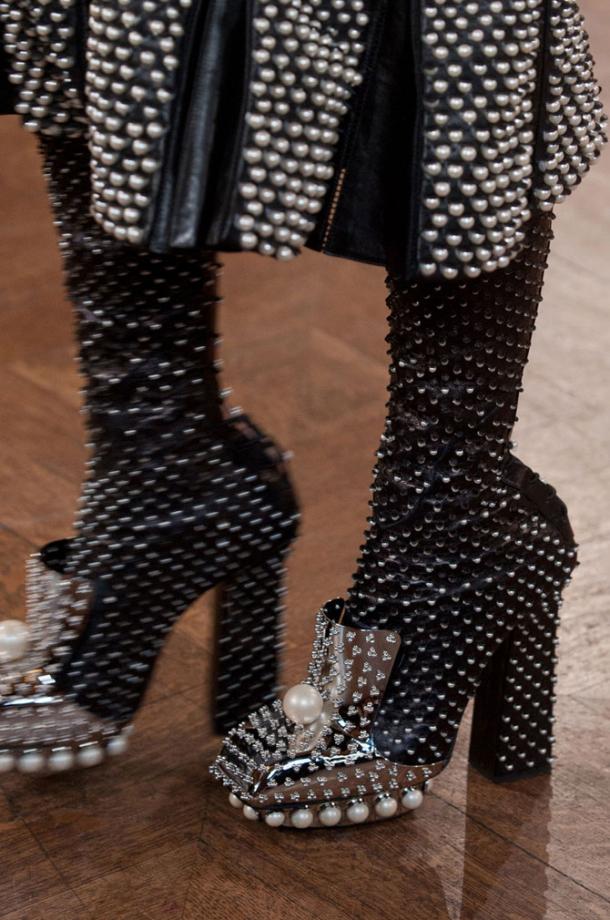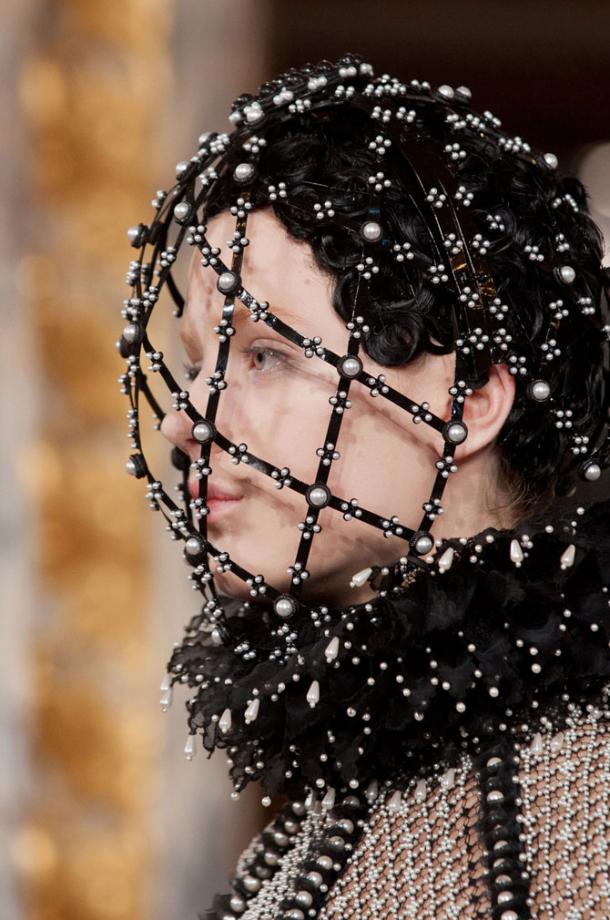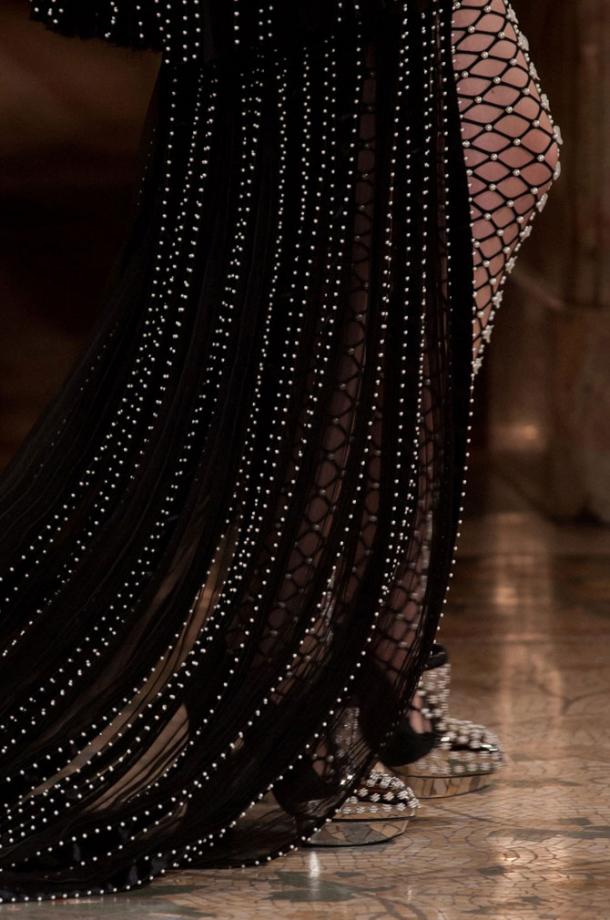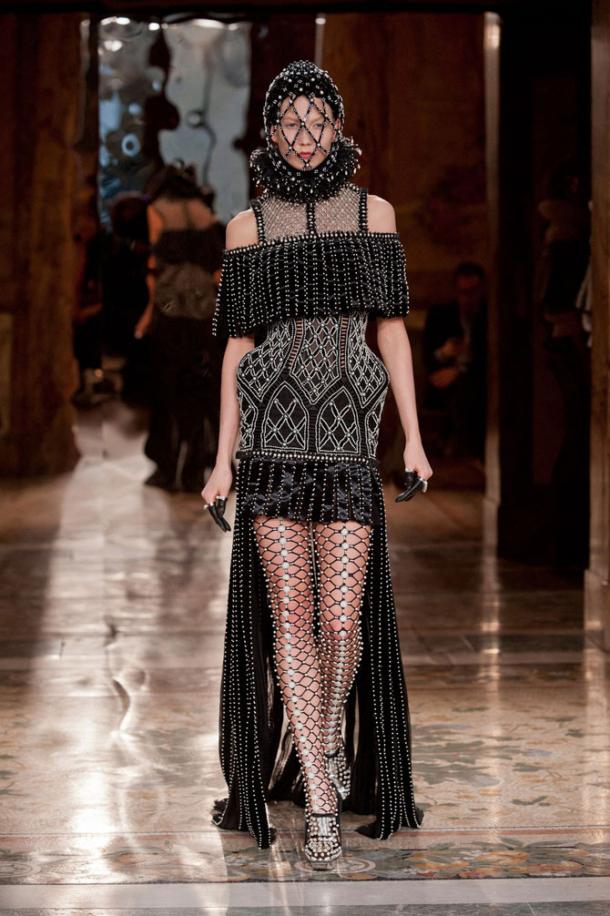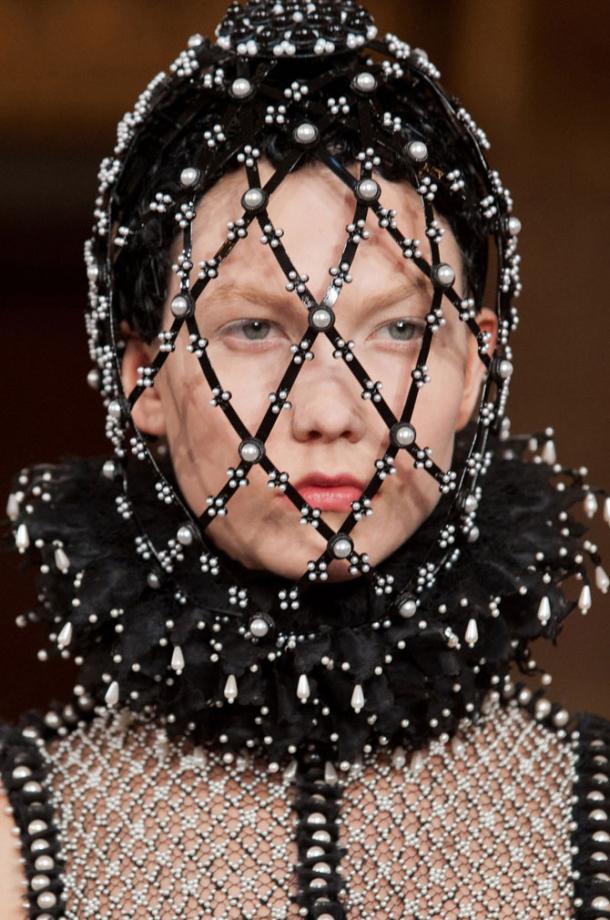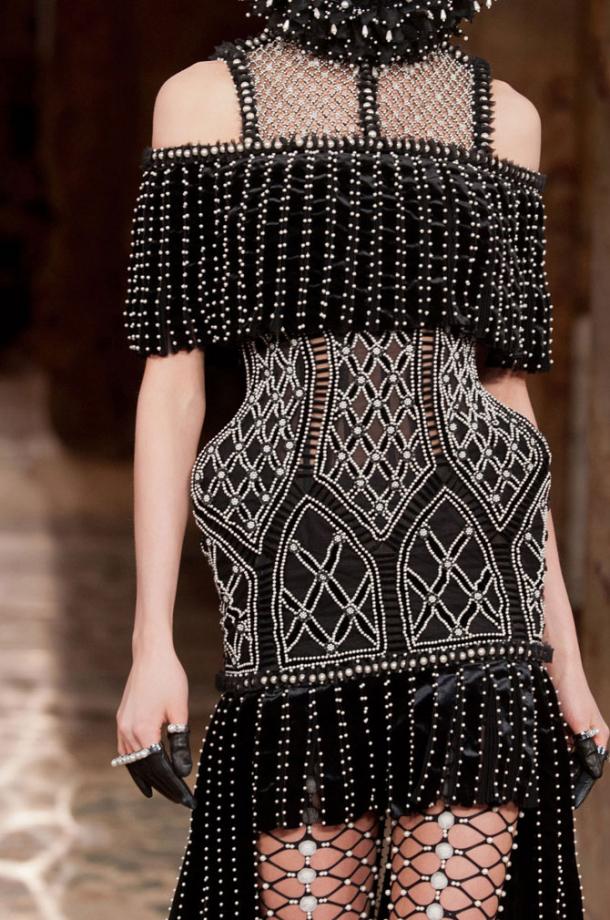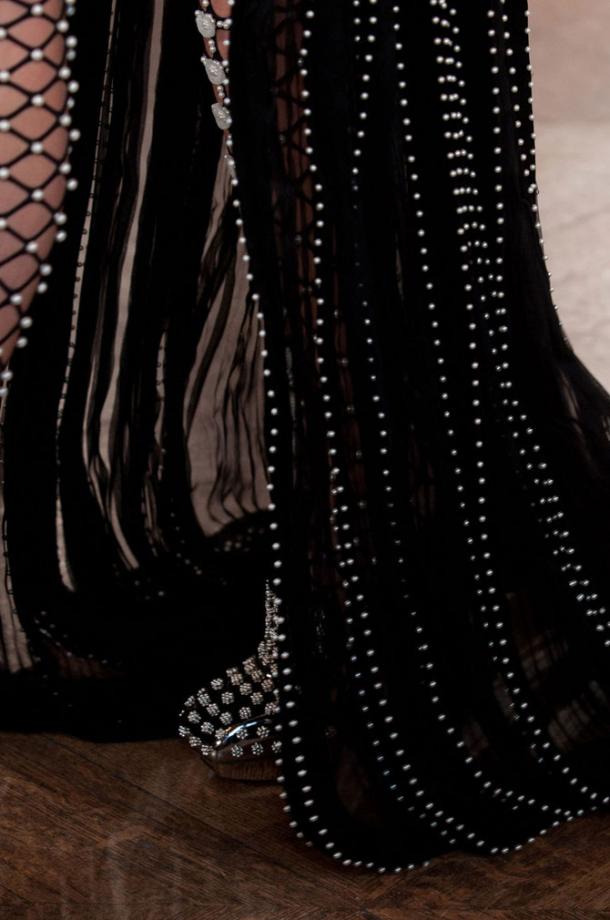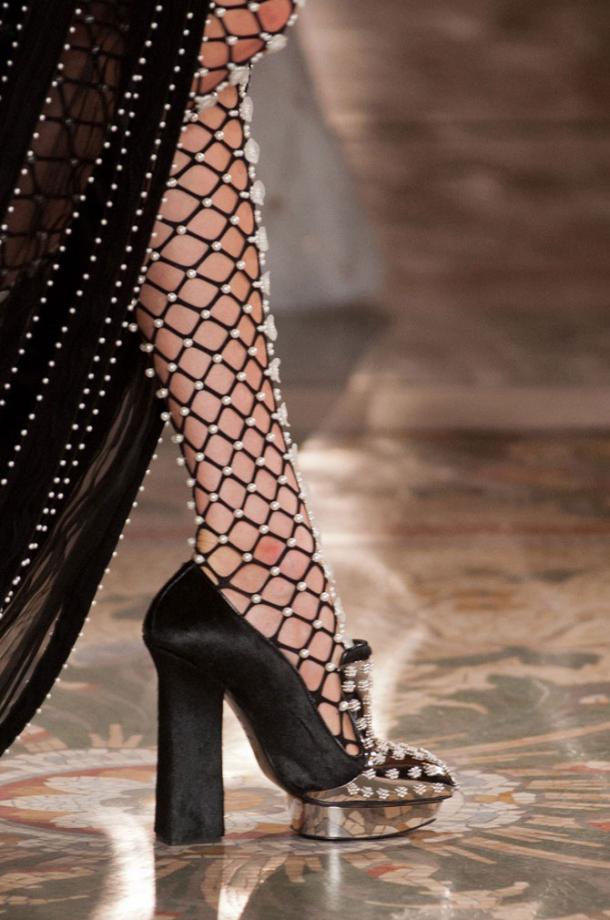 But then again, followed by white clothes, with the bodice, embroidered with gold, and lush skirts to the floor, which was beautifully shaded gold mesh. Ended the same show lush ostrich feathers. We can say that a little harsh image of cells supplemented with a gentle way birds.