Perhaps there is no one, at least a little interested in fashion, never heard of that name. For someone McQueen nice addition to the general chaos of the fashion world, but for someone - the best friend and favorite designer. He was loved and appreciated. It is not understood, but trying to understand. Alexander did not like journalists and rarely gave interviews, he was not afraid to express their opinion, other than public opinion. McQueen catwalk called a bully, a rebel. He liked to shock people.
When I began to organize my show, I wanted to show reporters that they just do not want to see: hunger, blood, poverty. Look at all this "fashion crowd" in their expensive outfit and sunglasses and you realize that they do not have any concept about what is happening in the world. Their interests are confined to fashion. I spend money on my show to show these people the other side of life. Let them feel hatred and disgust - I was quite satisfied. I'll know that at least some feelings aroused in them.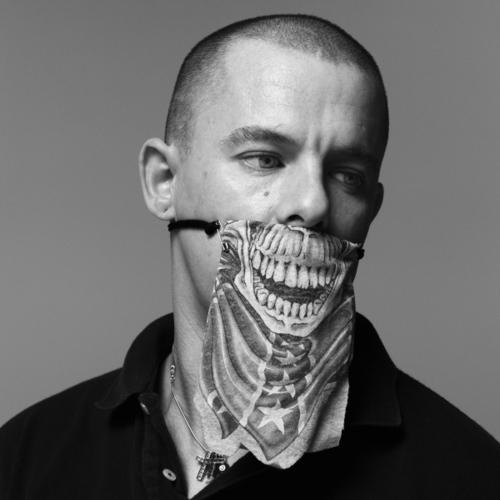 His first dress McQueen drew at age three. Uma was incomprehensible to a working class family appeared artist. But his case successfully evolved. Alexander never hid their identity is always revealed the dark side of life that so attracted him. First McQueen worked for Givenchy, but neither model disabilities or bandaged model did not cause fashion critics approval. I think it was strange to invite McQueen for the post of creative director of the house. McQueen is far from the elegant collection of the brand, which was once asked Hubert de Givenchy.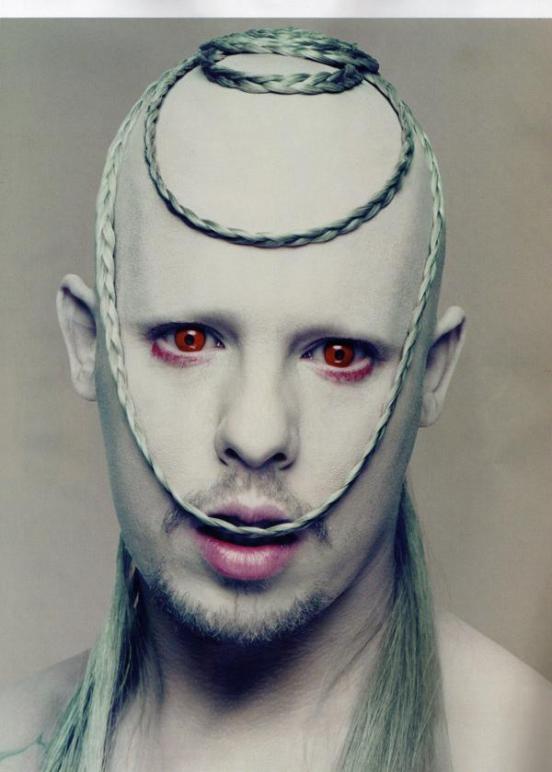 Alexander McQueen - one of the most outstanding personalities who have been in the history of fashion. He wished that someday, an exhibition or a museum named after the designer, which would be represented by its creation. Alexander said that it would be nice to visit the 70-80 years in her own gallery of fashion. But if he knew that this is only partly come true? Anna Wintour presented the exhibition Alexander McQueen «Savage Beauty».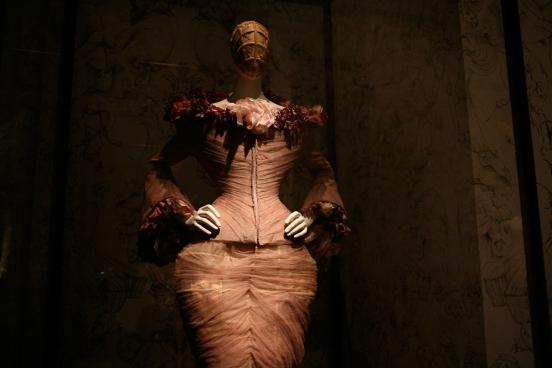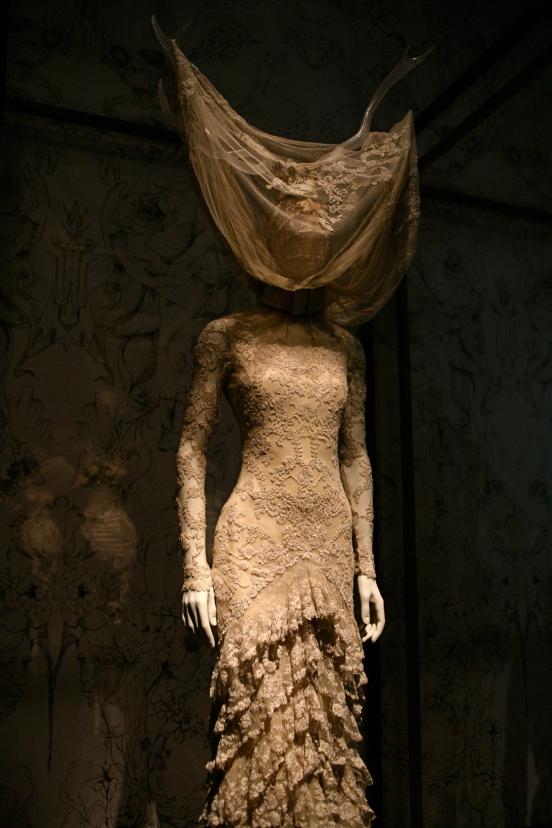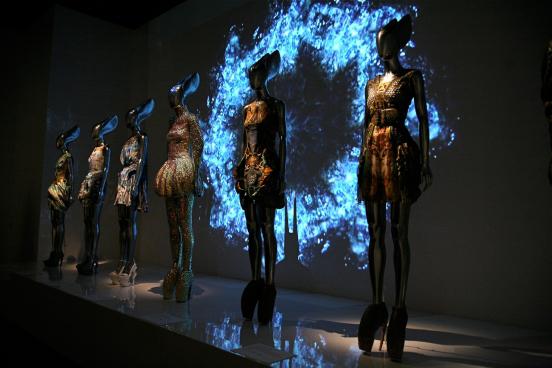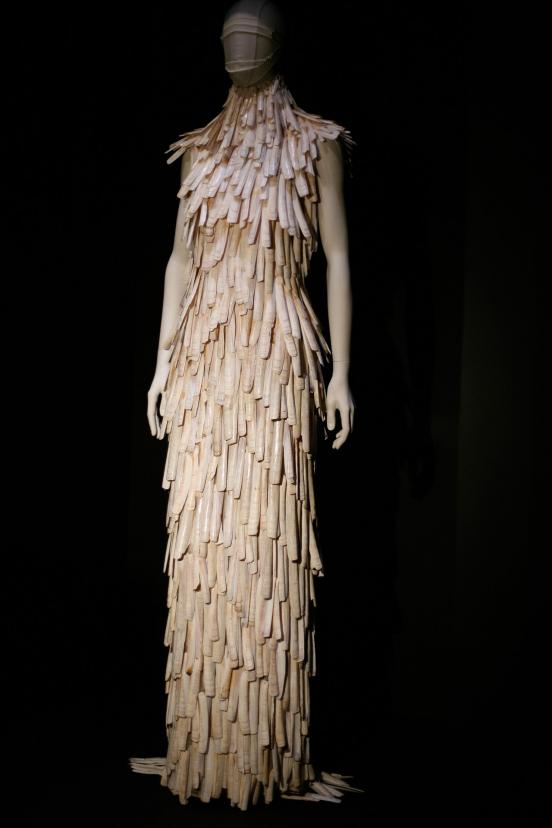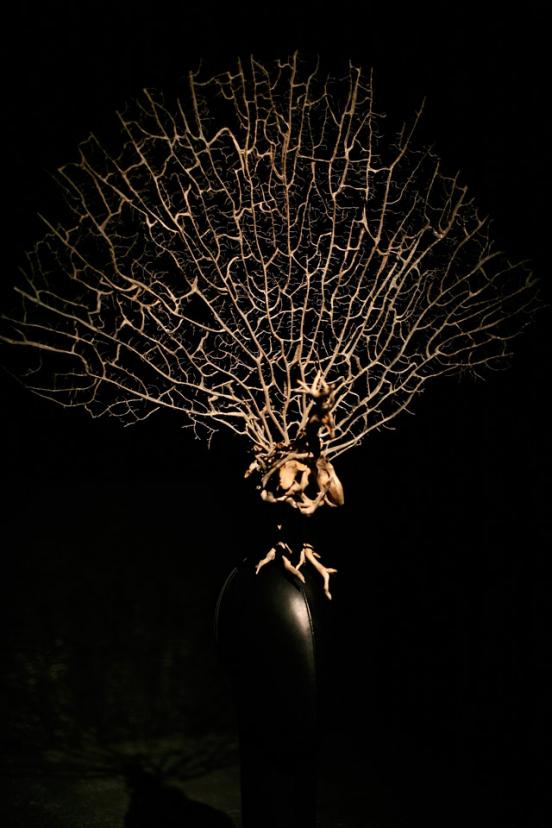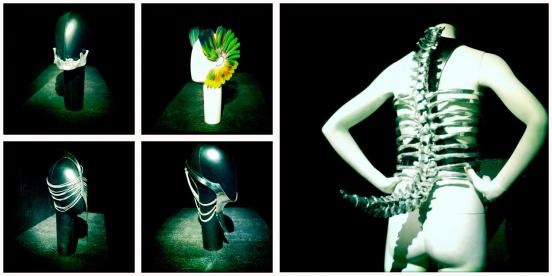 When McQueen was also a freelance artist, his shows were overtly political. He released the podium black models in handcuffs or girls wrapped in cellophane. In one of the seasons of the show, Alexander spent in church, where he said: "Religion - is the source of all wars in the world." These words caused a wide resonance in the society. As stated in a printed publication: "Designers rarely utter anything more daring than" Brown - is the new black, "or," This year I see in the strips. " He is not afraid to shock the audience, but his ultimate goal is not shocking and terrible truth that he reveals.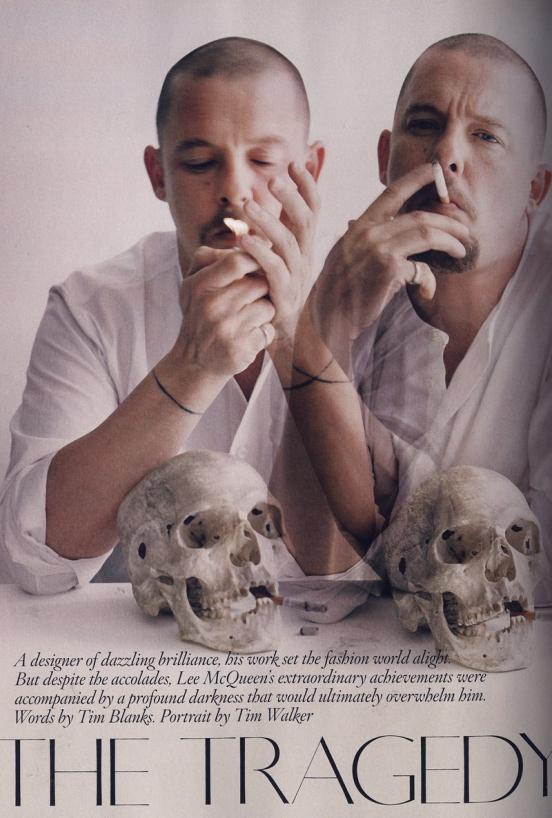 McQueen never wanted to like it, though he was pleased when he accepted. But Alexander did not consider the recognition of an end in itself. He said that the meaning of his work is not at all to deserve praise or approval. McQueen was an artist, and fashion was his passion and need.
I will be happy only when the stop to engage in fashion, and I stop doing it only when I'm happy.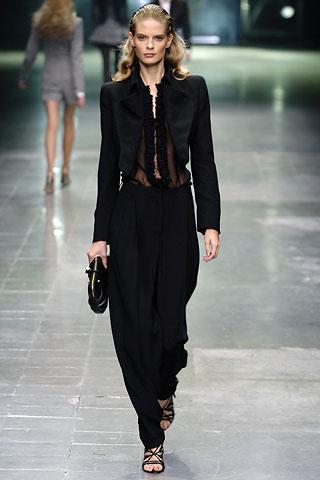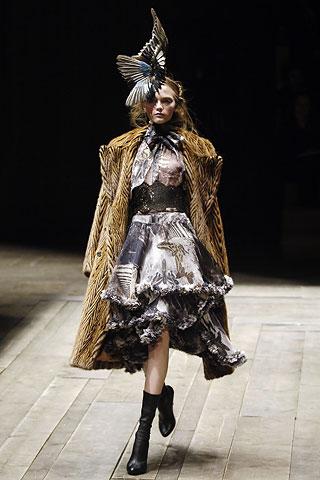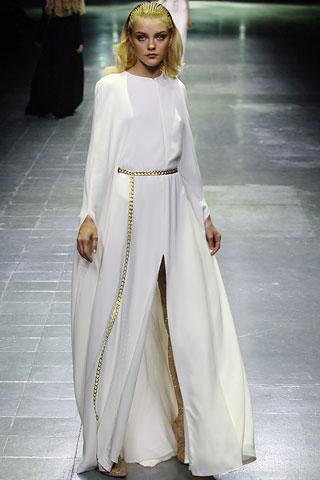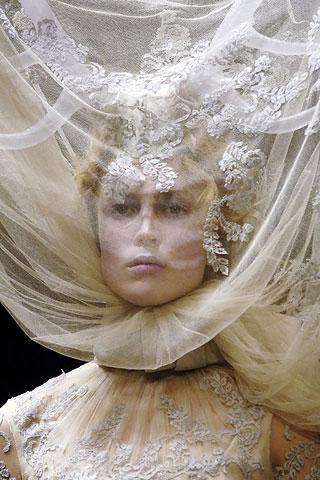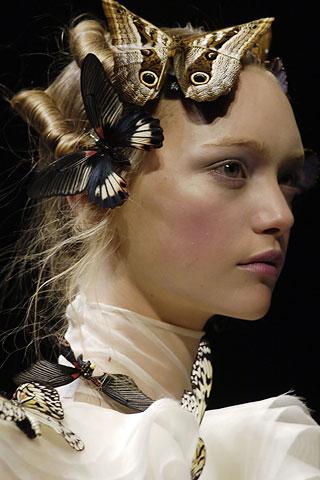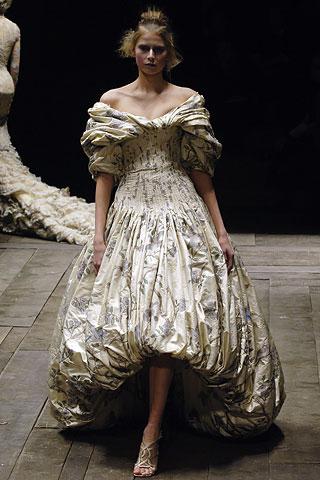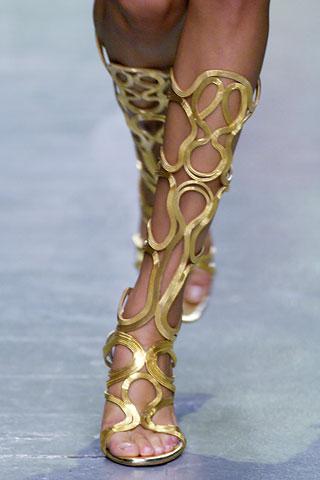 Independent. Ultraindividualny. Characteristic and always recognizable. And most importantly - and this is my author's concept - from McQueen clothing designed for everyday life. It is in any case not a fashion for the sake of fashion.
It is characterized as your own style Alexander McQueen. He really knew what clothes he creates - not easy. And to wear it, you need a lot of courage. But McQueen never let anyone forced. Yes, he did not like all that gray mass of buyers who blindly follow trends, but he did not speak about them sharply. Alexander just raised up his woman - a woman confident, strong. His woman disobeys and chooses how and what to wear. His woman defies pressure from the outside, it does what it sees fit: if you want bares his chest and legs hiding under a long skirt. Or vice versa.
Fashion, which I made in my opinion, fits all. And if you like - well. And if not - please contact Yves Saint Laurent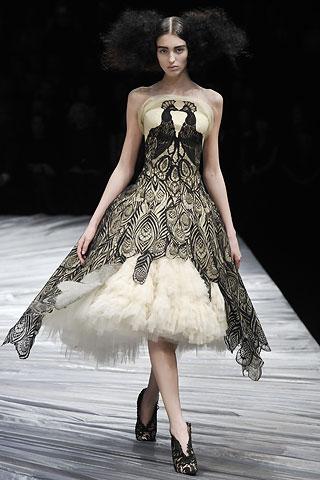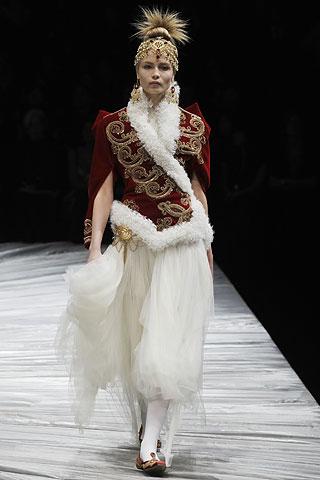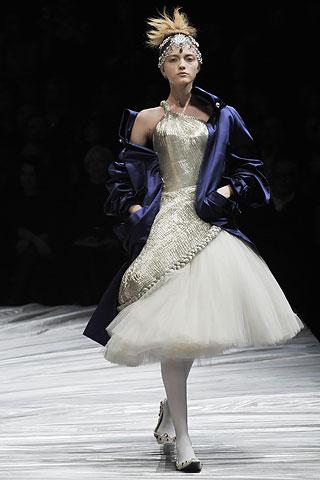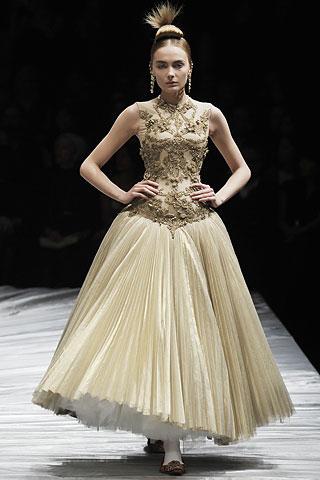 But while McQueen said:
I am not producing perfumes, bath towels, children's clothing items. Do not hesitate to contact me for bedding, because I did not get you. And if they get, it will be all in spots. I rage when I see all over my clothes. I do not want to dress all in a row, because I do not like them all.
I think that between the above quote and this quote is no contradiction. Yes, like McQueen's clothes for everyone, but can not wear it all. And he wears only those who are ready and can take the style of Alexander, his terrible cry with his antitrendovy style. Such people were Isabella Blow - his faithful and closest friend and Lady Gaga, who valued McQueen, as a person and designer.
I think he's up in heaven with fashion strings in his hands, marionetting away, planning this whole thing.
I think he is there now, in heaven, governs the world of fashion with the help of threads in his hands like puppets by planning everything in advance. Lady Gaga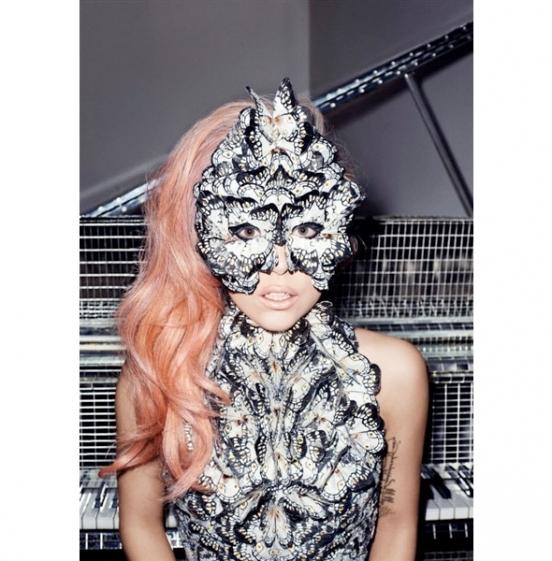 Lady Gaga in a dress McQueen
Isabella Blow
Isabella Blow was a famous diva in the fashion world, which is always waiting at the shows, loved hats, and sometimes wore a lobster on her head or antlers, and was a companion McQueen. It was she who helped Alexander to climb to stardom. And it was her fashion once devoted an entire collection - in memory of her love for headgear.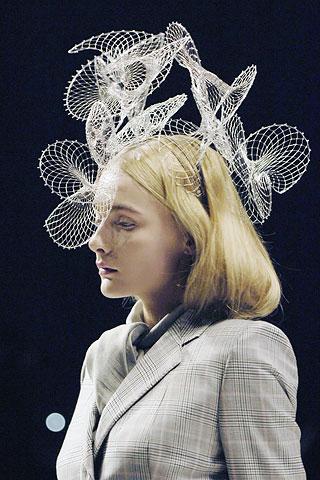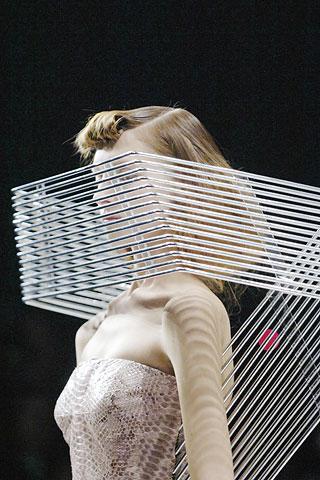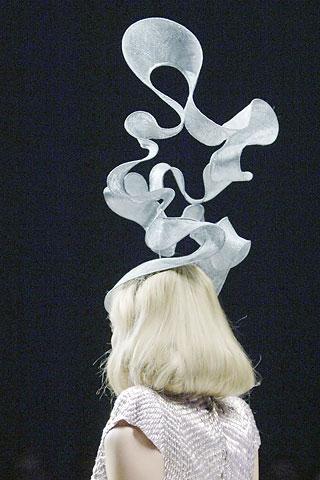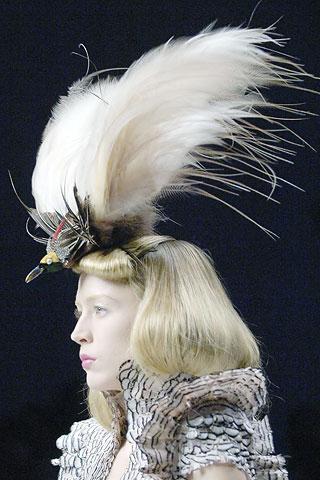 McQueen enjoyed the fact that I did. He often said, "I'm glad I did it." For example, in the 99th show of the fashion designer opened Ailey Mullins that nothing special. Besides the fact that she had no legs.
I dressed her in lace skirt and tight leather corset. During the show she was wearing dentures, which I specifically designed for this purpose. All magazines are teeming with images of handsome men and beautiful women. And I do not change my people, who are ready with this show, on any supermodels; they have a sense of dignity, which the world of high fashion just is not enough. That's who I think really beautiful.
About beauty as McQueen spoke quite philosophically:
Beauty - in the heart of the beholder. What's the use of trying to be nice to everyone? Anyway, for someone you will look ugly. And for someone to be the epitome of beauty. I myself, for example.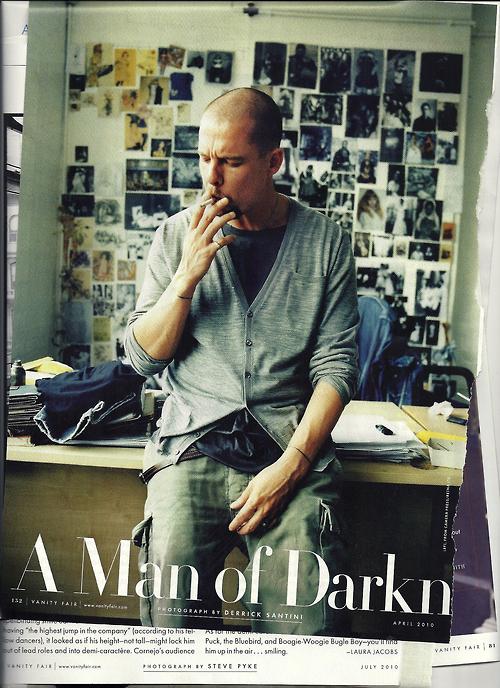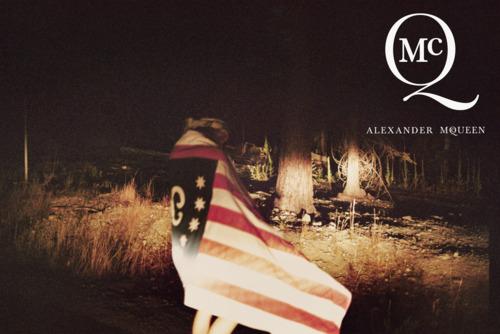 McQueen show others the reverse side of life, blood and misery, pain and suffering. Through his collection, he fought for nature, for equality, for peace. It shows - it's monologues about the problems of society. Alexander impresses with its uncompromising and straightforwardness, his peculiar sense of beauty and style. It can not love, but to be indifferent to it is impossible.
I think that life - a grim tale, endless carousel. My show - about it. Parents tell children that clowns should make people happy. This is not true. In fact, they do not make anyone happy. They themselves - scary and sad.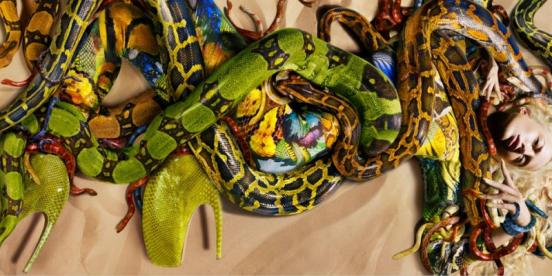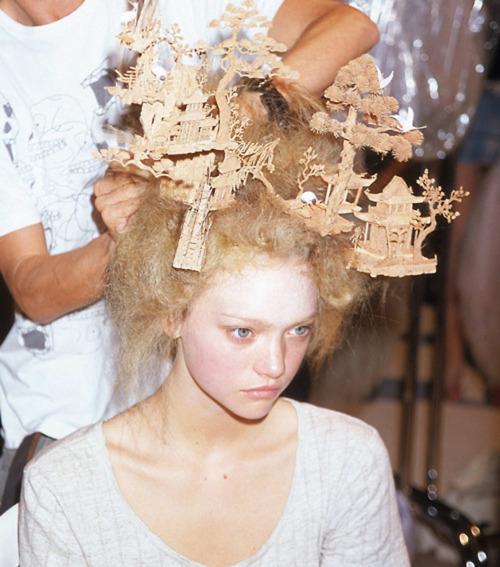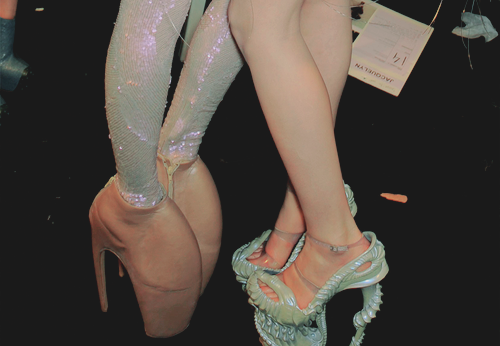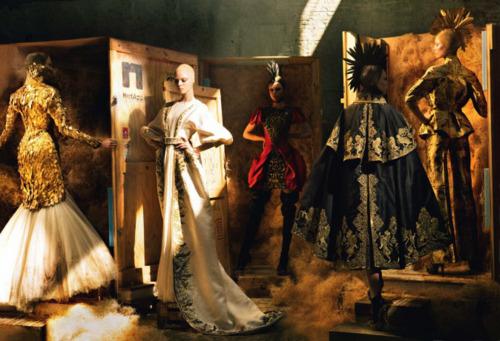 CONTINUED: vev.ru/blogs/alexander-mcqueen---bezumnyy-geniy-mody-part-ii.html