In recent years, began to notice that Haute Couture became closer to us. Its elements separately, you can use in everyday life. All had once been. Maybe the crisis is to blame, and may have passed a new cycle of fashion history and fashion of our grandmothers (and even grandparents!) Back.
This trend is particularly noticeable in the accessories. Now I'm not talking about socks and sandals golfiki. One has only to look at the hats spring-summer 2012. Immediately say, almost everything I like very much what I rarely happens with hats at all.
I'll start with my favorite! Incidentally, he has created at the same time delicate and daring image of the nymphs, the only one in my opinion, Haute Couture. Headgear Alexander McQueen. From these photos all over the internet ecstatic sighs are heard. I do not original and therefore also a breath ... Here I sit and think, how would this idea in everyday life could incarnate. Is that a lace shawl to wear.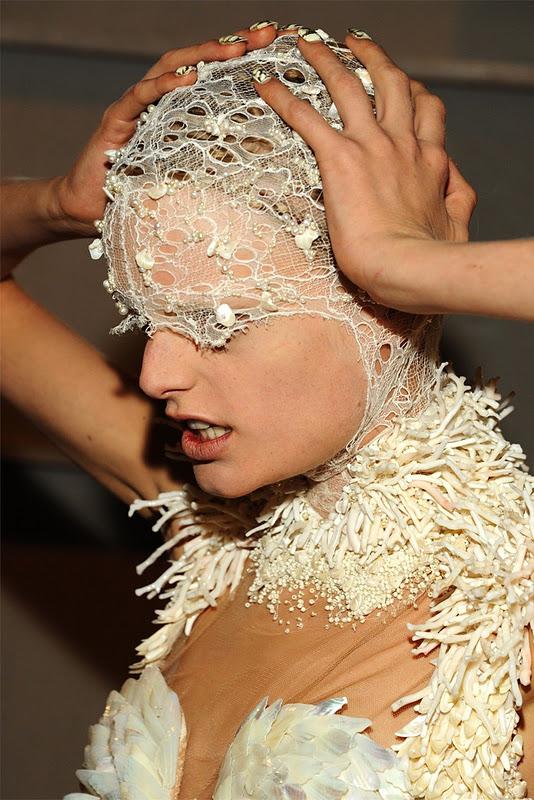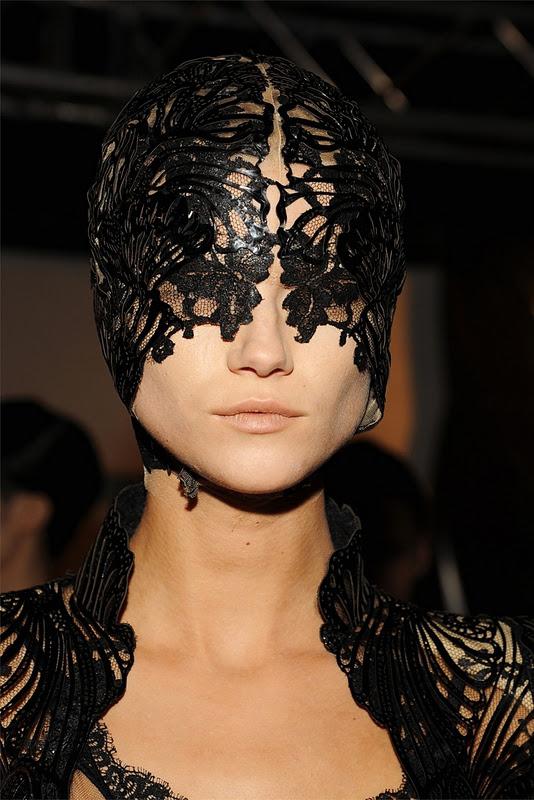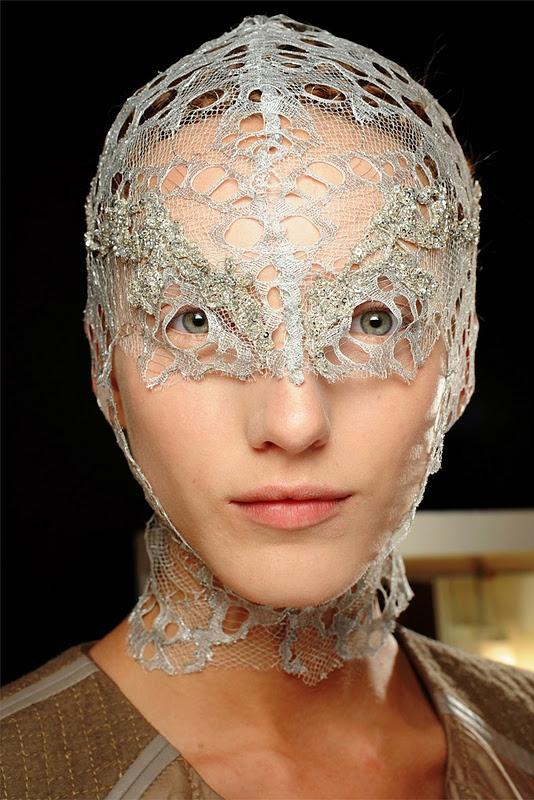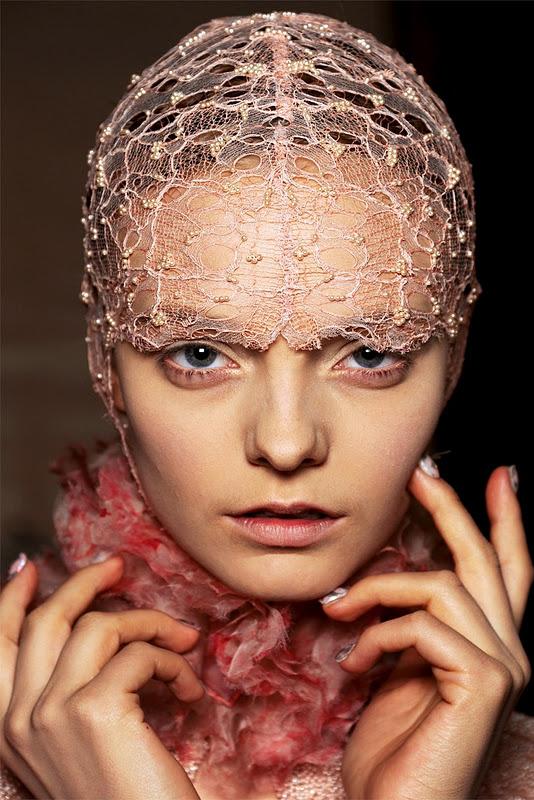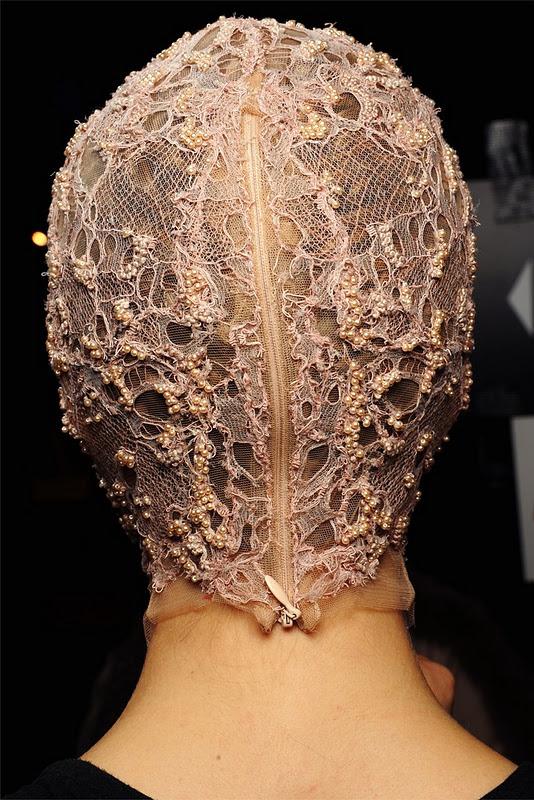 And here is how the process of creating a heavenly beauty.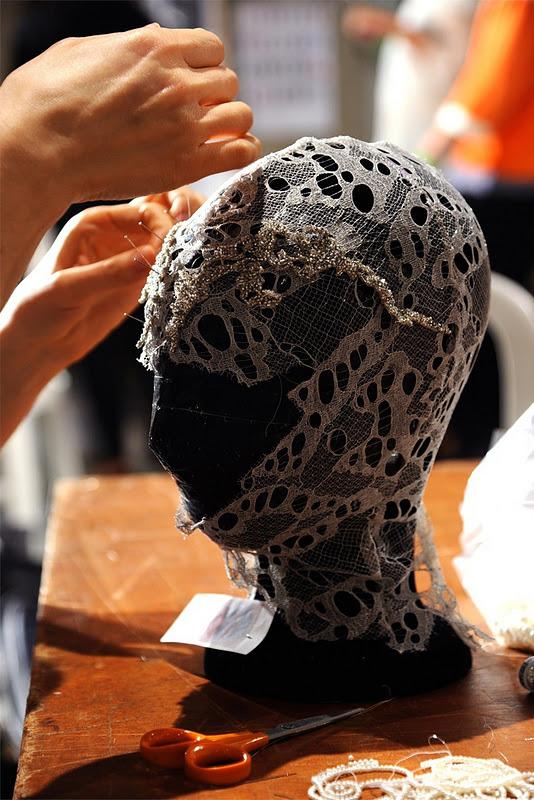 Wearing similar hats Alexander McQueen offers anything. But with air dresses they look especially superb.
Headgear Marc Jacobs my favorite number two. Especially small turban of organza. Tell me, who ever since the hair is not bandaged? What it is: a taste of my rustic or talantische designer. A feeling that no bandage on his head housewife, but at least tiara.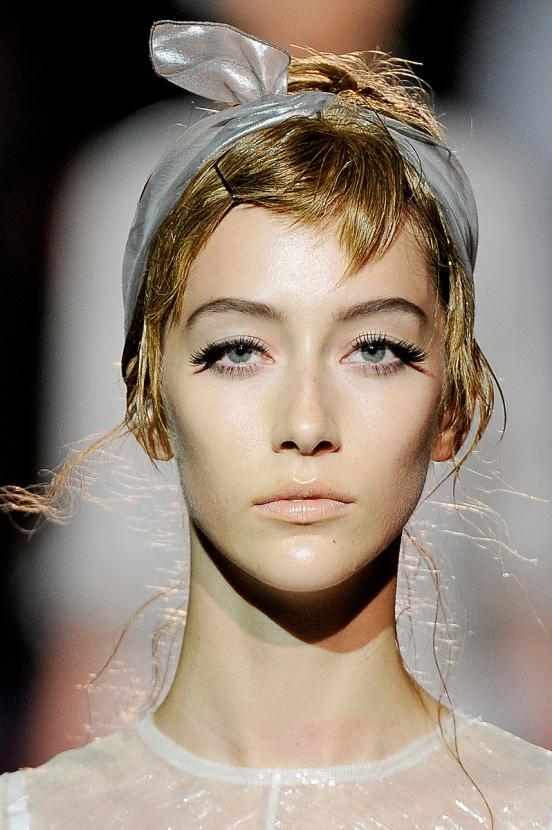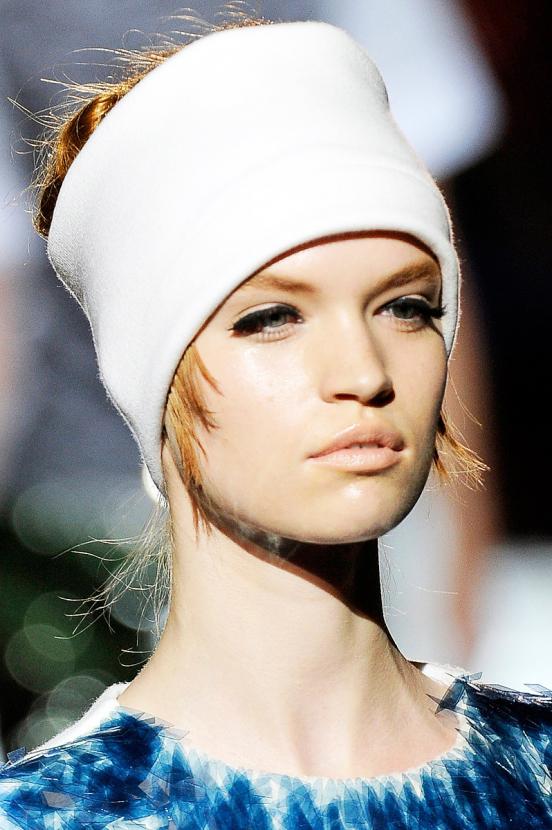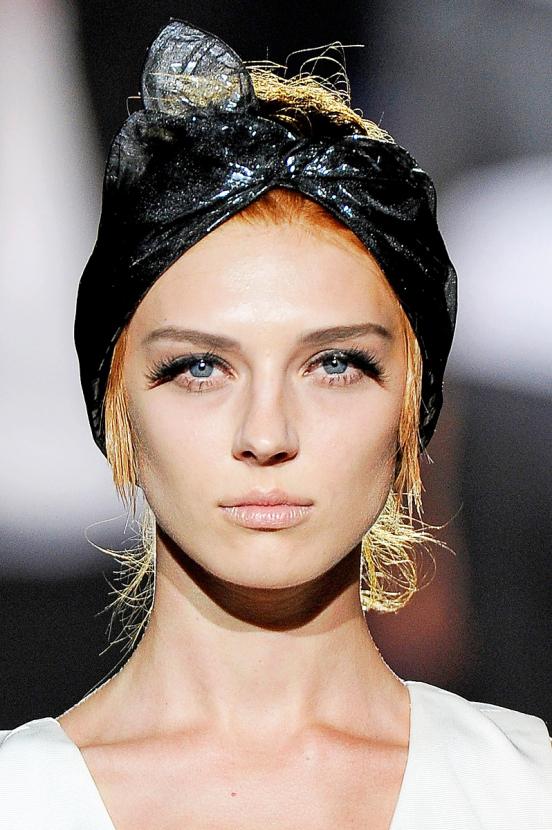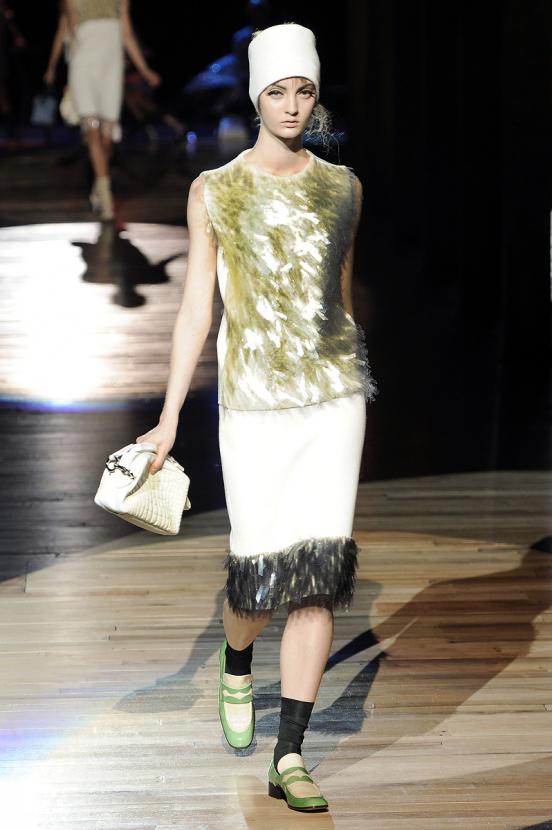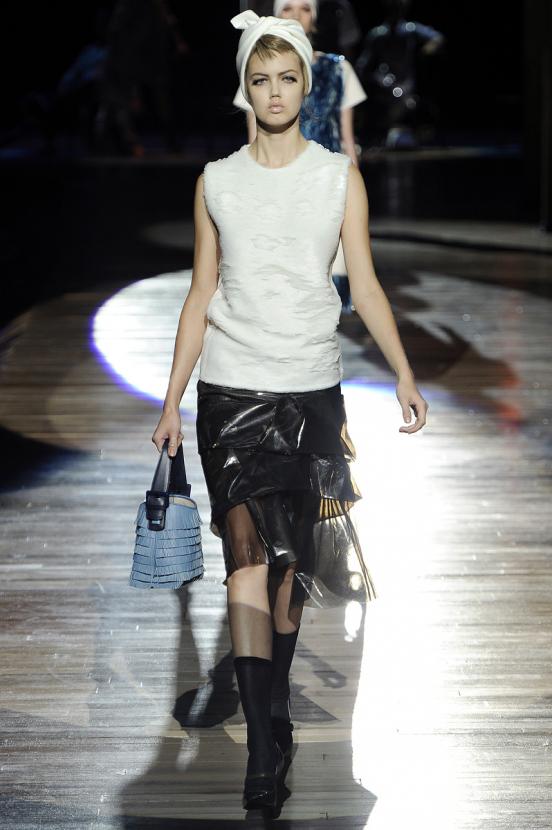 Collection of headwear Anna Sui is very diverse. Veils, turbans, romantic wide-brimmed hats. In short, the cruise collection.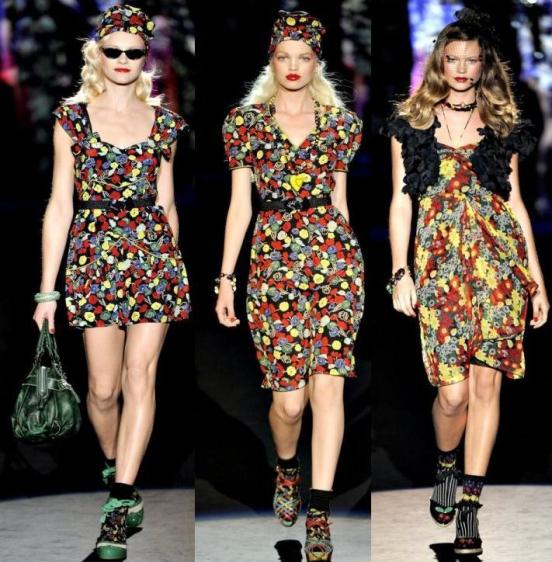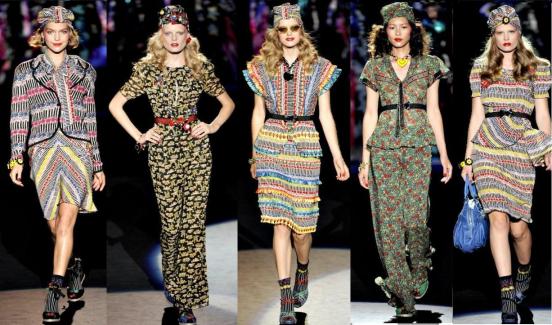 Issa London showed how to wear a veil. These exquisite hats easily fit into everyday life of any girl. Flying dress and veil flying gait. Beauty!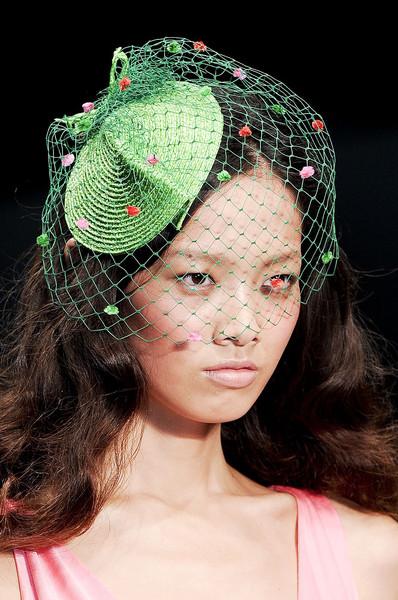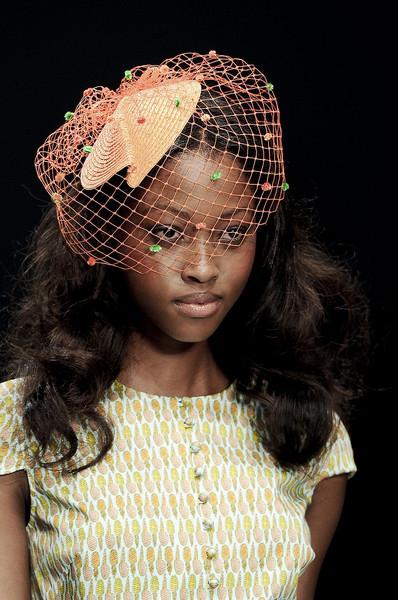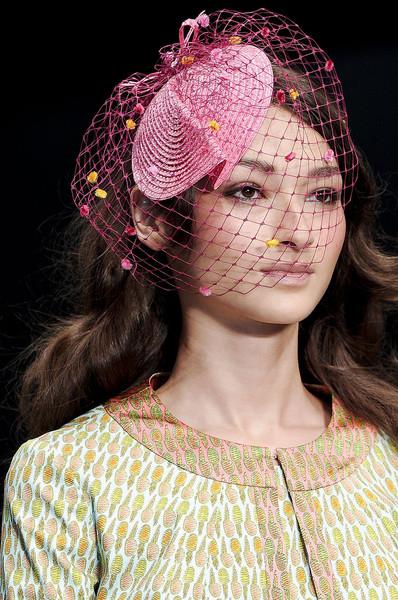 Veils were not only Issa London. Headgear Jil Sander also with a touch of mystery. Only unravel this mystery pretty quickly. Real prototype turban with a veil became a male headdress Nigerian Yoruba tribe. What can I say: applause! Everything is as usual, Jil Sander: succinctly and feminine, no frills and fanaticism.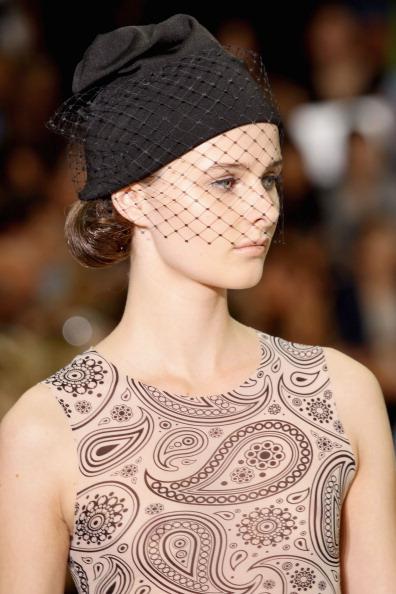 Collection Just Cavalli: surprising. Hats - cowboy. They are by no means new. It seems no accident Roberto Cavalli uses this accessory is the brand and it is designed to make a style Cavalli recognizable. I always liked the cowboy hats, they are very nice on the loose hair.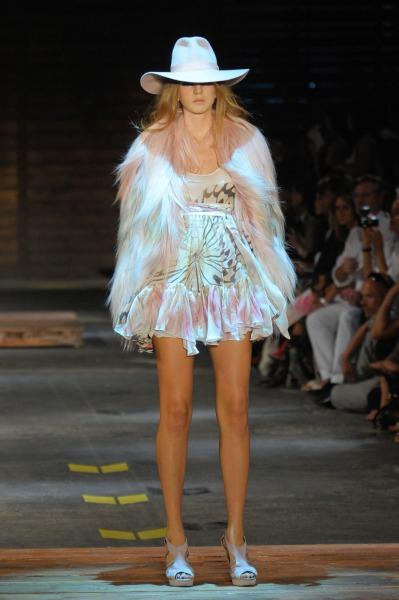 Cap. In the new season, they are mega popular. Wear them with all, even with mismatched clothes. They are appropriate for girls and women, on vacation in the city, in different colors and materials.
Especially like at Vivienne Westwood.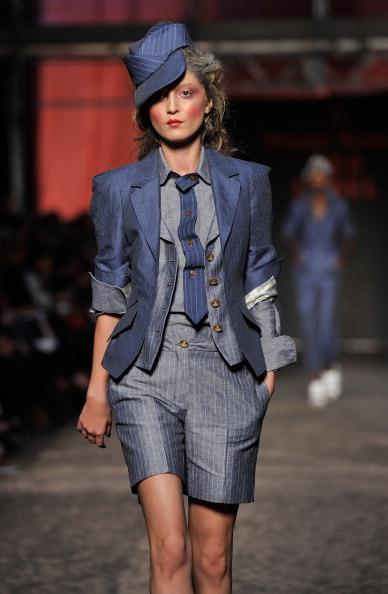 Cap Burberry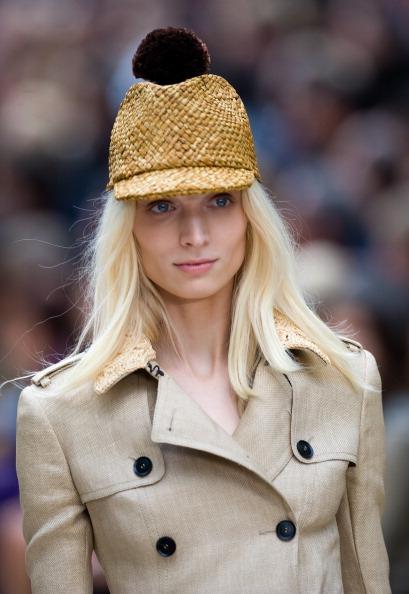 Cap Kenzo
Headwear 2012 - it's easy, feminine, bright, fun, and most importantly, wearable!