Finally, it was officially announced who will be the creative director of the fashion house Dior, Galliano was sacked instead scandalous. However, this news was not too surprising - about a month, there was talk in the wings of the fashion world - Raf Simons, after the end of February he presented his latest collection for Jil Sander as part of Milan Fashion Week, was the most suitable candidate. Rough left with tears in their eyes, but as it turned out, not neizvestnost.Ya very happy that join to the house with a great history. Dior has always been a symbol of absolute elegance and an honor for me to work zdes.Dlya famous French brand Simons will prepare a collection of Haute Couture and Ready-to-Wear, and besides, the designer will be engaged and accessories. The way to Rafa Dior was quite varied and interesting: began with a small Belgian town and diploma industrial designer, has gone through men's clothing and the base of its own brand, and eventually came to the women's clothing in the face of the fashion house Jil Sander, but now all this stop detail.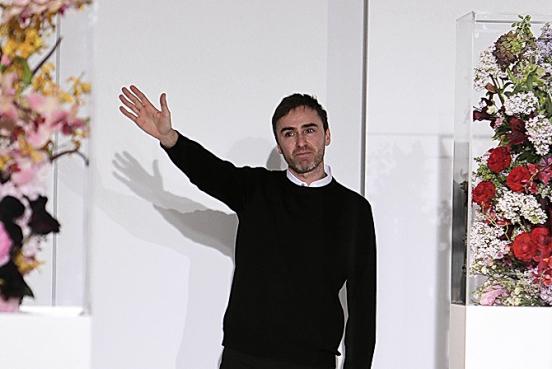 Rough grew up in a fairly poor family in Neerpelt. He graduated from the Vienna University of Applied Arts, where he studied industrial design. Yet a few years later decided to become self-Simons menswear designer. During his studies, internship at Walter van Beyrendonka, but then first came to the fashion week in Paris and became interested in fashion. So he have quite a bit of time to finally make sure that it was not created for industrial design, and as a result, in 1995 he moved to Antwerp, where it is a crucial meeting with Linda Loppa, at that time head of department of the Royal Academy of fashion . And that simply advised Simons to create his own brand.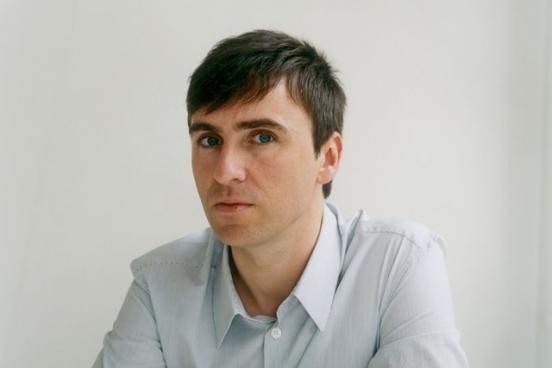 So, in his first collection under his own brand Raf Simons for autumn-winter 1995 at Milan Fashion Week main motive was very relaxed style of the guys from the street: a turtleneck wool and leather coats straight. And it was accepted graciously.
But after showing the autumn-winter collection already in 1999 the young designer unexpectedly closes his company, takes a sabbatical and begins to engage in the reorganization of its business. In 2000, he returned, signing a contract with the Belgian textiles and creates the autumn-winter collection, which is completely reflected his fresh perspective on fashion and was represented by non-professional models with the Antwerp streets.
In the 2000s, Raf Simons has become one of the most influential (in a creative sense) menswear designer. This fact confirms its cooperation with Ruffo Research, Peter Saville, Peter de Potter, Linda Farrow, Sterling Ruby and Eastpack.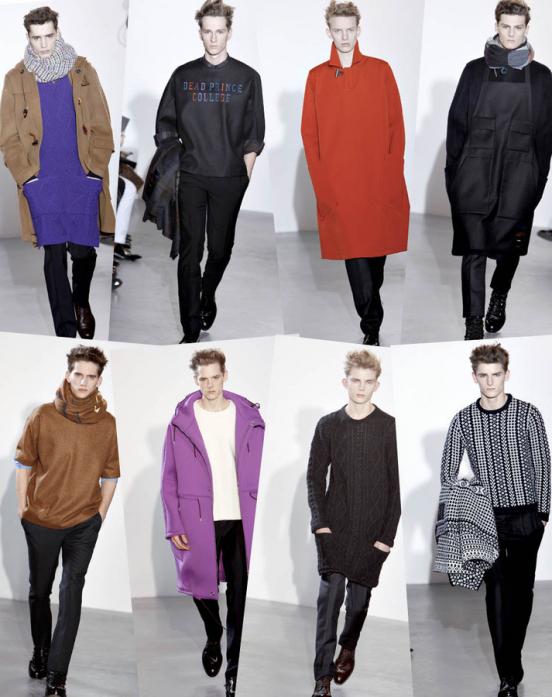 In 2000, Simons appointed a senior lecturer at the Vienna University of Applied Arts, and he works in that position until 2005, which took place in June, showing his collection - RAF by Raf Simons. And in July, Raf becomes artistic director of women's and men's line brand Jil Sander. Naturally, the designer who previously did not create clothing for women, all begin to actively discuss. The first collection for Jil Sander consisted of black dresses, white shirts and narrow skirts maxi Clothing minimalist, respectful towards women and very beautiful. This is probably echoes the new things that Raf Simons can bring into fashion: a view of heterosexual men.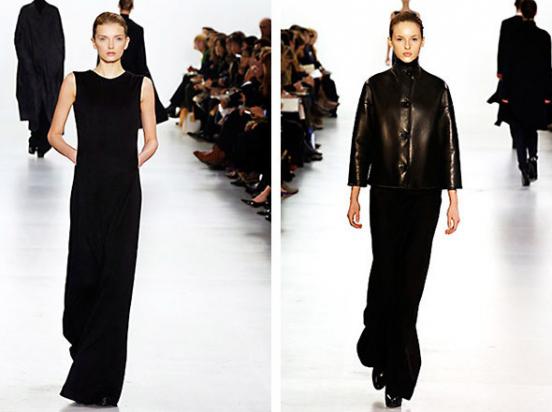 But next season Simons showed all the things for which he will love his future collections: perfect fit, bright colors and tech fabric. il Sander and bright colors? Jil Sander and sequins? Of course, brand bewitched.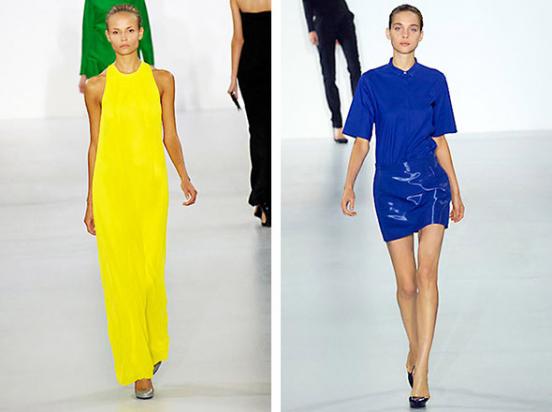 The third collection Raf Simons for Jil Sander is ideal. It makes any other collection a bit far-fetched, clumsy and stupid. At the same time Style.com said Simons only designer able to dress well modern business women.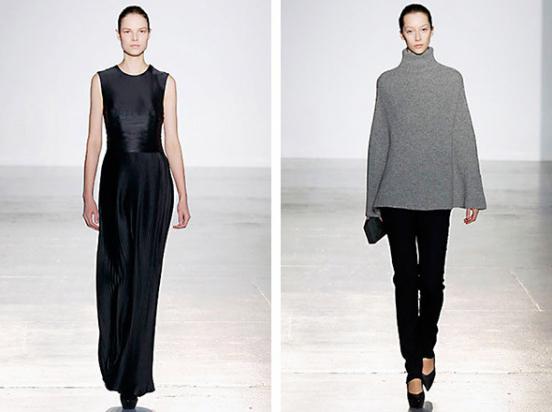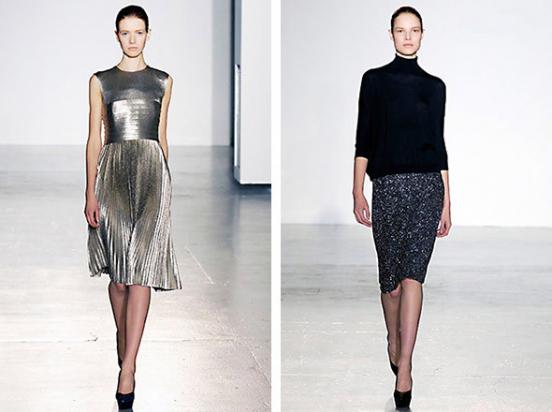 Shortened and elongated jackets, pants, at first glance does not differ from the leggings, and multi-layered transparent dress - all these memorable collection of Jil Sander 2008. It was praised for sending to the East, which is famous herself Gilles Zander.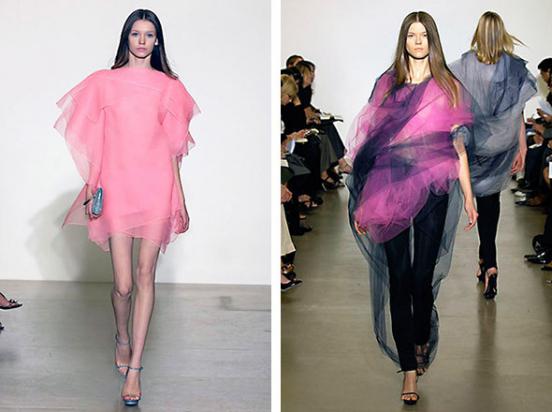 Fall-winter 2008-2009 Raf Simons dedicated tweed. He had a purpose - to show the familiar material with fresh hand probably is not the way it has become accustomed to see the audience at shows Chanel. As a result, out dresses with horizontally and vertically extending seams, trouser suits and jackets with asymmetric collars. This collection of moderately severe liking to the public, and some even brought admiration and forced to look at the Belgian designer in a new way.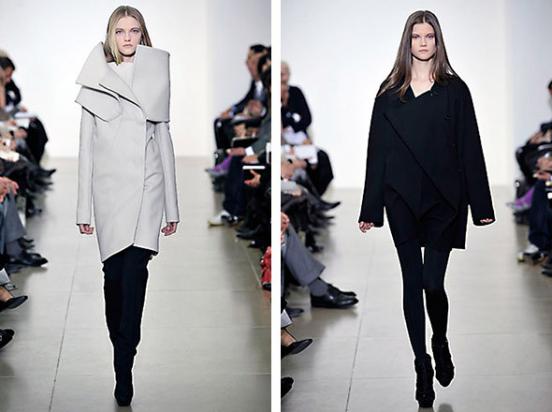 In the spring of 2009, almost all fashion designers remembered 20s - Raf Simons was no exception. And a figure that represented the collection, he became famous surrealist muse of models and 20's - Alice Prin. Simons presented asymmetric plain suits and dresses, elongated silhouettes and fringe.
For autumn-winter 2009 Simons did not come up with something completely new, but simply created a fairly modest range that meets all the principles of the brand.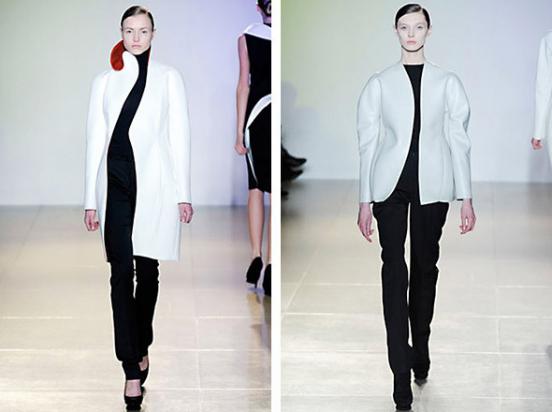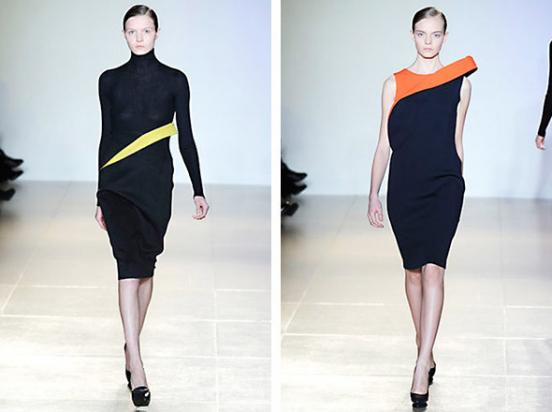 In 2009, rumors start about the economic crisis, and such sentiments affect the ideas of designers. At Simons is manifested in unexpected bright accents and roughest edges dresses. But at the same time Raf refers to natural sources and again based on the tradition of the house Jil Sander.Eto simple, but intellectually.
But the mood of the autumn-winter collection has been more positive: designer inspired released by the time the films "September Issue" and "Lara Croft: Tomb Raider." That is why on the podium all saw Wintour tweed suits with tight shorts Jolie.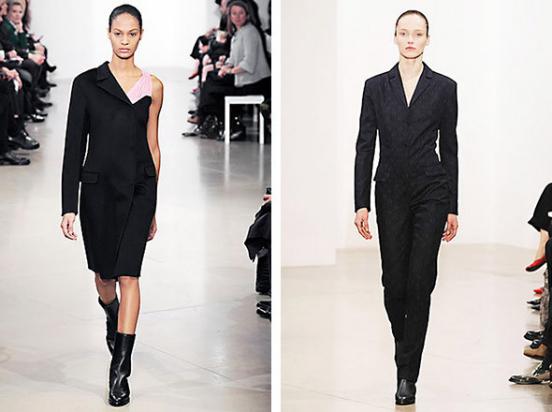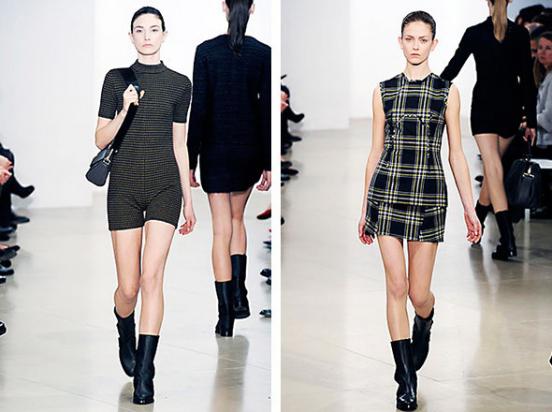 Simons himself called his spring-summer collection of 2011 beginning of his couture trilogy. He did not engage in intricate embroidery with beads and beads, but only experimented with brim. The result was tops with the Basques and voluminous skirt maxi. In addition the collection memorize prints in the form of stripes and roses, and neon colors that are loved Simmons came to the court is coming craze screaming orange, pink and light green.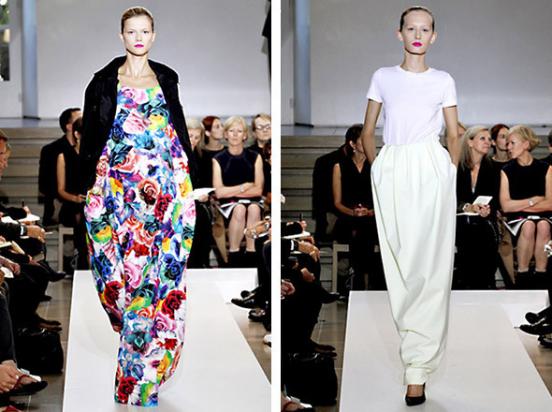 Some speculate that Simmons collection autumn-winter 2011 predicted designers developed an interest in sports, because along with the dresses to the floor and surround coat including ski sweaters and boots with details similar to ski bindings. Although he did not leave the idea of ​​couture. excellent hybrid couture and ski equipment.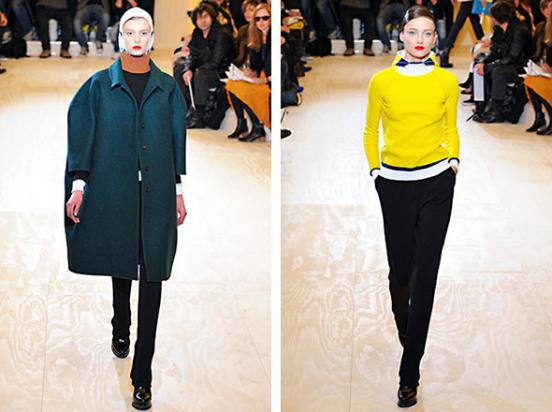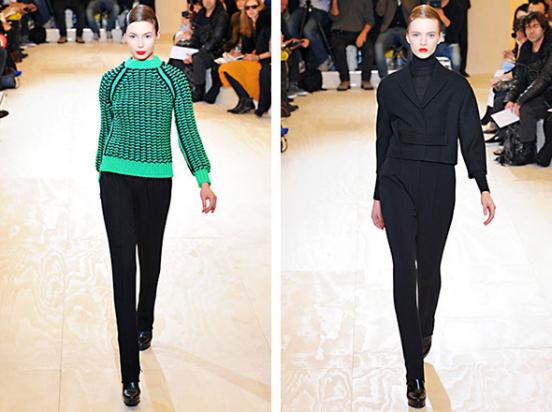 Creating a collection spring-summer 2012, Raf Simons thought about women and society, which she creates around itself. The designer came up with paisley pattern, hat with a veil and a cage. In addition, it has become one of the few collections, which he added wedding dress: white, the floor and apparently relative of shirts.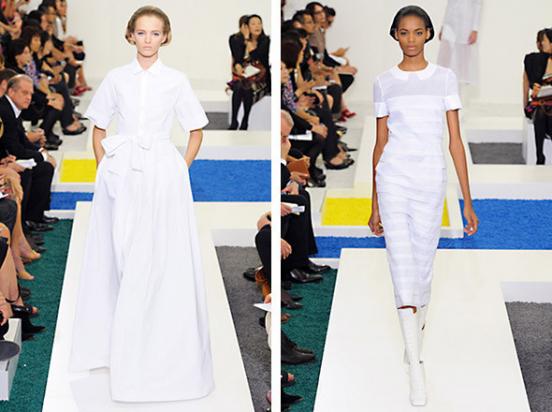 End of the show last collection (Fall-Winter 2012) Simons for Jil Sander was marked by a standing ovation. Belgian designer, not too fond of the hype, only briefly stepped to the podium, smiled modestly and quickly disappeared. But the audience continued to clap and did not disperse, and Simons had more time to go cap in hand, his eyes filled with tears. A collection itself was full of interesting decisions to raise the status of the Milan fashion in recent years: it is the modern view of deconstruction and construction, feminine colors and simply magical ideas.
All critics and journalists have noted that seven years of hard labor Belgian designer crowned the best of what Simmons did for his career. And now Raf entered the open door of the fashion house Dior. A new step, a new round, a new challenge themselves, their fans and the world of fashion, which is curiously looking and waiting for the first collection by Raf Simons Dior.