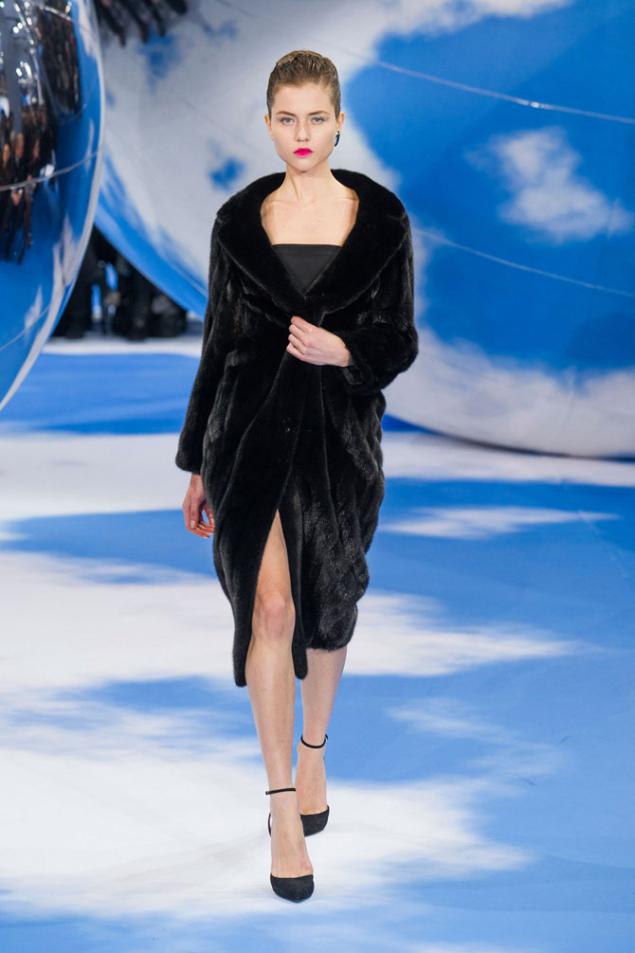 It seems that his fourth collection for Christian Dior all possible enthusiasm for Raf Simons have made. As well as all claims. But the collection of Christian Dior Fall-Winter 2013/14 was a multi-valued, and that the wave of the two will certainly rise again.
Raf Simons repeatedly takes the basic diorovsky codes and ostranyaet them - trying to look at them with a strange, unexpected, unusual perspective. He started with the principal - the famous metaphor diorovsky "female flower". He juggled it in every possible way, it literally realizing a wall of flowers and green bushes, making it the most decorative - the motif on the fabric or embroidery on the dress. In this show, flowers rose from the ankles to the knees, wrapped around the hips and went on his shoulders - in the patterns on boots and dresses - that remain flat, the purchasing volume due to the beads and sequins.
Suddenly boring classical diorovsky bags were pointy shoes - as well as on the free white and black silk dress, next to the woman's head, hands and doves with bouquets.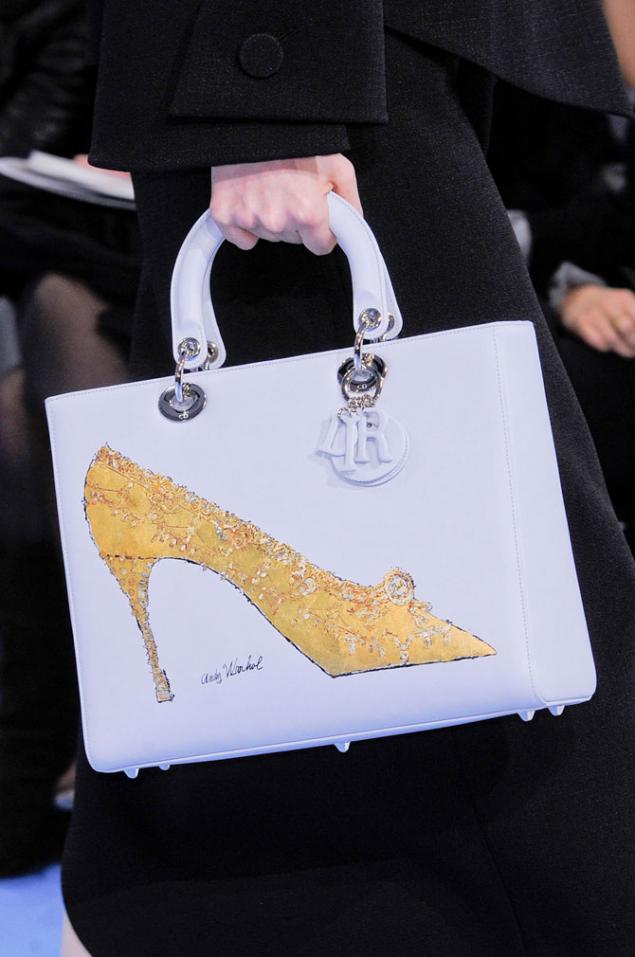 These prints are made on earlier drawings Warhol just 50s. Some of them resemble the famous illustrations Rene Gryuo, another diorovsky code, and this is no surprise - the young Warhol worked for Vogue and Harper's Bazaar, painted advertisements for shoe manufacturers.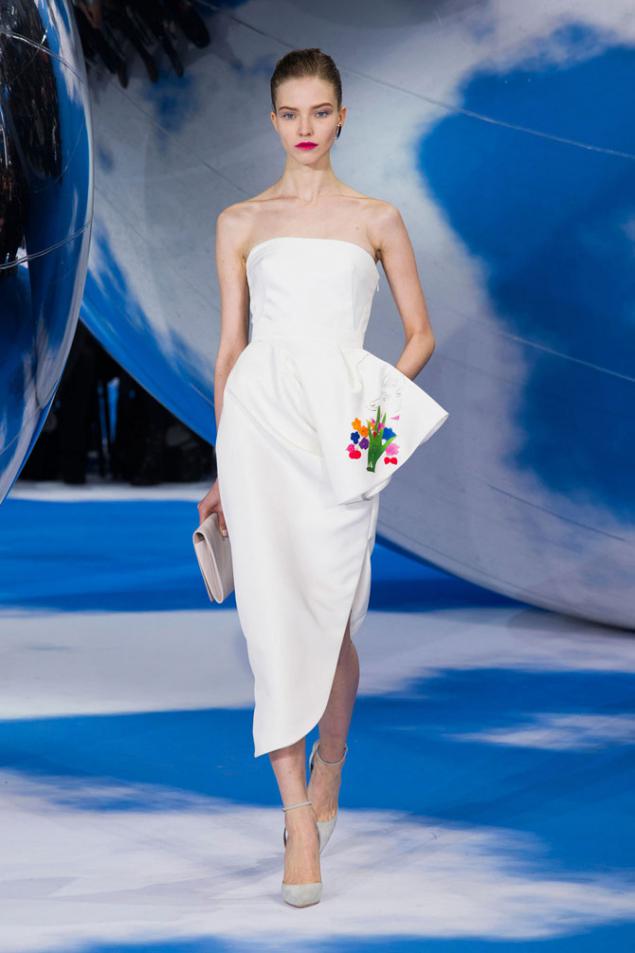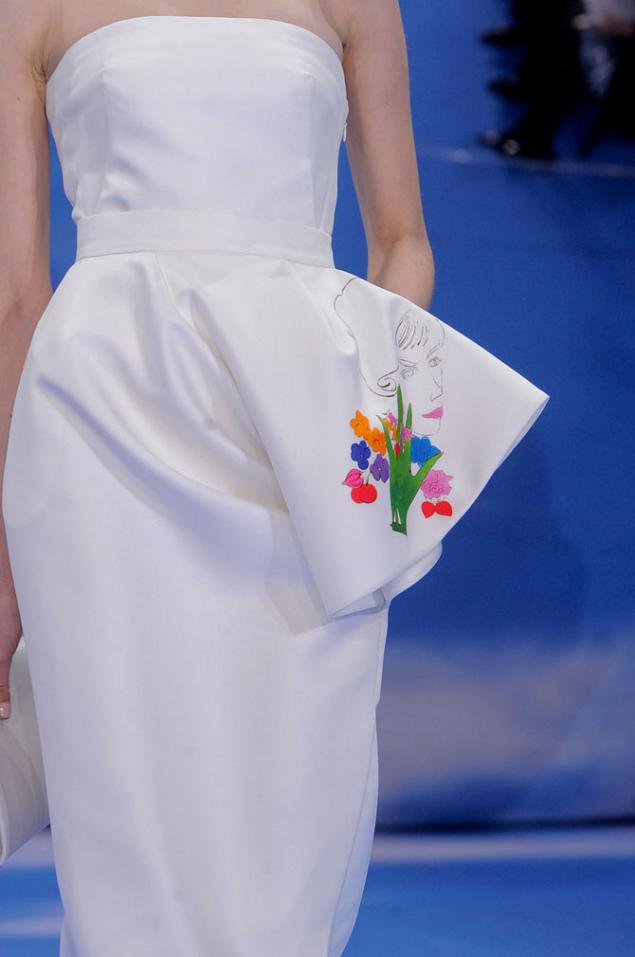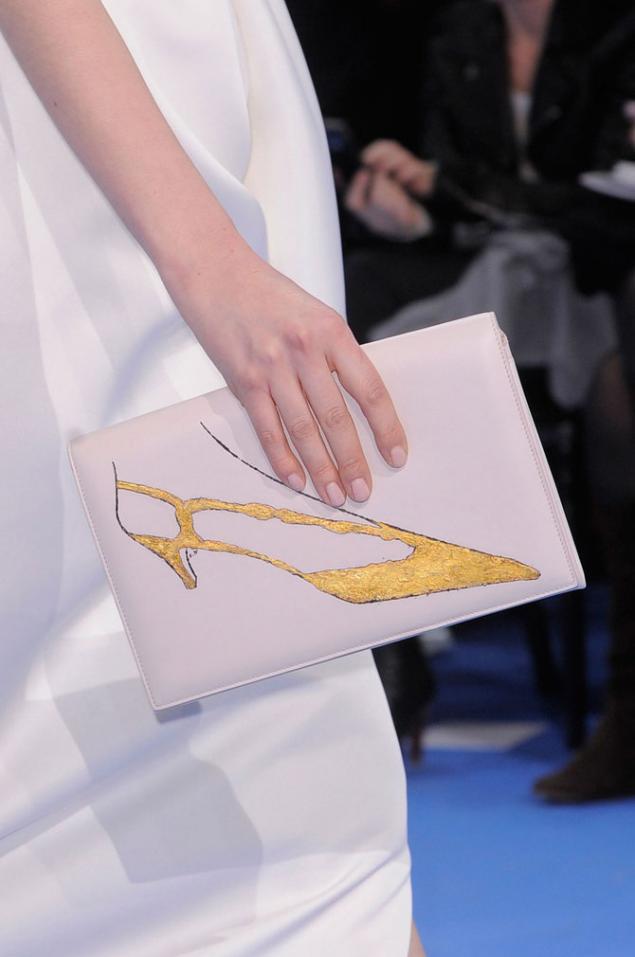 Nearby there is a black-and-white cell pied-de-poule, which graced the first bottle of perfume Miss Dior, and then Diorella, Diorling, Diorissimo. This "chicken feet" is printed on the narrow corset dress, over which is stretched pale pink, like a crocheted skirt, on shoes, on the tops and bodices.
Simons takes diorovsky basic silhouette and twists it so, so shifts the proportion that thoroughly become familiar in recent years new look is starting to look fresh and even the most radical way. At this time, in a classic dress with diorovsky neckline, full skirt and bustle came Catherine McNeil - but it was stitched black leather and looked sternly and gothic.
All other elements of his style - perfectly tailored form-fitting jackets and coats, skinny black pants, draped skirts difficult bustier dress - worked on the same principle.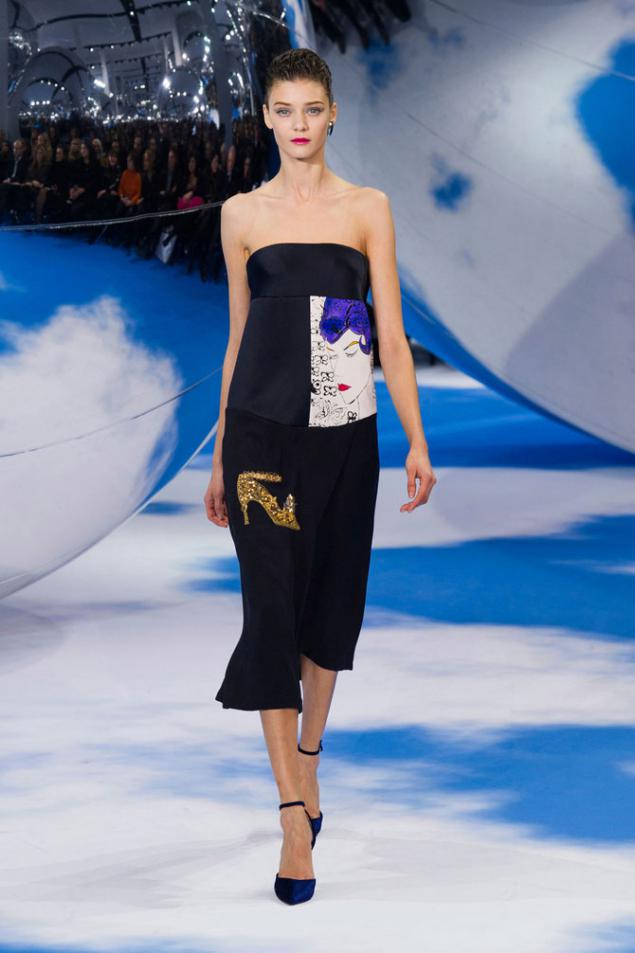 There are designers cinematic, and is - beautiful, for their history of Fine Arts where more significant than the history of cinema. This is the Raf Simons. And not only that he is a famous art collector, but also how it basically refers to the color. He puts color - white stripe, zephyr pink, sky blue - like strokes on the canvas. Against the background of an ideal black and gray suits suddenly appears red Firebolt - wide coat, referring to the earlier model Monsieur Dior.
As at yesterday's show serene girl slipped into these wonderful things between the huge silver balls under the mesmerizing track Laurie Anderson, it seemed that from pieces diorovsky classics Raf Simons is trying to put the word "eternity" - and, surprisingly, it turns out it.