Again, Raf Simons presented to the audience at the Paris Fashion Week his vision style house Christian Dior. At this time, the designer drew inspiration from the early, not the most famous works of Andy Warhol. Prints new collection Christian Dior Fall-Winter 2013-2014 made the drawings Warhol 50s. And some of them are similar to the famous illustrations Rene Gryuo - another code style Dior, as a young Warhol once worked for Vogue and Harper's Bazaar. The result came out very impressive fashion show in which models were beautiful things, slipping between the huge silver balls for amazing track Laurie Anderson.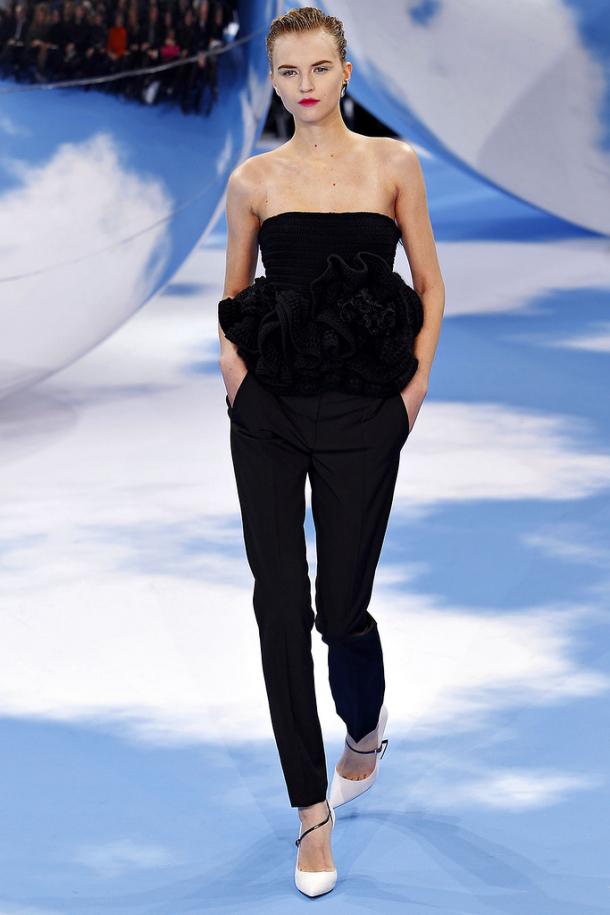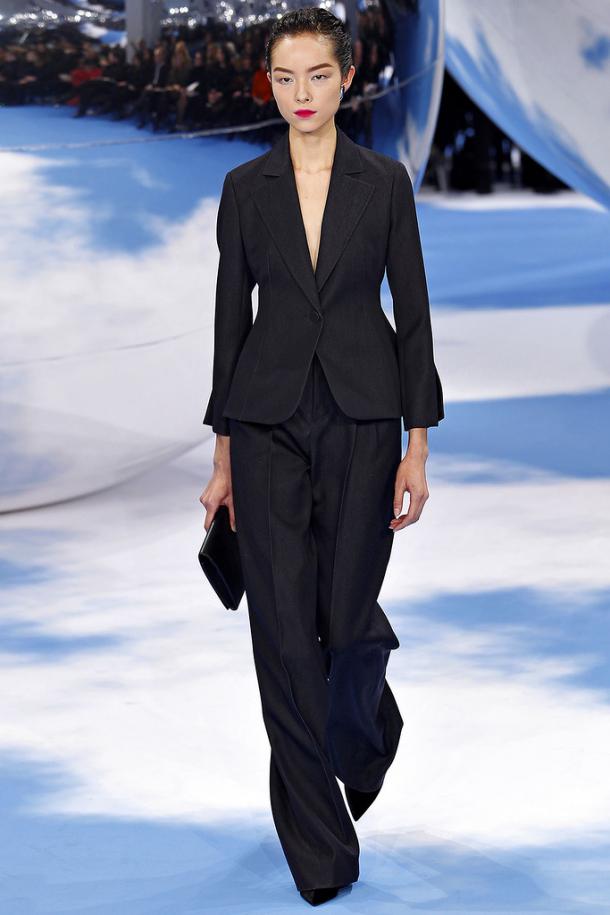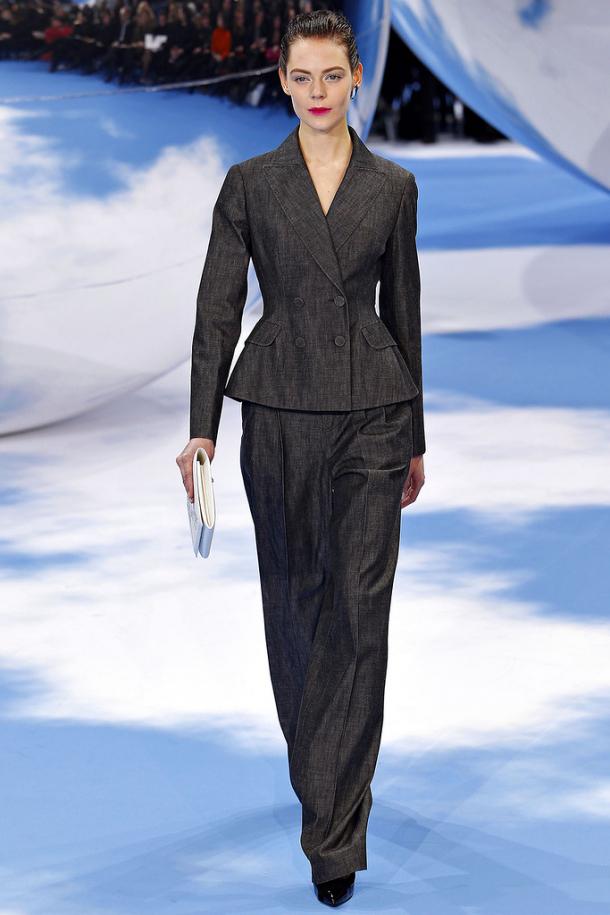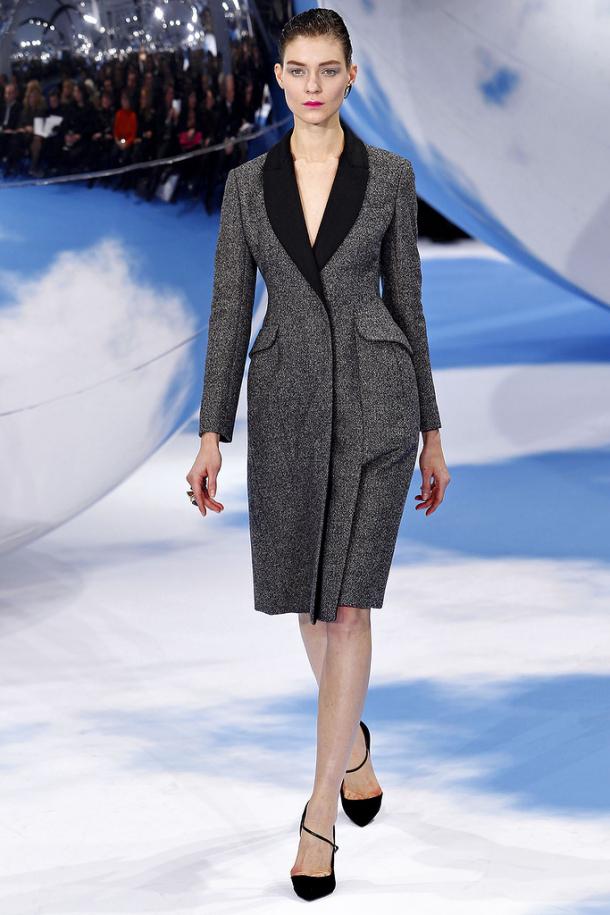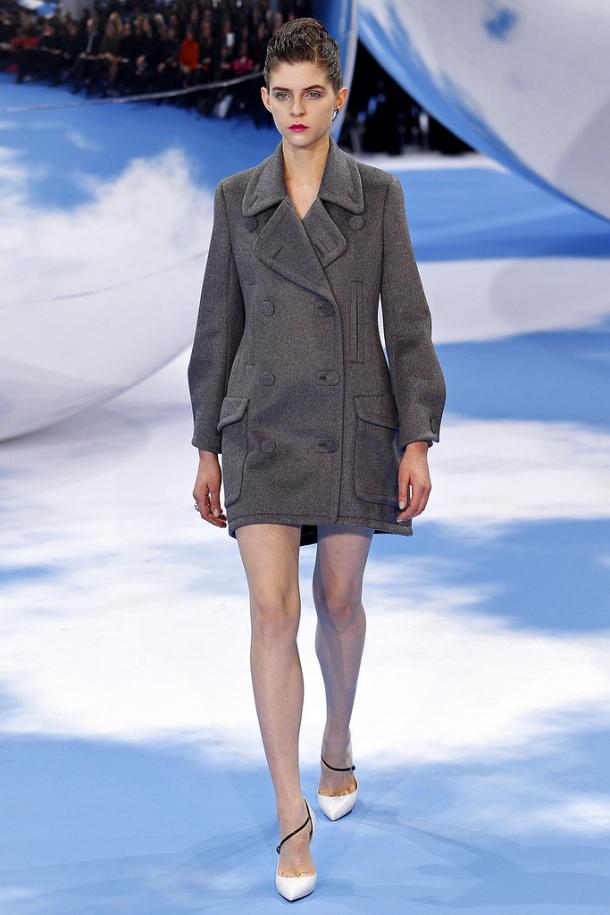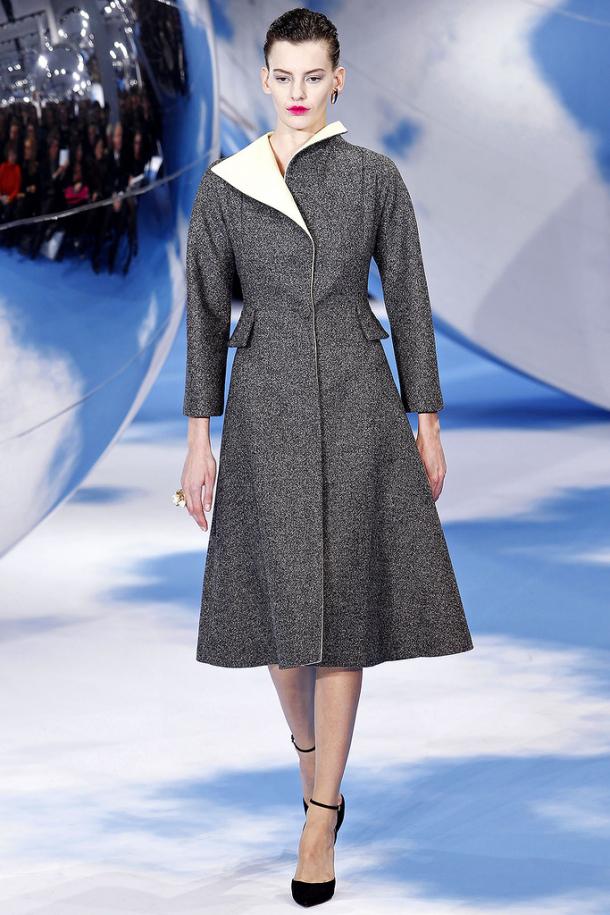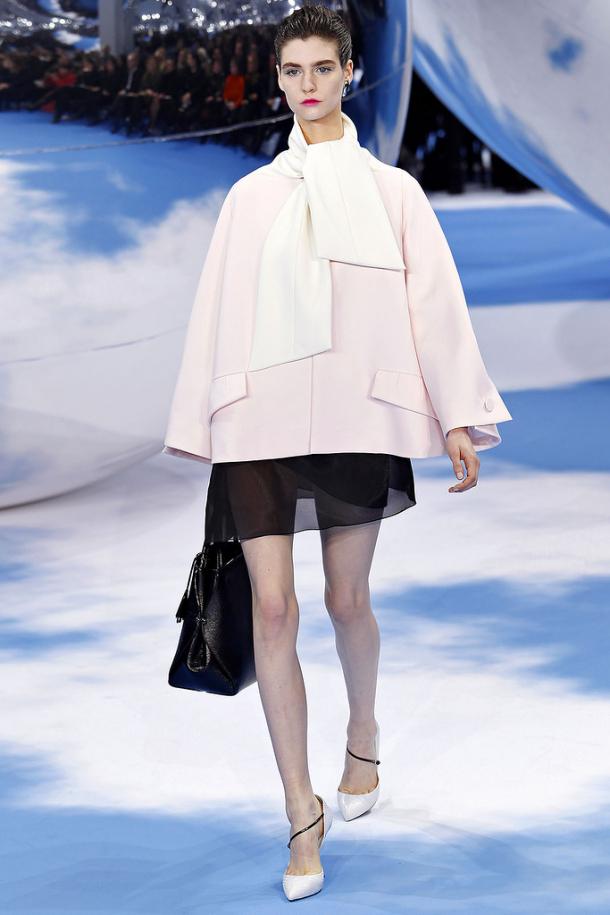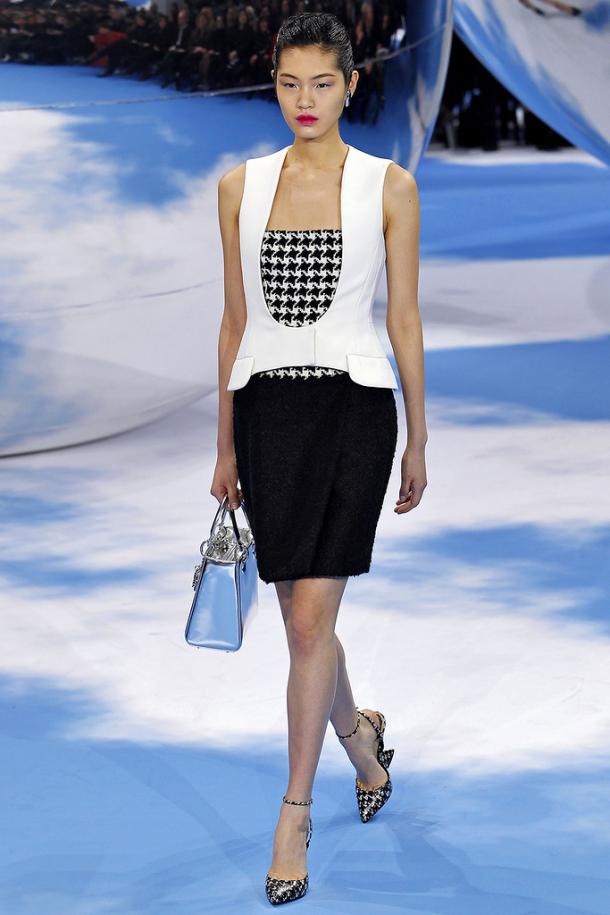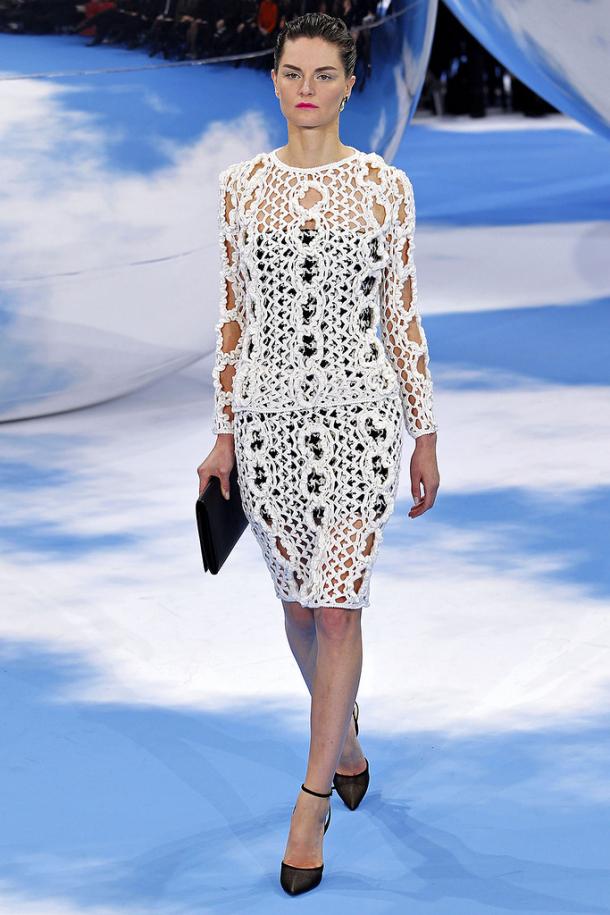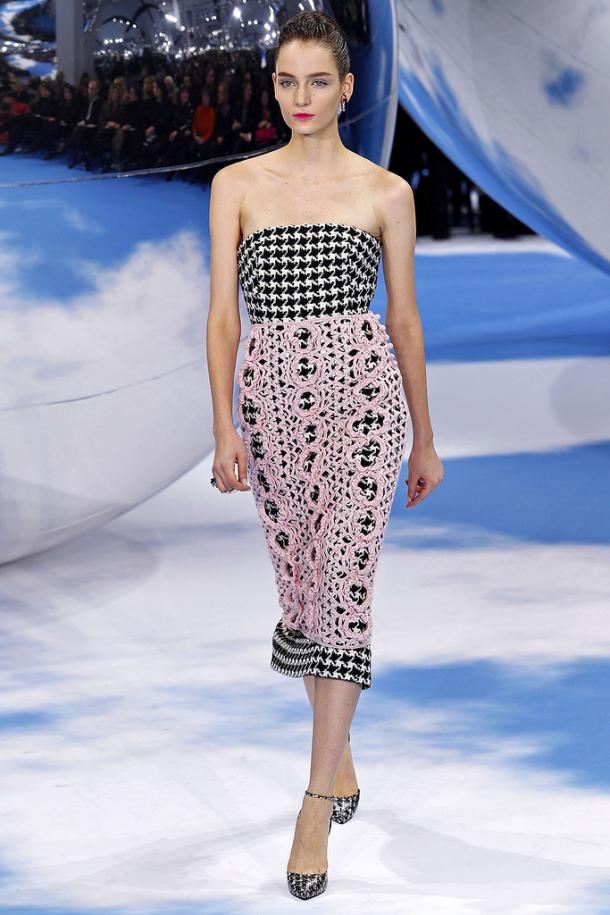 Among the key things fall collection Raf Simons has laconic silhouettes monochrome gray and black suits and a form-fitting jackets and loose trousers, bustier dress in organza and leather, decorated with textured appliqués, flared coats, scarves graphically extensive, multi-layered asymmetrical draping on the skirt, and game now classic prints.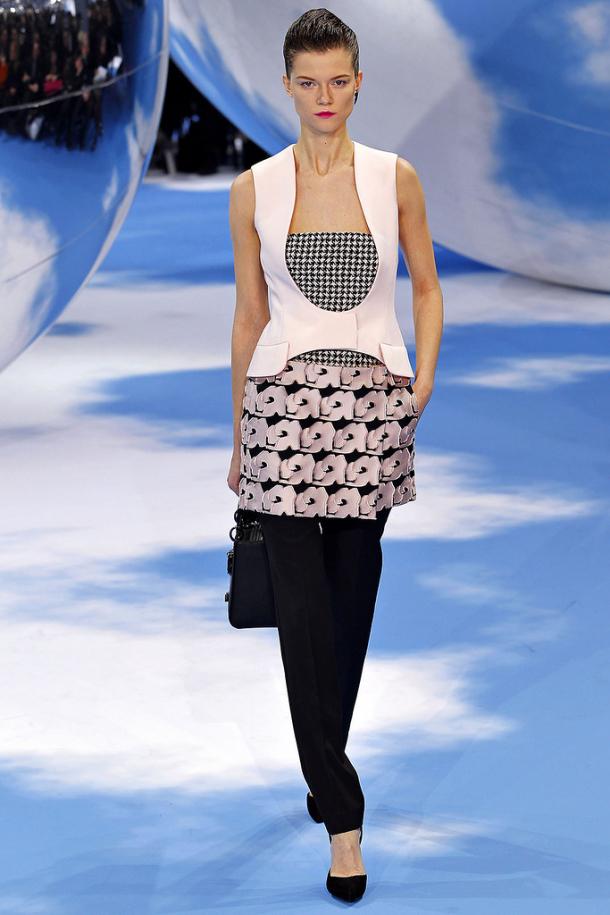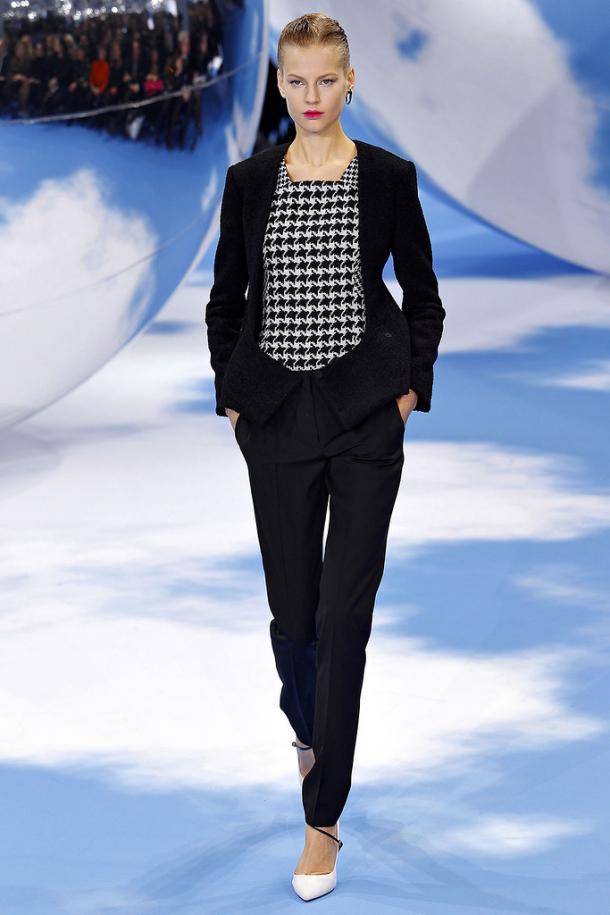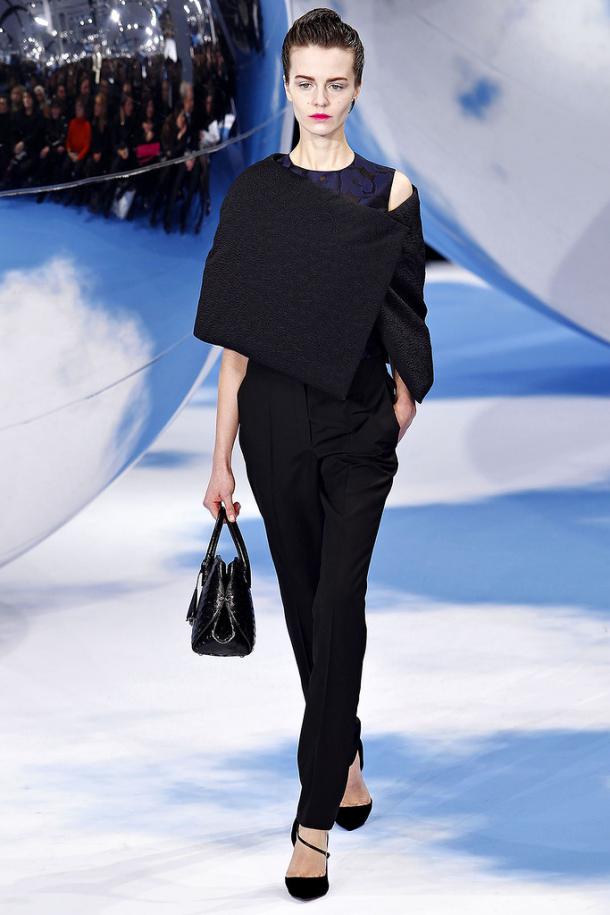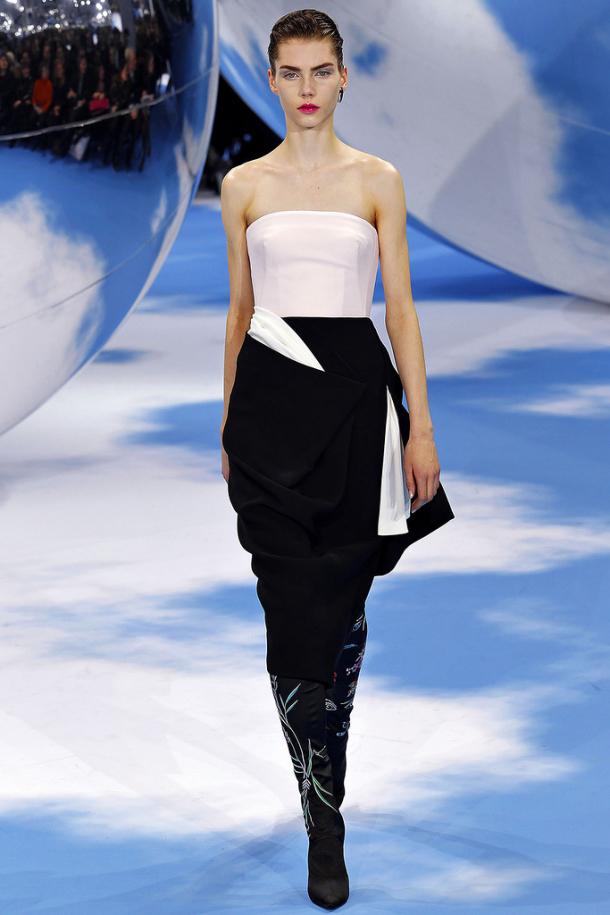 There is also the famous "chicken foot", printed on the narrow corset dress, over which is stretched pale pink, like a crocheted skirt, as well as corsages for tops and shoes.
And in a classic dress with diorovsky neckline, full skirt and bustle this time came Catherine McNeil, however, it is now stitched black leather and looks a bit harsh and gothic.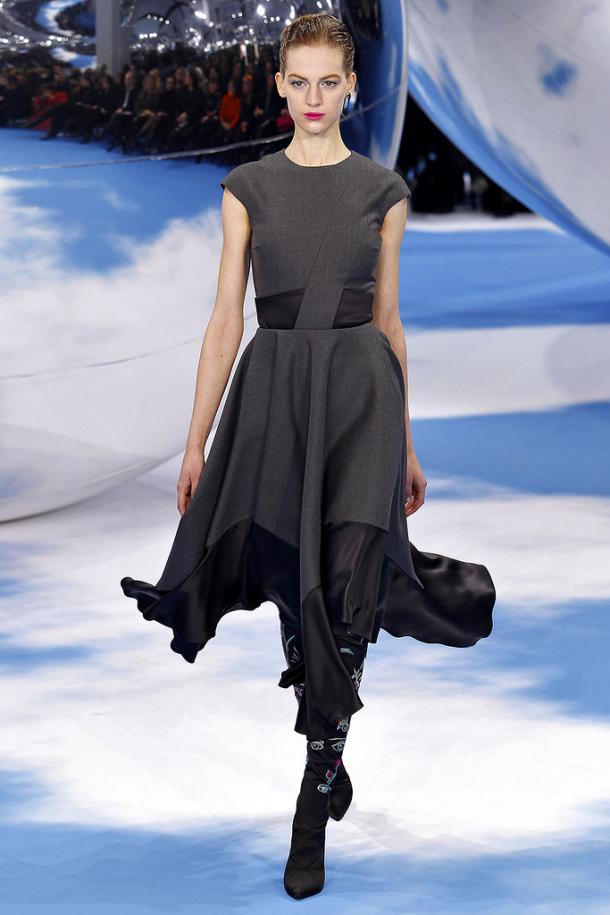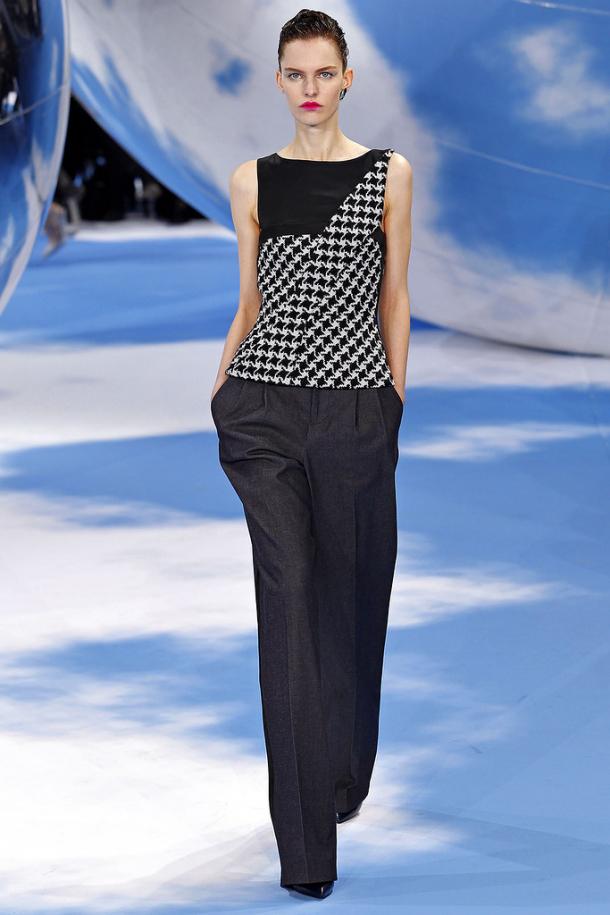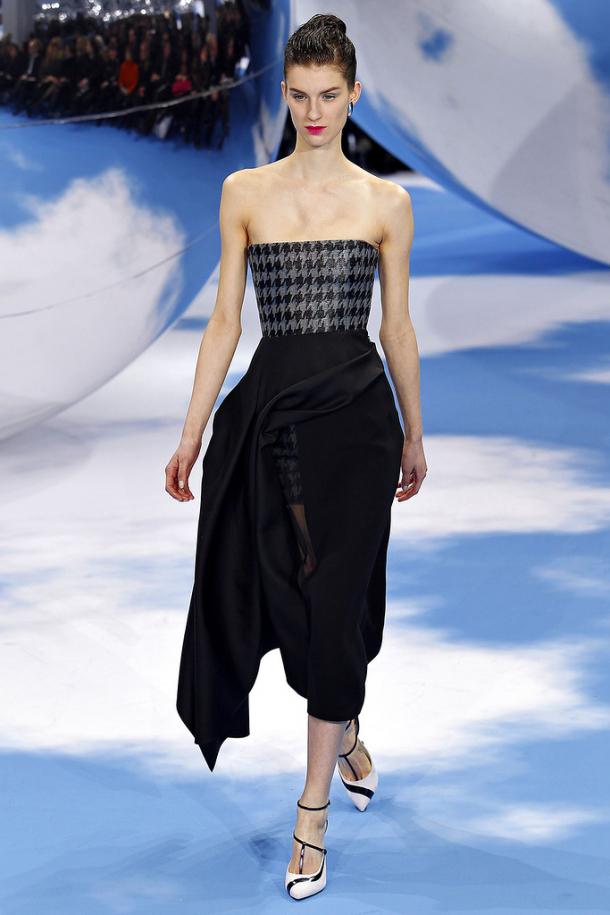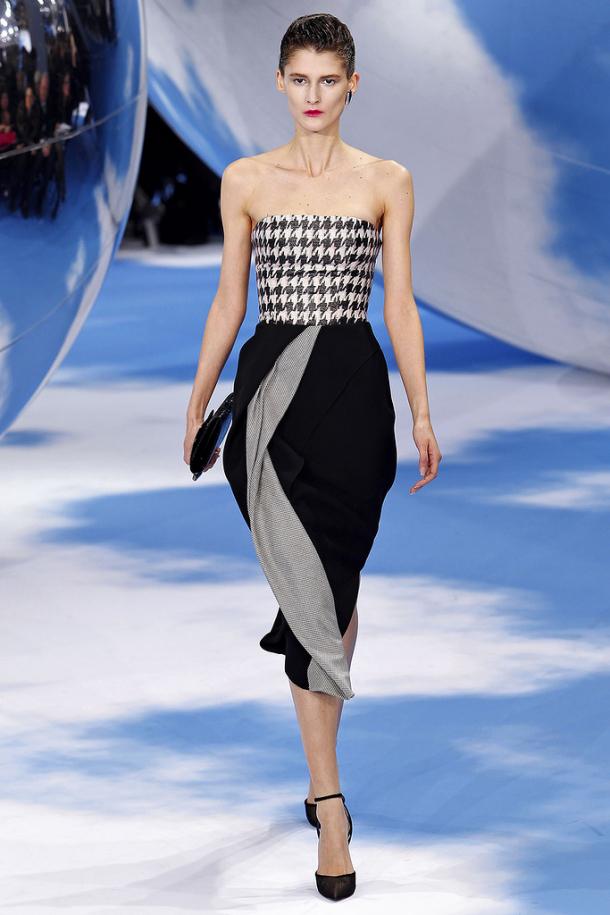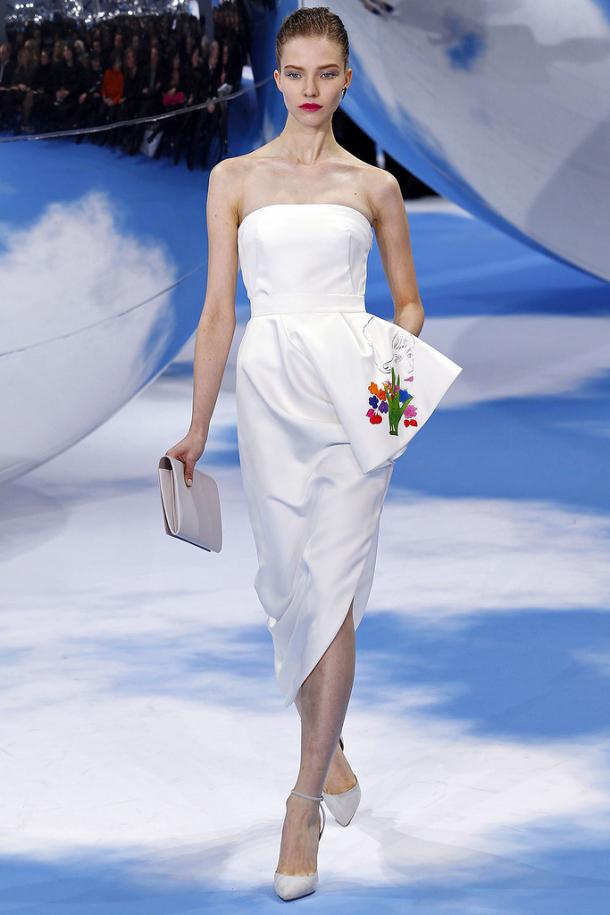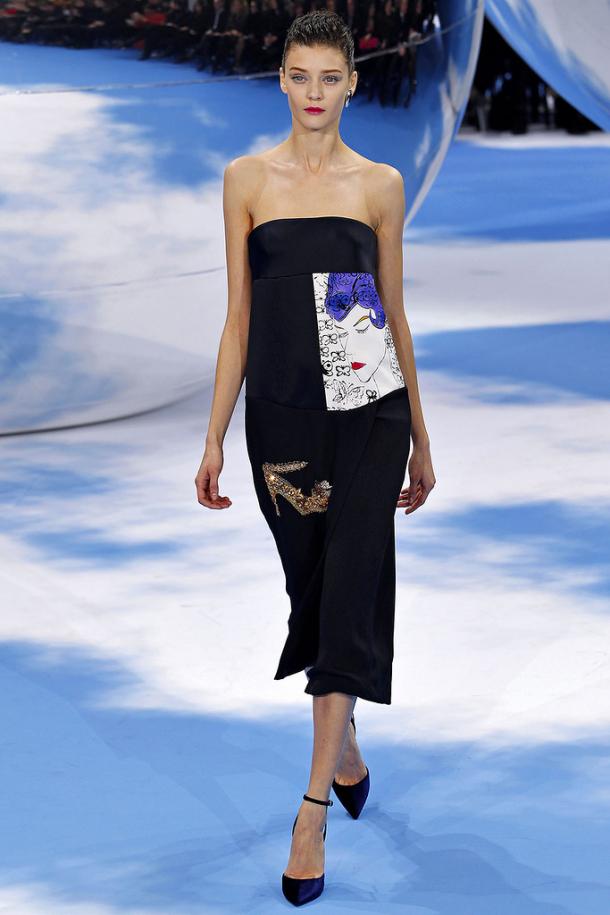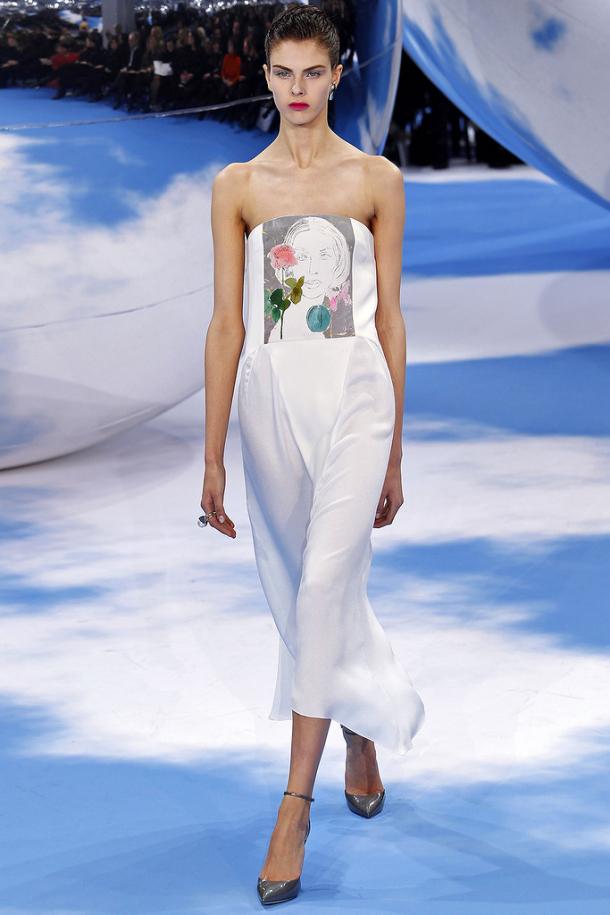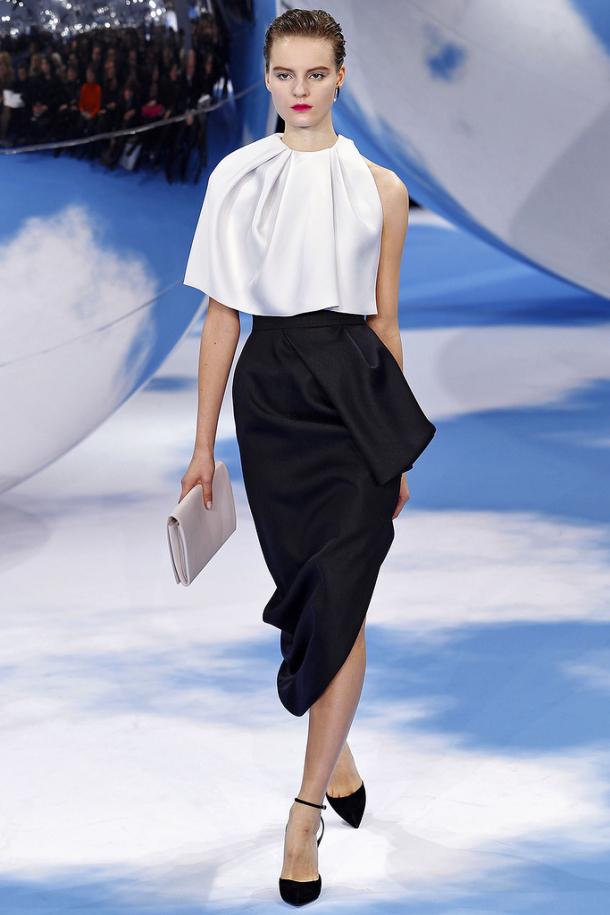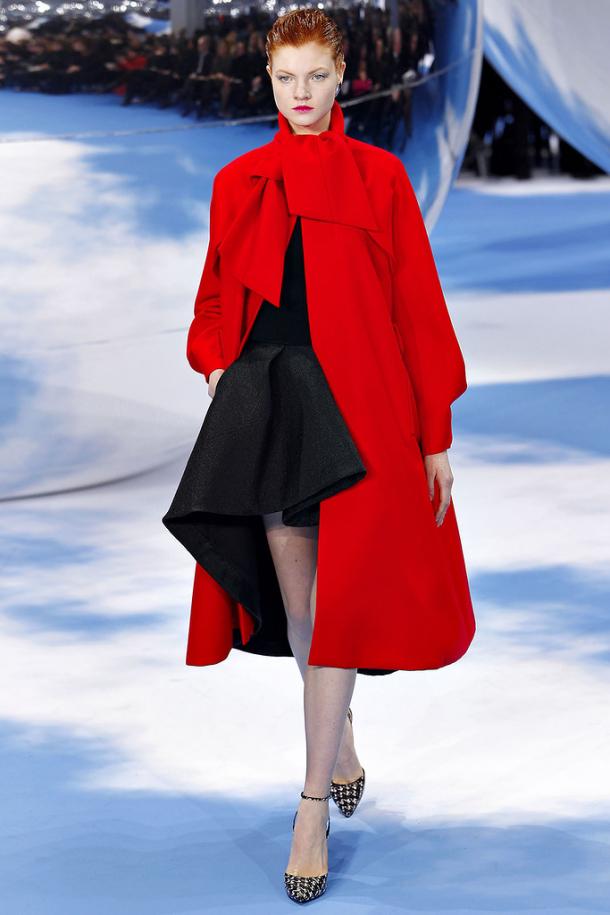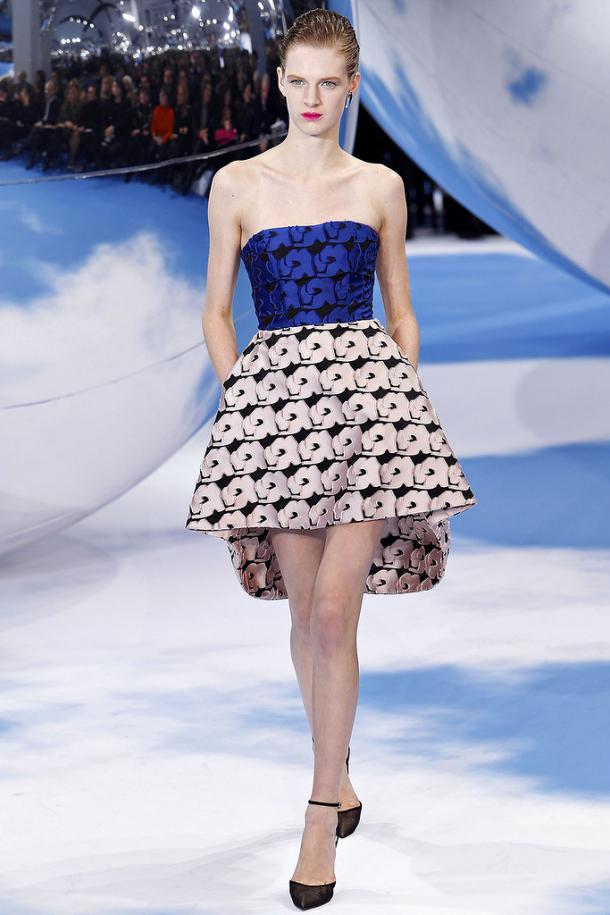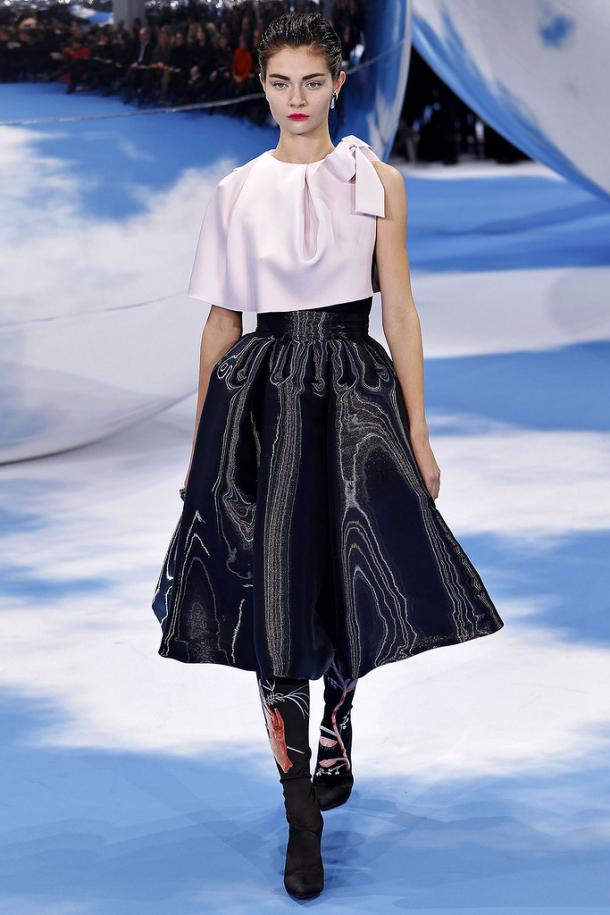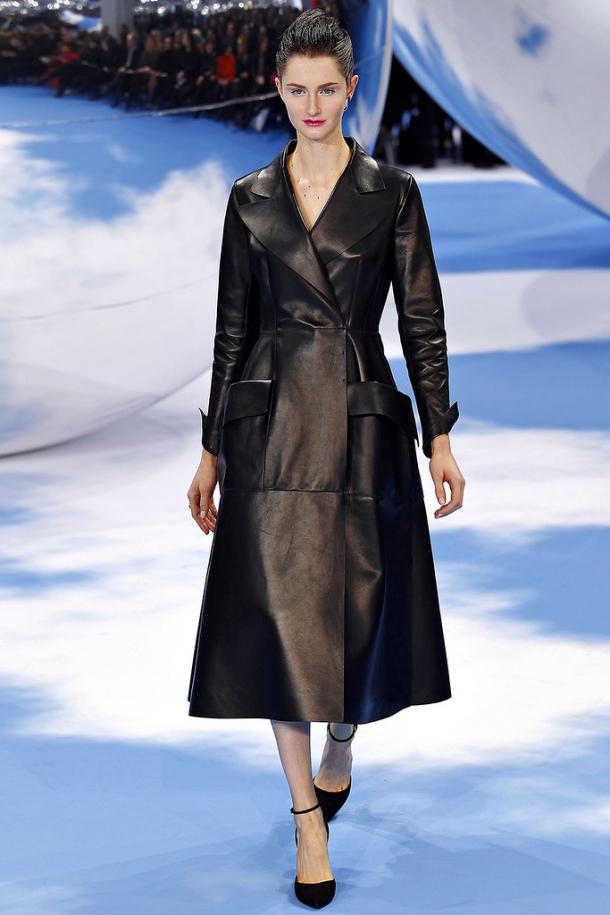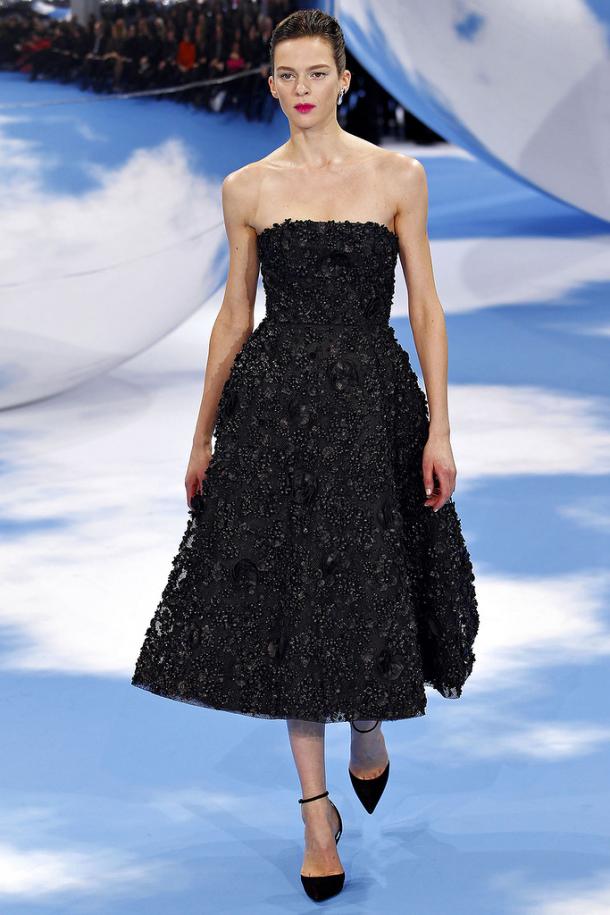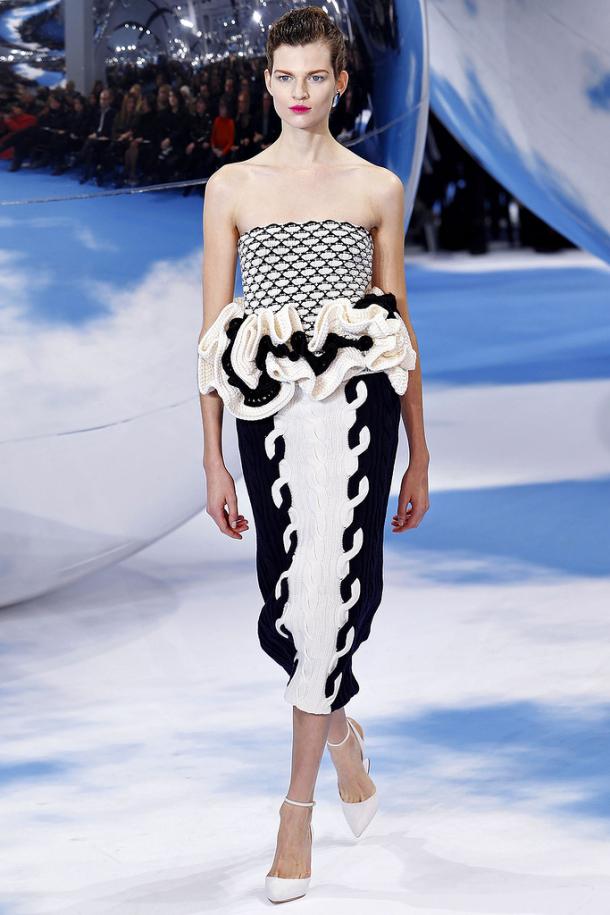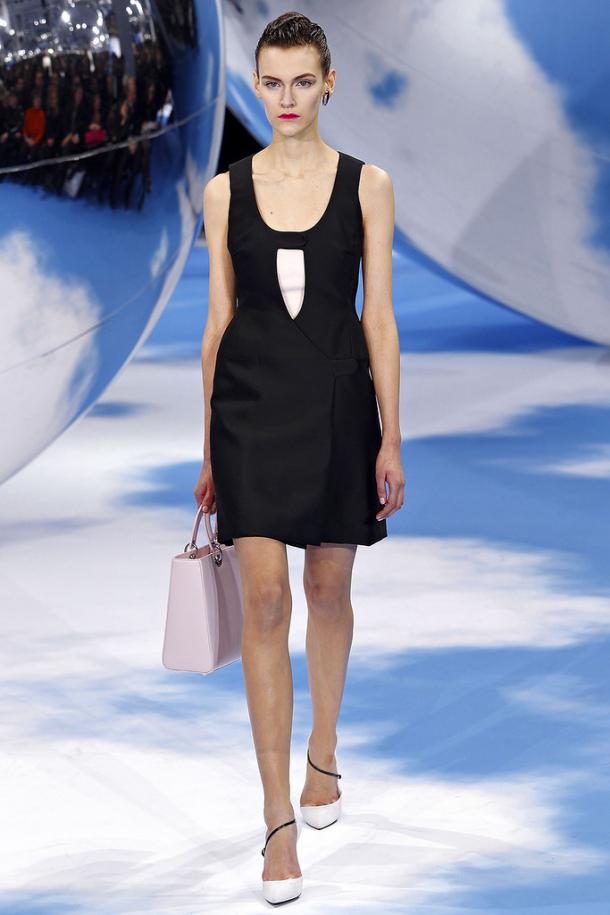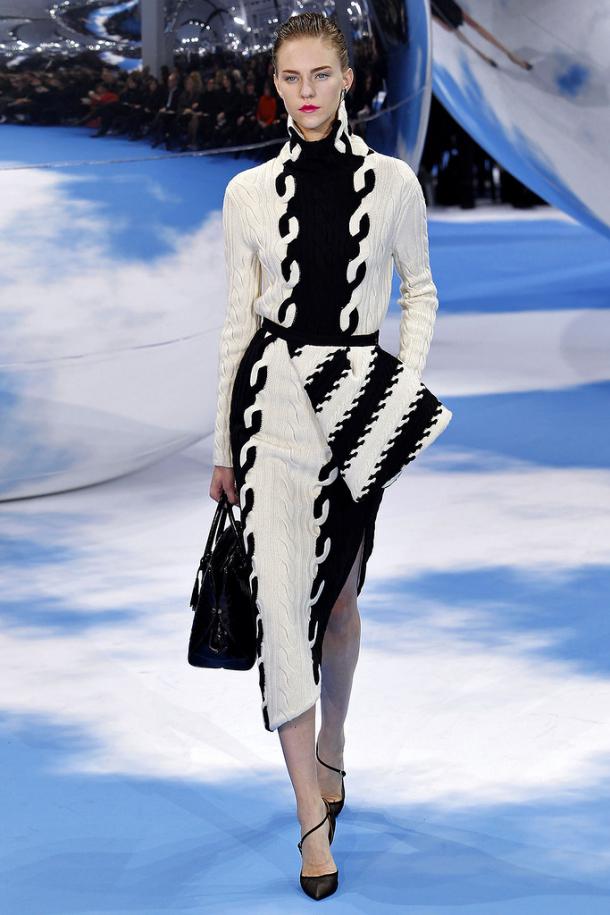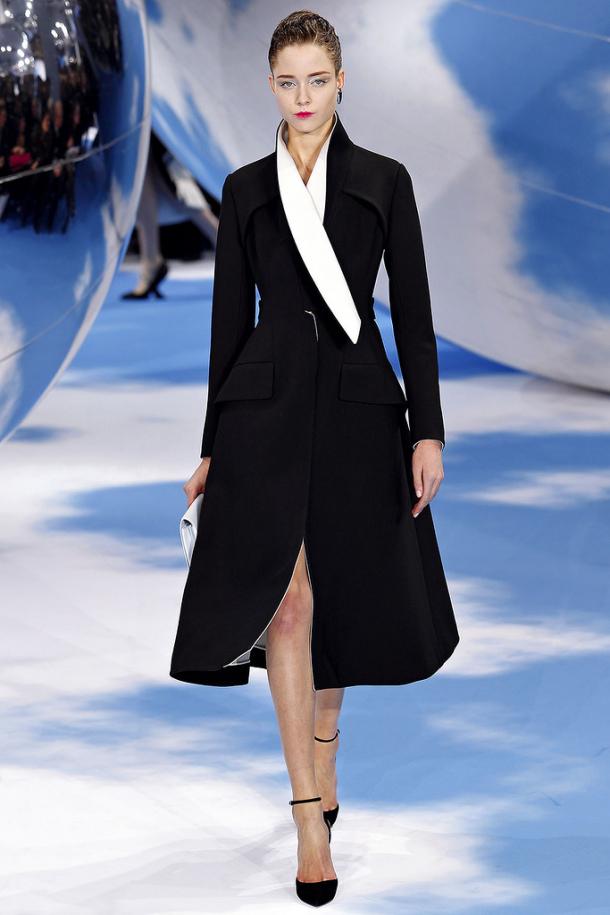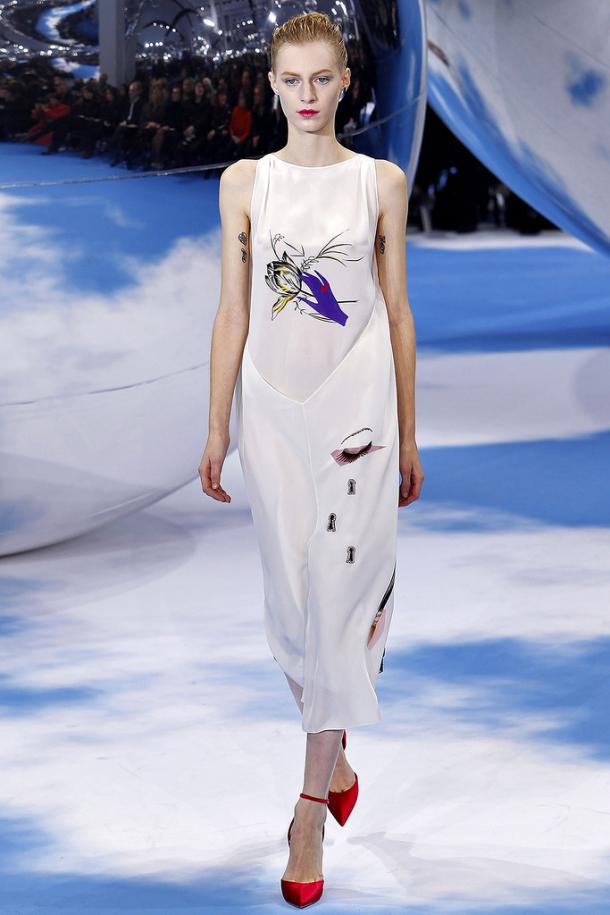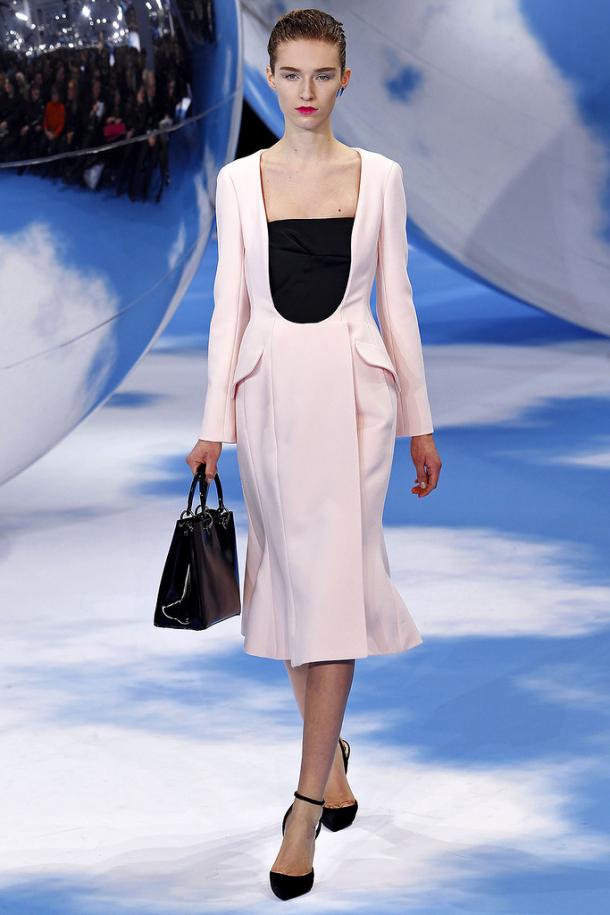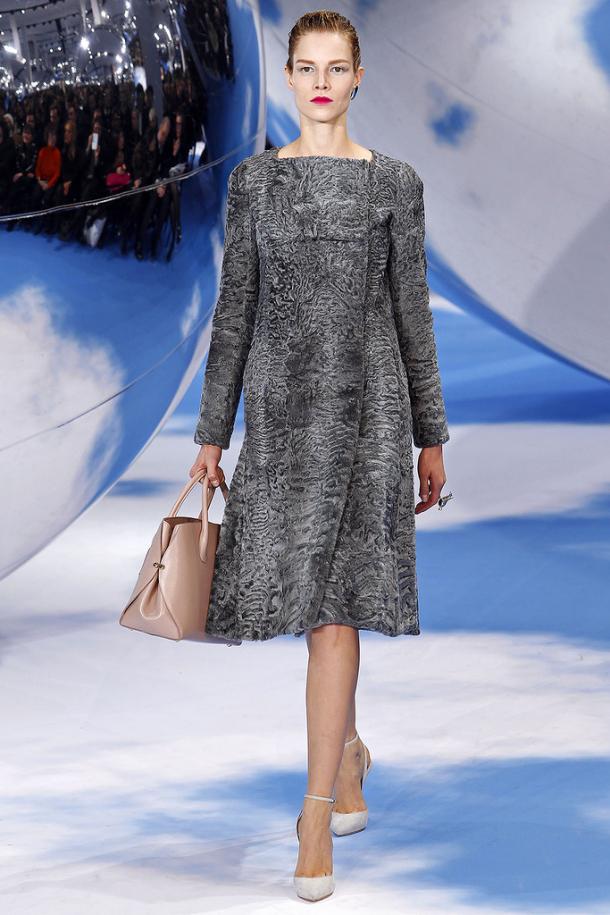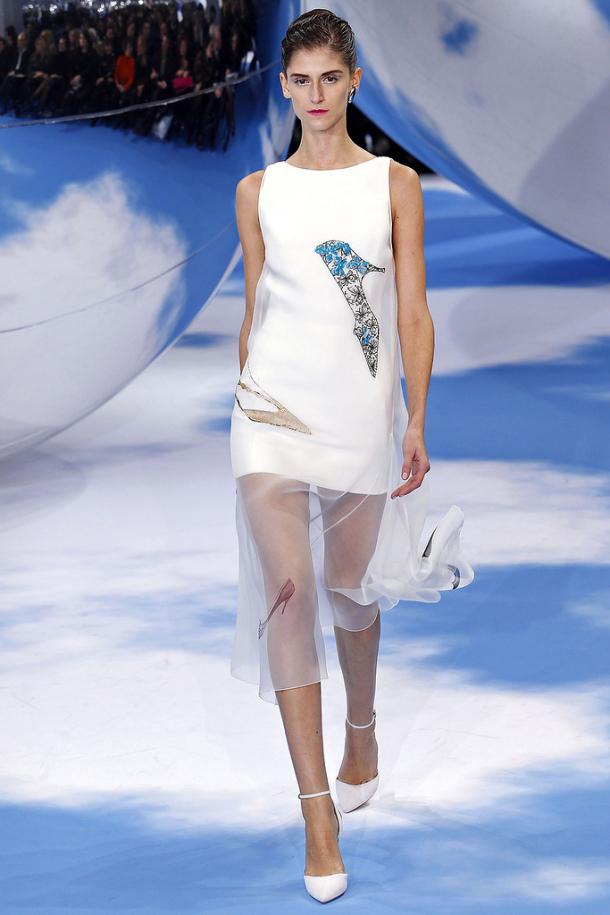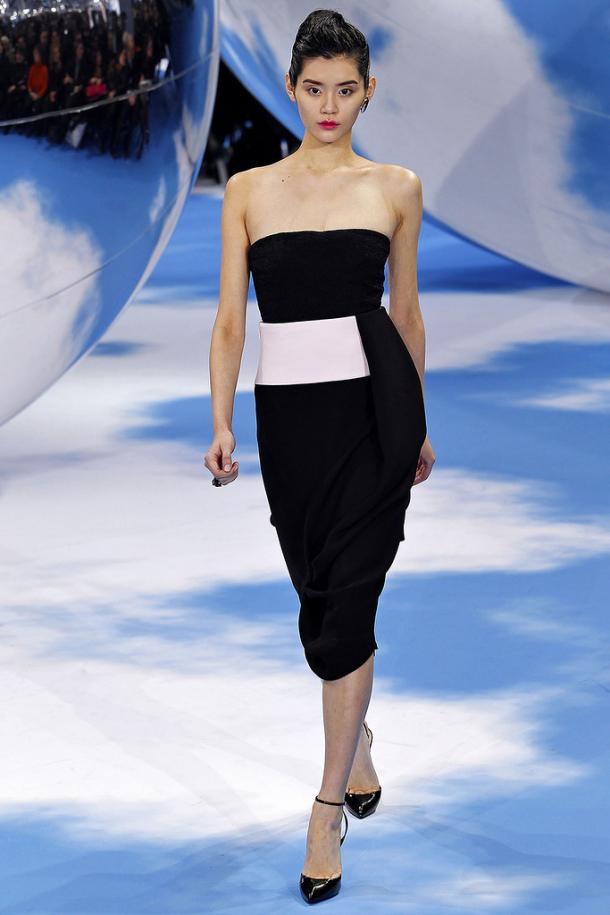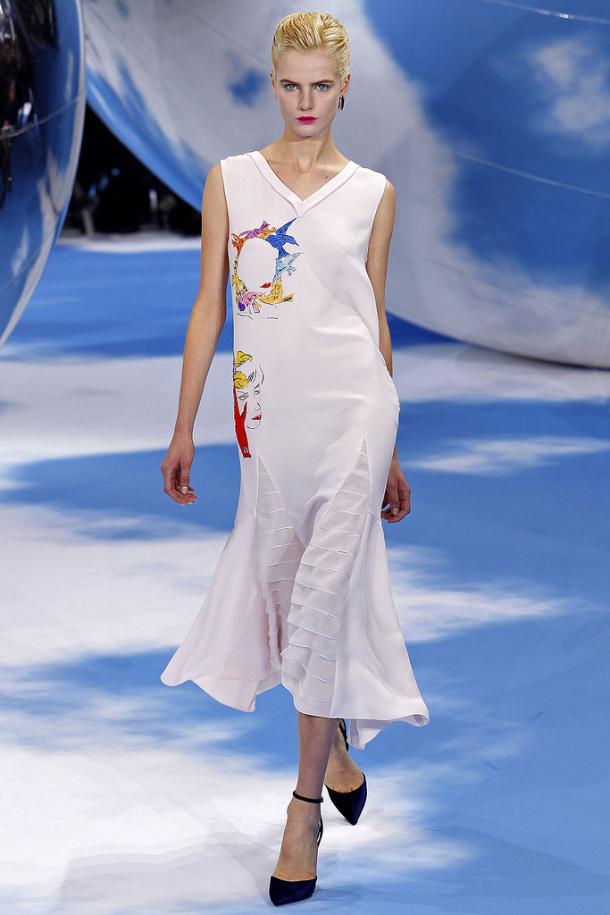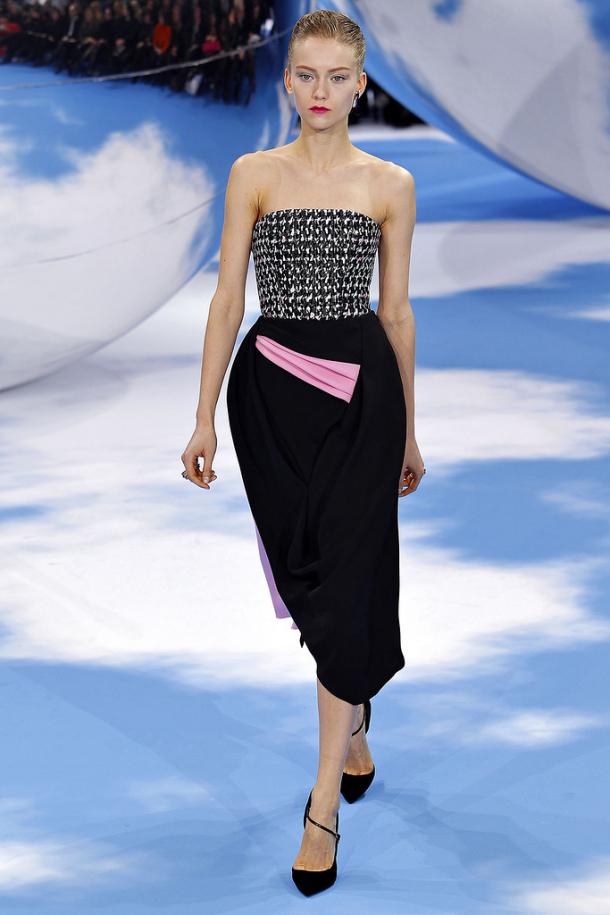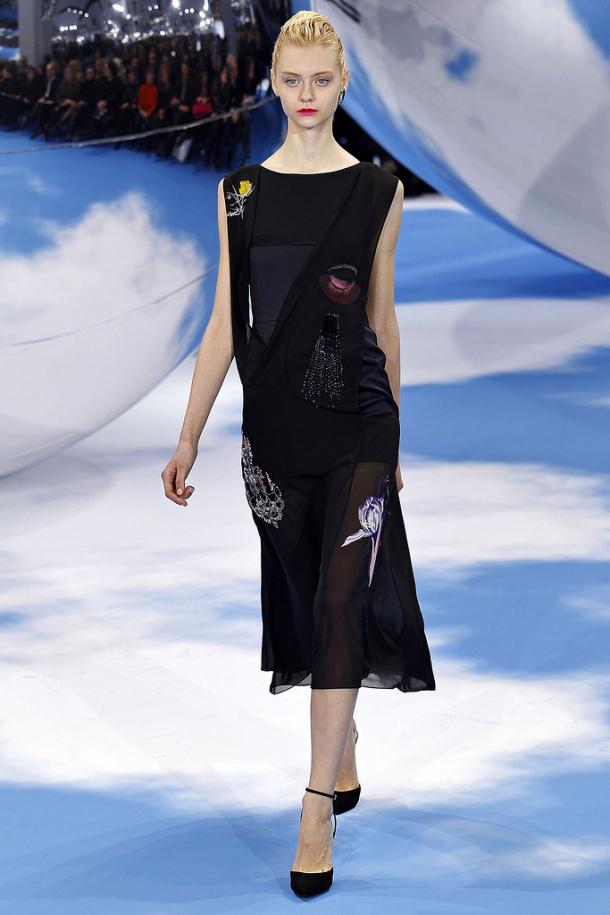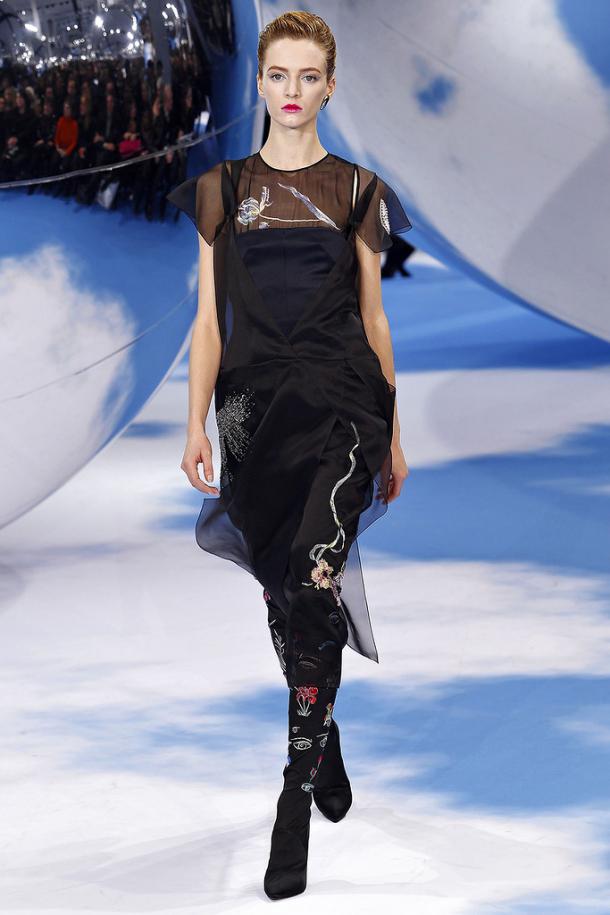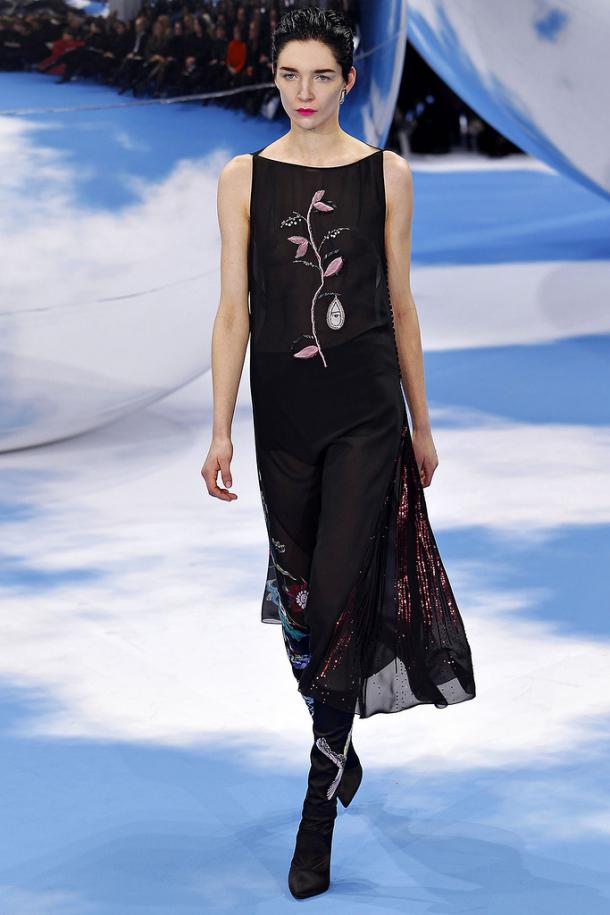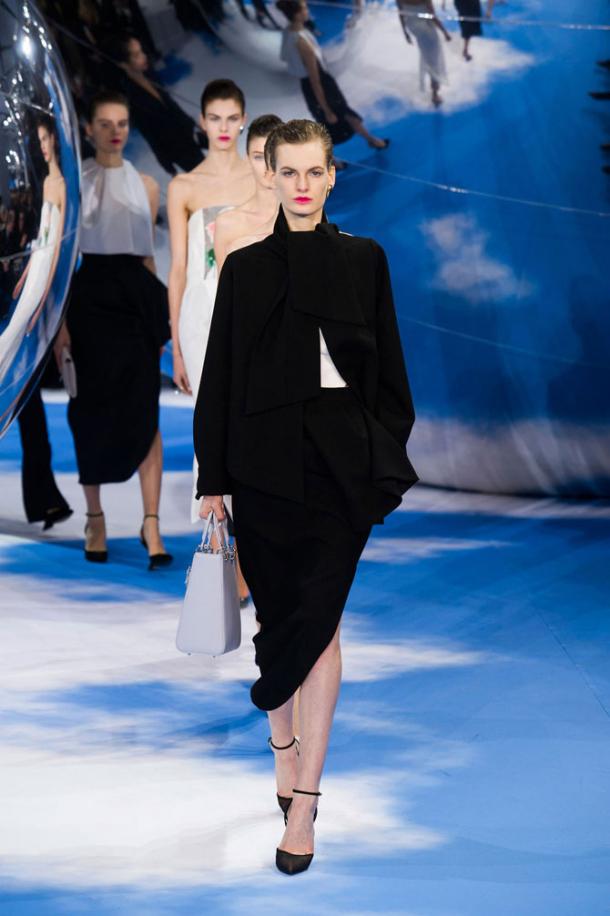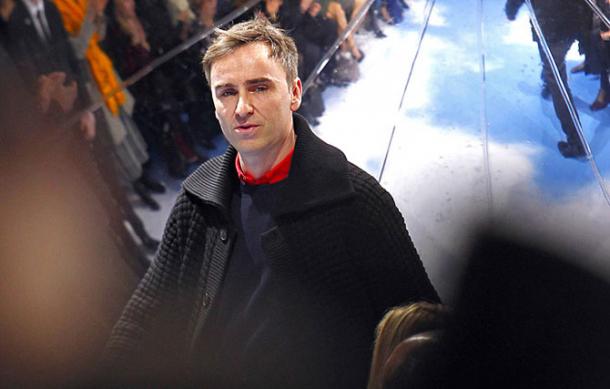 Details: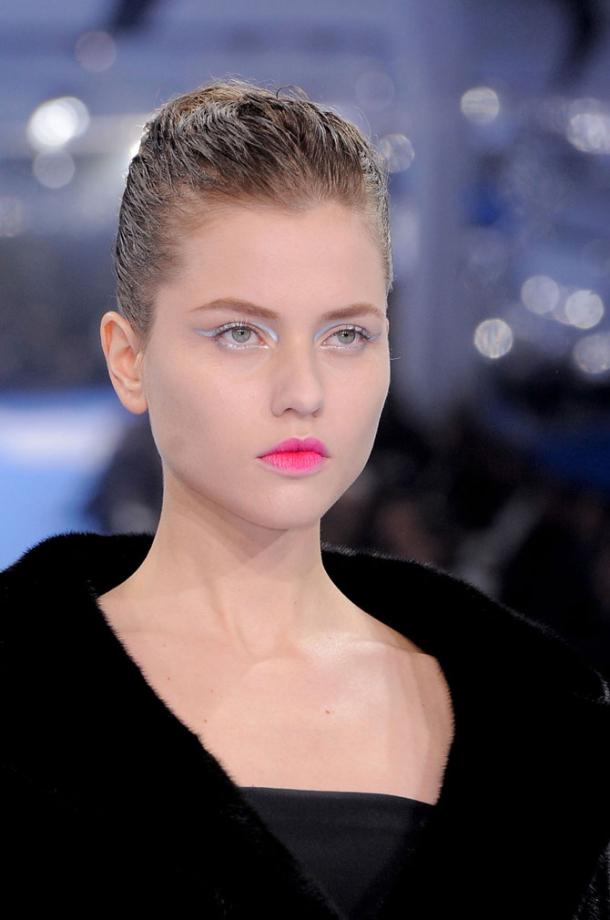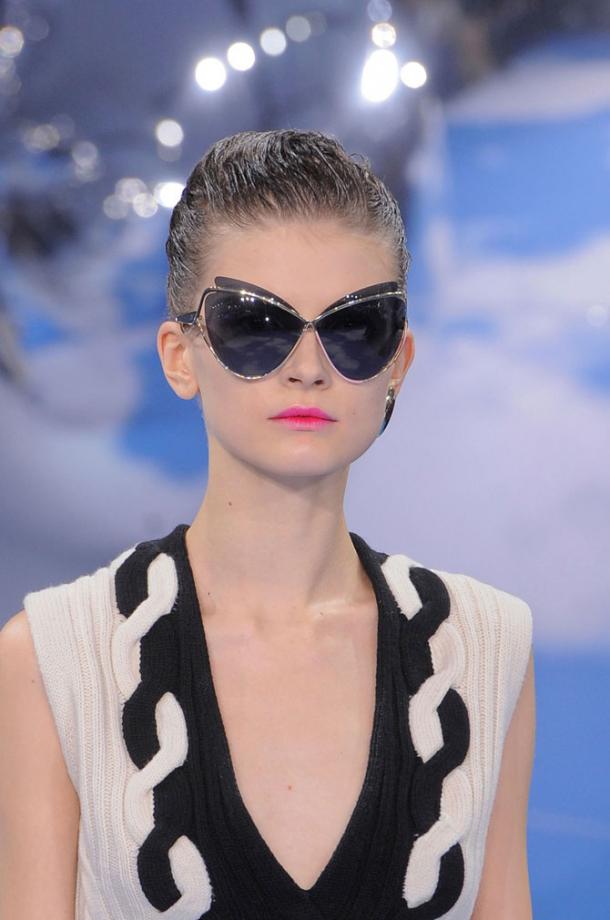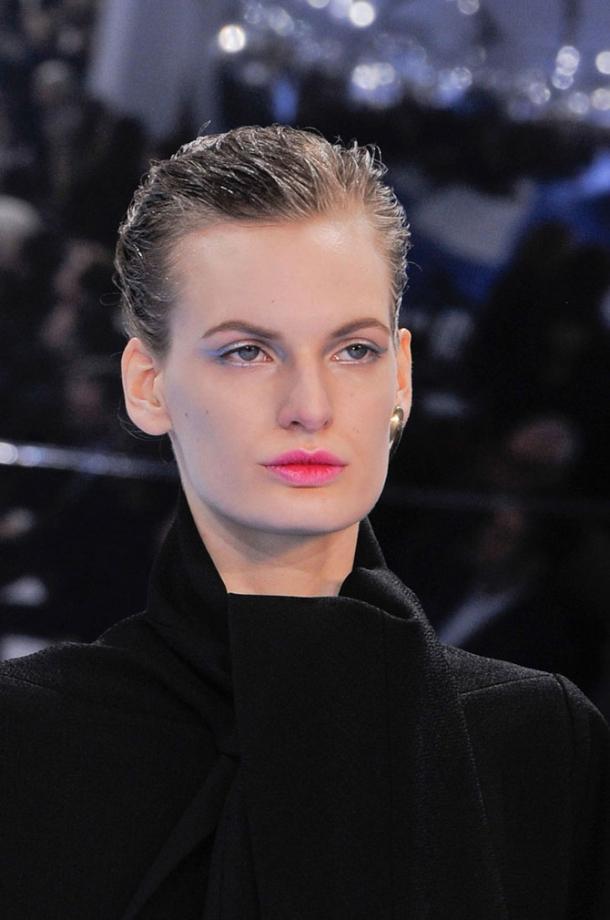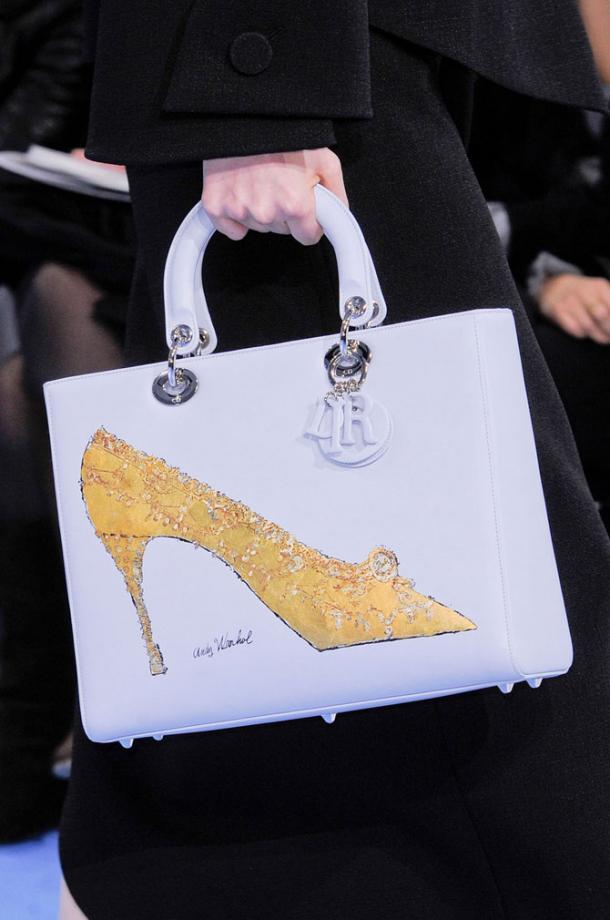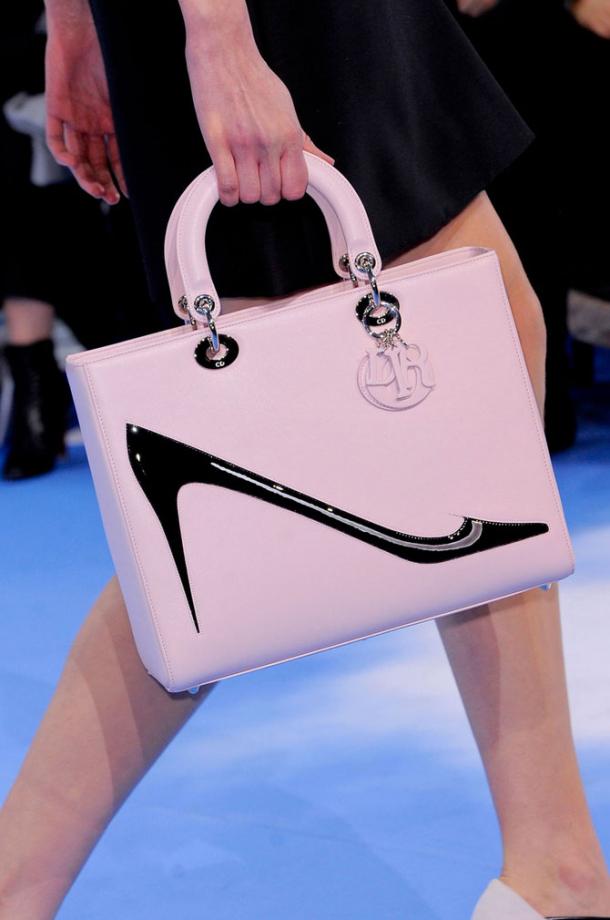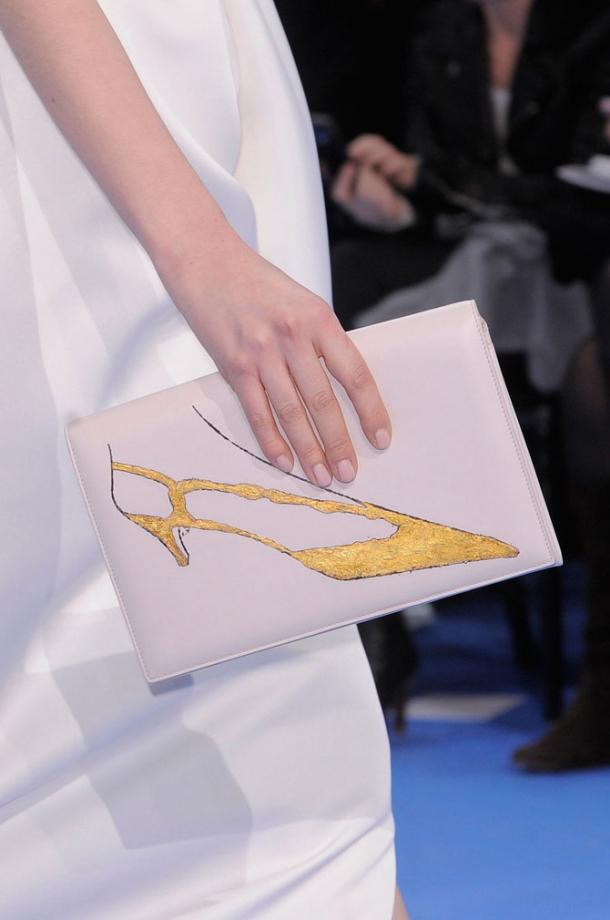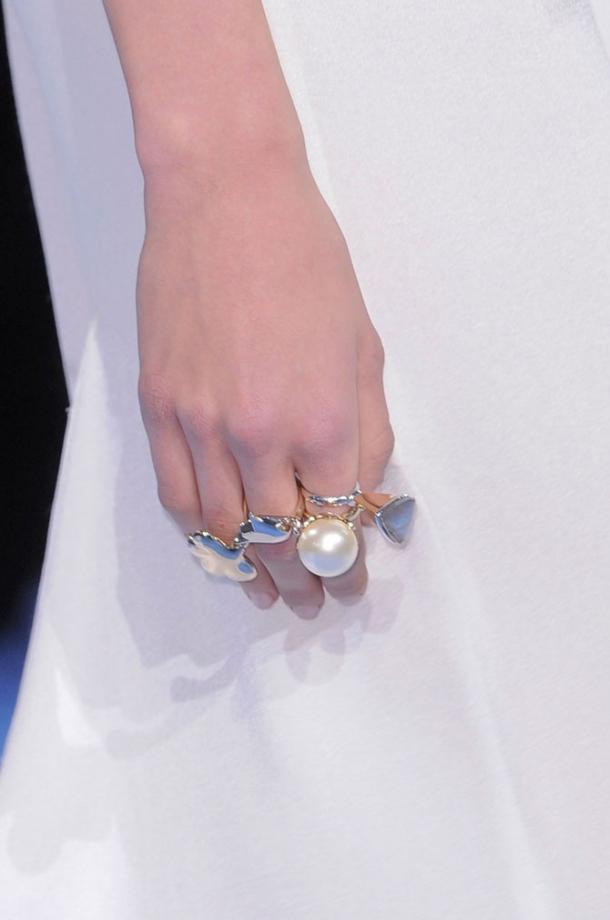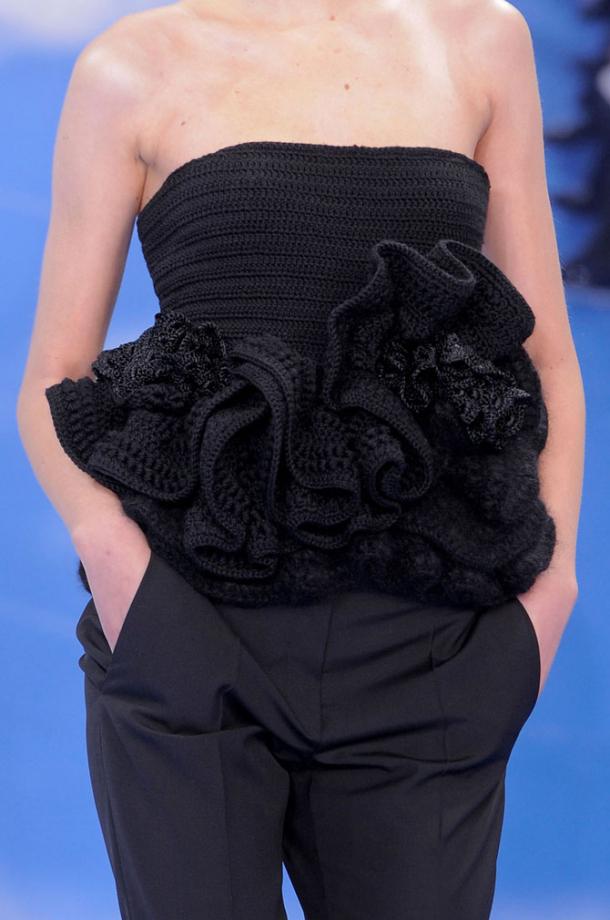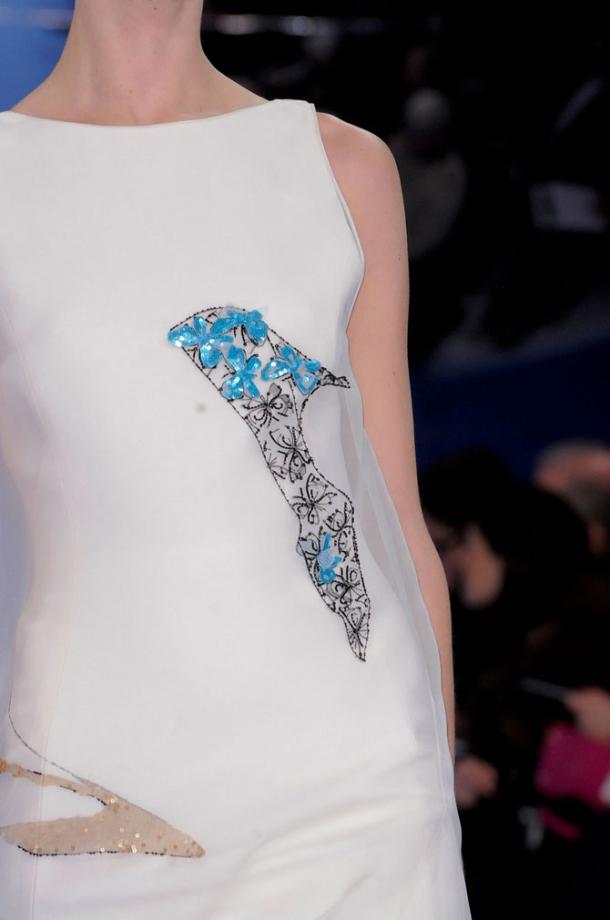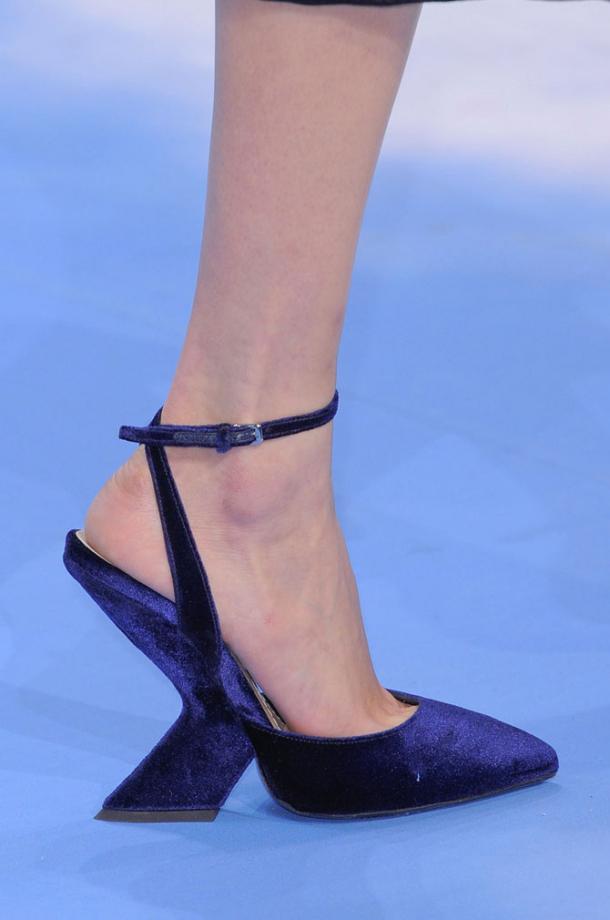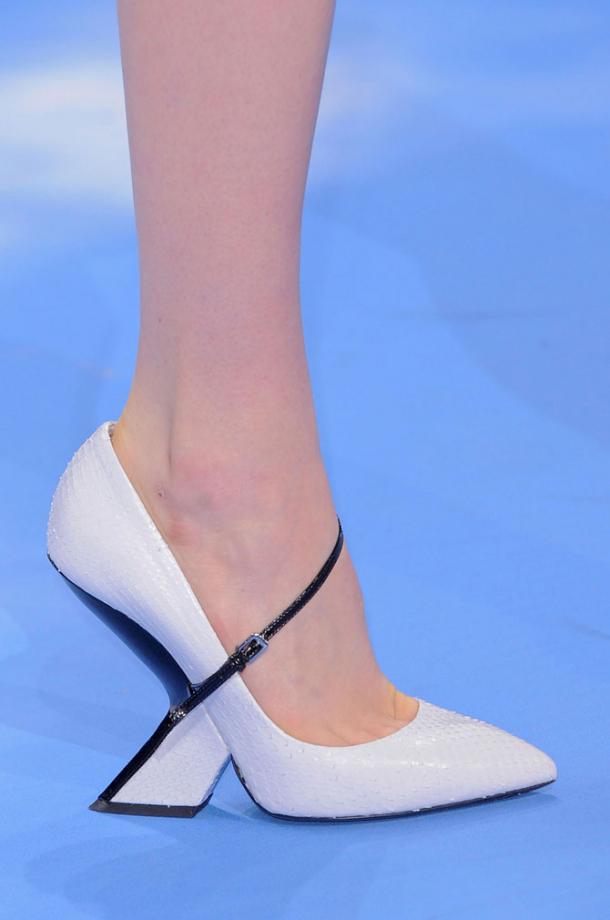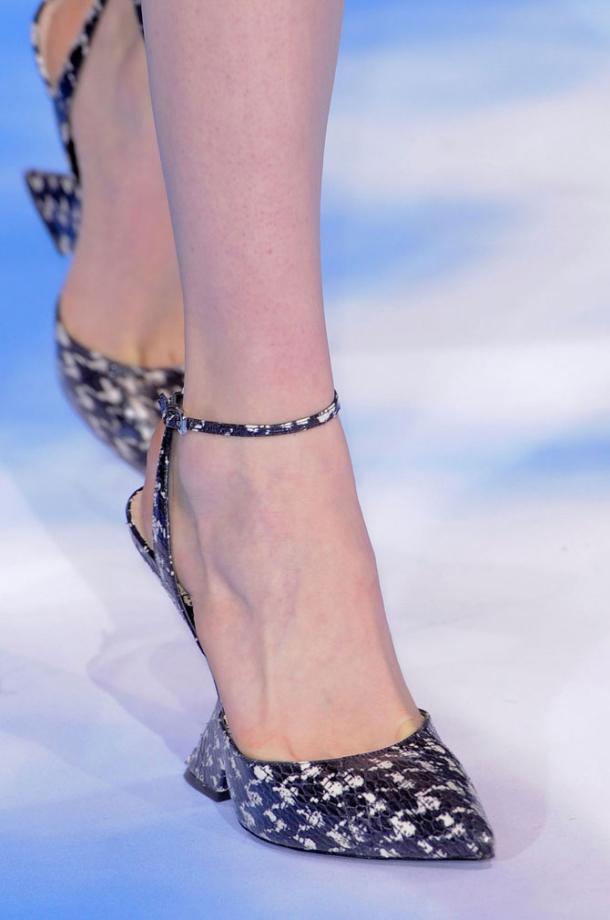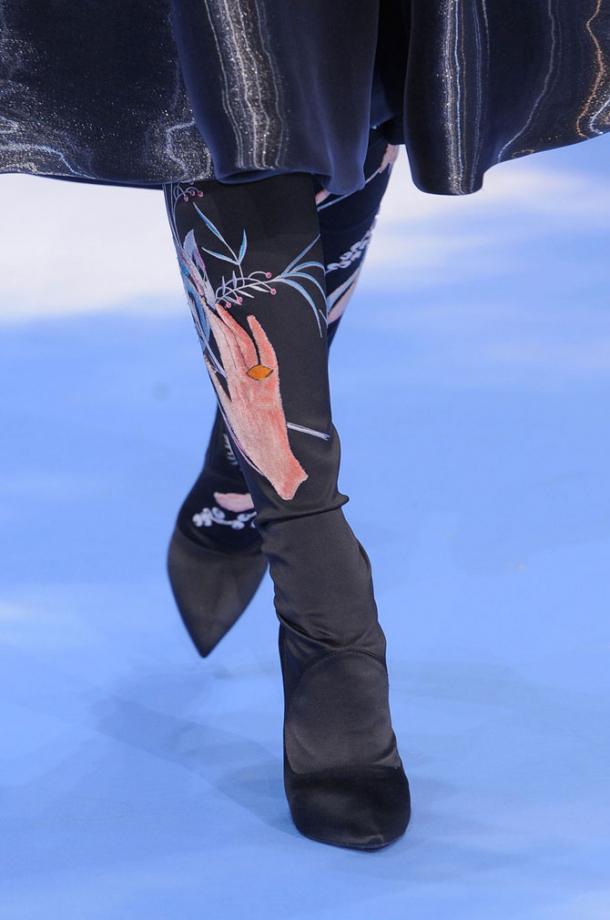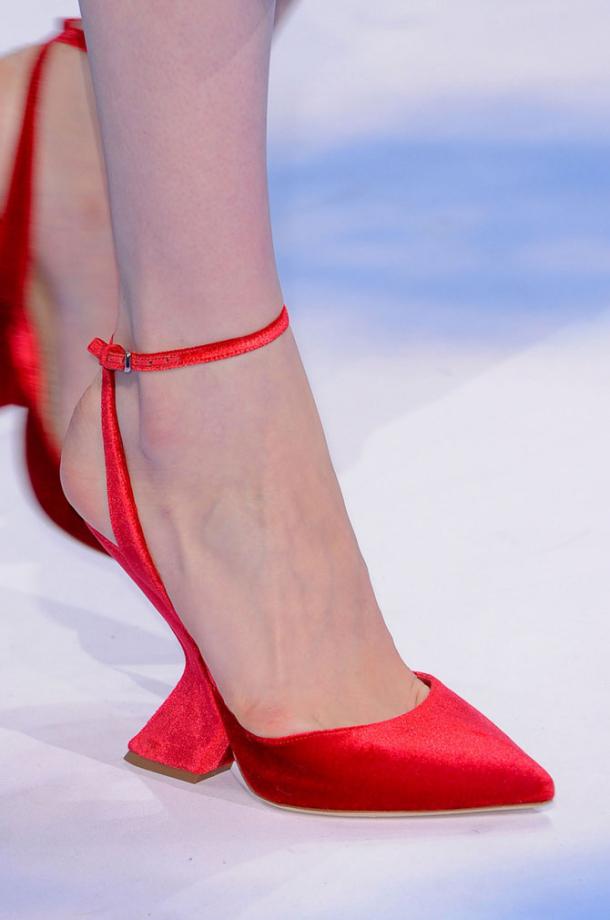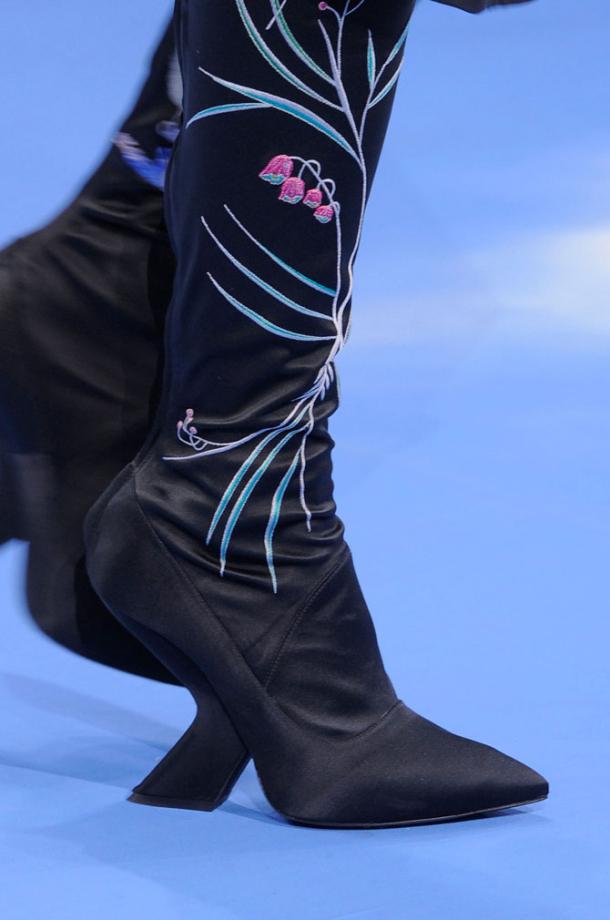 Guests show: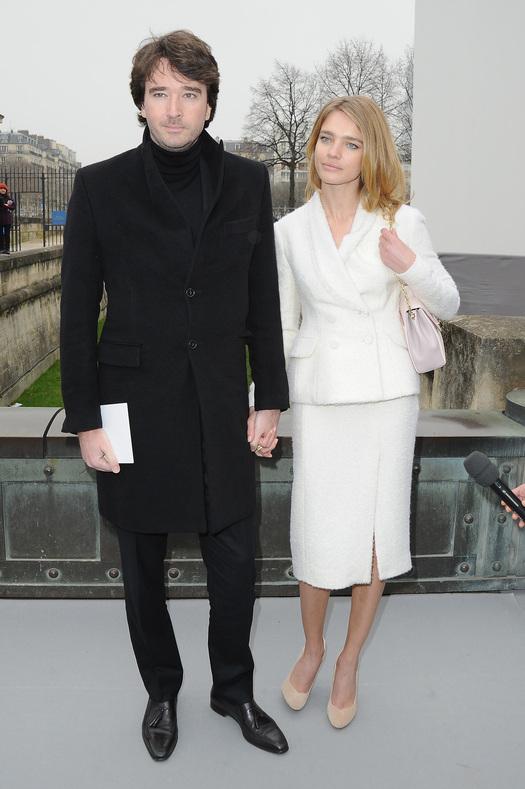 Antoine Arnault and Natalia Vodianova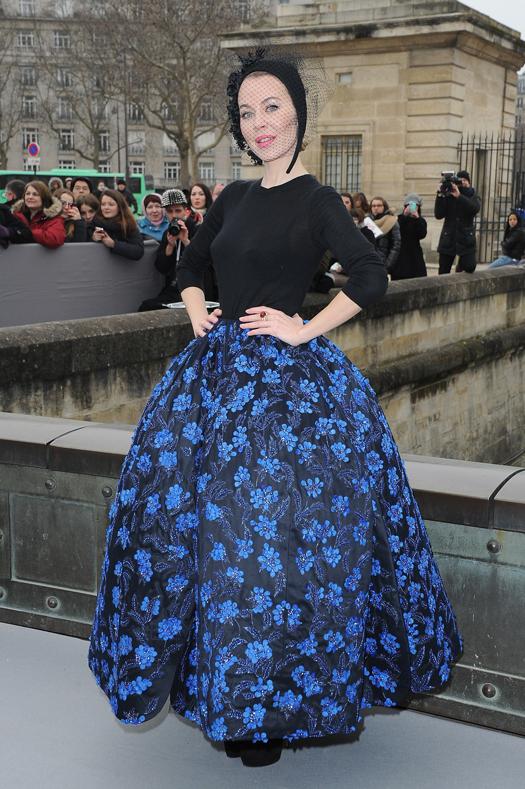 Ulyana Sergeenko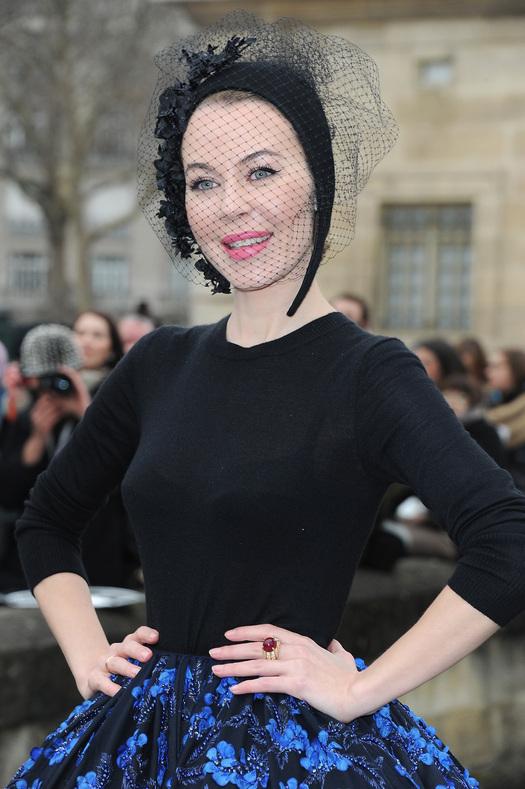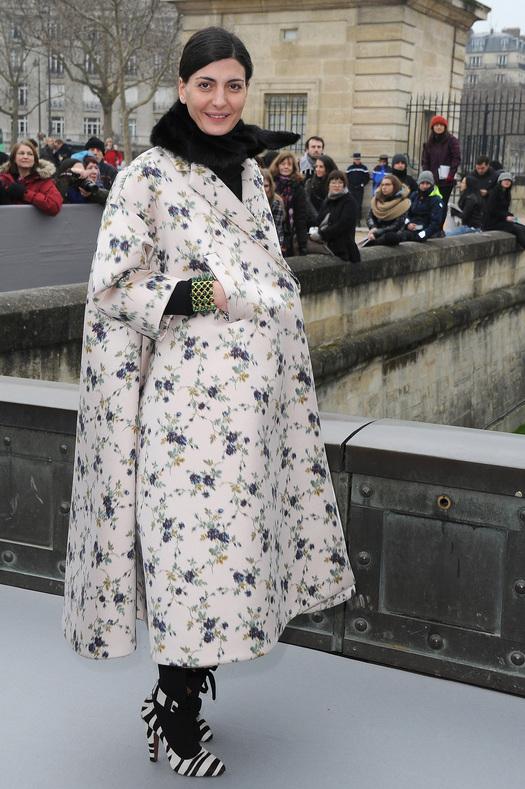 Giovanna Battaglia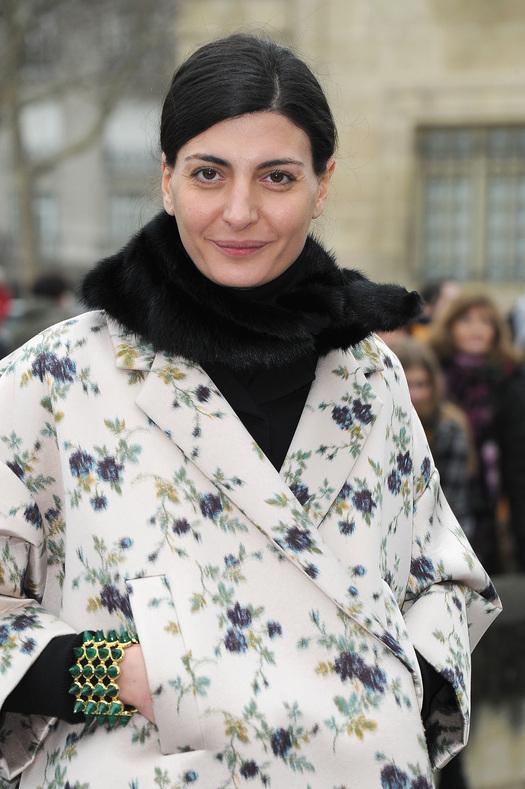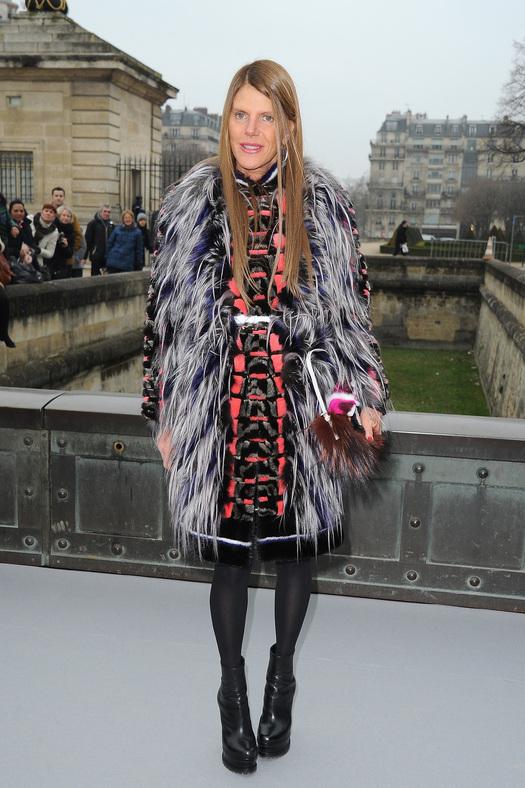 Anna Dello Russo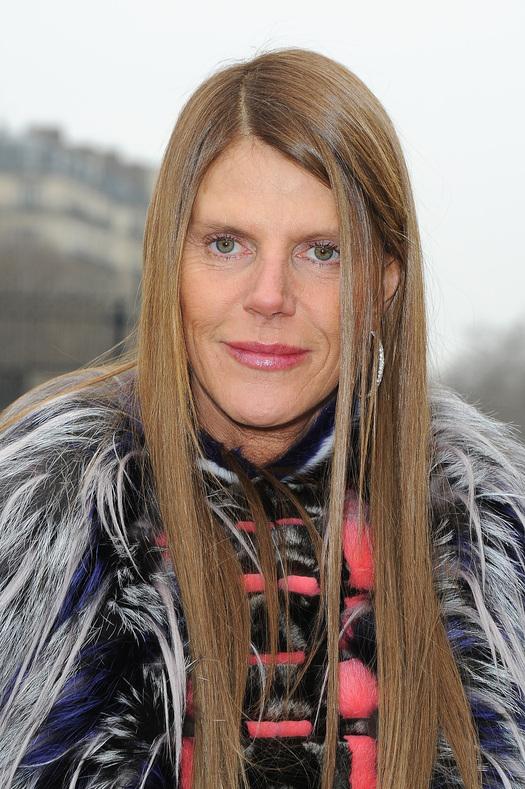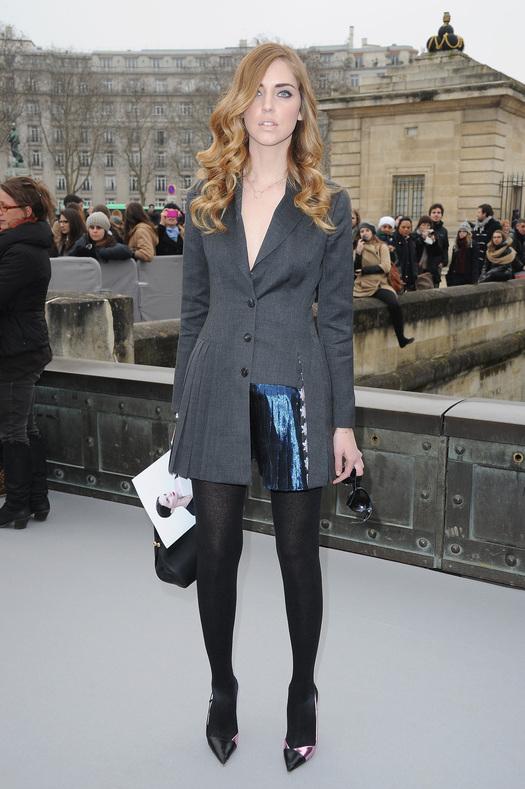 Chiara Ferrand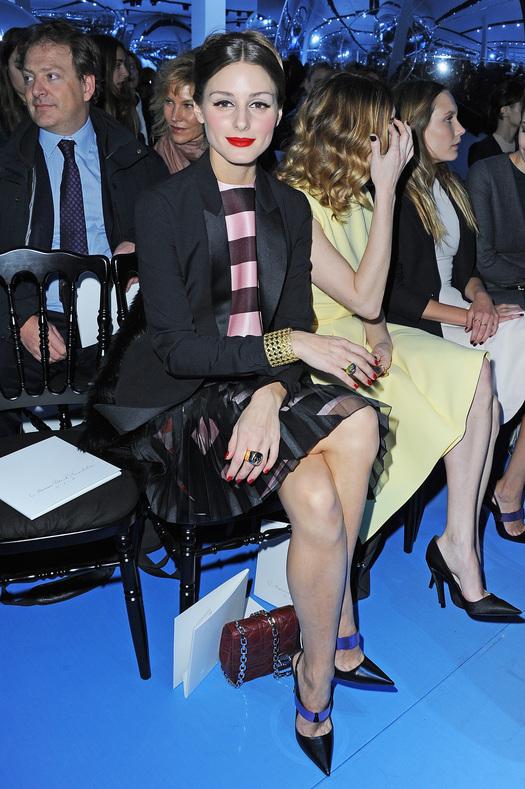 Olivia Palermo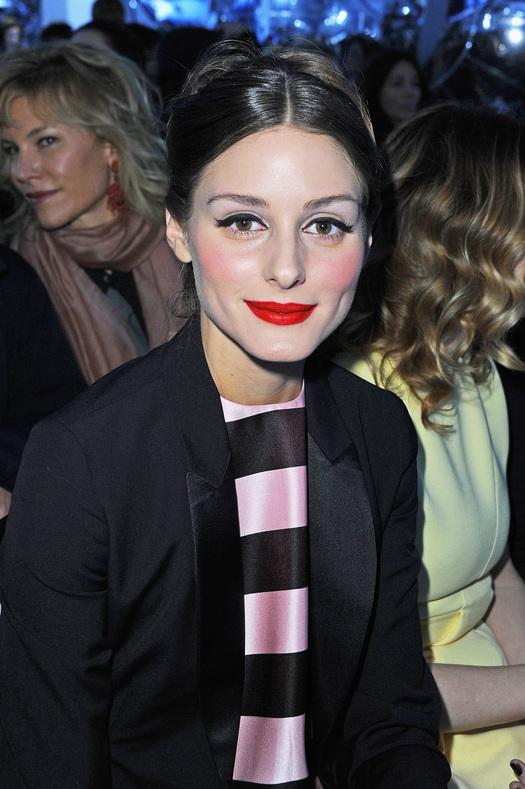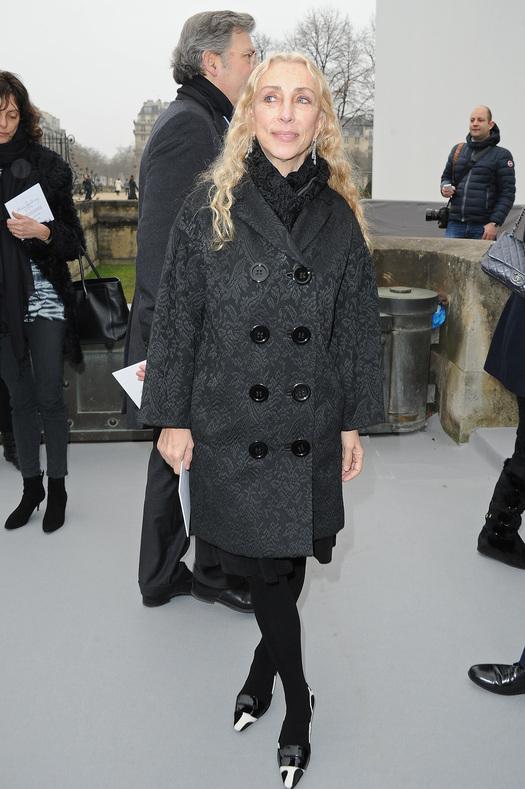 Frank Sotstsani