Cruise fashion began to take its popularity in the 1940s of the 20th century, since then, each family enough provided in the summer on a mandatory basis are sent to the sea cruise. With the increasing popularity of sea cruises and there was a need for so-called cruise clothes, which are best suited to it for such voyages.
This year, Raf Simons presented his new collection of Christian Dior Resort 2014 principality of Monaco. It was originally planned to hold the show in the outdoor pavilion to allow overflying gulls become part of the cruise show, but this prevented the rain. Yet the atmosphere of relaxation and chic in all its glory was present on the podium.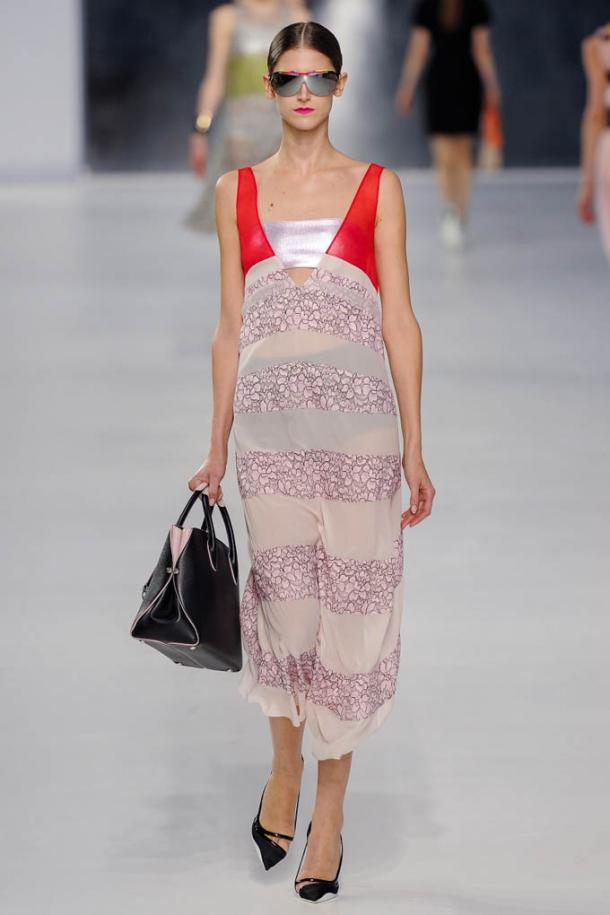 Another striking motif presented collection are the royal race. After all, in Monaco in May held prestigious competitions of Formula 1. Especially for this show DJ Michel Gaubert created a sound of Depeche Mode songs and sounds of roaring engines, it could not be better symbolized the rate rhythm of modern life.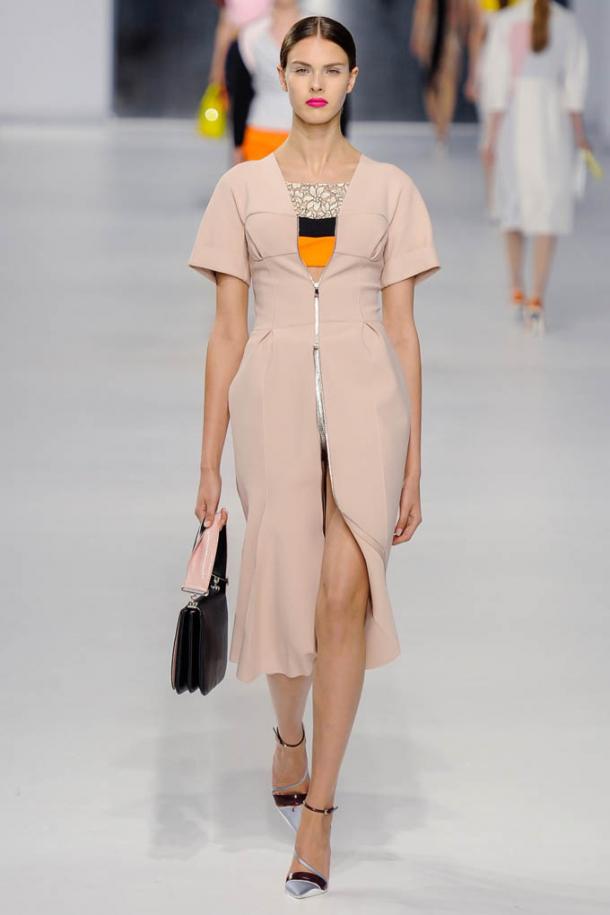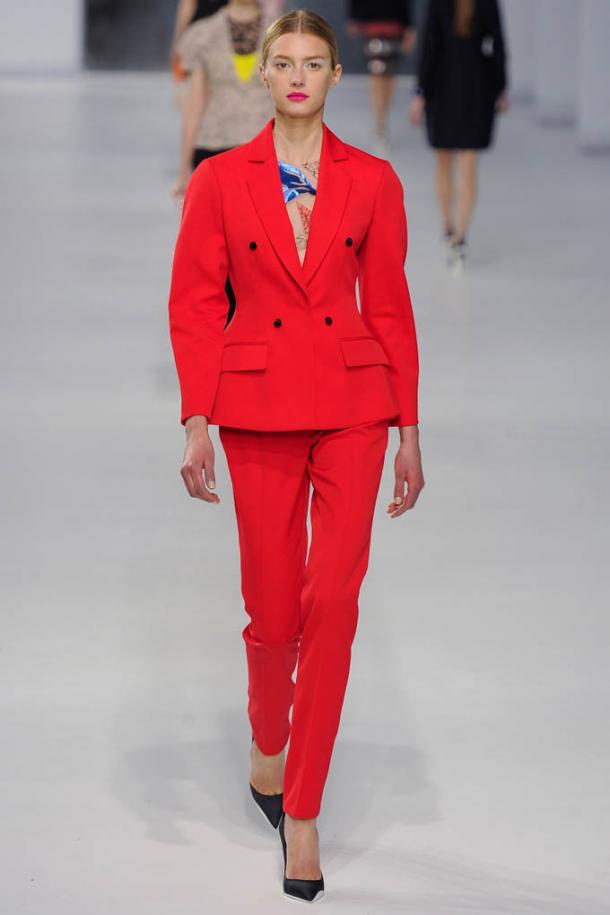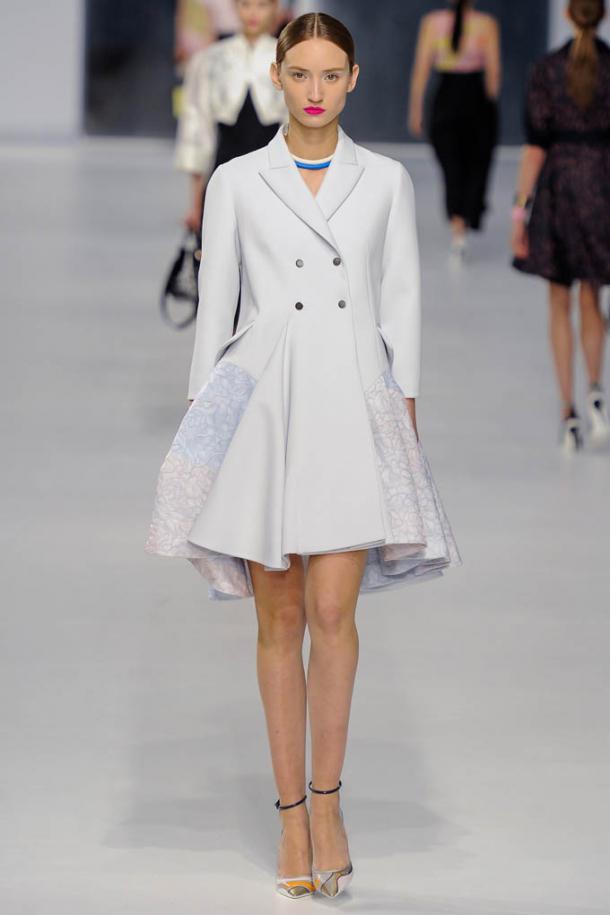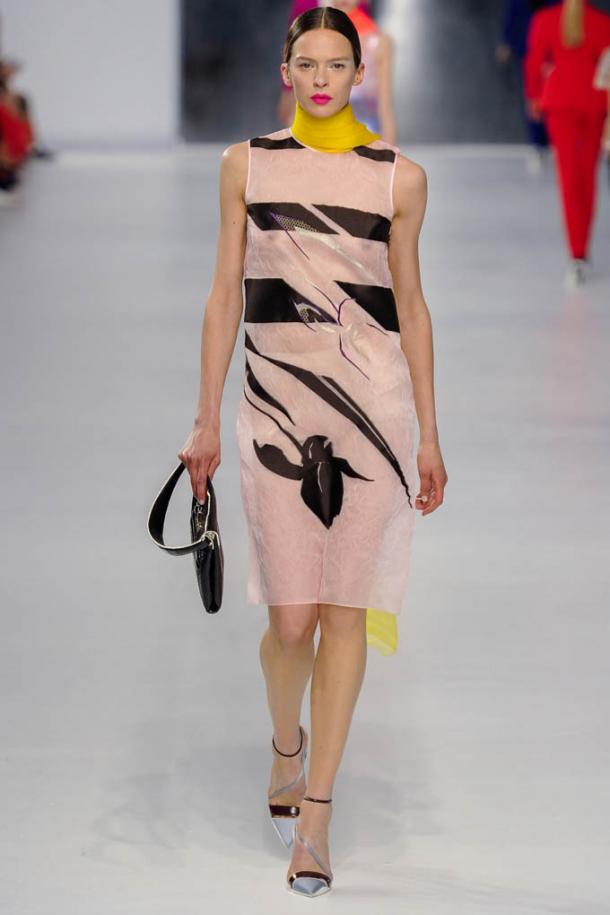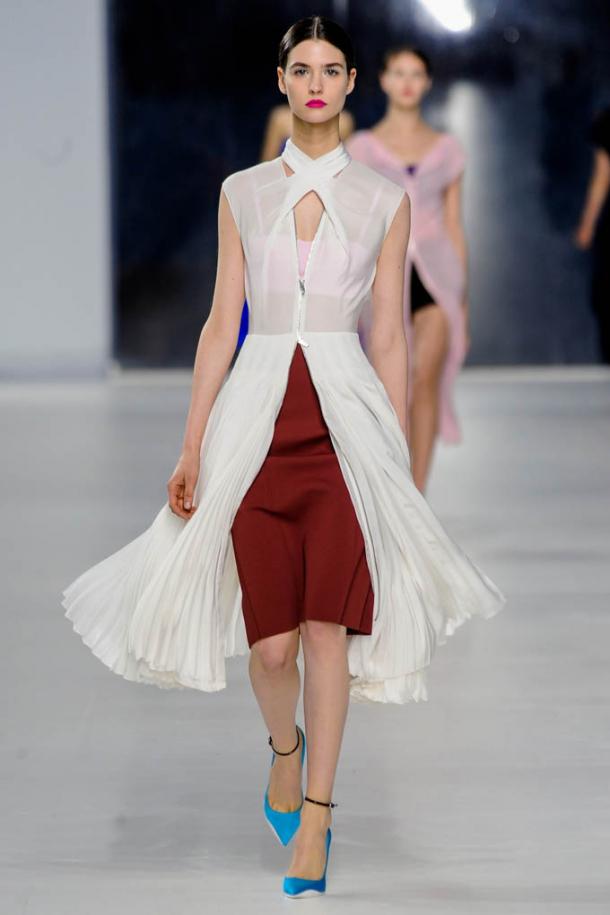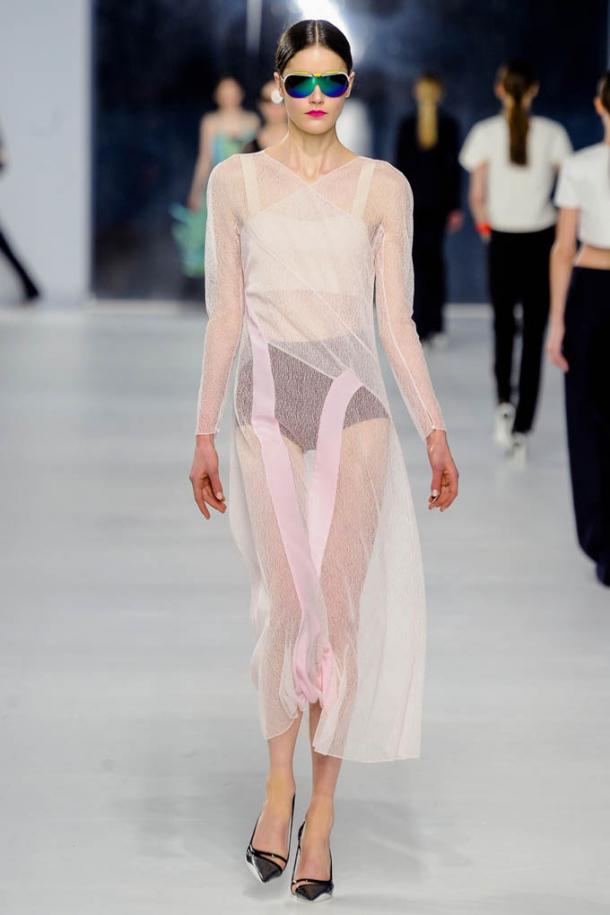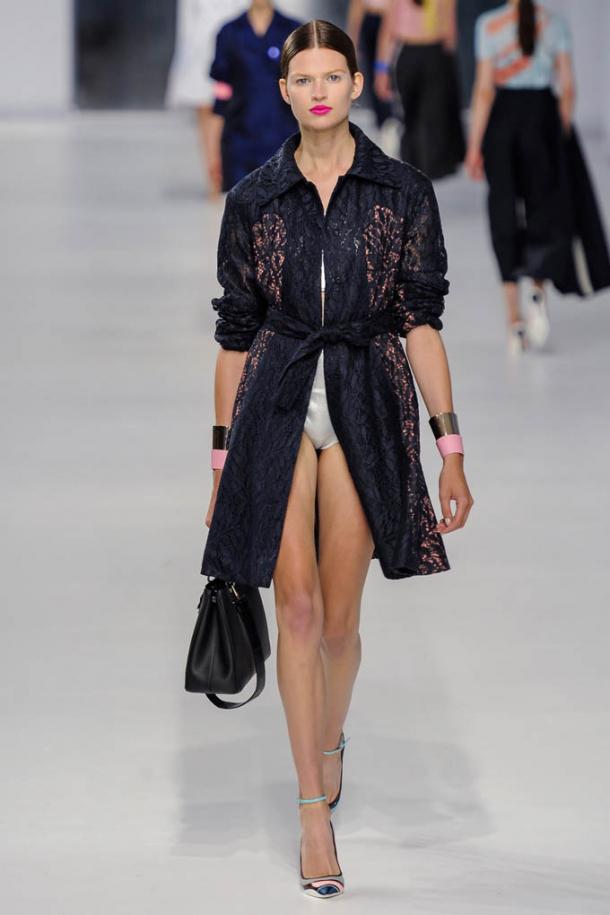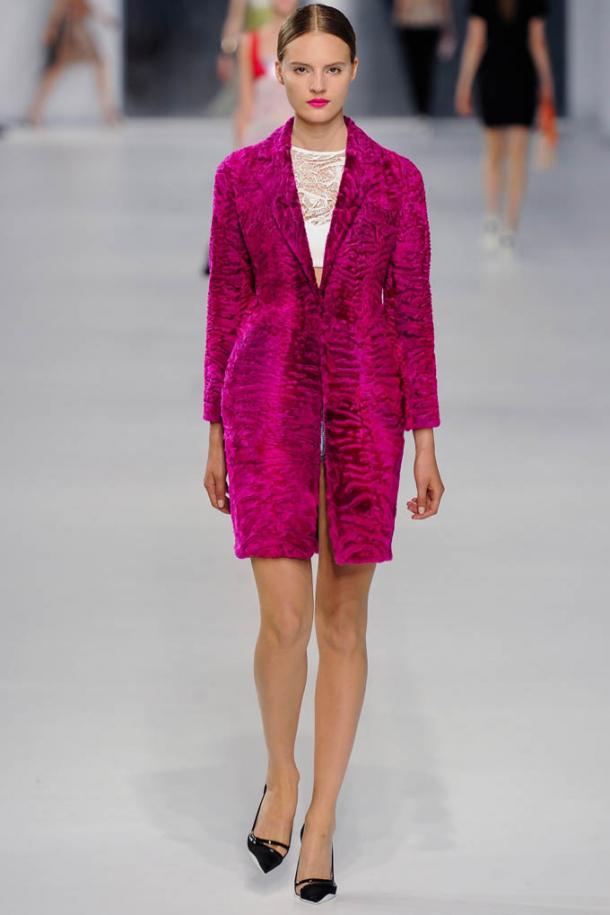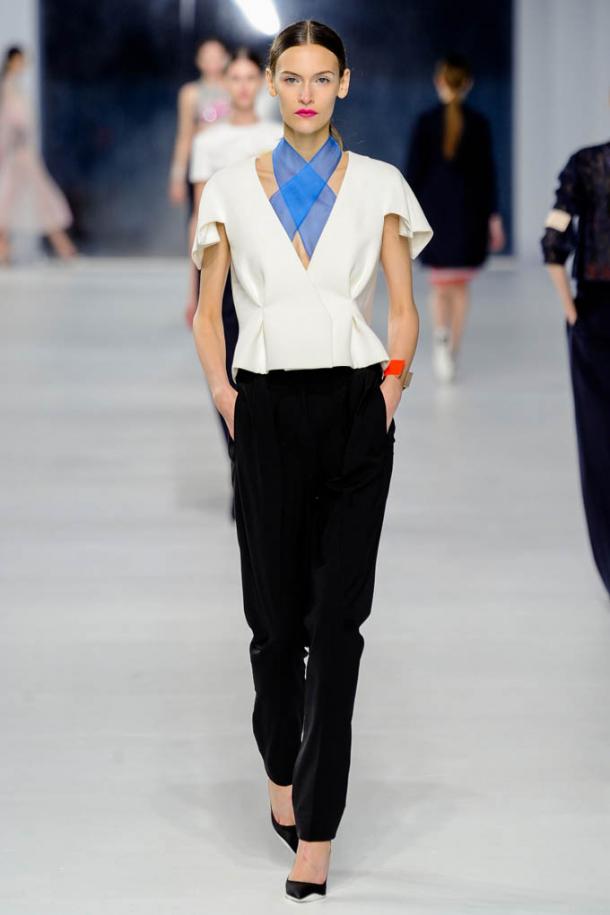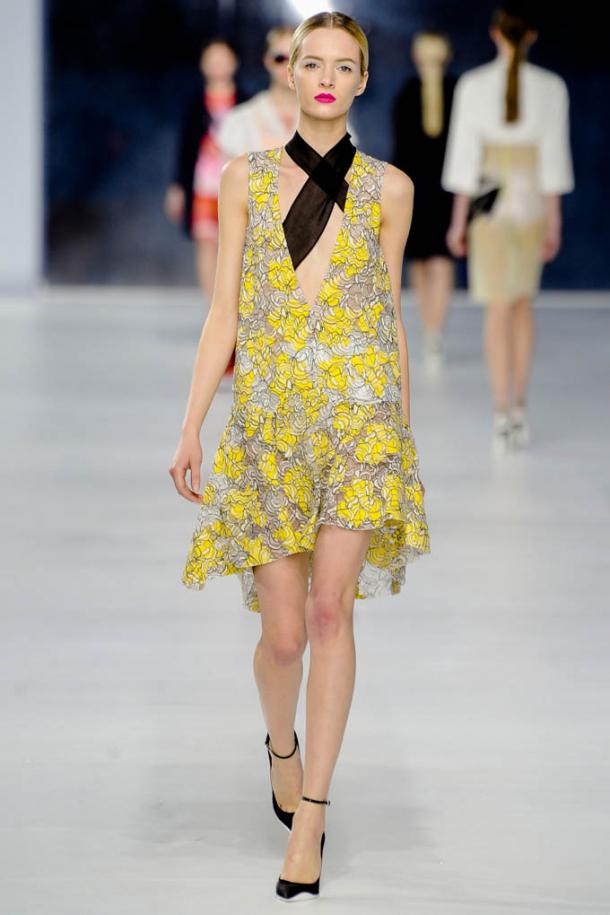 I originally planned to start with the traditional clothing, which is represented in the collections of the cruise, but then I also wanted to bring to life something new and work with unusual materials for me. - As the Belgian designer comments on his work with lace in the new cruise collection. I thought he was out of date, too romantic and fragile. And suddenly I thought it would be a real challenge for me to try to make it a modern, stylish and action-packed.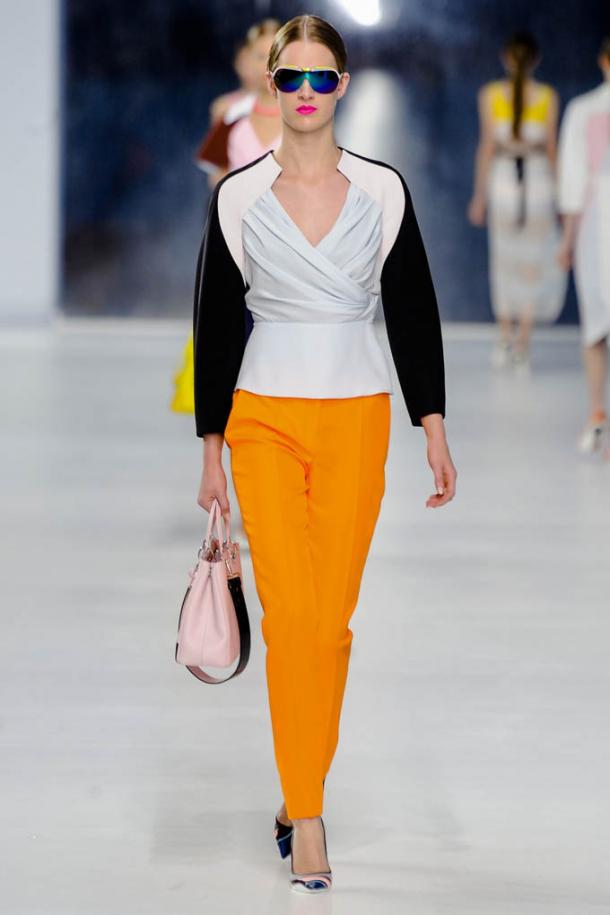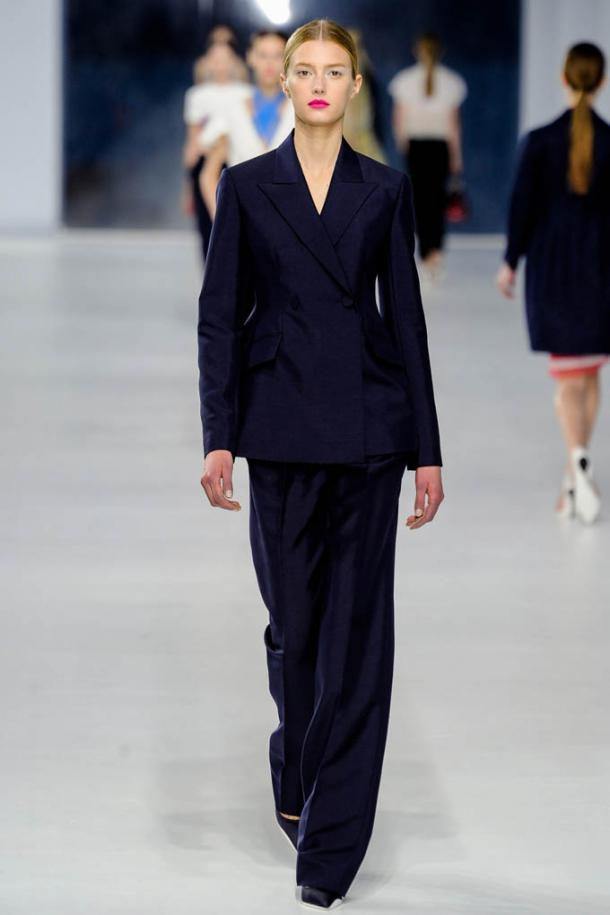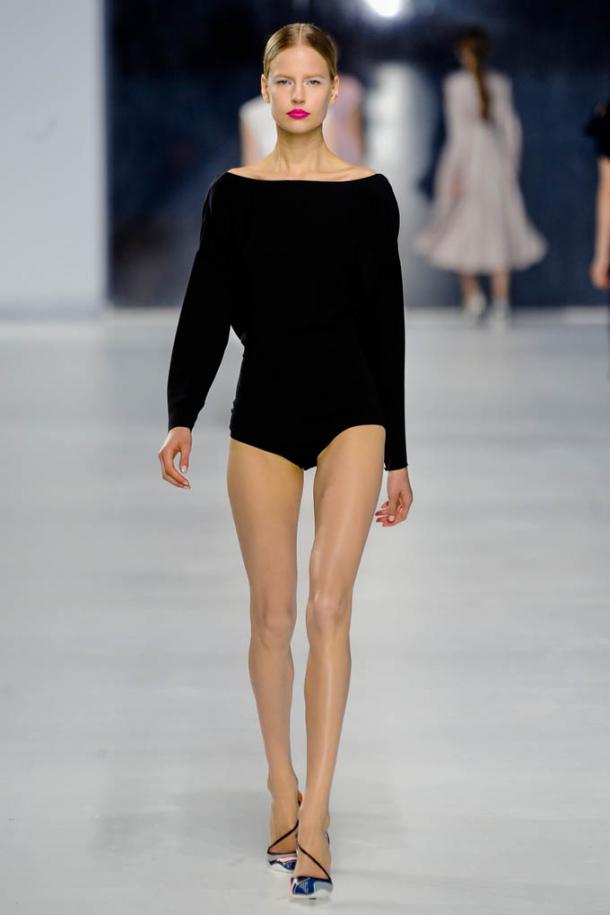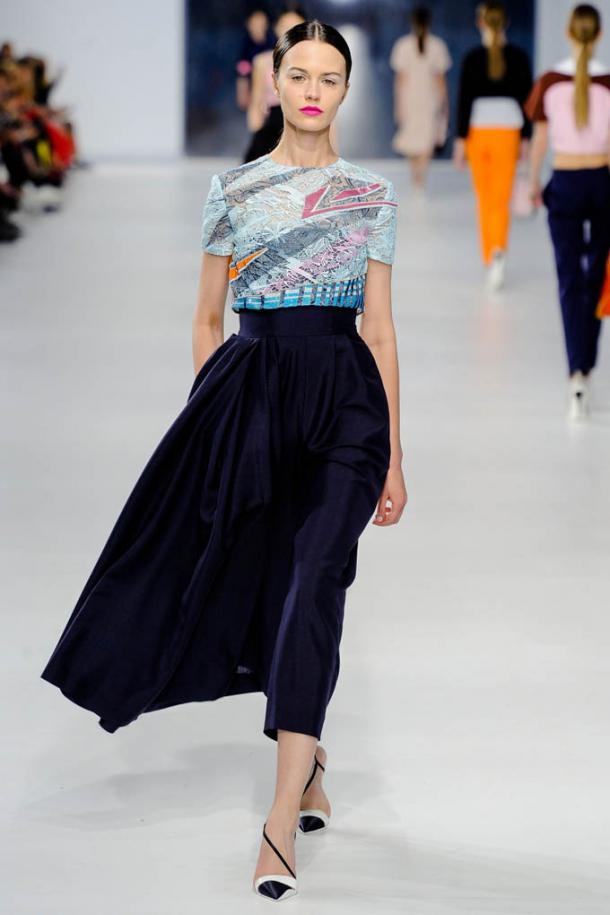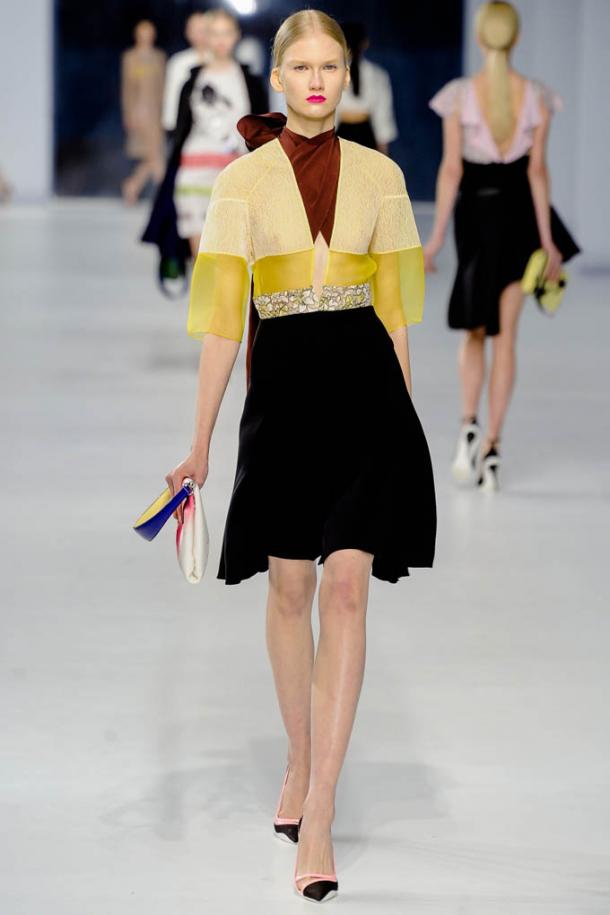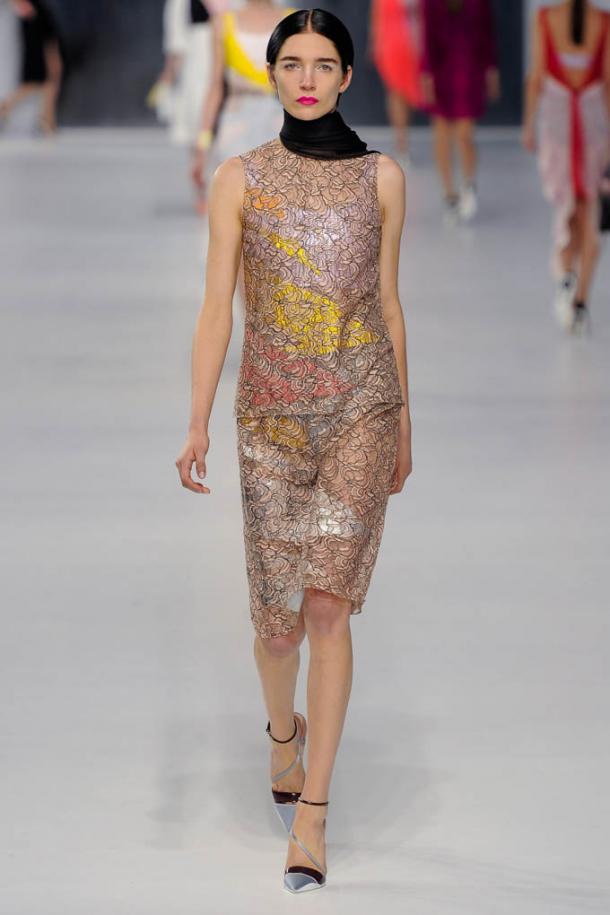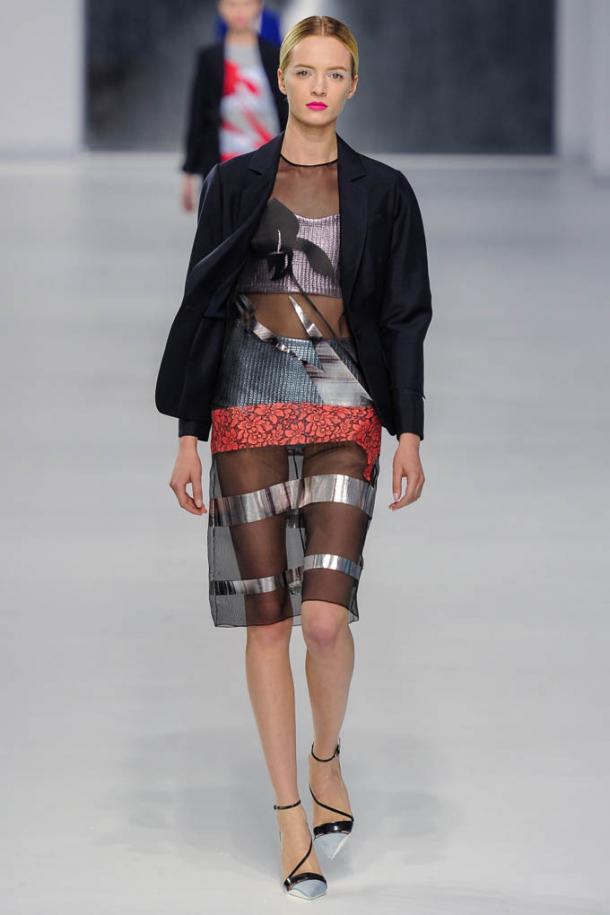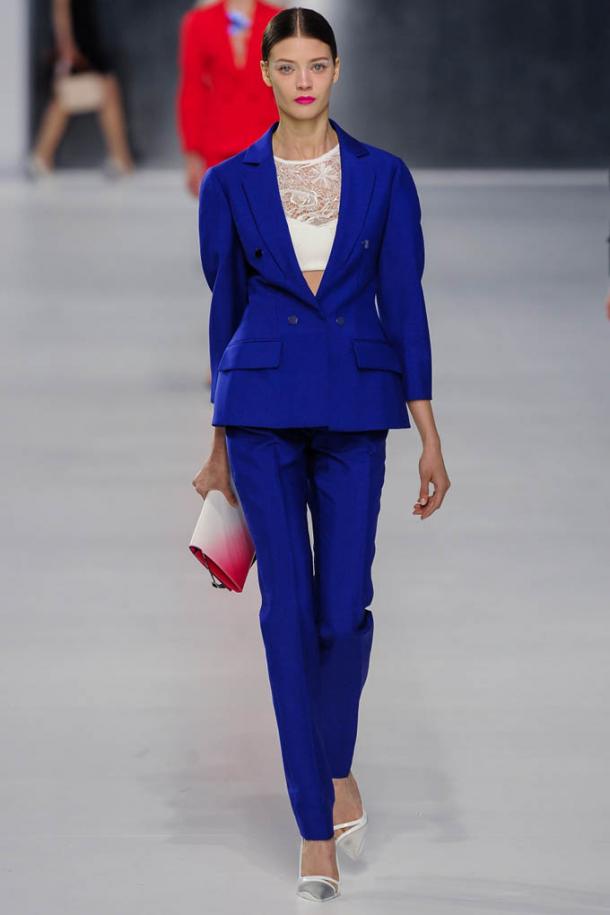 In the Christian Dior Resort 2014 present and aerodynamics (the motive races) and asymmetry. But you can see them not only in the forms and lines, as well as bright and rich colors: orange, yellow, red, blue and black, harmony with pastel pink, purple, peach, blue and white shades.
From accessories designer emphasized the classic pumps bright colors with a metallic sheen and neon accents. Sunglasses, Simons recommends fitness.
In general, home of the famous cruise collection Braves on contrasts, where strict and laconic silhouettes go hand in hand with the air fluttering fabrics and simple lines harmoniously with fairly complex decor.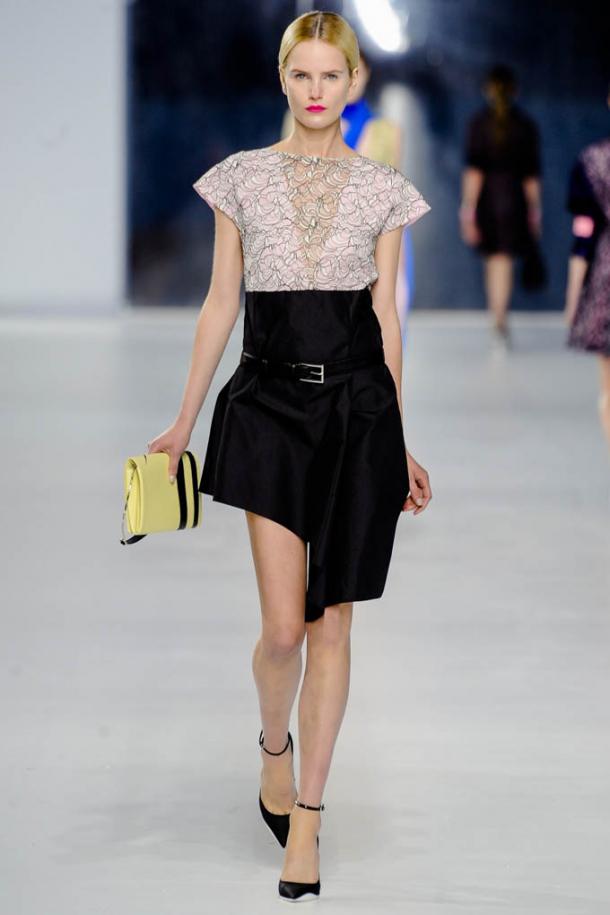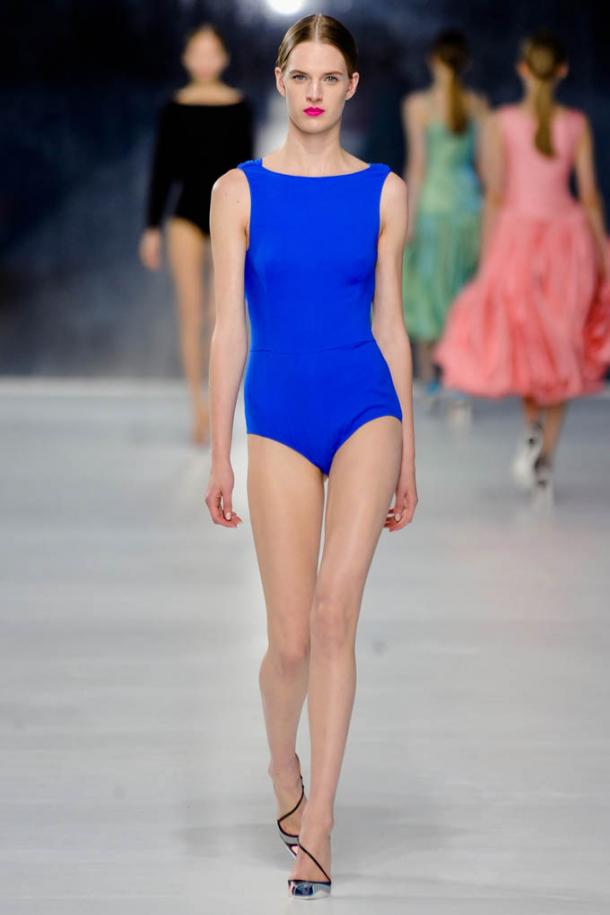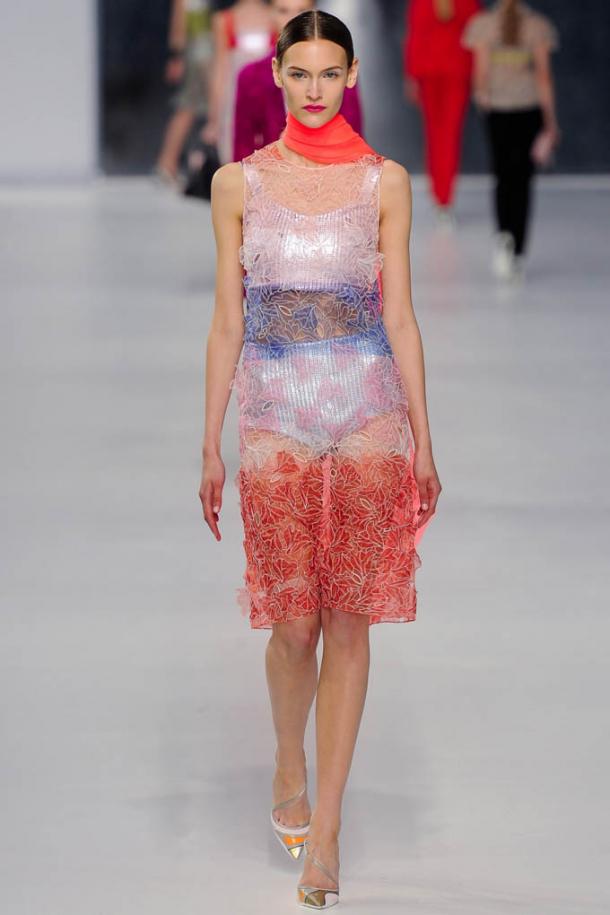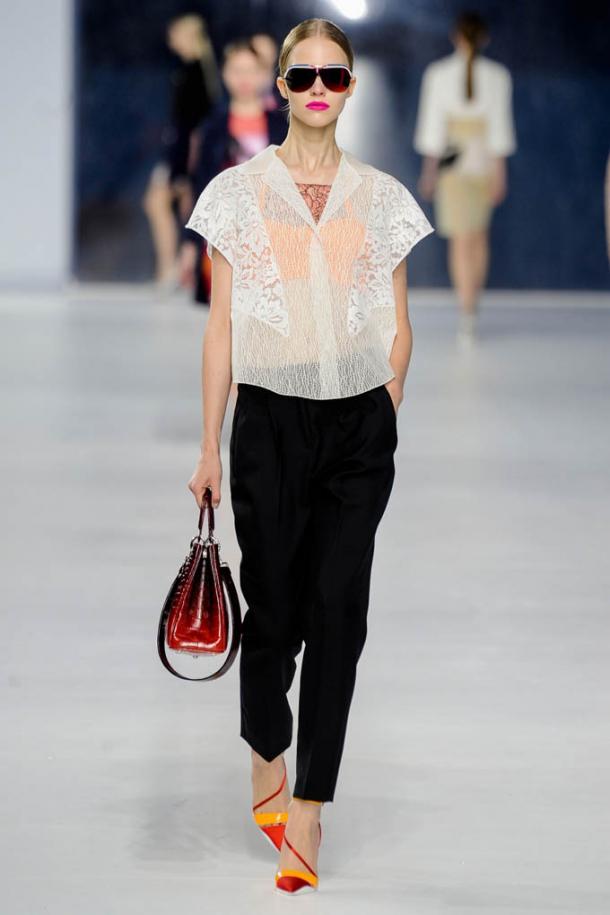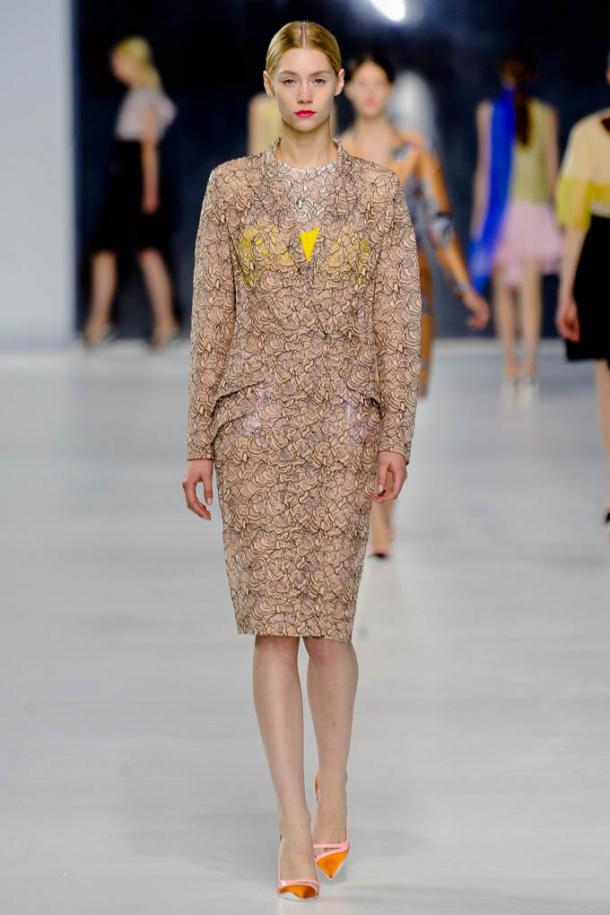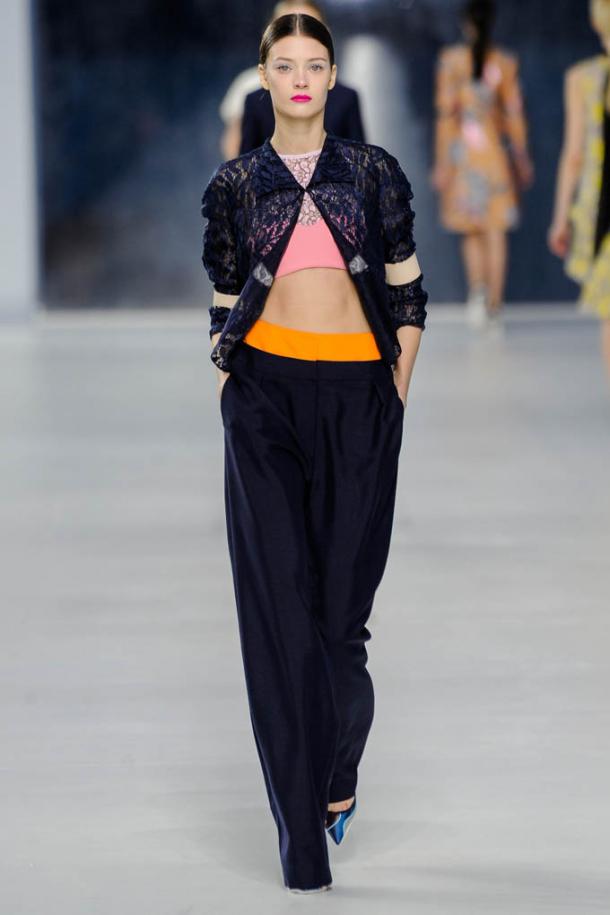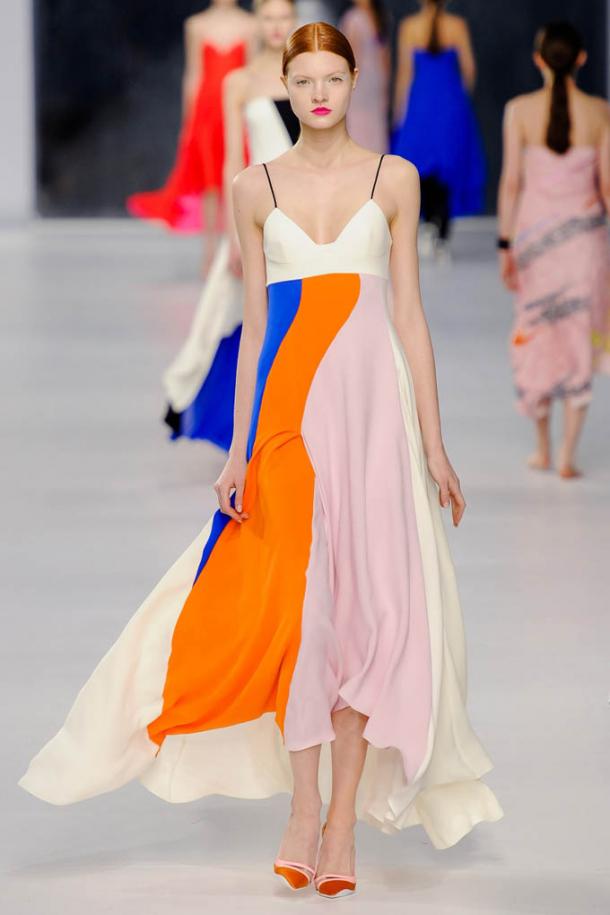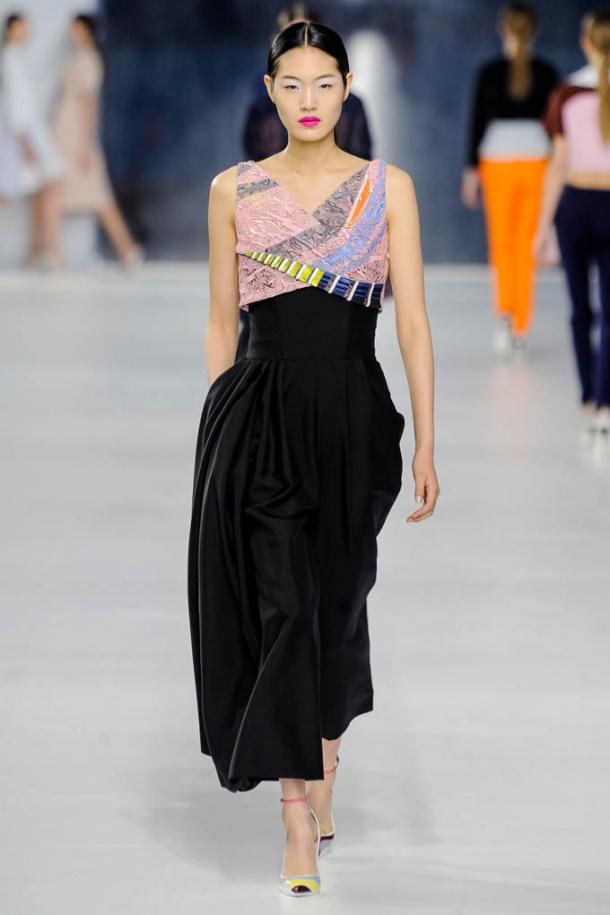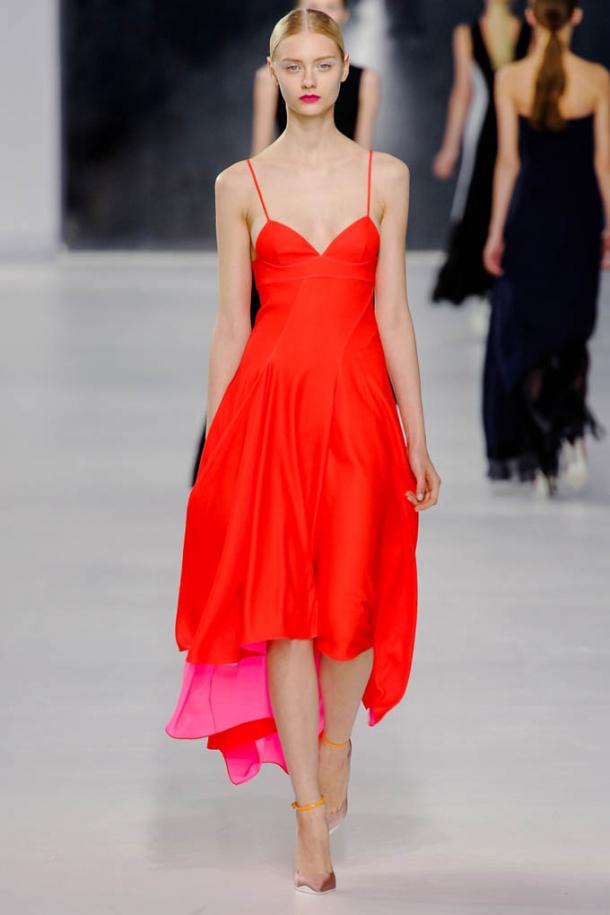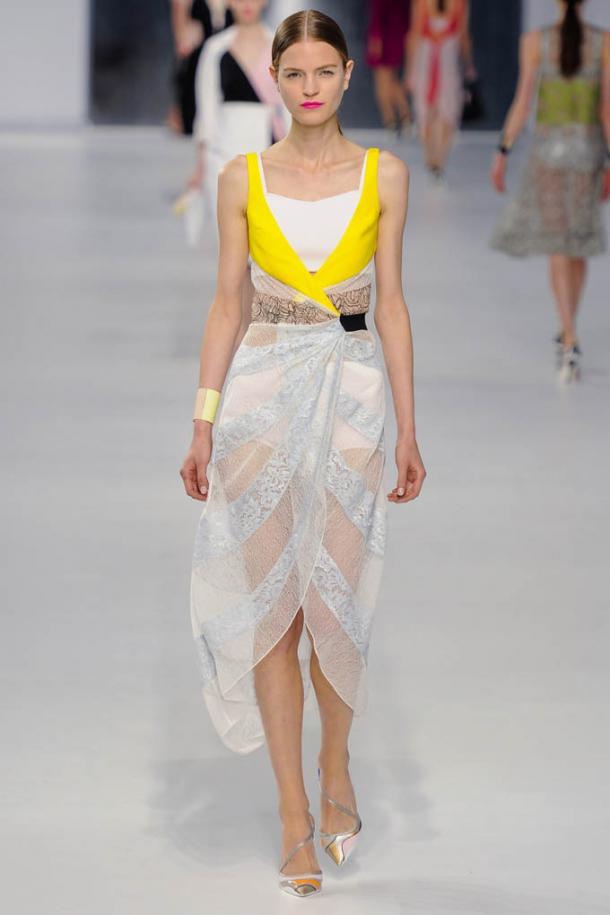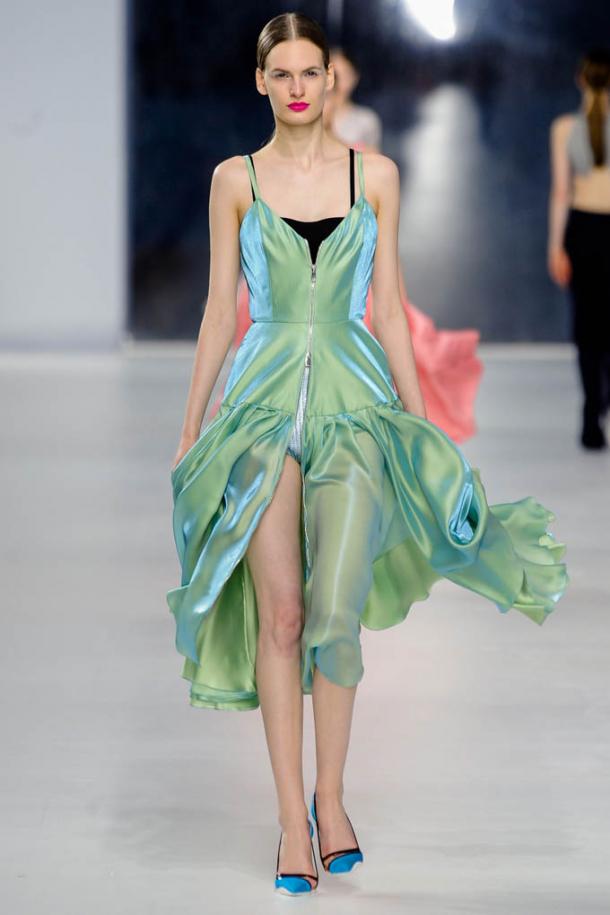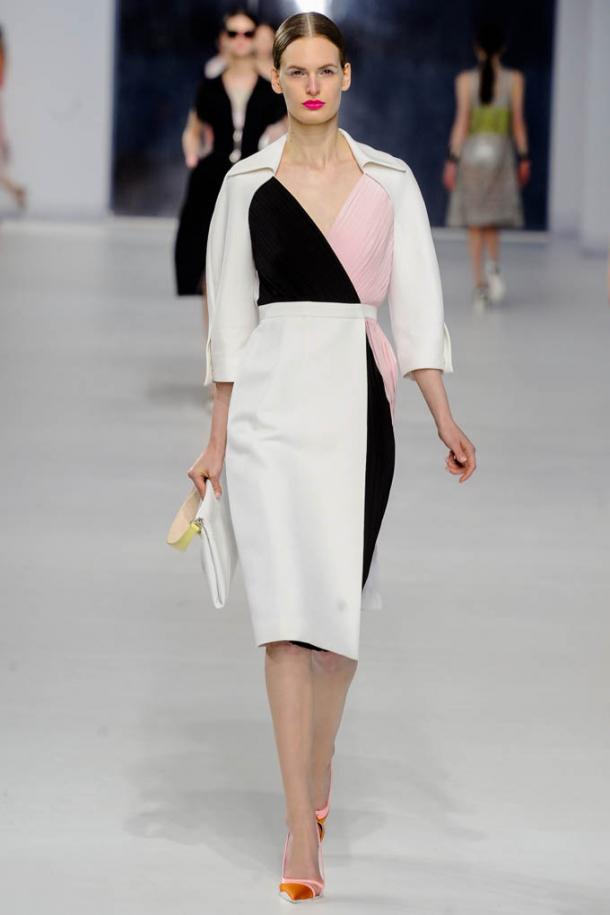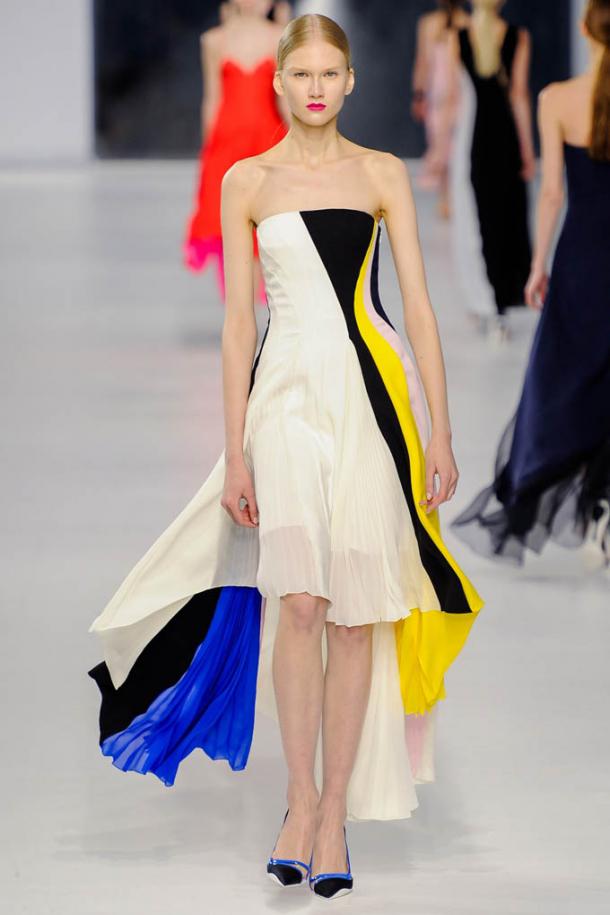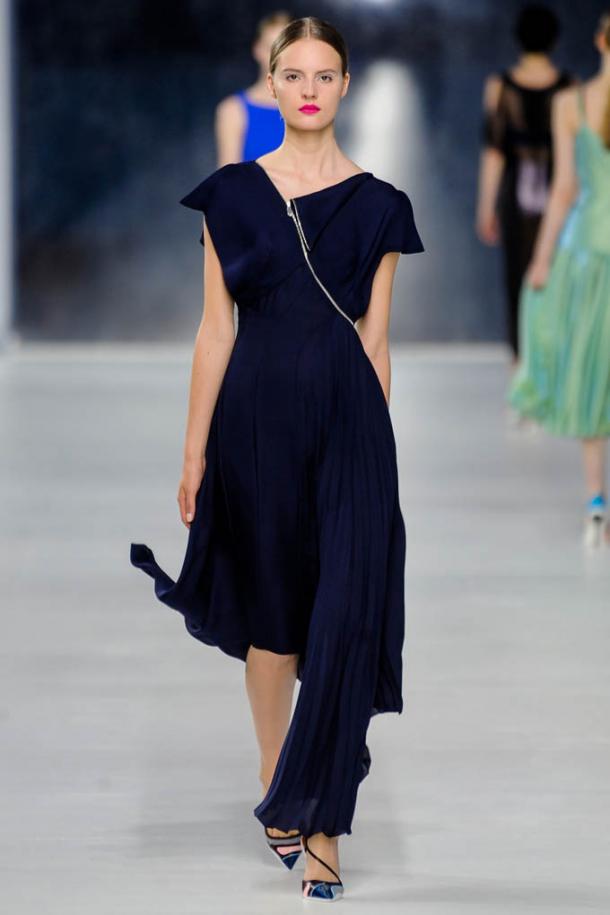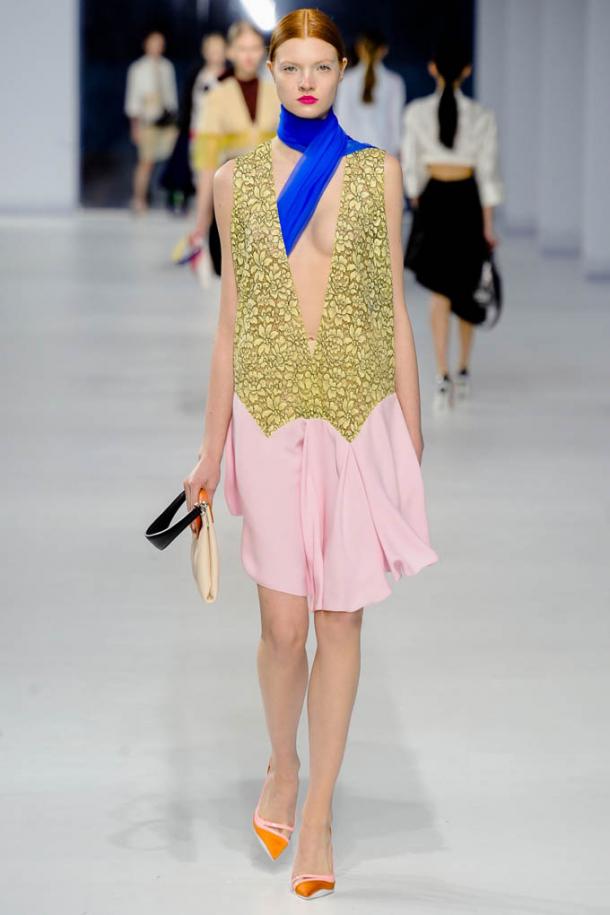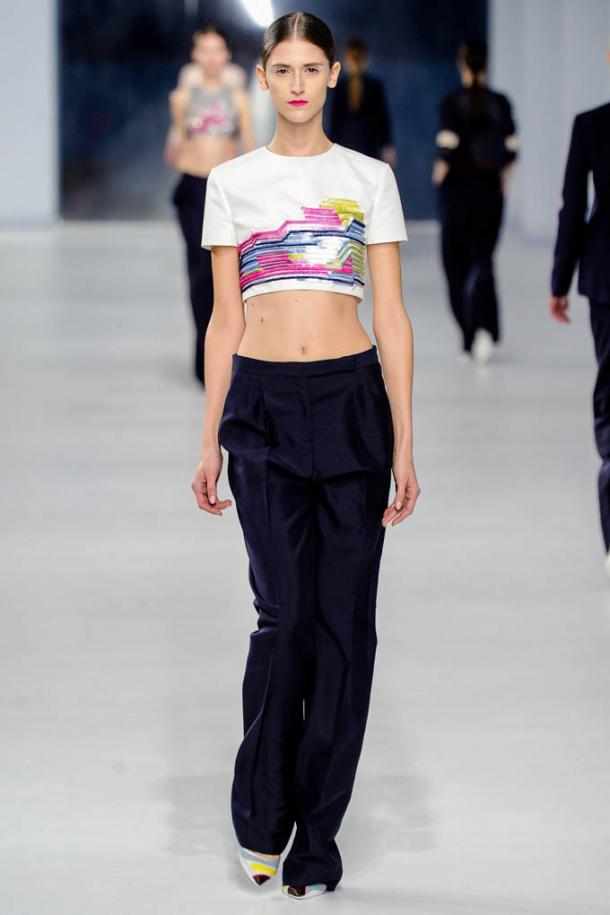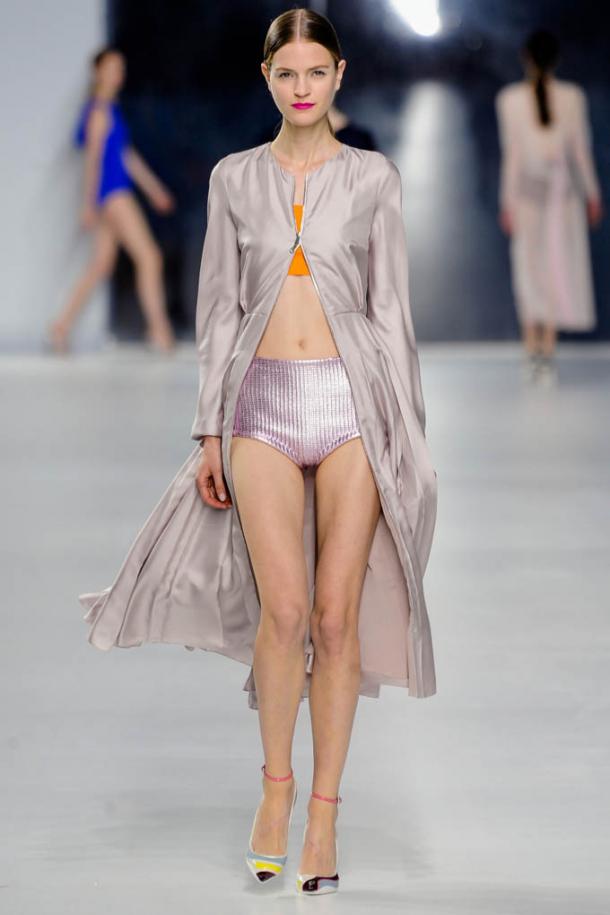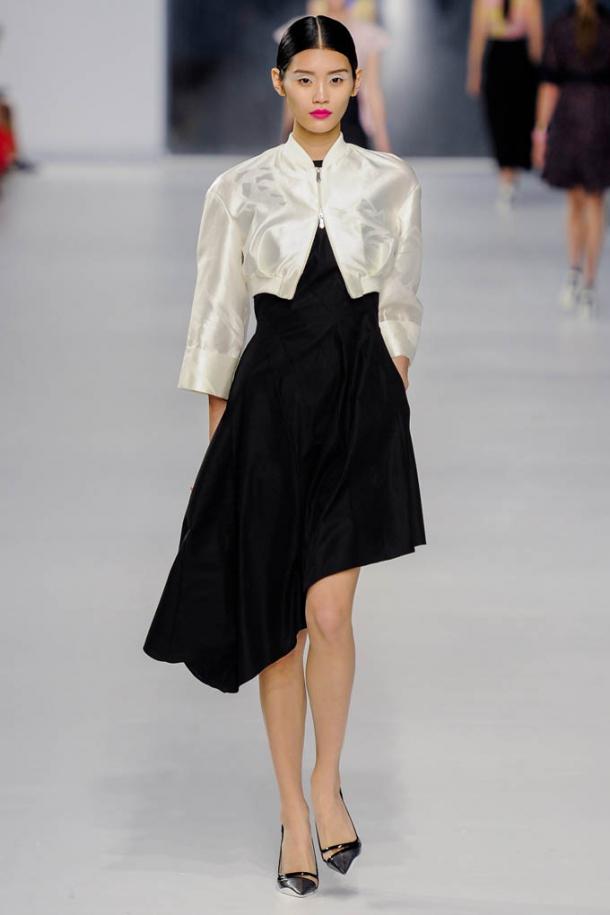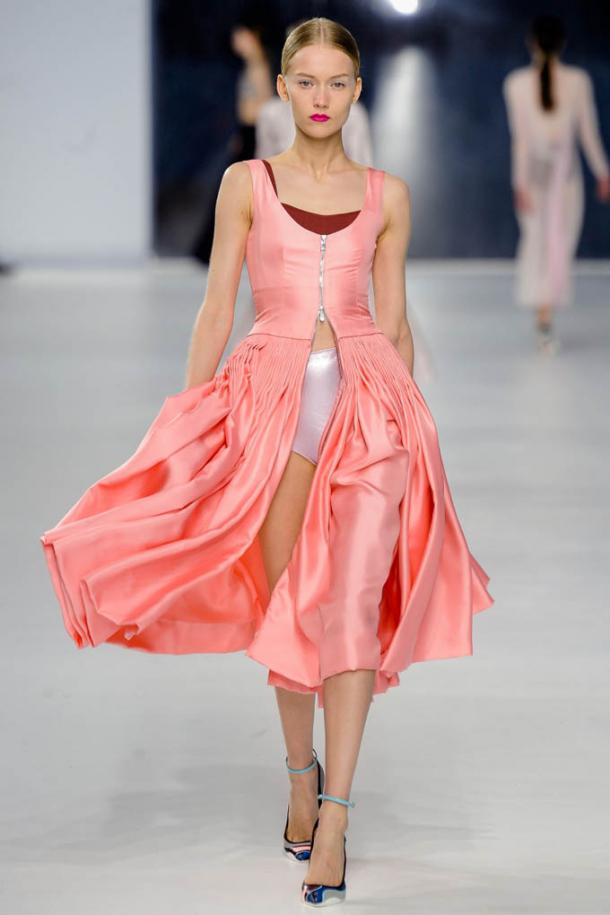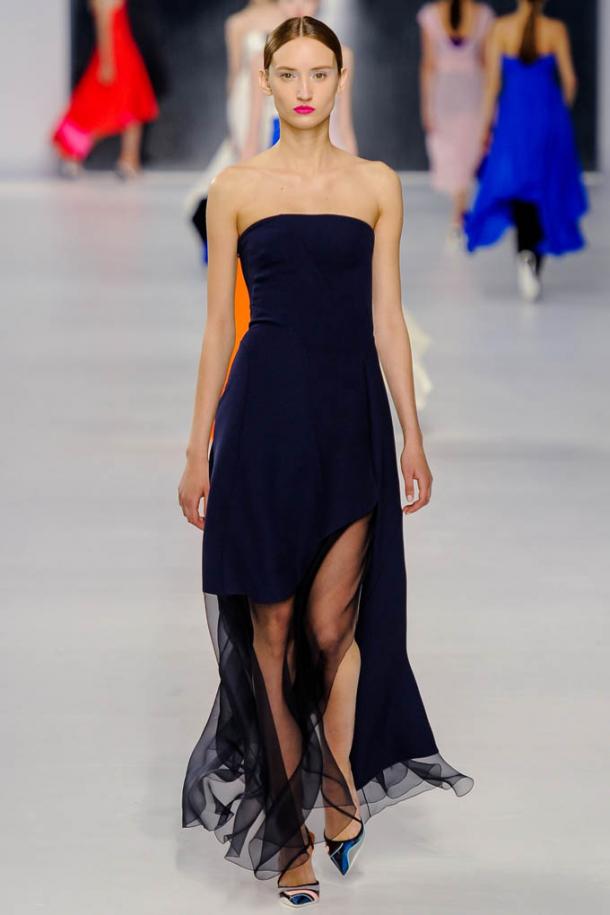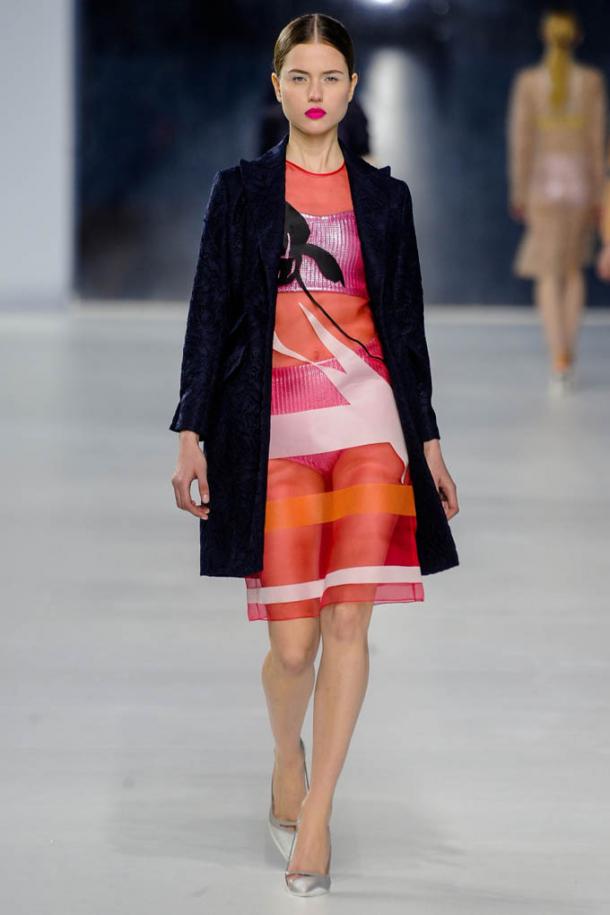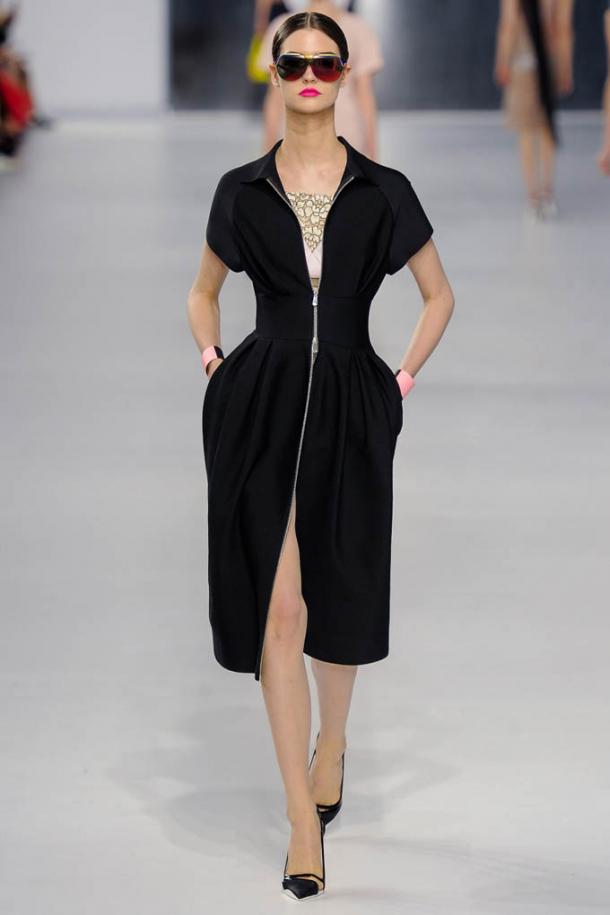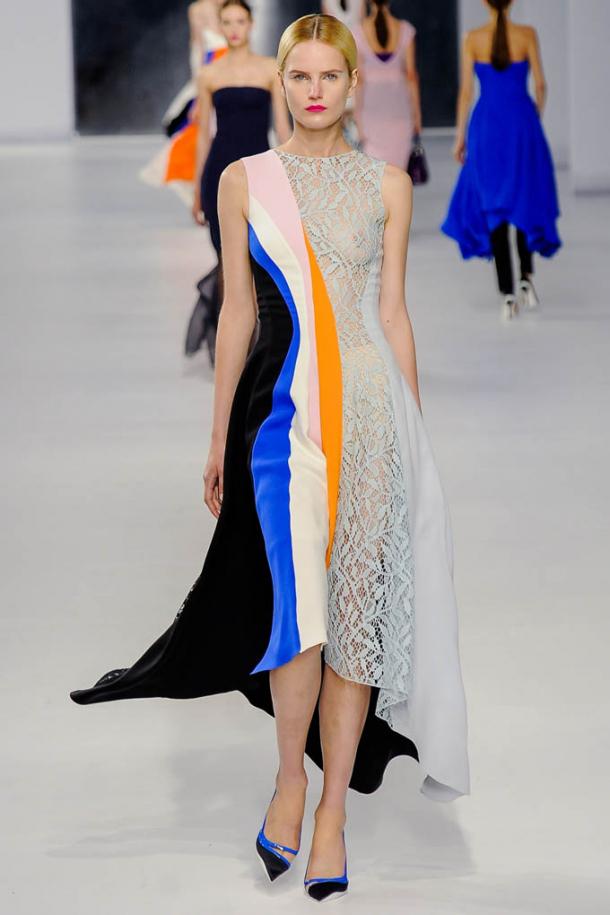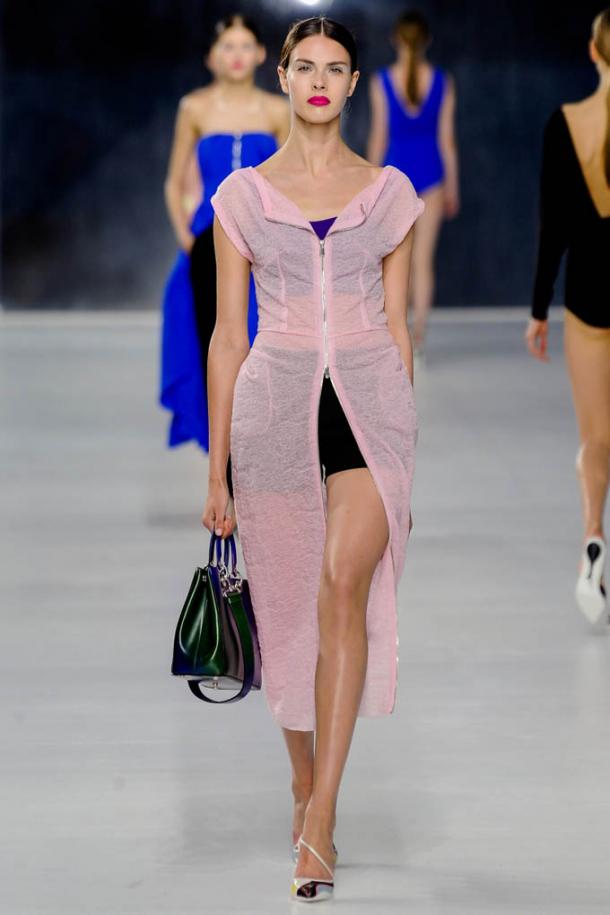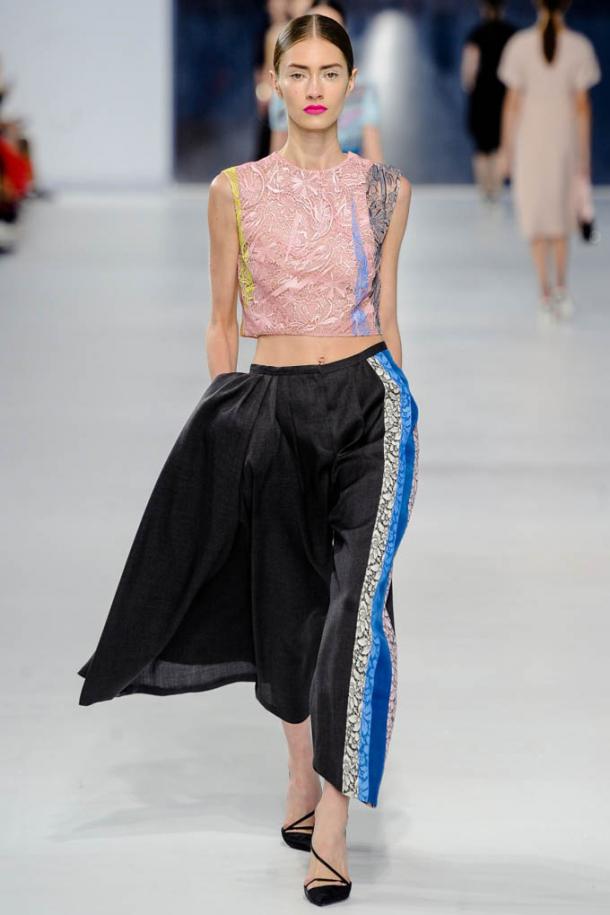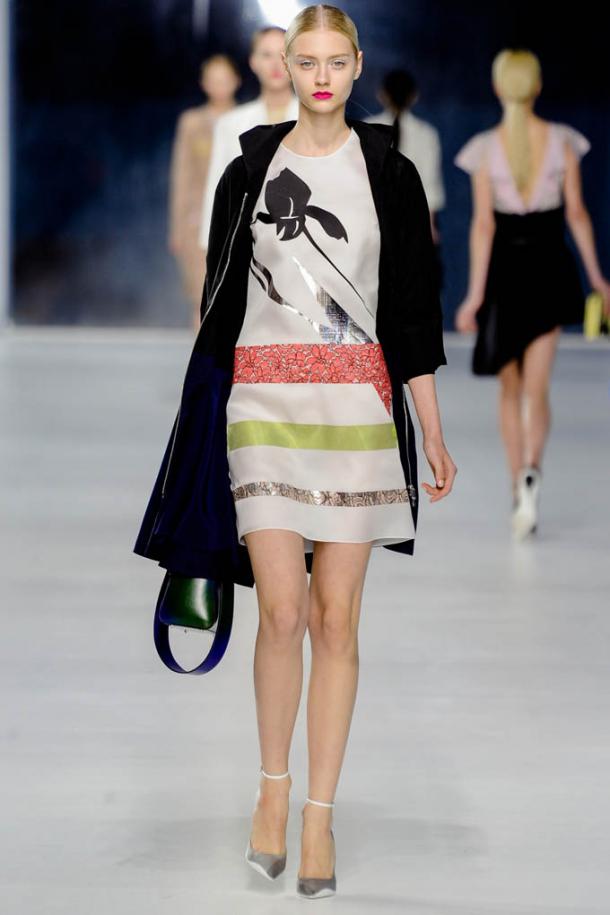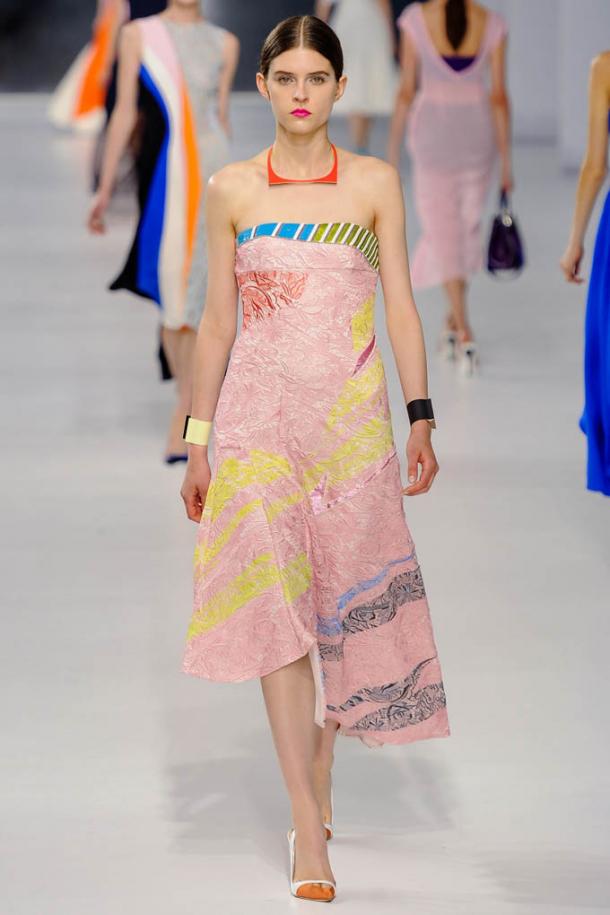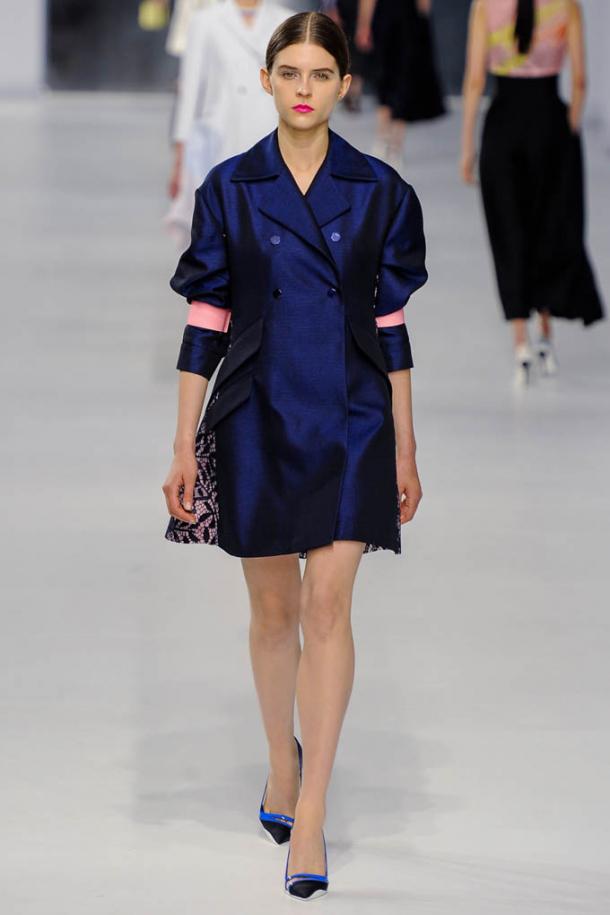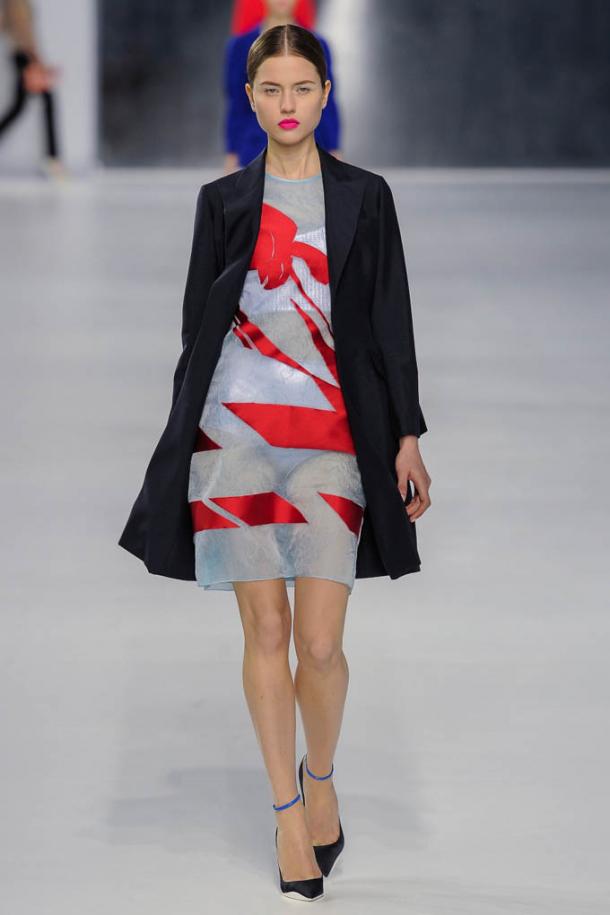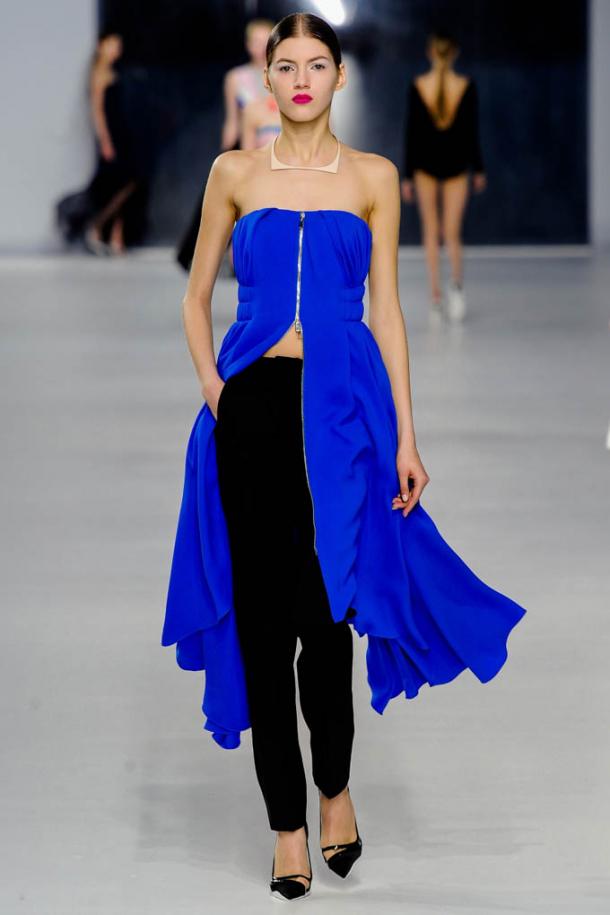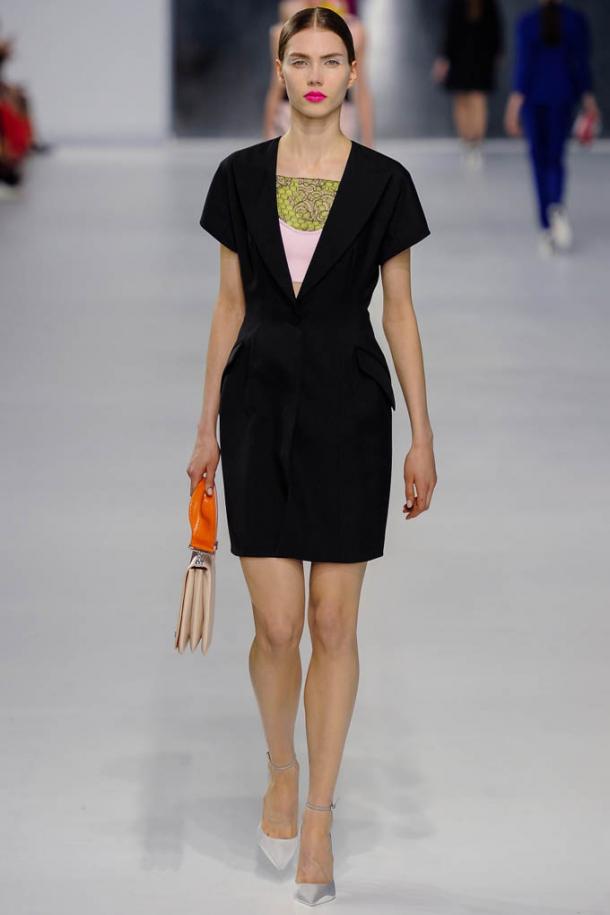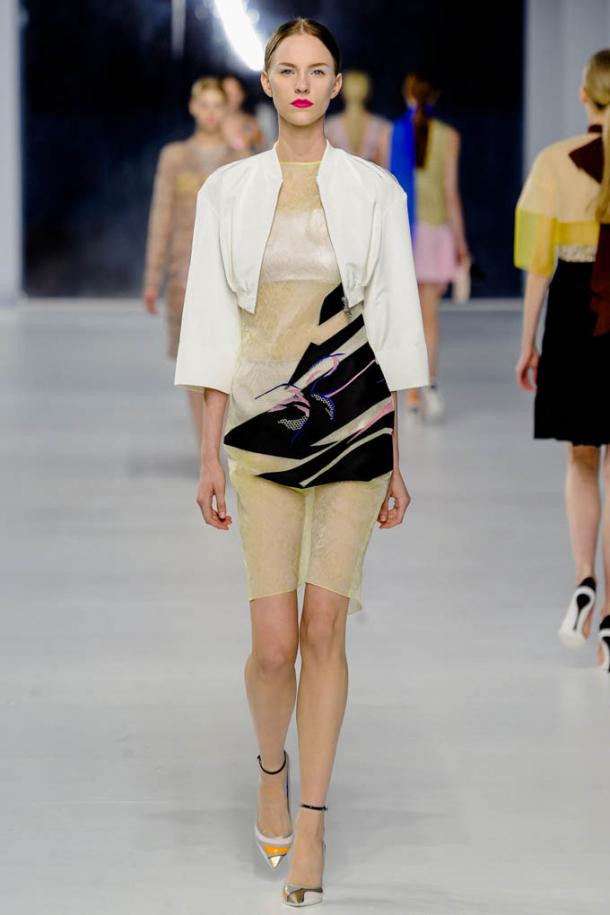 Guests show:
Rate Christian Dior cruise collection in 2014 came to Prince Albert of Monaco with Princess Charlene, Liv Tyler, Marion Cotillard, Jessica Biel and other connoisseurs of Raf Simons. The very new collection of designer dedicated to Princess Charlene, calling her his "muse" because it was she who patronize this show.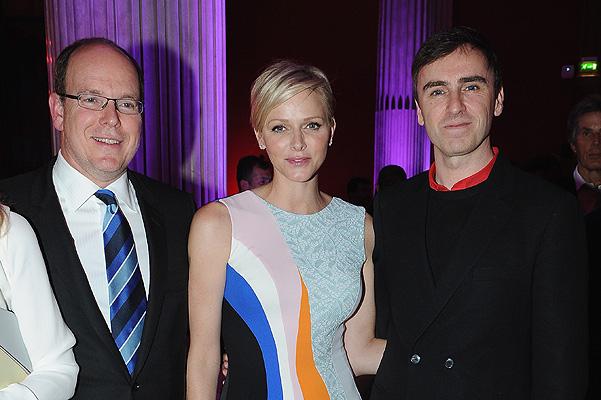 Prince Albert, Princess Charlene and Raf Simons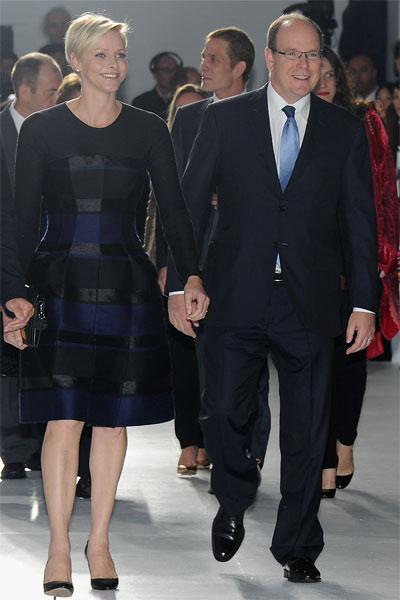 Princess Charlene and Prince Albert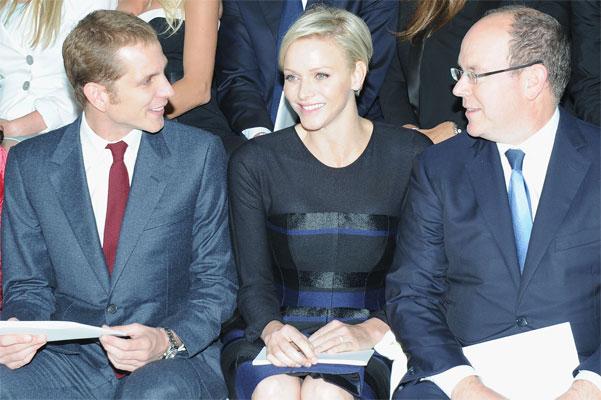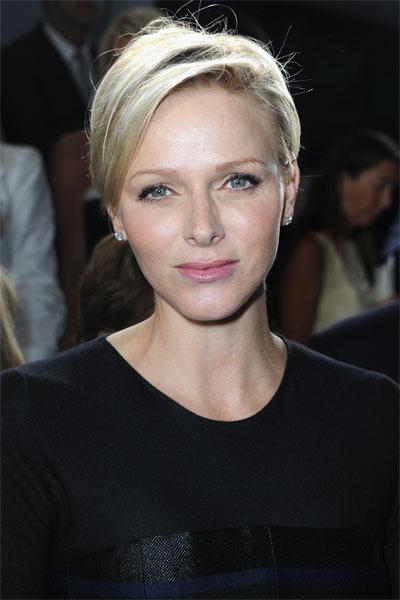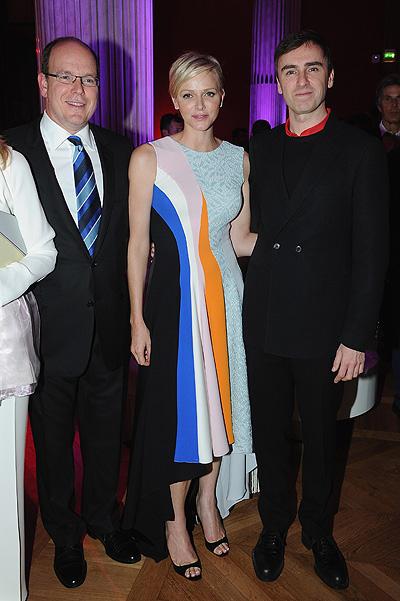 Prince Albert, Princess Charlene and Raf Simons at the festive cocktail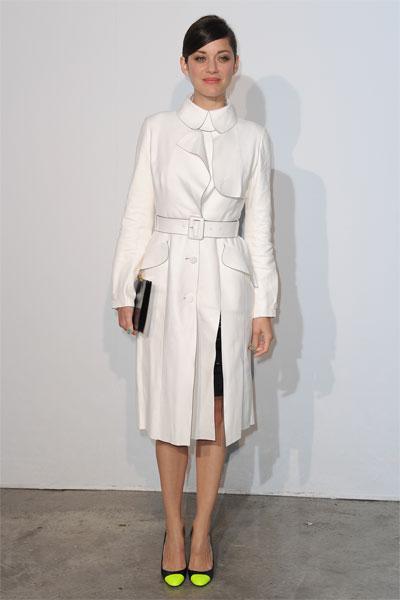 Marion Cotillard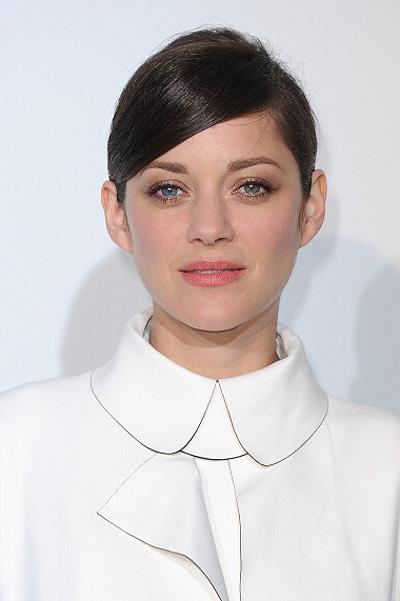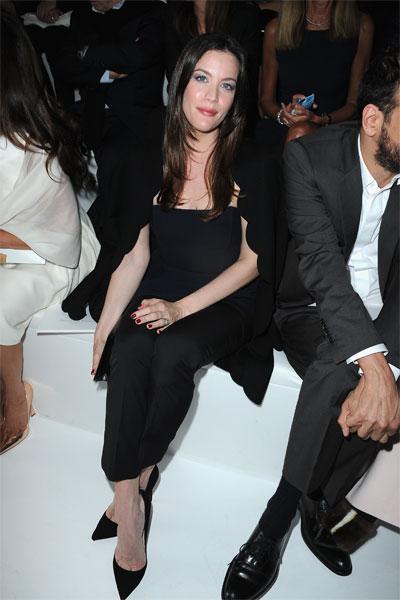 Liv Tyler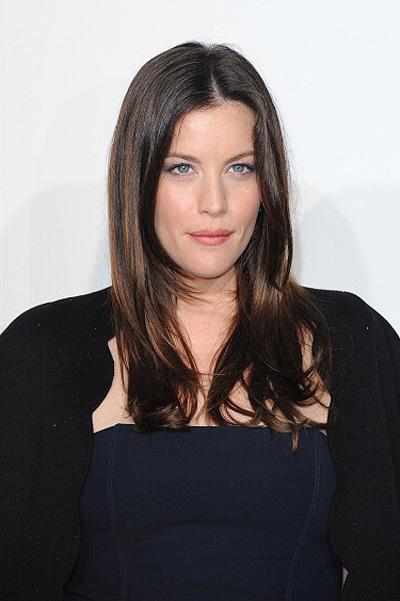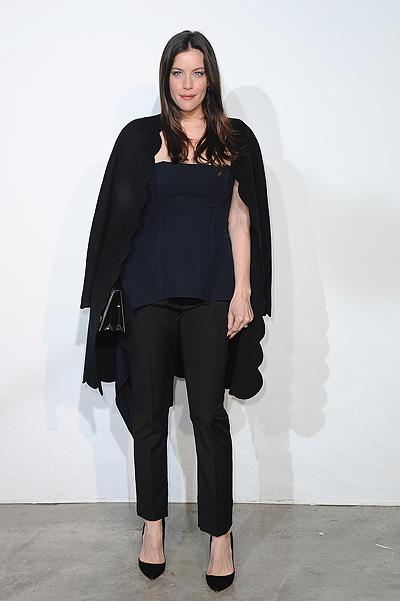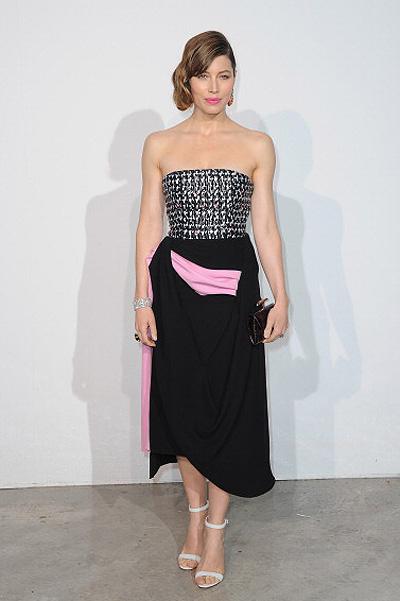 Jessica Biel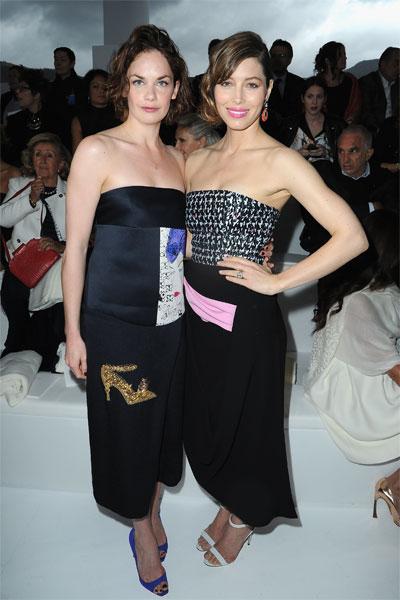 Ruth Wilson and Jessica Biel