Let us for a moment forget about the fashion weeks thousands of miles away, the famous American and European brands and designers, and turn our attention to our vision of spring fashion, Russian designers. You know, some collection of Russian designers cling views more than the work of famous fashion houses. Maybe because these images are closer to us, they are inspired by the unique Russian nature, history, culture, fairy tales, literature and folklore. Meet the SS14 collection from Alexander Terekhov, Alena Ahmadullina, Olga Vilshenko and Eugenia Linovich.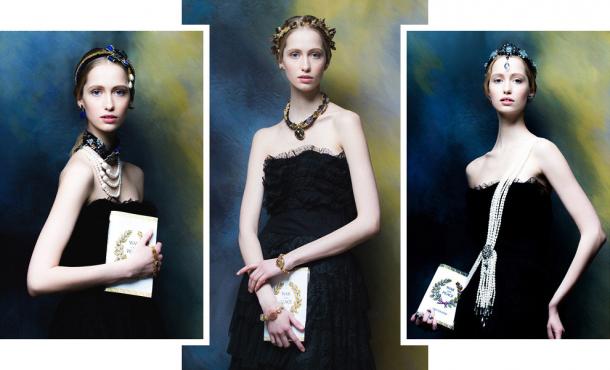 See collections Alena Ahmadullina - it is always a pleasure. A new spring images, it is generally something magical, fabulous and unusual. The designer does not hide the fact that the inspiration for these outfits was the tale AS Pushkin's "The Tale of the Golden Cockerel", and most of all - the image Shamahanskaya queen.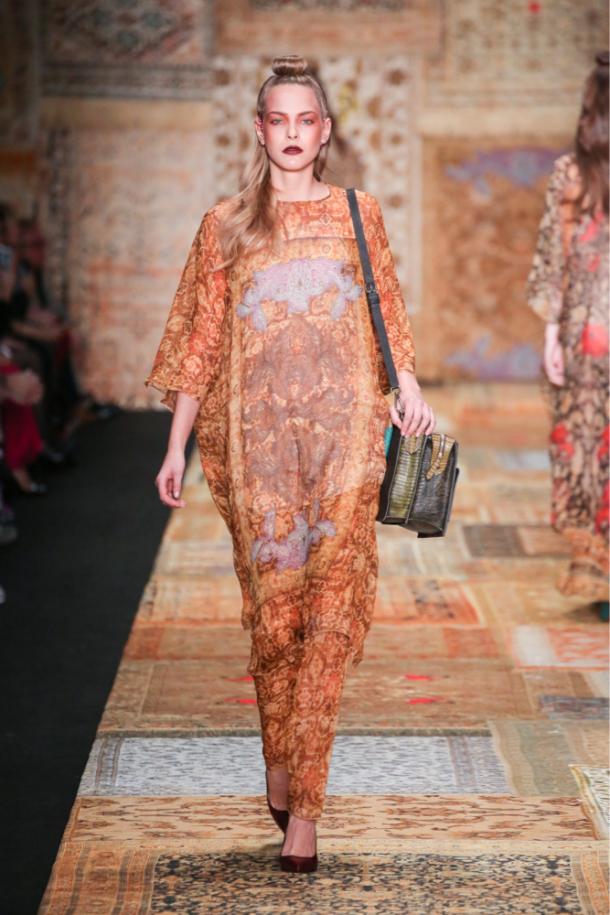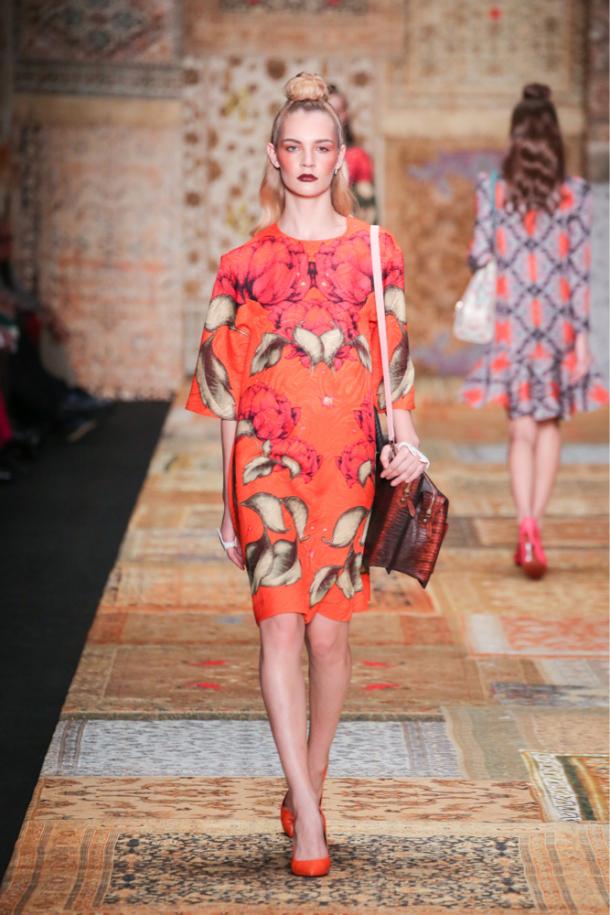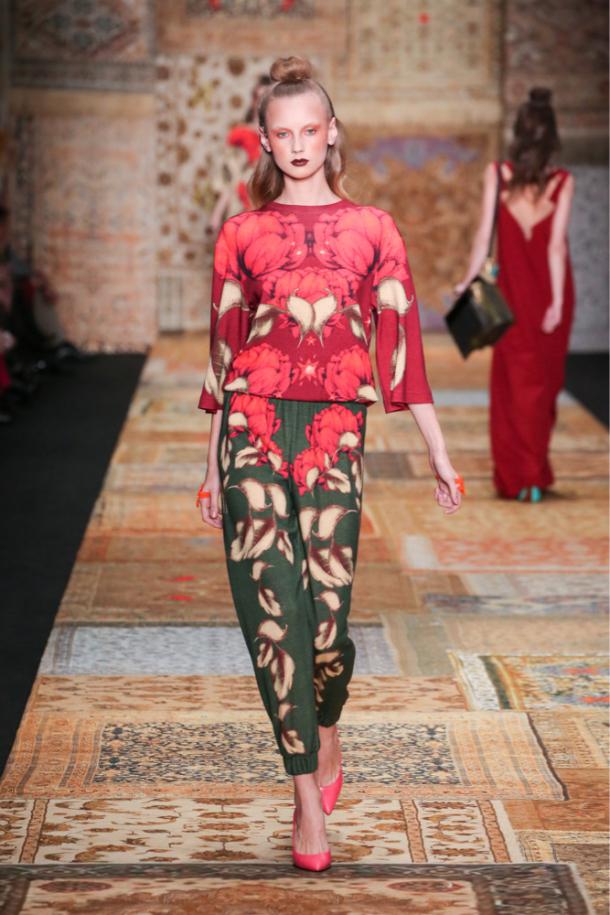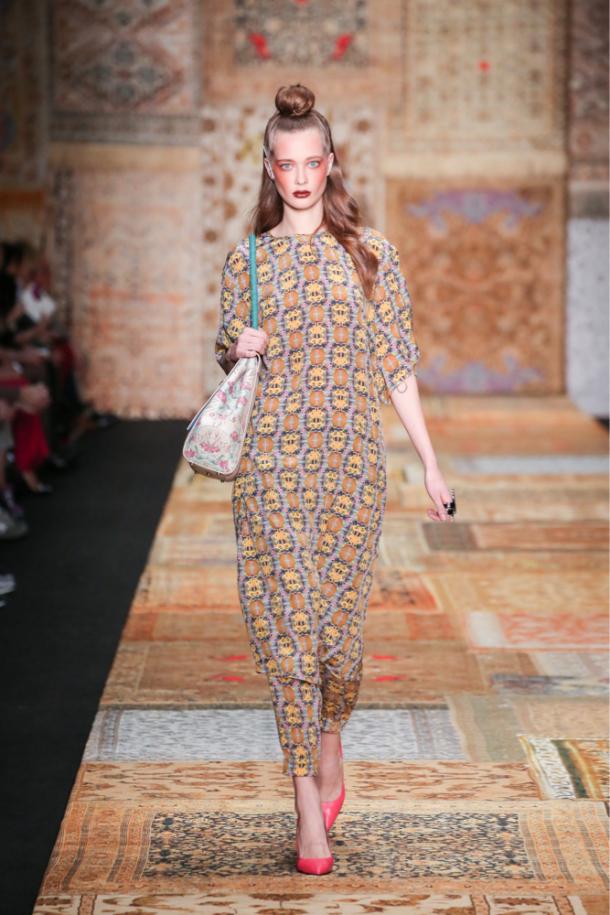 Many models recalled something many favorite Dior, but the collection still feels a strong Russian motifs, patterns and elements. On the whole collection was very imaginative, just magical, and very attractive with its bright colors, light fabrics and pleasing silhouettes.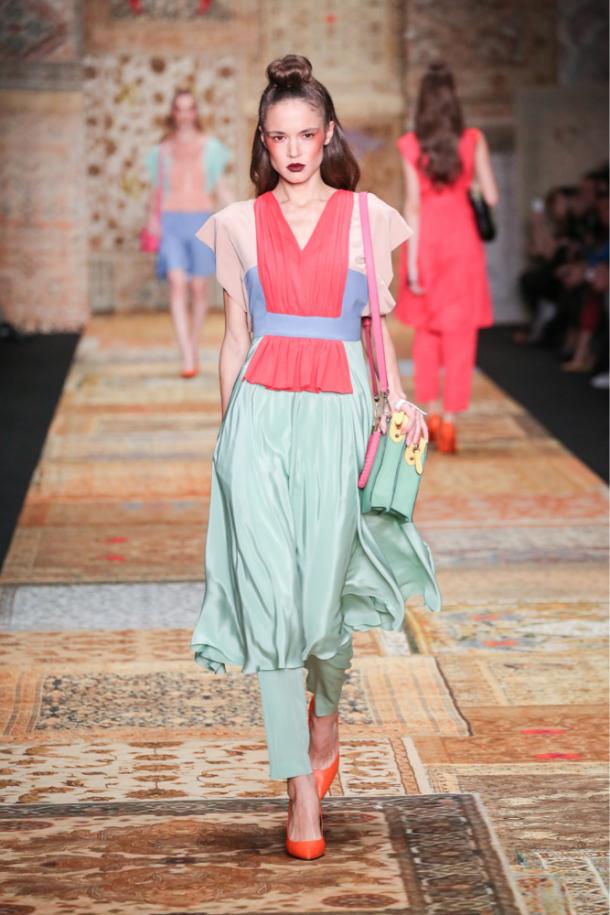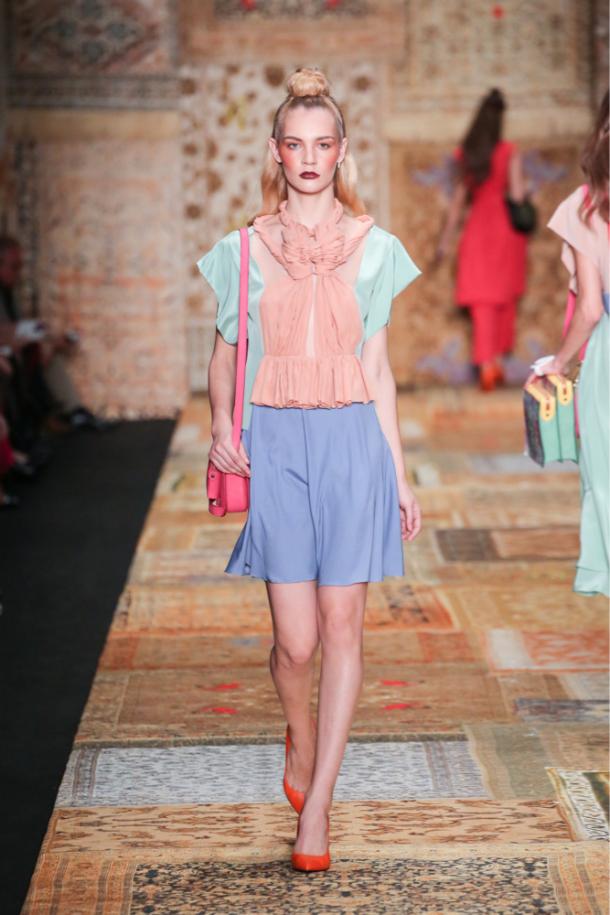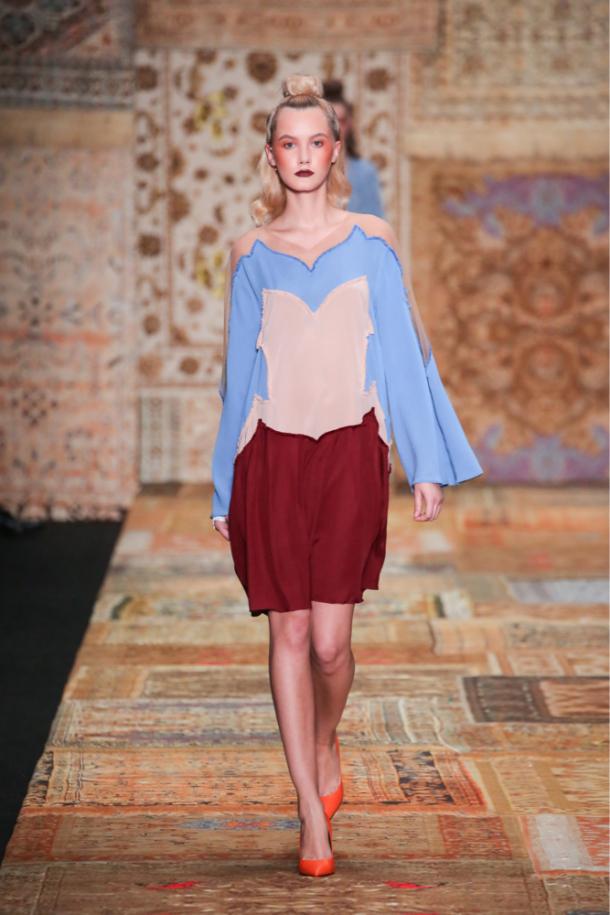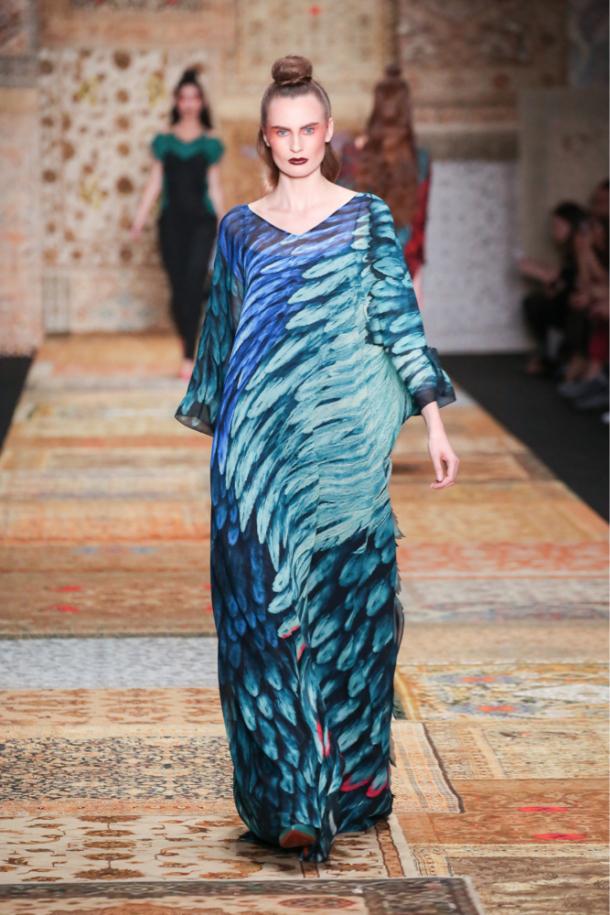 The collection fits perfectly into the trends this spring, which asked the world's catwalks and fashion week. Variegation oriental motifs and translucent elements collection isolated creativity Alena Ahmadullina and make clothes from this designer bright and unusual.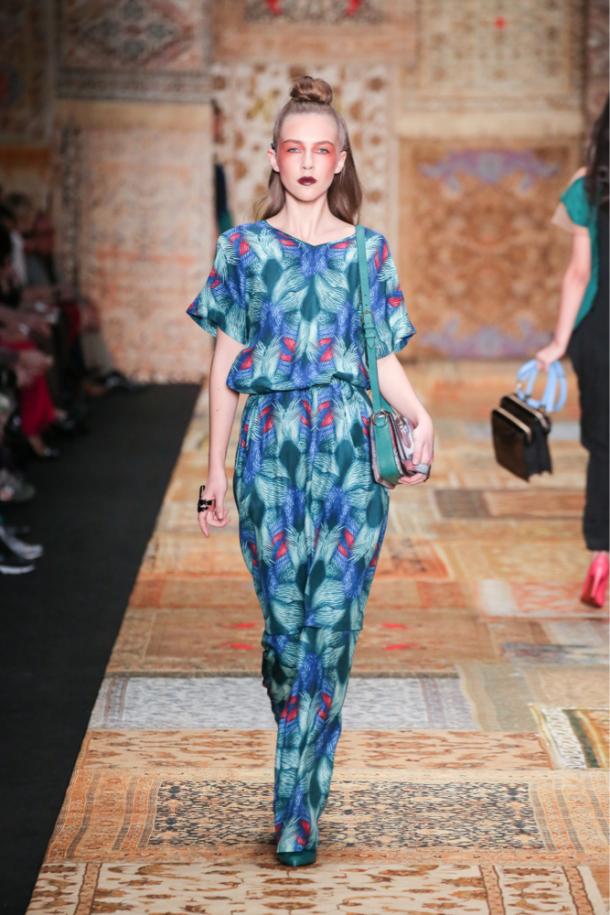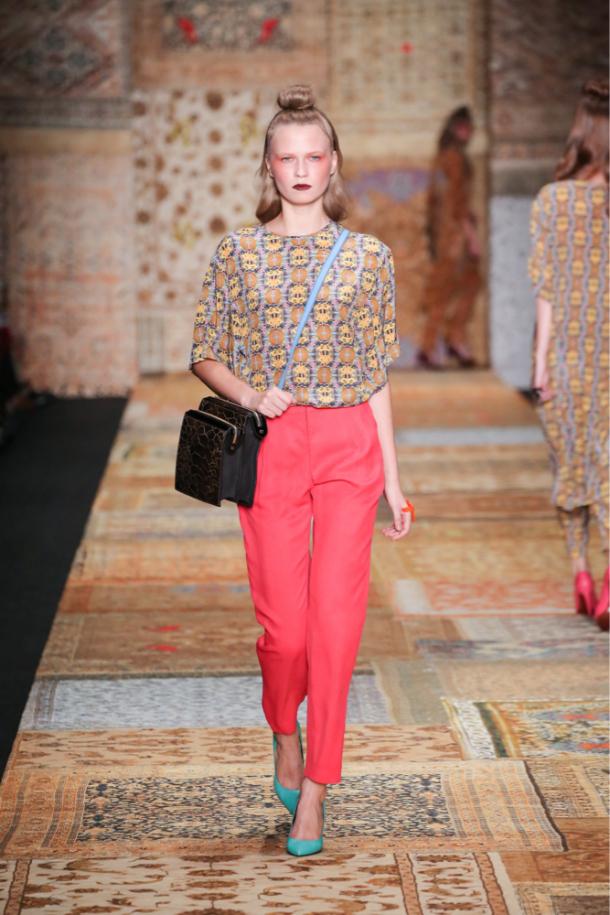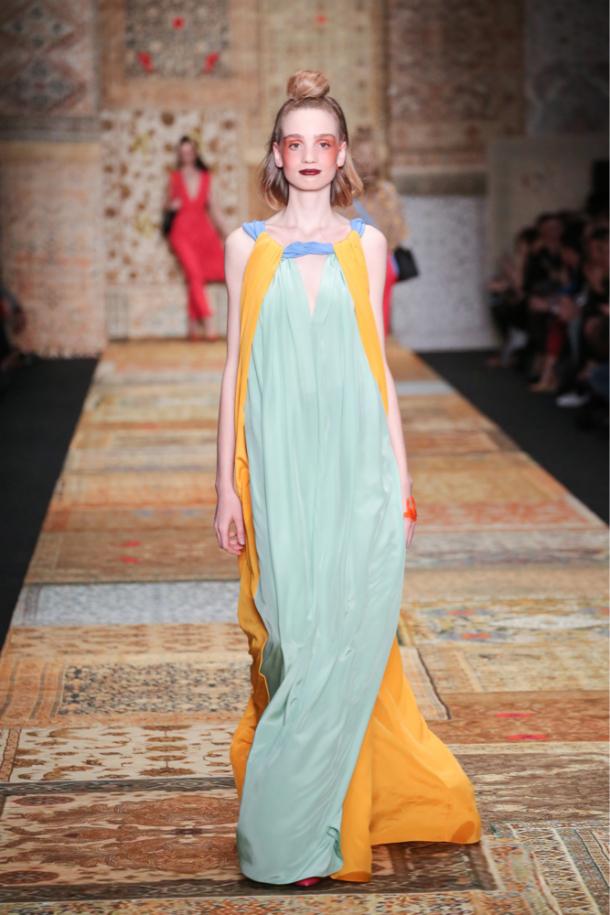 Next - another work of art, inspired by the immortal Russian literature. The new collection was inspired by Eugenia Linovich Leo Tolstoy's epic "War and Peace." Garnet and lapis lazuli, malachite, amber and pearls, mink fur - luxury XVIII-XIX century was reinvigorated.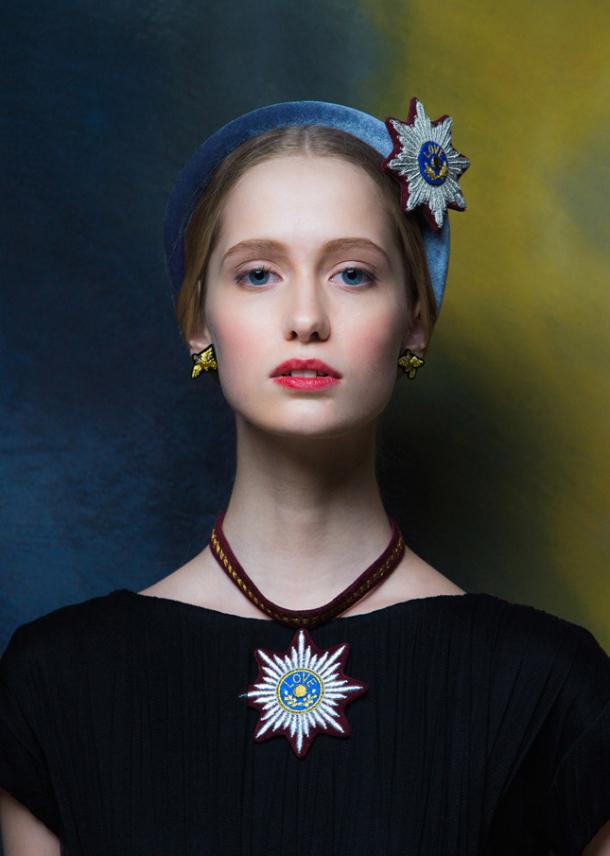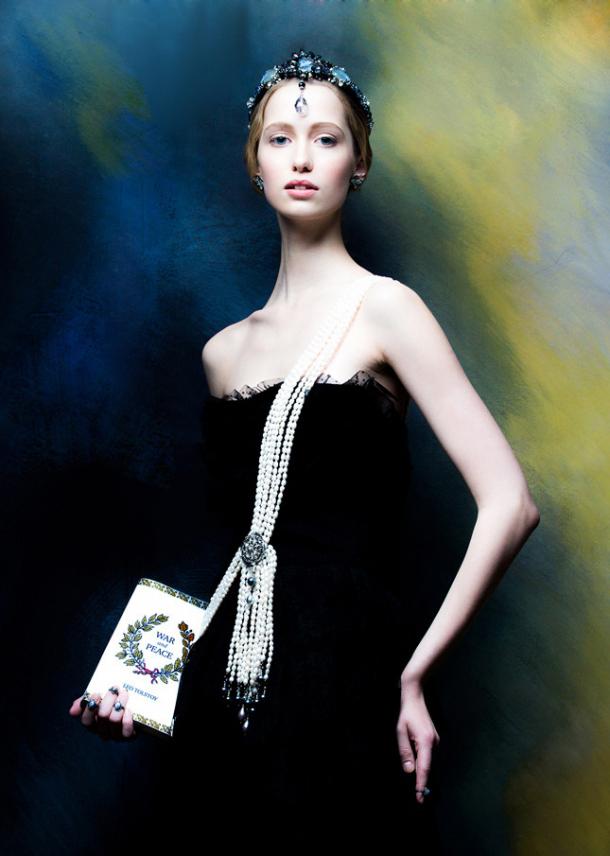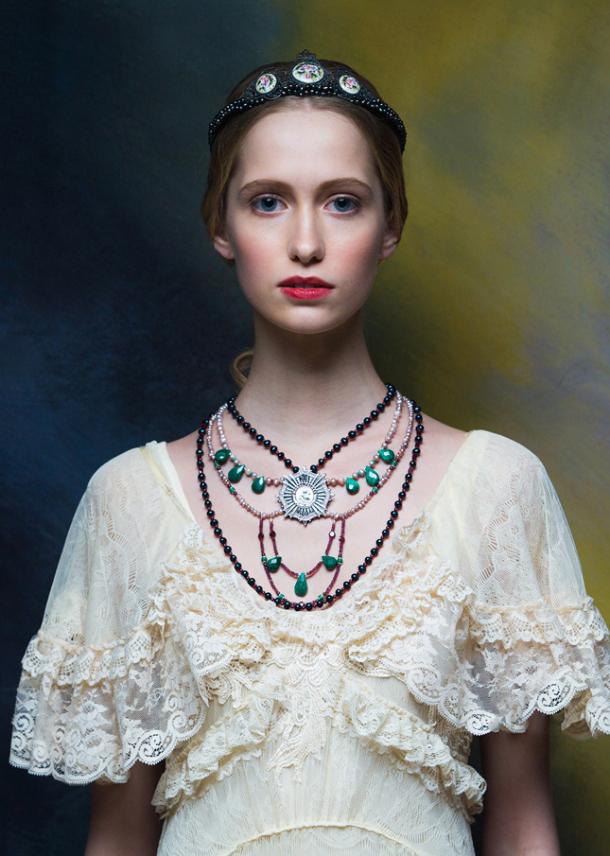 The idea of ​​the collection lies in the fact that everything in life is relative, and memories of war allow a greater appreciation for the world around us. During the creation of a collection talented designer suits have long studied the 18-19th centuries (especially military), watched movies about this era, read books and revised all production of "War and Peace".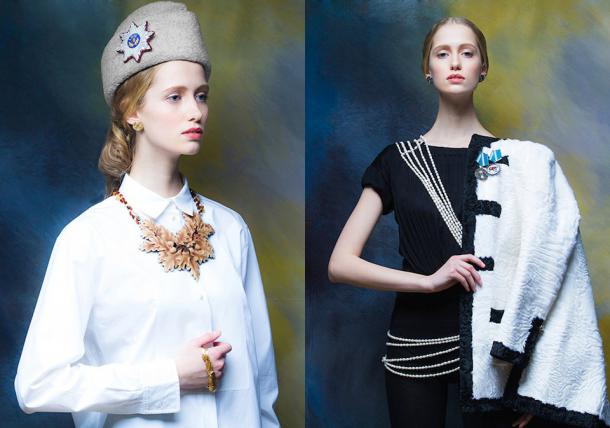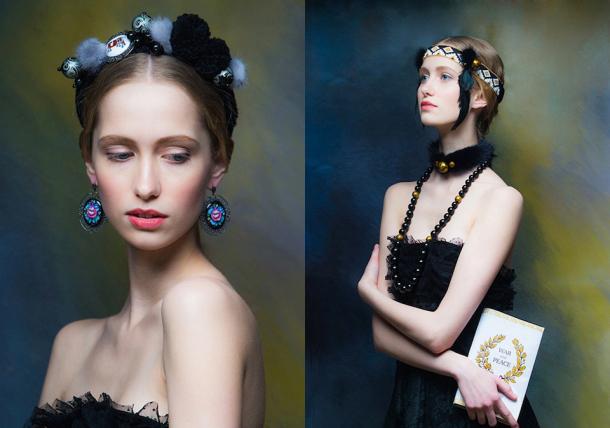 Revising and rethinking Russian outfits and decorations of those times, Eugene has created an amazing collection in which there are now forgotten element of the wardrobe as aiguillettes, award ribbons (which became necklaces), straps (turned into brooches), medals and decorations, tiaras, tiaras and hoops.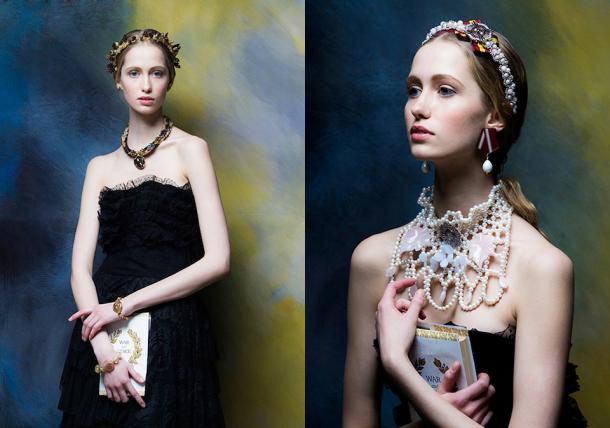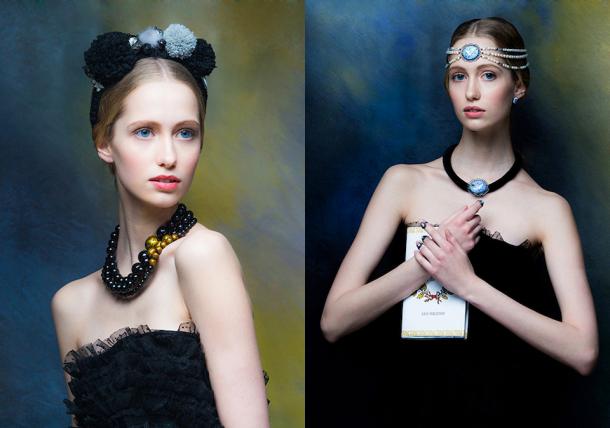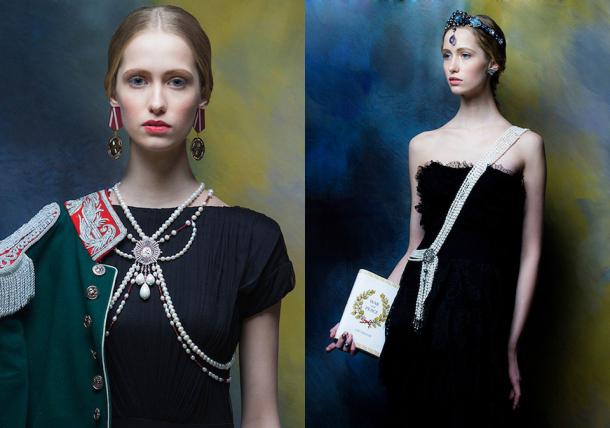 Military motives of those times in the most bizarre proportions mixed with lace, natural stones and gold embroidery. Elements of military costume presented as well in the concept of collections for such a fighting mood tune olive and oak branches, hats, order Katushev which surprisingly combined with "girly" motives - delicate embroidery, pearls, enamel.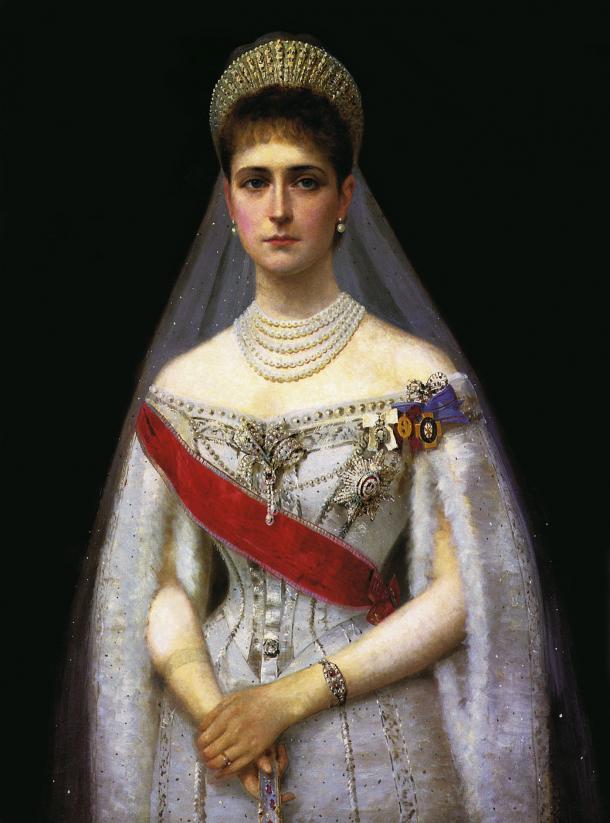 Alexandra (wife of Nicholas II) has played an important role for the muse Linovich
The next collection, inspired not Russia, and Greece and its history. Images of Alexander Terekhov - a simple silhouettes, maxi-length and pleasant pastel colors. The main ornament was the bay leaf.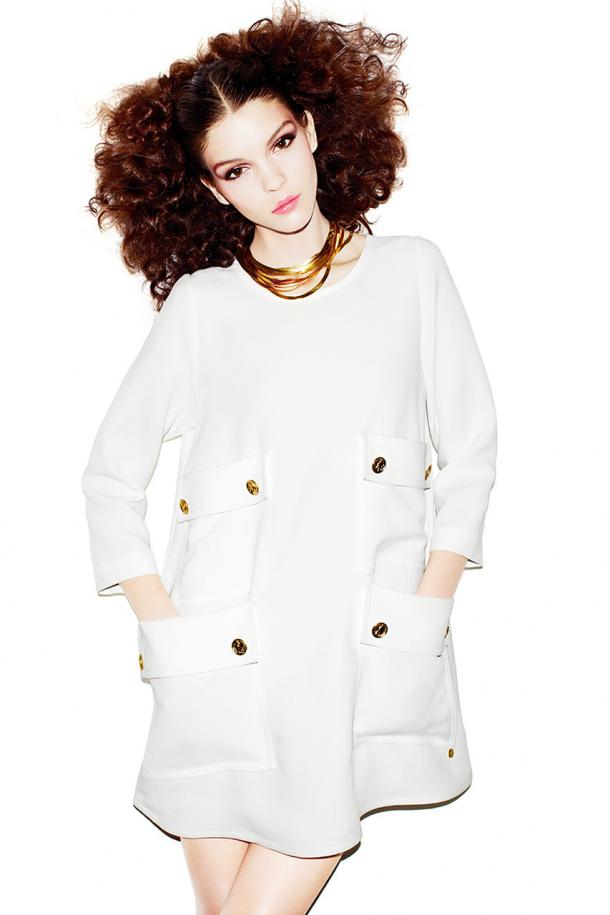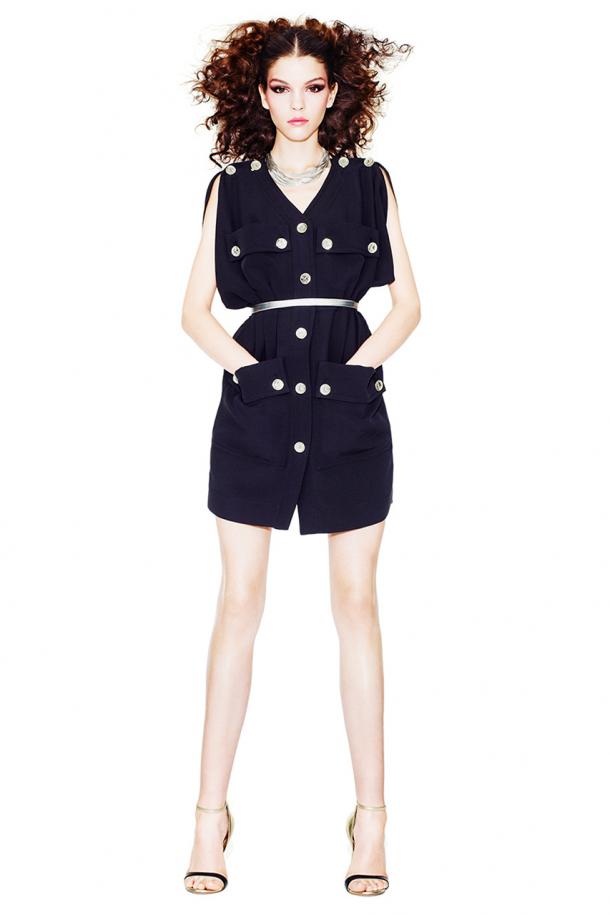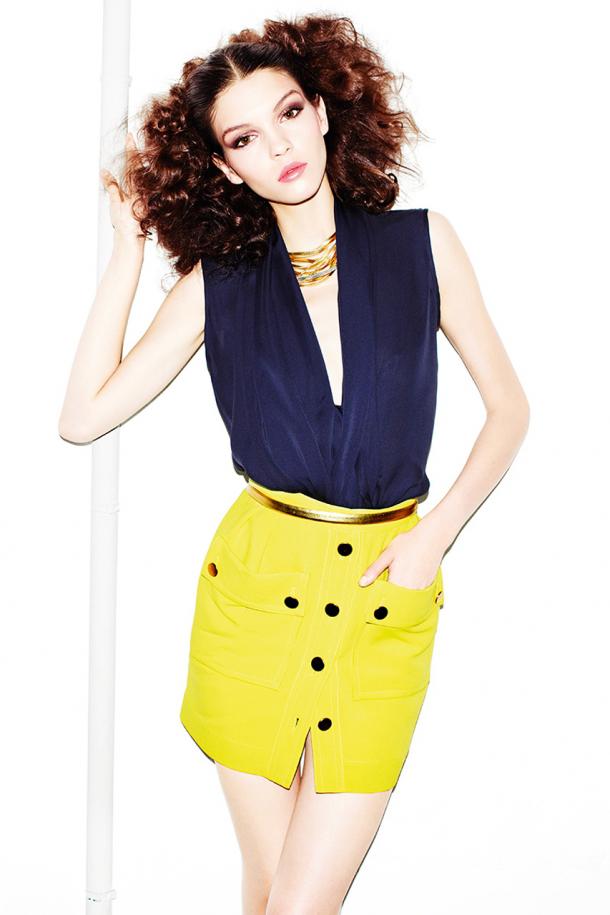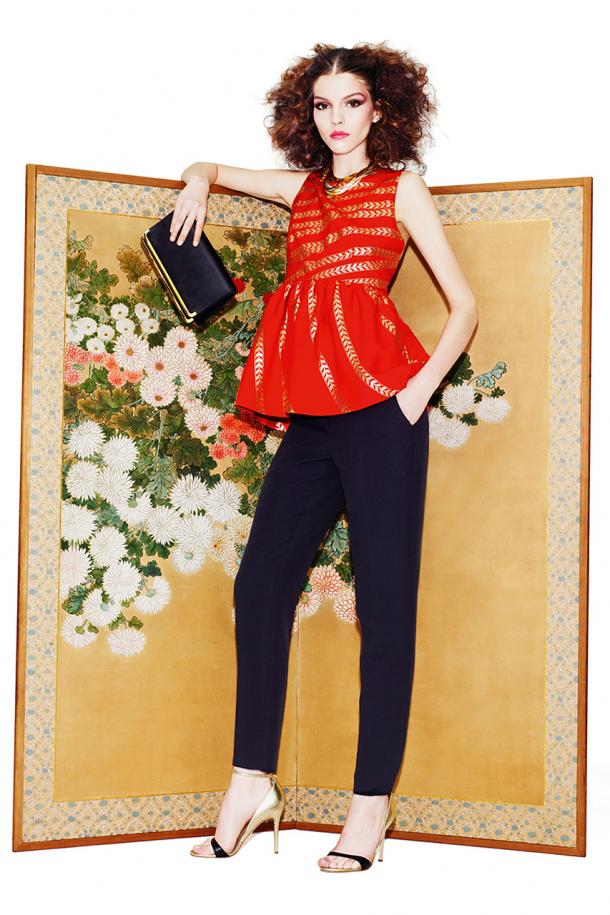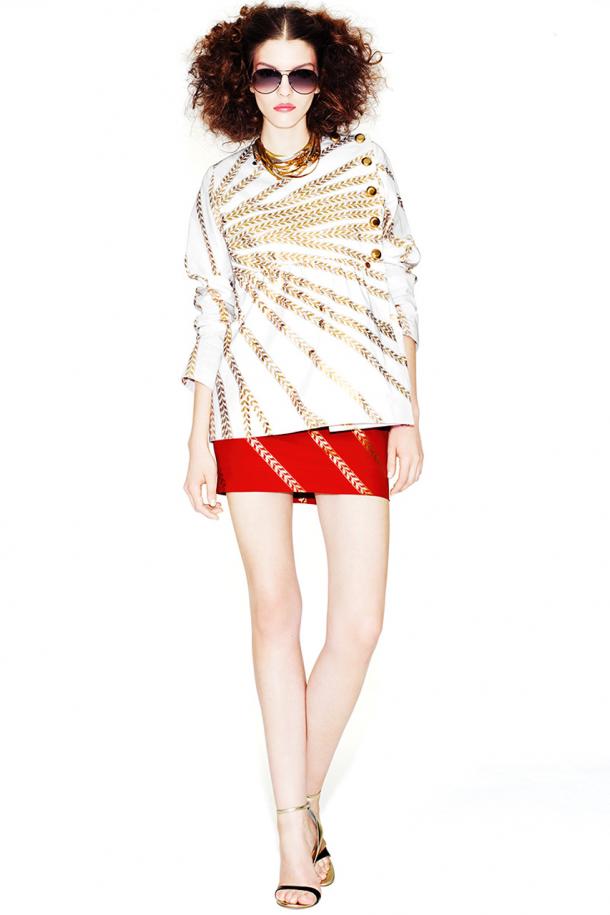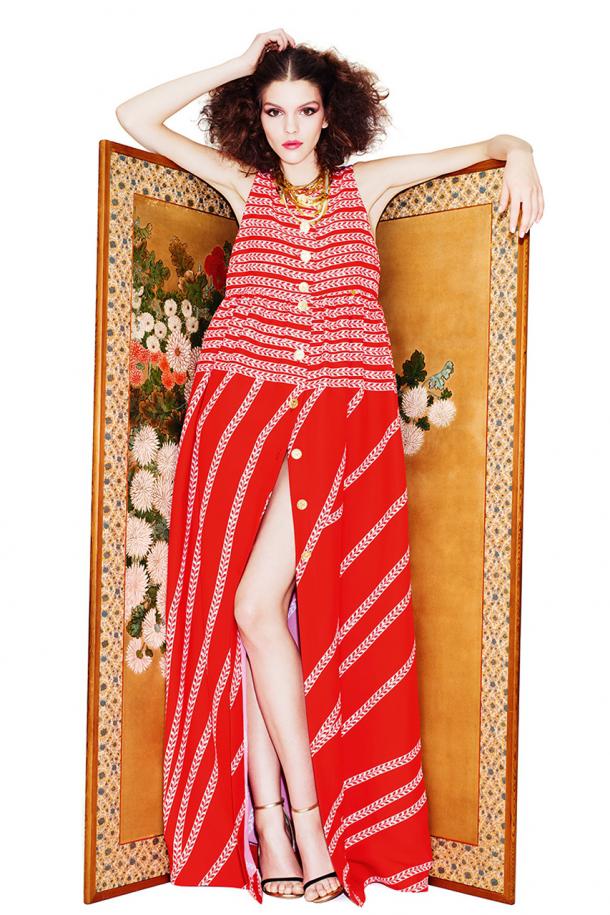 Face resort pre-spring-summer collection was Svetlana Bondarchuk - a close friend and constant client designer. Shooting took place in Milan. In general, the collection does not distracting from the standards of Alexander - conciseness, at least variegation and the prevalence of skirts over pants - the characteristics of its collections.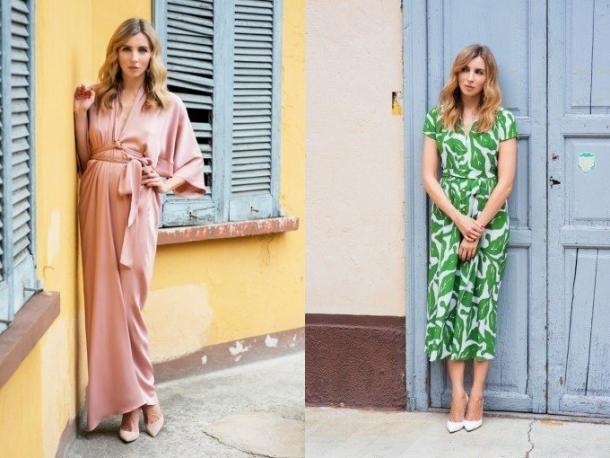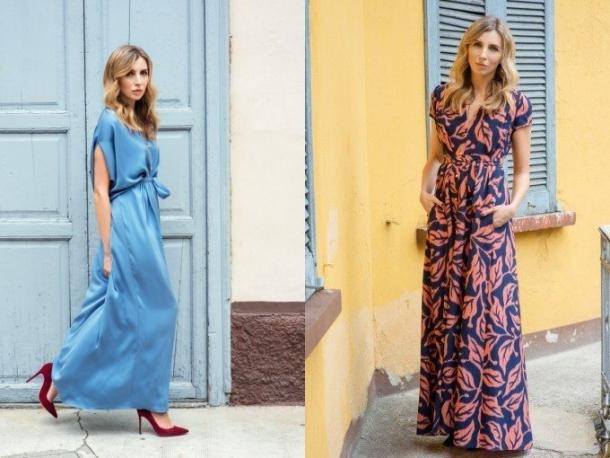 About a young Russian designer Olga Vilshenko I wrote, but for the sake of its collections and can be repeated. The girl has only recently entered the fashion industry and her fans have accumulated quite a few, such as singer Florence Welch. After all, these bright, vibrant outfits in the style a la russe few people leave indifferent.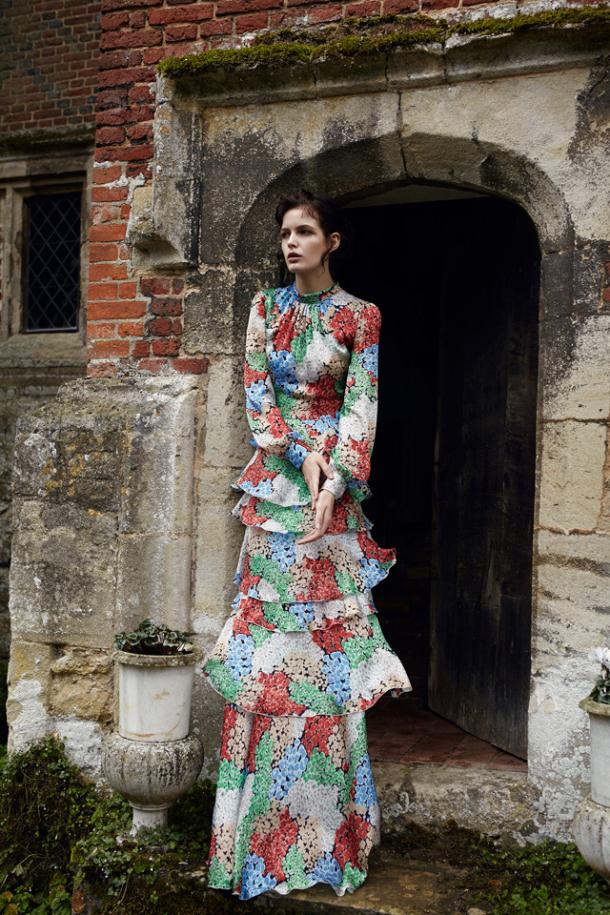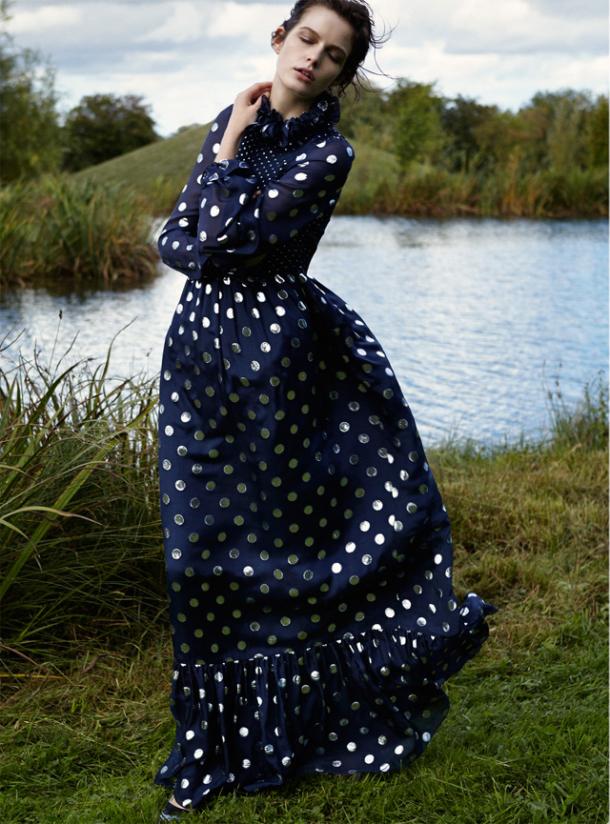 Images from Olga - is, in any case, not Russian or splint exhibits from the Museum of Russian fashion. No, this is a modern interpretation of Russian flavor, Russian motives which successfully intertwined with the Western cultural heritage. Olga served as inspiration for paintings Vrubel with its magical folk stories, magical motifs and fabulous images. Each image of the spring-summer collection 2014 could easily become a cover for a book of Russian folk tales.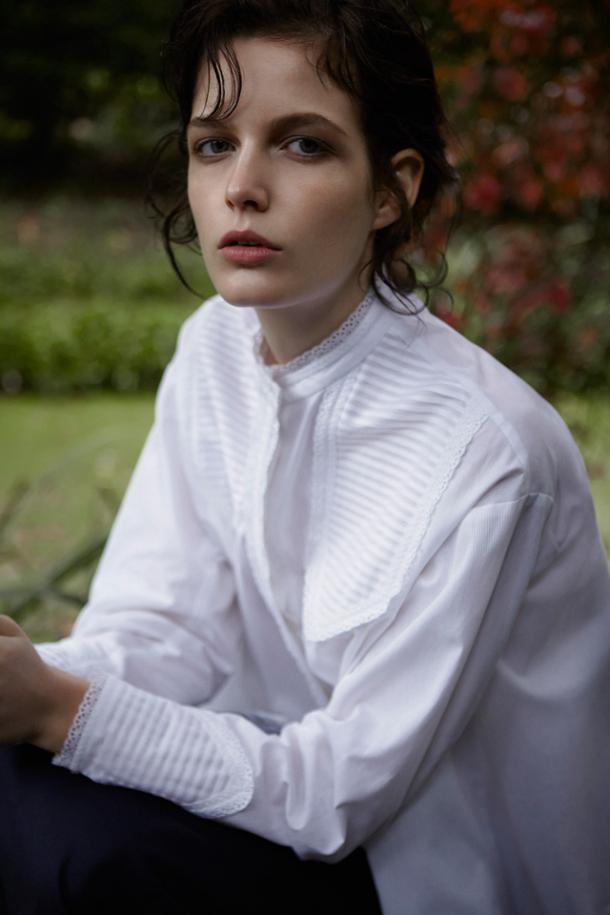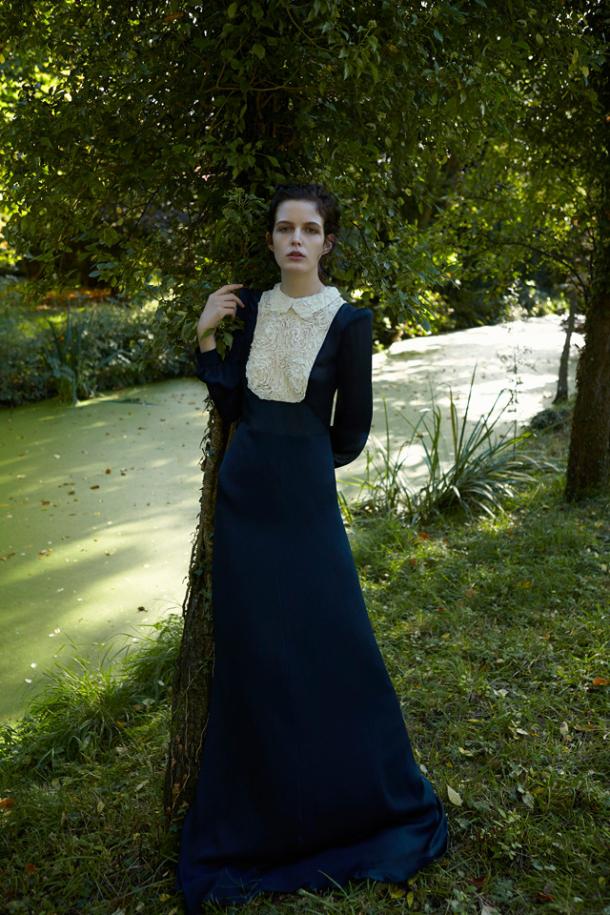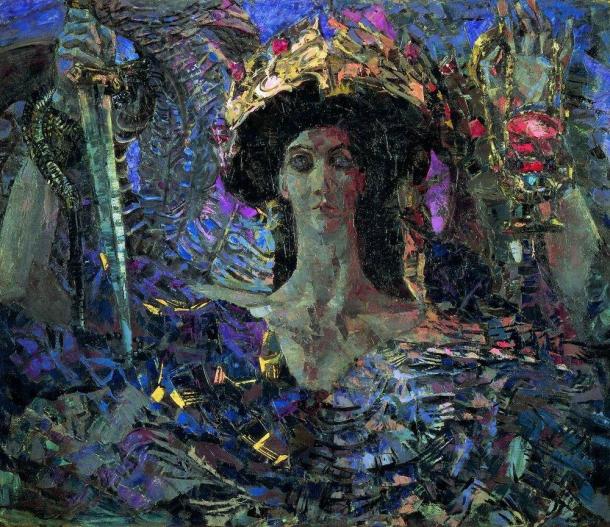 Picture Vrubel 'six-winged seraph (Azrael) "1904