While Jennifer Aniston celebrates her birthday without her boyfriend, Courtney Cox on the personal front things are much better. More recently it saw at the airport in Los Angeles along with her daughter and her boyfriend Johnny McDaid.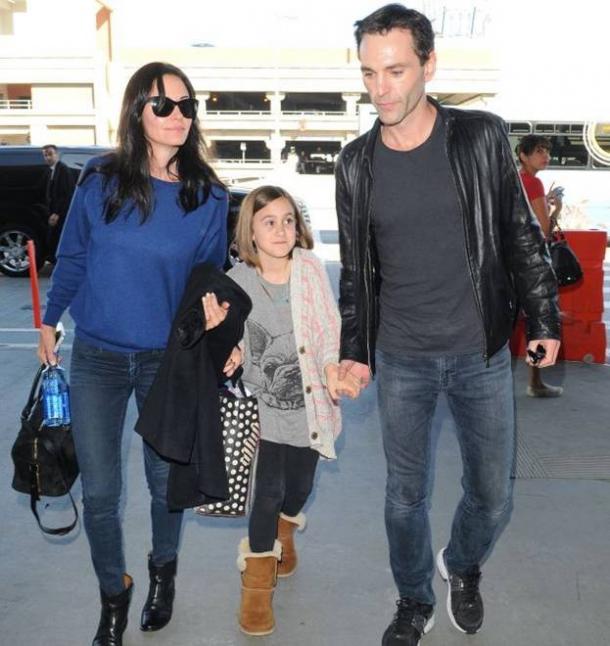 Courteney Cox and her daughter and Johnny McDaid sent to the airport
Johnny is a smart man knows that a stable relationship is necessary not only to love a woman, but also to find a common contact with her children. And it seems he did, at least nine Coco Arquette did not mind that Johnny took her by the arm.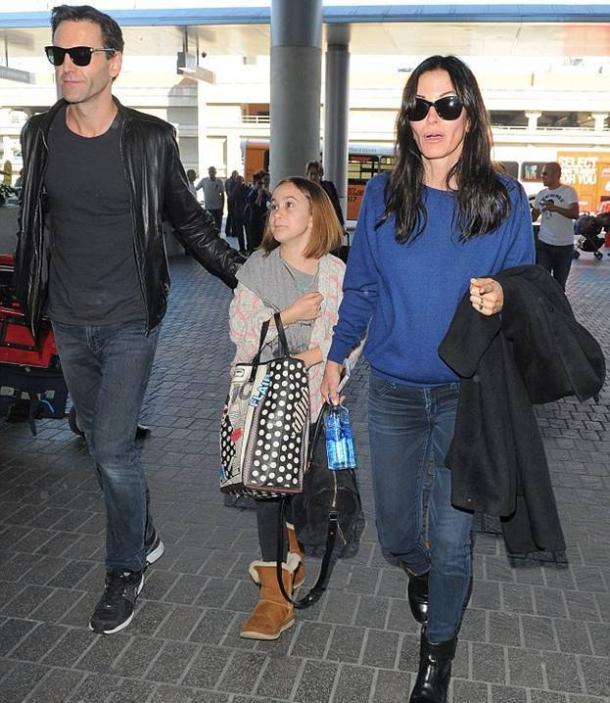 Courtney carries things and Johnny took care of Coco Arquette
Meanwhile, sources said that Courtney has already thought of a more serious relationship with Johnny:
"They meet with the autumn, their relations are developing rapidly. Johnny and Courtney actually leave. At the same time their conversation several times already soared hints at the wedding. Whatever it was, but they plan their future in common, what is constantly talking to all. "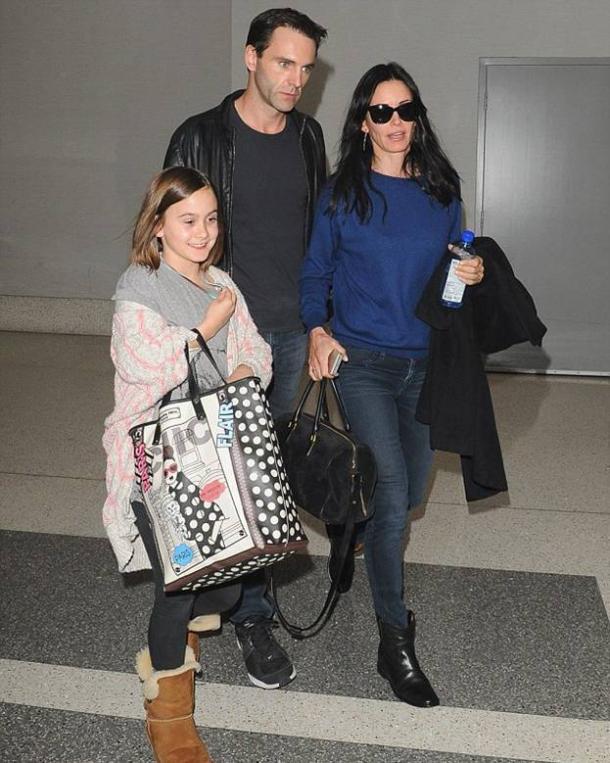 Coco Arquette, Johnny McDaid and Courteney Cox
By the way, this is the first joint trip with his daughter Courtney Cox and Johnny McDaid, and since Courtney decided on this, then maybe the rumors about the wedding come true.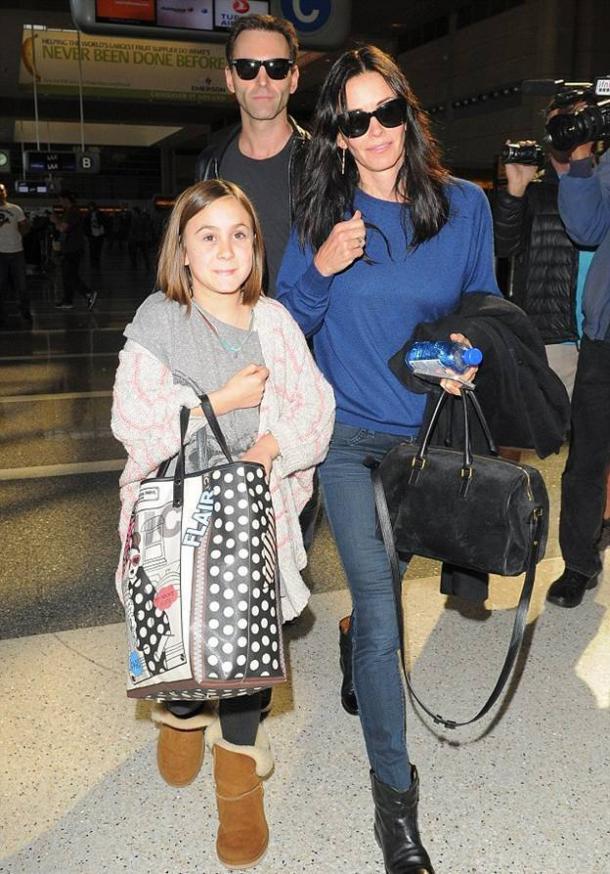 Coco Arquette is clearly not against attention