Courteney Cox - star of such hits 90 as the TV series "Friends" and "Scream" (1, 2, 3 and 4). And although recently she appeared mostly in television series and talk shows, it remains one of the most attractive actresses of her generation. This year, Courtney turned 48 years old, but she is still the same girl with mischievous blue eyes and black curls developing.
1983.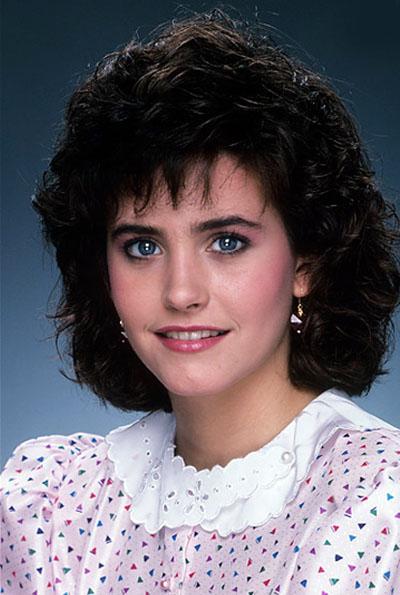 1986. Small tight curls framing cloud nice little girl's face became the hallmark Courteney Cox model.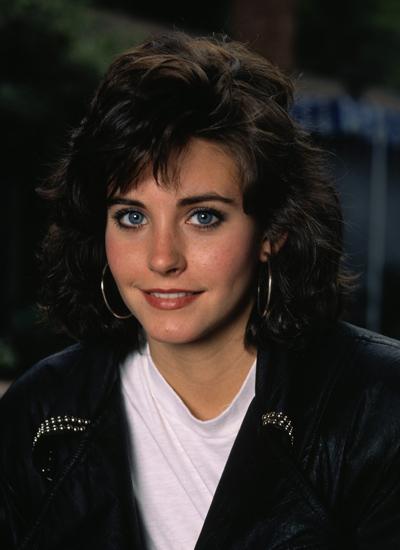 1987. Courtney - the embodiment of style of the time.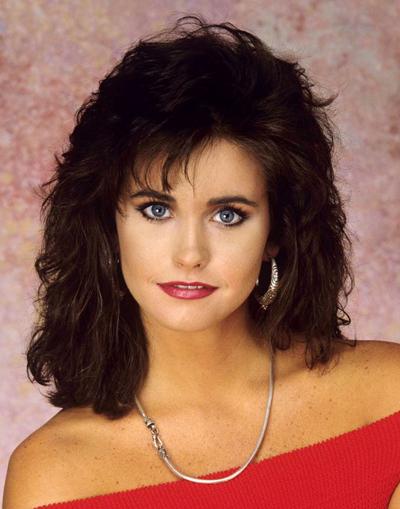 1990. With such a hairstyle Courteney Cox went down in history as Monica from "Friends».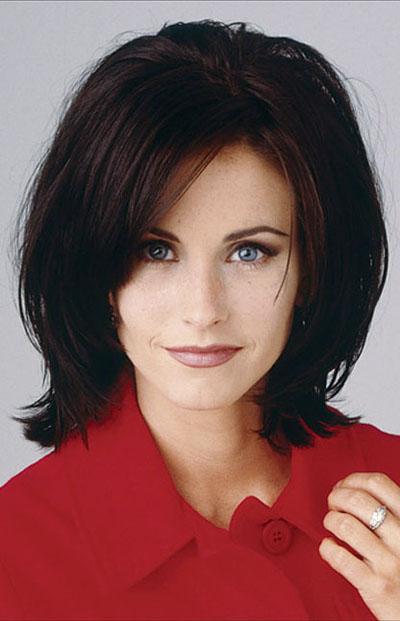 1994. In subsequent years, the style of Courtney - Monica changed with the trends of the time. But there's always been pretty unpretentious.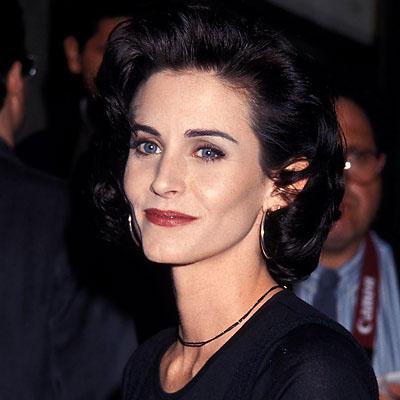 1995.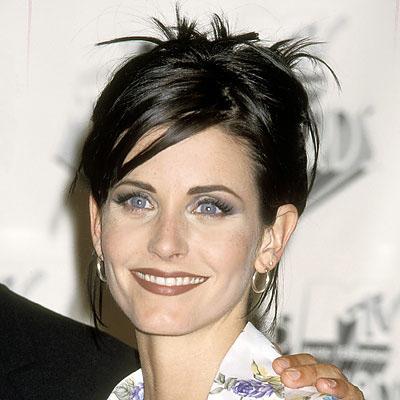 1998.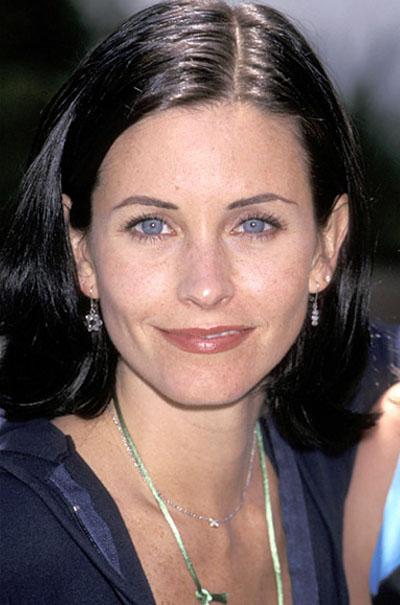 2000 Courtney hair dyed black, got rid of shade youth - dark brown.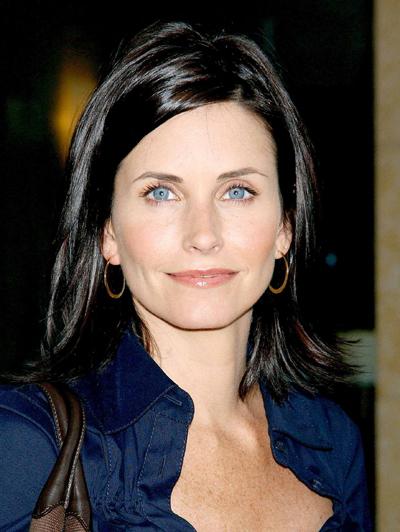 2002. Over the past few years, Cox has become even more elegant. "I'm oversimplifying everything" - admitted the actress. From makeup to hairstyles. Not in vain for several years its chief Khair-hit - it's brilliant, loose curls over her shoulders.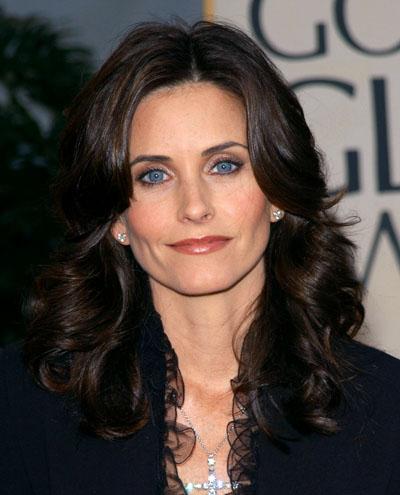 2003.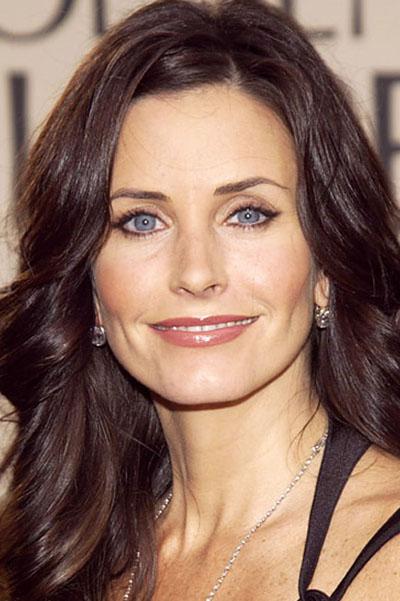 2005. The stylish arsenal actress appeared some variety - namely - a pair of smooth pilings.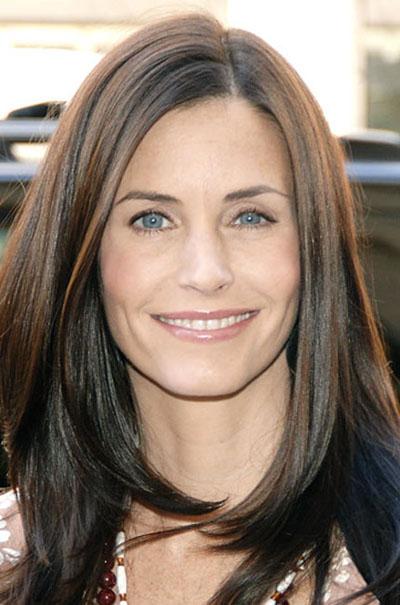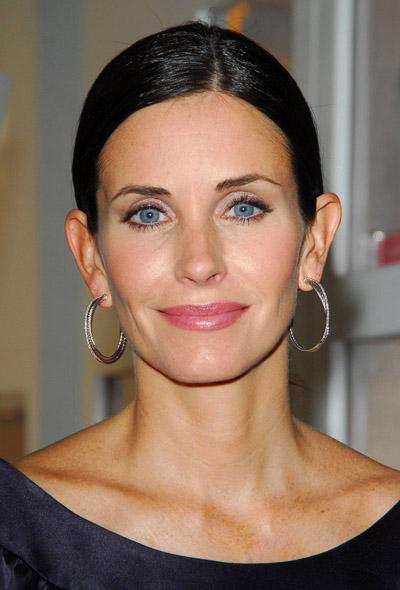 2006.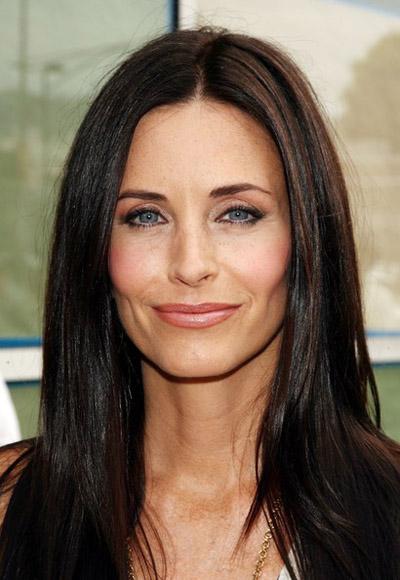 2008. Cox noticeably "grown up", but about her hair can not be said - they are full of life and splendor of youth.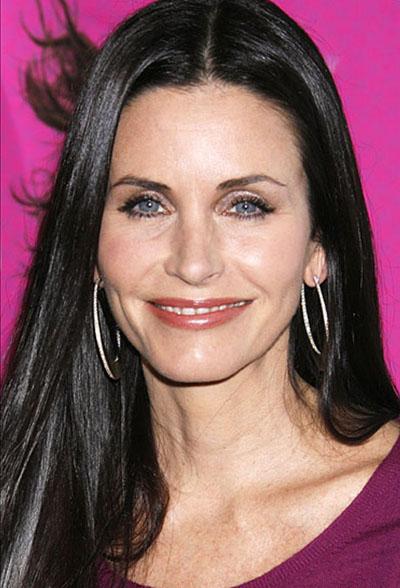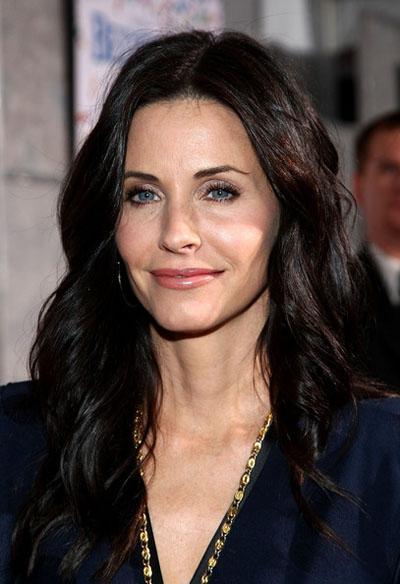 2009. With her hair pulled back in a tail, Courteney Cox does not always look as young as with loose curls.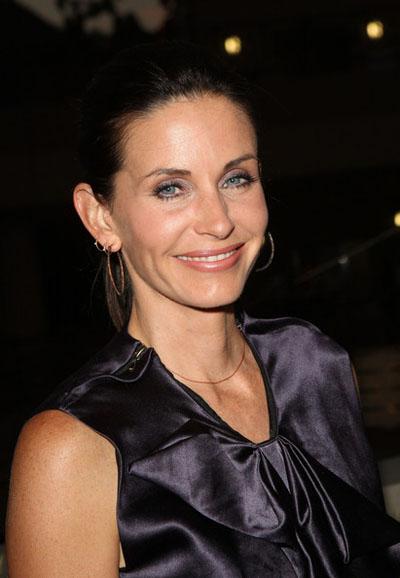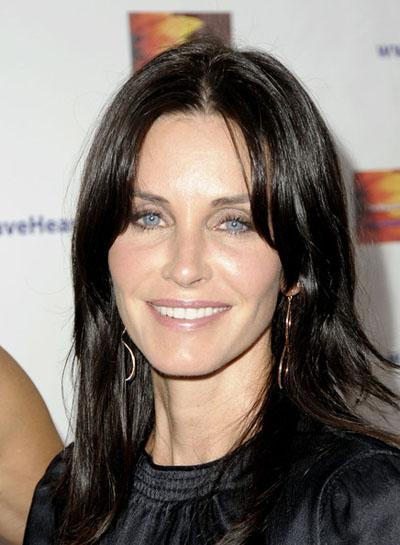 2010. For the first time at the Golden Globes, she showed her evening style.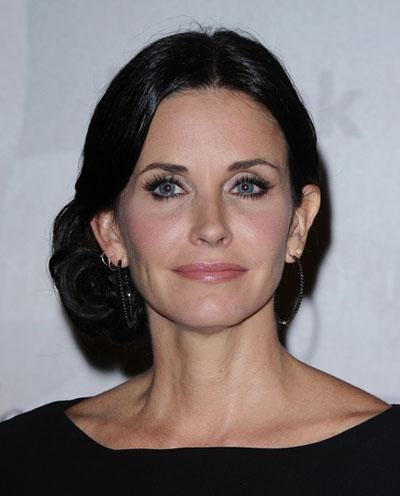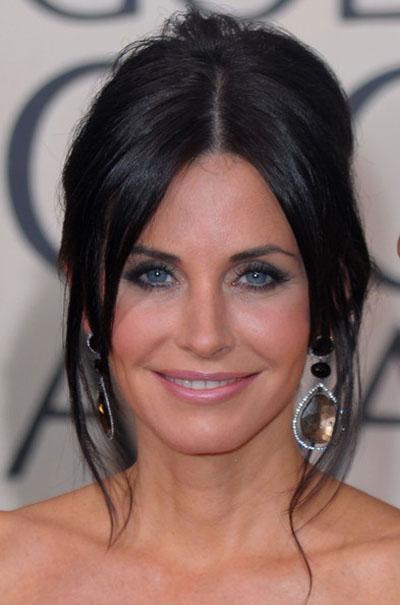 2011. Despite the age wrinkles, Cox is not afraid to show his forehead and cheeks.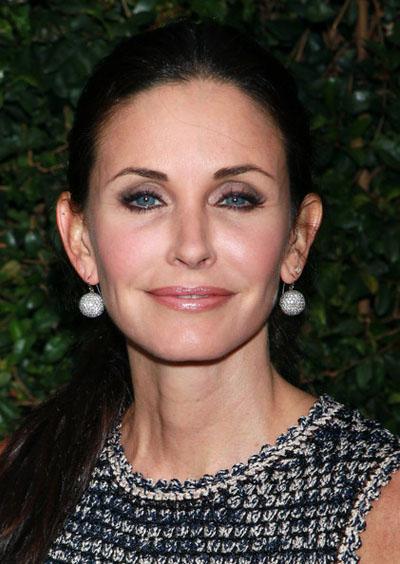 Although with her hair she still looks younger.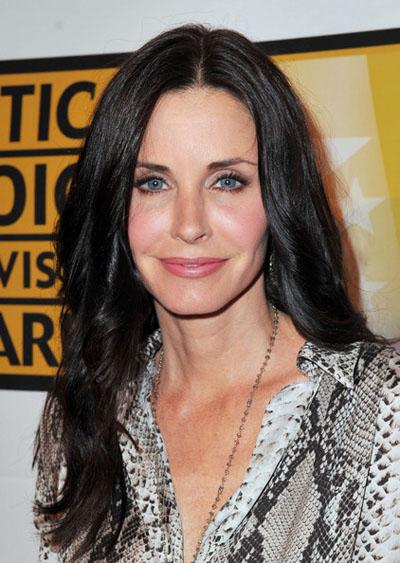 2012. The actress is nearing its 50 years of age, but it was still pretty, as 10 years ago. Black hair it does not age, but on the contrary, emphasizes the blue eyes.