Reality TV star and socialite, Kourtney Kardashian, has decided to say goodbye to the house in Calabasas, previously purchased for 5.8 million dollars. What is now going to cost a fabulous house has undergone considerable alteration led Kardashian dostoimenno not known. But until it is sold, let's delve into the world of design alterations from Kourtney Kardashian.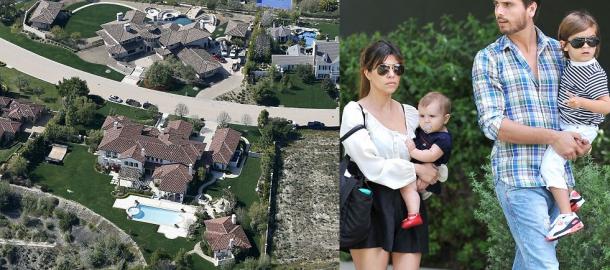 While Courtney longer known for its social and commercial activities, it appears that it is not alien to the world of design. It has repeatedly surprised his agility and high aesthetic flair in creating interiors. The new project from Kardashian is in black and white with splashes of bright, creating an elevated mood. This house is truly worthy of the stars.
Living room with fireplace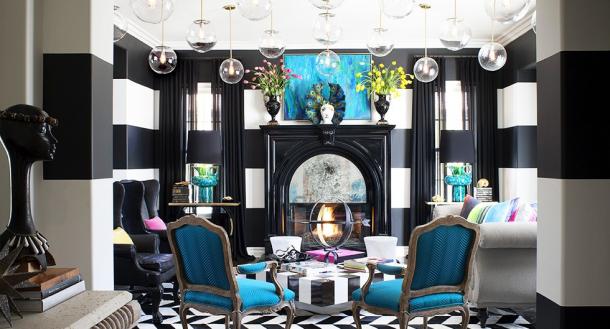 And Disik Scott and Courtney called their house, where they lived with their two children, as "Alice in Wonderland meets Beetlejuice." It covers an area of ​​nearly 100 acres of land. On the territory of "small" estate is a tennis court, a summer barbecue area, covered terrace with heated floor, a gazebo, playground, orchard and two-storey house.
Music Room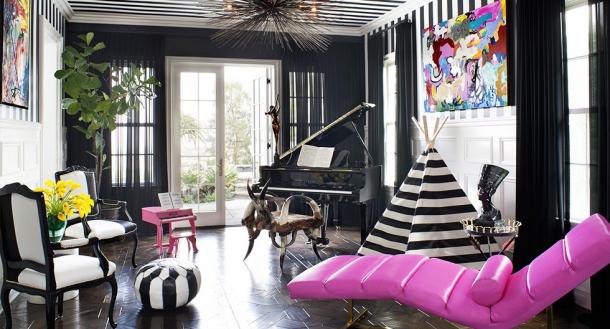 The glamorous black-and-white lodge: 4 bedrooms, 4 bathrooms, a huge two-story living room, library with fireplace, a music room, a sauna, a spa tub and other "excesses."
Living room with fireplace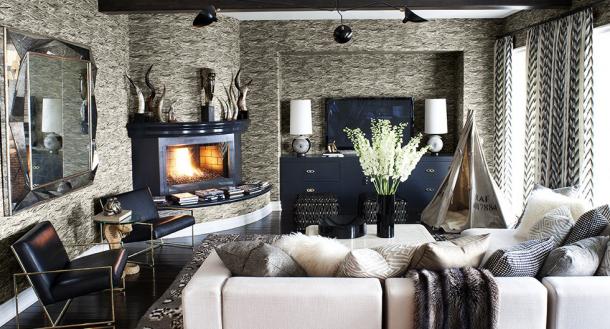 "When we bought the house, and I started to design, I said," I want all the walls were white. But I thought it was too easy. Then I said, "I'm too young, and this is my first house, so I want to let the house to have fun time here. Some of the ideas I suggested to the designers. They have helped to choose the wall finishes, colors and textures. For me it is really a bold leap to a higher level of design! »
Dining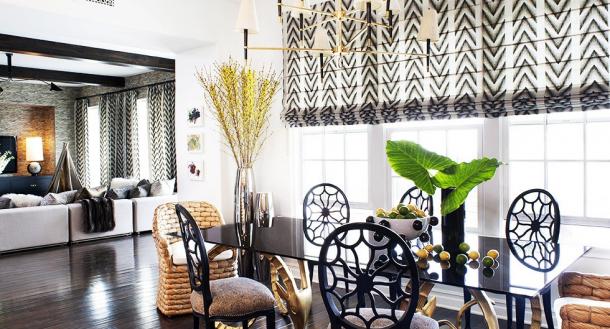 Kardashian admitted that work on the interior and the design became her almost an obsession. According to Courtney, along with her husband, they first tried to create a home-friendly for children. But as housing priority for children with parents - enough space to live and play. Therefore, Kourtney and Scott decided to move to a bigger house, sold it.
Children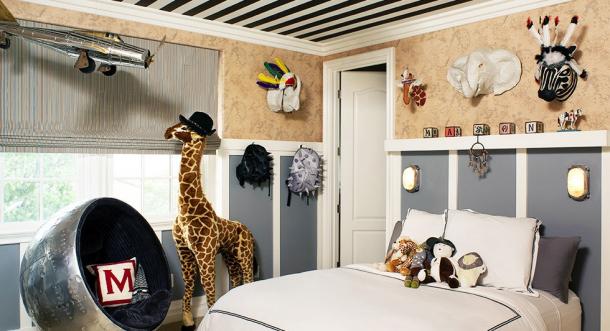 "Our family is much more than if we just bought this house. I wish that in the new house was a guest bedroom and more space in the yard for children to play. I wish that the next design was a completely new experience, "- said Courtney.
Patio, stairs, hallway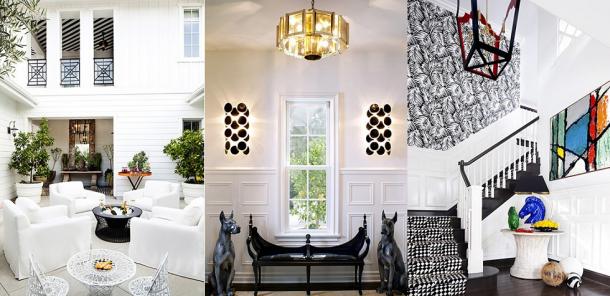 Cabinet Mr. Scott Disika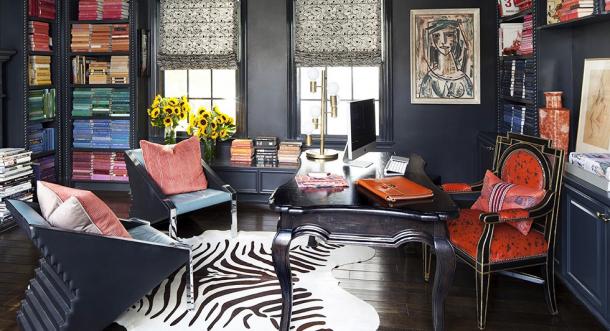 The master bedroom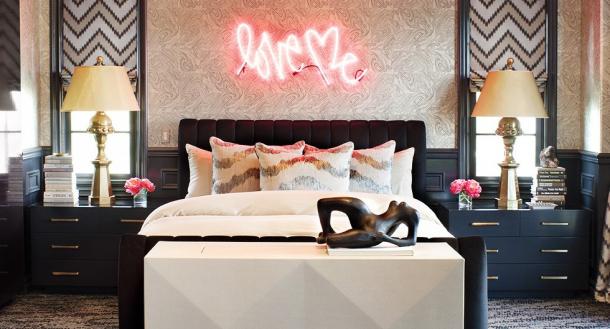 Kitchen