In fact, sunglasses are almost always relevant, but in the summer without this accessory can not be avoided completely. As far as we rejoice in the first bright rays of the sun, just as eagerly picked up his sunglasses. After all, they not only protect our eyes from the harmful UV hide signs of fatigue or stormy party, but also attach any additional way of a variety of stylistic touches. Fortunately, models of sunglasses now a great many, ranging from "Dragonfly", emphasizing the feminine image to trendy this season colored glasses.
Colored Glass
As has already been said - they are one of the main trends this summer. Color spectrum, we can say is endless: from bright pink to aqua. You can pick and favorite shades and something unexpected for their image - Summer gives room for the most iridescent experiments.
Diane Kruger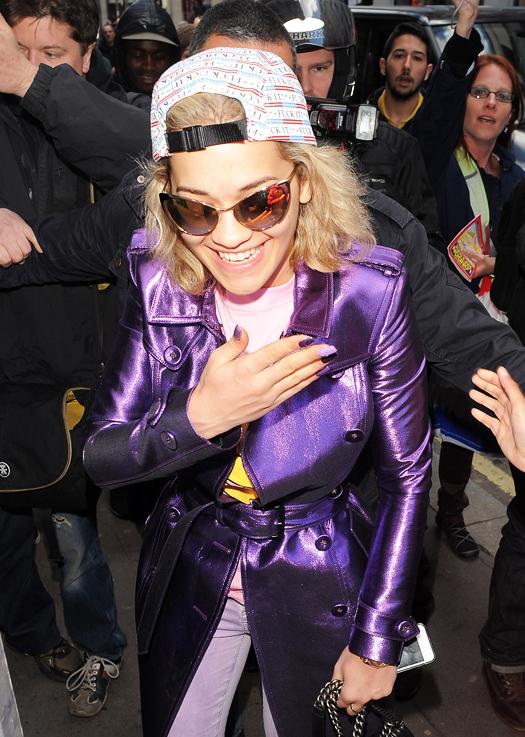 Rita Ora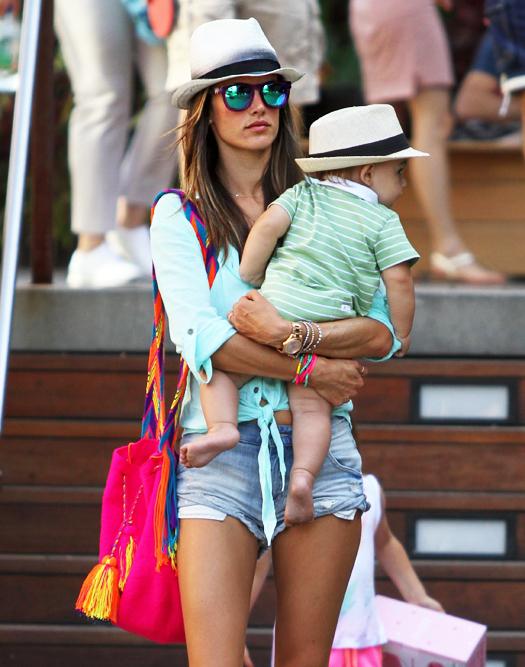 Alessandra Ambrosio
Aviators
Legendary Aviator glasses that were originally designed for military pilots, and then moves to the wardrobes of fashionistas are always relevant. Since this classic model is ideal as a business suit and a bright swimsuit. They have long been the hallmark of Victoria Beckham, do not leave indifferent and many other famous beauties.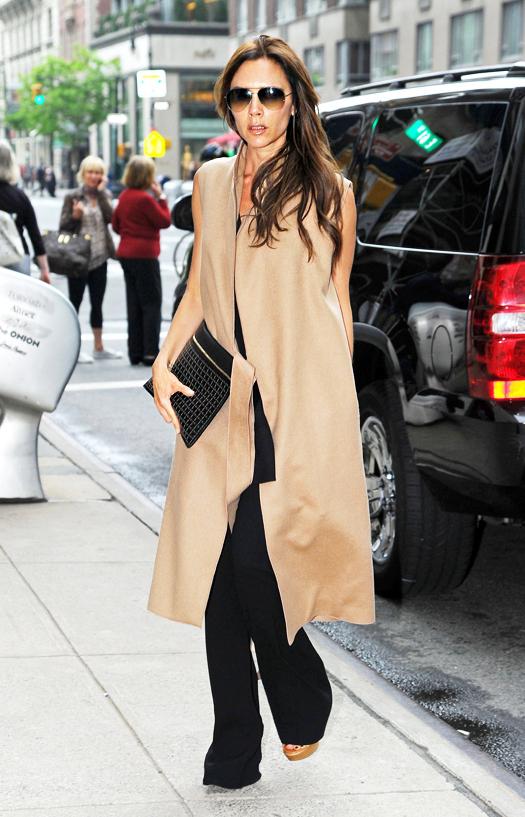 Victoria Beckham
Rosie Huntington-Whiteley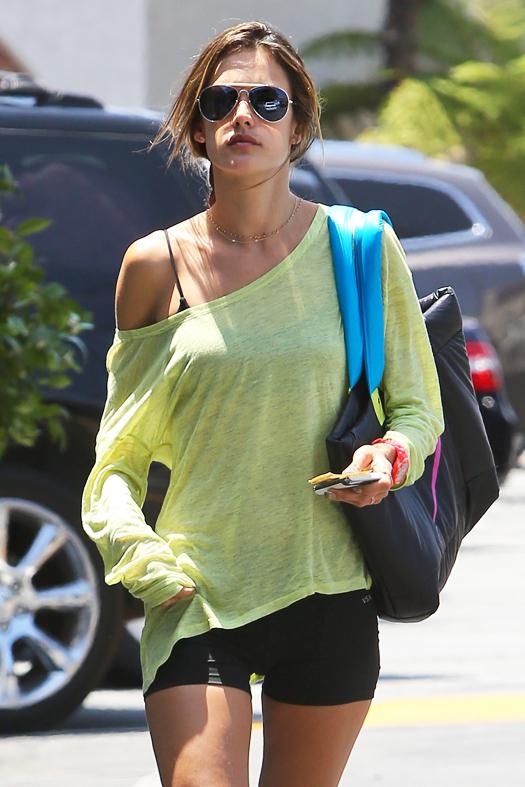 Alessandra Ambrosio
Wayfarer
This famous model of Ray-Ban glasses invented in 1956. In the 60s they conquered the whole world and become one of the main symbols of the era. Following this success, many brands have become recognizable to copy this model. For example, a similar model can be seen on Anne Hathaway.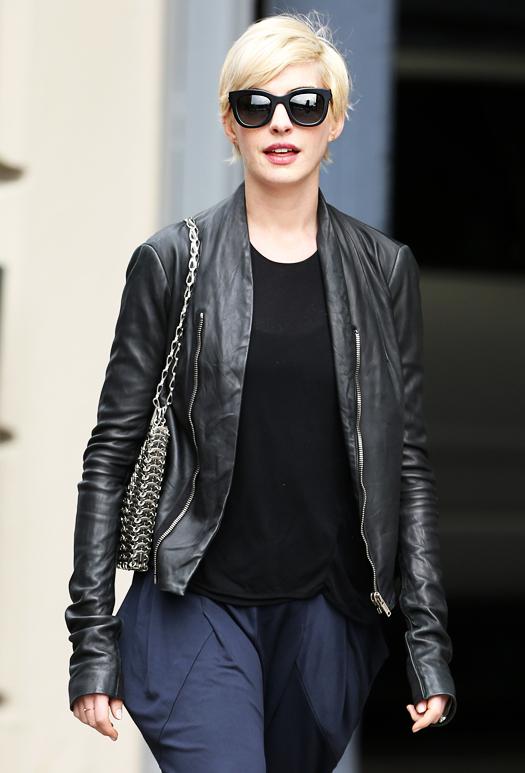 Anne Hathaway
But Rihanna and Gwen Stefani prefer the original version of «wayfarer».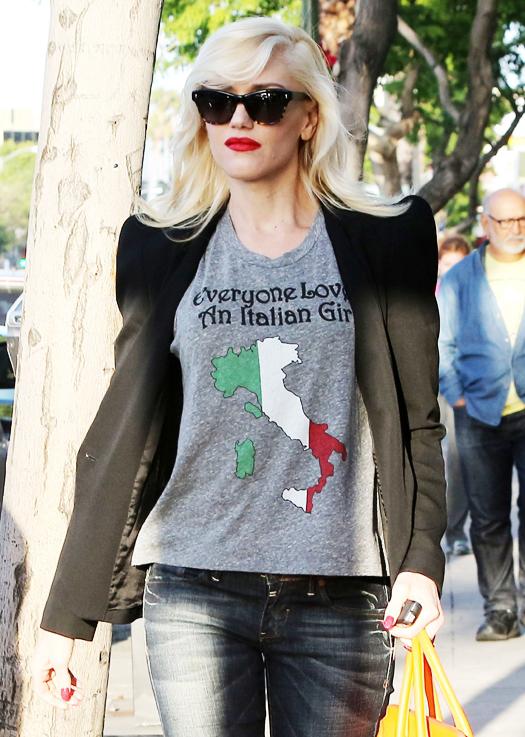 Gwen Stefani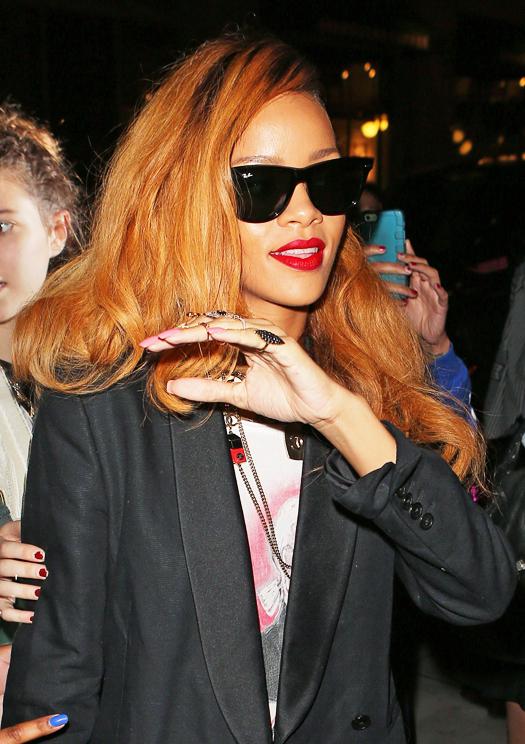 Rihanna
Colored rim
These bright, eye-catching sunglasses will suit any way - most importantly, choose the right color frame. For example, Katy Perry chose white and blue "cat" by Dolce & Gabbana for the premiere of "The Smurfs 2" and Anne Hathaway loves his monochromatic pink.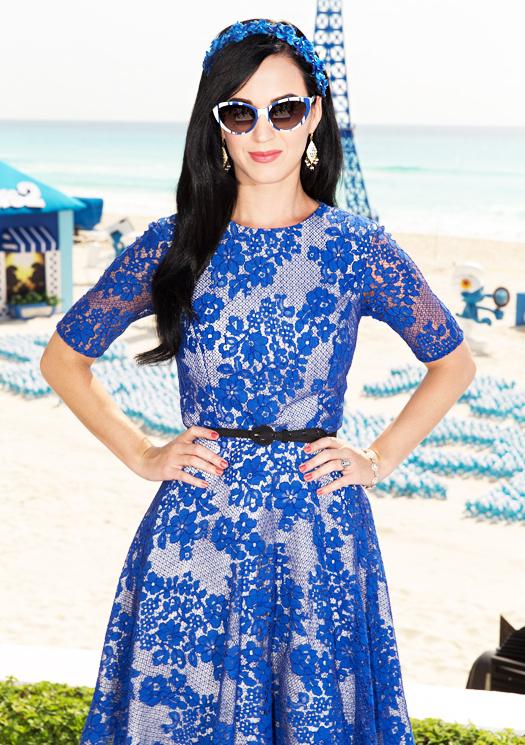 Katy Perry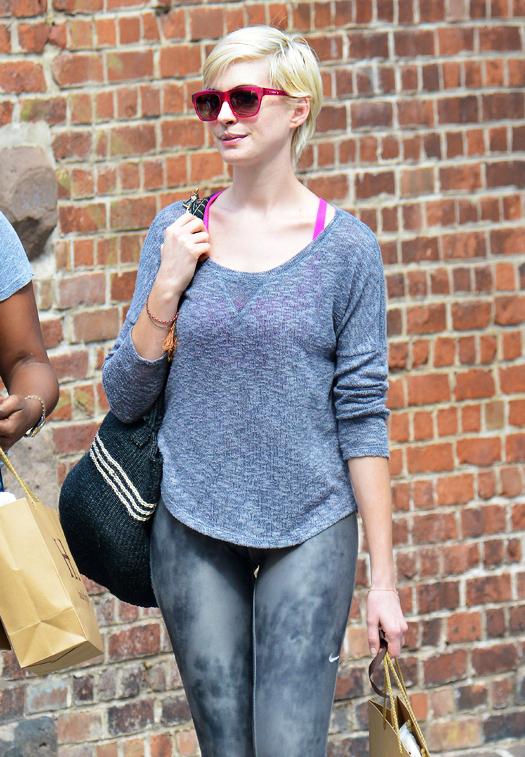 Anne Hathaway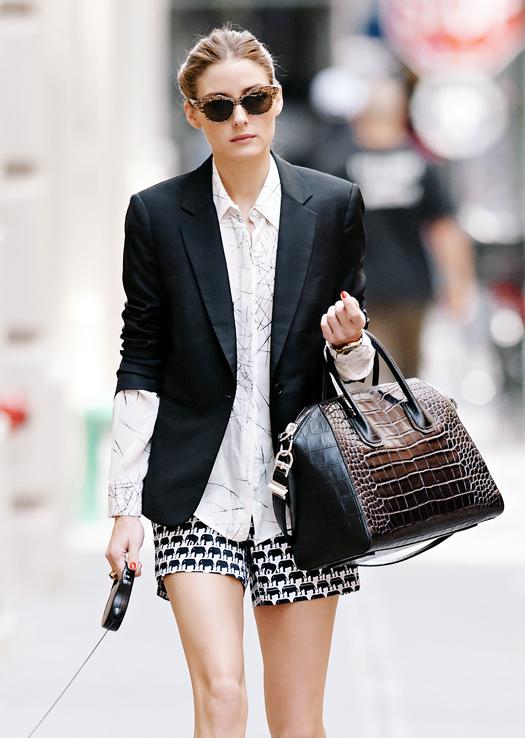 Olivia Palermo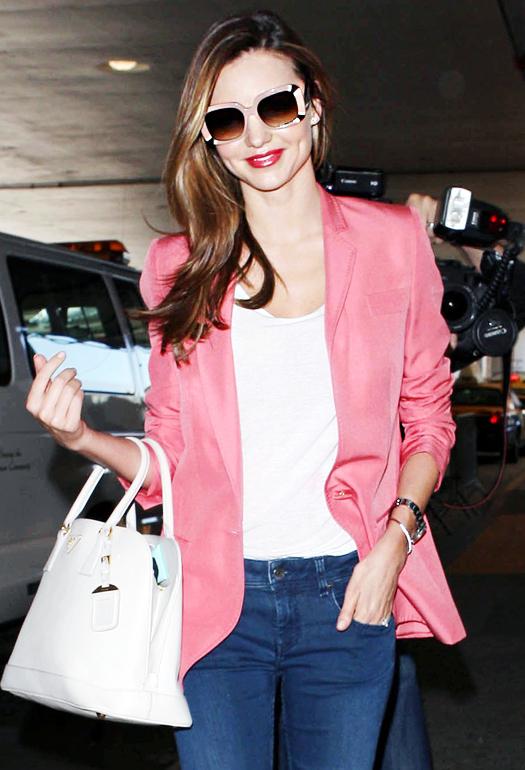 Miranda Kerr
Cat's Eye
"Cat" model was very fashionable accessory in the 50s. Yes, and now is very popular among fashionistas, choosing retro image of these divas. Then they were worn by Audrey Hepburn and Grace Kelly. Now they adorn themselves with Dita Von Teese, Katy Perry, Nicole Kidman and other stars.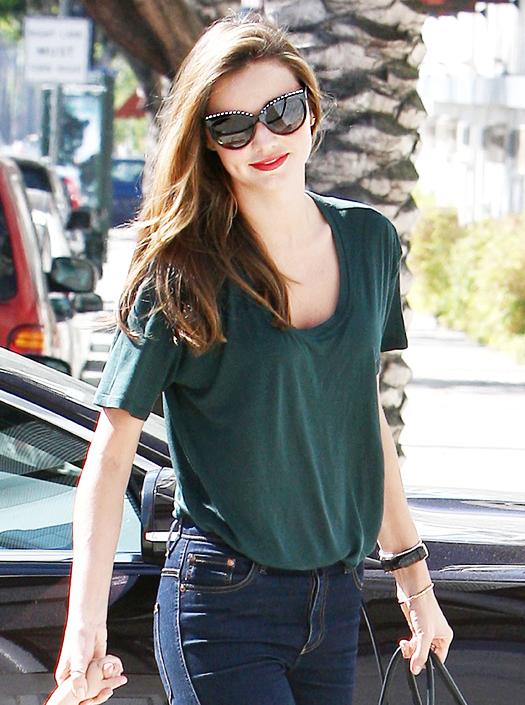 Miranda Kerr
Katy Perry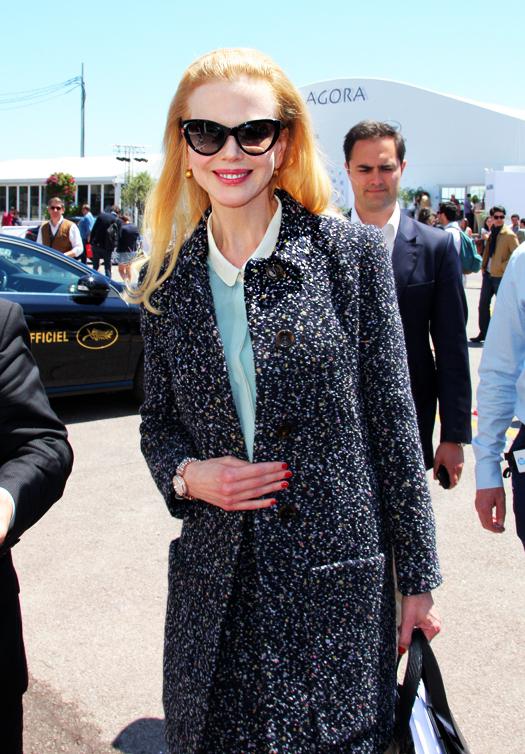 Nicole Kidman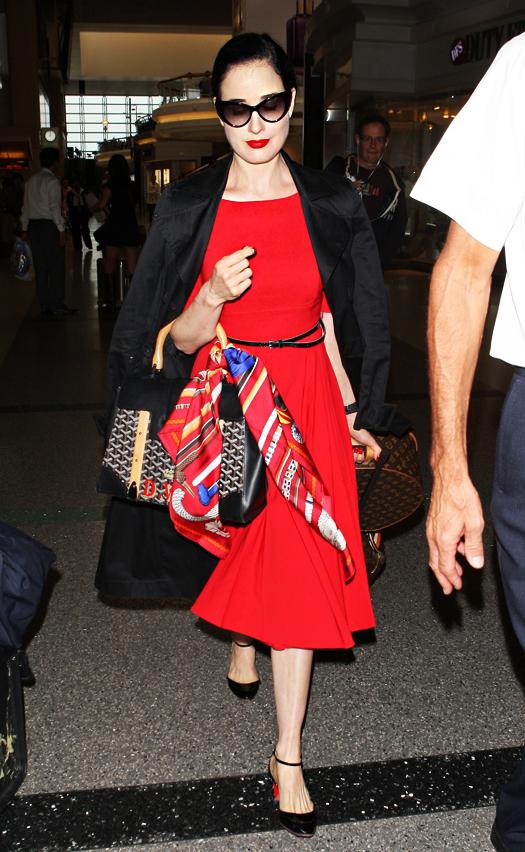 Dita Von Teese
Dragonflies
This model is very good at hiding half his face. It is not surprising that it is preferred by many stars to hide from prying paparazzi, and look "dragonfly" very stylish.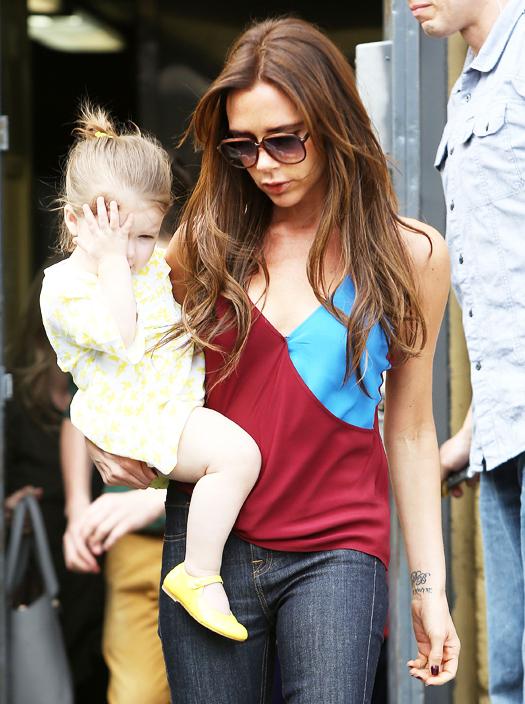 Victoria Beckham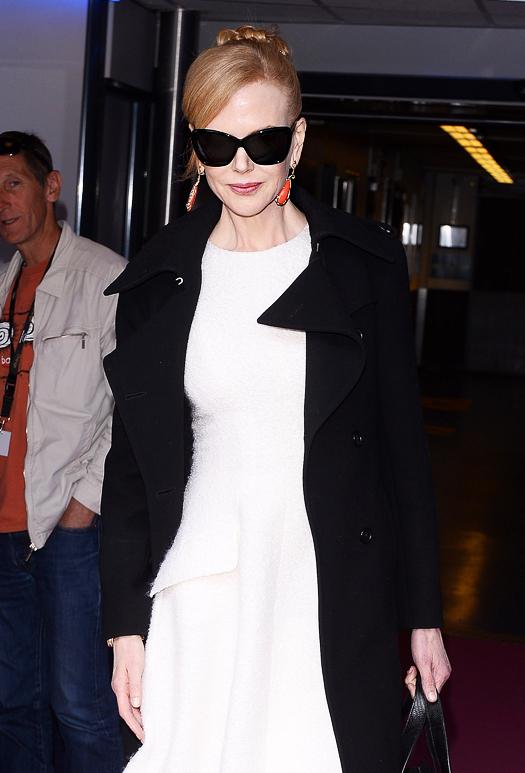 Nicole Kidman