Even people who do not have in her wardrobe a single thing brand Victoria's Secret (like me, for example), you know that the main "trick" advertising campaign of the brand - the angels. The role of the gods in the annual shows are the long-haired, long-legged model with the perfect tan. For the first time, "Angels" took to the podium in 1998. Since none of the show is complete without the mandatory attributes models in the form of wings.
Ordinary "angels" in the team Victoria's Secret tens and top models, which are considered the most famous and highly paid working women of the fashion world is not so much.
Heidi Klum. There was an angel from 1997 to 2010. Her name is inextricably linked with the brand Victoria's Secret.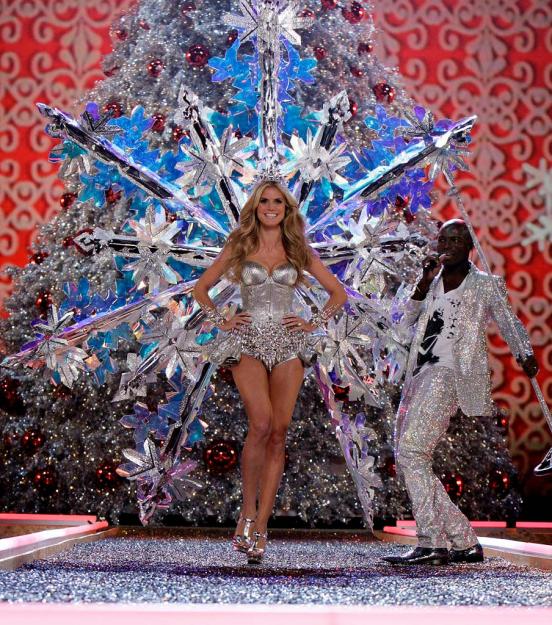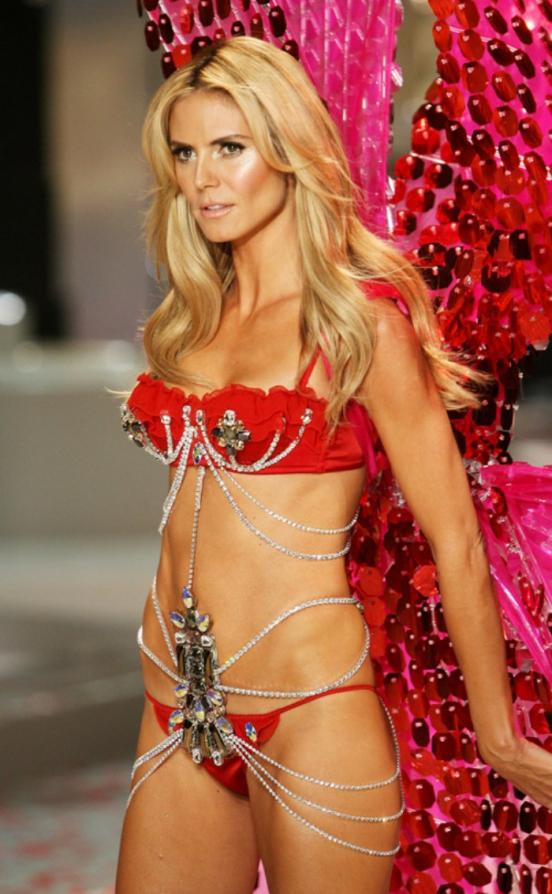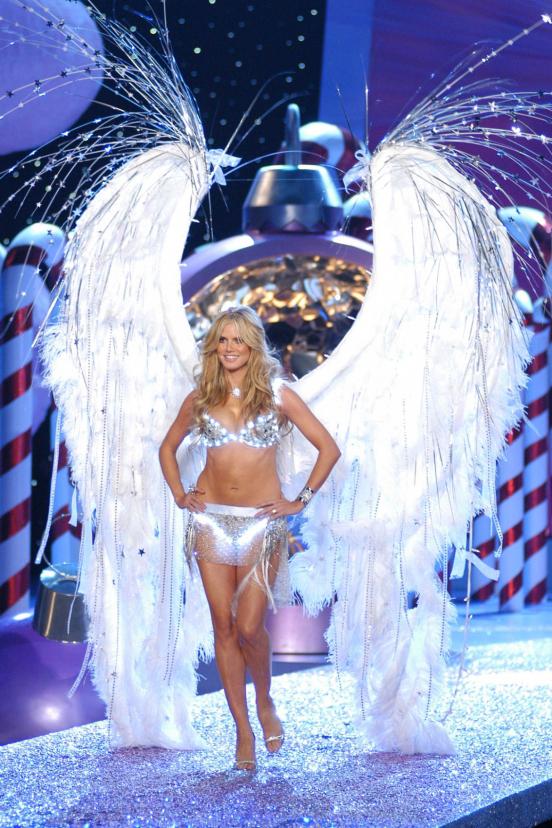 Tyra Banks. Dark-skinned beauty wearing angel wings from 1998 to 2005.
Gisele Bundchen has joined the ranks of the Angels Victoria's Secret in 1998 and including in it until 2007. By the way, after Gisele became an angel, she was able to hook up one of Hollywood's most eligible suitors - Leonardo DiCaprio.
Adriana Lima. One of the "long-liver» Victoria's Secret, which is involved in the shows of the brand so far. Adrian was the angel in 1999.
Alessanra Ambrosio, like Lima, until now the number of staff in the team angel Victoria's Secret. Her angelic experience this year was 10 years old.
Czech supermodel Karolina Kurkova, the owner of one of the longest pair of legs in the world, was an angel from 2005 to 2008.
Izabel Goulart went with wings on the runway from 2005 to 2008.
Alas, unlike the real angels, angels »Victoria's Secret tend to age. So the team is constantly updated with new faces.
Rosie Huntington-Whiteley. Listed as part of the angelic team since 2006.
Miranda Kerr. He joins the team of Angels in 2007.
Natasha Poly. The team - from 2007
Candice Sveynpoul. I put wings Victoria's Secret in 2007.
Doutzen Kroes. It works with Victoria's Secret in 2008.
Lily Aldridge became an angel in the past year.