They may be the most beautiful women in the world and the most popular supermodels. But at home they were and still are the only and most beloved mothers. That talk about them in this small material.
The photo Alessandra Ambrosio (Alessandra Ambrosio) with his little daughter Anna-Louise. Supermodel we all know as the "angel" of the brand «Victoria's Secret». Alessandra now on maternity leave for the birth in June, the son of Noah.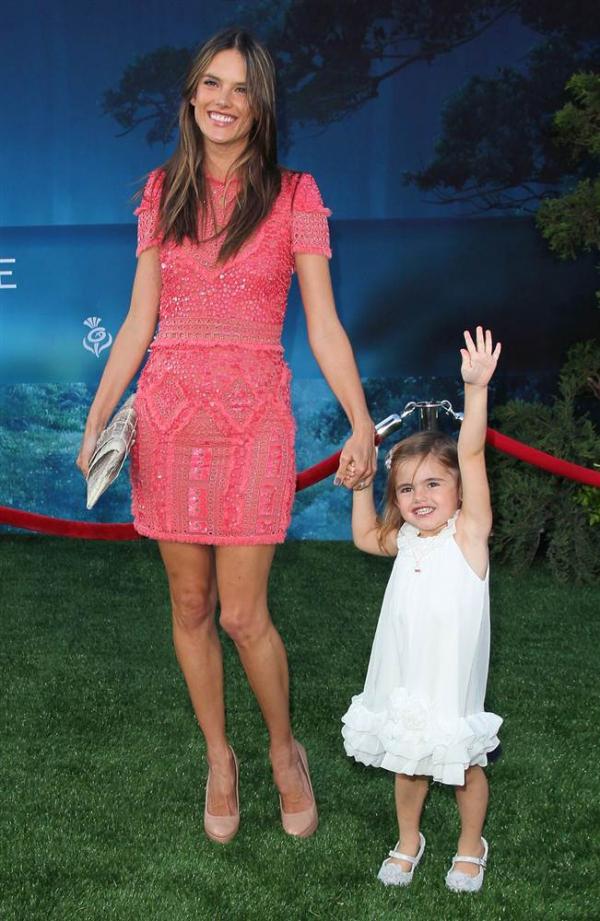 Briton Lesley Hornby aka Twiggy, must be regarded as a supermodel at least for what it really mastodon model business. She was in '63 and she is the face of advertising campaigns fashionable multibrand «Marks & Spencer» in the UK. Next to the photo of her 34-year-old daughter. Twiggy for 60-70s was a true style icon in Albion.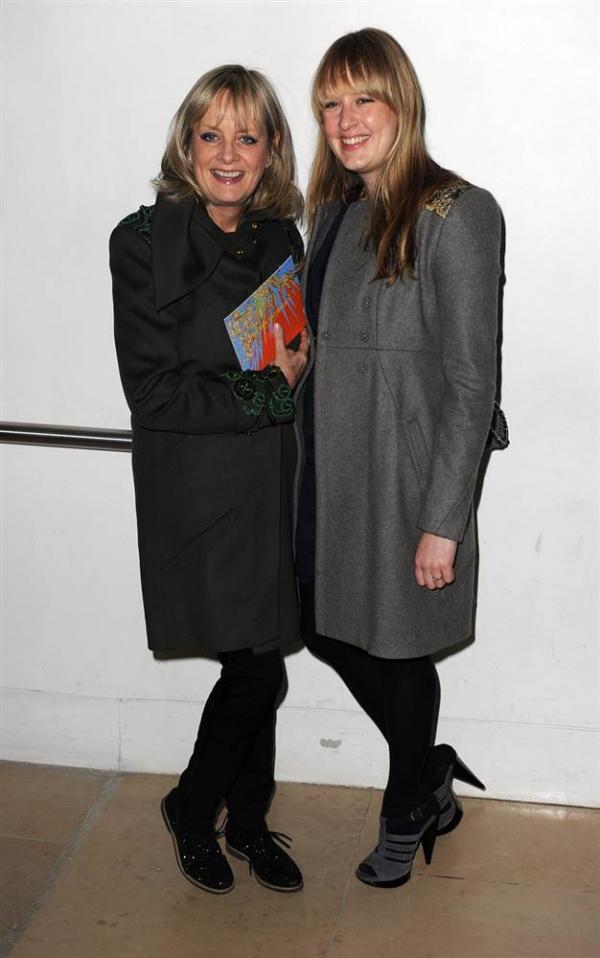 Who would say that Heidi Klum (Heidi Klum) have four children. At the moment, she is also a mother, alone, at the end of January this year, the singer Seal and actress announced their divorce. Also, Heidi is the designer of her own line of clothing for children.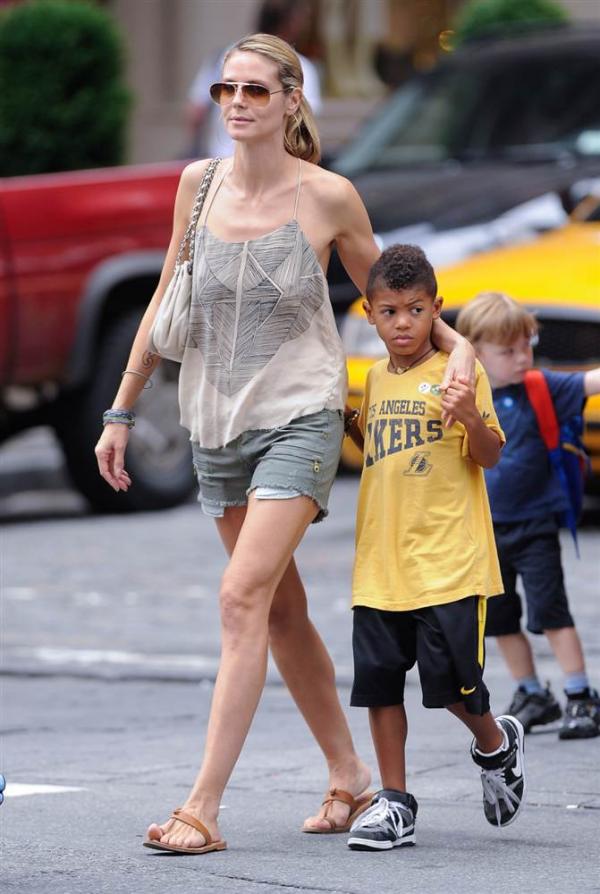 The American model Stephanie Seymour (Stephanie Seymour), in spite of its '44 and four children, is in great shape. You can not say about the career and personal life, especially after the provocative shots where she hugs and kisses with his own eldest son (he is pictured).
Life of Kate Moss (Kate Moss), after long vicissitudes, it seems, is getting better. It not only returned to the podium, but also in films. And yet, her 9-year-old daughter Lila Grace shared a passion for fashion mums and has already managed to get on the cover of «Vogue».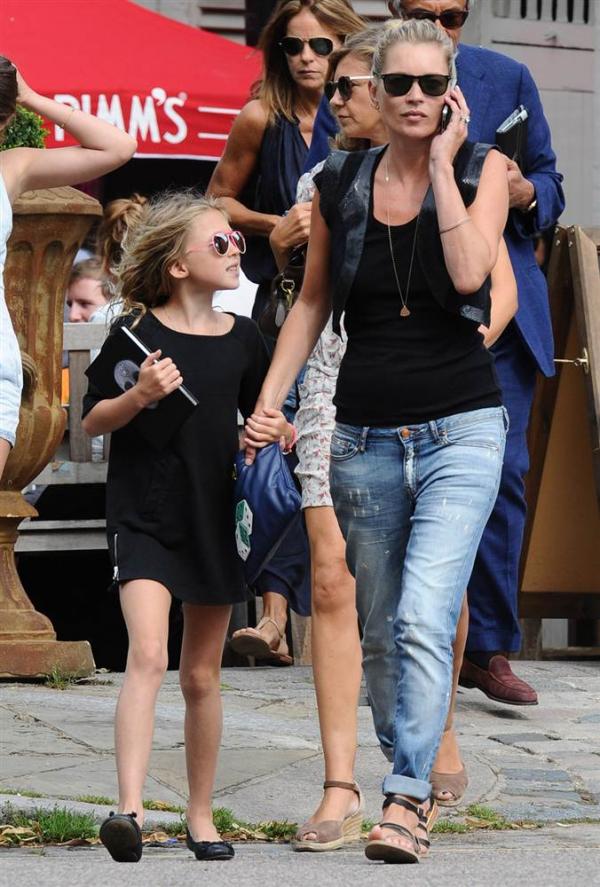 Somali supermodel Iman (Iman) is known not only in fashion, but in the world of music, as is the wife of David Bowie. She has two children and her adopted son David. 12-year-old Zahra Jones (pictured) - the only joint child model and musician.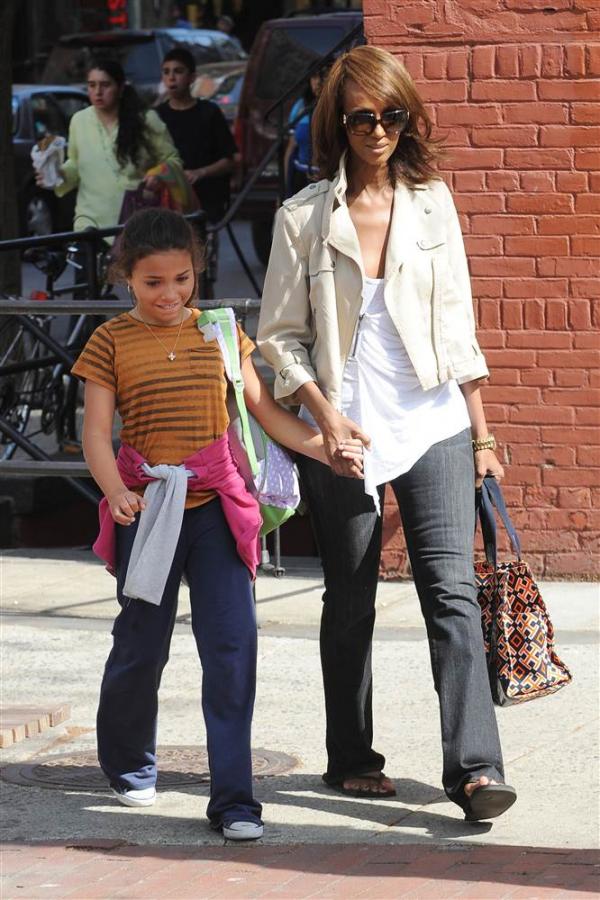 Kathy Ireland (Kathy Ireland) for 32 years out on the podium. And yet, it is the record-holder for the number of hits on the cover of the legendary «Sports Illustrated Swimsuit». 13 years in a row model appears on it. Now, in addition to the model, it is still a philanthropist, business woman and a wonderful mother of three children.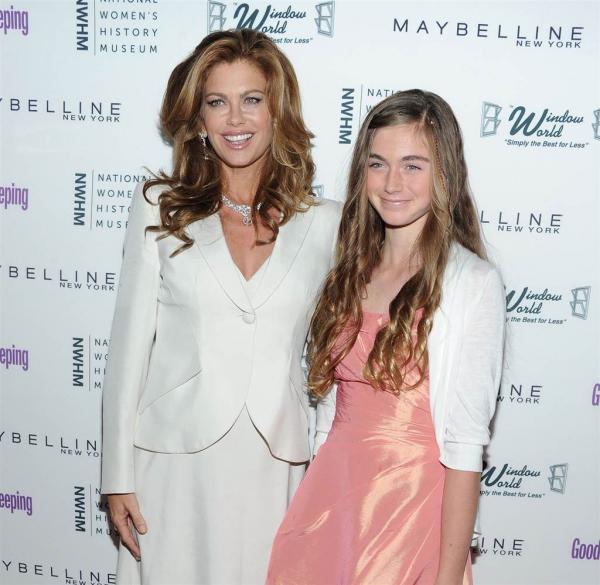 Gisele Bundchen (Gisele Bundchen), very soon, probably cease considered the highest paid model in the world, because at the end of this year, he and Tom Brady will be the second child. In view of status, many mothers in the sample can result in Giselle, so do a lot of your time, it gives the family.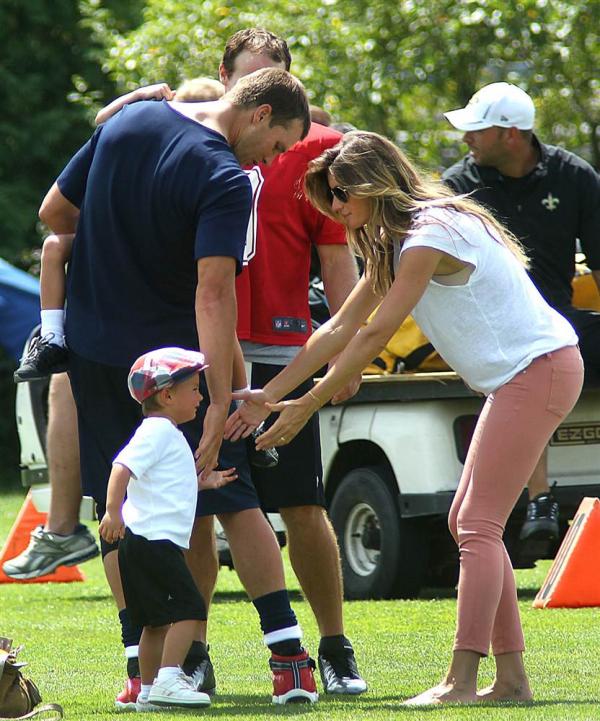 One of the most recognizable faces in the world - the face of Claudia Schiffer (Claudia Schiffer). Today, mozheli pays less time working and more and more to his three kiddies.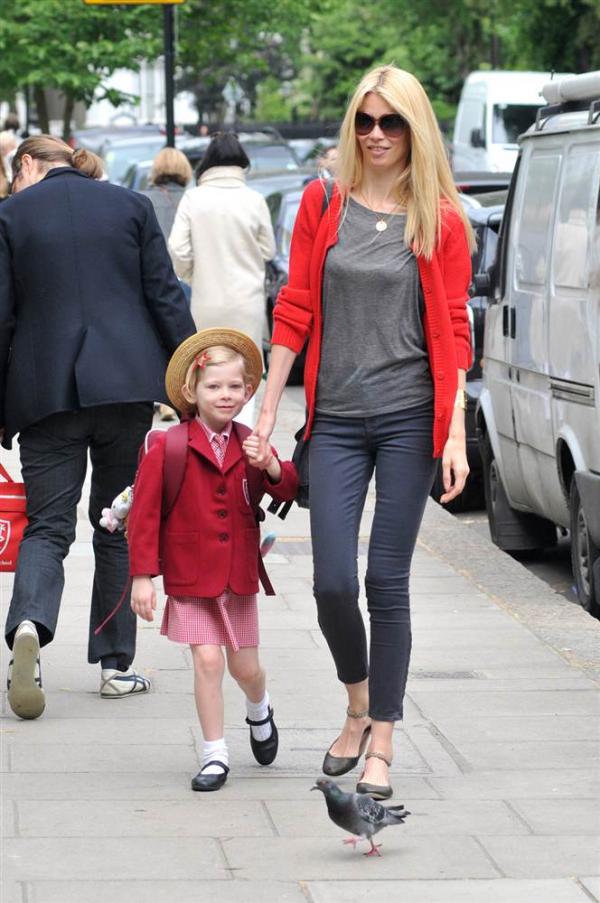 The former supermodel, and now the actress and TV presenter Christie Brinkley (Christie Brinkley) looks obviously not much older than his daughter Alexa Ray (she maxi-dress). And she is already 57. In the photo, all three children of celebrities.
Lindvell Angela (Angela Lindvall), while I was married, "thrust" of their children all the shows and parties, because it did not want to leave them with the nurse. After her divorce from William Edwards, it became a problem, so with a career model had a little "slow down." But there were television, film and fashion design.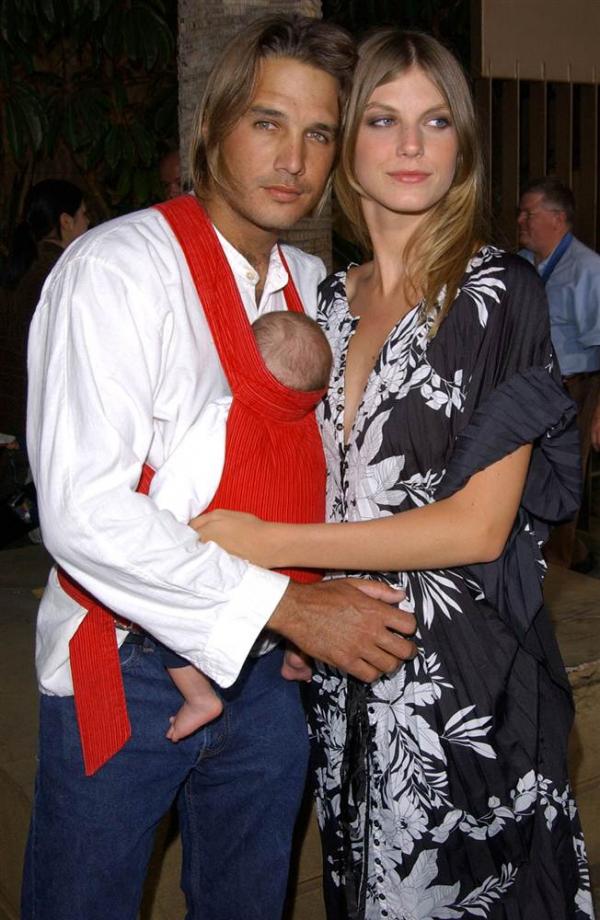 In the Brazilian supermodel Adriana Lima (Adriana Lima) there is no such tummy. September 12 this year, she gave birth to her husband Marko Jarić second daughter Sienna.
Supermodel Linda Evangelista (Linda Evangelista), has long been the muse of photographer Steven Meisel famous (Steven Meisel) and during his career has visited on the covers of more than 600 issues of fashion magazines. After giving birth to her son Augustin James, from the supposedly unknown father, this spring model sued to collect child support from the current spouse Salma Hayek - Francois Henri Pino. The parties have agreed out of court.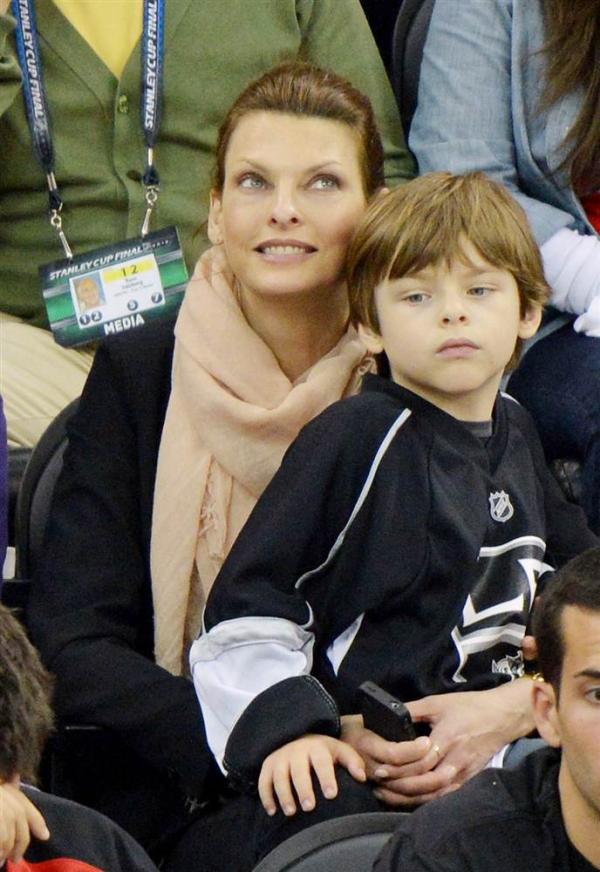 Model Camila Alves and designer (Camila Alves) is not as well known as her husband, Matthew McConaughey (Matthew McConaughey), although also very well known in the fashion world. Both children were born to the couple they were officially husband and wife. In early July, the pair said that waiting for the third child.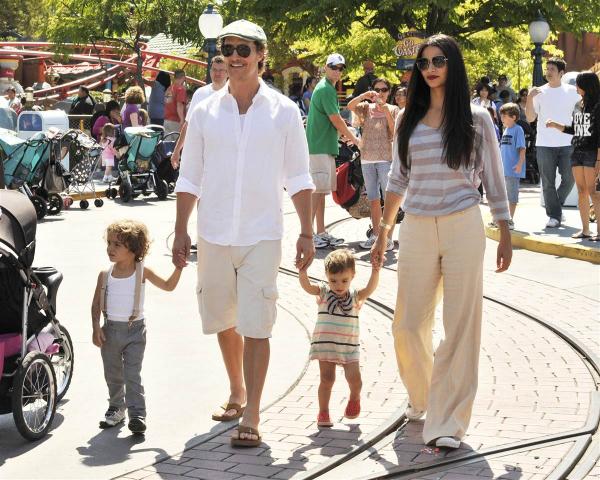 Another legend from the world of model - Cindy Crawford (Cindy Crawford). She retired from modeling business 12 years ago, but her name will go down in the history of fashion forever. After a failed marriage to Richard Gere, Cindy completely happy with Random Gerber (Rande Gerber) and their two kids.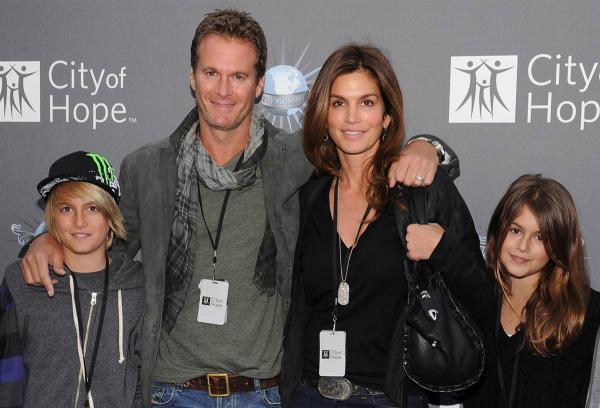 Jerry Hall (Jerry Hall), in spite of the status of one of the women Mick Jagger (the singer seven official children by four women), living a happy life. It is because it has now become such a popular model Georgia May Jagger (Georgia May Jagger). Jerry Mika and four children together.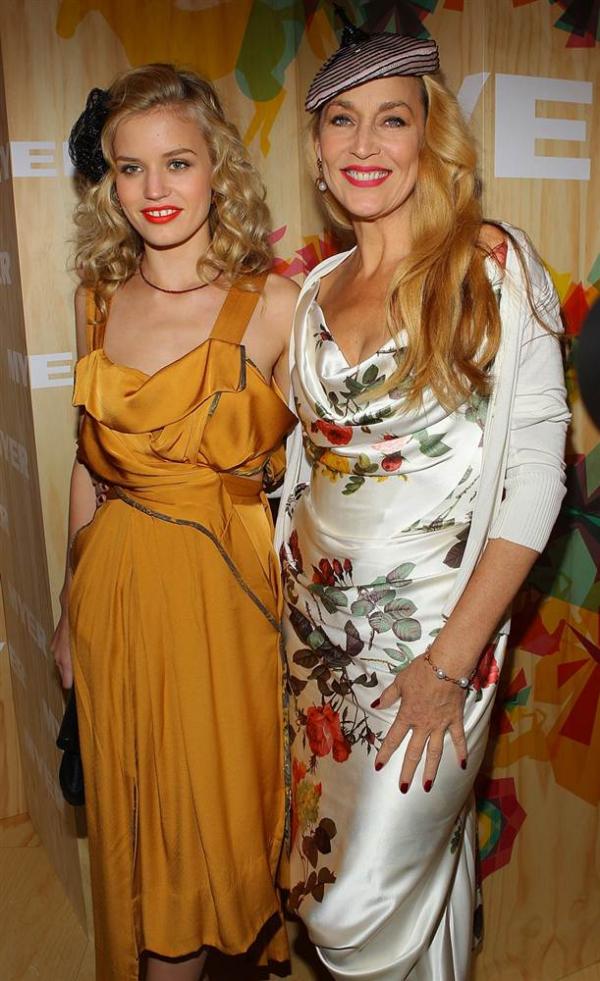 Of course, we have not even mentioned the huge number of worthy "candidates" but, we think, in our list were some of the most deserving.