In today's Pakistan, there are a number of serious problems: the fight against insurgents, terrorist attacks, low standard of living. Now they added the acute shortage of water, which affects local people and agriculture.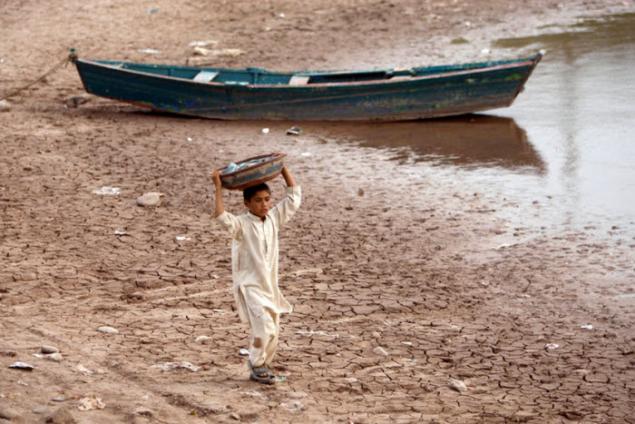 Pakistani boy goes on a dried lake Ravalskogo site in Islamabad, Pakistan, July 4, 2010. (AP / Dita Alangkara)
According to the International Scientific Center of Woodrow Wilson, based in America, one-third of Pakistan's population of 175 million people, suffer from a shortage of drinking water, about 630 children die every day from diarrhea.
Children are waiting at public speakers, while the containers are filled with water. Area on the outskirts of Islamabad, June 26, 2010. (AP / Dita Alangkara)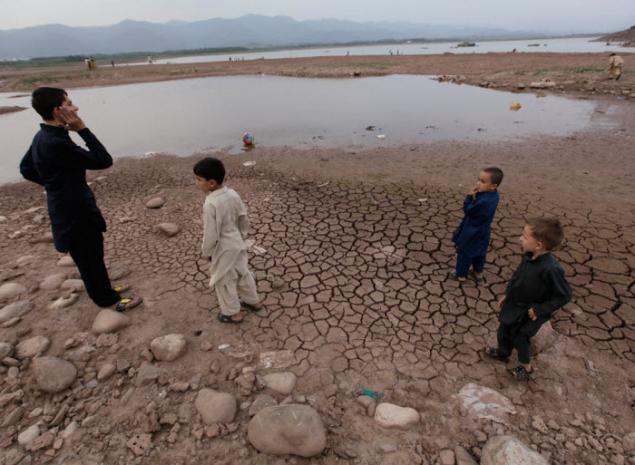 Boys are at the parched land Ravalskogo Lake in Islamabad, Pakistan, July 4, 2010. (AP / Dita Alangkara)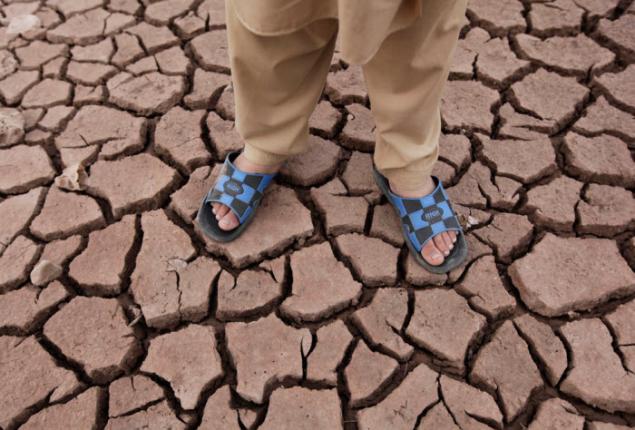 Legs boy on cracked earth parched land Ravalskogo Lake in Islamabad, Pakistan, July 4, 2010. (AP / Dita Alangkara)