Type of poetry, ancient American genre, instead of variety shows, cabaret and striptease in one bottle? No, unique fashion style.
Burlesque is rightly considered provocative and very feminine style. Retro styling, feathers, jewelry, stockings, corsets, hats, heels and expressive eyes doll - the basis of burlesque.
This style was popular in the early 20th century clothing variety of dancers and cabaret. Cinema, of course, could not pass by burlesque and give it due attention. Suffice it to recall, looked like Nicole Kidman («Moulin Rouge") and Christina Aguilera («Burlesque") in the film, captures the essence of this vibrant style!
Nicole Kidman, shot from the "Moulin Rouge»
Christina Aguilera, the frame of the "Burlesque»
Burlesque could not ignore the first person fashion industry. So, Jean Paul Gaultier fall of 2010 showed a collection inspired by this style. Star of the show was recognized as the "Queen" Burlesque Dita Von Teese Dita Von Teese.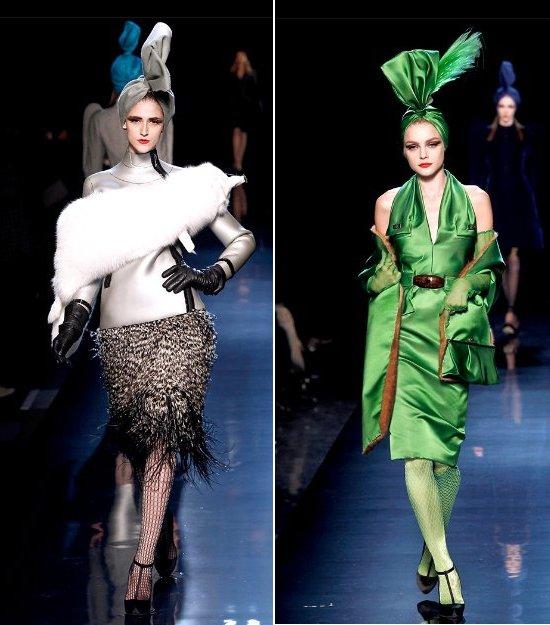 Karl Lagerfeld in January of the same year made for Vogue magazine photo shoot with burlesque performer Miss Dirty Martini.
Burlesque star can become an ordinary girl. How? To do this, you need to follow a few, but very important rules:
1. Red lipstick.
In a retro style that can sometimes be mistaken for a burlesque, bright red lipstick is rarely used, and here - always !!!
2. Expressive eyes.
Required eyeliner, eyeliner and mascara, visually increases and tightening up the lashes so that the eyes appear larger doll.
3. Impeccable styling.
Otherwise, the image in the style of burlesque is incomplete!
4. Focus on underwear.
Beautiful lingerie, for example, or a lacy bodysuit corset, like Agent Provocateur, make your way sensual and unforgettable! Underwear should be adjusted so that the externally created the effect of "hourglass" - the most attractive type of female figure.
5. Heels.
Where do without such a feminine attribute of modern beauty? As you are Christian Louboutin, for example?
6. ... and no trousers!
Pants will simply hide your femininity. But, if we have such a need, you can easily put them on, picking up right. Pants must be broad and well sewn.
Dita Von Teese shows perfectly extravagant burlesque style as during the release of the ...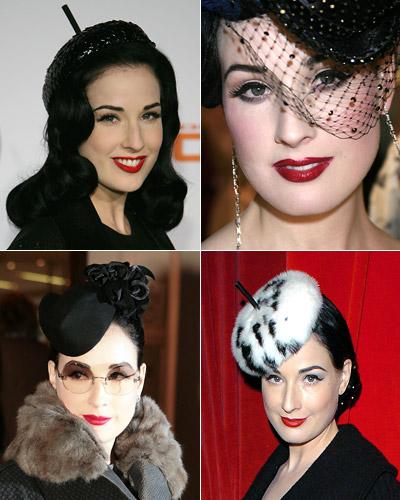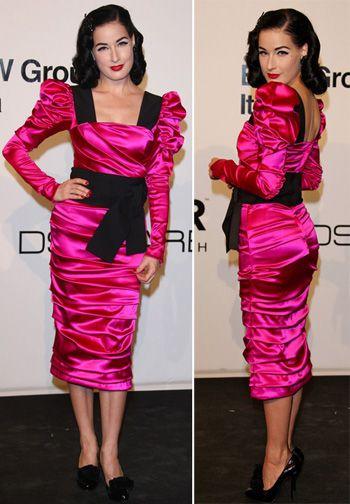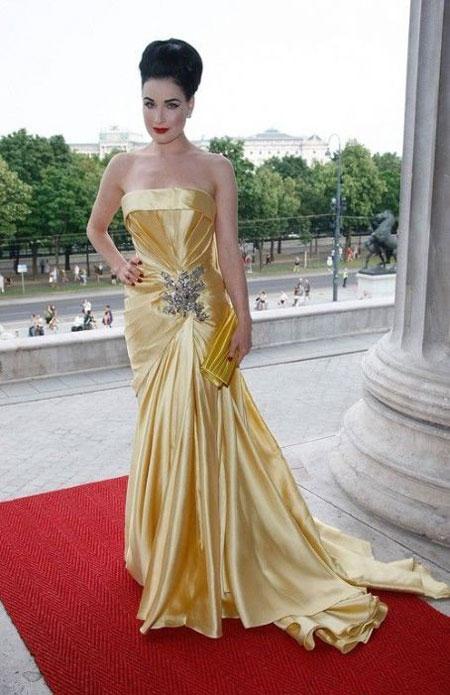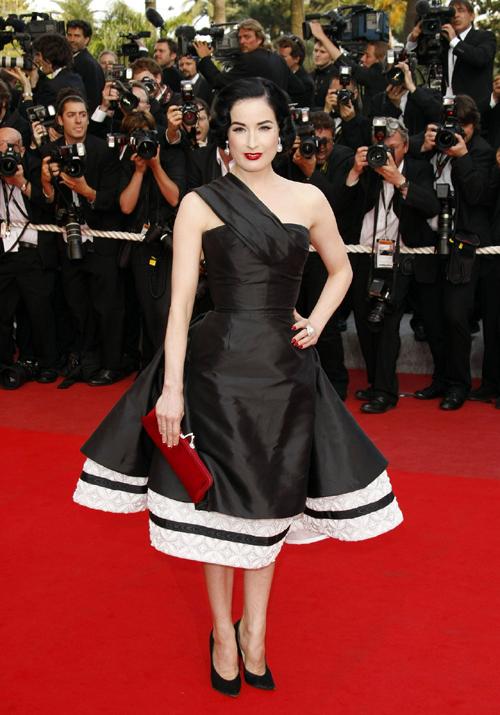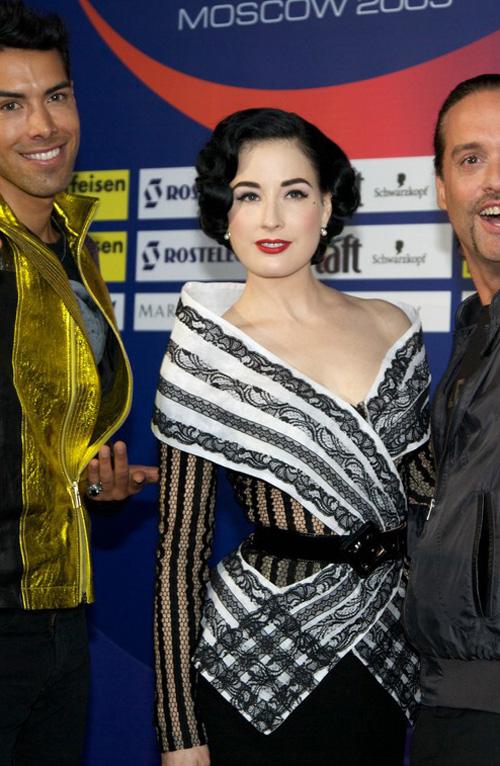 ... And in everyday life. Vintage dresses and skirts classical style look elegant and very feminine.