Hollywood Icons, the Australian actress Nicole Kidman (Nicole Kidman) has become the face of the November issue of ELLE (US edition).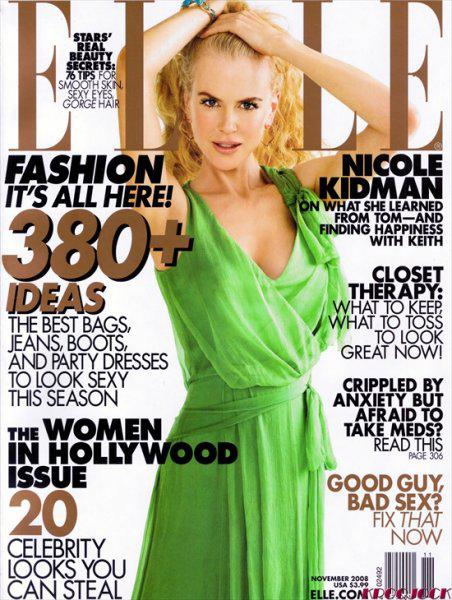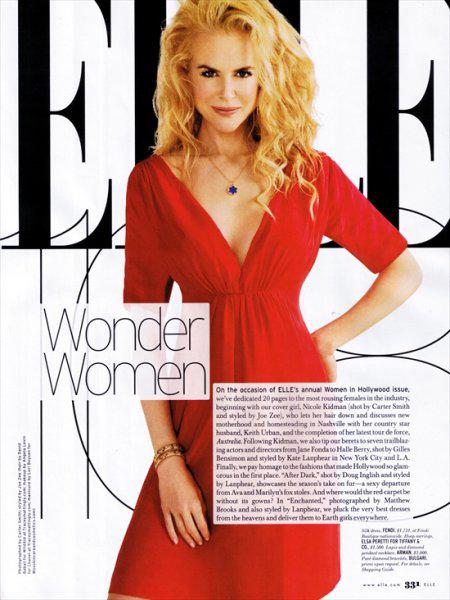 Nicole Kidman - Elle Magazine US November 2008.
Nicole Kidman is the winner of the "Oscar" of 2003 and three times winner of the prize "Golden Globe" (1996, 2002, 2003). In summer 2006, the actress married Australian singer Keith Urban (Keith Urban), and July 7, 2008 the couple had a daughter, Sunday Rose Kidman-Urban (Sunday Rose Kidman Urban).
In continuation you will also find photos of another Hollywood actress - Uma Thurman (Uma Thurman) - which were published in the October issue of the Russian edition of the magazine ELLE.