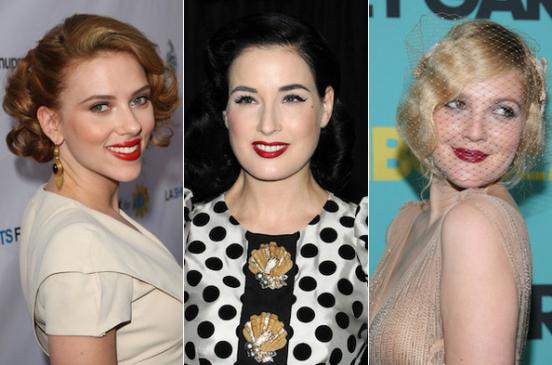 Retro style has always enjoyed by pop stars. For retro - a classic, and classics never go out of fashion. Style Hollywood goddesses of the last century, so magnificent and brilliant, they really seemed nebozhitelnitsami, conquered millions. Refined beauty, glamor and luxury - that's what attracts a retro modern star.
Kate Hudson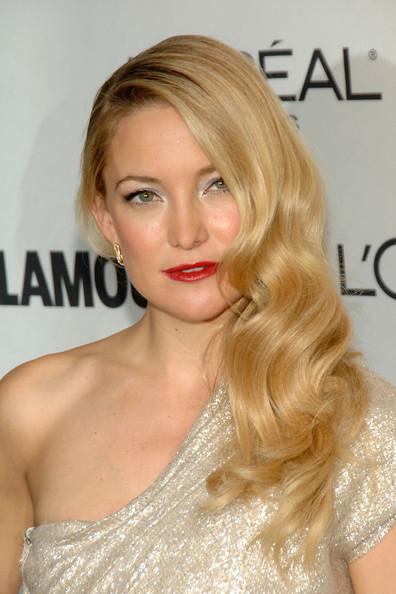 Elegant Kate perfectly embodies the image of the cold Hollywood blonde. Strong wave of hair, scarlet lipstick, and a snow-white skin - all in the best tradition of Hollywood.
Amanda Seyfried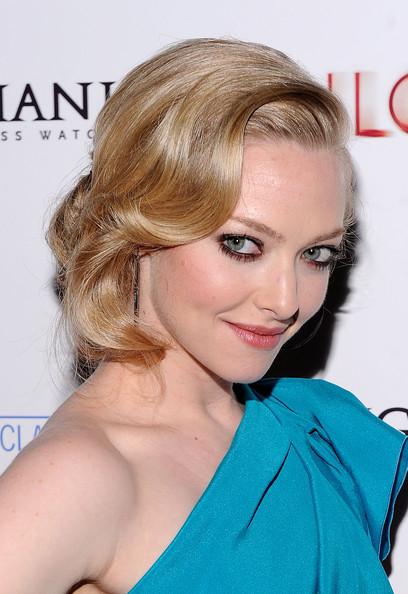 Amanda decided to change its warm sensuality graceful curls on the 20s of the last century, clearly emphasize the eyes and an enigmatic smile.
Christina Aguilera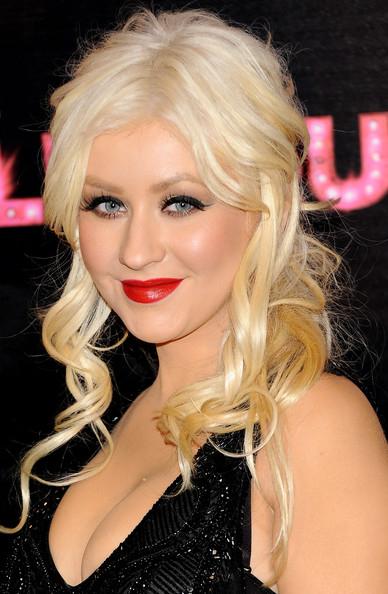 Krsitina long been flirting with pin apom, and that really must admit - the image of a platinum blonde with a magnificent scarlet lips and thick black arrows go to her much more than the image of a neighbor girl, with whom she began!
Dita Von Teese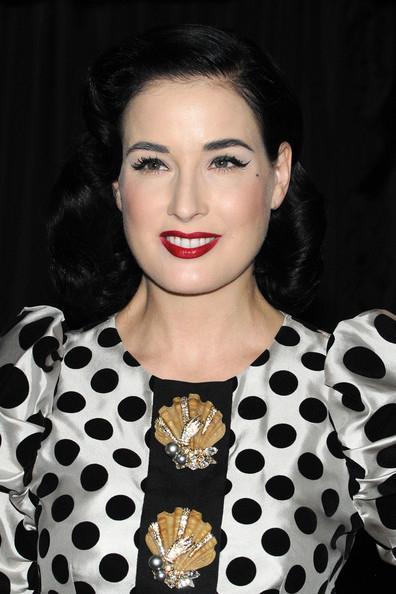 Dita not trying retro style, she lives in it. And this fragile brunette with porcelain skin looks surprisingly naturally there - long arrows, red lipstick, fabulous heels and embroidered sequins toilets do Dita recognizable at any event!
Kelly Osbourne
Kelly is in a constant struggle with her weight and with Dad's genes, giving her face not the most feminine look. She probably should not have to try, "Babette" and scarlet lipstick - what makes Aguilera cold goddess, inexplicably turns into a colorful younger Osborne saleswoman from a stall. "Bread of yesterday, a citizen, do not hold your turn!»
Kate Bosworth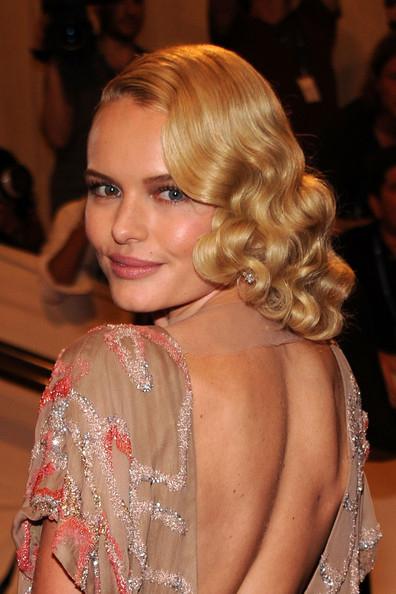 Waterfall carefully stacked curls in conjunction with the open back makes Kate extremely feminine and elegant. It would fit perfectly with the long cigarette mouthpiece.
Drew Barrymore
Drew has long been one of the classic platinum blondes in Hollywood, and snow-white skin and asks in a retro way. Red lipstick and flirtatious-mesh veil on his face - elegant, but with a share of peculiar Drew hooliganism.
Diane Kruger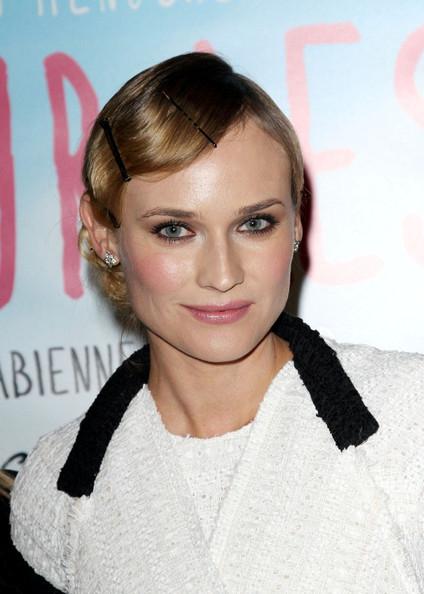 Cold beauty Diane constantly asking for a comparison with Marlene Dietrich. Diane knows about it and successfully exploits the "cold wave" in their golden hair, snowy radiance and intense eye makeup.
Iman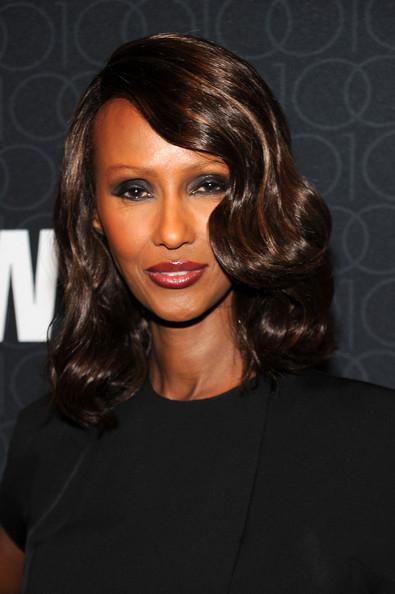 During the "Golden Age of Hollywood" Black Stars did not exist, but Iman absolutely fits in retro style with its mysterious beauty of ancient statues. Silk exquisitely coiffed hair, bright-up eyes and dark lipstick makes her a queen.
Nicole Ritchie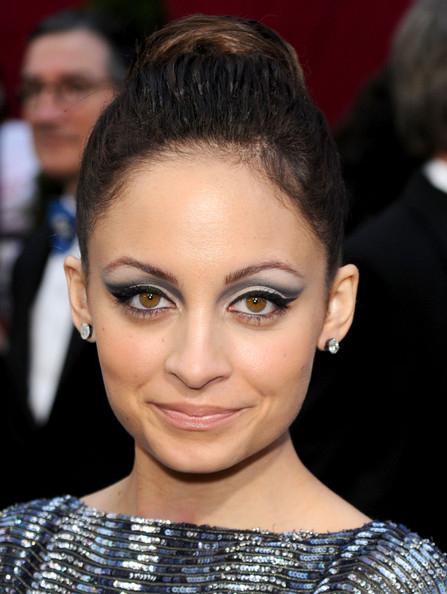 Nicole eccentrically stressed his big eyes and bright cat arrows traced centuries. Clean and highly selected combed hair completed the image of beauty 70s.
Katy Perry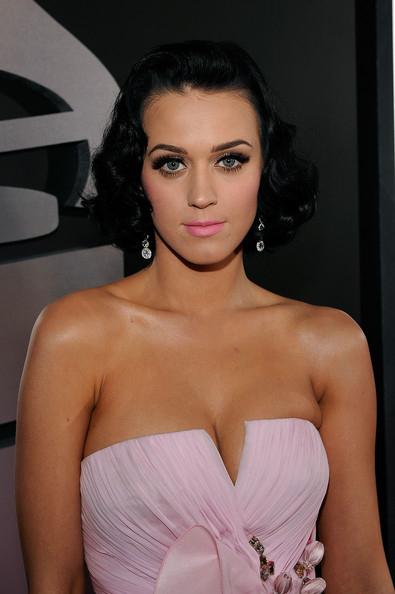 Cathy tries himself in absolutely all the images, and the image of the beauty of the last century underscores her looks no worse than any other. Strict pitch wave curls, bright arrows and long earrings made from her princess silent film.
Scarlett Johansson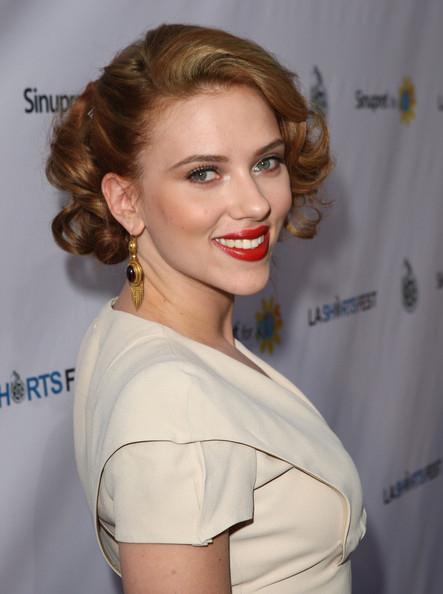 Lush bright beauty Scarlett only lazy did not compare with the beauty of Marilyn Monroe. Sometimes Scarlett and she loves to beat this similarity using large retro curls and red lipstick.
Obviously, retro style just created for the star, luxury and splendor.
Photo by Getty Images