Most recently, it happened in the Swedish kingdom magnificent royal wedding - King Carl Gustaf XVI and Queen Silvia to marry his youngest daughter - Princess Madeleine. A happy bride became far prince, and not even the prince, and the financier from New York - Christopher O'Neill. But times and the royal regulations is not so harsh and severe, who loved so much - and the fact married, but the wedding is still luxurious and royal.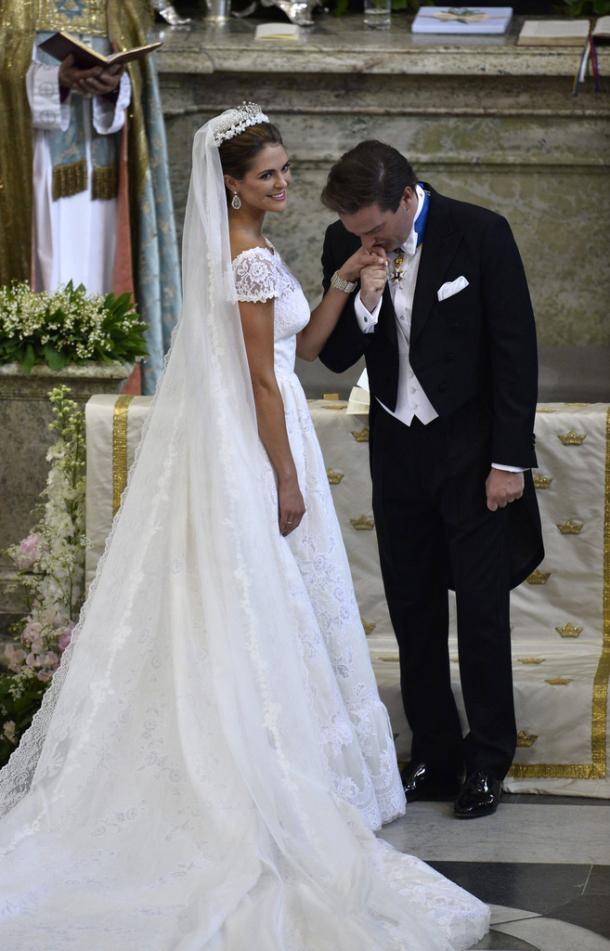 Beautiful wedding ceremony took place under the roof of an old church hall Slottschyurka, built in the 18th century. At the celebration was almost 1,200 guests.
Princess Madeleine was not the young princess. 30 years - already it sounds solid, but it does not detract from the beauty. Prior to that, she managed to break the heart of the previous fiance, who apparently only coveted "crown". But with 38-year-old Chris Princess it looks very happy. The couple plan to live on American soil. He will continue to conduct their banking business, and it is traditional for the royals of today will be engaged in charity.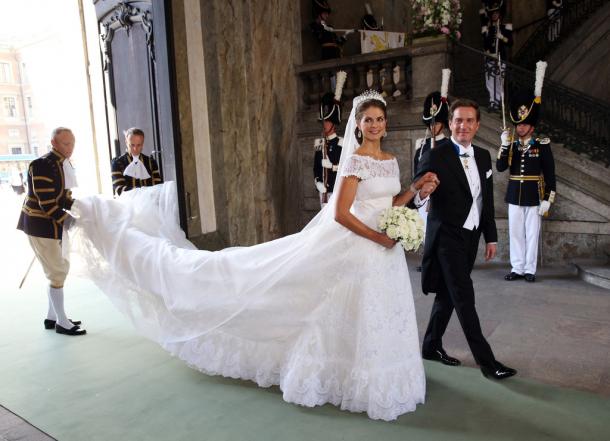 Wedding Dress for Madeleine did maestro Valentino. Also, the princess was a wedding tiara, in the base of which was added a wreath of flowers. Fata and earrings she got from The Princess Bride from previous generations, and on the hand of Madeleine massive glittering bracelet of diamonds.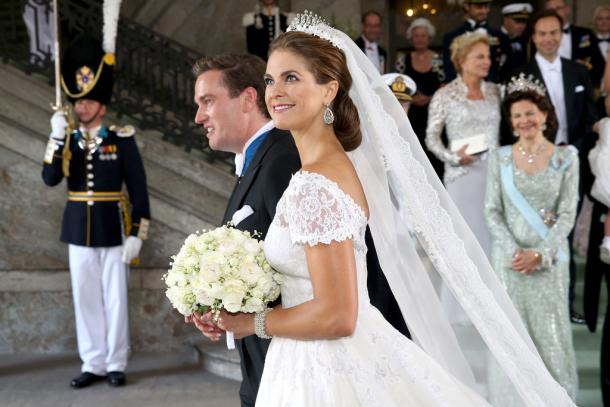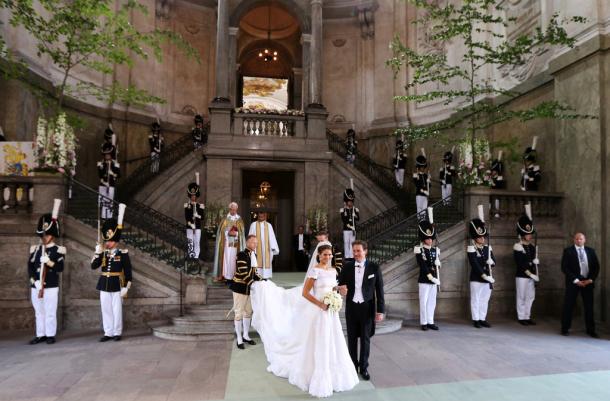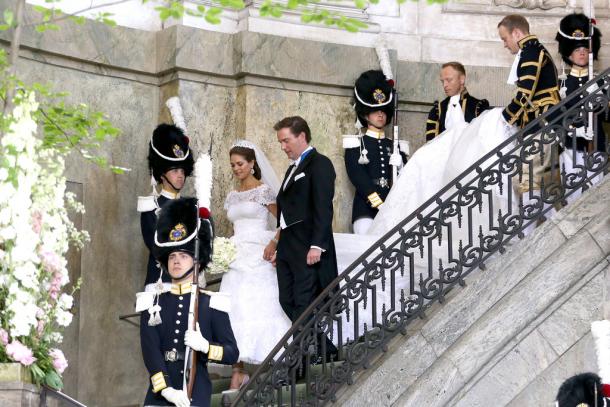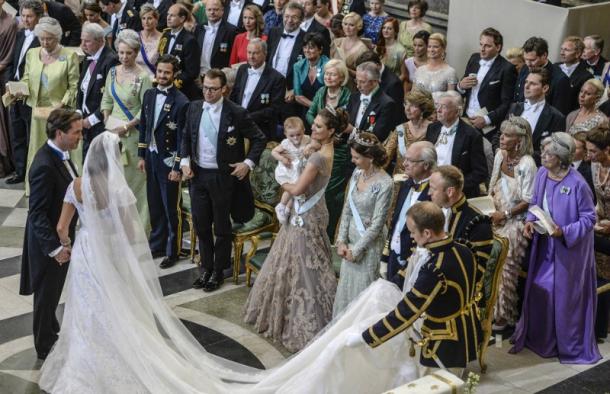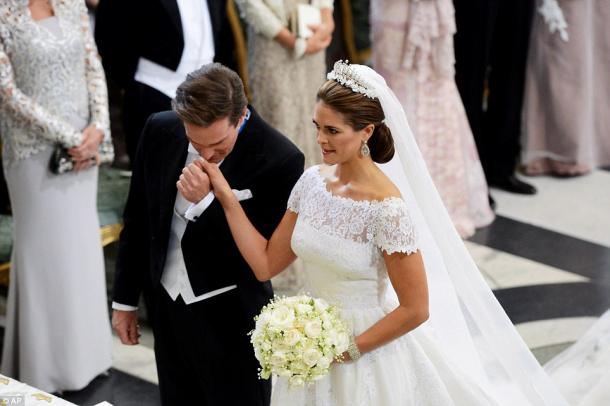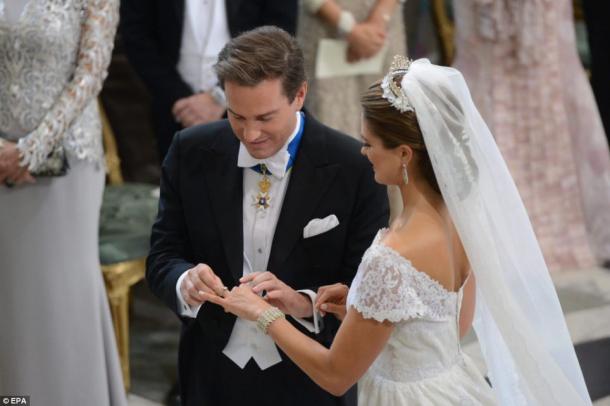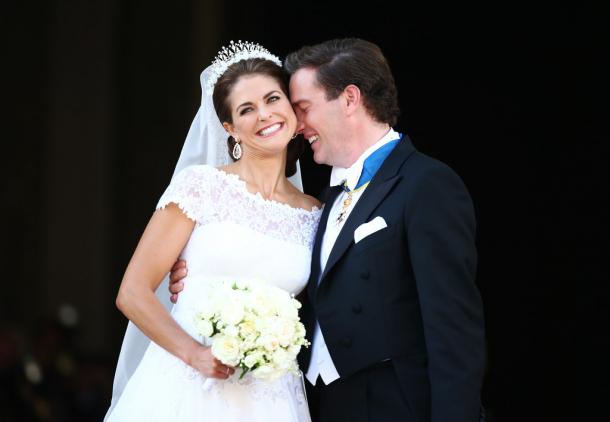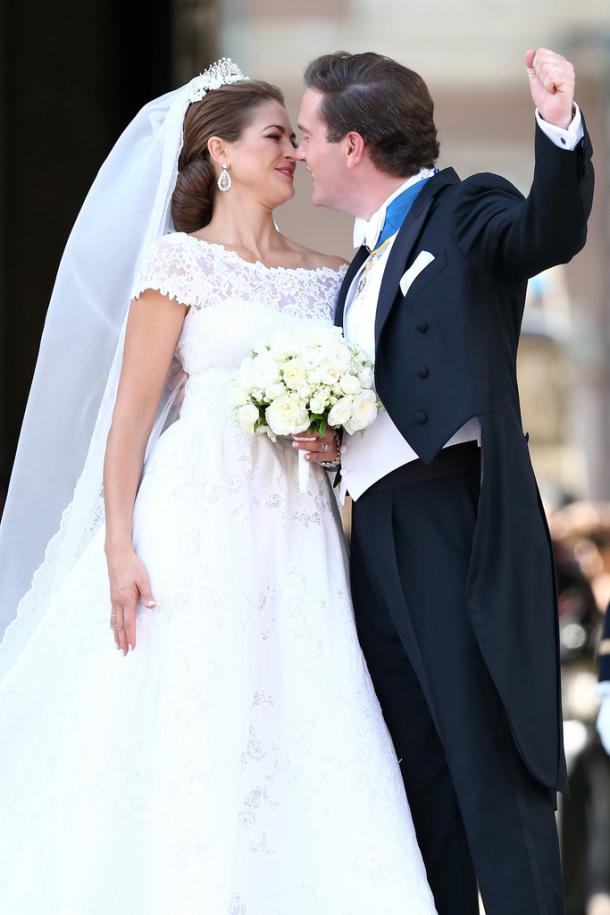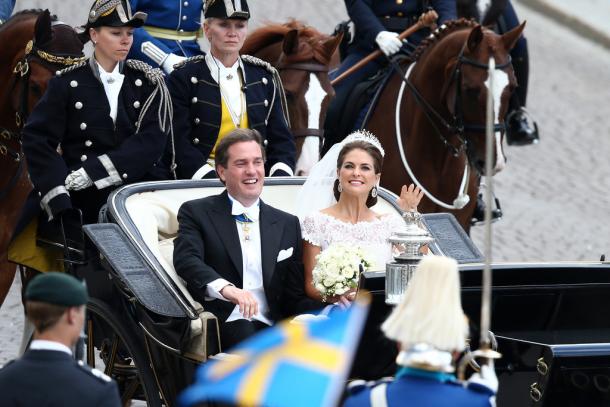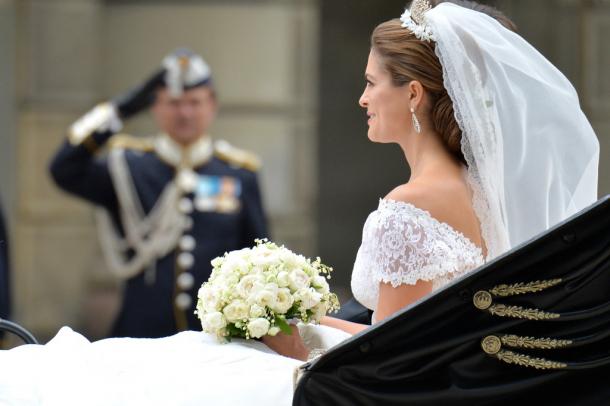 Queen Silvia and Prince Carl Philip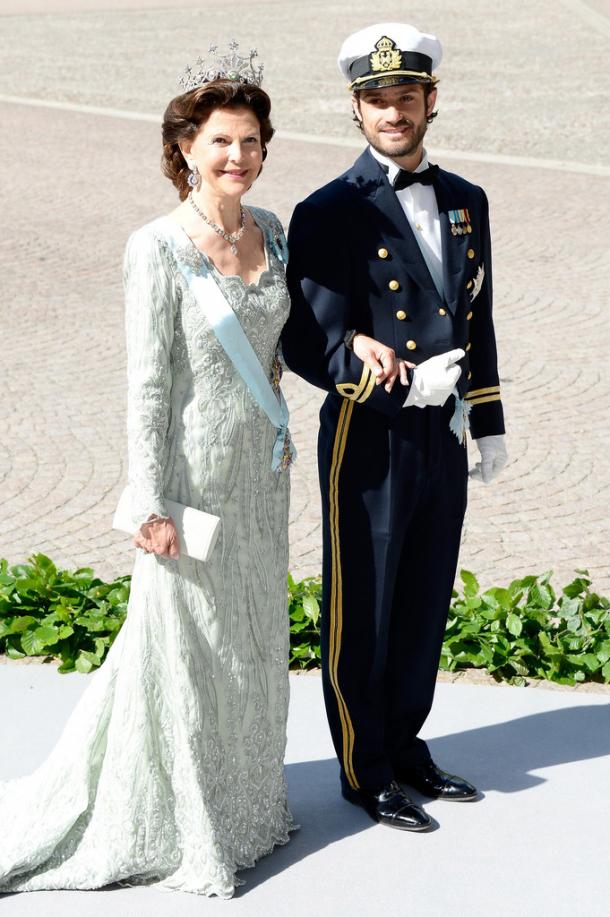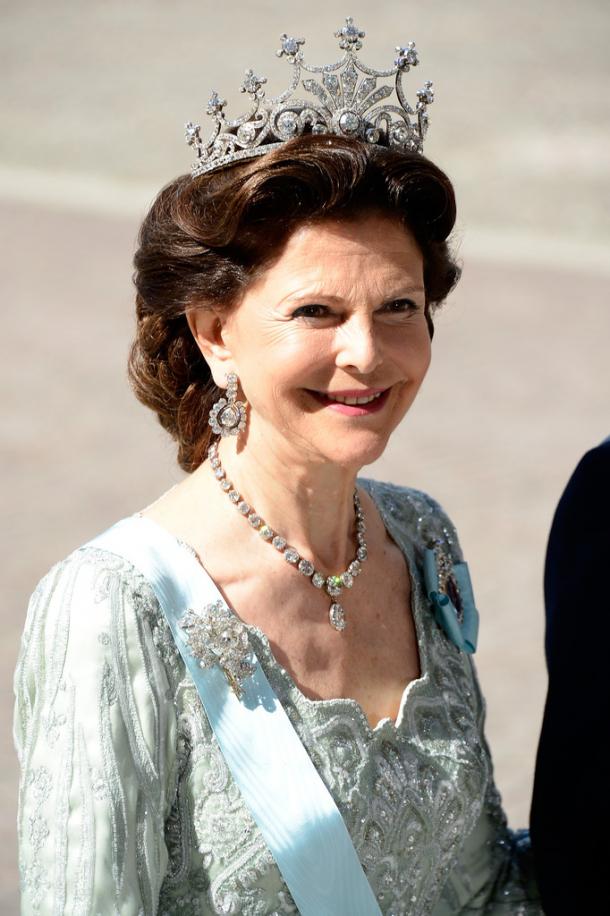 Crown Princess Victoria and her daughter and Prince Daniel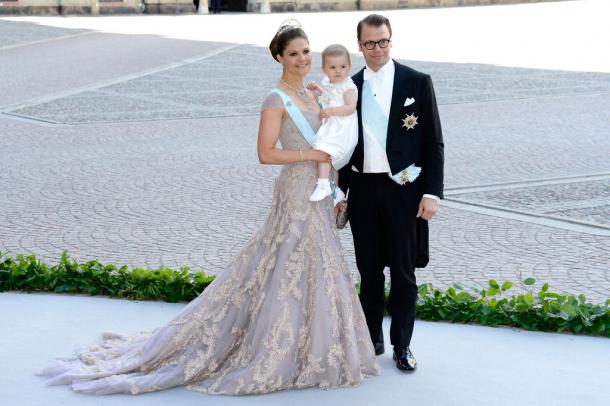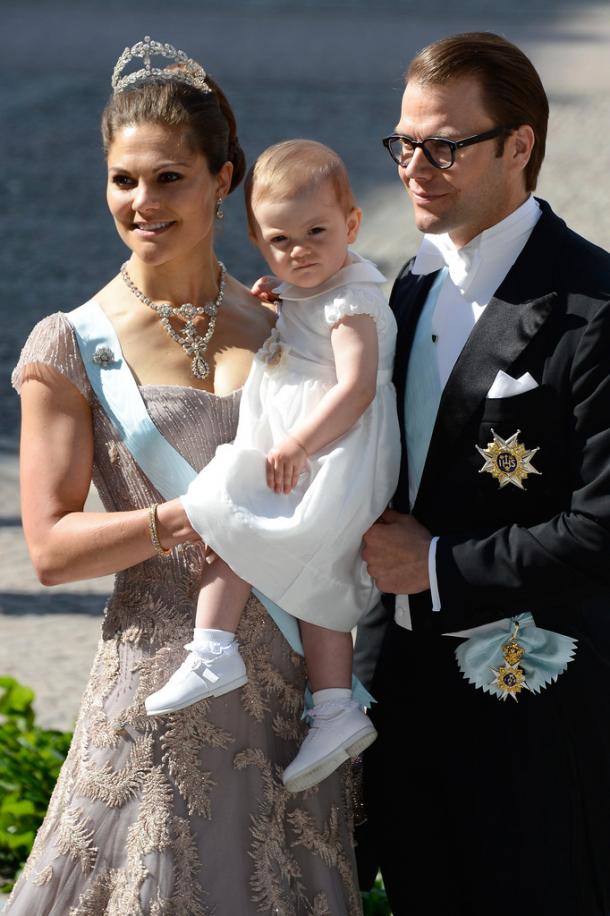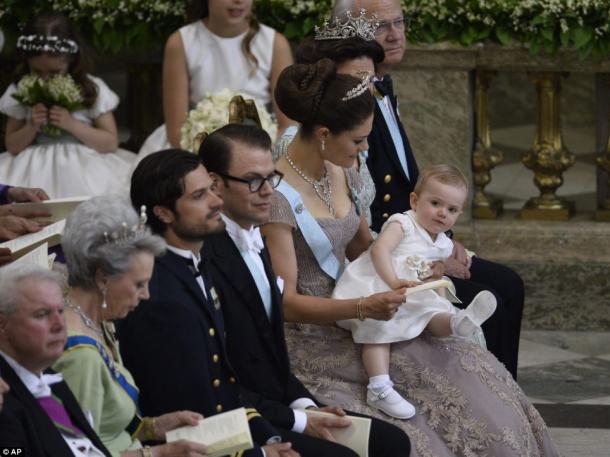 Princess Mary of Denmark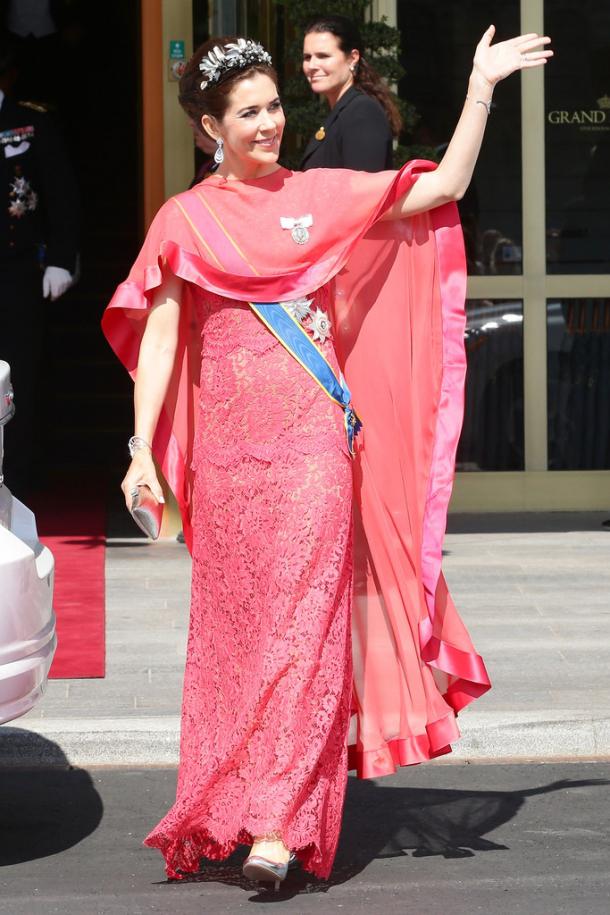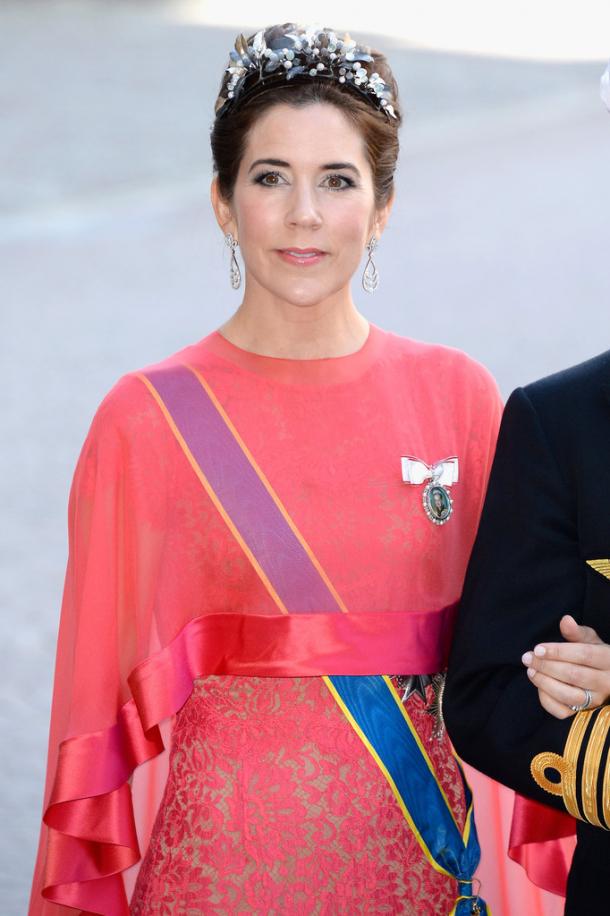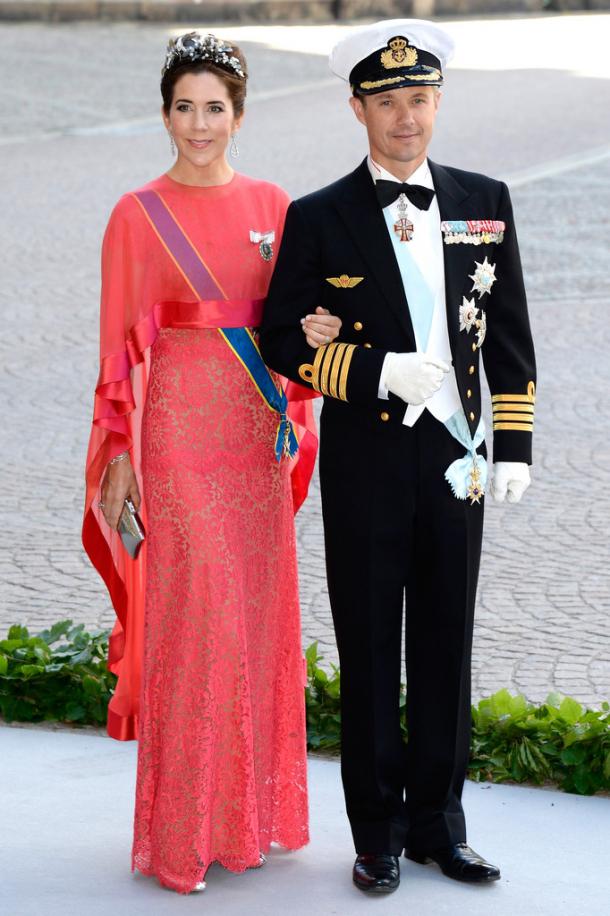 Princess Tatiana of Greece and Prince Nicholas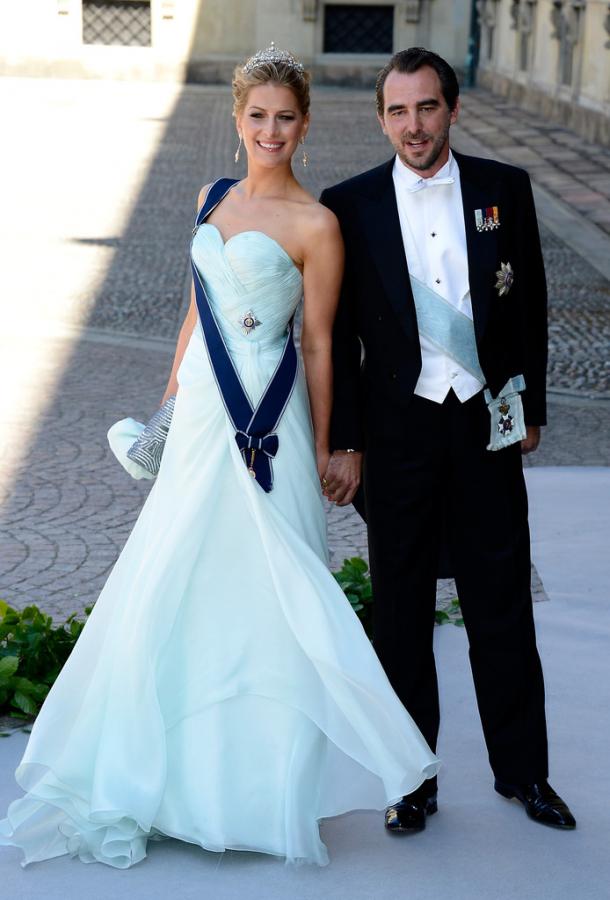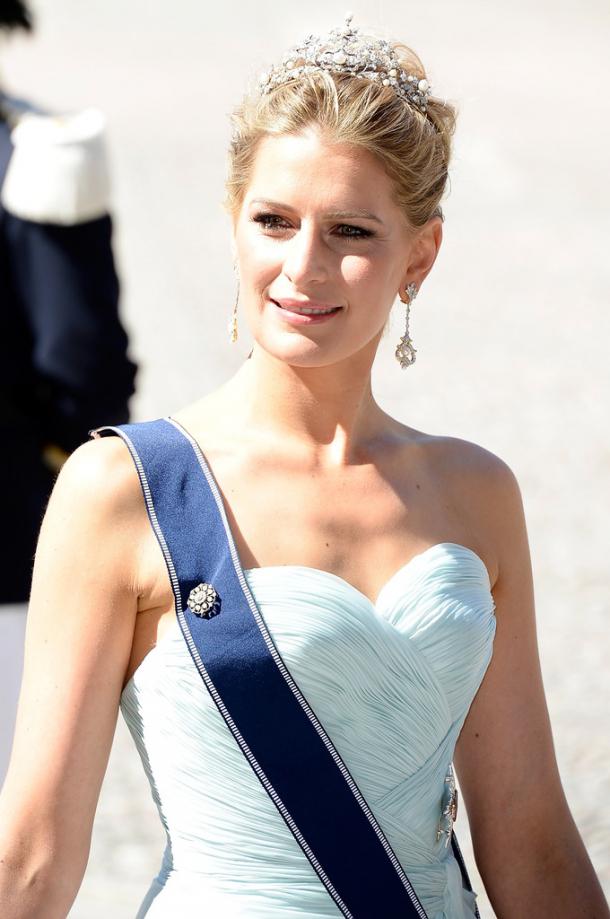 Princess Theodora of Greece and Prince Philippos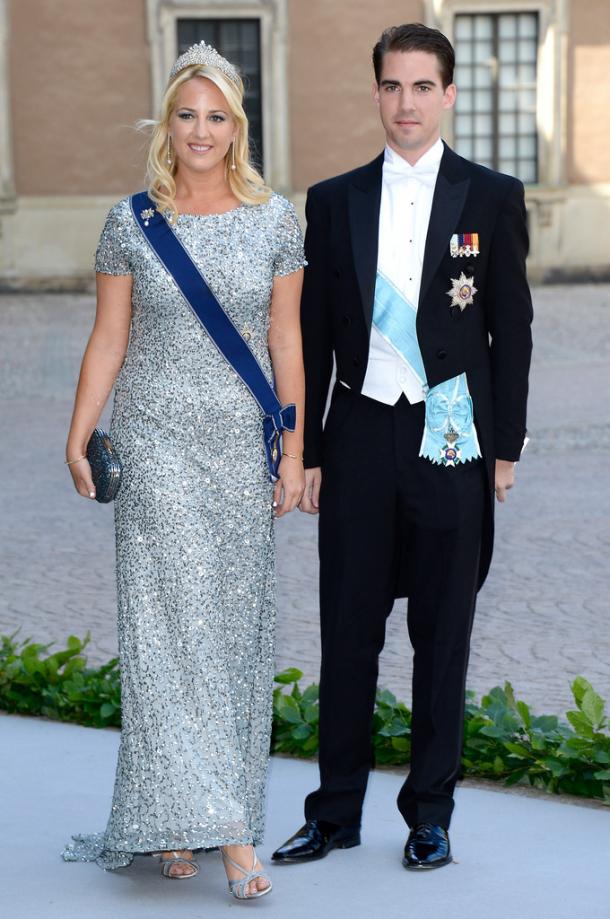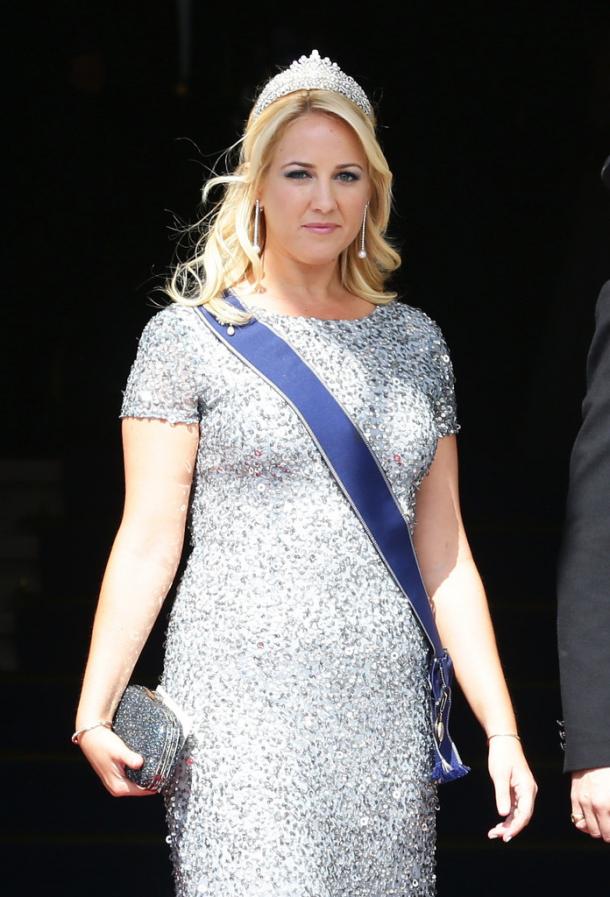 Princess Mette-Merritt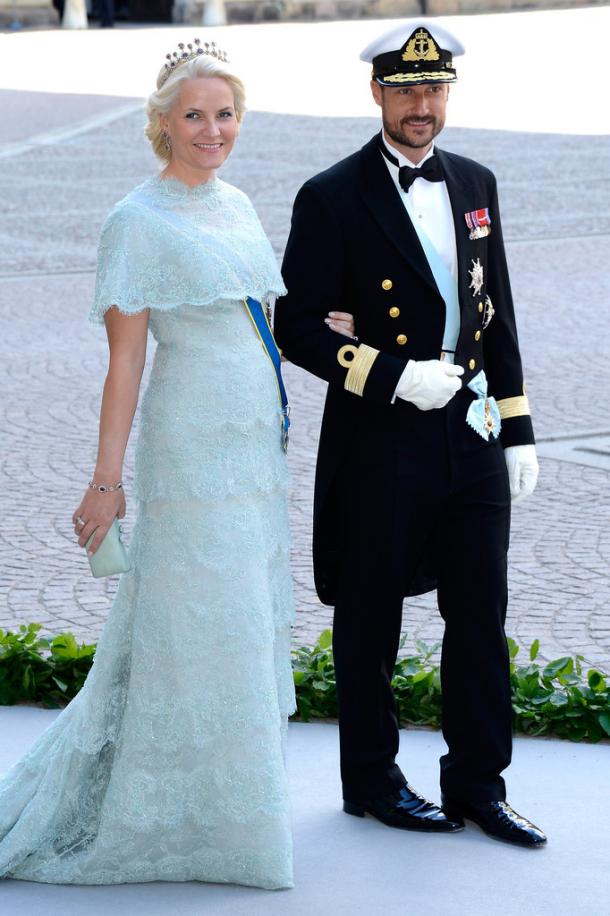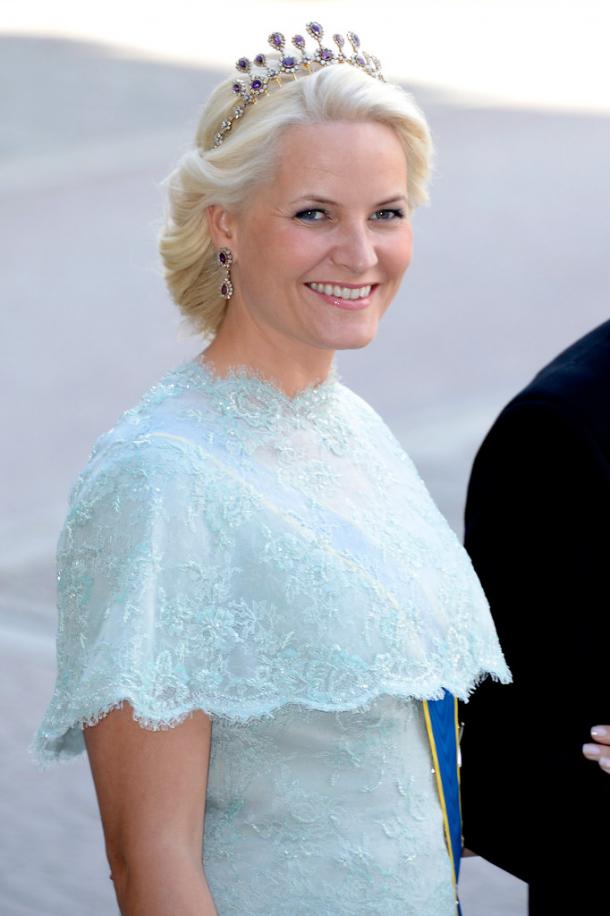 Princess Charlene of Monaco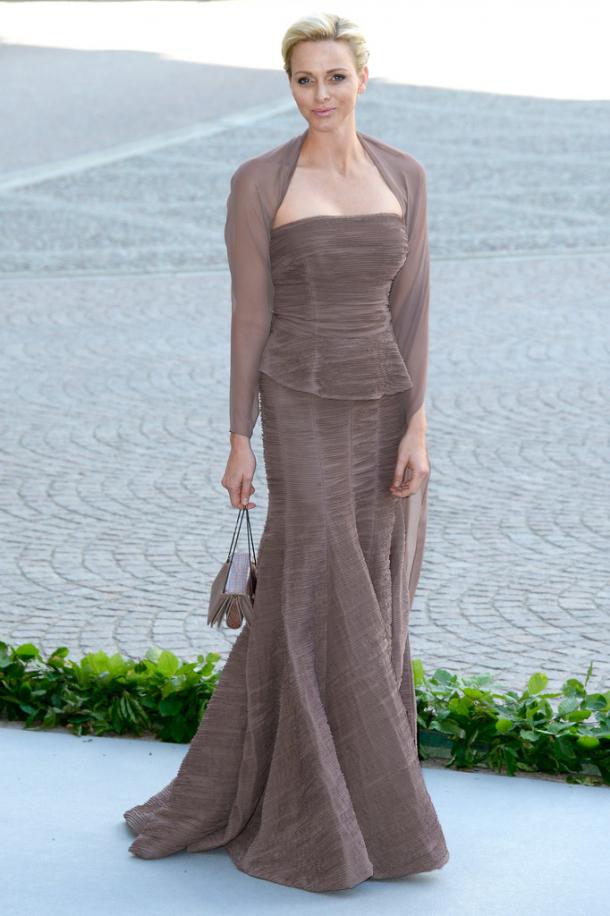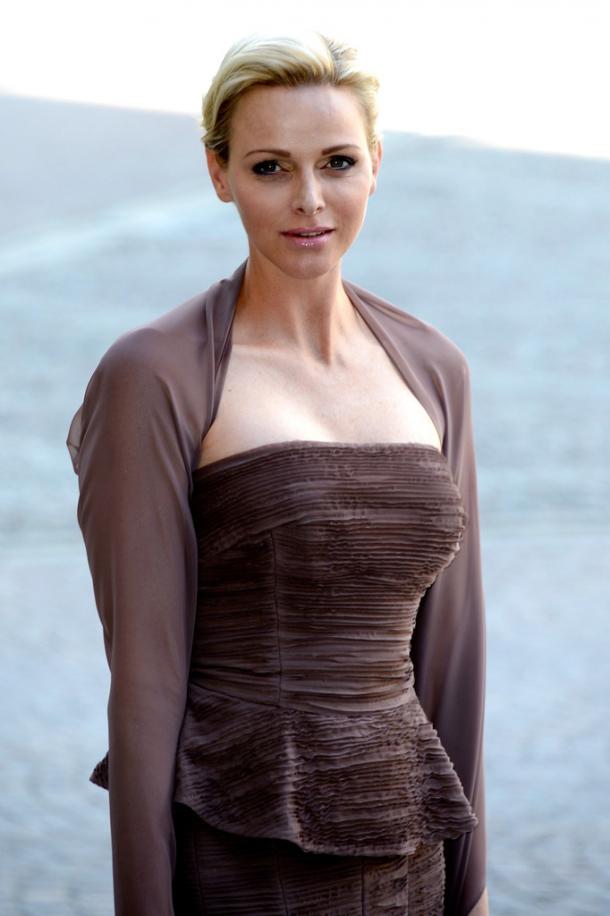 Stefania Luxembourg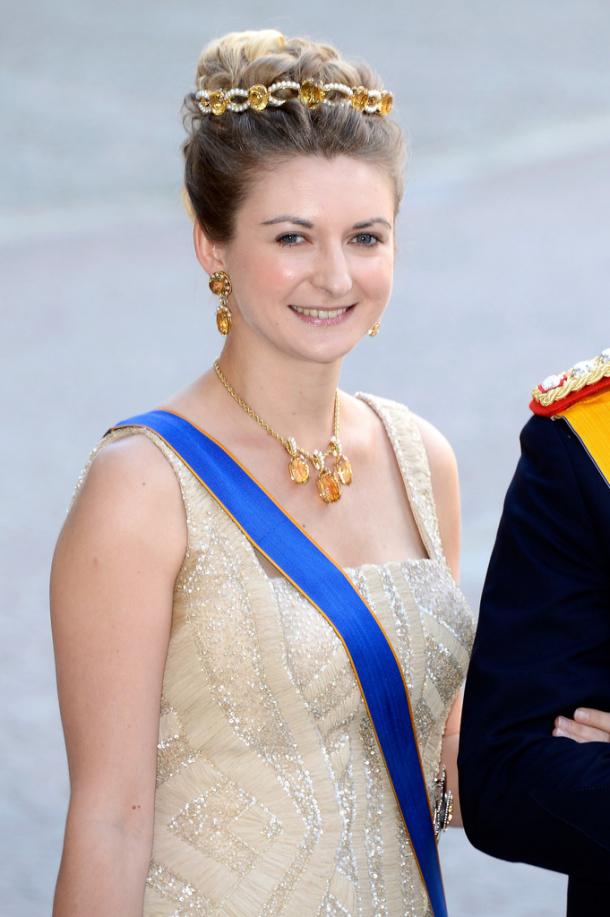 Greek Princess Marie Chantal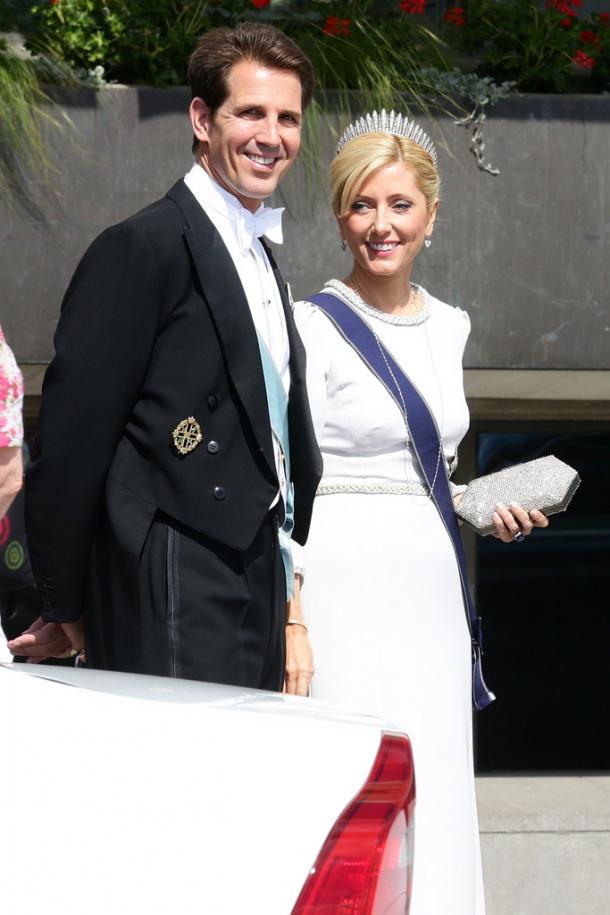 Danish Princess Marie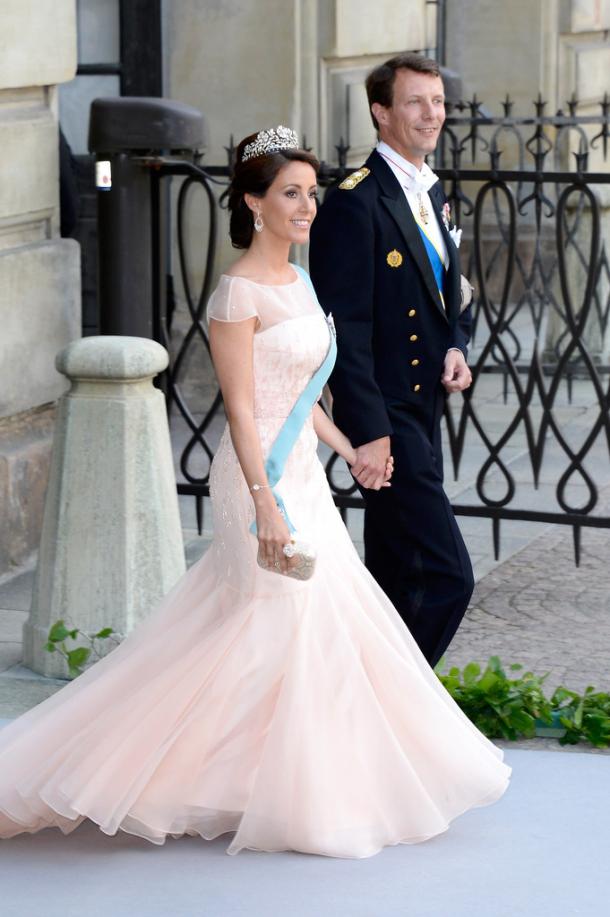 Anna Bavarian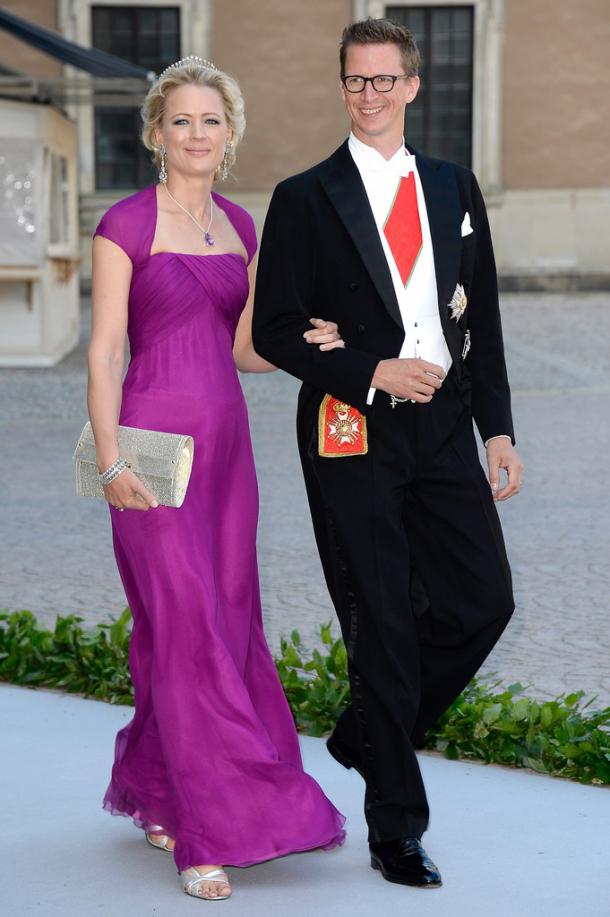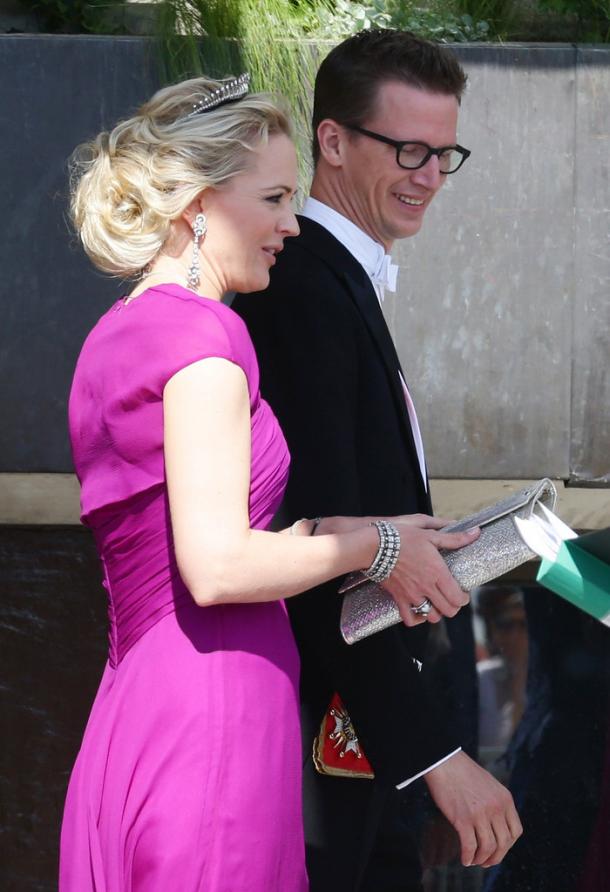 Official photos: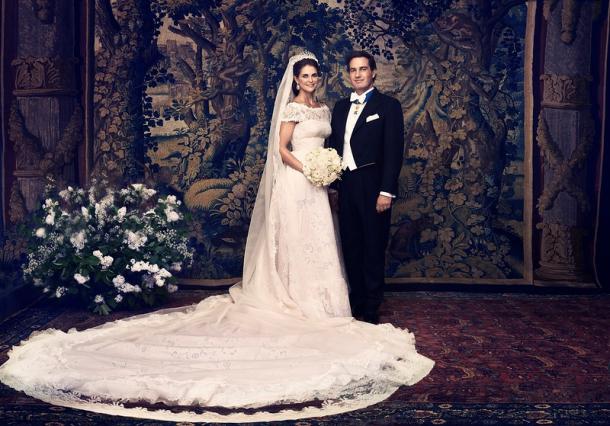 Official wedding photos of the newlyweds have been made in the atrium of the Bernadotte Library in the background of an old tapestry from the collection, created more for the coronation of Queen Christina of Sweden in 1650.