Kate Moss is one of the top models, which are in demand in spite of his age, but she is already 40! Yes, she is in great shape and give up modeling career does not intend to.
It seems that Kate exact anniversary was a success. Not having had time to celebrate his birthday, she received an offer to return to the cherished favorite work - to become the new face of Alexander McQueen.
Despite the long friendly relations with Alexander himself, for 20 years of modeling career, it was her second experience of shooting for McQueen, debut in 2006.
The pictures that have already appeared on the network, the naked eye can see that the popularity of the movie "The Hunger Games" is clearly influenced by shooting images.
Kate - woman from the future: futuristic outfits of black rough skin, plenty of metal accessories in the style of Sarah Burton, and a short, boyish haircut, which only highlights its belligerent attitude.
Title to the subject of the film "The Hunger Games 2 Catching Fire" was justified, since most of the costumes the characters created under the guidance of the house McQueen.
Kate looked very organically, because the other side of the camera is a virtuoso of his craft, popular glossy photographer Steven Klein, in which the lens at different times visited Madonna and Lady Gaga, Brad Pitt and Britney Spears, Rihanna. His works are in great demand - Vogue, W Magazine, Tom Ford, Dolce & Gabbana, Calvin Klein, Nike.
In tandem with the supermodel she worked her mini-double - little yellow-haired doll, a replica of Moss.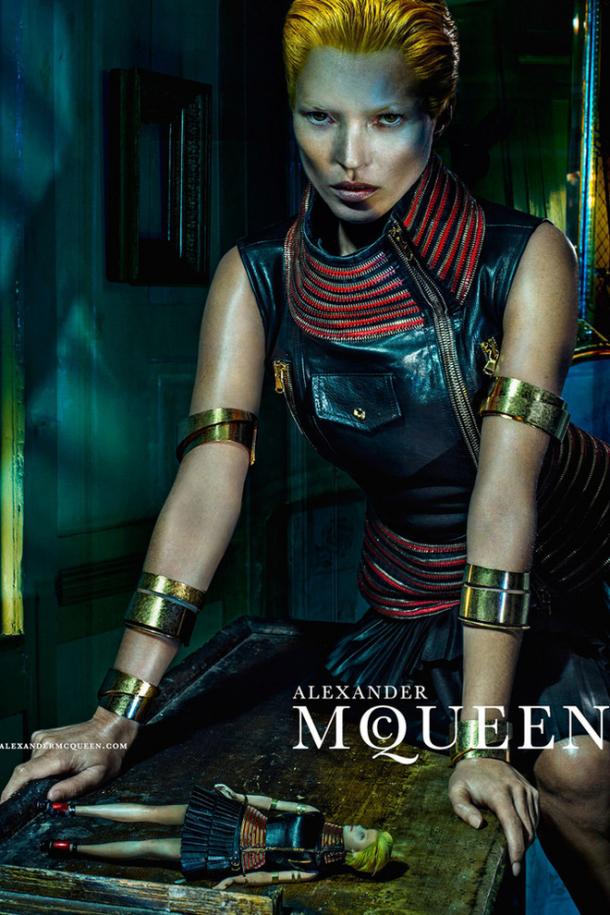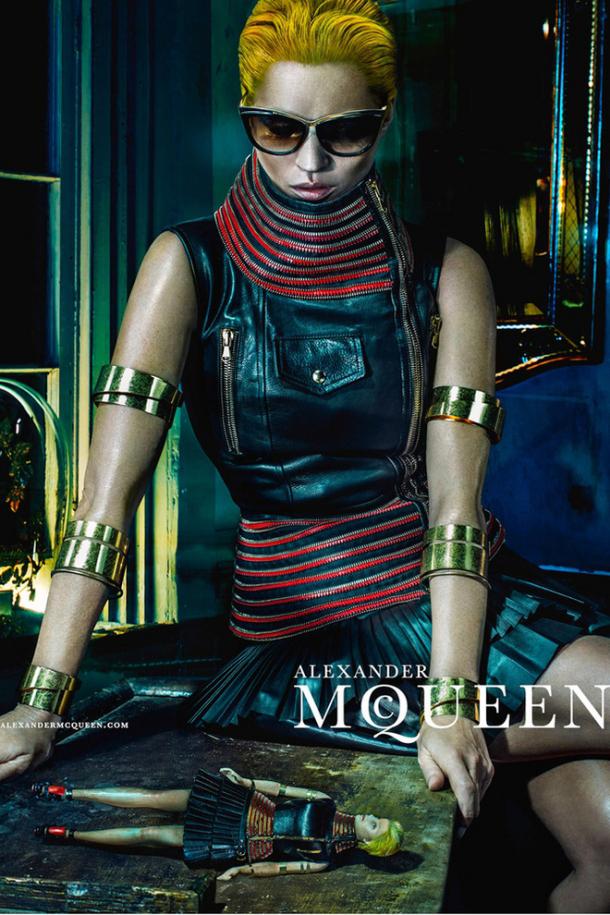 Steven Klein was so fascinated by the process of the work, that based on the footage turned a short film in the spirit of voyeuristic thriller 60 «Peeping Tom», which is available for viewing on the official website of the brand.