Yesterday was published the first photos of the new advertising campaign for underwear Calvin Klein, which appeared in front of us a supermodel 90 Christy Turlington, signed a new contract with the famous brand. And she, for a moment, turned 44 years.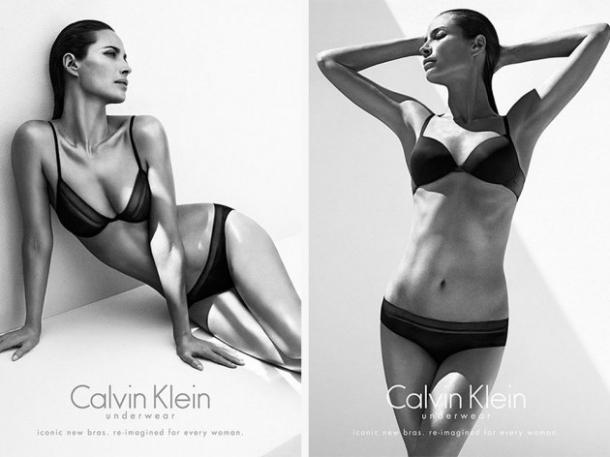 But, as we see, Christy all as immensely beautiful and sexy. This collaboration can be called, this triumphant return, because Turlington has shot for Calvin Klein and has been the face of the brand for 20 years, since 1987. She represented the spirits of Eternity, and, of course, the collection of lingerie and swimwear.
Calvin Klein - is not only a brand name and the name of the designer-founder of the world famous brand. Calvin Klein is still a legend in the art of advertising, which has become almost synonymous with sexuality, and call scandal. CK - these two legendary characters were the real symbol of the era, the explosion in the world of bourgeois morality, as well as the epitome of grace and inner freedom. It is not surprising in a new partnership with Christy Turlington - have no framework of sexuality - is the inner spirit and outer elegance. The lack of prejudice, a progressive perspective on things and sexually attractive minimalism done and make this brand one of the most desirable and popular. Therefore, it is interesting to recall some of the famous faces of the label became the embodiment of his philosophy provocative.
Brooke Shields. 1980.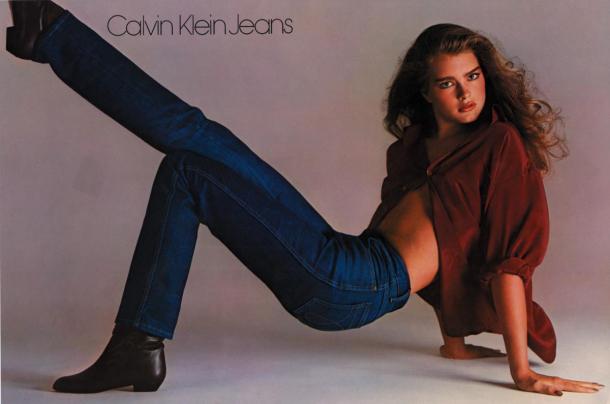 It all started with a young Brooke Shields in tight jeans, "talk" to an advertising poster, "Do you know that between me and my jeans do not? .. This slogan and sexy 15-year-old Brooke literally blew up the consciousness of the public, Calvin Klein was accused of distributing teen pornography sales immediately shot up, and advertising itself in the annals of history as one of the mottos of the sexual revolution.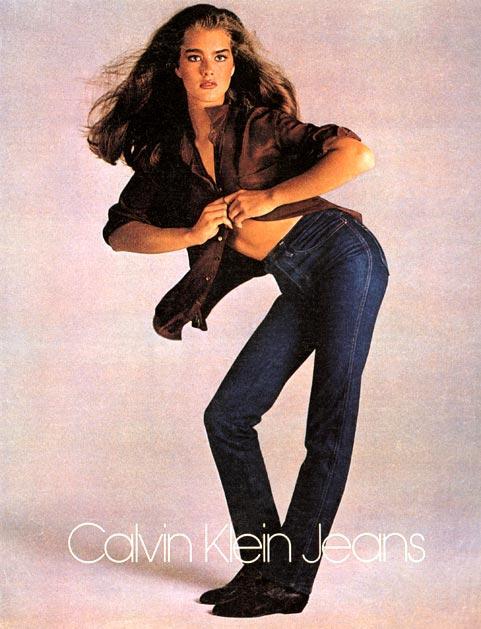 It is precisely this frankness in an advertising campaign with Brooke was the beginning of sexuality and provocation, not only in advertisements of Calvin Klein, but "lit green light" for other brands.
Christy Turlington. 1988.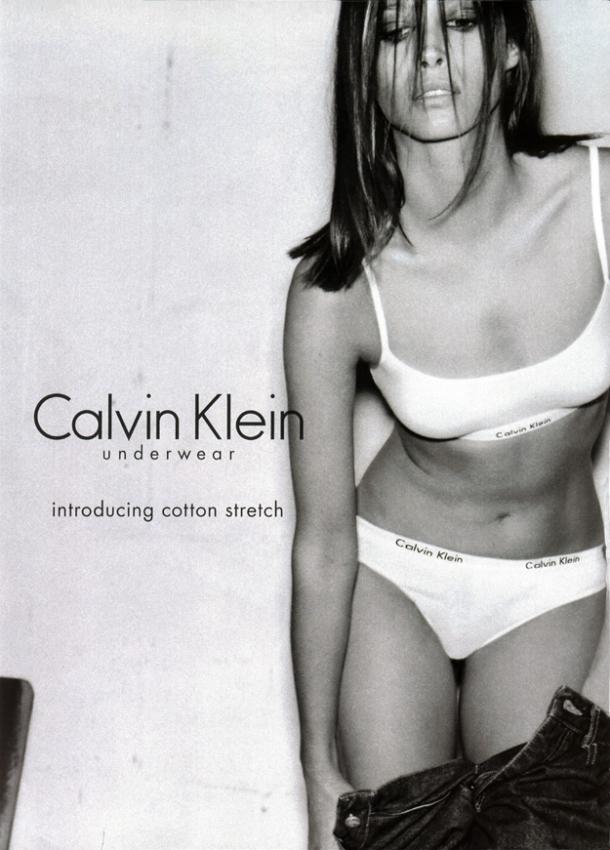 It was impossible not to recall once again the very hero of the occasion. Sexy and incredibly beautiful model in 1987, first appeared on the show Calvin Klein, and a year later became the face of the luxury line of Calvin Klein Collection. Since then, many times Turlington starred in campaigns for the American brand, having worked with such renowned photographers as Steven Meisel, Mario Testino, Peter Lindbergh and Juergen Teller.
Mark Wahlberg. 1992.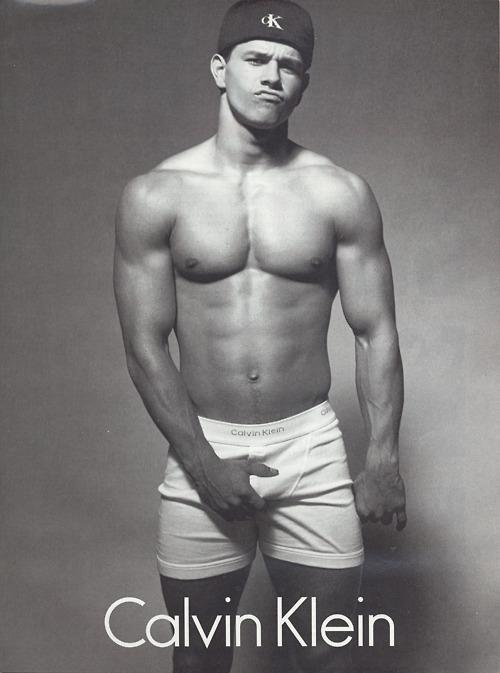 In 1992, Klein again caused shock in the Puritan America. Designer launches advertising campaign, which first shows the half-naked male body. And the billboards with a photo of Mark Wahlberg, placed in the center of Manhettana, caused great excitement among motorists and passers-by. Scandalous designer once again accused of excessive sexuality, and even in the promotion of homosexuality, but it is only in the designer said: My underwear is just created to make people seksualnymi.Prodazhi Calvin Klein again rose sharply, while other fashion houses from this maneuver did advertising their findings. These pictures make it a perfect cube with the press have become truly iconic, and after repeatedly declared the most memorable and sexual advertising.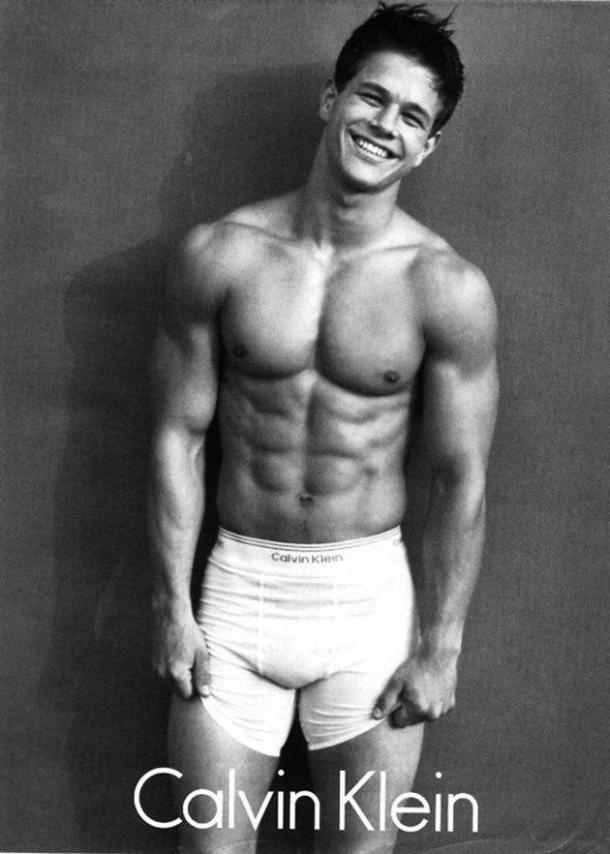 Kate Moss. 1992.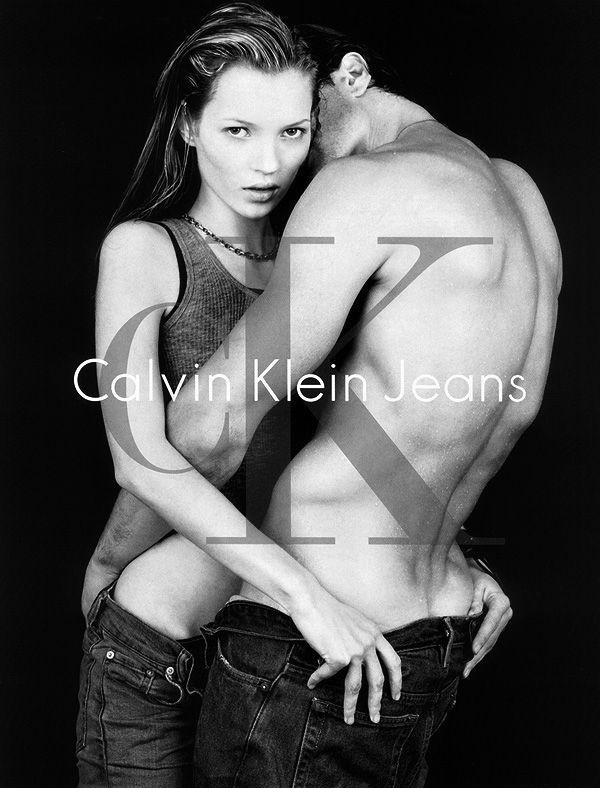 Not only is Mark Wahlberg appeared advertising a shock to the bourgeois public. Sexy challenge was thrown in a couple with a young, aspiring model Kate Moss, whose dizzying career, just started shooting at it with Calvin Klein. Although she was already 18 years old, on a poster she looked very young semi-nude, sexy girl, but that could not disturb the puritanical mores.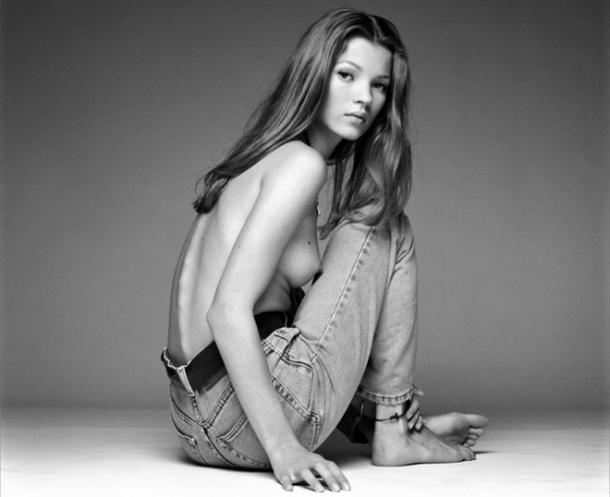 The scandalous image of Kate perfectly fit into the concept of Calvin Klein and, more than anything else, well emphasized provocative aesthetics causing brand advertising projects. For example, the picture for advertising perfume «Obsession» is a clear illustration of this harmonious union. Here, all the emotions are expressed almost one body model as well as the play of light and shadow. It should be noted that all promotional photos of Calvin Klein black and white format, which has become the ideal form for the sexual philosophy of the brand - laconic shots that emphasize directly on the product and, of course, on the body of the model.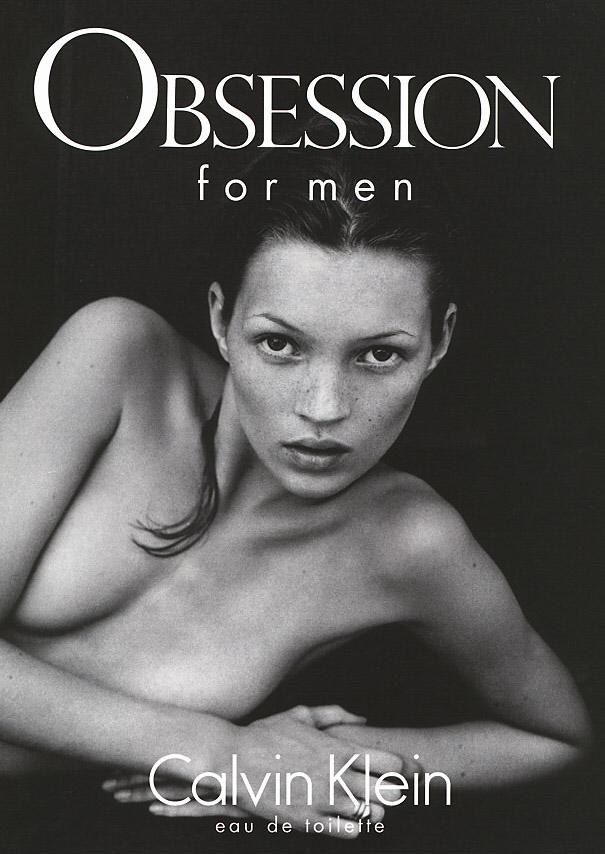 Natalya Vodyanova. 2003.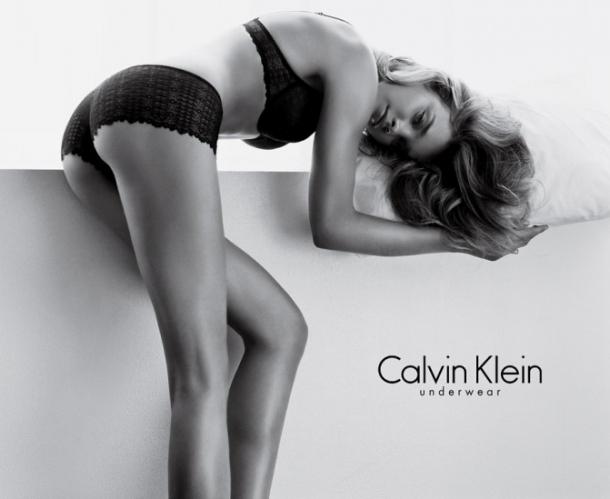 Russian supermodel became the face of the brand in 2003, Calvin Klein has signed a contract with her once to one million dollars. Vodianova is ideally continued the tradition of Keith, slim, elegant and very sexy rebel.
Hilary Swank. 2006.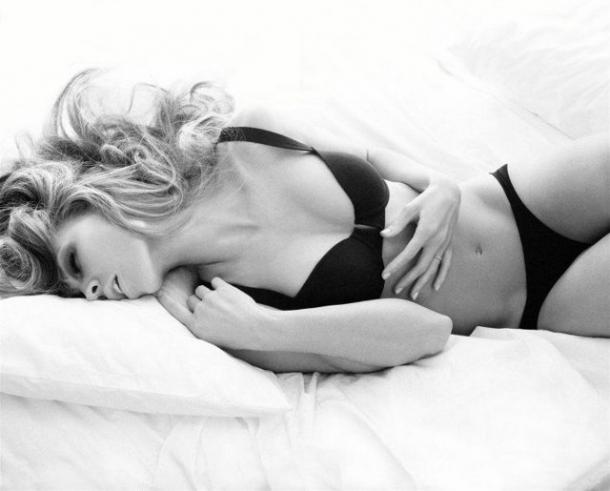 Unexpected turn but Klein won Hilary Swank in the works "Boys Do not Cry" and "Million Dollar Baby," for which she received a well-deserved "Oscar". The designer suggested the actress to play for yourself a completely new role - sexy diva. And Hillary coped well with it.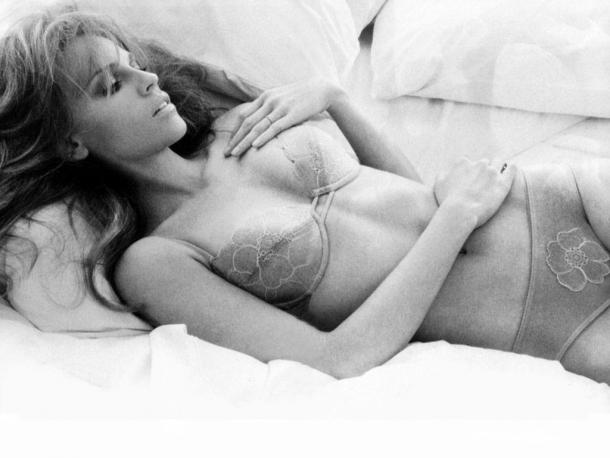 Djimon Hounsou. 2007.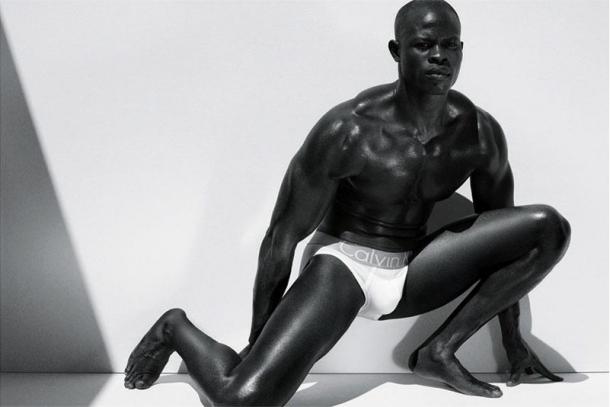 This actor and Oscar nominee became the first black who introduced line of CK underwear for men, which was a new impetus to the development of provocative rebellious areas of the fashion house.
Eva Mendes, 2009.
Again scandal. Even for the Calvin Klein brand this campaign has become a little different. As said Tom Murray, president of the fashion house, they decided this time to abandon the lean models are usually invited to advertise underwear: We went the other way and created a product for women with a curvy shape. As a result, advertising and Eve caused many disturbances and disputes. A movie perfume Secret Obsession Commercial was banned in the United States. Yes, and very long poster hung in New York. This campaign was called and "pornographic" and "sexy as hell." What can I say, Eva Klein lighted not on a child.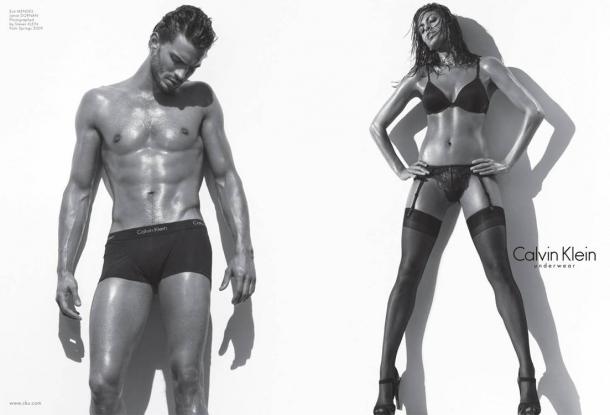 Zoe Soldan. 2010.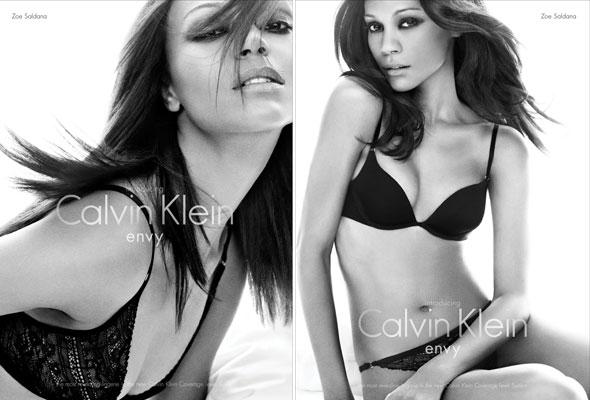 Luxury Zoe Saldana was happy to work with a scandalous fashion house. After all, there is not only a gorgeous body of the actress worked on the brand, but also the brand image riveted attention to its new litsam.Calvin Klein always made a lot of effort to make the incredible advertising campaigns. I am incredibly happy that now my name will be associated with the brand icon, known around the world.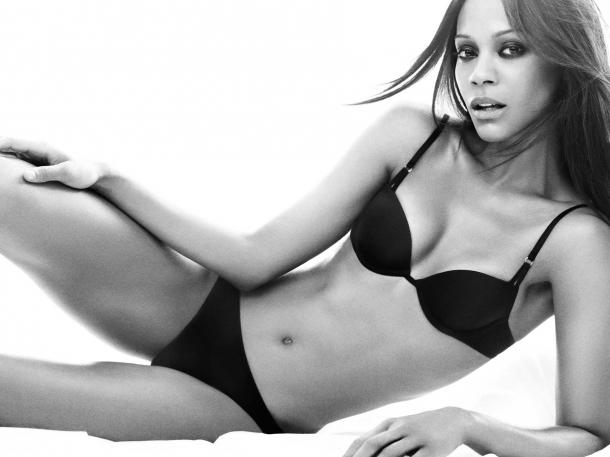 Lara Stone, 2011.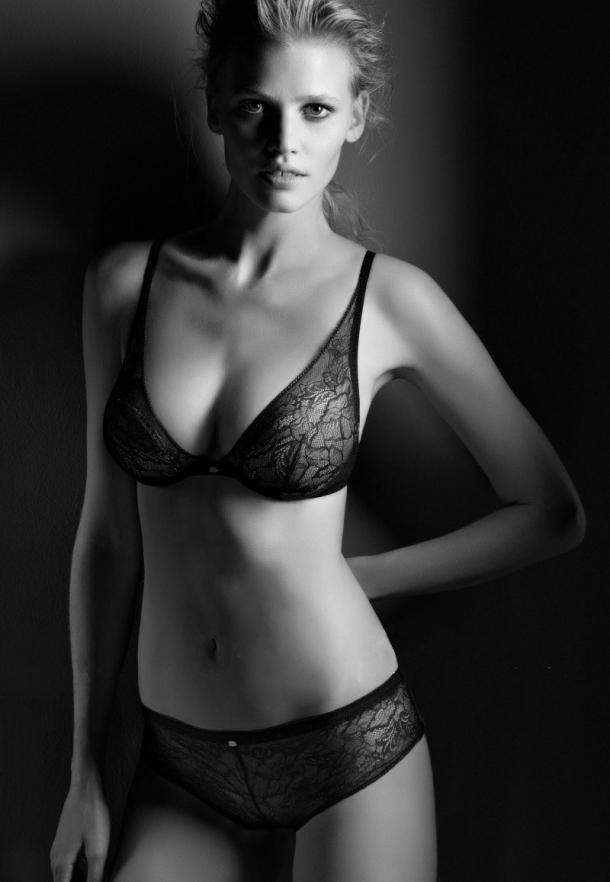 One step away from the usual style of the brand, along with supermodel Lara Stone, but this seksapila not ubavilosLara Stone is one of the highlights of the top models in the world. Its distinct look, more sex appeal resonates with our usual style, and this advertising is becoming more colorful and catchy - said of the new advertising campaign, Tom Murray.