A thin and pretty 28-year-old actress Kate Bosworth has never been considered very beautiful and sexy woman, at least according to the men's magazines, but even so it appreciated such handsome actors like Orlando Bloom (Bosworth met with him for 4 years) and Skargard Alexander, with whom the actress is in a relationship to this day. His film career began in Kate 15 years, so it is not surprising that it is so stable. Almost every year, Bosworth starred in one or two films. I can appreciate the talent of Kate, because I do not ever watch movies with her participation (wanted, but there was no time), but one thing is for sure - it is very beautiful. She has interesting features, unusual (colored) eyes and cute ears (this feature for a long time and I have noticed a small "bulge" does not bother me). And yet she has great style.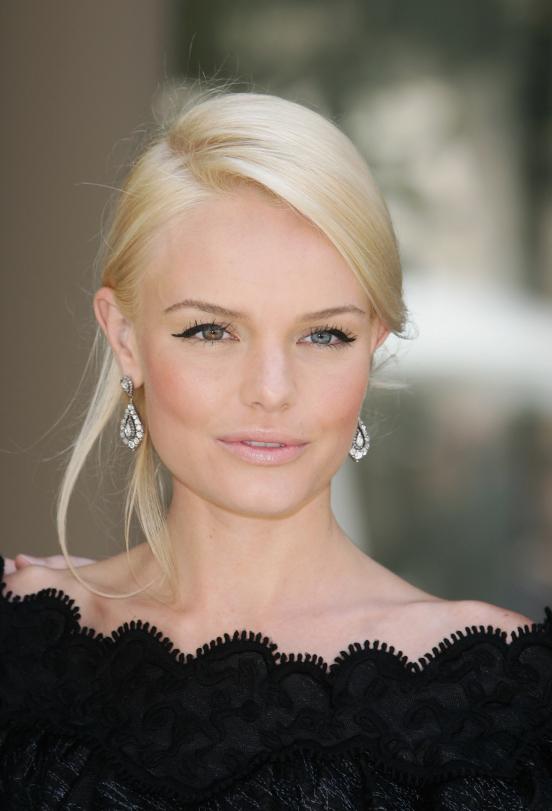 Let's look at this clever and beautiful, looking straight into her eyes. I imagine you make of Kate, which she skillfully uses, highlighting the features of his charming face.
1. Famous protruding ears - is a piquant detail that Kate Bousort does not intend to hide just like her namesake, Kate Hudson. It seems to me that one and the other, such lugs add some sweetness (I hope you understand what I mean ...). Makeup I like, because it skillfully underlined Kate puffy lips and eyes a little fade into the background (otherwise it would be vulgar). Red lipstick is phenomenal in harmony with the dress Kate, to be honest, I'm just in awe (always uneven breathing to a combination of scarlet lipstick and black dress).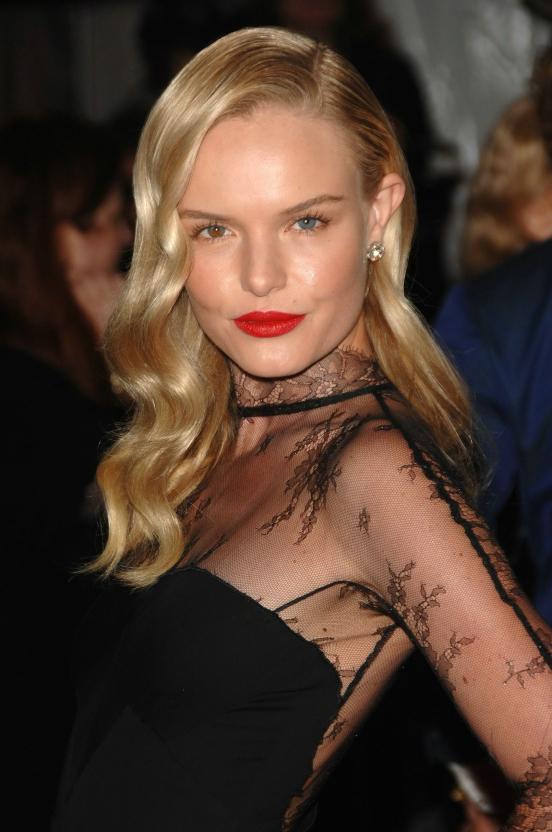 2. Another option is to completely identical make-apom. I like the looks of Kate, but it's just the fear of God ... That's what the selection of dresses inept.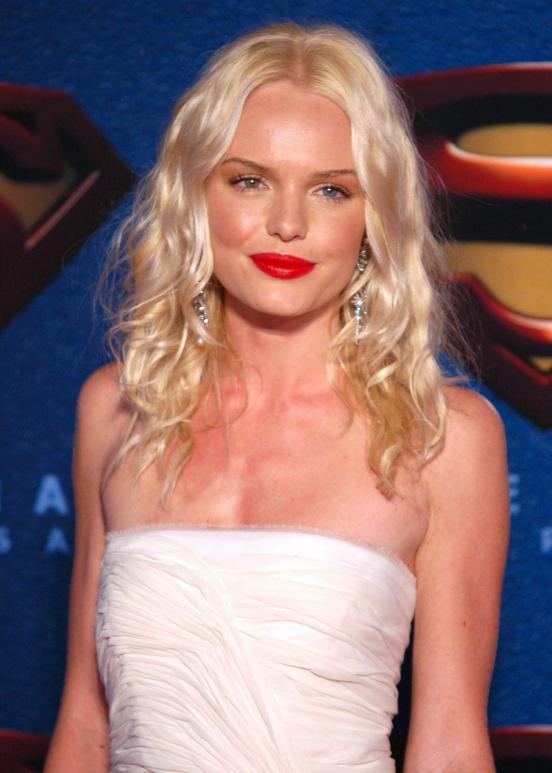 3. Rare to find such eyes. They say that the eyes - a mirror of the soul, so what is the soul of Kate Bosworth !? Interestingly, interesting ... Makeup "drip", so I do not like it. I note that Kate - perhaps the only girl I can not imagine a brunette.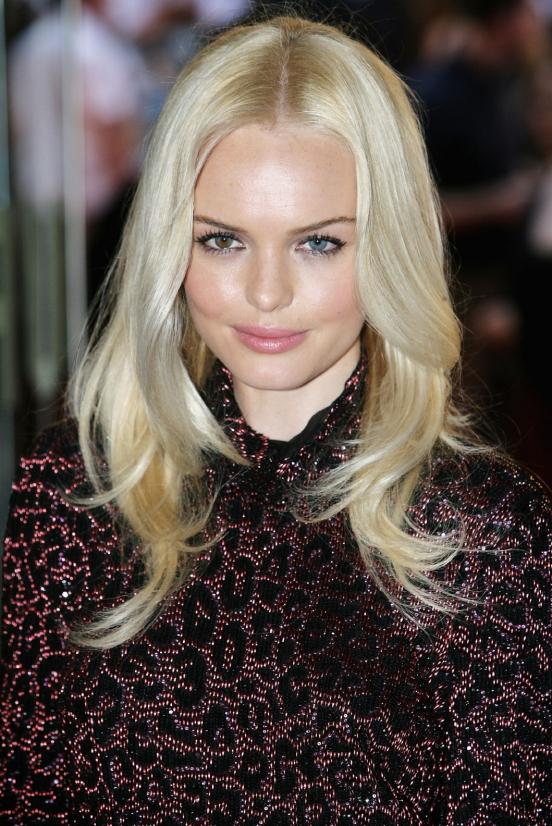 4. On the head can safely nest ... bird go! :) Makeup pretty, but I think that is too thick arrows not for Kate.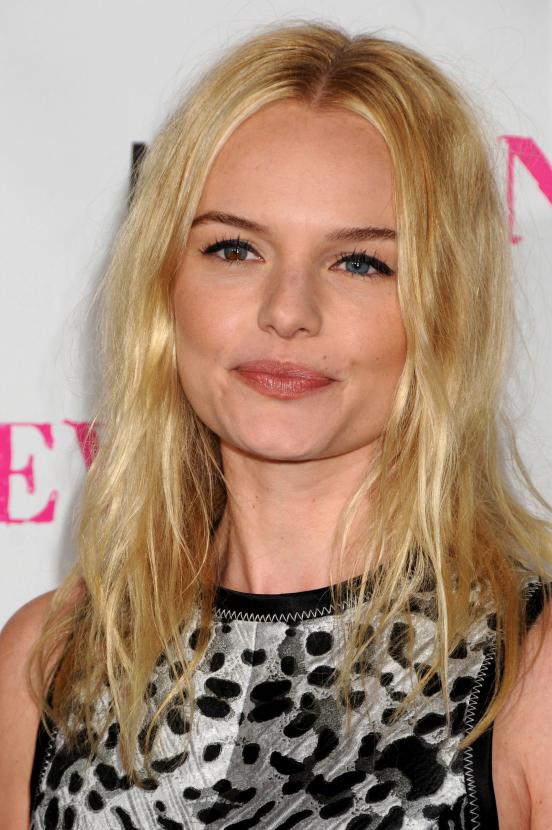 5. Simplicity of lines and clarity of the overall composition - ah, what a beauty! I really like this simple, warm, and I would say fashion (color lipstick in the course) makeup. Kate's adorable! (but I think that she is sooo complicated character).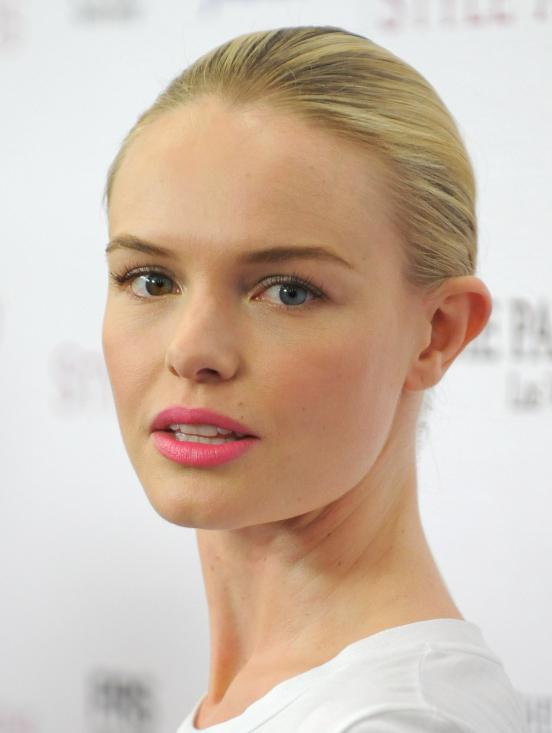 6. Photo unsuccessful, but makeup is not bad, very bad. I think that with the appearance of "reinventing the wheel" is not necessary because you can easily do without a make-up.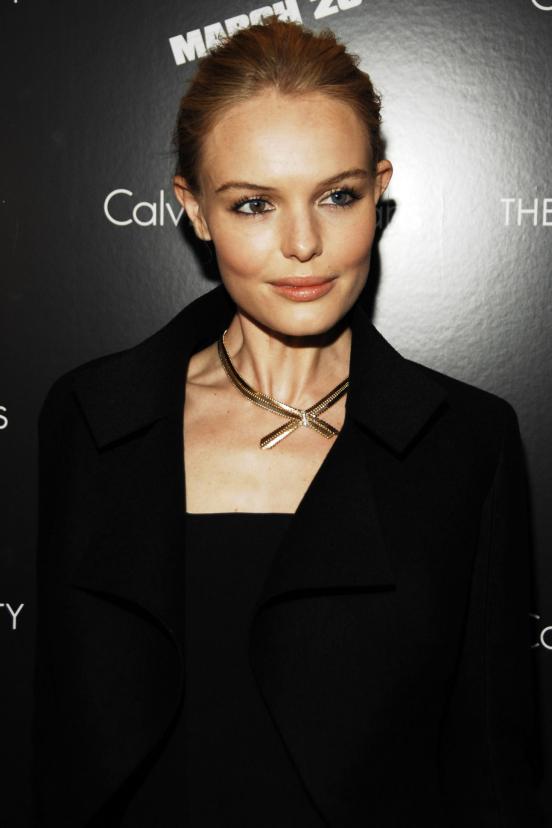 7. I want a haircut !!! But pity the hair ... Kate is very sweet and charming girl, so even a minimum of makeup on the face of it does not spoil. The actress just a big boy, that does not destroy the skin and gives it to "breathe».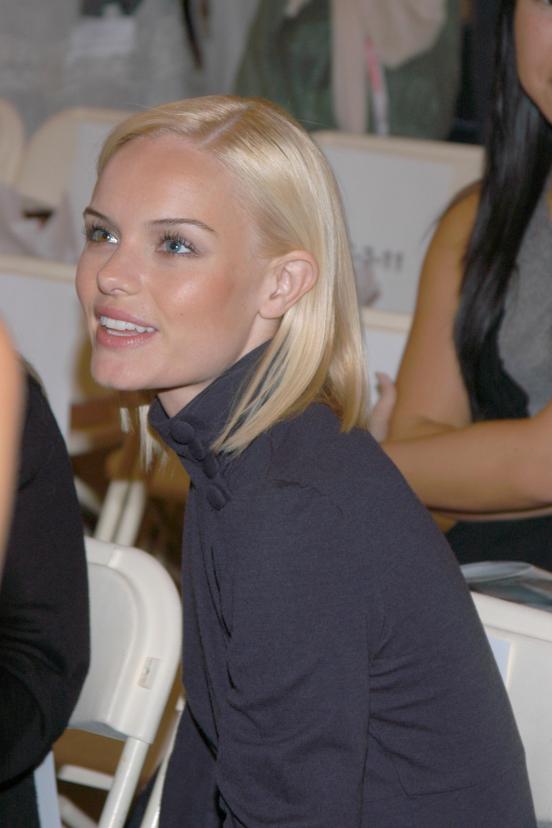 8. Oh, and Kate loves the arrow! The image does not cause any feelings, to be honest. Beautiful woman with good makeup - no more than that.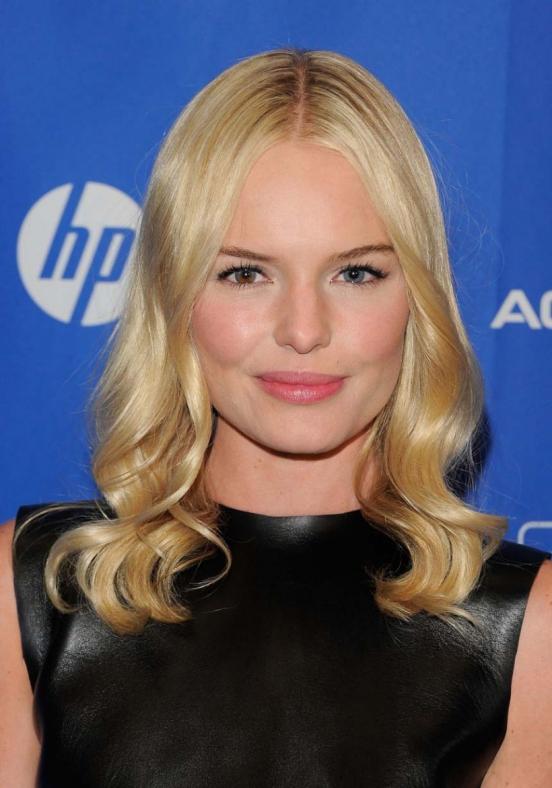 9. I love her taste in clothes. I like the way she dresses in everyday life - simple, low-key, but at the same time with a twist. Makeup in the photo is virtually absent, but the cilia the best!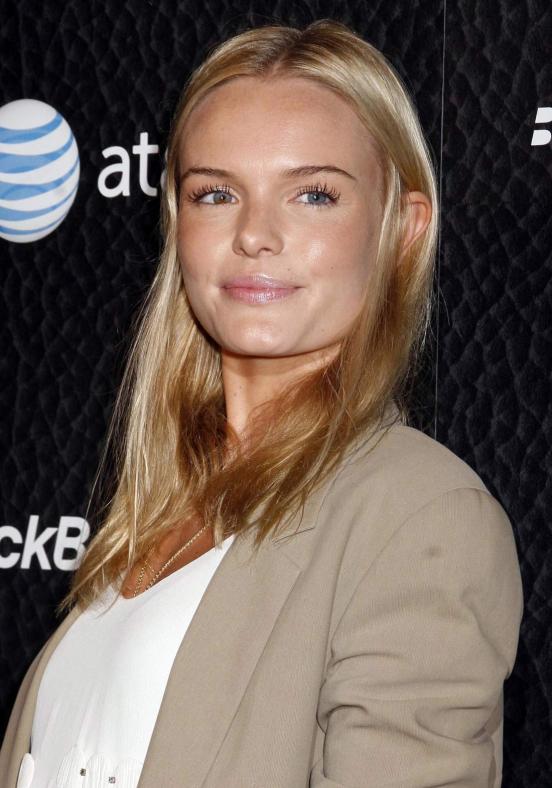 10. It looks like a normal girl, but has in it something attractive ... Here I sit and think "what?". Perfect make-up. Kate often enjoys rich red lipstick, knowing that it is to face it.
11. Wow, very interesting outfit! Makeup favorite - broad arrows. Again, I like make-up on, Kate does not like.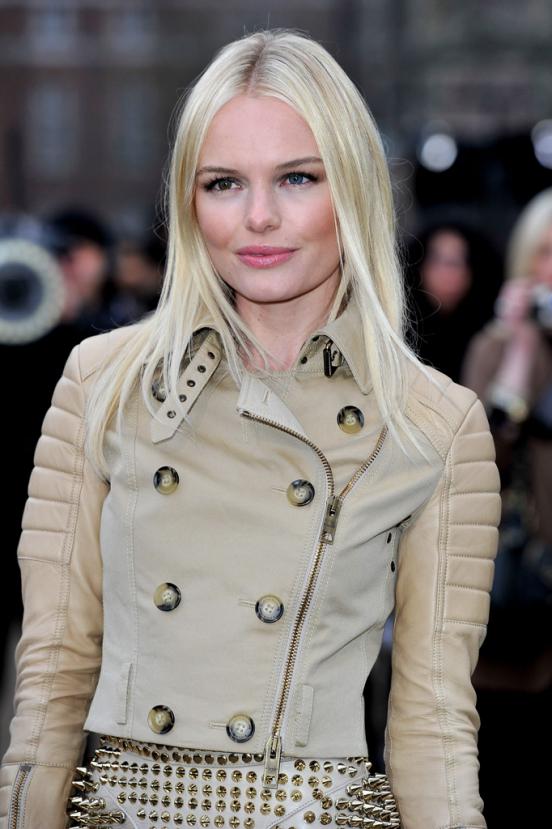 12. Nothing sverhkreativnogo but looks dazzling. Red lipstick and black dress - set of a real lady.
13. Amazing underlined eyes! Different color eye disease called, but I do not understand why (like in this "raznotsvete" person sees well). Kate is a bit like Miranda Kerr (certainly not in appearance, and energy), so no wonder the Hollywood hunk Orlando Bloom after parting with Kate over to the Victoria's Secret model (tipazhnosti still a terrible thing).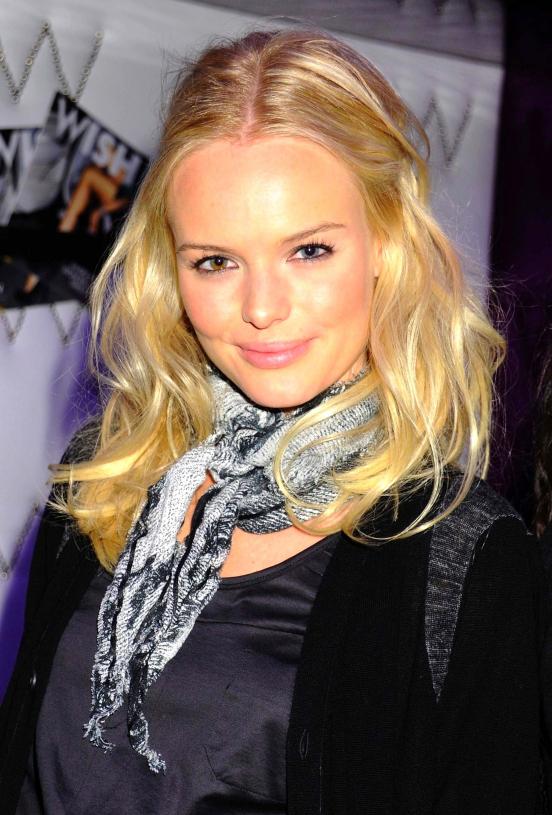 14. Kate had nothing superfluous, it is for minimalism. Makeup in the photo below I have not liked.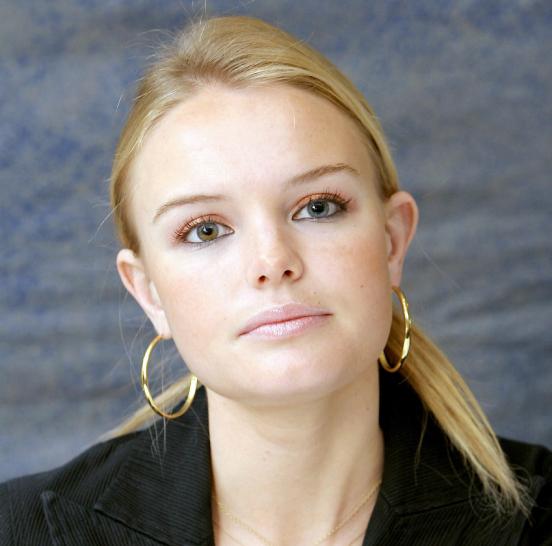 15. Naryadik strange ... sorry lamb (if all that Kate - positive). Perfect hair and beautiful makeup complement the image, which, in general, I did not like.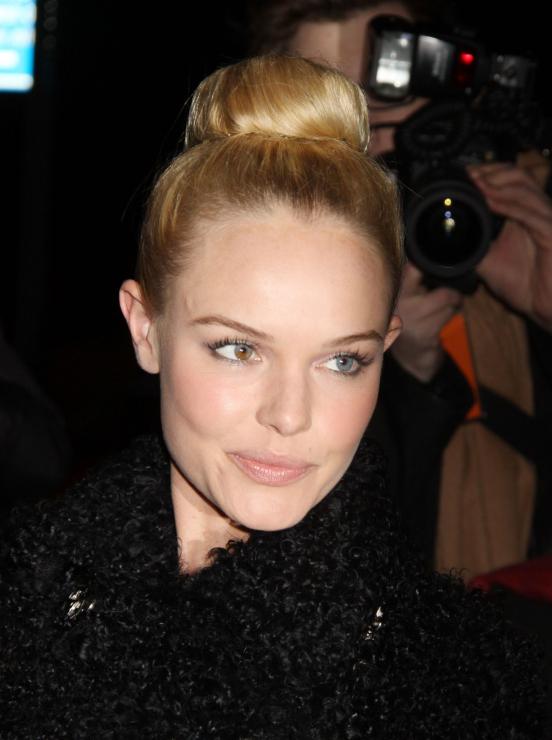 16. masterpiece! Incredibly beautiful image! Well thought out to the smallest detail. I note a stunning hair color, chic earrings, gorgeous makeup and dress color. After this picture, I fell in love with Kate's appearance once and for all.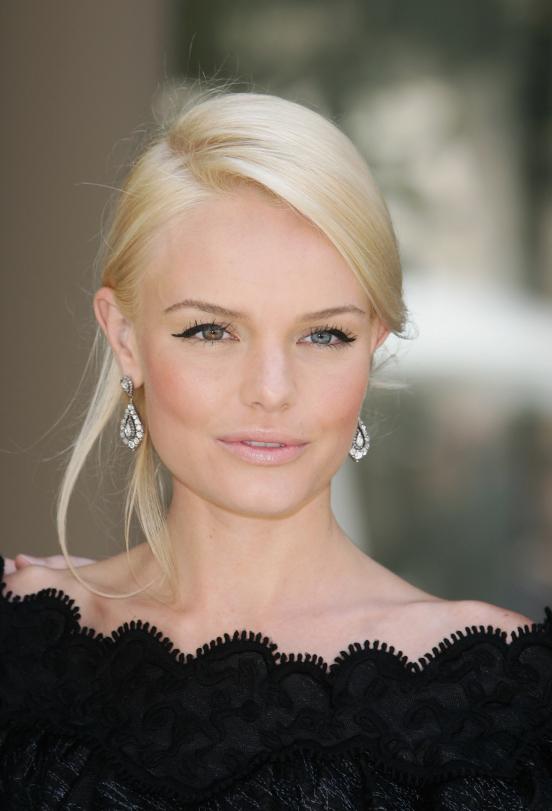 17. Kate very well to pick up the hair. I never thought that her 28 years (power 24). Makeup is good for everyday life, but it can be used at public outlets (if the exterior allows).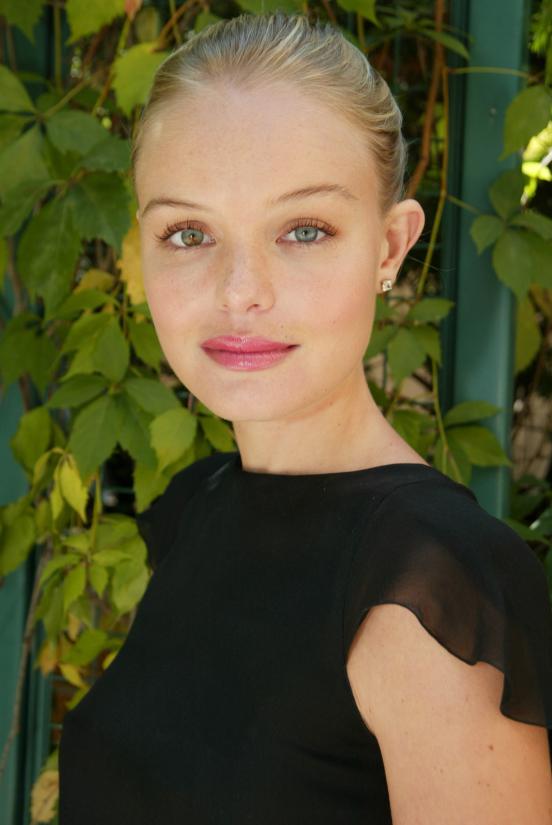 18. I can not understand - it's her natural cilia? If so, they are very cool! In good envy Kate since I never like that cilia do not "will twist».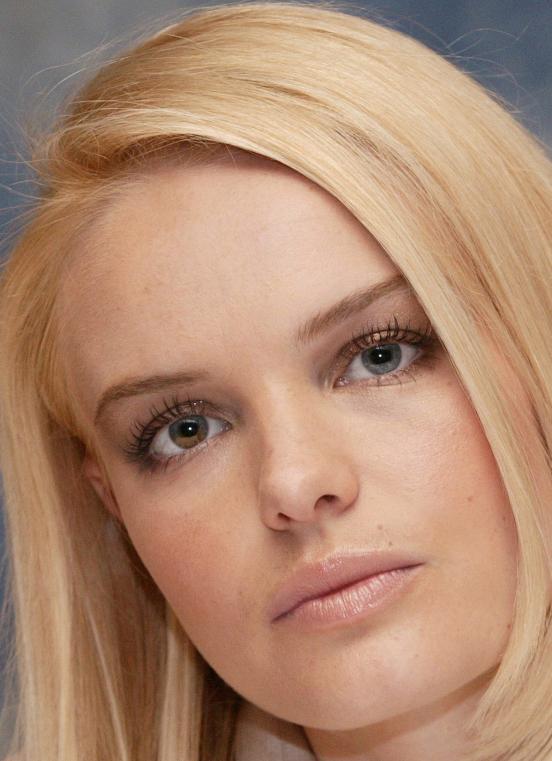 19. In the face of all previous photo marred a bit, but this is not a photo. It looks older not only because of the fine lines, but also because of the facial expressions. I really wonder what kind of actress Kate - talented or not. In the near future, I see a movie with her participation (think Select "Warrior"). Make-up is good, but not like her eyebrows (I for naturalness).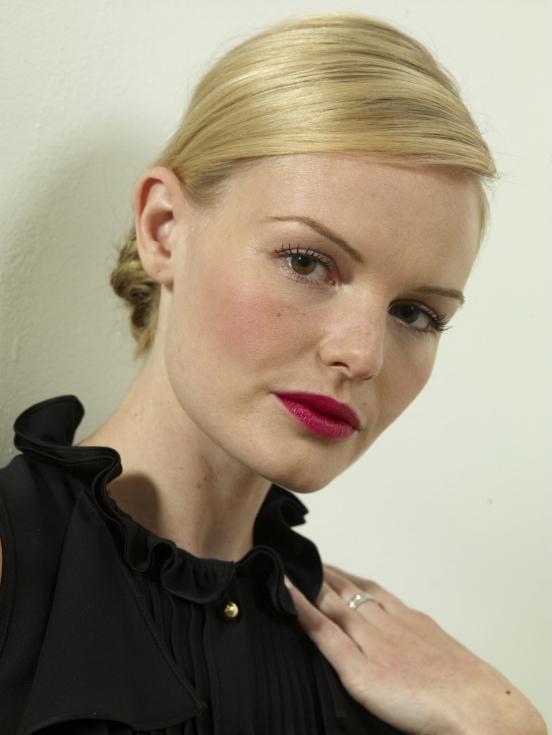 20. Make-up in the spirit of Kate. The only thing that did not like it - the color of the hair (I think Kate is better to be a platinum blonde).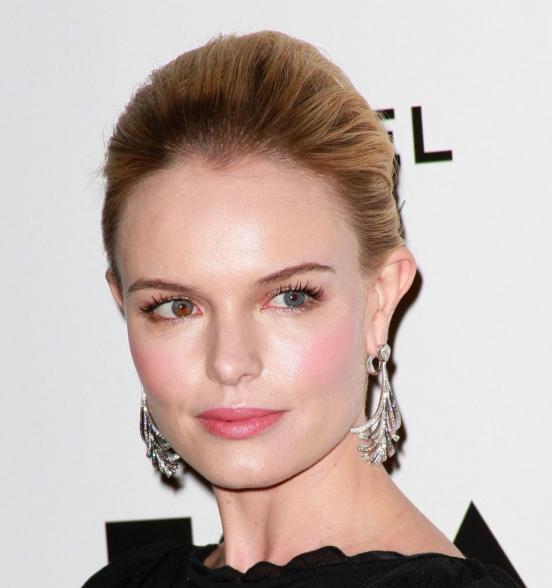 21. It is well-marked with unusual eyes Kate. Excellent mejk.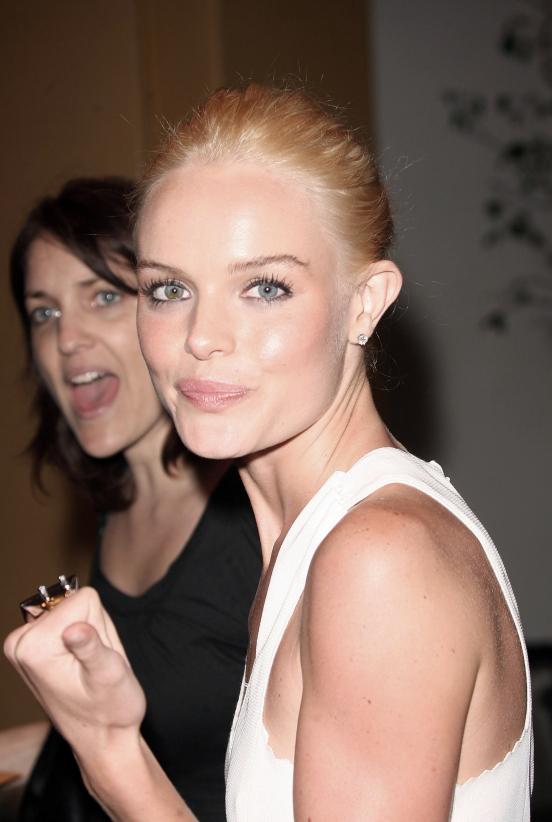 22. Do not give me the rest of its cilia, they look so natural and luxurious, I'm impressed. I guess it's really her cilia rather than overhead and accrued. The image of the exotic, like me.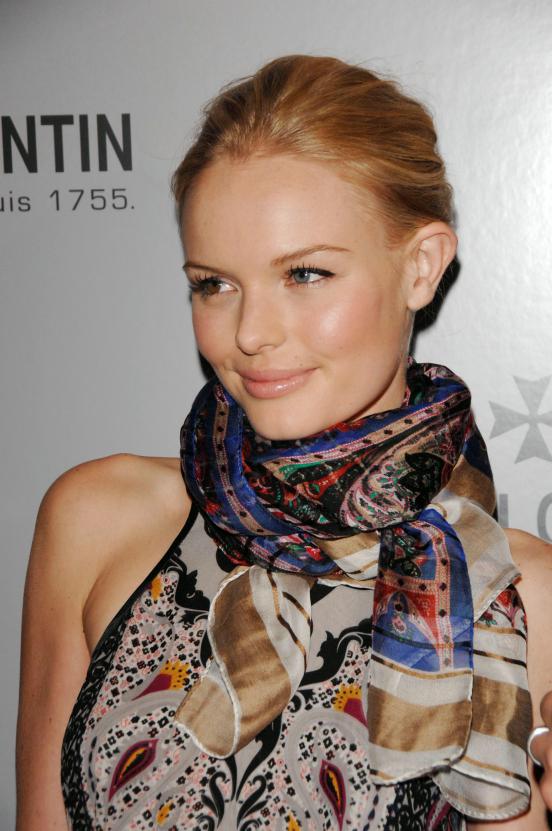 23. Fascinating beautiful! Very nice image. One minus - straps on the dress.
24. All the elegant, but his eyebrows could be left alone (they are already good). I like makeup and dress Kate. I wonder - she picks up clothes, or is the work of stylists? In any case, Kate looks at 100, even in everyday life, so I'm leaning towards the option that it takes a considerable part in the selection.