A thin and pretty 28-year-old actress Kate Bosworth has never been considered very beautiful and sexy woman, at least according to the men's magazines, but even so it appreciated such handsome actors like Orlando Bloom (Bosworth met with him for 4 years) and Skargard Alexander, with whom the actress is in a relationship to this day. His film career began in Kate 15 years, so it is not surprising that it is so stable. Almost every year, Bosworth starred in one or two films. I can appreciate the talent of Kate, because I do not ever watch movies with her participation (wanted, but there was no time), but one thing is for sure - it is very beautiful. She has interesting features, unusual (colored) eyes and cute ears (this feature for a long time and I have noticed a small "bulge" does not bother me). And yet she has great style.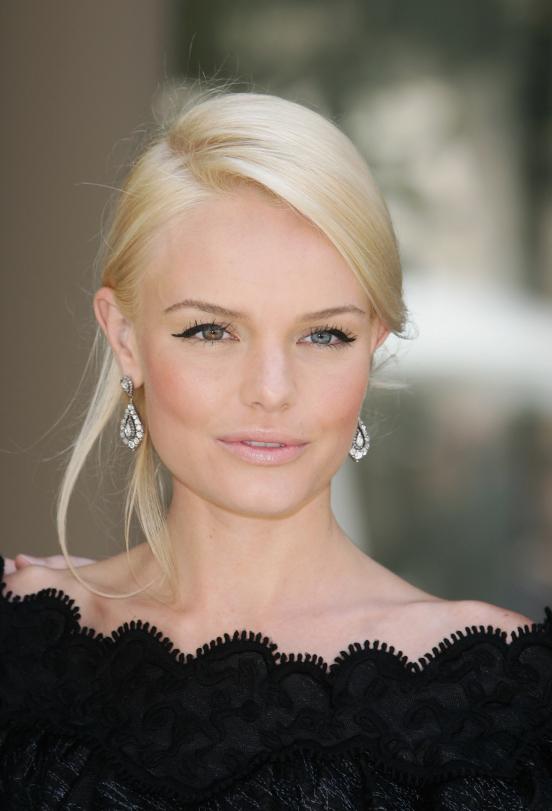 Let's look at this clever and beautiful, looking straight into her eyes. I imagine you make of Kate, which she skillfully uses, highlighting the features of his charming face.
1. Famous protruding ears - is a piquant detail that Kate Bousort does not intend to hide just like her namesake, Kate Hudson. It seems to me that one and the other, such lugs add some sweetness (I hope you understand what I mean ...). Makeup I like, because it skillfully underlined Kate puffy lips and eyes a little fade into the background (otherwise it would be vulgar). Red lipstick is phenomenal in harmony with the dress Kate, to be honest, I'm just in awe (always uneven breathing to a combination of scarlet lipstick and black dress).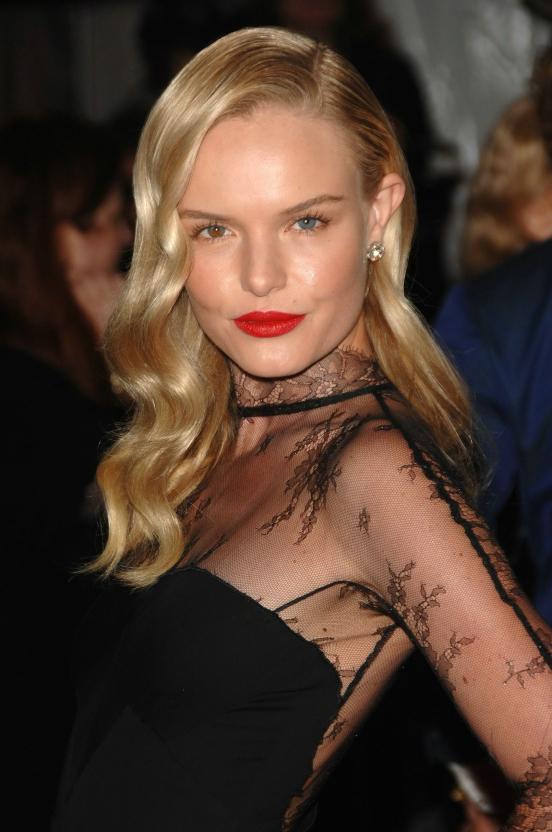 2. Another option is to completely identical make-apom. I like the looks of Kate, but it's just the fear of God ... That's what the selection of dresses inept.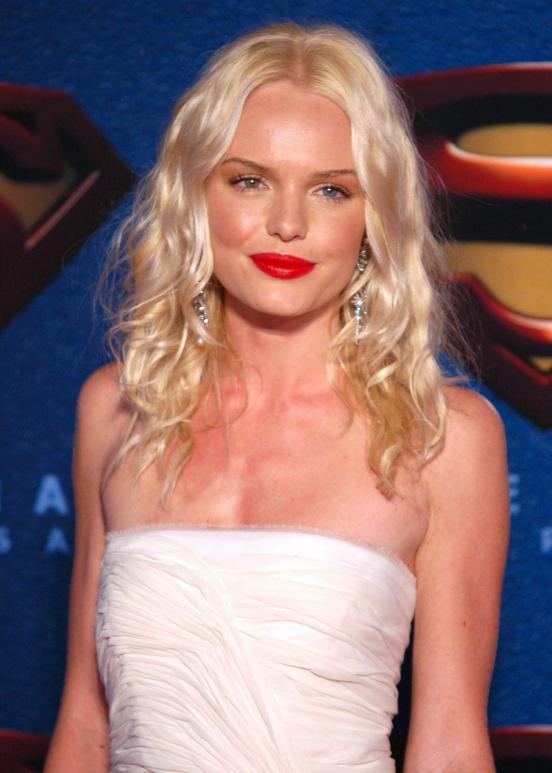 3. Rare to find such eyes. They say that the eyes - a mirror of the soul, so what is the soul of Kate Bosworth !? Interestingly, interesting ... Makeup "drip", so I do not like it. I note that Kate - perhaps the only girl I can not imagine a brunette.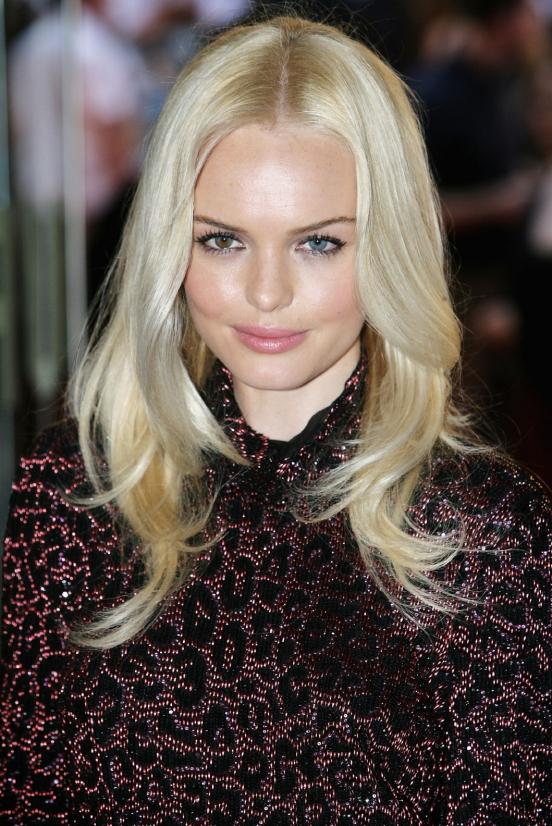 4. On the head can safely nest ... bird go! :) Makeup pretty, but I think that is too thick arrows not for Kate.