Continuation of the first part of the story about Alexander McQueen.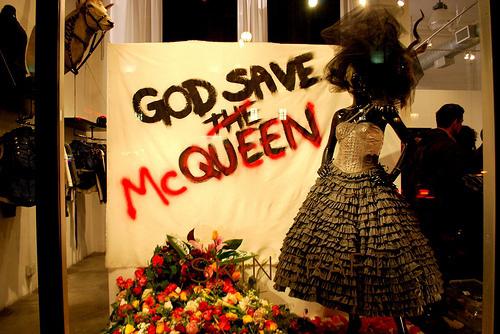 Alexander was always drawn to him that fine line that separated our world and the world of the hereafter. And, apparently, he found a narrow gap, a gap in the "fence", from which derives its inspiration. Alexander often resorted to images of supernatural forces: witches and ghosts. A skull has become the trademark of the house McQueen.
I love McQueen. I loved it and I will love you forever, this is one of the few provisions, which I'm sure. He brought to tears, to cries of indignation, to cries of admiration. Alexander McQueen touches a nerve, which is why it is such a resonance in the society. You can not love him, McQueen nobody made him well treated. You can assume that each of his course was laid out and cleverly planned. You can even think of as Alexander Vasilyev: "Unfortunately, McQueen - one of those who flashed and went out." Or you can say that McQueen is not for you. But it must be admitted that he created art, even shocking and dark, but it turned over the minds of people, influenced the fashion world the past 15 years.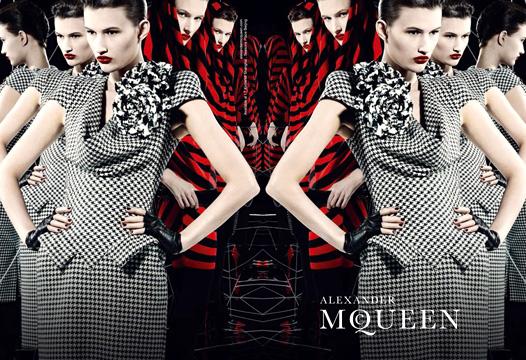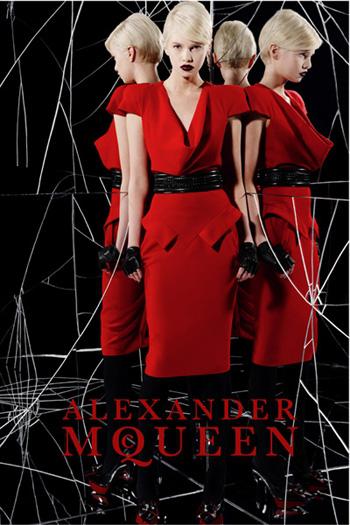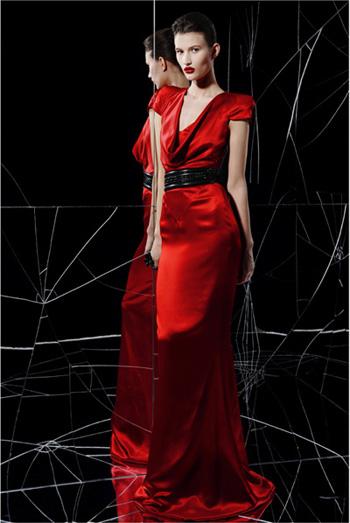 "Plato's Atlantis»: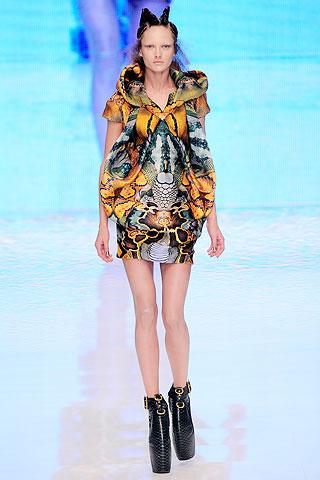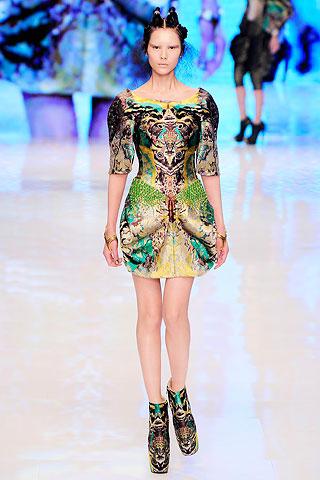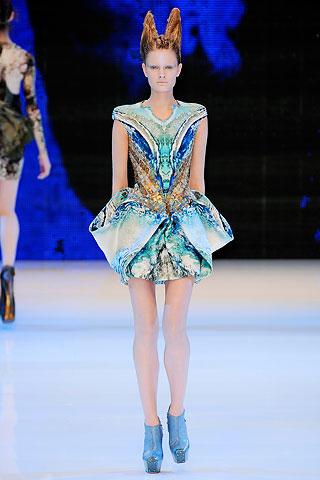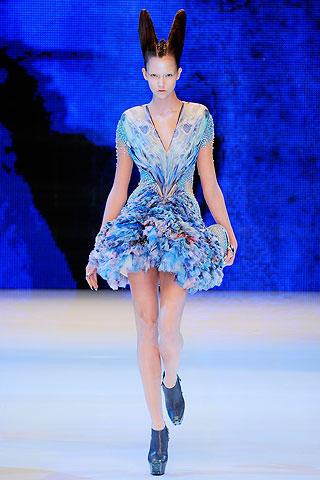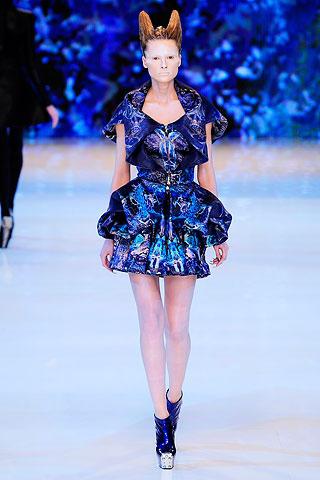 I love McQueen in the fact that he is very attentive to detail.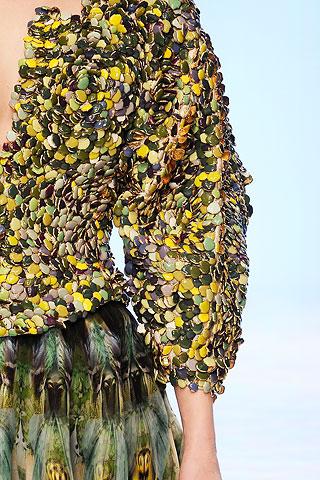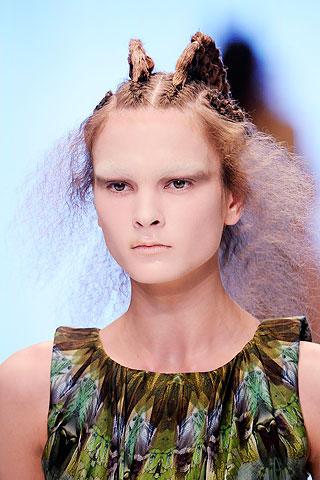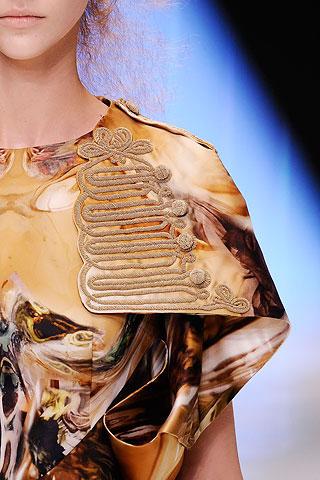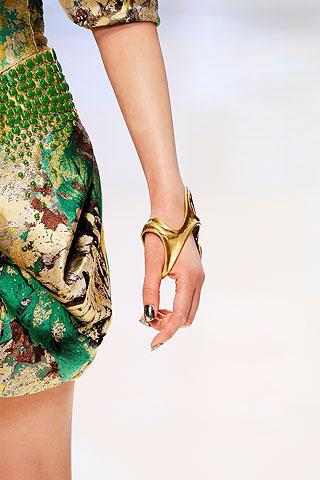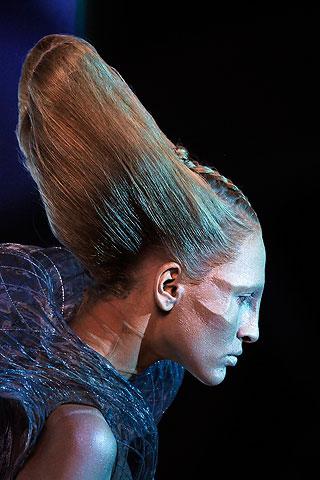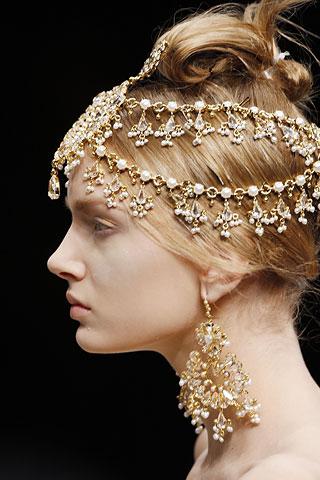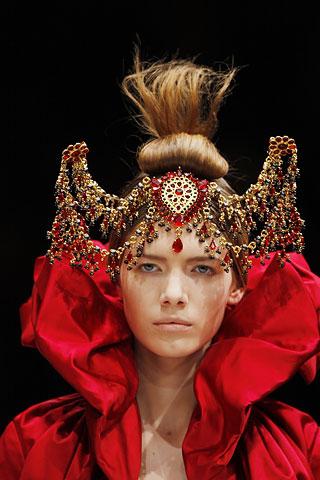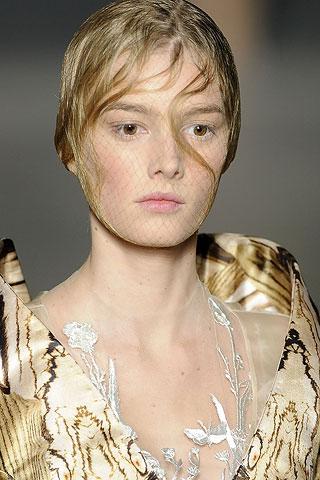 And shows Alexander - perfection. Early impressions he brought to the theatrical presentation.
However, it suits themselves are influenced by the theatrical spirit. It is not surprising, because McQueen worked as costume designer in theater workshop Angels & Bermans.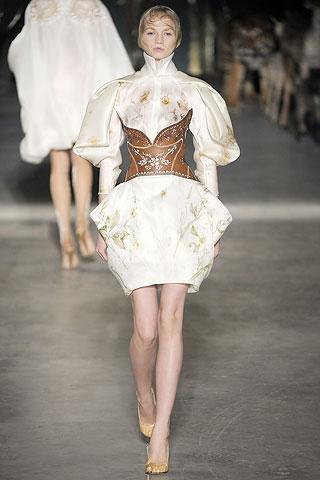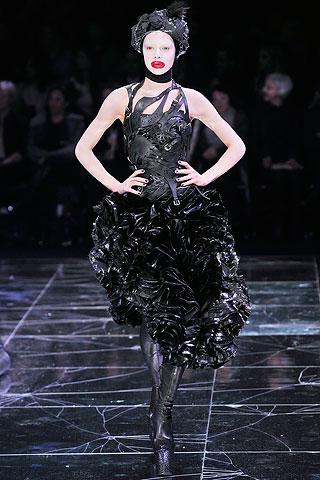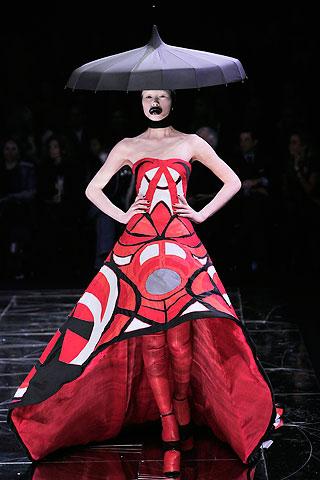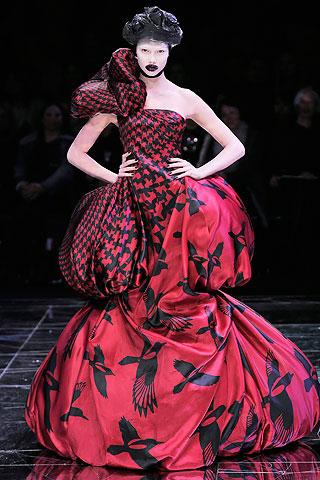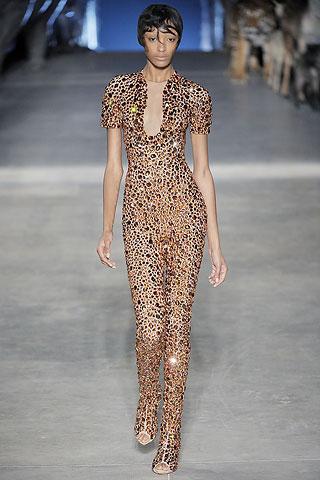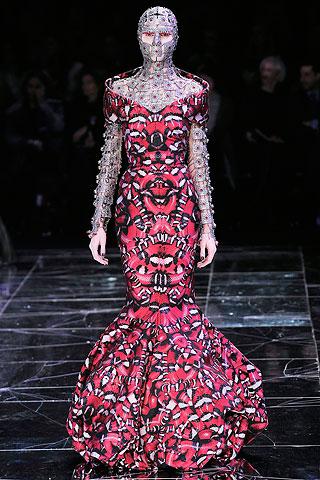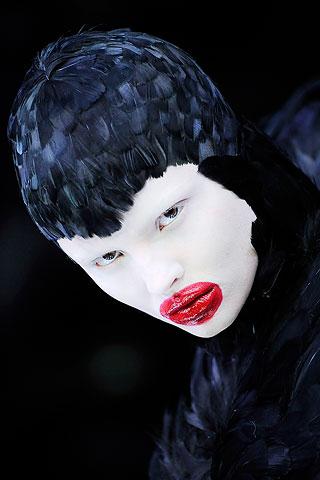 Many recognize that McQueen dress - beautiful. But at the same time, say they do not understand his shoes. It is true. Footwear complex, unusual and often do not "wearable" so that some models (Abby Lee, Sasha Pivovarova) refuse to parade at the shows.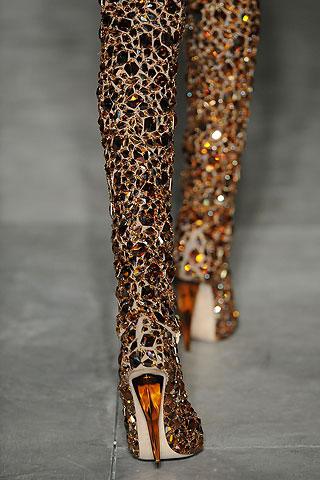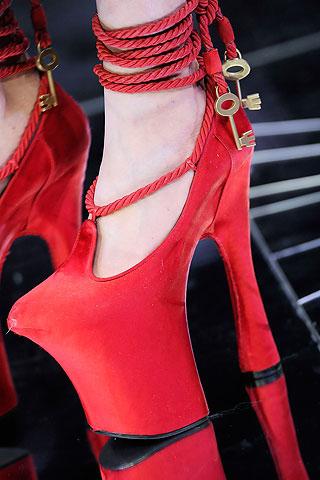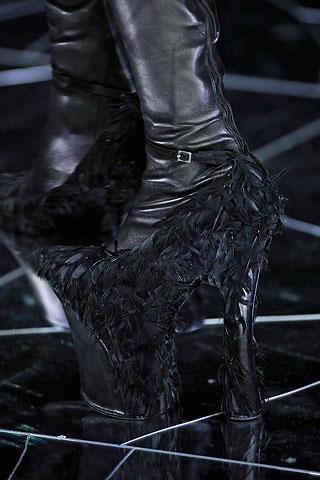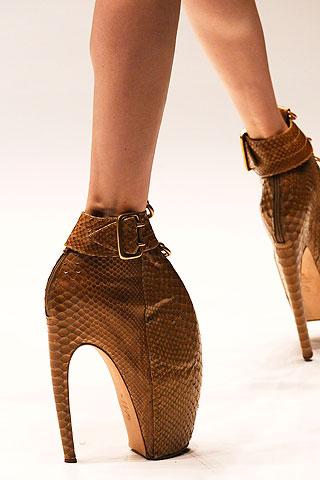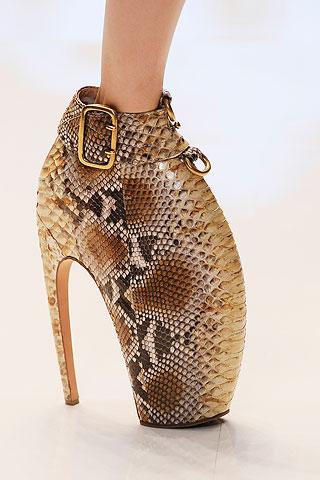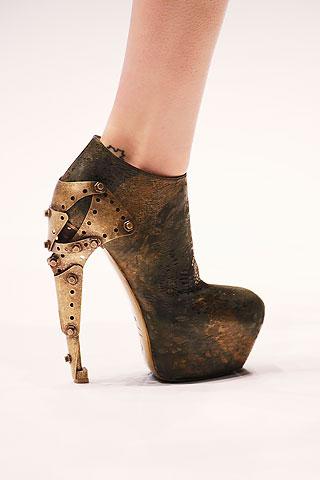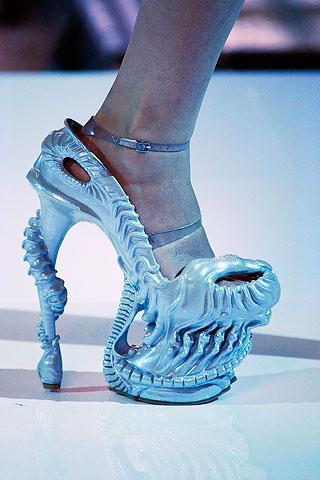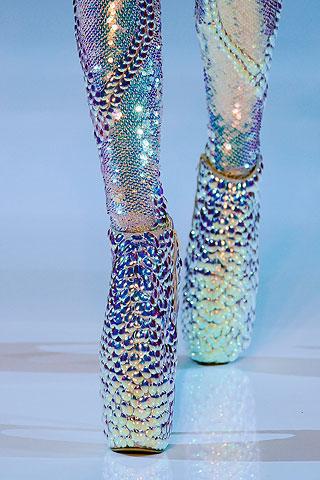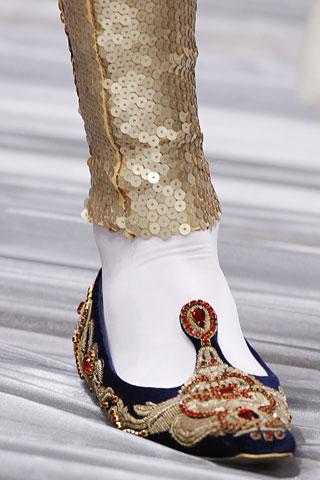 However, Daphne Guinness and Lady Gaga are not afraid McQueen shoes.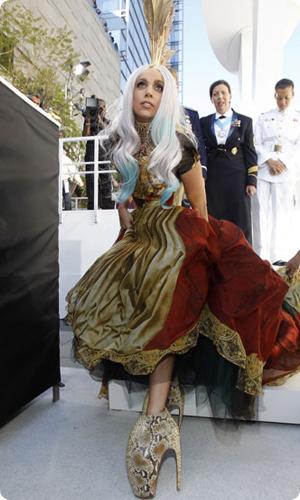 In fact, many stars at least once so worn outfit this brand. One of his longtime fans - Sarah Jessica Parker.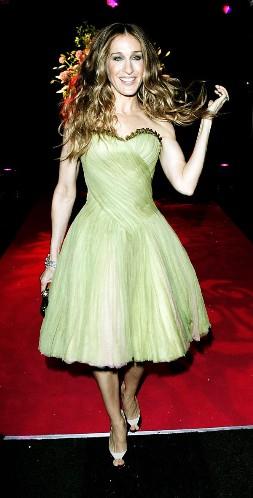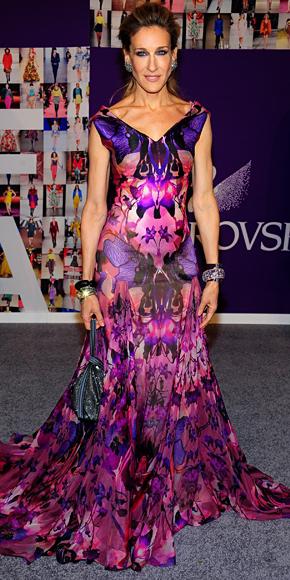 But my favorite look in a dress from McQueen owned Camilla Belle. In my opinion it is perfectly combined with the low-key dress shoes and gray clutch.
Freida Pinto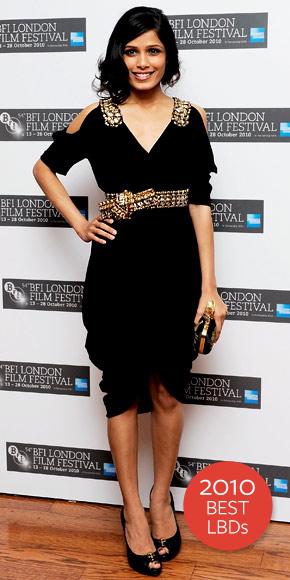 Michelle Obama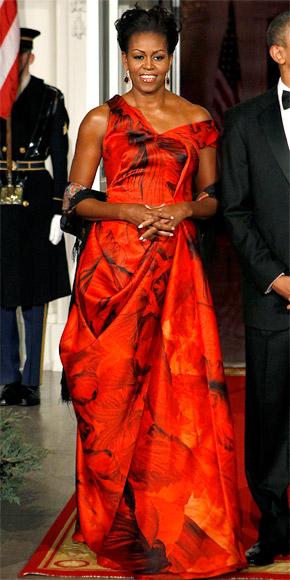 Mila Kunis
Blake Lively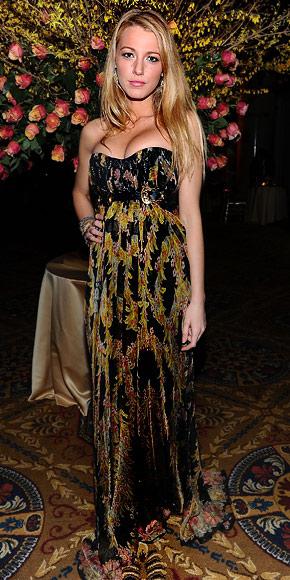 Kim Kardashian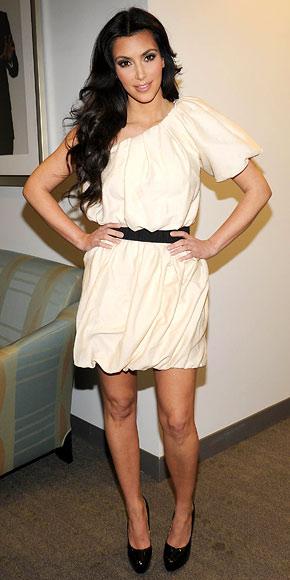 Sandra Bullock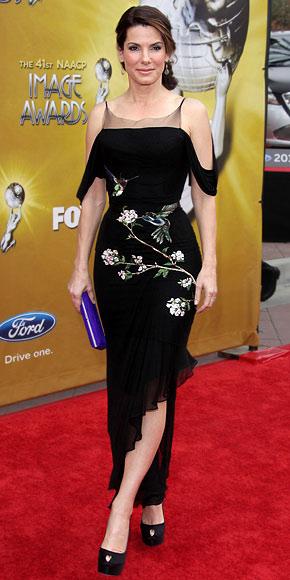 Salma Hayek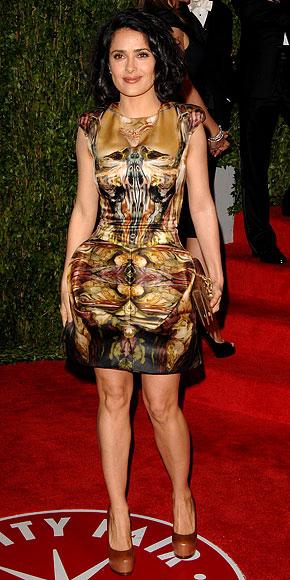 Jennifer Aniston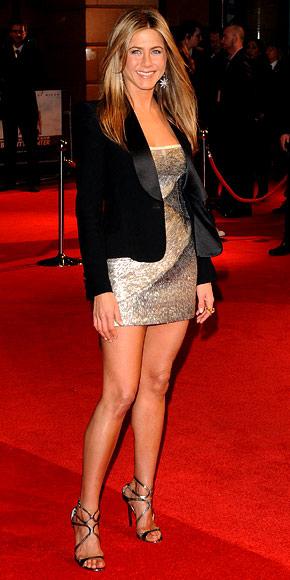 Cate Blanchett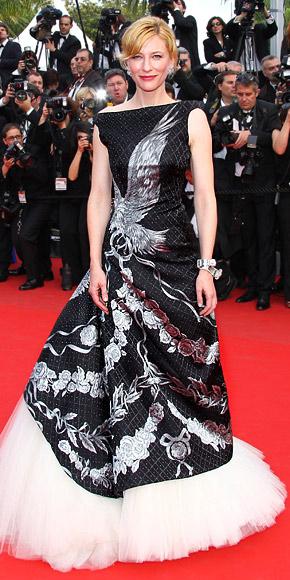 Eva Green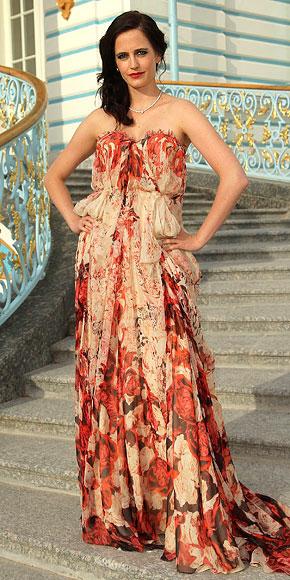 Julianne Moore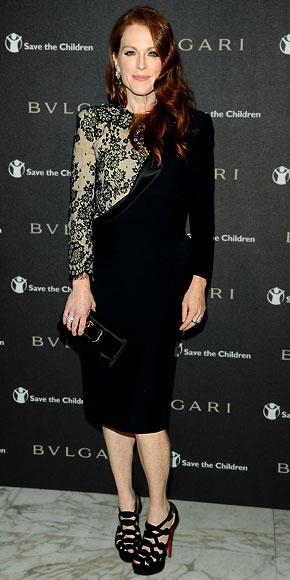 Emma Watson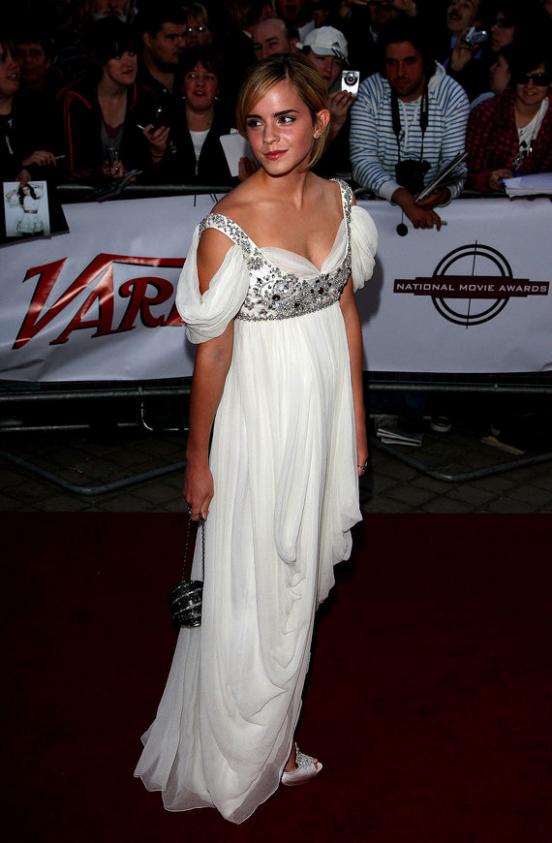 Pink
& Lt;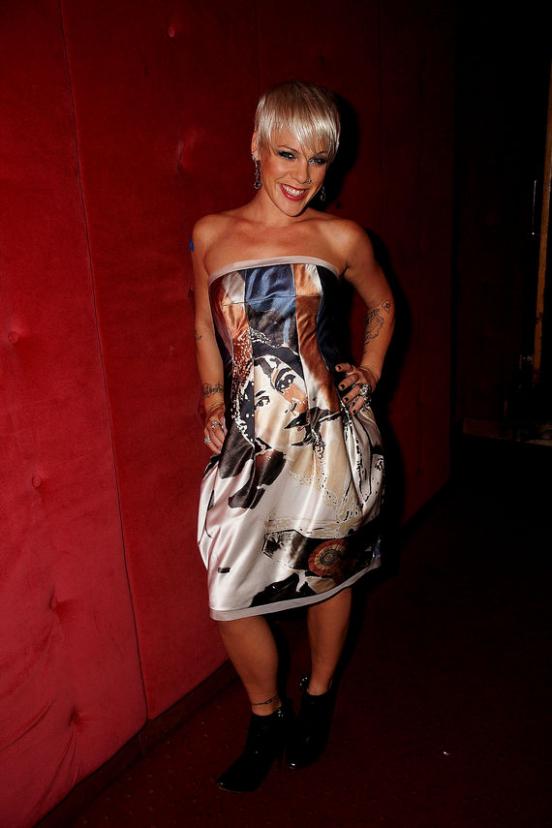 Drew Barrymore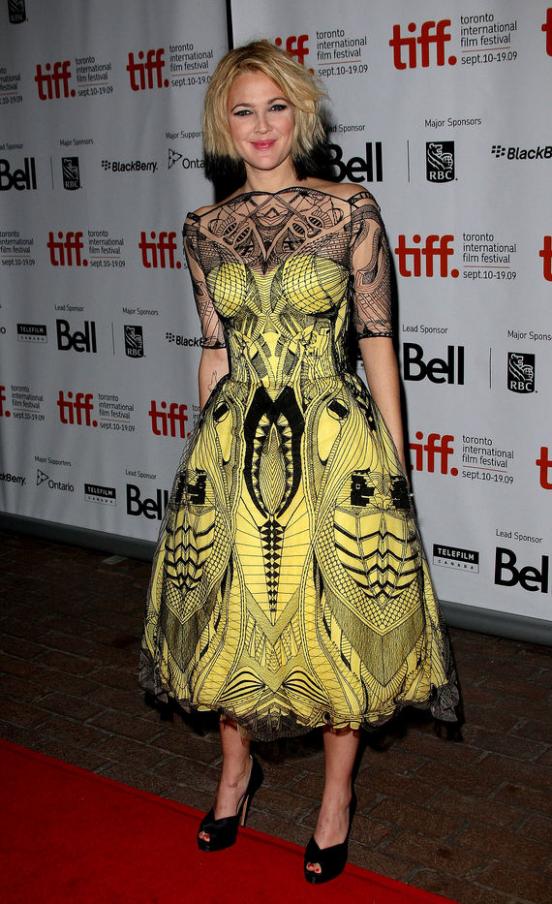 Olsen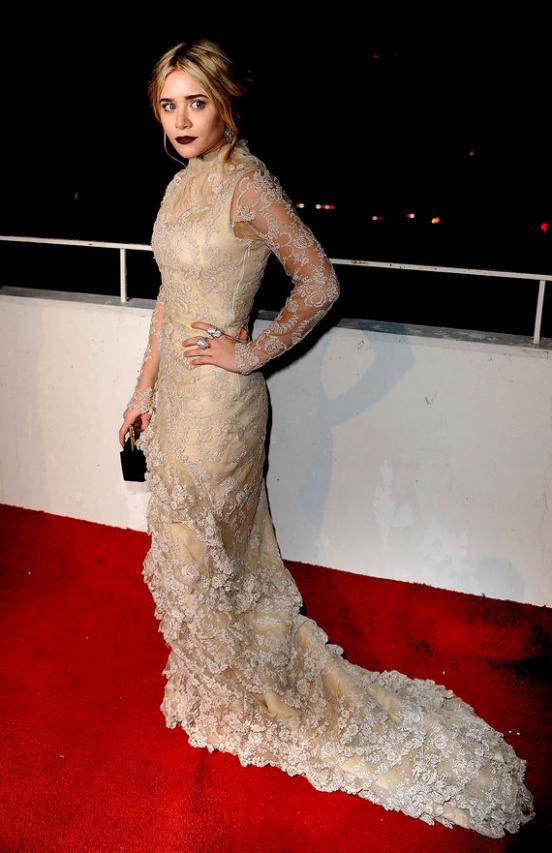 Rihanna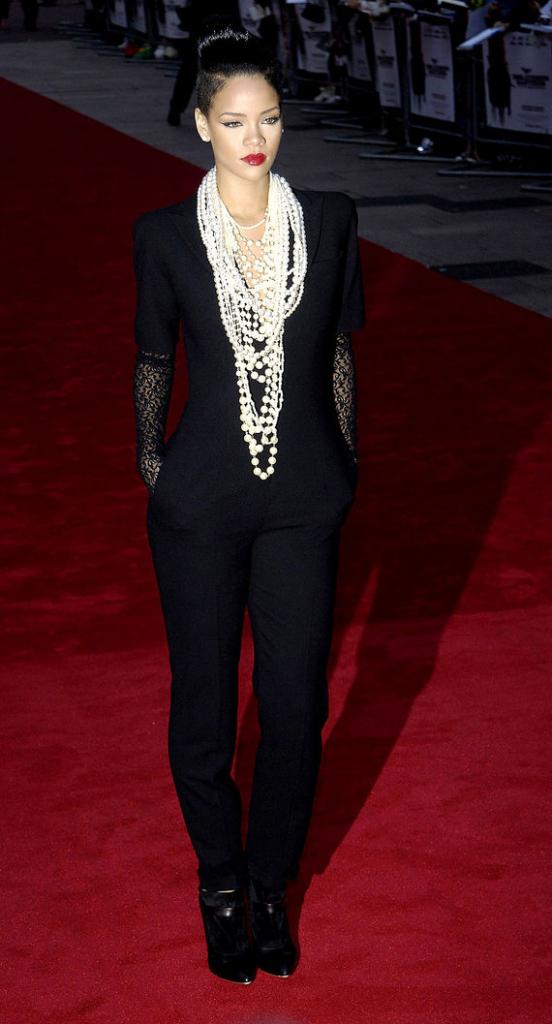 Sandra Bullock
My favorite collection - his last. Take a look and see for yourself why.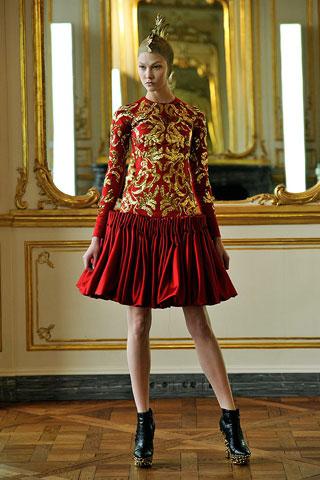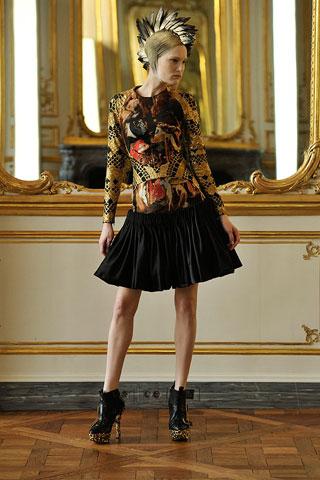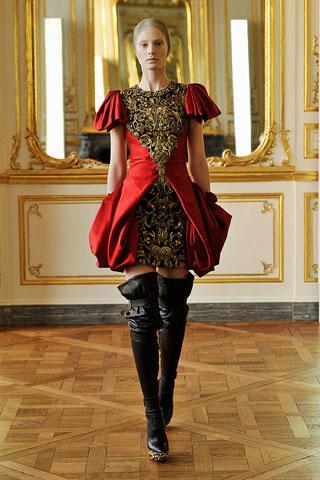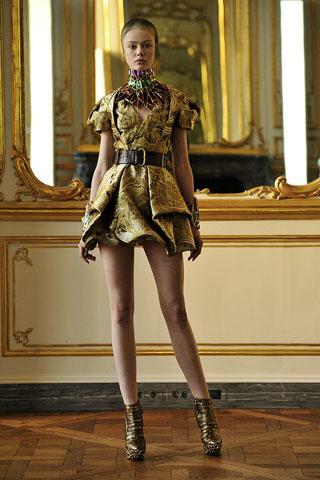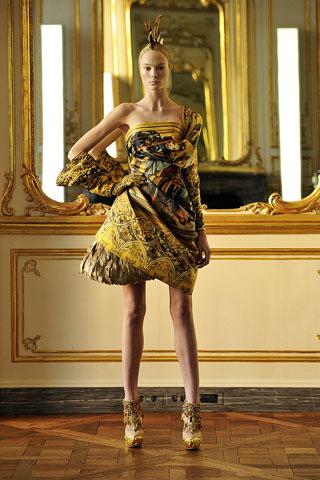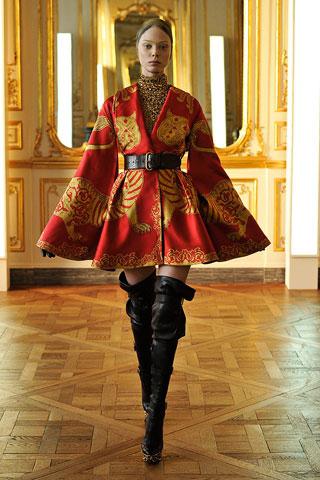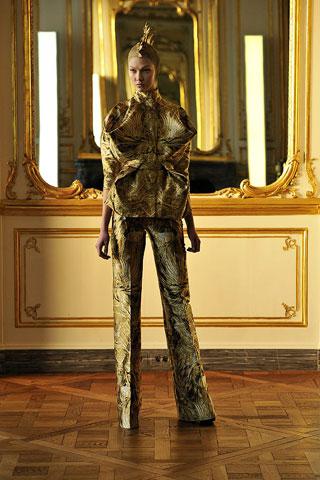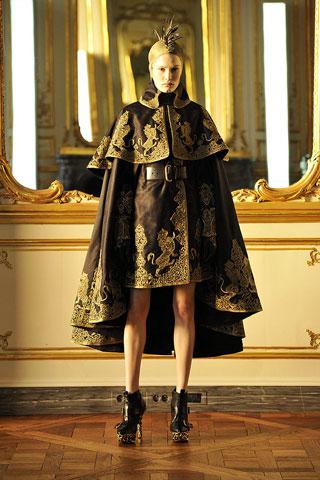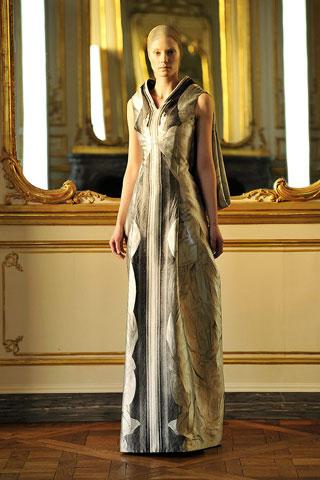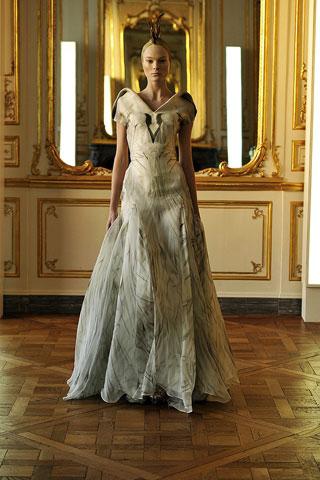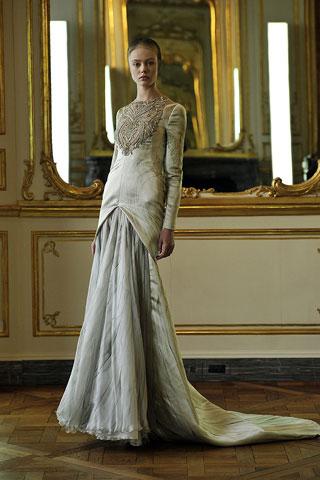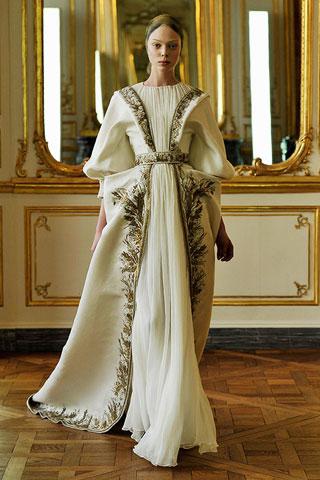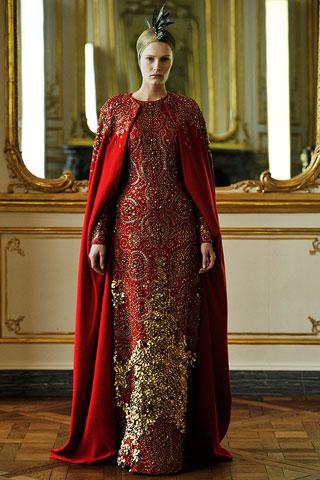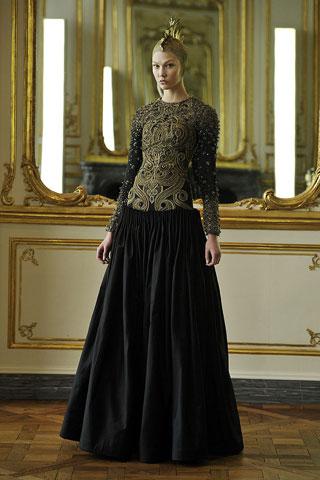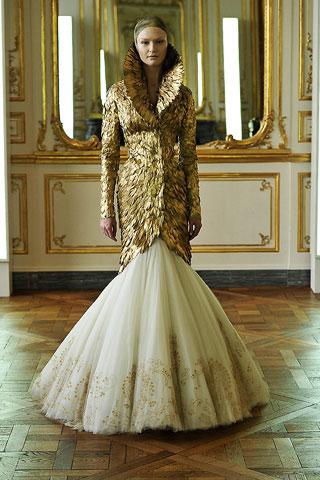 Alexander McQueen died on 11 February 2010. He hanged himself in the wardrobe. A few days earlier, his mother died. Someone ascribes the death of fashion designer long depression that happened to him after the death of Isabella Blow, and believes that the death of his mother - his closest people - finally knocked him out of the rut. However, to discuss the cause of his death or to make any statement, I do not want and do not have the right. McQueen said he never knows what will happen tomorrow.
Peace in the form in which it now exists, has no future. Let's try to start to live a few days.
Many who commented on the death of McQueen. For example, Karl Lagerfeld.
I found his work very interesting and not commonplace. It was always some attraction to death, his works were often inhuman. Who knows, maybe after a long flirtation with death, death begins to attract you.
Who knows what will happen with the name Alexander McQueen in fashion history, will it remain a bright flash or gray spot proskvozilo in the texts. I know only one thing: McQueen will live in the hearts of admirers of his talent. That's enough, because it is immortal.
Now creative director of the brand Alexander McQueen Sarah Burton is.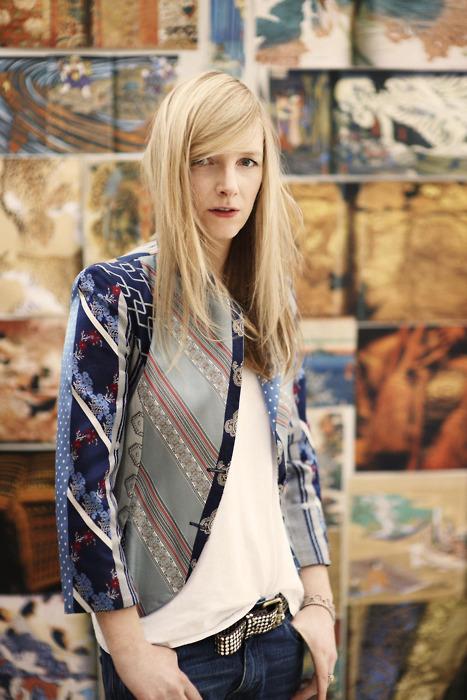 Sarah had to hard. Join the position of director of this brand after the death of its founder and try to keep the level that asked McQueen - a task not for the weak. Burton has faced fierce attitude. Few believed that the designer could make an interesting collection in the spirit of McQueen. But no one could not imagine that Sarah will not only make such a collection, but also earned universal recognition.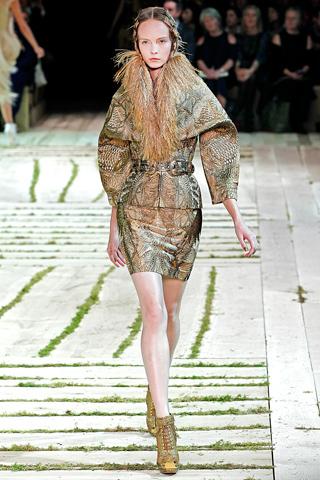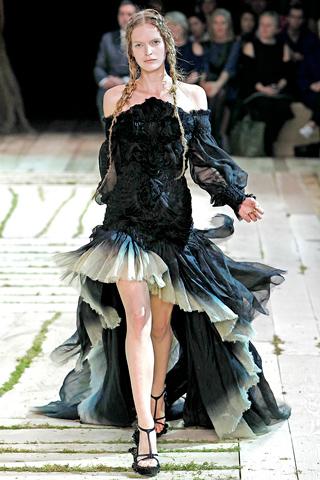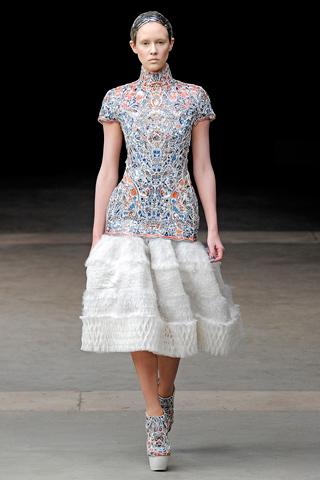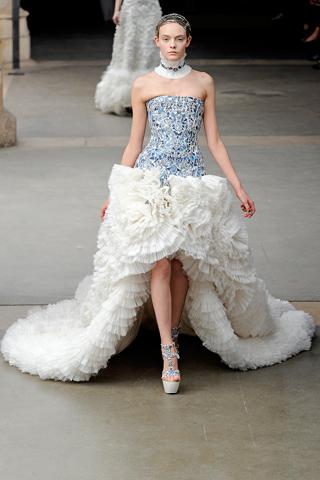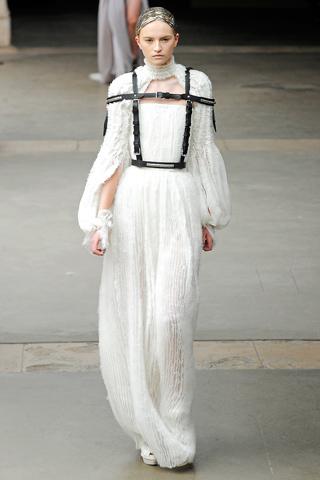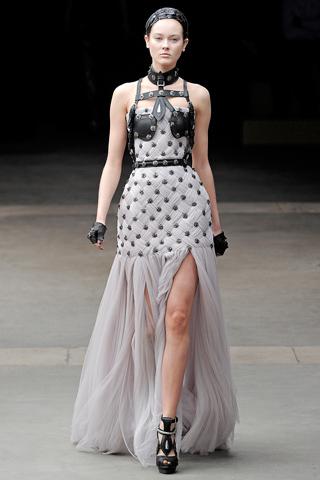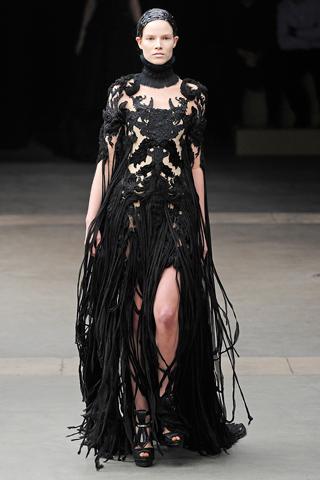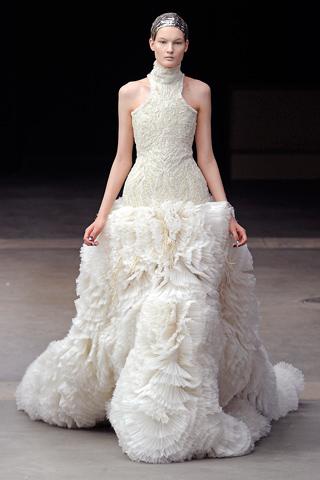 Reviews critics were helpful. Yes, Burton made it, but her collection - no collection McQueen. Sarah says she is not going to blindly copy the style of Alexander, but will retain its features. Yes, the collection became lighter Sarah moved to the other side. And it is unlikely after hits Burton guests will leave with tears in his eyes, I still think it worthy successor. And it was such a follower wanted McQueen: a strong woman, not to replicate it became outfits. Alexander McQueen brand continues to exist. And he in worthy hands.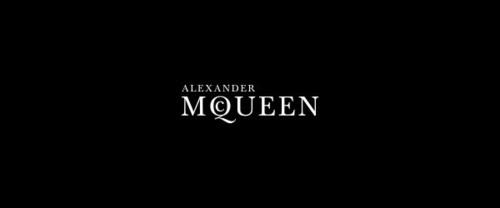 I looked at the gazelles, which devoured lions and hyenas, and said to myself: "This is a movie about me! Someone is always after me, and if caught, just eat. The fashion world - a jungle full of disgusting, greedy hyenas. " And now? "Now I have turned into a lion. I myself hyenas devour. "