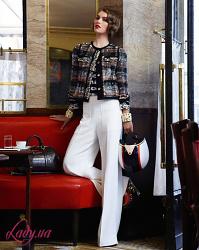 Favorite brand of domestic political elite presented an example of how to relax and enjoy every moment of your stay in the wonderful, fabulous Paris
You will not find anything new. The former luxury, corporate identity Louis Vuitton, great work crew stating a fact the presence of the brand in the fashion world space.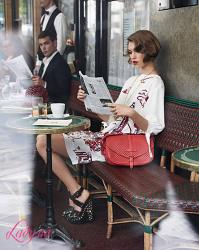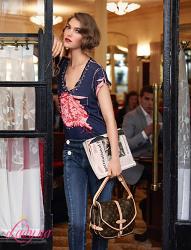 Face of the campaign was the American model Arizona Muse. The choice was more than right. Characteristic facial features distinguish Arizona Woman of romantic situation, emphasizing its intentional presence in cafes, streets, cobbled paving stones ... She - only guests looking look quite fashionable, elegant and at the same time easily. And all for the sake of his indulgence. Who, exactly? Of course, Paris!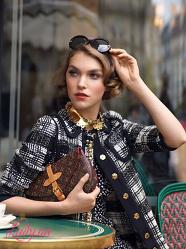 Each photo collection can be called epic of modern fashion. Clothing, shoes, handbags, jewelry - all this is subject to a detailed review and some admiration.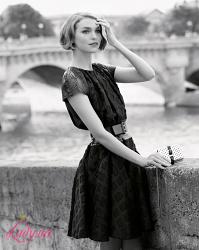 Louis Vuitton in 2012 cruise collection mixes styles. Direct mini dress with biker gloves, tunics and shoes with rivets glam dresses in the style of the 20s with the shoes on a huge platform ... Feel free, eclectic and unpredictable.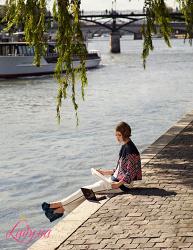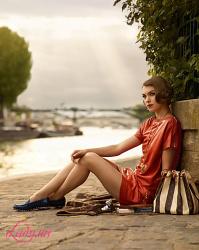 Femininity does not leave the images embodied Arizona Muse. Wherever there was a model, it remains unchanged attractive, easy innocence and charm. Behind it is imperative to OH. Invisible but perceptible within the meaning of the campaign. As if by chance there is a courageous hand with a magnificent clock Louis Vuitton, the person in the background, framed in white collar shirt tenderest famous brand. Needless to say, everything is left to chance.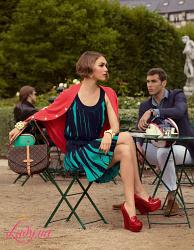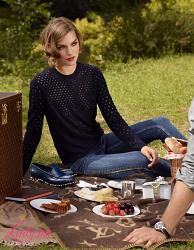 Bags. Not do without them. Famous road traveling bags with logos brand handbag over her shoulder for daily walks, bags, striped bags, bags of bright turquoise and coral, elegant clutches ... Accessories to suit all tastes.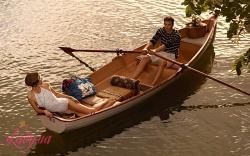 Skirts, dresses, jackets, pants, jeans, blouses - lack of silhouettes collection does not feel. Telling her romantic history, Louis Vuitton takes into account the different situations, not just throwing in a relaxed or excessive refinement. Shoes and jewelry is quite original, to be the subject of a separate article.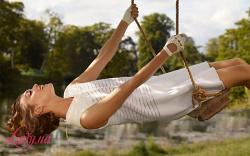 Louis Vuitton Cruise Collection 2012 prepares fashionistas all over the world to the wonderful times when out of hats and jackets could be released true beauty.