Recent demonstrations of autumn-winter 2014-2015 presented many surprises. Outerwear 2014-2015 is now a lot of fashionable ideas that radically transform your habitual way. Love for creativity Viktor Tsoi in clothes from Victoria Gazinskaya and dislike buttons, locks and accessories in the collection of Hermès plus much more in this review outerwear for next fall and winter.
1. Outerwear 2014-2015: Sensuality and drama of the 20th century in the collection Vika Gazinskaya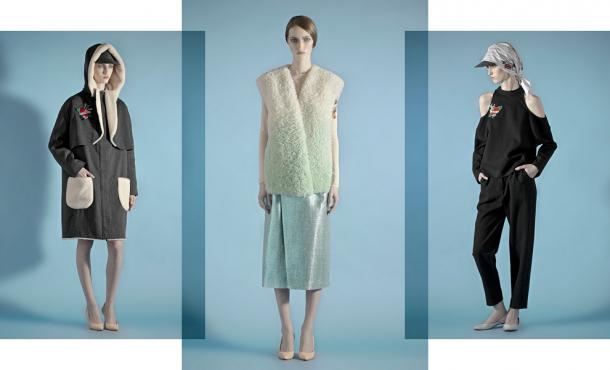 Full of nostalgia and romance vintage collection of Russian designer literally catches the eye with its rigorous geometry and delicate flowers. In the mood of the collection feels the music of Viktor Tsoi and contemporary art, with its well-verified graphics and solid, uncompromising lines.
The most important discovery collection certainly become pearl retro dresses and hats with bright stripes of distant childhood.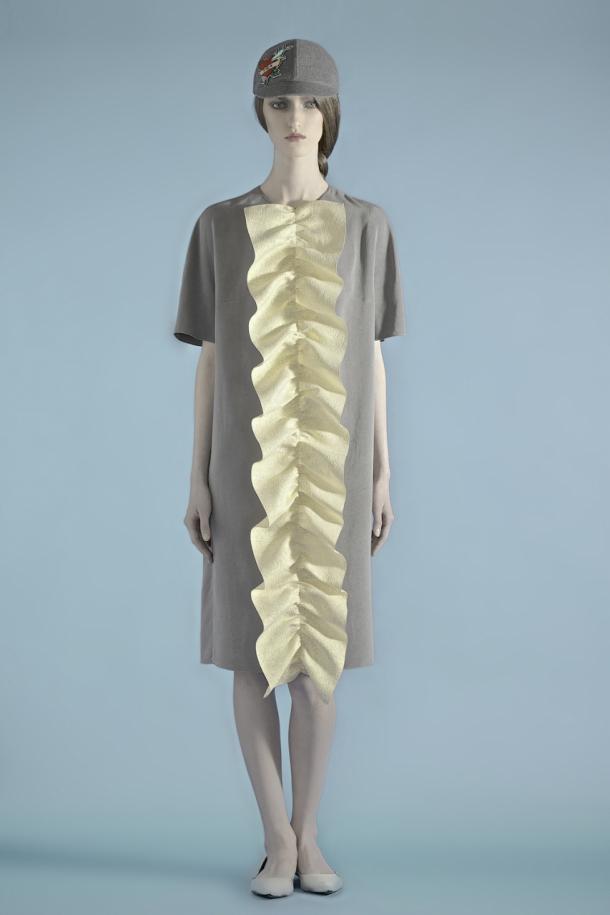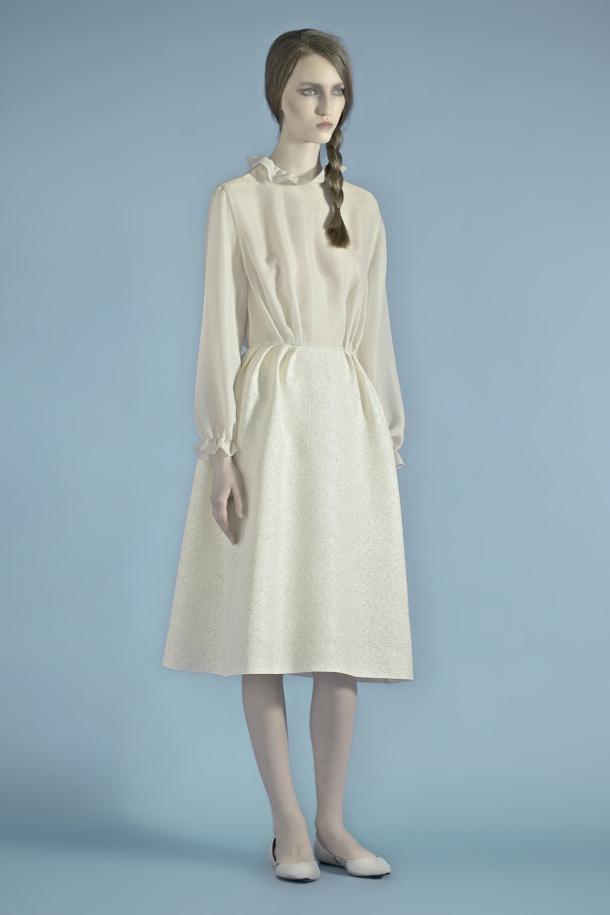 But outerwear 2014-2015 was not lost somewhere in the back rows. Victoria suggested fur vests sleeveless comfortable length and something vaguely resembling a poncho. Material and maximum free breed personally reminds me of the Caucasus, Georgia and those parts. What is missing is a high hat of the same fur.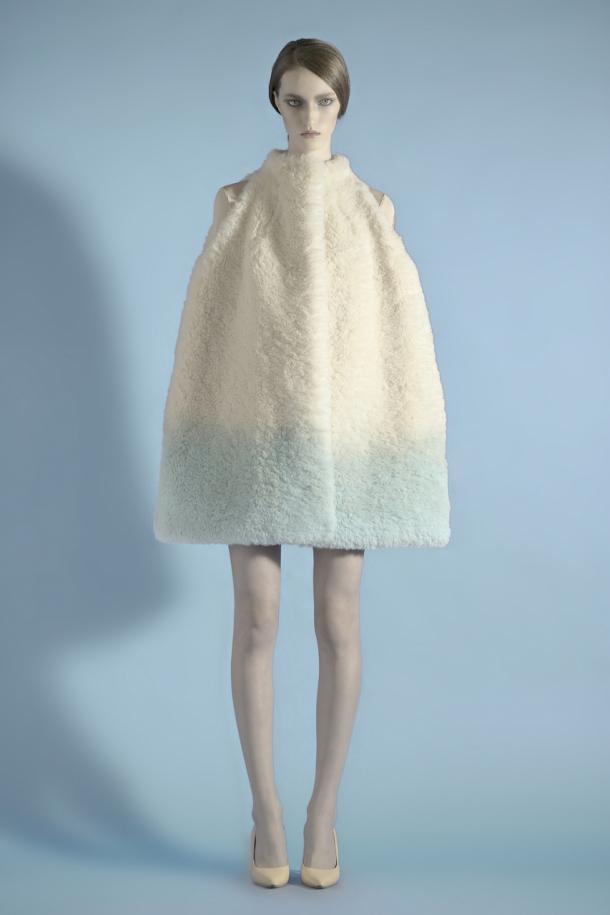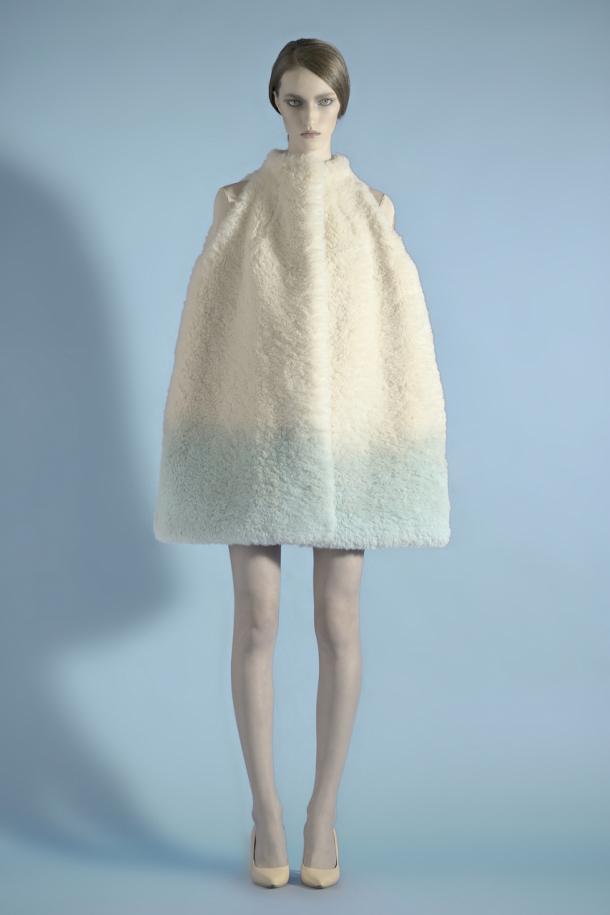 Closer to our realities is another model, similar to the thermal insulation of the park with a comfortable hood and large pockets.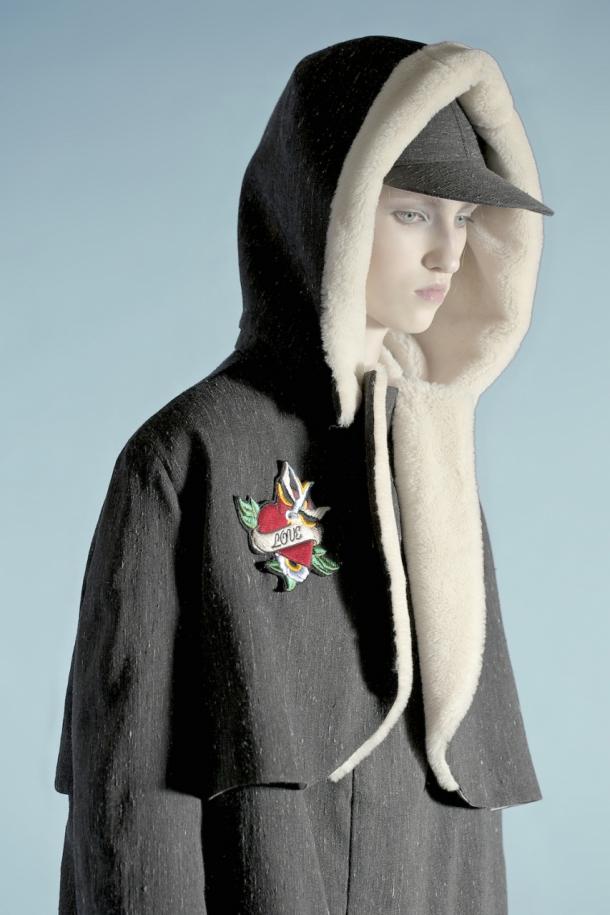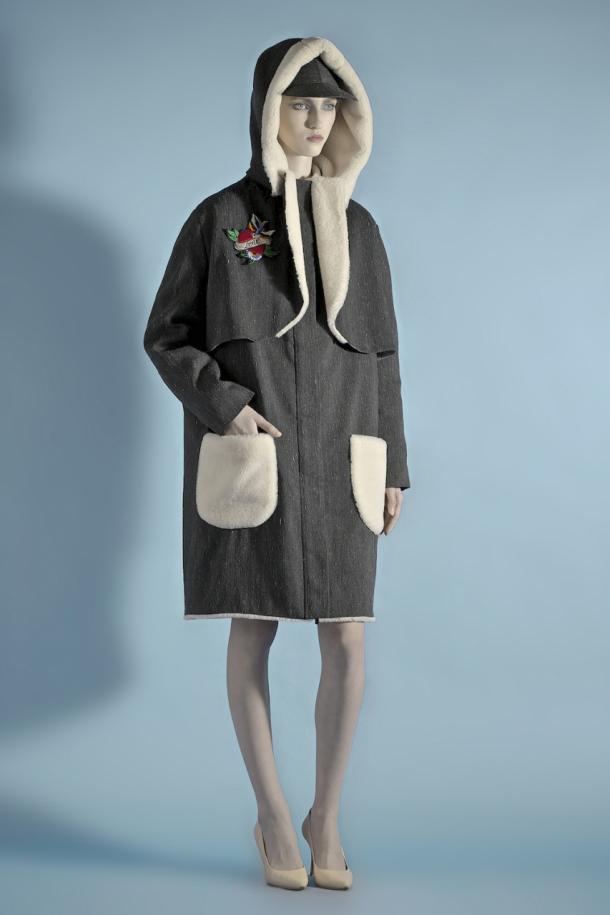 2. Outerwear 2014-2015: Laconic in street clothes from Hermès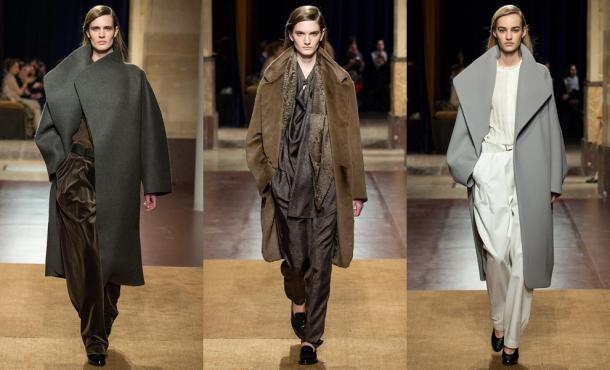 In the autumn-winter 2014-2015 Hermès decided to stick around minimalism. His concise and simple models are not only deprived of buttons, locks or belts, but also pockets, hoods, generally all that is so cute and dear to our hearts. Not to say that it turned bad, no, on the contrary, very stylish and elegant models, but here are a couple of pockets and a small waist obviously would not hurt.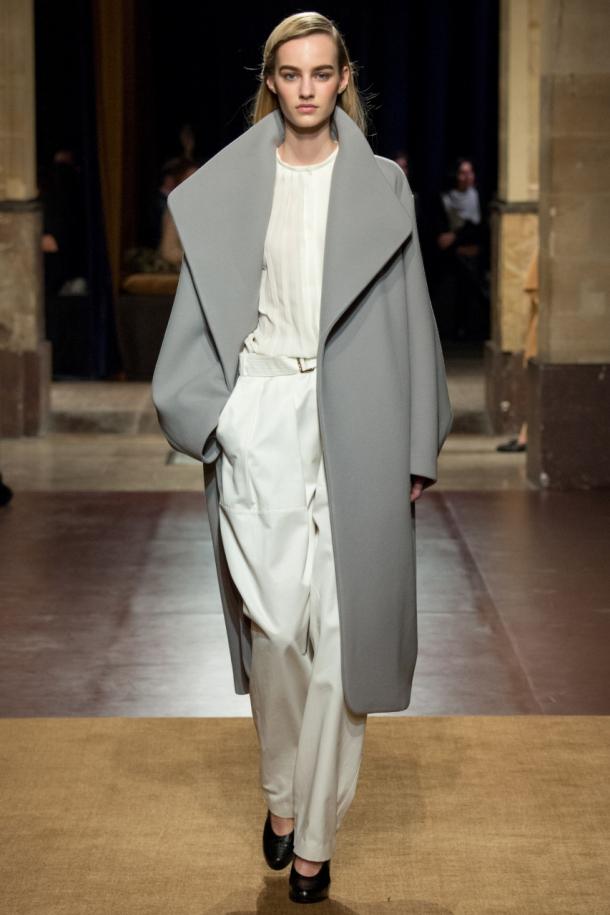 Look very nice and asymmetric monochrome models: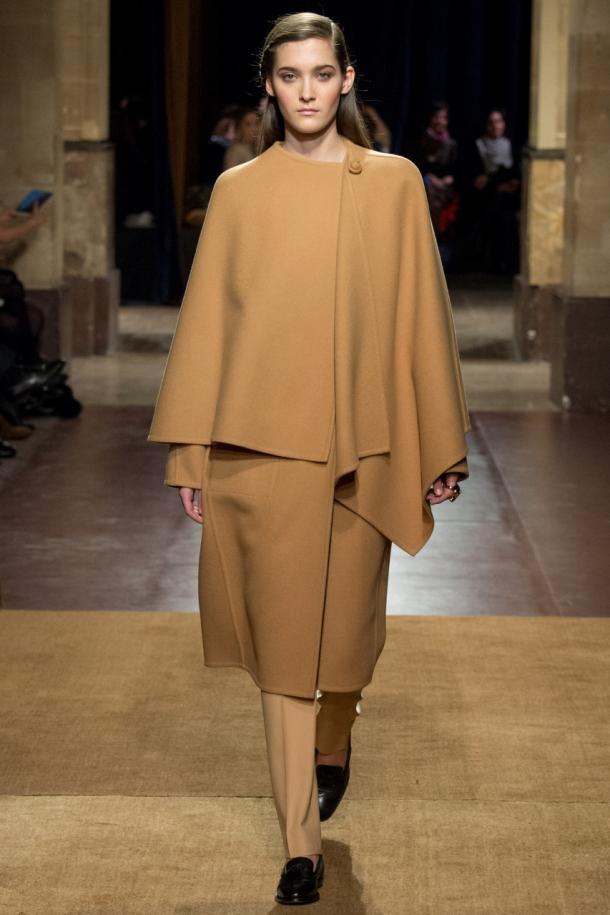 Just Hermès prompted an interesting fashion solution: short leather jacket over the top clothing.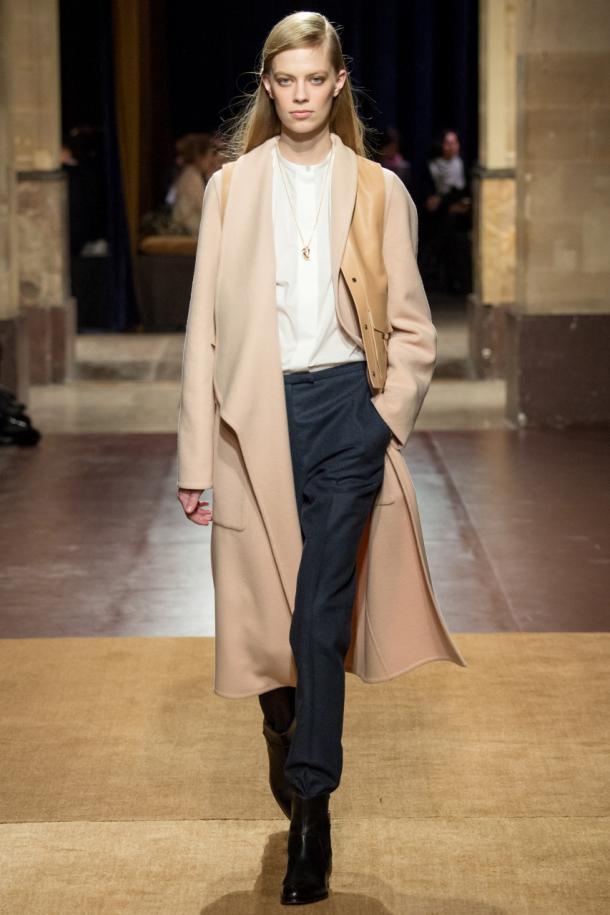 Stylish models of classic coat with buttons already: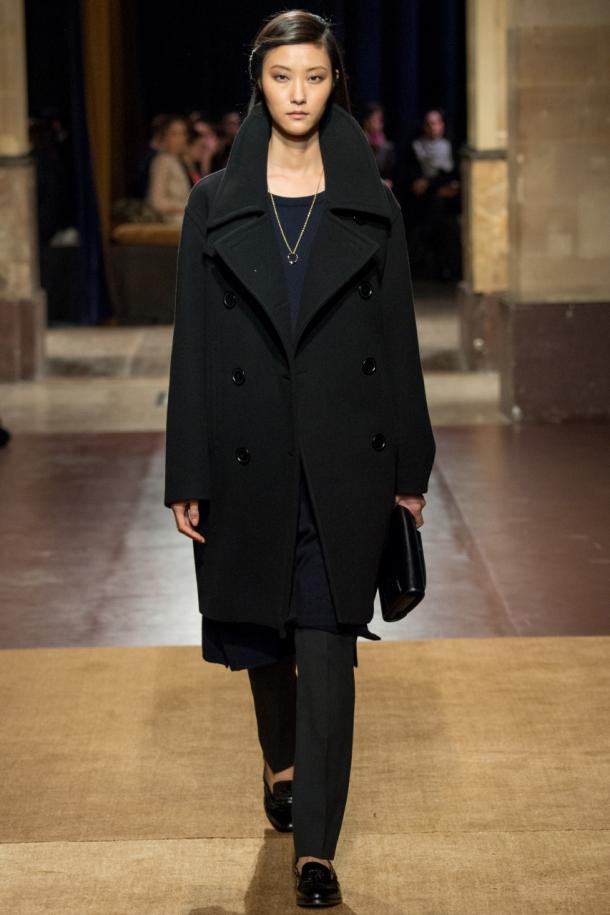 And here's another long vest fur and leather, which is very similar to the model of the previous collection. Well looks like a standard solution with long dresses, skirts, chiffon and massive boots, which will also be relevant in the autumn and winter 2014-2015.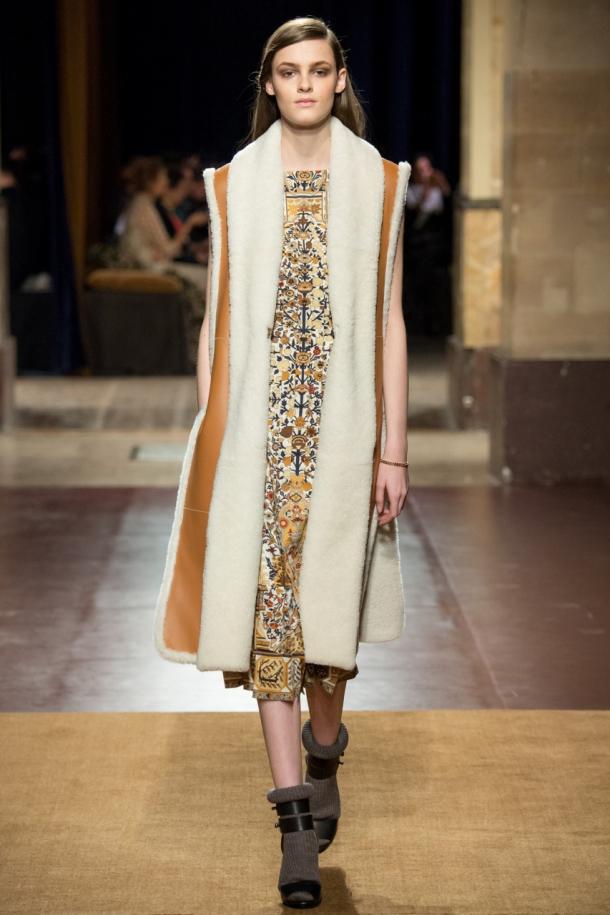 3. Outerwear 2014-2015: Stylish delights Giambattista Valli for sportswear brand Moncler Gamme Rouge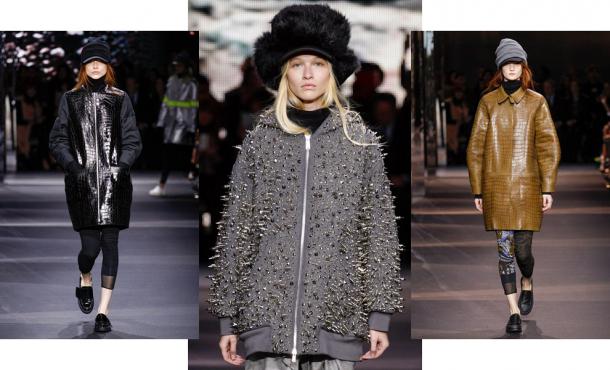 Oh how much brighter brought on fashion catwalks this sporty brand. Here and astrakhan fur and hoodies in spikes and leather crocodile ... outerwear Moncler Gamme Rouge 2014-2015 is not exactly call banal, predictable or too simple. Sometimes she even too original, unpredictable and complex.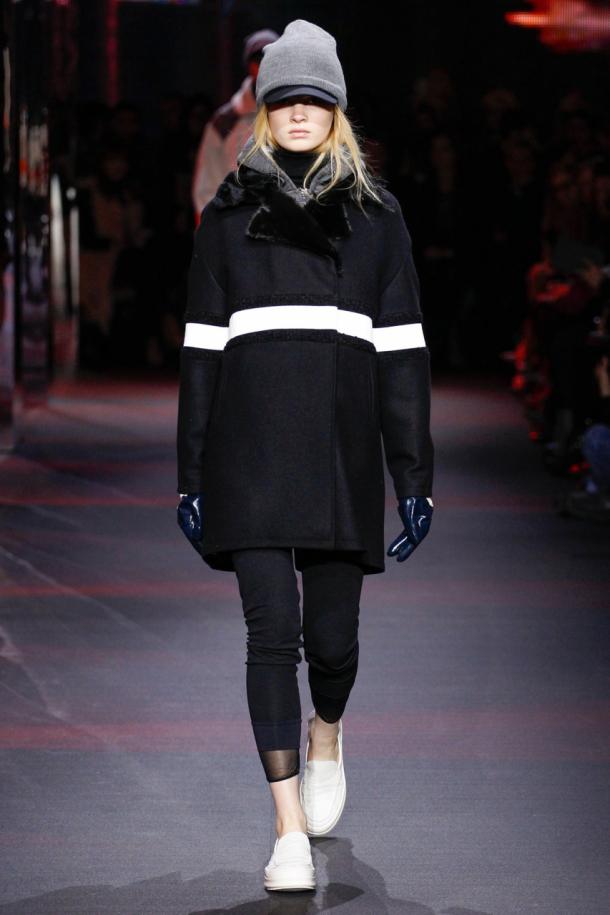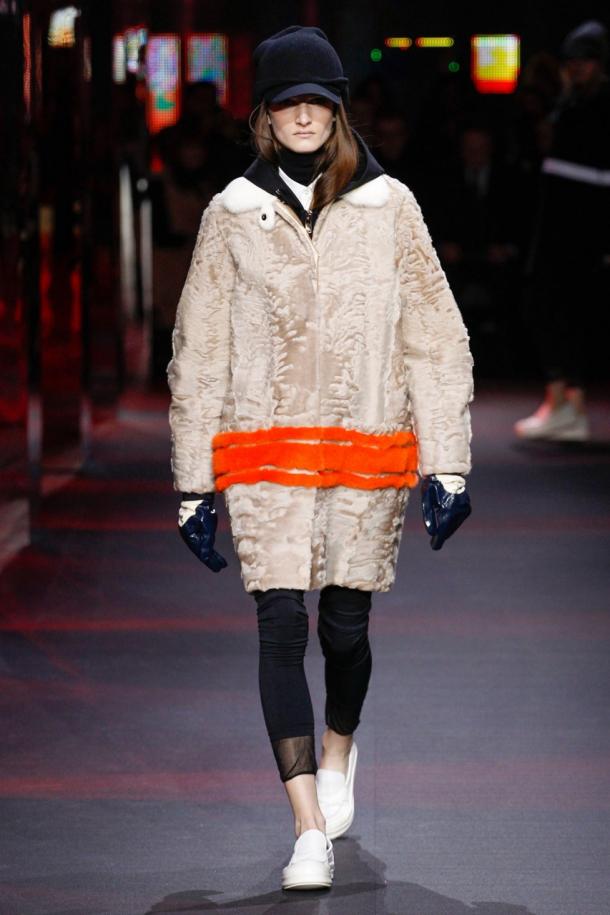 Fashion trend of this collection are contrasting stripes in several rows. Fiery orange, snow-white, soft beige, classic black and gray tones have become major orders from Moncler Gamme Rouge.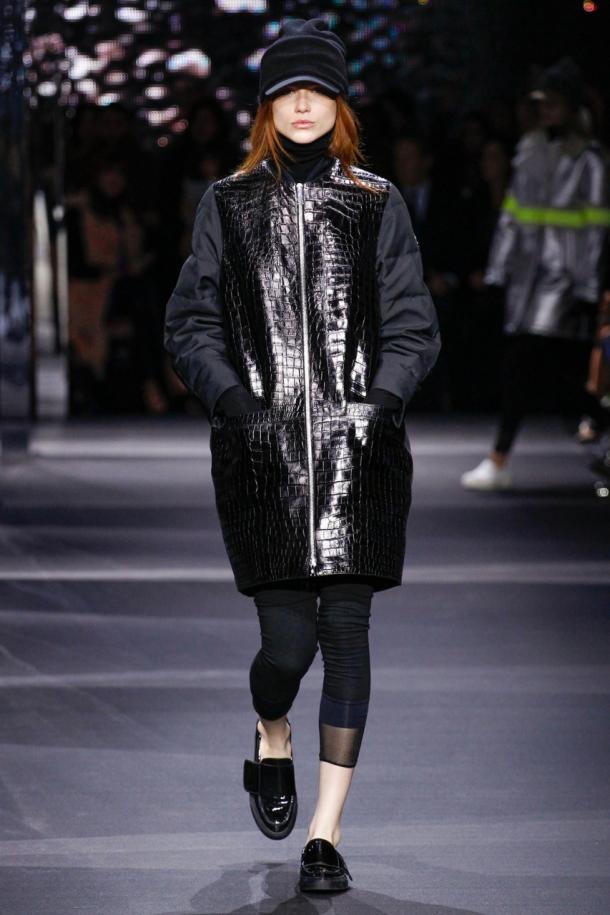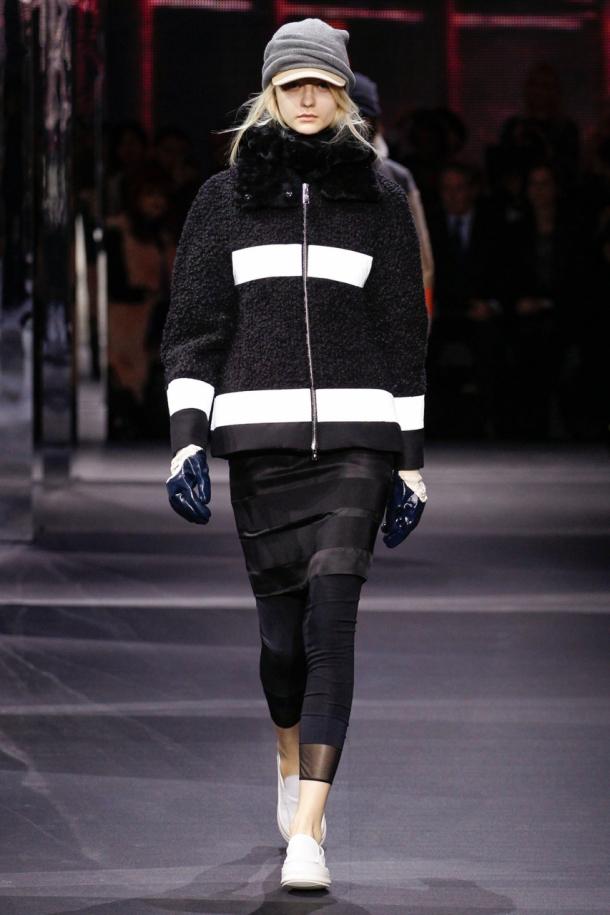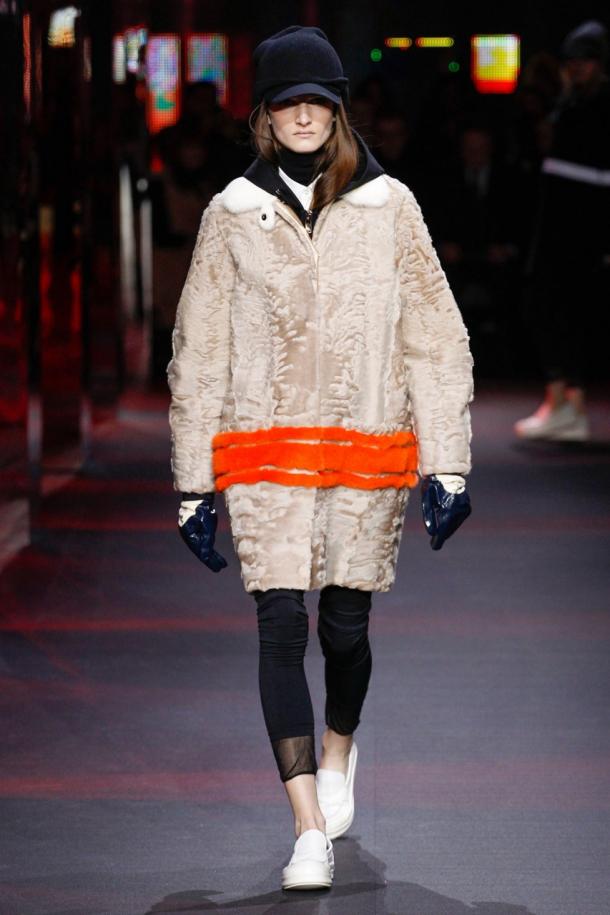 However, in this bright autumn-winter collection 2014-2015 surprisingly quite a lot of casual jackets, coats and coats. Some models are perfectly fit to the normal average girl's wardrobe and effectively would look on our streets.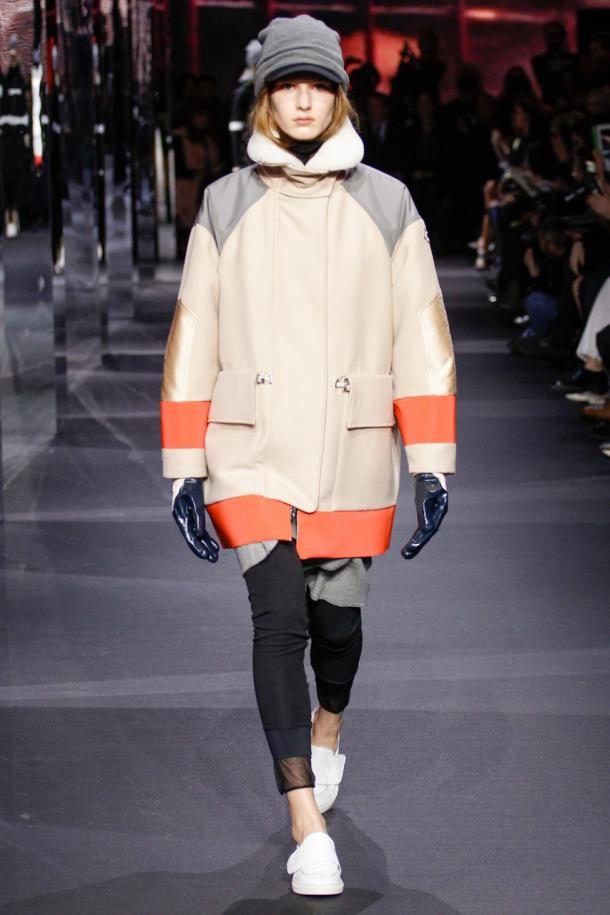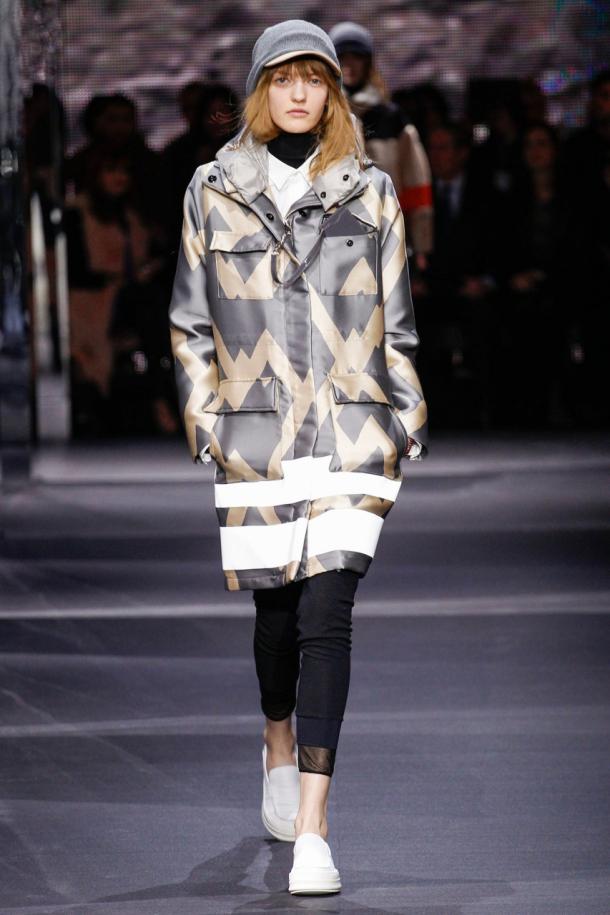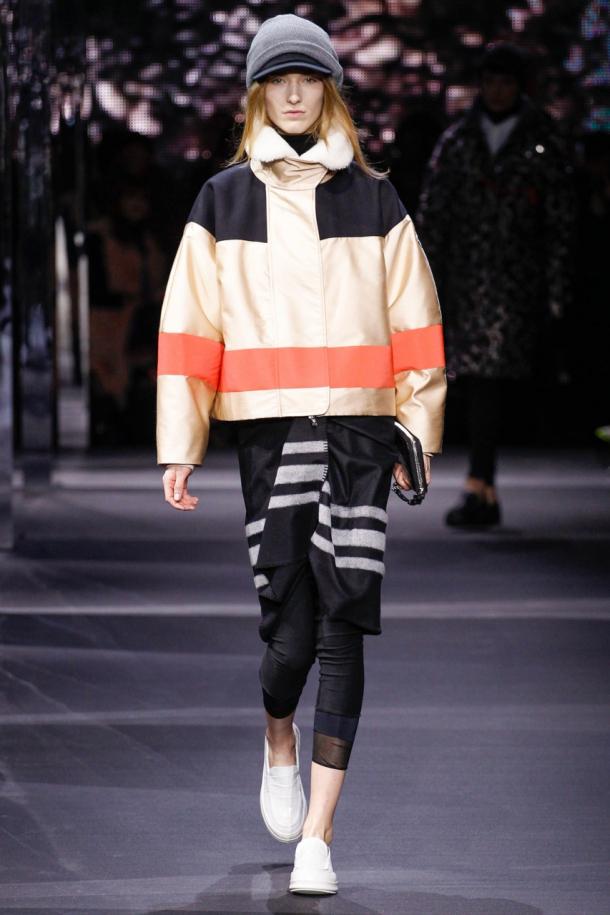 4. Outerwear 2014-2015: Tenderness and smooth lines in clothes from Iris van Herpen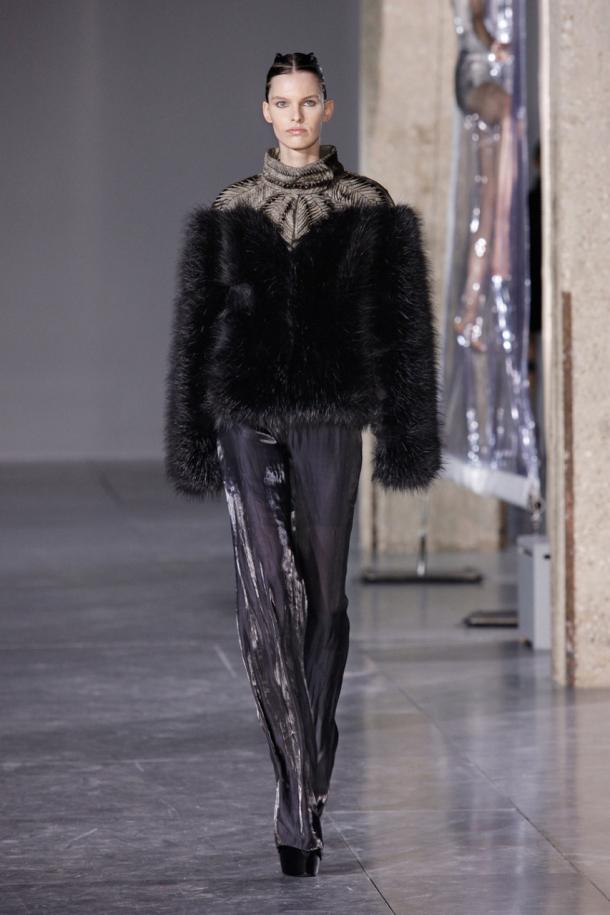 Spectacular outerwear 2014-2014 by Iris van Herpen primarily interest the its bright a style coats. Half coat of long fur, half jacket with high neck made a splash during this fashion show.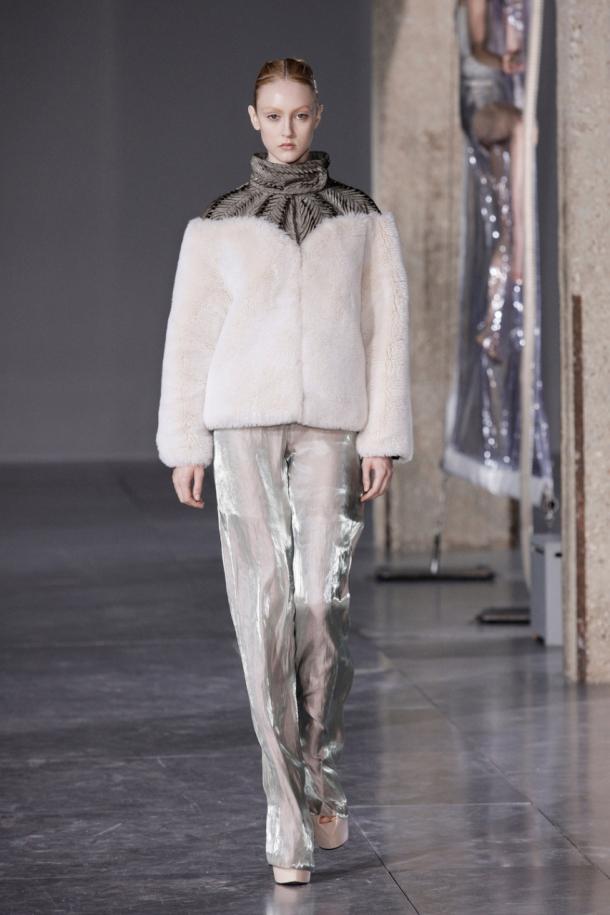 But personally I prefer this classic model a little cloak. Elegant style with long sleeves and elven leather collar add the usual model of originality and chic: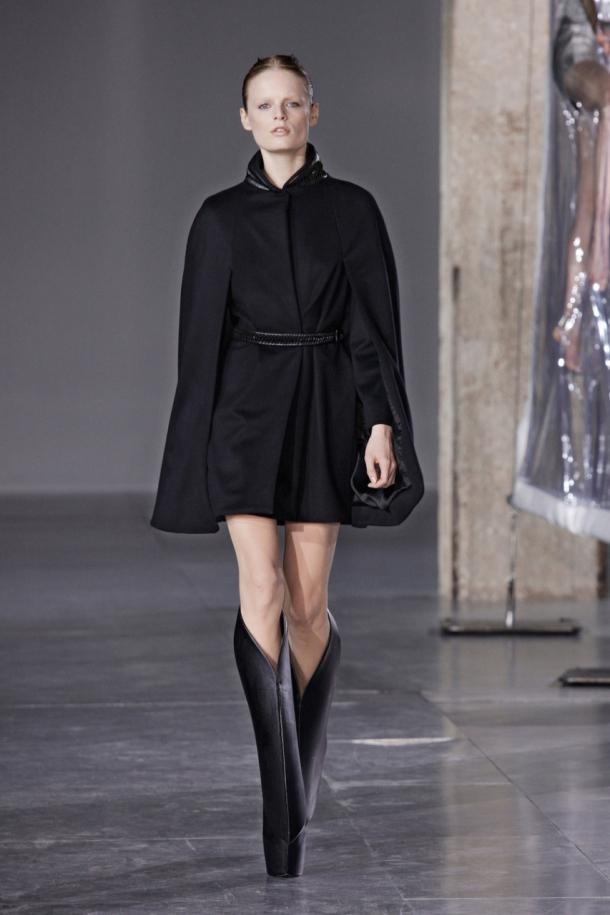 In a separate series of such here are short tops with short sleeves made of hard, stiff materials. Outerwear perhaps only for a very warm spring weather and summer cool evening - the perfect accompaniment light blouses and dresses.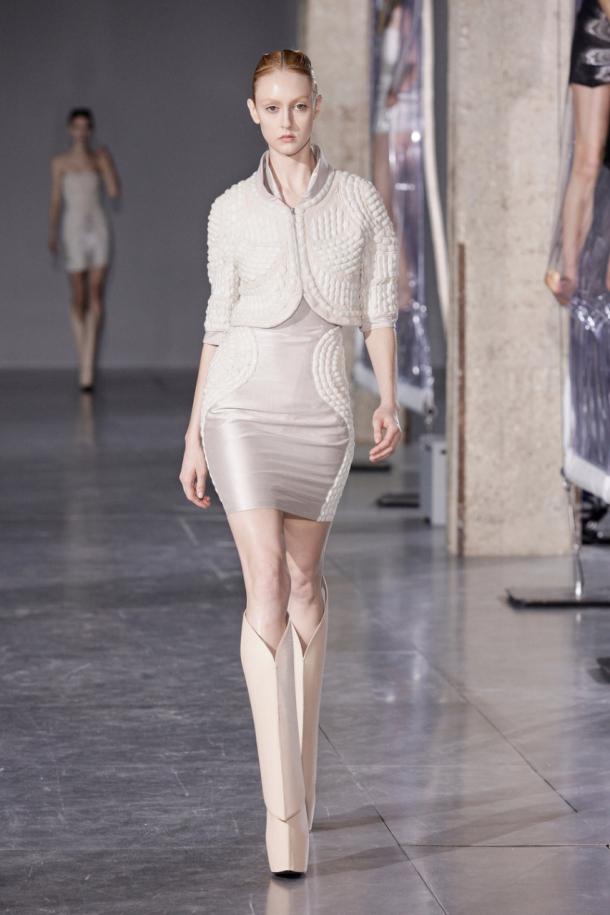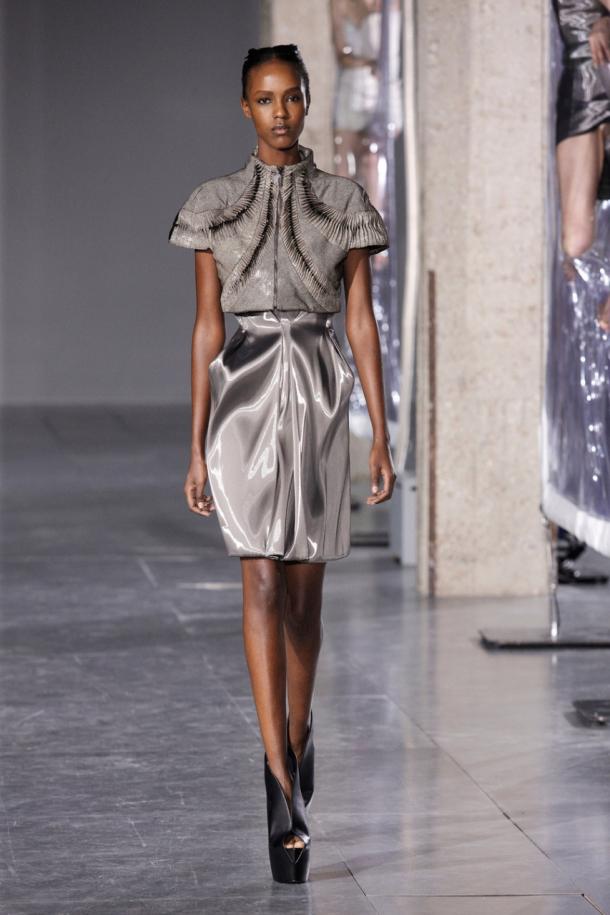 5. Outerwear 2014-2015: variegation of Valentino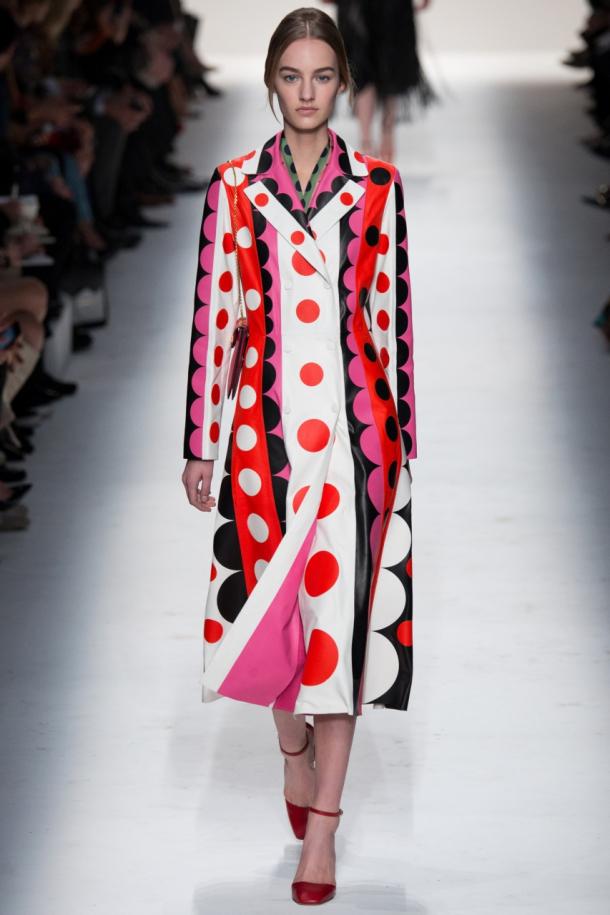 The fashion house Valentino was at the forefront among those brands that have decided to change the spring pastels and beige bright colors and large prints autumn-winter season 2014-2015. Large contrasting colors, stripes, peas - all this has turned into a real fashion catwalks rainbow. Here we met now-familiar trend of minimalism - spacious raincoats not fastened and freely fluttering in the wind.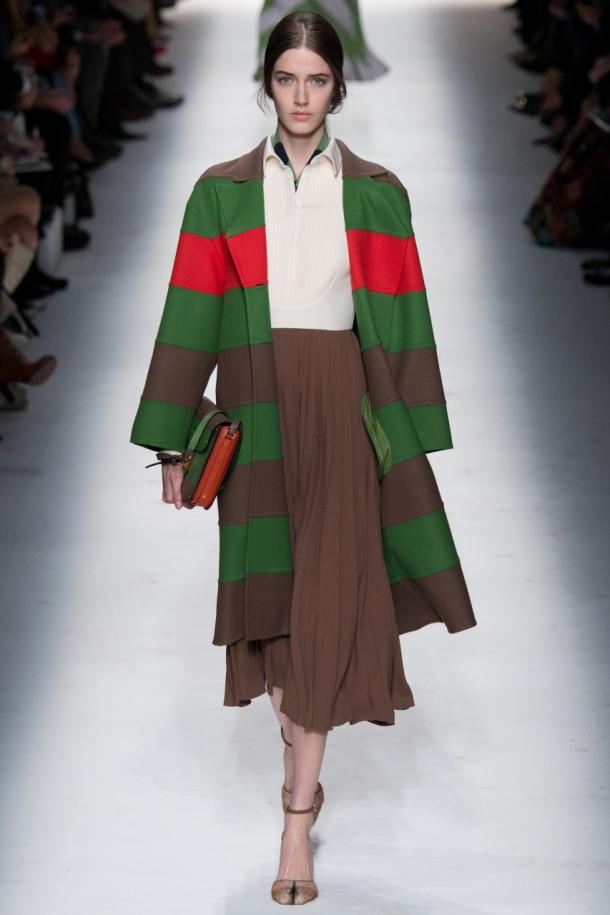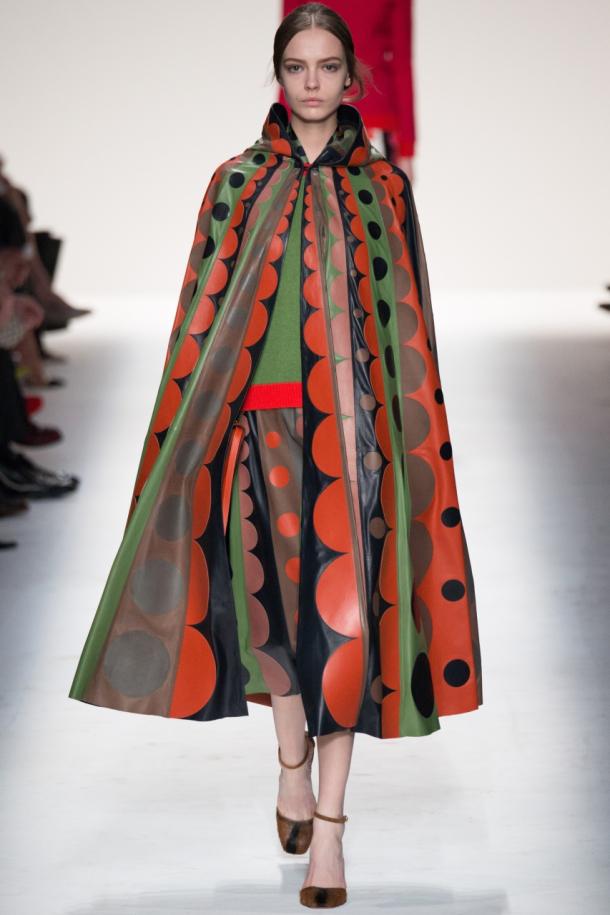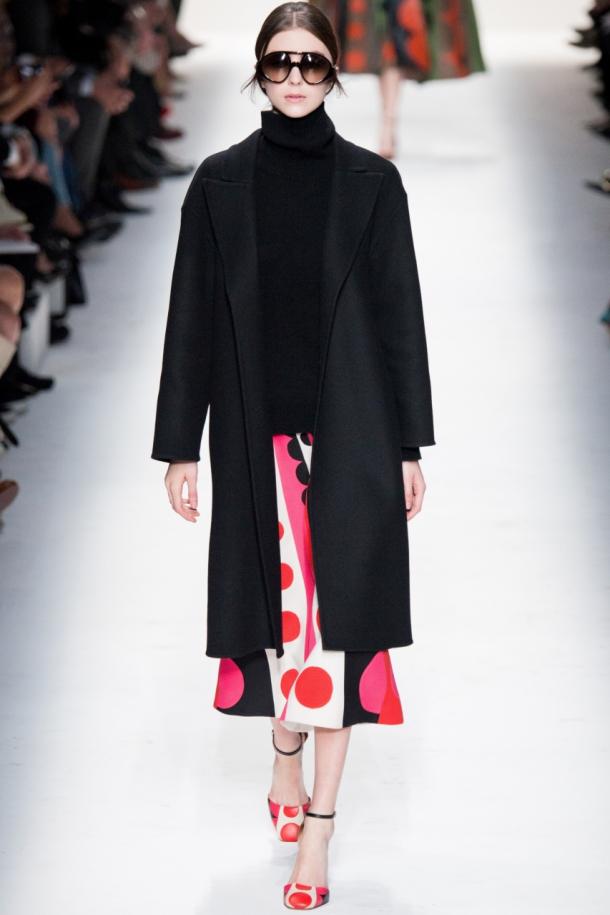 Do not lose their relevance leather model. The collection of Valentino Fall-Winter 2014-2015 lacquer, decorated with long fringed cowboy.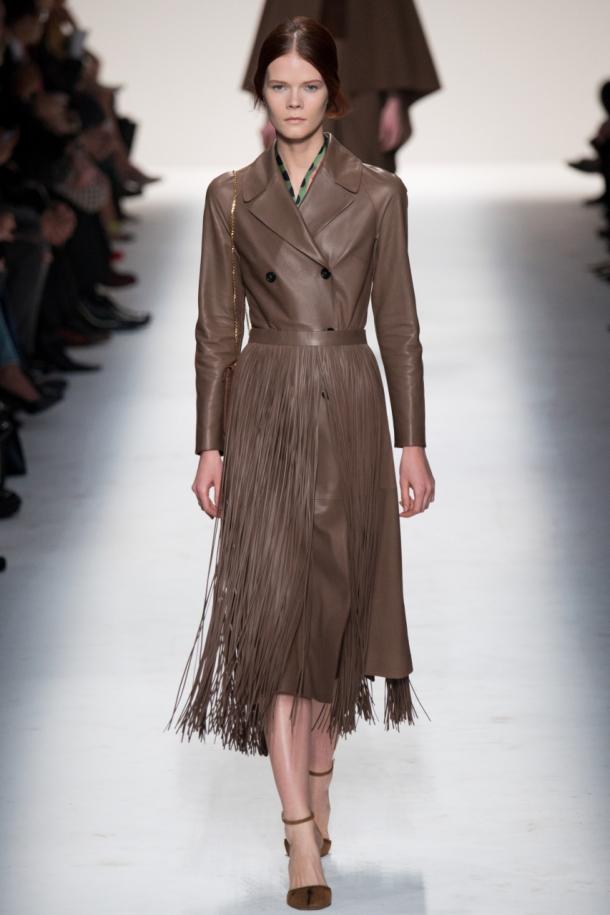 However, particularly attractive look strict, concise model capes matching skirts. The result - a spectacular monoluk in the best traditions of the next season.