Spring shows rapidly displace shows autumn-winter full of the most unexpected combinations, mixes and experiments with fabrics, shapes and colors. Of all the trends is a far fall and next winter already judged too early, even though we try, but you admire 5 bright collection of recent weeks and marvel at the infinite imagination of designers - a real pleasure!
1. Undercover autumn winter 2014-2015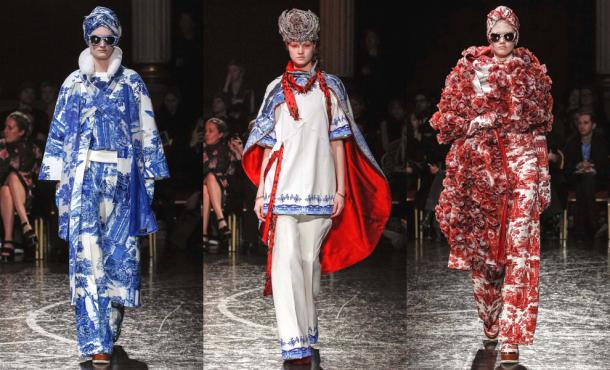 At first glance the sheer ugliness, the second - a bright and pointless experiments and a view from the 10th can be considered a masterful mix of sports style, Chinese culture and royal paraphernalia. It sounds strange, but looks surprisingly juicy and harmonious.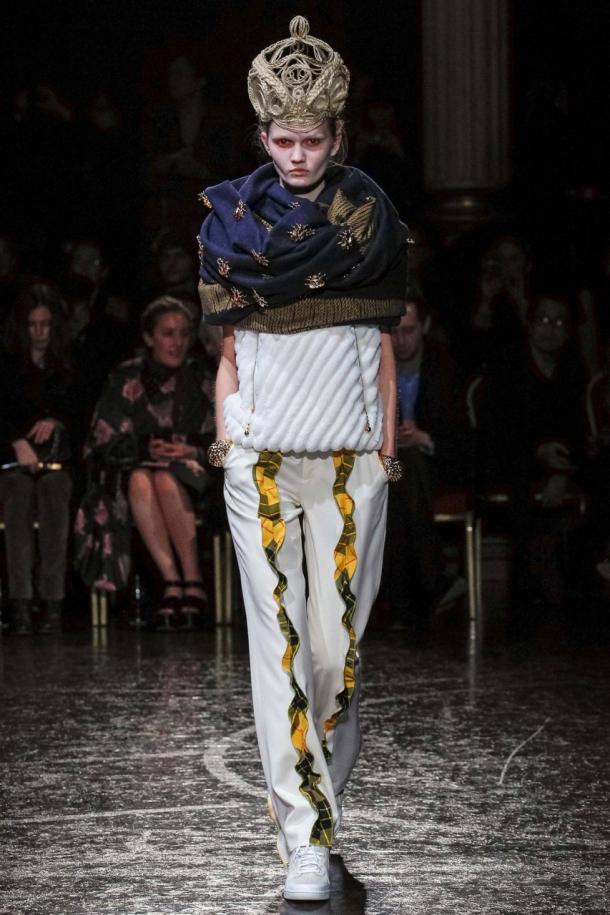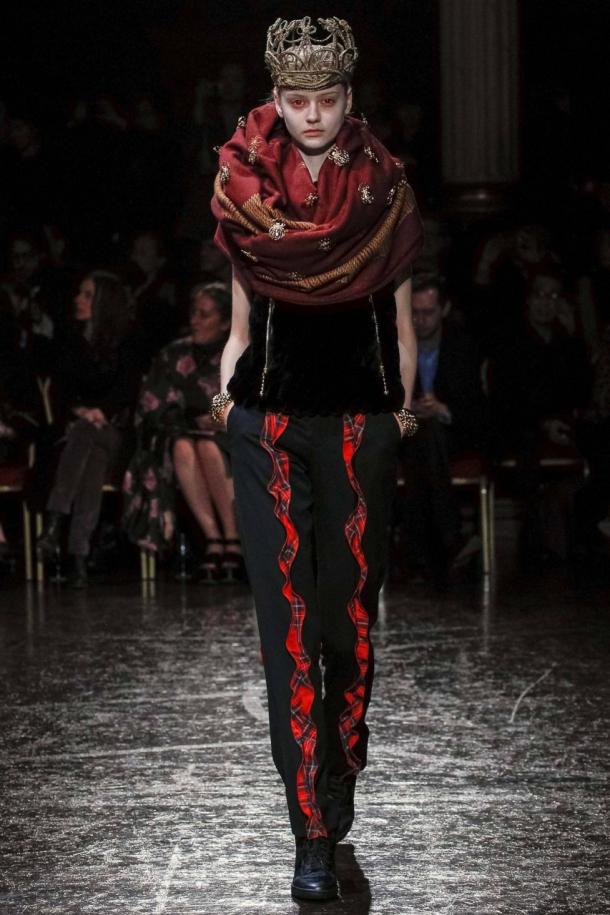 Particular attention is paid to propose an interesting application on plain classic cut trousers and LIC style bandanna with stones. But flying silk fabrics of spring collections have replaced thick fabrics such as corduroy, velvet and velor, which will be relevant in the autumn winter 2014-2015. The color scheme was still calm: dominated by gray, camel and cream.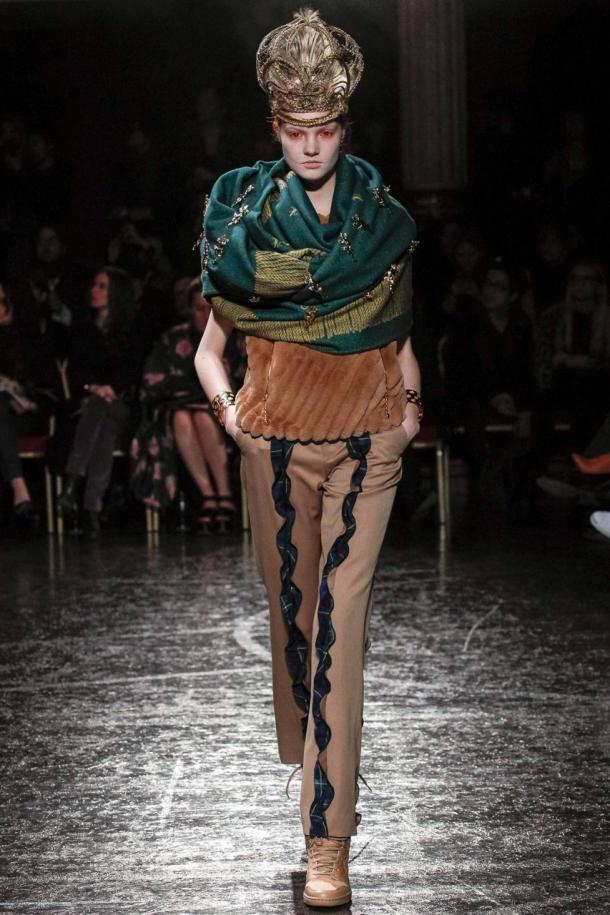 An interesting model autumnal cloak and original ways of tying the scarf: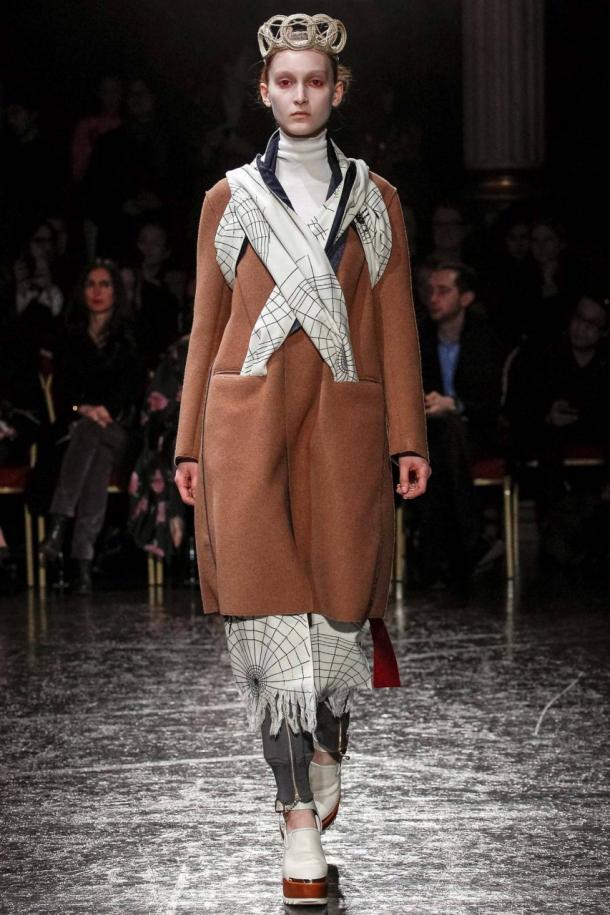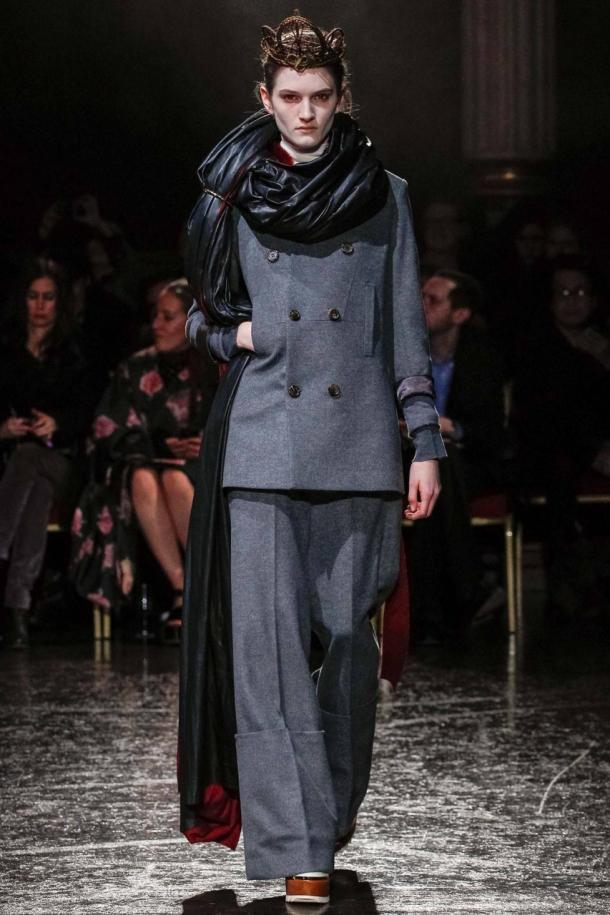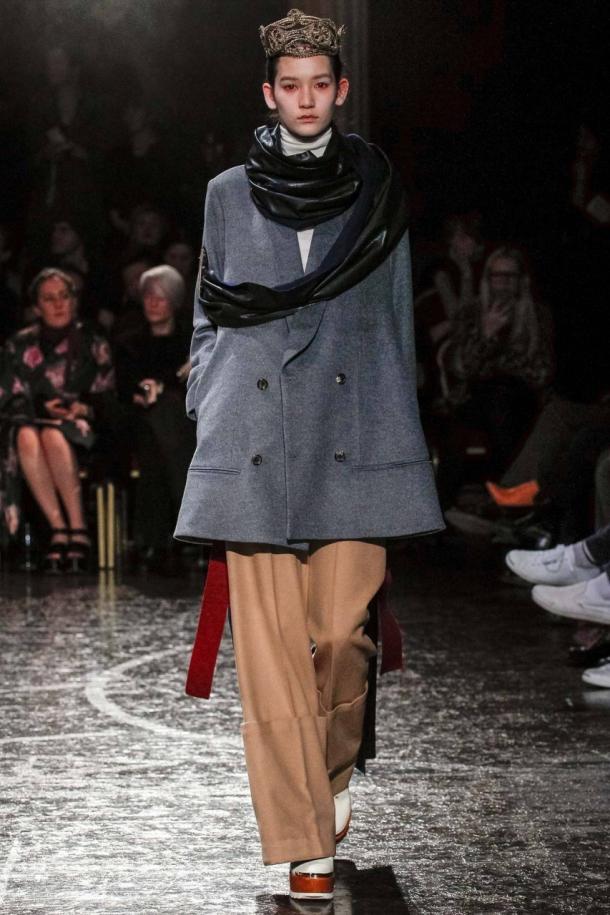 2. Fashionable fall from H & M Studio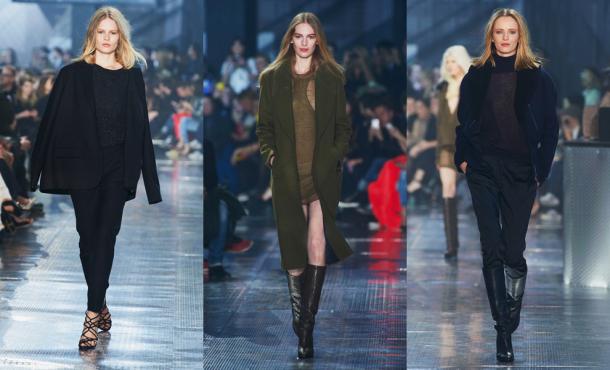 Here reign fur, trendy moss-green and skin. Suddenly, there were patterns of sequins, which had a slightly rusty, shiny fabrics and bright patent leather, which replaced the mat from the spring-summer 2014.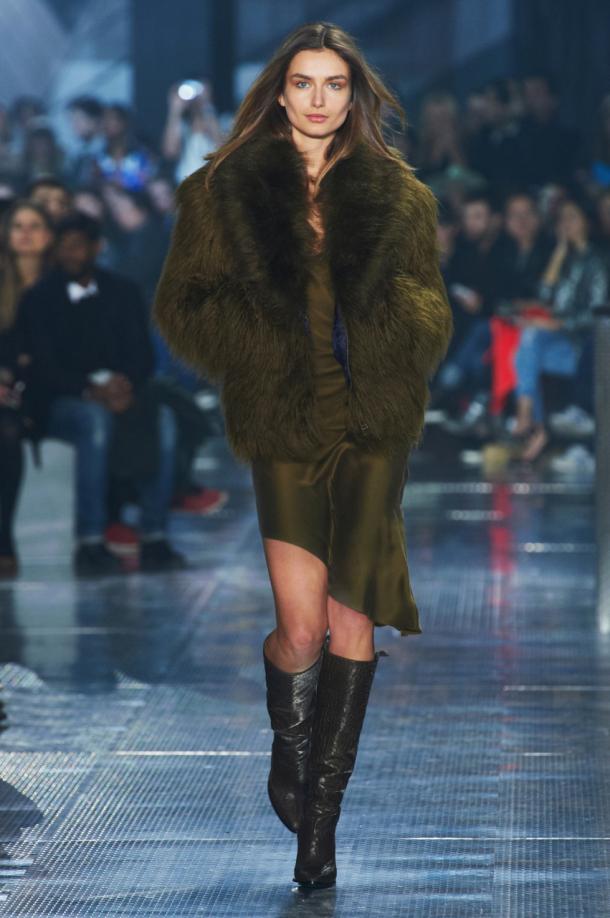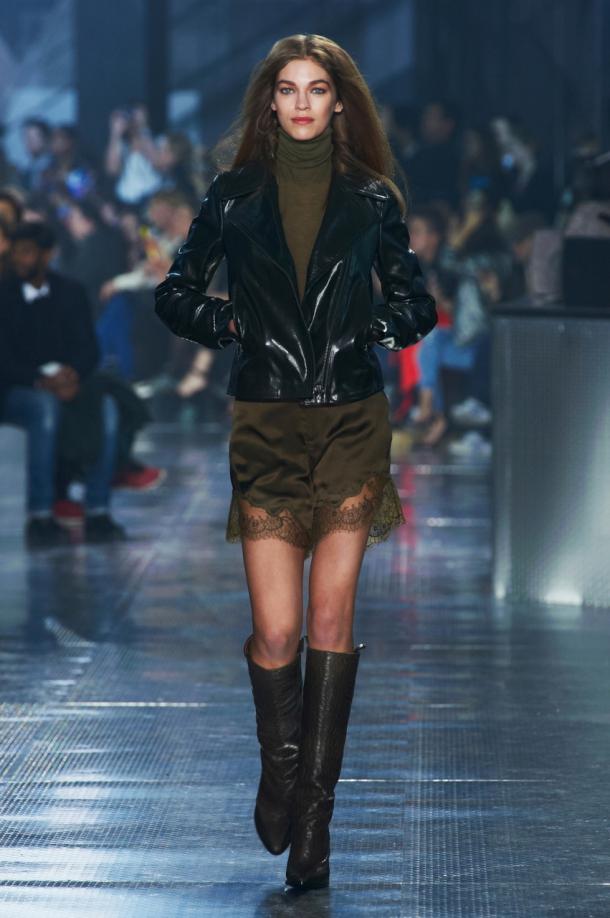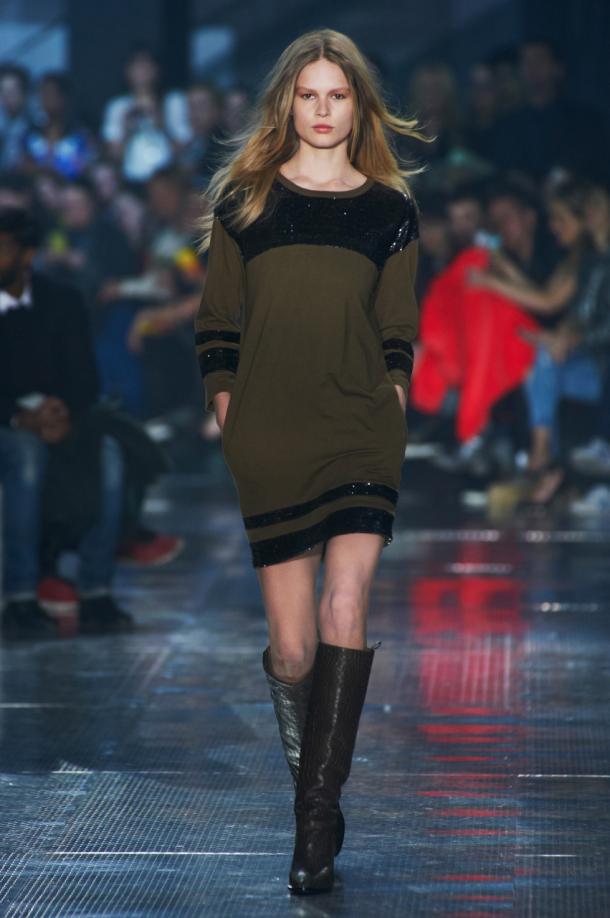 But transparency, silk, satin and lace fabrics are not going to leave the podium and decided to stay with us for another season 2014-2015.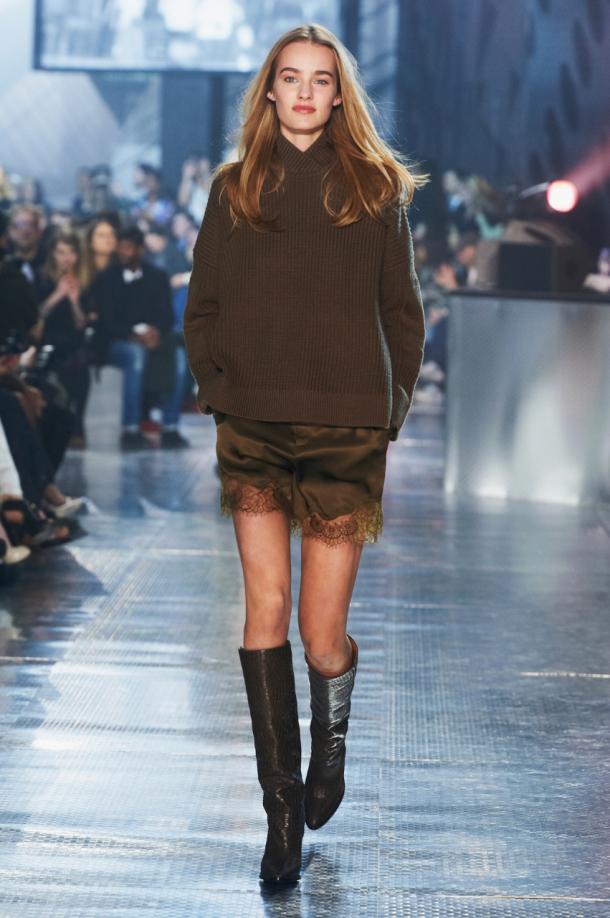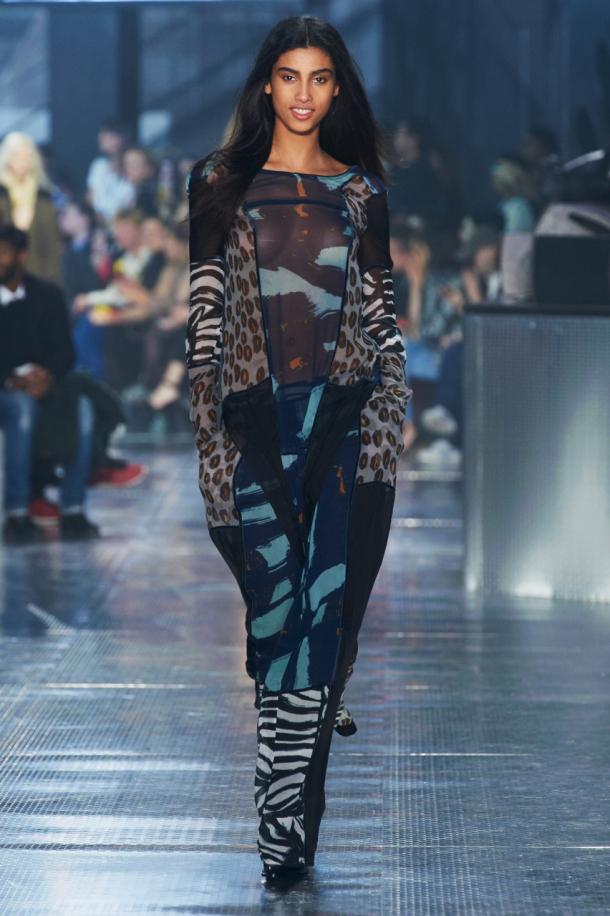 Highlights of the collection - a rich red color and an abundance of shiny elements. Not losing positions and pale tiger print. The cut of trousers dominated breeches and jackets mostly knitted and style oversize.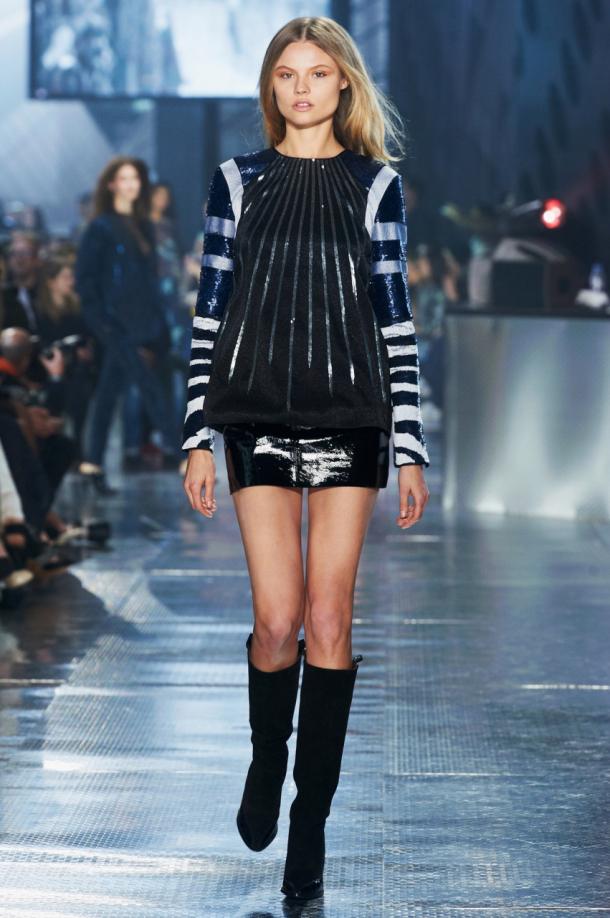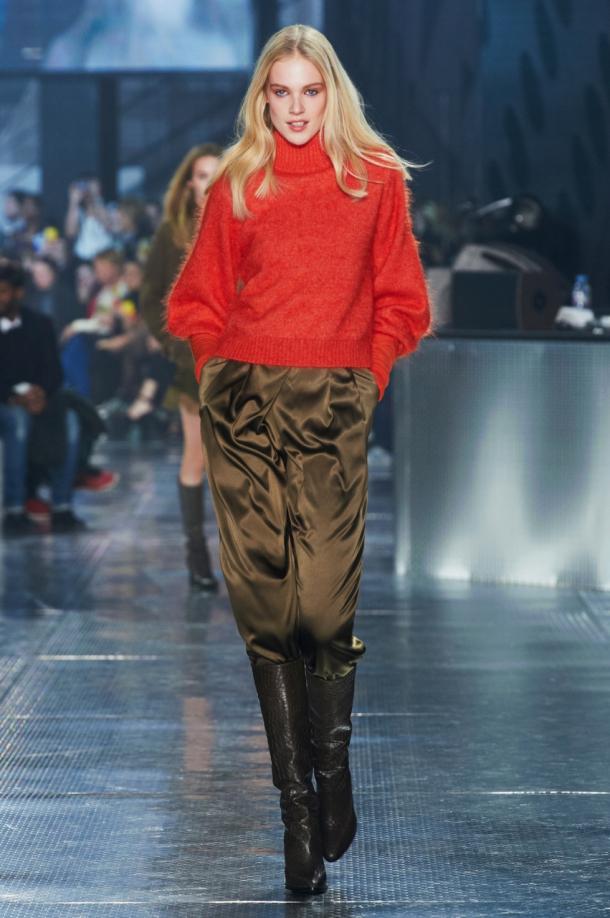 3. Unusual ideas from Balenciaga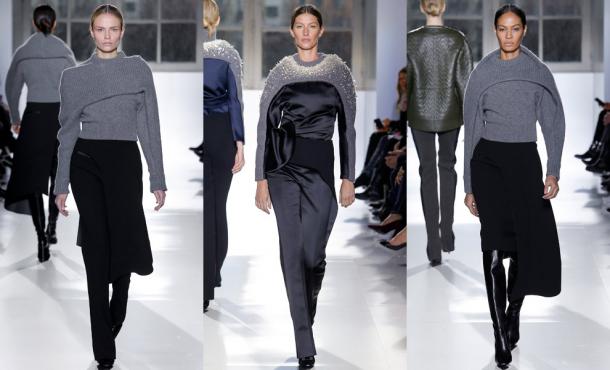 Matured mostly in gray, green and dark blue colors, collections of Balenciaga Fall-Winter 2014-2015 fashion amazing variety of surprises and unusual styles.
An interesting model of outerwear, where within a single coat or a coat is combined by three or more fabrics of different textures and colors. The resulting patchwork is a fashionable trend of the autumn-winter season, which catches the eye and makes me think about buying.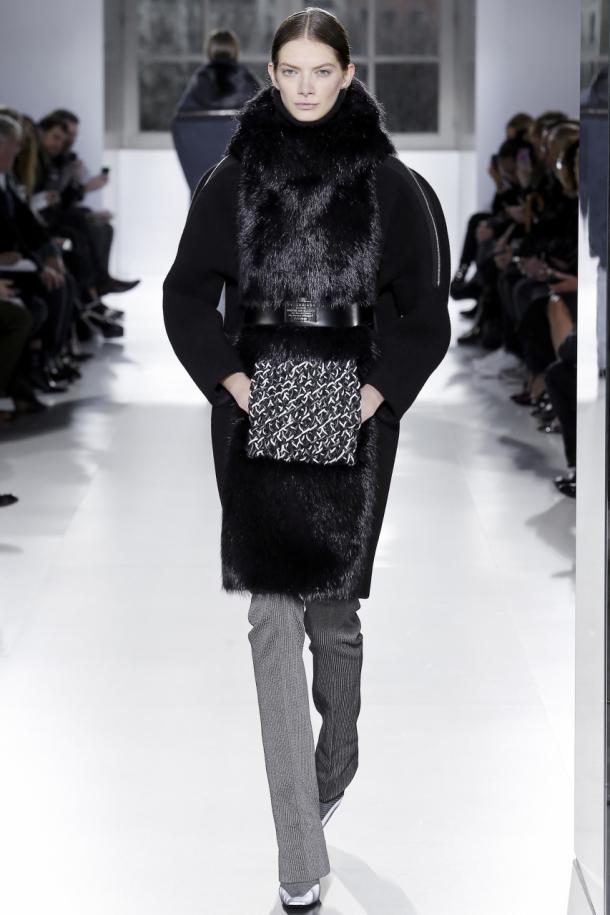 Got a new life patterns of lightning, often cruciform. Lightning firmly established on the trousers, blouses and jackets from the autumn collection 2014.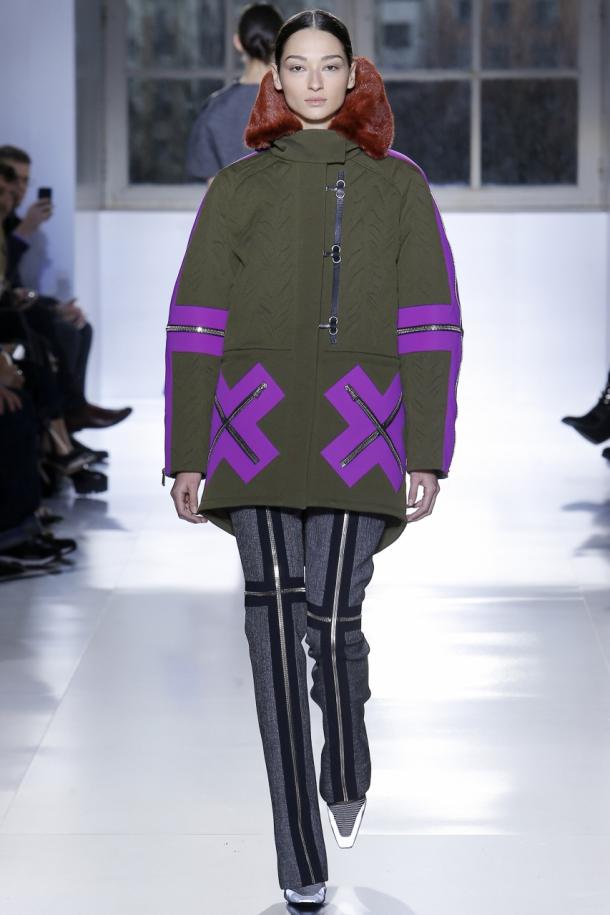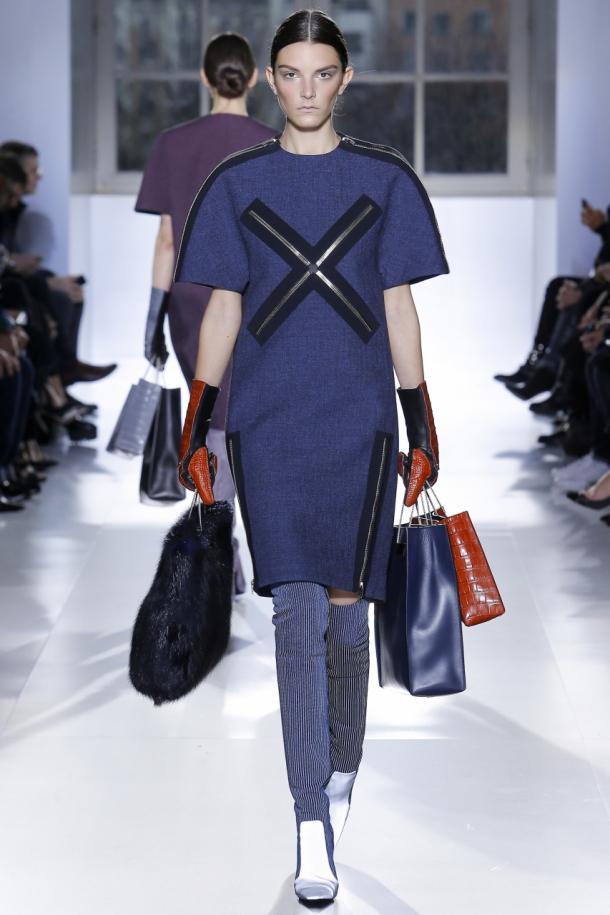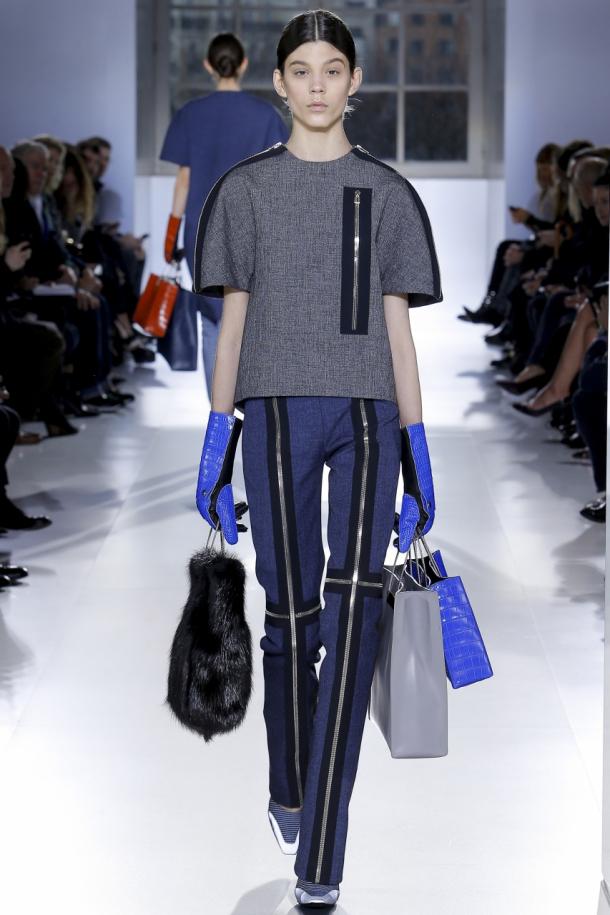 Another striking experiment by Balenciaga: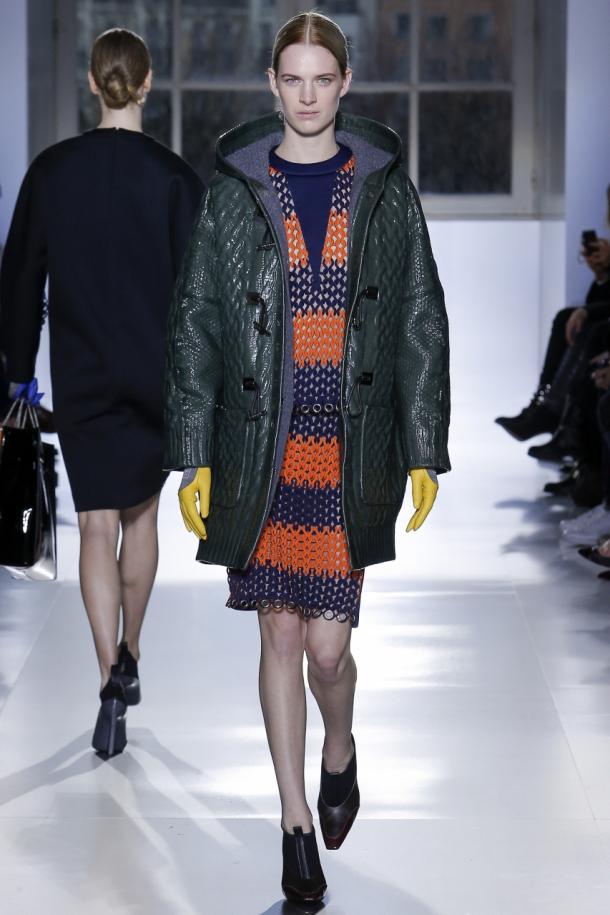 Plus, you should pay attention to the design of the necessary accessories such as gloves: classic gray fabric in harmony with the skin bright colors.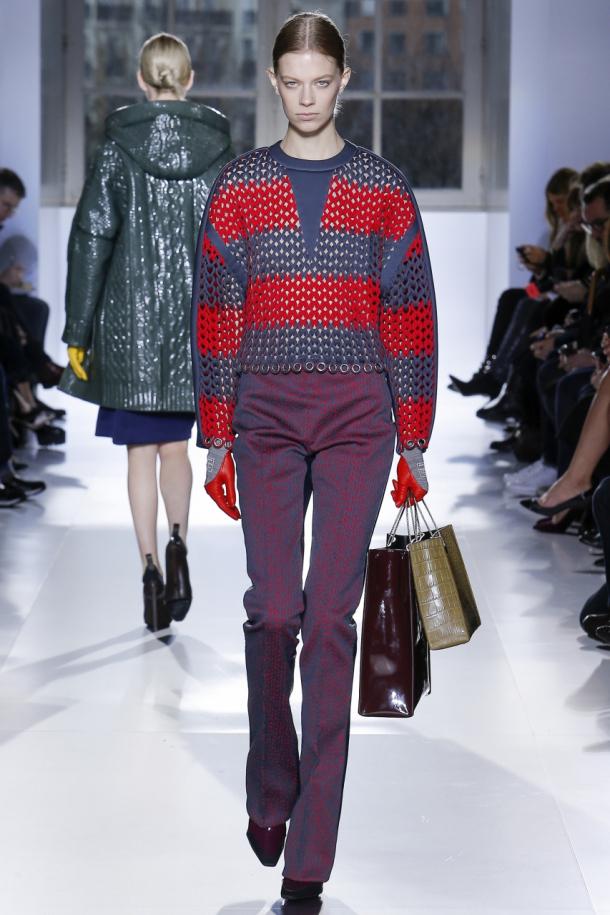 Leather and here most of lacquer, moss-green lead, and the thin silk of the season autumn-winter 2014-2015 will replace the thick and fluffy knitting yarn.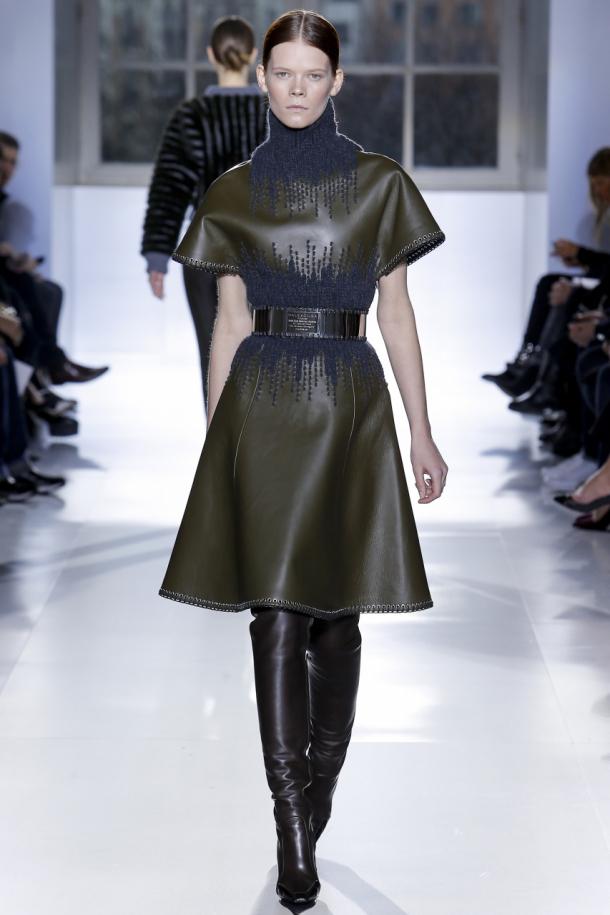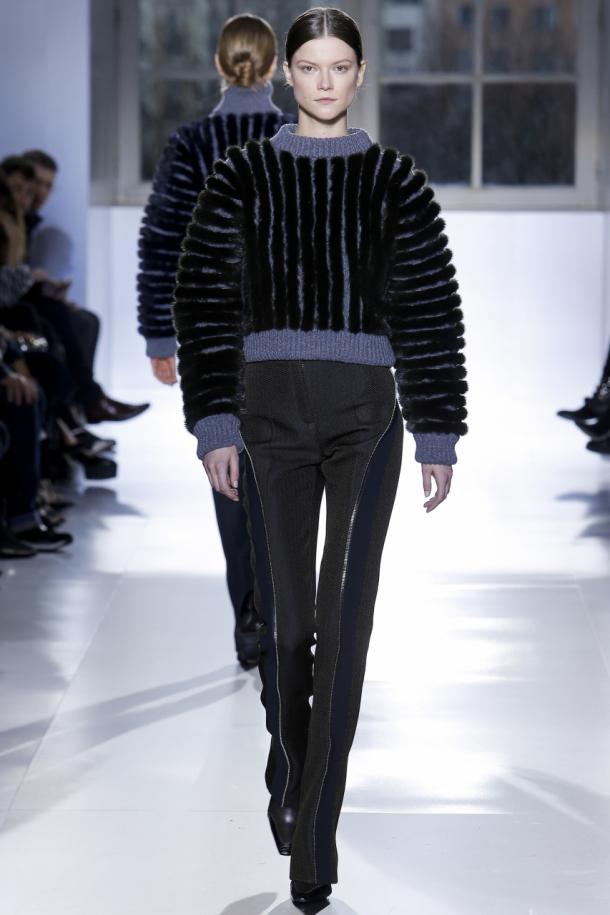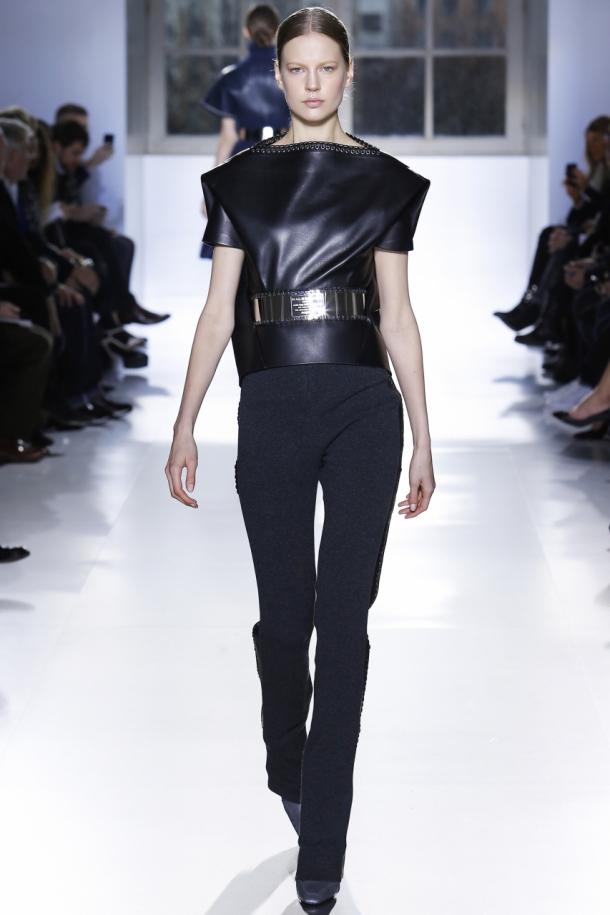 The original model sweaters, which I personally do not mind to see in her wardrobe. Looks agree, very interesting.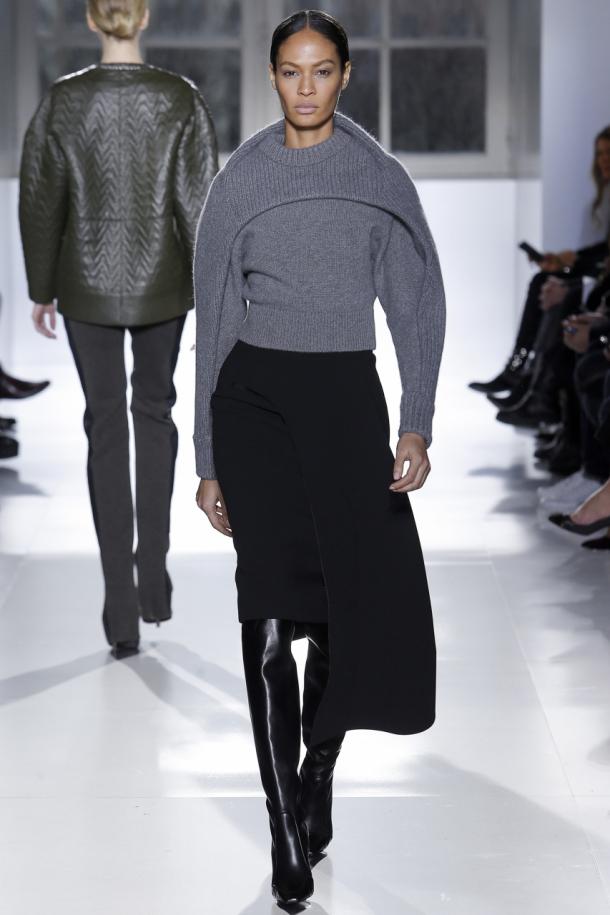 4. Fashionable Fall from Carven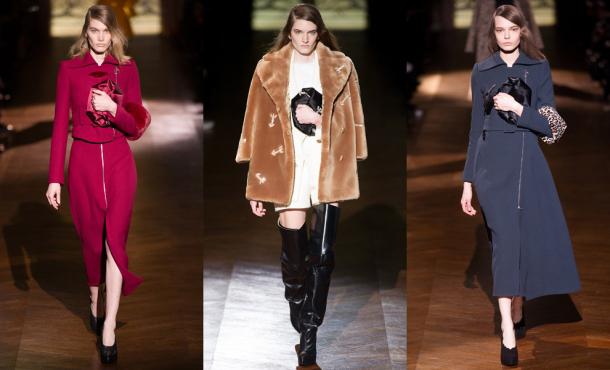 Juicy, rich collection of 2014-2015 from this fashion house pleases the presence of such colors as crimson, bright yellow, muted shades of pink and blue. The collection of many small muftochek fur and silk clutch purse without straps and handles, which clearly stand out against the reserved monolukov.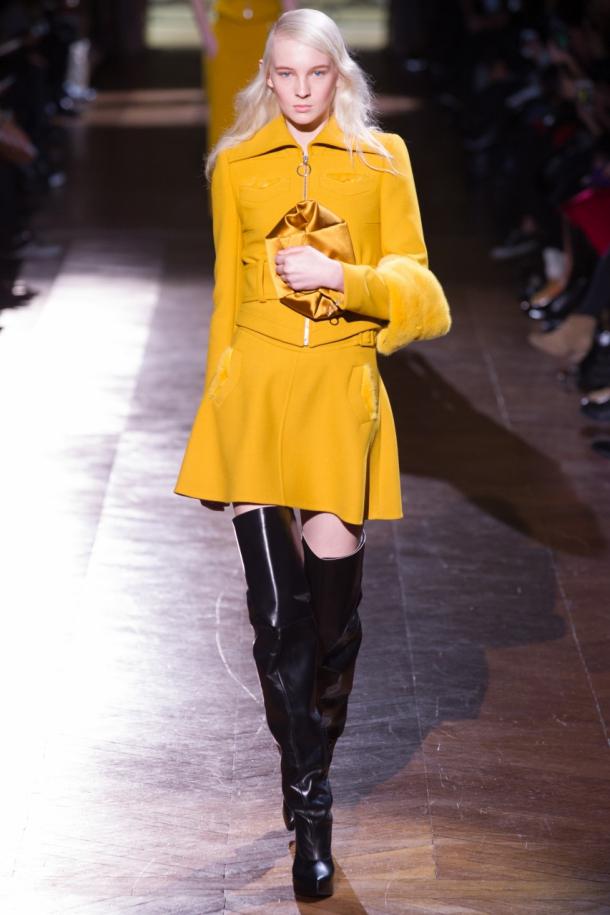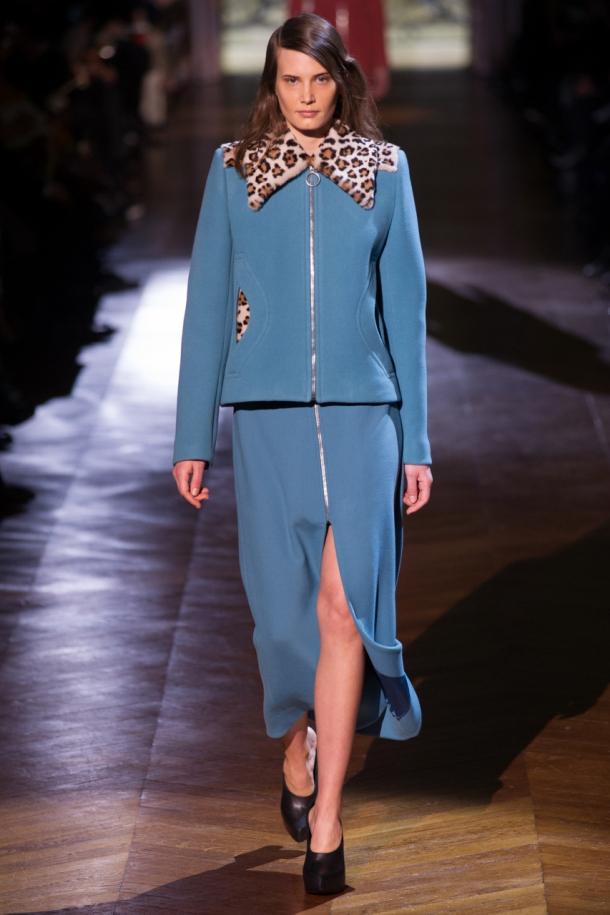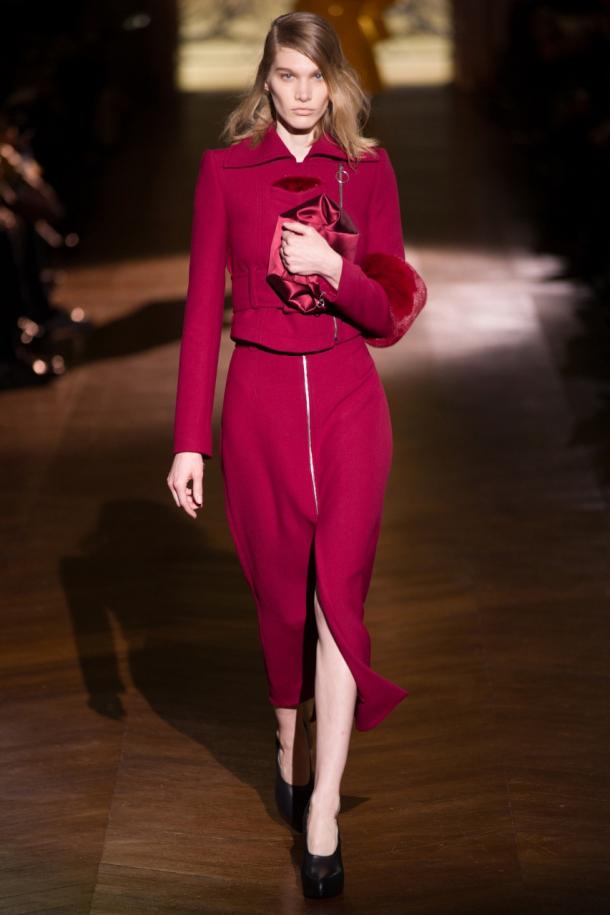 Tops in fashion trends 2014-2015 stands original collars in several layers: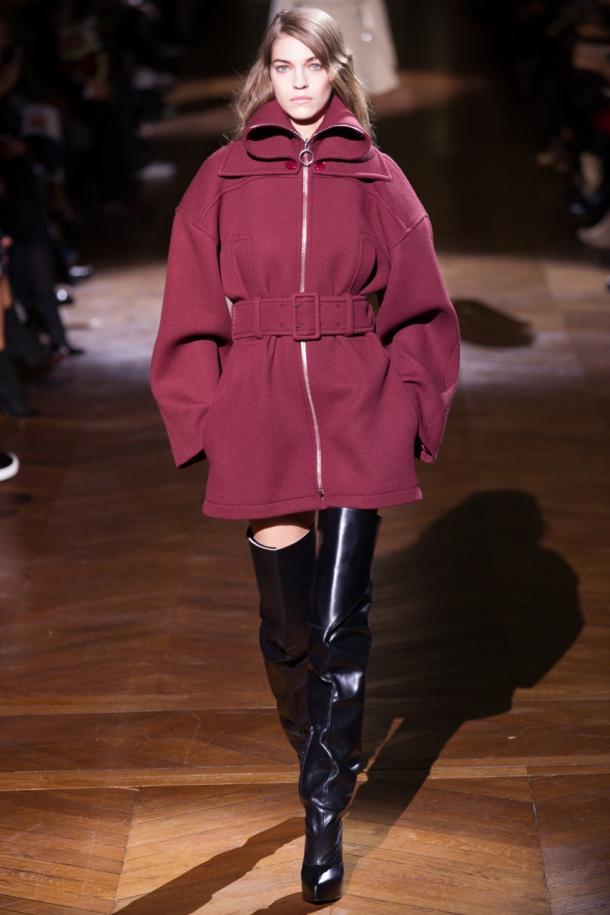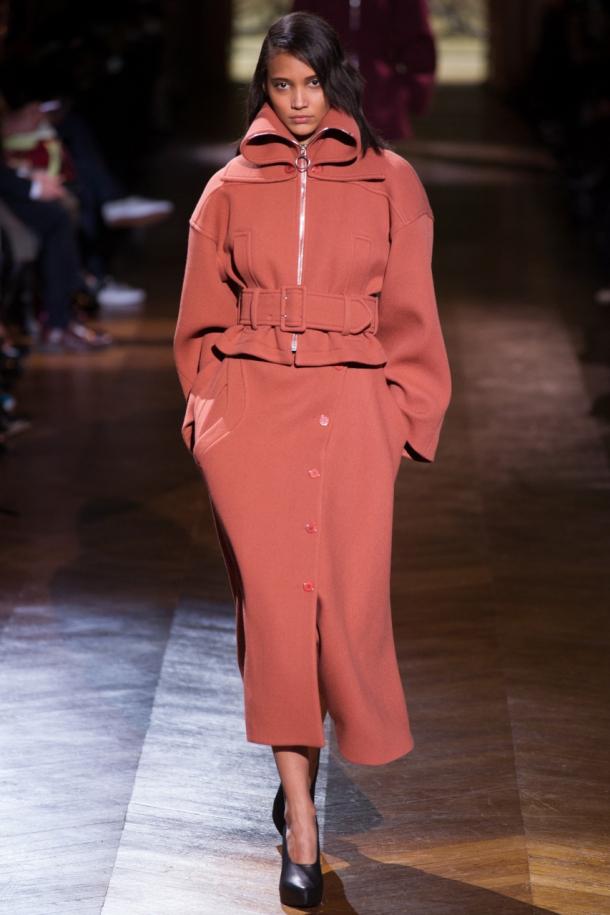 5. Chic and shine by Rochas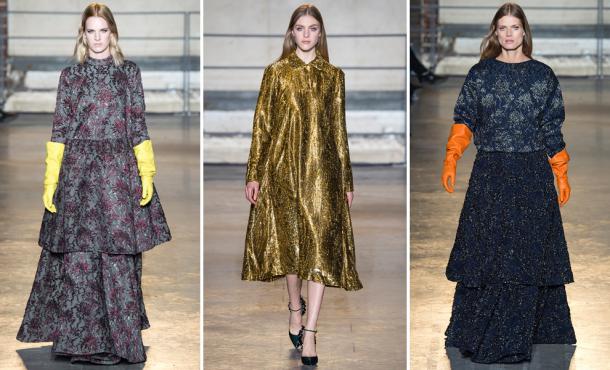 This brand clearly stood out against a background of moderate monolukov with bright splashes of patent leather or patterns of sequins. Here - a lot more gloss lacquered leather jacket, baggy silhouettes and classic rubber gloves that live in the kitchen every housewife, as a fashion accessory next autumn.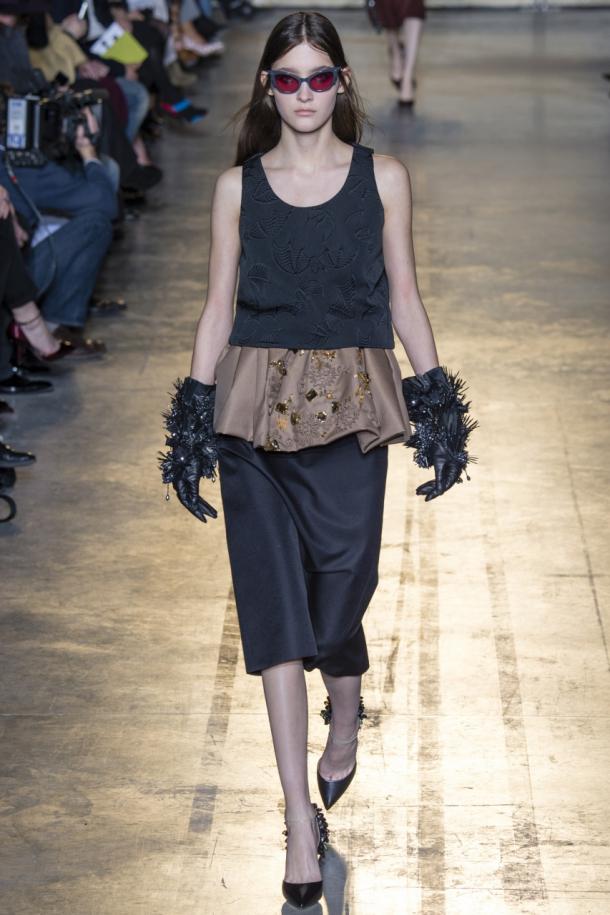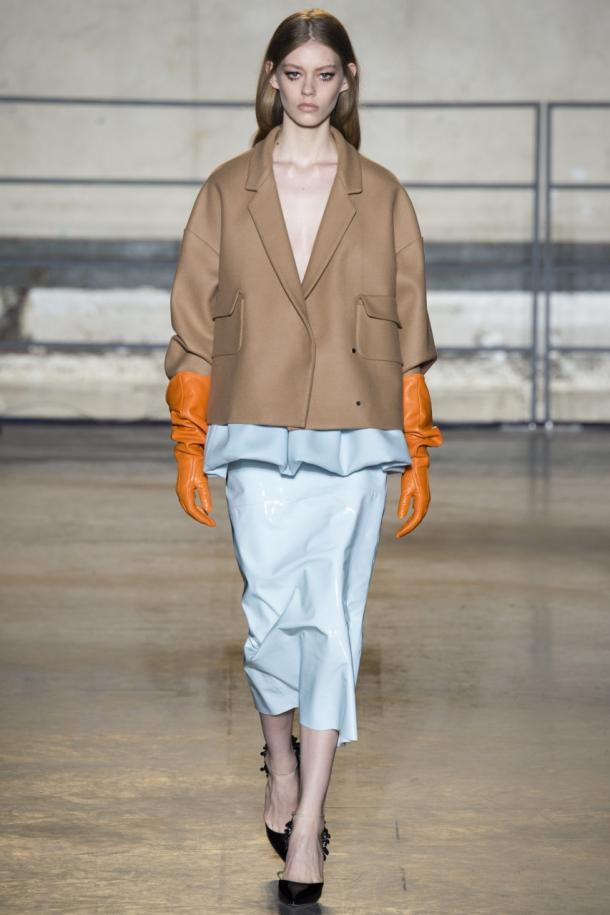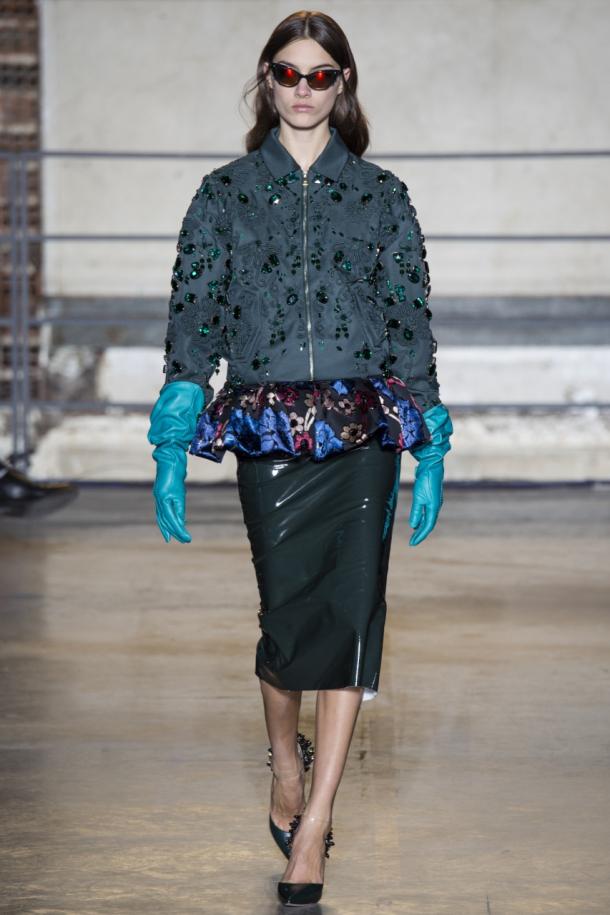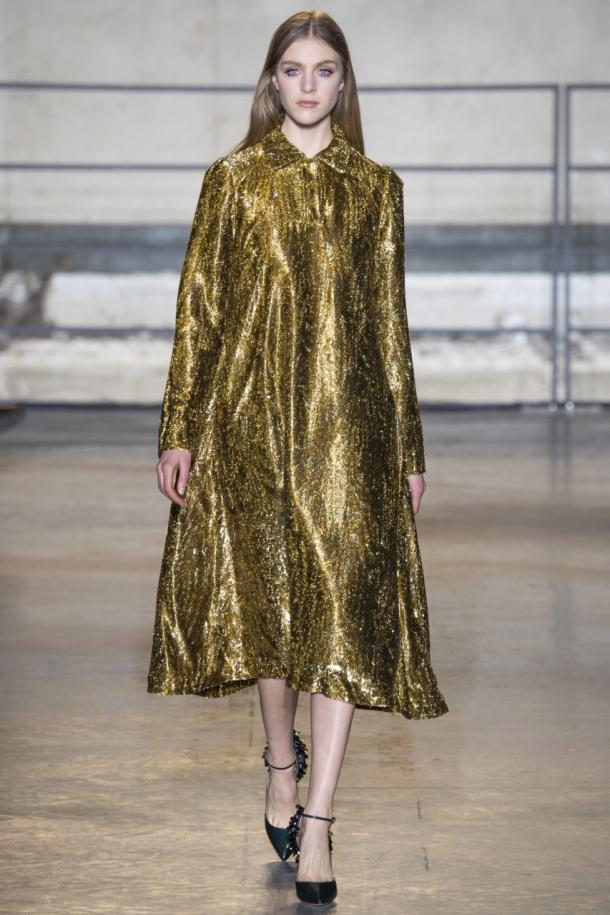 6. Fashion trends Autumn-Winter 2014-1015
1. Patent leather replaces matte. The best colors - black and gray.
2. The beige and pastel colors give way to moss green, sand, gray and brown.
3. Clothing Collections Autumn bright, defiant, with an abundance of sequins, stones and shiny, silk fabrics.
4. The trend is lace and translucent fabric.
5. Fashionable become elements of a wardrobe, richly decorated with zippers, locks and embroidered with stones.
6. Most of the styles - free, spacious and snare.
7. Do not lose popularity LIC - the so-called wide scarf that can be wound around the neck in multiple layers and wearing on his head in cold weather.
8. Shiny fabrics with sheen fabrics complement the more dense and warm: corduroy, velvet and velor.