There was something soulfully-religious in a new collection of Valentino. In short black dress with white collar and cuffs, in a white robe, robes and even small flat bags, similar to the published volumes of religious books. "On Tuesday, the penultimate day of fashion week autumn-winter 2013, after four weeks of shows on two different continents and in four cities had to come a time of reflection. He came to the show Valentino », - writes columnist Suzy Menkes fashion in his review for the International Herald Tribune.
The term "reflection" in the form of knowledge indicating the philosophy and activities aimed at understanding their own actions, Susie was not chosen randomly. Self-knowledge and a total immersion, as a rule, promote religion and art: a sense of humility comes when alone to consider pictures of the great masters or come to church. The new collection Valentino, Maria Grazia and Pierpaolo Picciolo Currie made reference to that and the other. "We wanted to catch a woman in an intimate moment, to capture her composure and grace," - they said backstage, explaining that the starting point of the collection are works by Dutch painter Jan Vermeer and Pieter Bruegel, which they saw at the exhibition in Rome.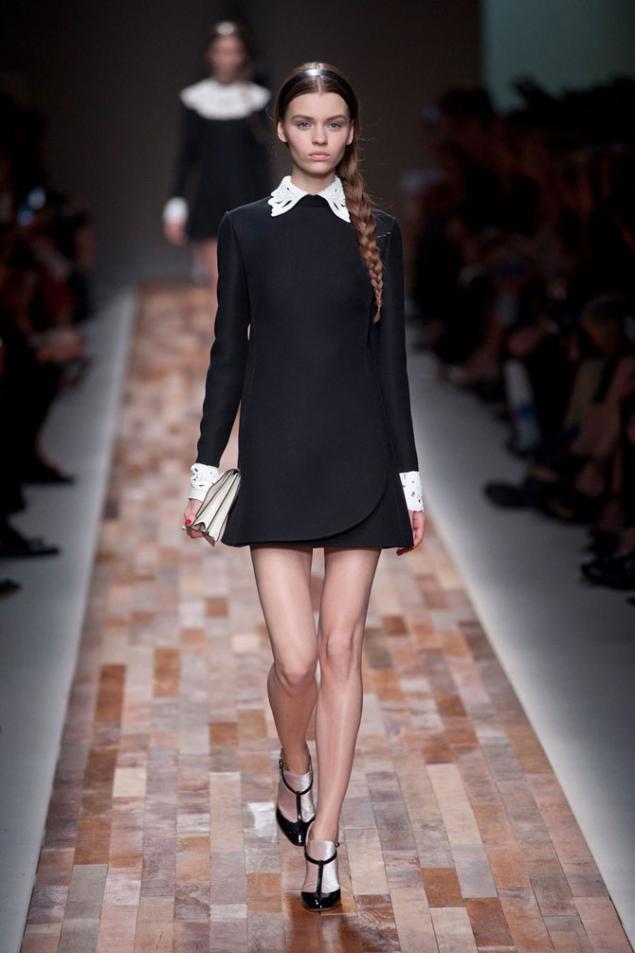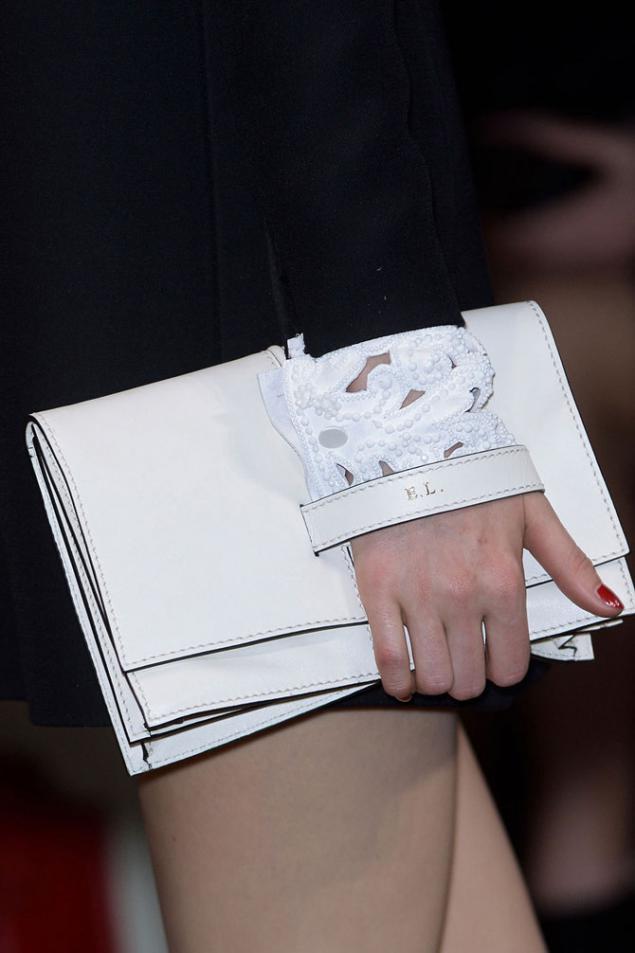 Later, they added that the show was a very important expression of persons with whom the model took to the podium. Their faces were calm, humble, with eyes full of sadness, but full of hope, just like the heroine of the painting by Jan Vermeer "Girl with a Pearl Earring." The hair was braided patterns in long braids and decorated with wide black ribbons.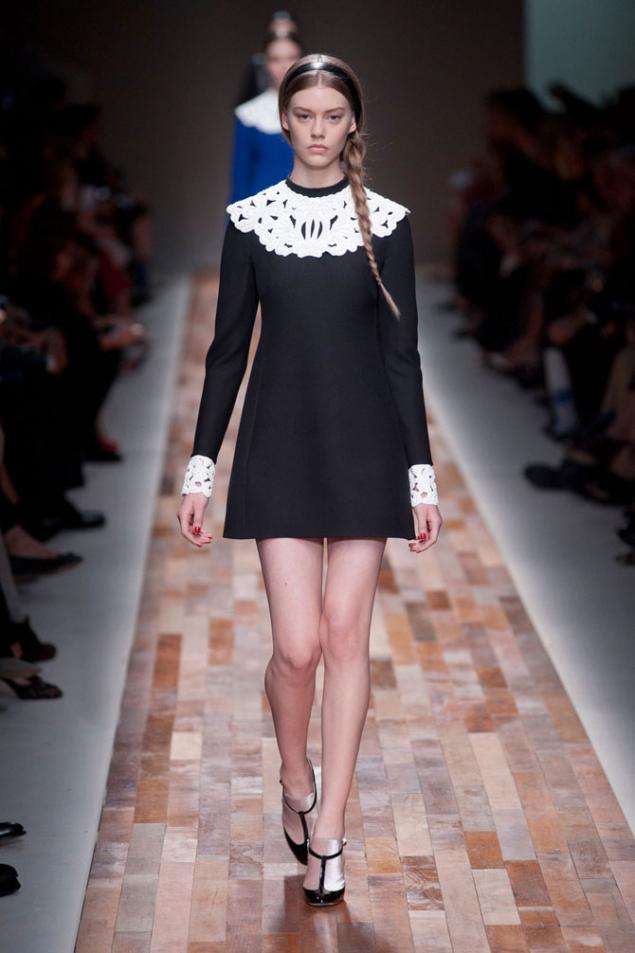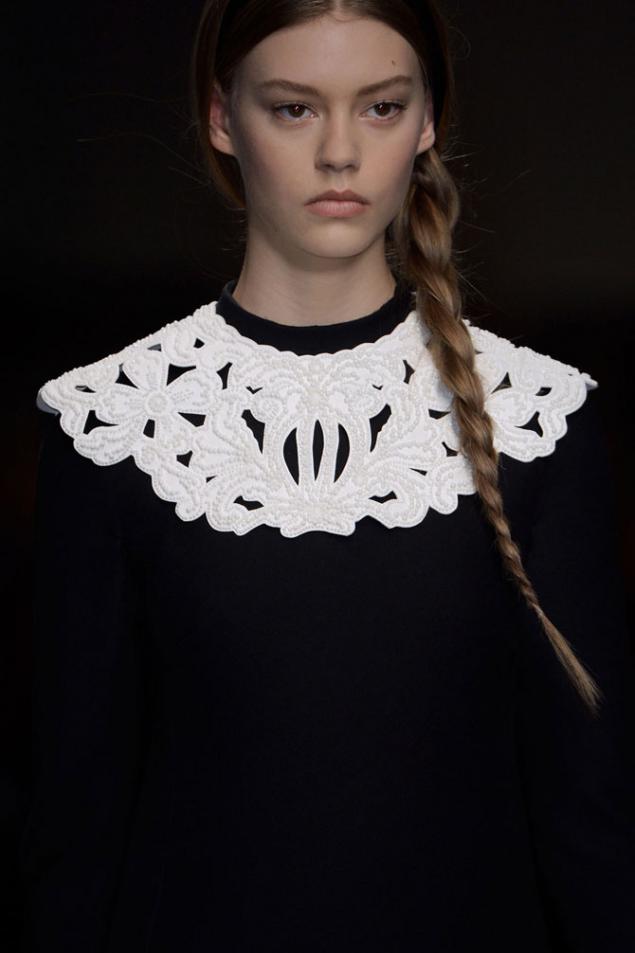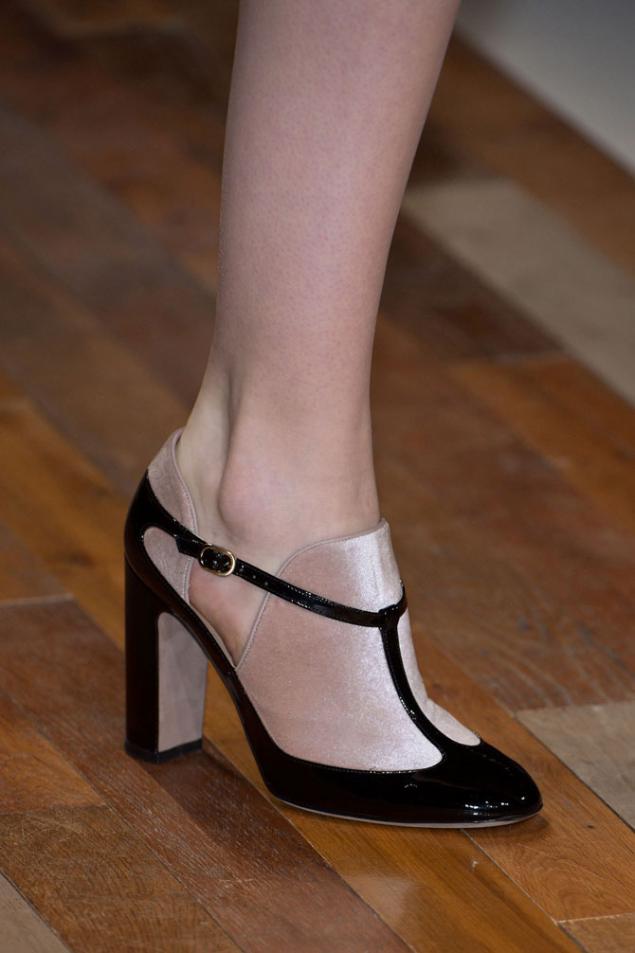 As to the collection itself as Suzy Menkes wrote, it was "dedicated to the selection, more lengths of skirts." Skirts in all its diversity - short, above the knee, long, floor, or medium length - were intended to show the variety of characters and destinies, each of which, at times, requires a moment of peace. Opened the show monastic mini-dresses with collars, like the Calvinist church ministers, were replaced by suits and coats of pure white, discreet black and cobalt colors. In a series of quiet things were filled with flowered dress with Dutch paintings or white-blue pattern characteristic of the famous Delft blue. "We are particularly thinking about the culture of Delft inspired embroidery and knitting, - the journalist writes Style.com Nicole Phelps. - But try to describe them for us too hard. They were not for us, news, news was strict grace ».
And yet in collections filled with spirituality and love for beauty, not without a sobering moment, which made me think Suzy Menkes review. "There can not be a coincidence that the recent show for Céline designer Phoebe Philo chose the same fabric Dutch masters that were mudbordah Team Valentino», - a sharp point put it in his review, thus forcing us to once again view the last collection of Céline. But that's another story.