Gisele Bundchen and Tom Brady now celebrate another wedding anniversary - five years of marriage. In order to fully celebrate this romantic anniversary, sharing the joy of the fans from the fabulous moment supermodel posted to your Instagram photos from the wedding. This is the first photo of the wedding, which published Giselle.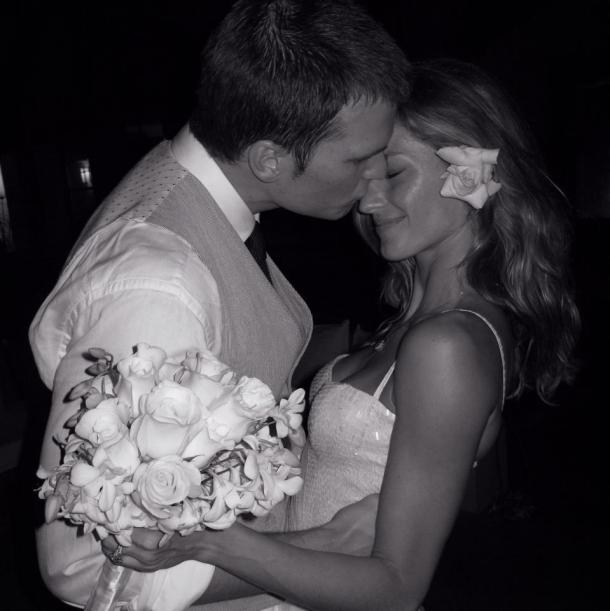 "Happy anniversary, my love. Te Amo! # Wedding # 2009 »
I recall that Gisele Bundchen and American football star Tom Brady exchanged vows in a church in Santa Monica at sunset February 26, 2009. Invitations received only the closest relatives and friends of star pair.
Earlier in the day, Gisele published a picture of the Eiffel Tower. Perhaps the couple is now in France, where celebrate their romantic anniversary.