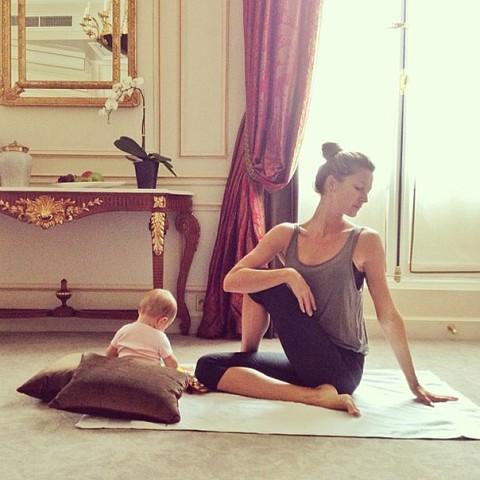 Gisele Bundchen is engaged in yoga: and its delightful photos
Several years ago, Brazilian supermodel Gisele Bundchen (Gisele Bundchen) was fascinated by yoga and since then often pleases its subscribers instagram (Carolina Yevtushenko) beautiful photos.
As far as we found out, Gisele practicing Anusara yoga. She is doing exercises three or four times a week and prefer classes in nature - under the supervision of an instructor, alone or with his family. Apparently, yoga for the model - not only exercise, but also a way to escape, relax your mind and immerse yourself in a meditative state.
Well, the pictures speak for themselves - doing yoga Bundchen even more beautiful. Gisele, we respect and love you! Continue to inspire us!