Showing the new autumn-winter collection of French lingerie brand Etam in the first day of Fashion Week in Paris gathered at the front-row of successful and famous - the writer Frederick Beigbeder, an icon of French cinema Catherine Deneuve, her husband of Kate Moss - musician Jamie Hince.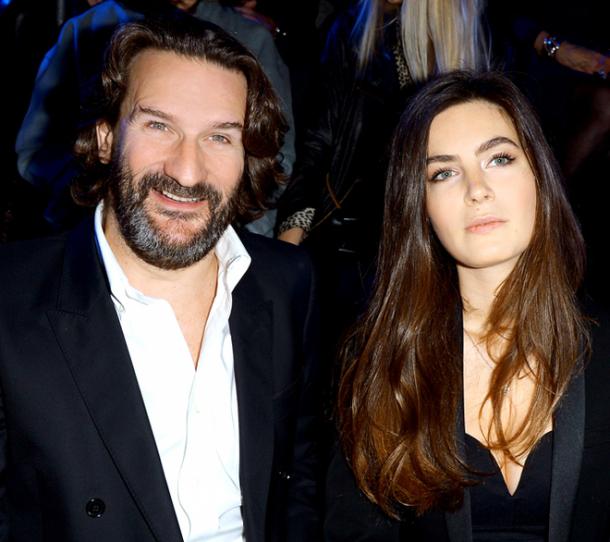 Frederic Beigbeder and Dolphin Valette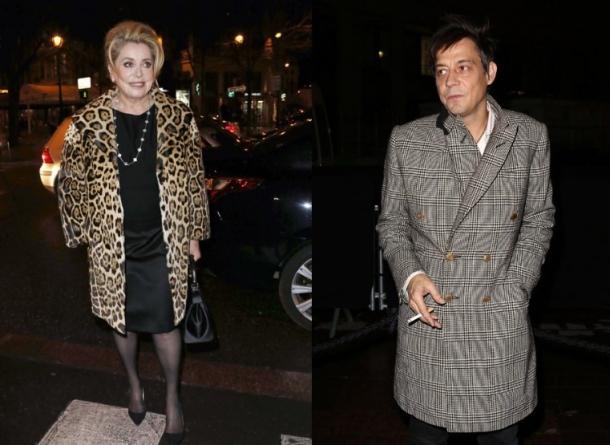 Catherine Deneuve, Jamie Hince
Slender, long-legged beauties on the runway for 15 minutes chained views of visitors to the new collection of lingerie and swimwear. Secular songs warmed up the audience with their vociferous chocolates Eve and Azalea Banks.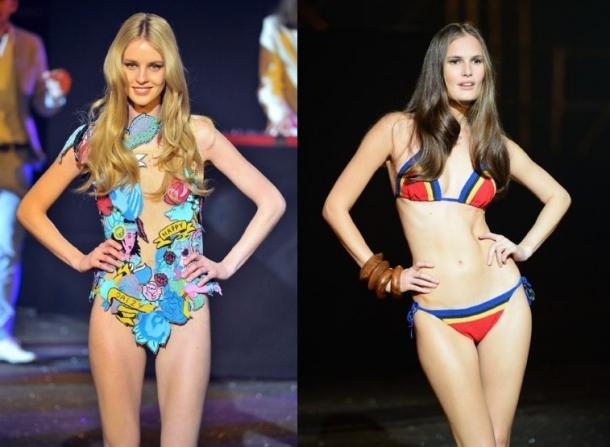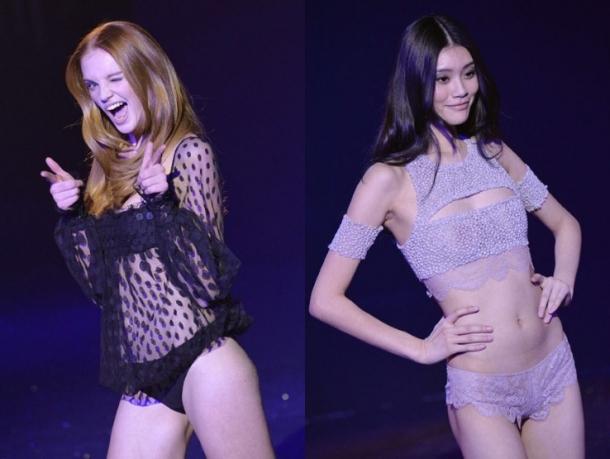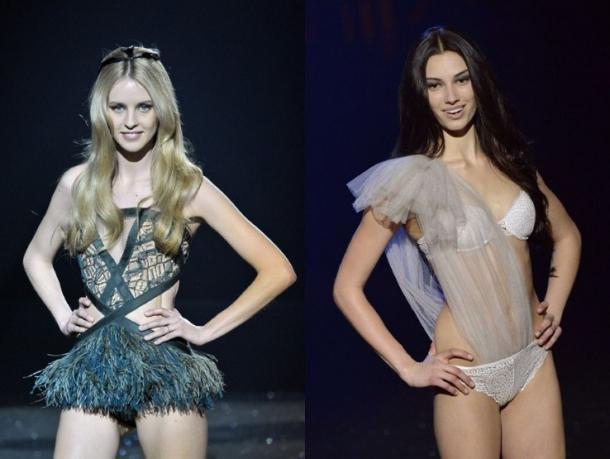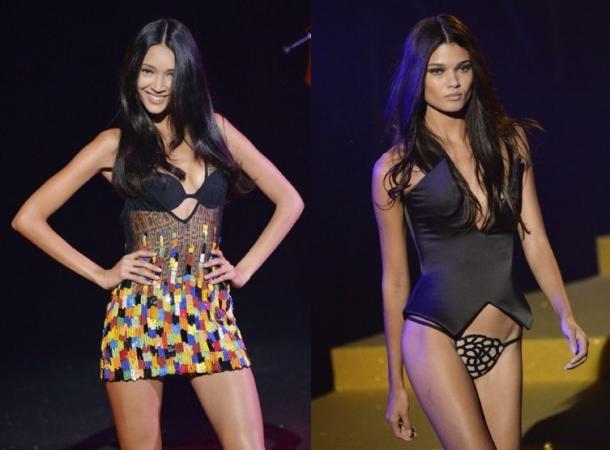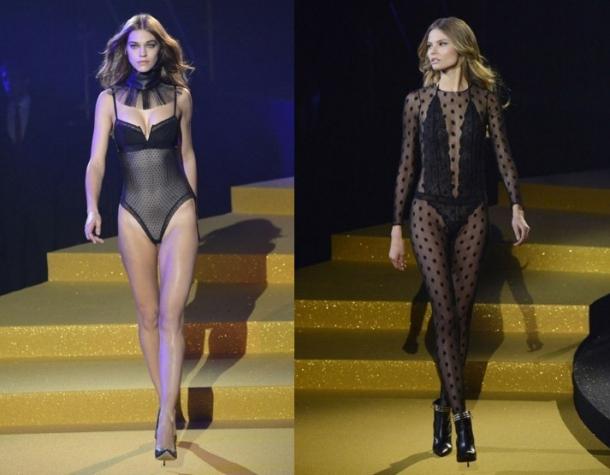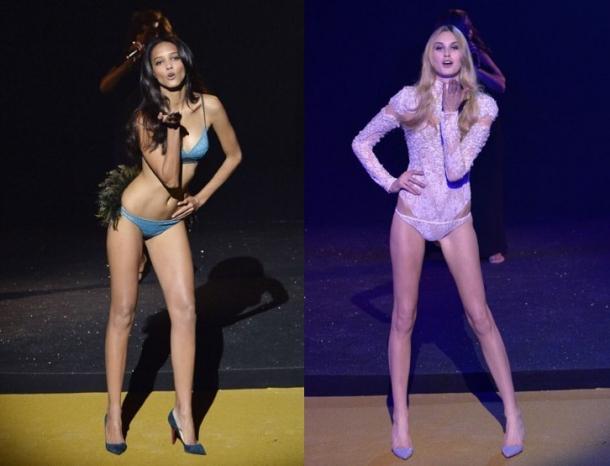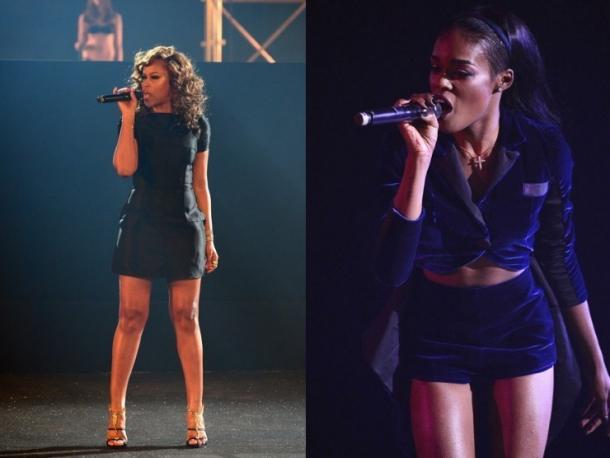 Singer Eve and Azalea Banks
We can already say that shows the brand Etam become more theatrical, as a European response to a performance by the American Linzheri giant Victoria's Secret.
"To date, only France has more than 700 stores Etam. Thanks to this, Etam become the market leader in expensive underwear. "- Proudly said the representative of the brand.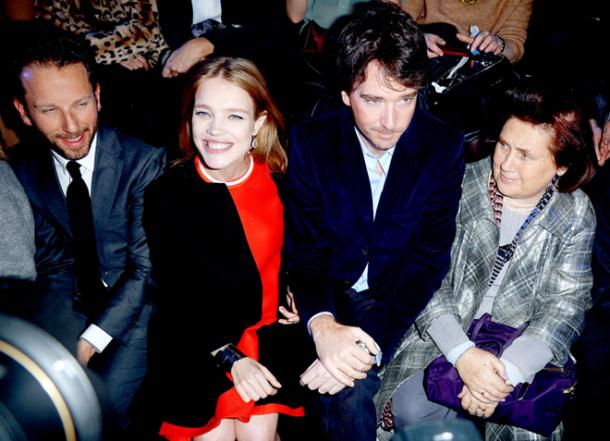 Natalia Vodianova with her fiance Antoine Arnault
Not without Natalia Vodianova, who recently lived in Paris. With the brand Etam its associated long-term business relationships - she has been developing her own line of lingerie and more than one year is the face of the brand. The model is in a position to show it was accompanied by the groom, the heir to the empire LVMH, Antoine Arnault.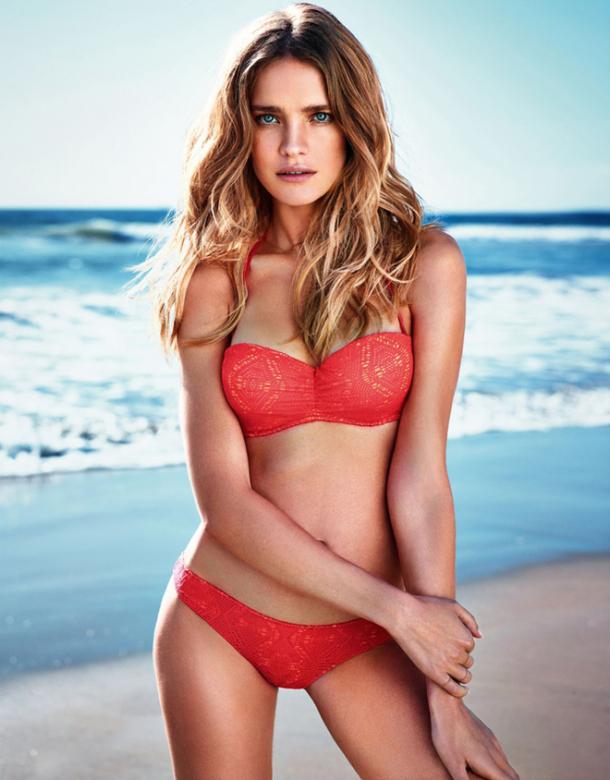 Natalia Vodianova for Etam, S / S 2014