You know, I not so long ago drew attention to one simple fact. We are all trying to measure the self-esteem, to look at it from the side, to diagnose. Use different methods and techniques, tests, questionnaires. They are difficult, projective, creative, ambiguous.
I think you can do everything much easier. At least with women.
I think a lot of the woman can be understood in her underwear. Yes, you heard right, although now in the Internet you can read a lot of nonsense about what Valyaeva against such cowards and she is not. But if you don't listen to the radio "one grandmother said," then let's see how many of us can tell our Laundry.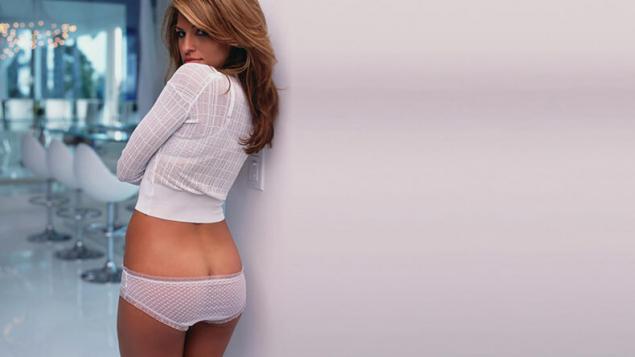 How is it beautiful?
I think women often make a choice or-or in planes "comfortable" and "beautiful". Each chooses what to her is more important and sacrificing the second component. So there are women who wear something awful to look at, but very comfortable. And there are those who choose very beautiful, but not very pleasant to the body and comfortable. And those and others with self esteem is not all right, right?
As far as it is convenient and comfortable?
If we ignore the comfort of our body in pursuit of beauty – unless it indicates a stable self-esteem women? If it is for the sake of beautiful pictures ready to ignore the signals his own body? On the other hand, if a woman don't care how it looks, if only it was convenient, there is a disregard for their own attractiveness. What good, after all, be nice – also our duty.
Updated it?
I know a lot of women who complain about the stinginess of her husband, poor attitude, lack of attention, financial difficulties. And almost every in the cupboard was washed bras and a panty. Times, like, hard, I suffer, wait, it's not an essential thing.
Do it to her?
Or does it need to, and then it doesn't matter? Beautiful and pleasant to the body underwear – from panties and ending with nightgowns, very much capable to change the woman's attitude towards herself. And in addition, submit interesting signals to her husband.
Do it husband?
Frankly, when I changed their preferences with the "just comfortable" "nice and easy", the husband had begun to treat me, to be more attention. When the house met a lady in an old Bathrobe and panties in peas, a romantic mood disappears. Although the woman who's always wearing a super sexy lingerie fatigues, no less (though not immediately).
Do you treat yourself to what you like?
One of my friends complained that in her life there are no miracles, there are no men. And then suddenly mentioned the lingerie store, where she "not for anyone" to buy something. I stopped on this phrase – as it is not for whom? And for herself? Does it need a man at all? It's not for him to do, he is not going to wear that! Remember the episode of "Eat, pray, love" when she was happy to spend the evening alone in the beautiful Italian linen with a Cup of coffee. By the way, the meeting with the man happened on both.
What are the criteria lingerie selected?
There is much to see. There are those who value only the cost, say, less than so many I will not buy, or Vice versa – I don't need it why am I on some shorts going to spend more than ten rubles? There are those who appreciate sexy, and that lingerie should be in every. But if it is extremely? What are the values it broadcasts? And what kind of relationship a woman can build? And generally selected whether linen, or worn that is that someone gave that it was in the local supermarket?
As lingerie is worn?
Paraded in front of all in sheer blouses and very short skirts? Used in candid photoshoot, which then adorn the avatars? Or the audience and judges become only the closest reflection in the mirror and spouse?
Does lingerie variety?
Or you can only afford one bodice and the panties to wear them constantly until you see the hole? Great because when you start to choose an outfit not dresses, and that maybe no one will see but you will feel it.
How do you feel in such clothes? If without everything else?
Just imagine that you are a day only and it will walk. Beside her husband, the mirrors of your home, friends. How are you going to feel? Would you be ashamed, uncomfortable? Not want the body hidden under the clothes along with linens? Or you are ready to proudly walk around in it not only the apartment, but outside it?
Just look at your locker and see that it lives on the linen shelf, how many beautiful and uncomfortable, how comfortable and ugly, many are pretty worn, how much of that you really like, and how much of that is a long time to throw away without regret?  
Look at this box the eyes of a stranger – if it were not your things, what would you say about a woman? And about her self-esteem?
Yes, your underwear really few people can see (if you don't intend to show it to everyone around). But believe me, it's really rough on your condition and attitude.  
In my understanding, the lingerie should be:
Beautiful (of course)
Comfortable (of course)
Quality
Natural fabrics (cotton, silk)
The nice woman (not necessarily super-fashionable!)
Pleasing her husband (at least try to ask his preference in color)
Clean (there are no options)
A variety for different moods
Regularly updated
Interesting – that's why I want this word to add here
Many sources write that the best lingerie, bright colors, at least for daily use
For me, a pretty nightgown to the floor more beautiful sleepwear and more
Visible only to herself and her spouse. This is the question about chastity.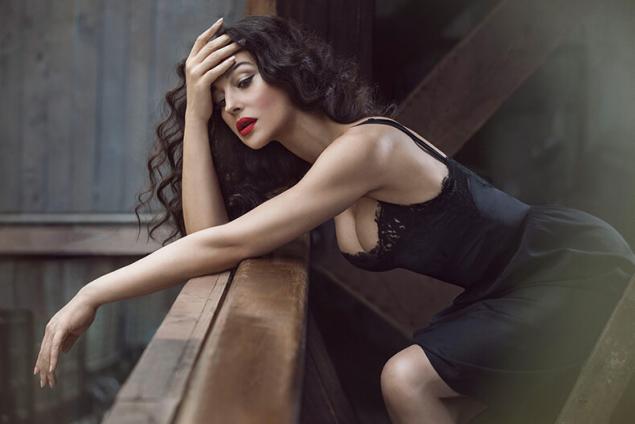 I recall a conversation overheard during the time of the students. One teacher told another, supposedly her cousin boasted that his wife was frugal, the money for all the small stuff like lingerie does not waste, is the simplest and the Soviet for many years. And nothing!
"And I told him, more fool you, Petrovich! Would be better if she bought a beautiful linen – you would be kinder, and would have earned more!"
And she was right, as I now understand it.  
When changing a woman's self-esteem, otherwise it applies to everything that touches it.
And what is more intrinsic to the contact, the higher the requirements. For example, if you talk about me, I have more than five years are not allowed to wear pants of any kind – and I just don't have. And then with the growth (or stabilization) of my self-esteem I couldn't wear synthetic fabrics, my body was uncomfortable. Especially when it came to underwear.
If earlier it was possible somewhere in the market to take a big pack that is cheaper, but now I carefully choose what I will wear. I have a favorite lingerie stores — and it is only after thirty years! And it turned out that not all beautiful and fashionable I like. And not even the most expensive meets my preferences. Much easier and more joyful to walk in already proven areas, looking after yourself is something new, under a new mood or state.  
How to save a relationship: 5 contracts of confidence from Stephen KarpmanWhy men one women give gifts, while others don't
And Yes, despite the fact that your underwear no one sees it "only" husband and yourself, treat it more carefully, it shows your true attitude to herself, "nobody's looking". Look at your linen locker sober look and you will see what is your self-esteem whether it is something to do and in what direction to move. And you already know where to begin this difficult job, right? published  
Author: Olga Valyaeva  
Source: www.valyaeva.ru/diagnostika-samoocenki-zhenshhiny/