Traveling on fashion blogs from all over the world, unwittingly begins to take some fancy ideas on a note and apply them to your images. And there is nothing wrong - in fact in dresses girls bloggers from around the world can often find a source of endless inspiration, sings Interesting accessories, successful implementation of the trends from the catwalks, unusual styles, colors and materials. I hope that this collection of colorful casual clothes will help you re-look at your wardrobe and do spring fashion experiments.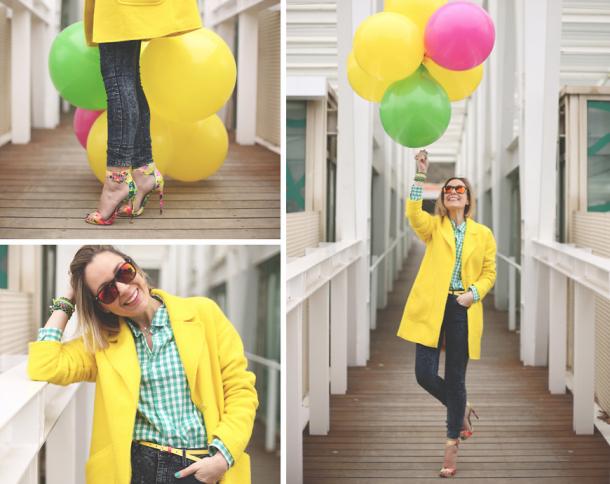 1. ZHIWEI G., 23 YEAR OLD STYLIST FROM CHINA
This image - a real spring bouquet of fashion trends and moods. Based image - trendy dress shirt no less trendy beige color. Jacket - is the embodiment of artistic sentiment podiums and translucent tights in soft blue tones successfully complete the look. Bright detail - brooch in the form of a small spring a bouquet.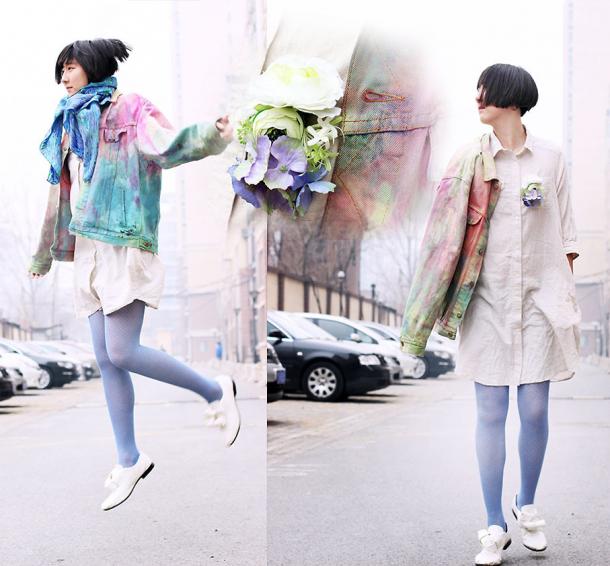 2. EKATERINA N., 22 YEAR OLD DESIGNER AND STUDENT FROM MINSK, BELARUS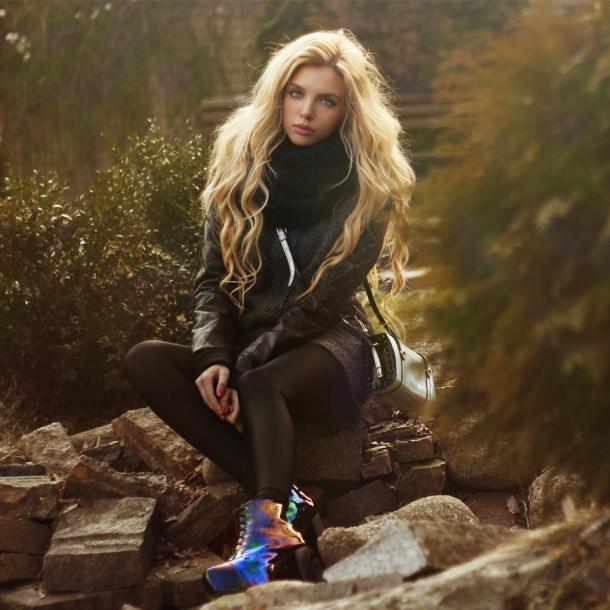 Coat, Holographic Bag, Jeffrey Campbell Holographic Shoes
Amazingly beautiful girl from Belarus demonstrates another wonderful combination for each day according to the canons of the new season. Let's start with fashionable items - holographic boots on a high platform, which are iridescent and no less stylish metallic clutch with rivets. Such spectacular detail give a completely different color to the rest along which is designed in pale gray tones.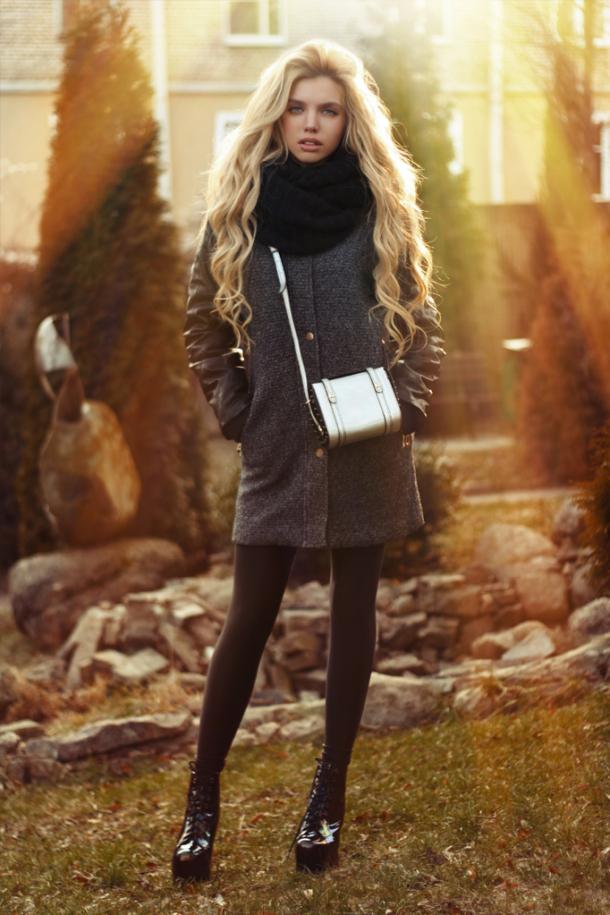 3. LEVI N., FROM AMSTERDAM, NETHERLANDS
Semiclassical, polusportivny outfit can also give some fashion advice. The combination of massive white sneakers, classic white shirt and a translucent light coat resulting in a bold and convenient solution for long walks in the city and meet with friends. The main emphasis trendy - cropped leather pants.
Adidas Stan Smith, Leather Pants, Trench Coat, Bag
4. Another effective and easy voplotimy image from the same blogger from Amsterdam. Pastel blue oversize sweater free knit combined with the classic shirt, ripped jeans, casually rolled up to 3/4 length, brightly allocates a gold watch and boots with pointed toe and a thick heel. All this together or separately can be a stylish solution for your wardrobe.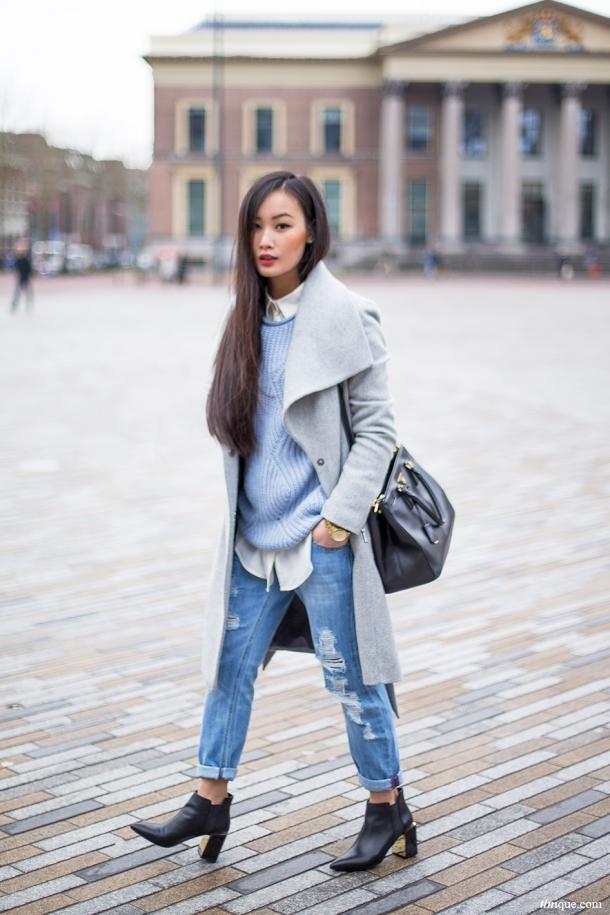 Details: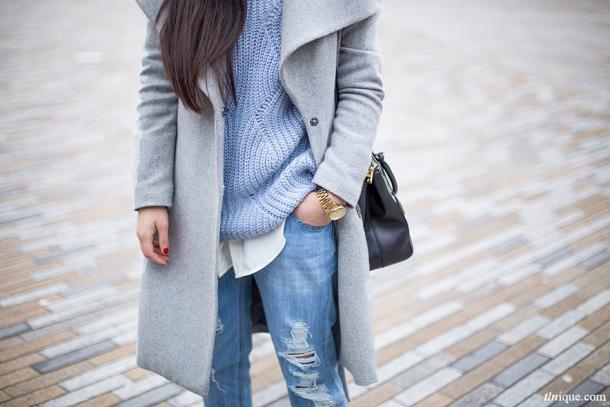 5. KATARZYNA K., FASHION BLOGGER & MODEL FROM POLAND
Stylish image in a fashionable color of the season, deep-mint, the choice is extremely simple and universal. Very narrow trousers with a vintage belt in combination with a jacket fashionable style this spring result in a comfortable and stylish solution for school, work, and walking-all of everything. In addition, this option is sufficient budgets and things like that can be combined with anything, experimenting a huge amount of time.
Oasap Boots, Jacket, Bag, H & M Pants
6. CHERRY L., FROM SEOUL, KOREA
Truly spring ensemble from Korea can easily implement and on our streets, through some a couple of weeks. As simple and concise dress in trendy colors this season will fit almost every fashionista and almost every day. Fashion Council this image: extremely successful combination of classical beige coat, casually rolled vintage jeans and loose-fitting white oxford.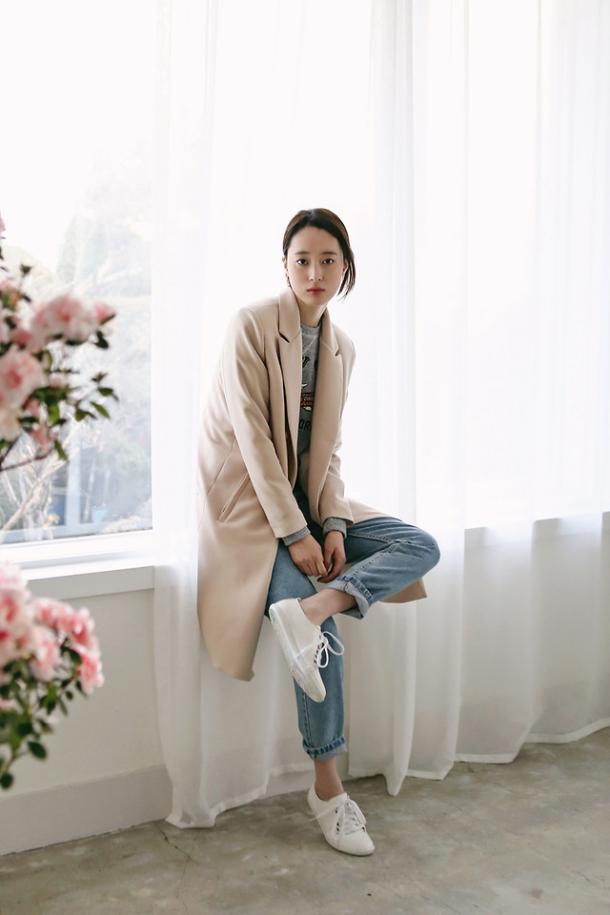 Fashiontoany Beige Blazer, Fashiontoany Denim, River Island White Flats
7. VIKTORIYA S., BLOGGER FROM UKRAINE, BUT LIVING IN ISTANBUL
The coming of spring - it's a good excuse to get their warm shorts, in case someone completely forgot about them. And while the weather spoils us help matte tights in all colors and a warm coat. A good option - is to combine the spring and autumn shorts with shirts decorated with trendy prints. For example these sweetest cartoon owls. Well, what spring attire without a hat?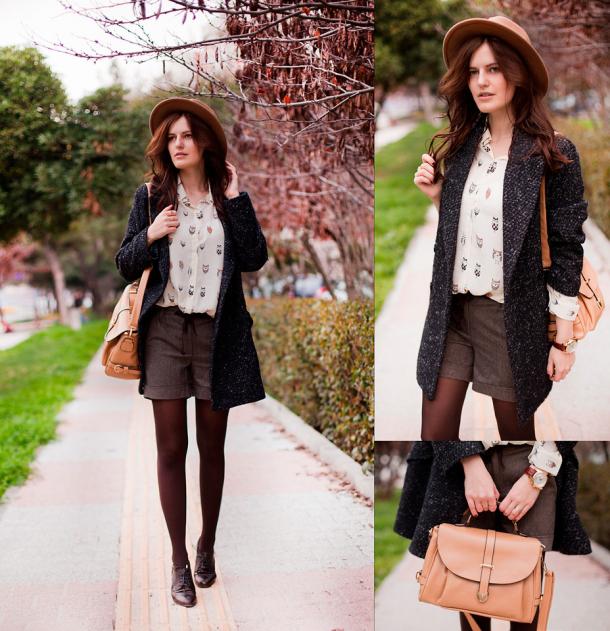 Tb Dress Blouse, Mango Coat, Mango Shorts, Hotic Brogues, Zara Hat, Rosewholesale Bag
8. CHRISTINE R., FROM NETHERLANDS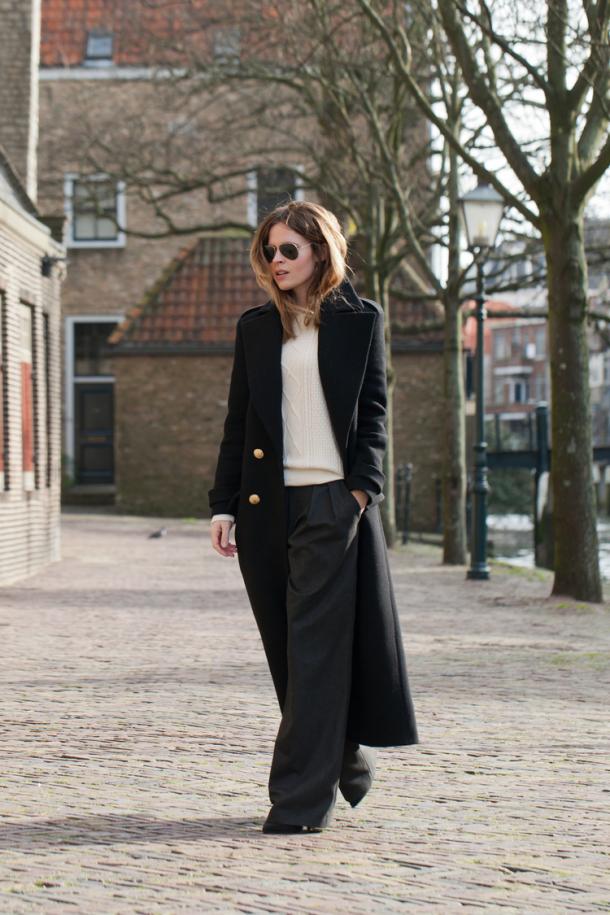 This image and wants to tell you that you should not dwell only on the jeans, very tight black trousers or trendy leather models. Classic models also have the right to participate in the spring images, especially very wide and very long.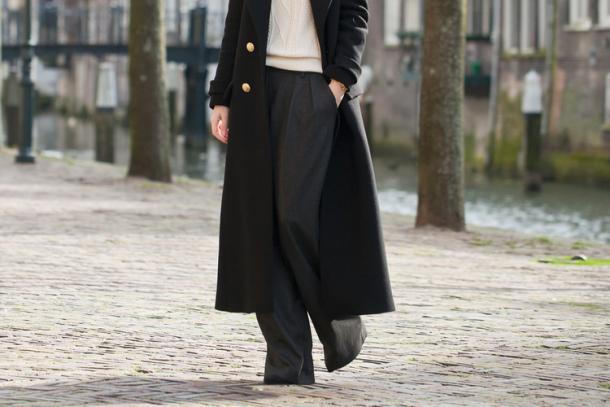 Not the most convenient option, but stands out from the hundreds of narrow black models. And what are these stylish gold-rimmed spectacles!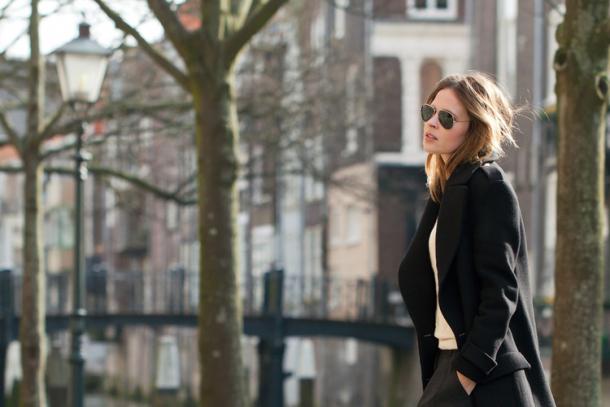 Zara Studio coat, Acne sweater, Zara trousers and Ray-Ban sunglasses
9. HEDVIG GIRL FROM LONDON, UNITED KINGDOM
The perfect option for an uncertain spring weather from London, the former fashion editor Flingly. This image - a good example of what to use only purchased pointy shoes with heels on average. Judging by the addition of England - a good company in this shoe will make a sweater out of the winter season with intricate patterns, direct cropped jeans and a classic black coat. But remember that this is one of thousands of options.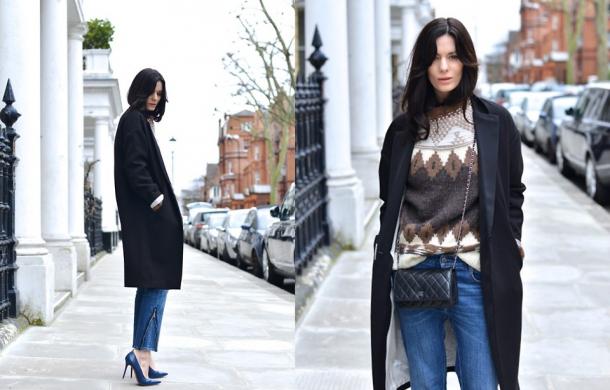 10. CAMILLE C., 25 YEAR OLD FASHION DESIGNER / BLOGGER FROM MANILA, PHILIPPINES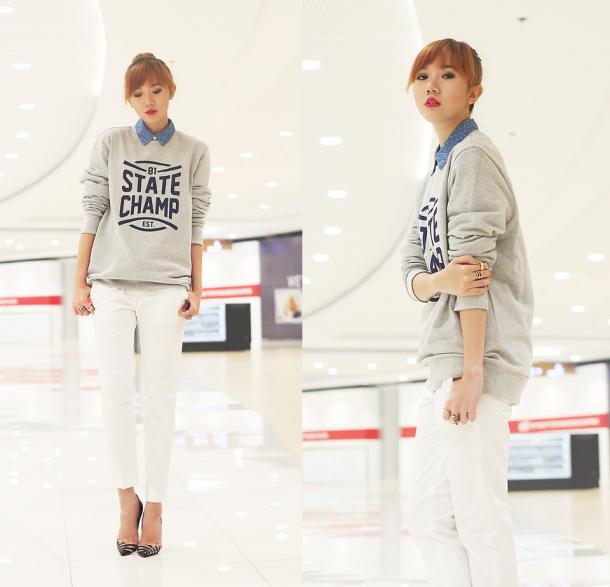 Svitshot trendy with a large print will become even more fashionable, if you wear it over a shirt with a neat collar fixed. Well, or just to remember the good old detachable collar. Shirt collar can stylishly decorate a small bow or brooch. And then there are corners for shirts, do not forget about them. A pointy shoes, this time not in floral and striped design akkomponimiruyut white trousers shortened enough free cut. Good, by the way, the choice.